Day 3, Tuesday November 10, 2015



(Modified from a previous blog)

At-sea day. We did not have to get off the ship and were able to spend the whole day exploring various neighborhoods, working out at the Vitality at Sea Fitness Center, walking the jogging track, and tasting foods at various complimentary restaurants.

Around 10:30 AM, we went to an event at the Aqua Theater hosted by Royal Caribbean for some of its guests. We drank champagne and orange juice and listened to speeches by the Captain and Cruise Director and watched diving demonstrations.

Attentive RC Staff ready to help guests
Attending an Royal Caribbean event on the Boardwalk
Entrance to Casino Royale
Wall decoration inside restaurant

Lunch today was at the American Icon Restaurant where you can order from a menu and get salad from a salad bar. Our lunch was excellent! We still had not been to the Windjammer buffet because there were so many places to eat besides the buffet.
Digital boards help cruisers find their ways
The Royal Promenade on Deck 5 has Café Promenade and Sorrento's Pizza, two of the eating places that have tables and chairs facing the sidewalk. Café Promenade serves good and hot coffee and desserts all day long and hence, became our favorite hangout place.

Royal Promenade also has night clubs and shops and on some days, the shops offer serious discount on clothing items, watches, jewelry, sun glasses, etc...



Entrance sign in Central Park on Deck 8
Wall decorations near Casino Royale
Not too many ships have a "Downtown" Area with shops and sidewalk cafe
Starbucks on Royal Promenade
Bird sculptures in Central Park
A little ping-pong competition
Another picture from Day 2 Formal Night. L-R An and Nga Le, Bo and Lee Cung, Kay and Steve Ngyen, Ai and Tuan Ho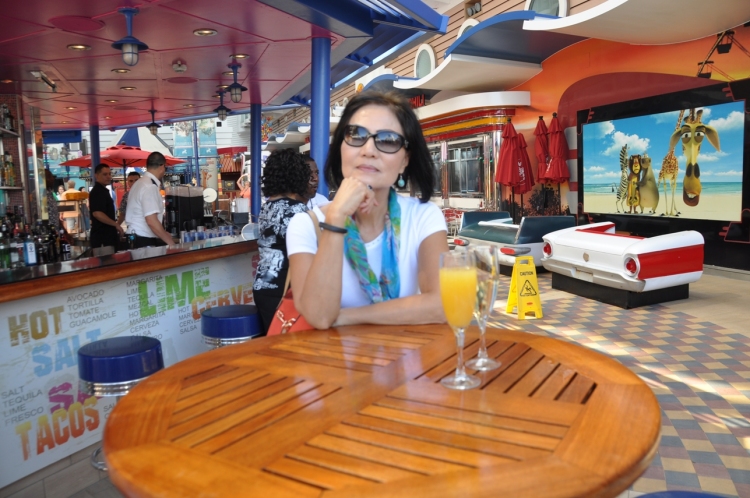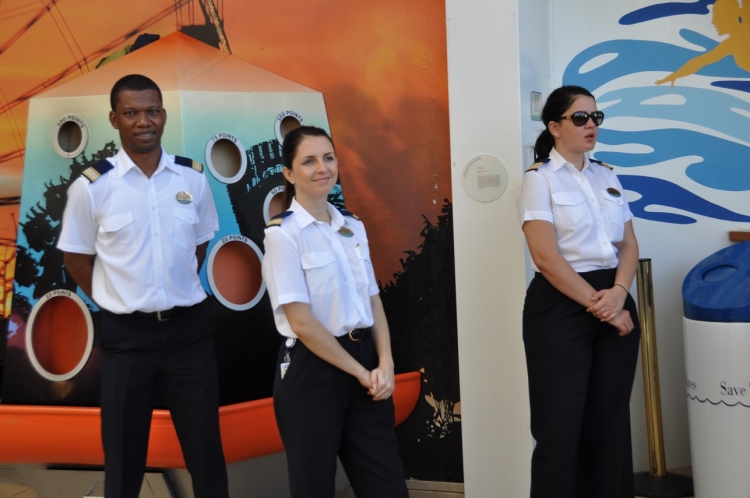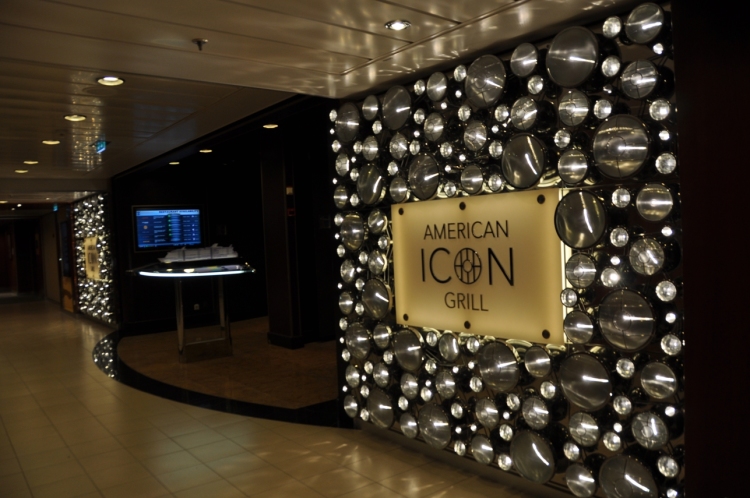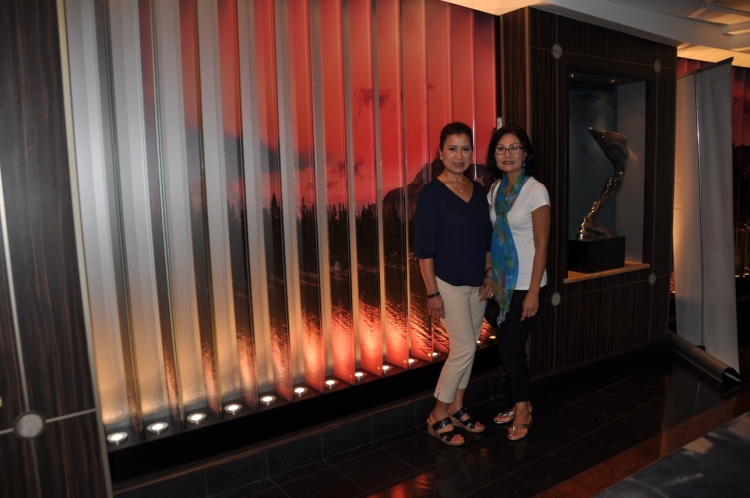 Kay and Lee at American Icon Restaurant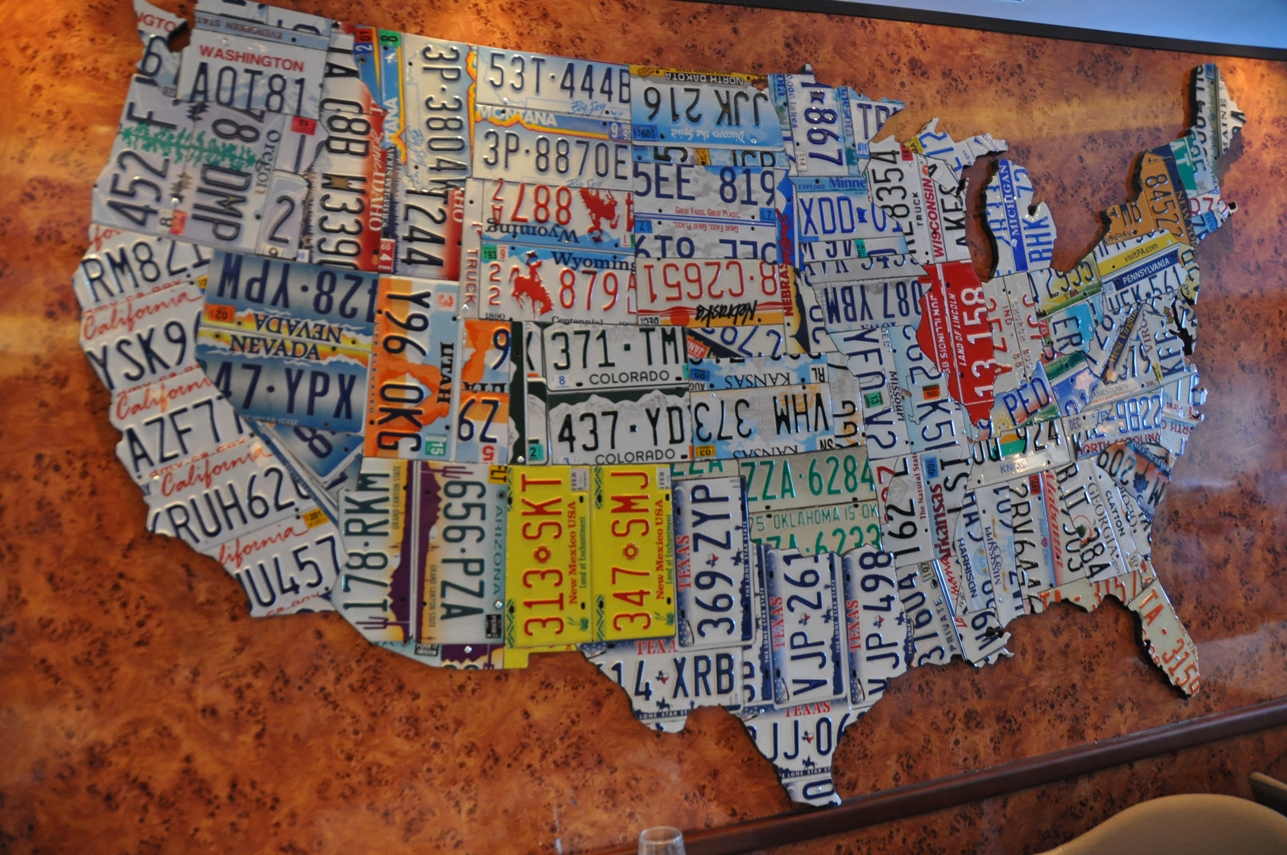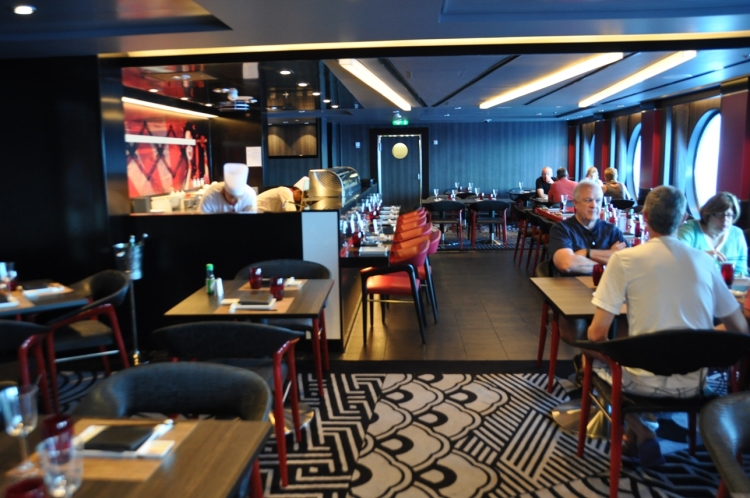 After lunch, we wandered around visiting other areas, bars, and restaurants on the ship. It can take a whole day to explore the Allure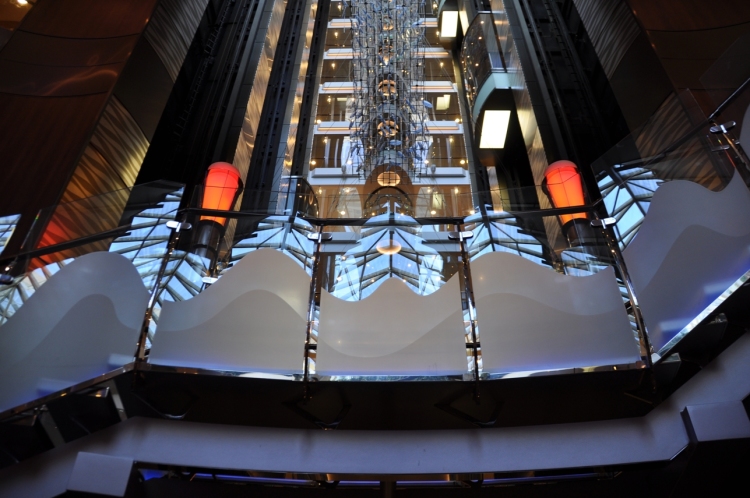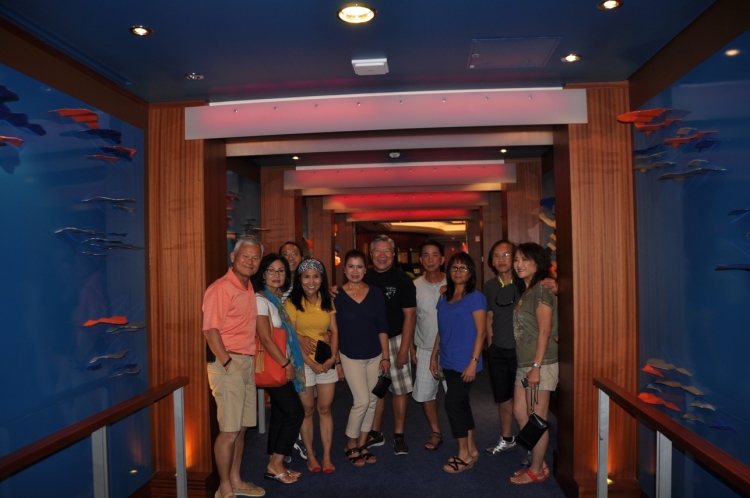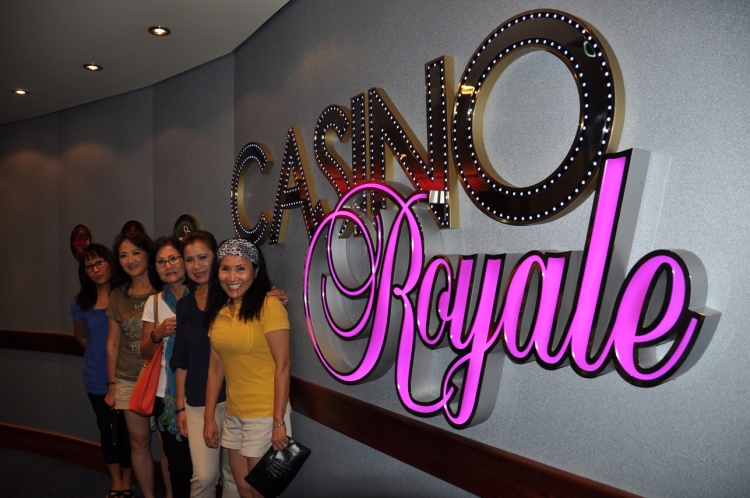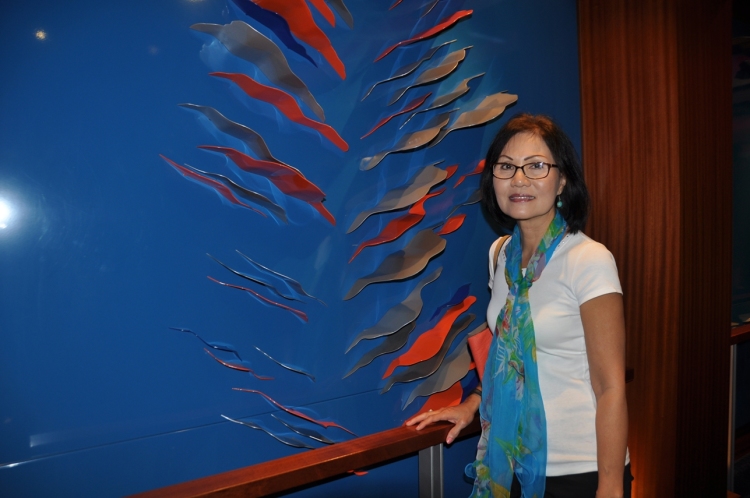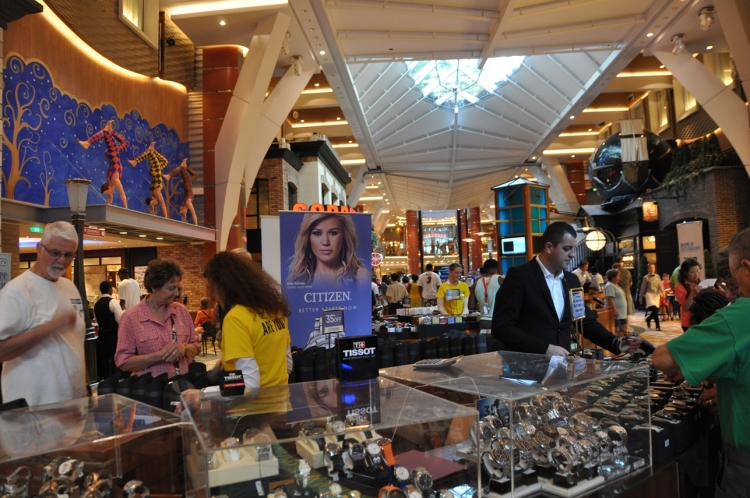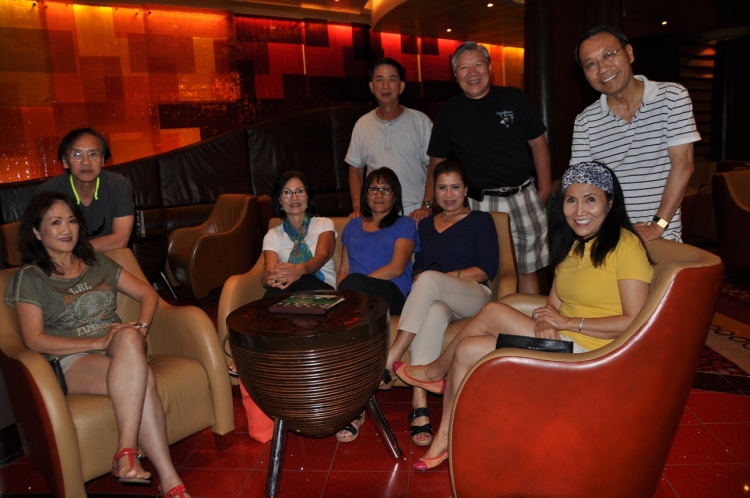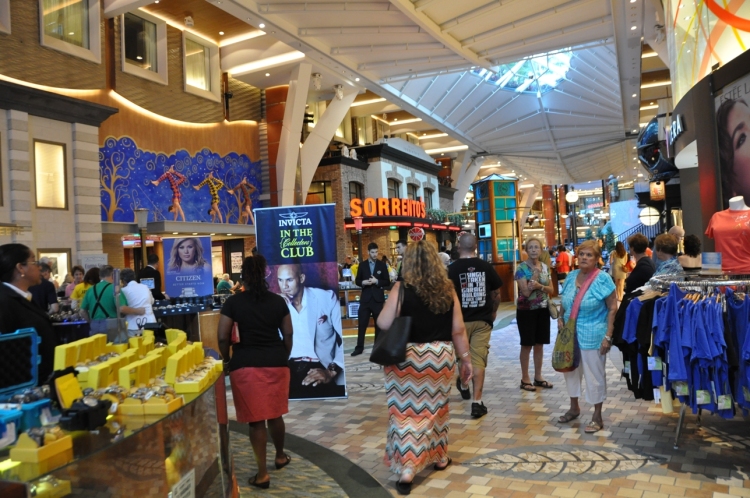 Around 5:30 PM, we made our way to Amber Theater where we had reservation for the Broadway show Mamma Mia. The theater was packed but since we arrived early, we had great seats. We saw this musical on another cruise and enjoyed it so much and this time it was equally good. The show was packed with energy, great acting, suspenseful plots, beautiful actors, and tremendous ABBA music hits. The show lasted two and a half hours and was well worth our time.

After Mamma Mia, we went straight to the Grande Restaurant to have dinner.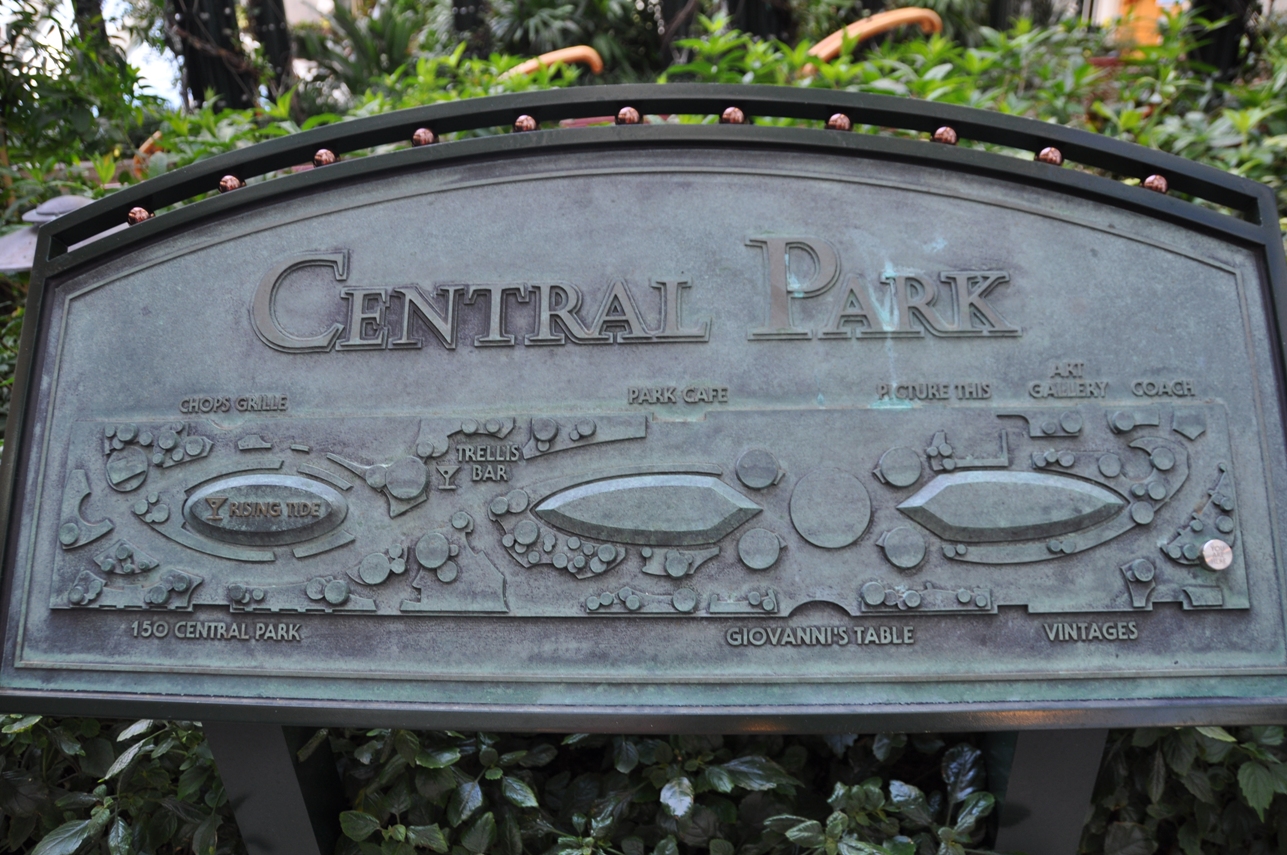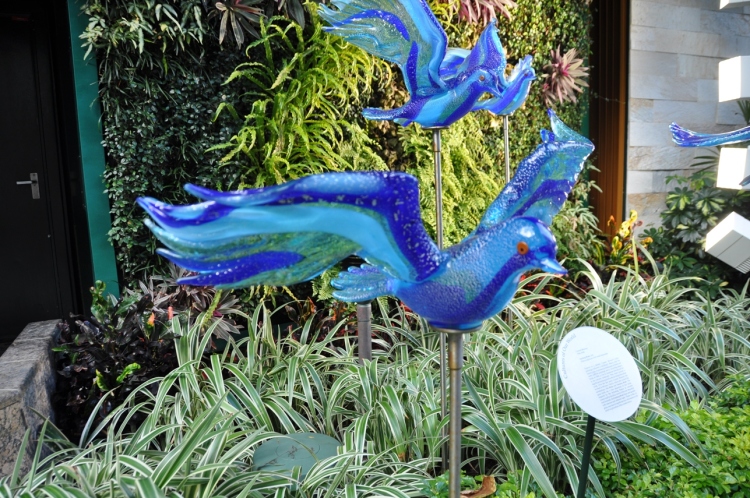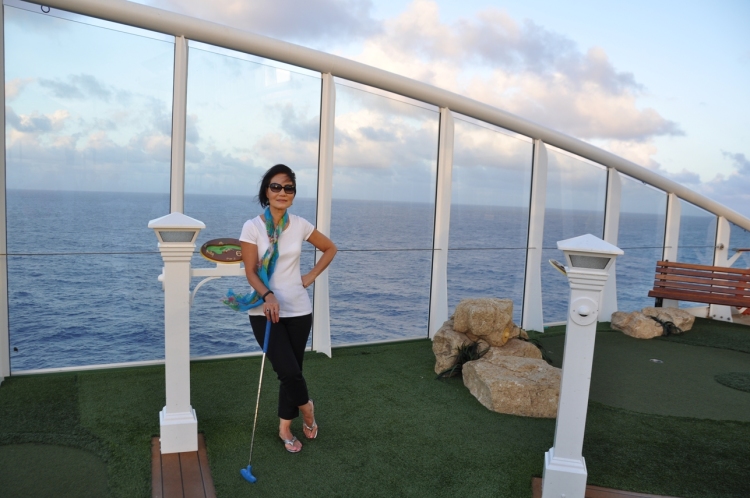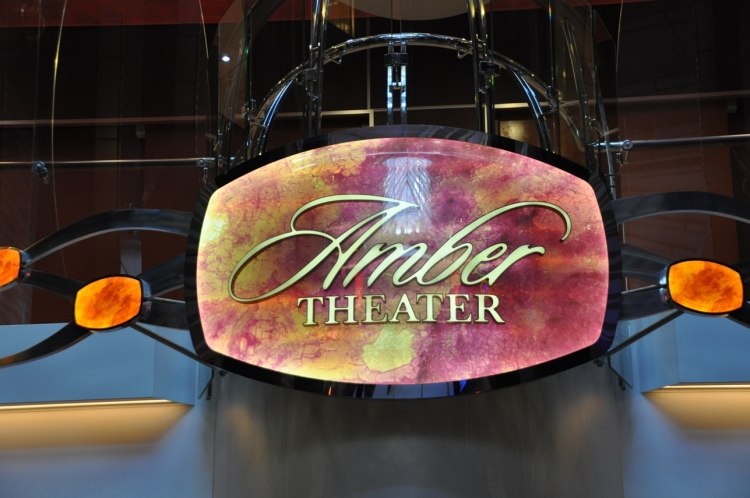 Watching Mamma Mia. We have great seats