Day 4, Wednesday November 11, 2015



(Modified from a previous blog)

Port of Call on this day was St Thomas in the US Virgin Islands. Allure of the Seas docked at Crown Bay, few miles away from Charlotte Amalie, where the other ships dock. For your reference, Charlotte Amalie is more convenient to cruisers as it is just steps away from the downtown shopping area. We left the ship around 10 AM.

Out on the pier, taxi, van, and bus drivers were everywhere trying to convince cruisers to use their services. We decided hire a driver with a van to chauffer us around and after some haggling, the driver agreed to accept $200 to take the ten of us to Magens Bay Beach for a swim, then pick us up and take us to the downtown area for shopping, then return us to the ship.

Streets in St Thomas are hilly and narrow, and vehicles are driven on the left side of the street. Our driver commandeered his van on the winding roads and enabled us to see awesome views of the bay below. At one spot, we had a clear view of Crown Bay and there, our ship sat majestically among other ships.

The van then stopped at Magens Bay, the island's most famous beach. The entire area around Magens Bay is preserved and visitors are charged $4 per person to help maintaining the beach.
Lieu and Ai in Charlotte Armalie
The water is clear, calm, and warm

One more picture of Magens Beach
An attractive area in downtown Charlotte Amalie
Danish architecture is very pronounced here
Magens Beach is sandy except for one end where large rocks protrude above the water and provided us great picture-taking opportunities. On this day, there were quite a few people near the beach entrance but there was almost no one at all just a few hundred yards away. We spent two hours here swimming and sun bathing.

​​The van picked us up and dropped us off in Charlotte Amalie for another couple of hours of lunch and shopping. Time was too short for us to really shop there so we went back to the ship without any new purchase.



Nightly dinner at the Grande Restaurant
Kay and Steve enjoying the water of St. Thomas
From downtown Charlotte Amalie to downtown Royal Promenade
Everyone still looks good after a day of ocean-swimming and site-seeing
Wayne and Lieu waving those napkins cheering on the singing waiters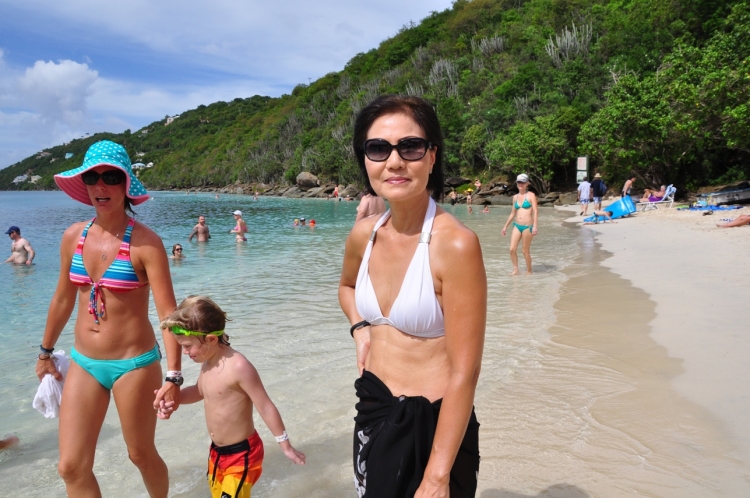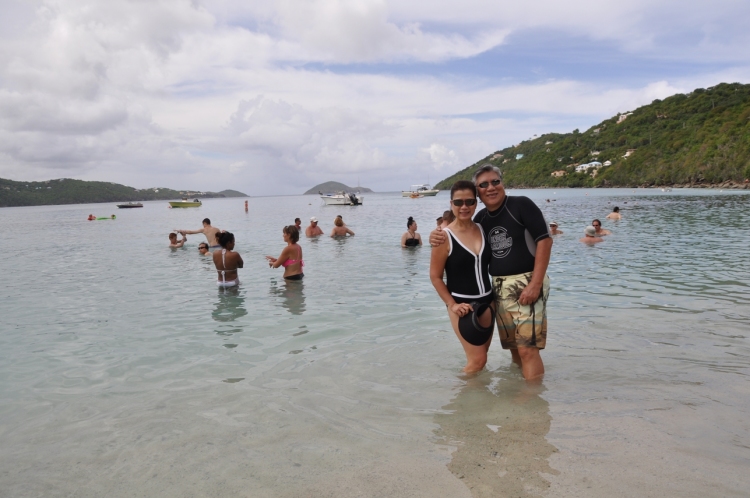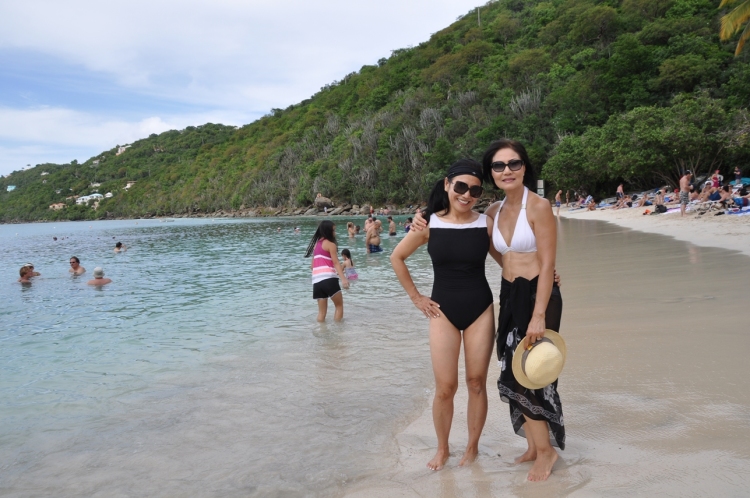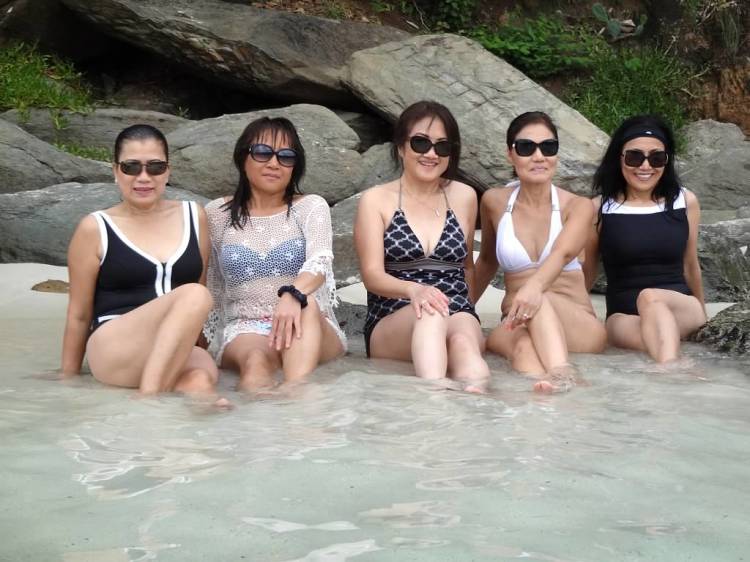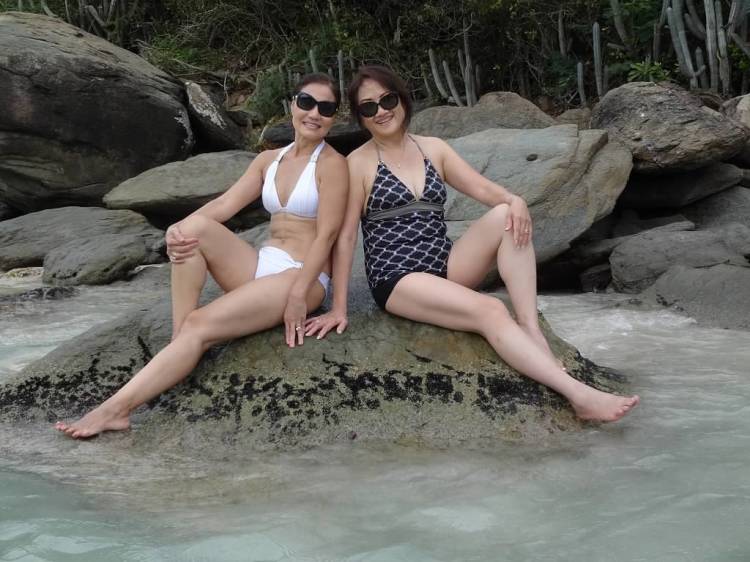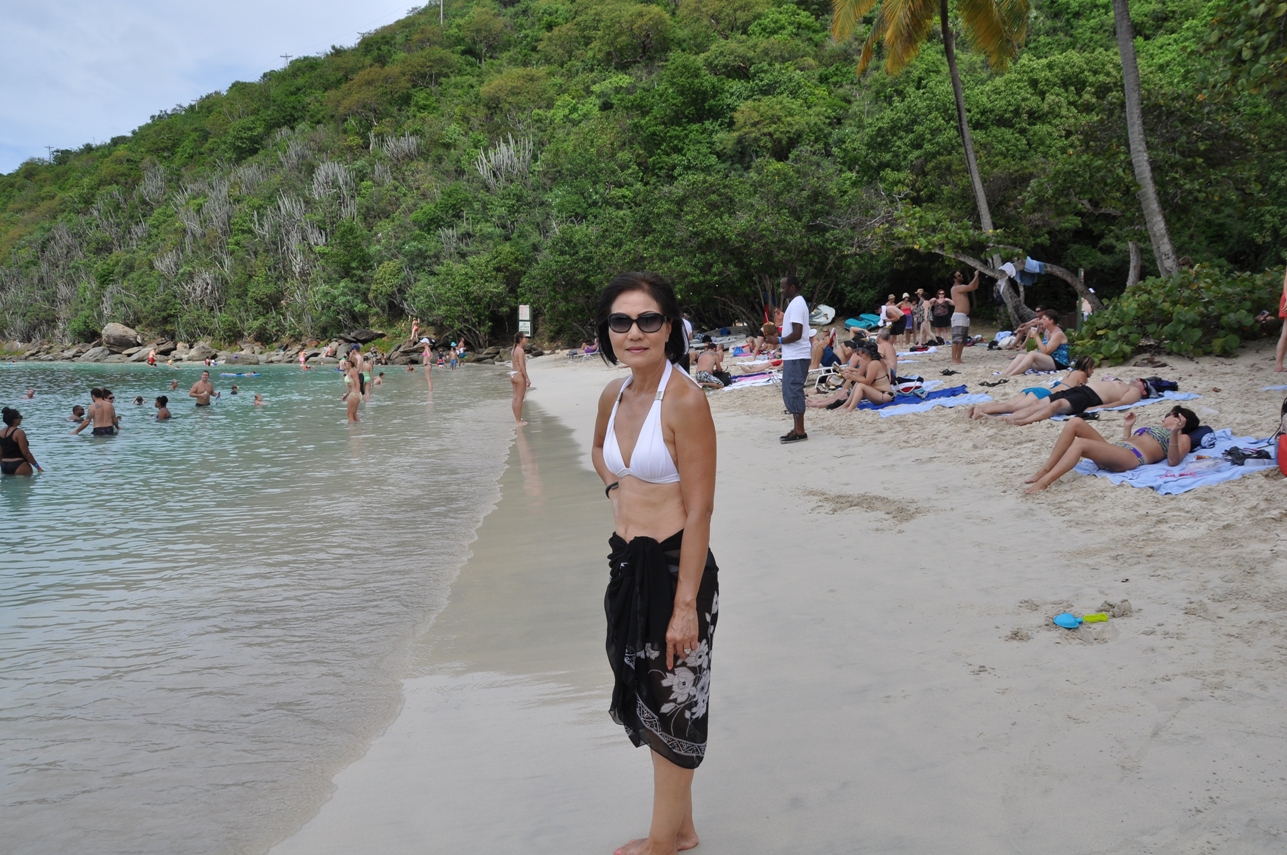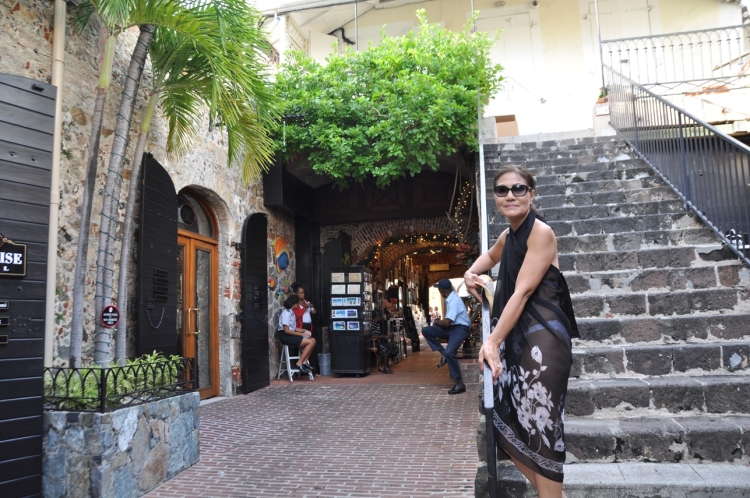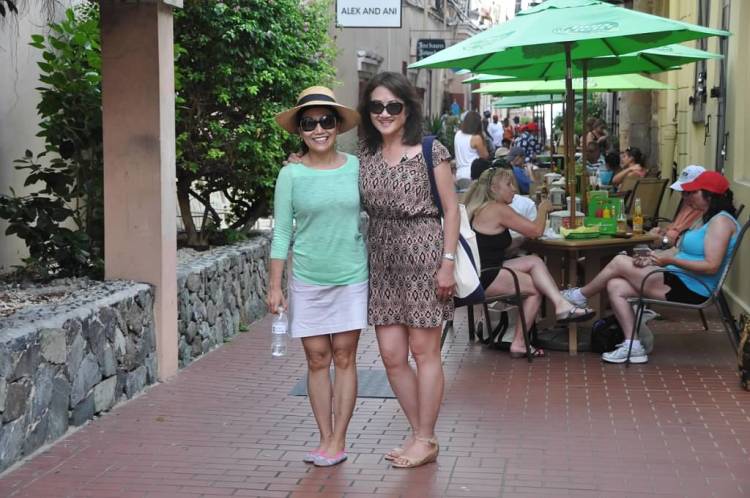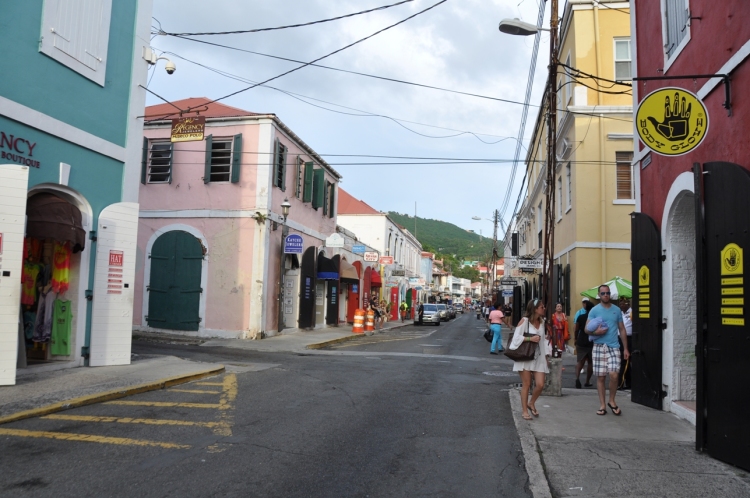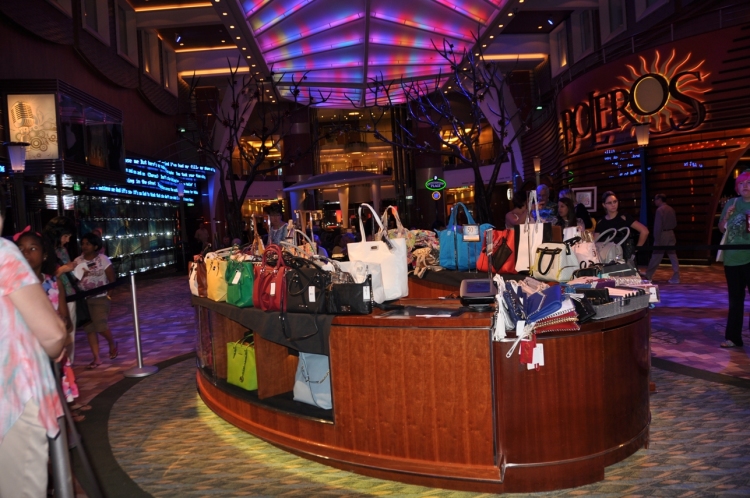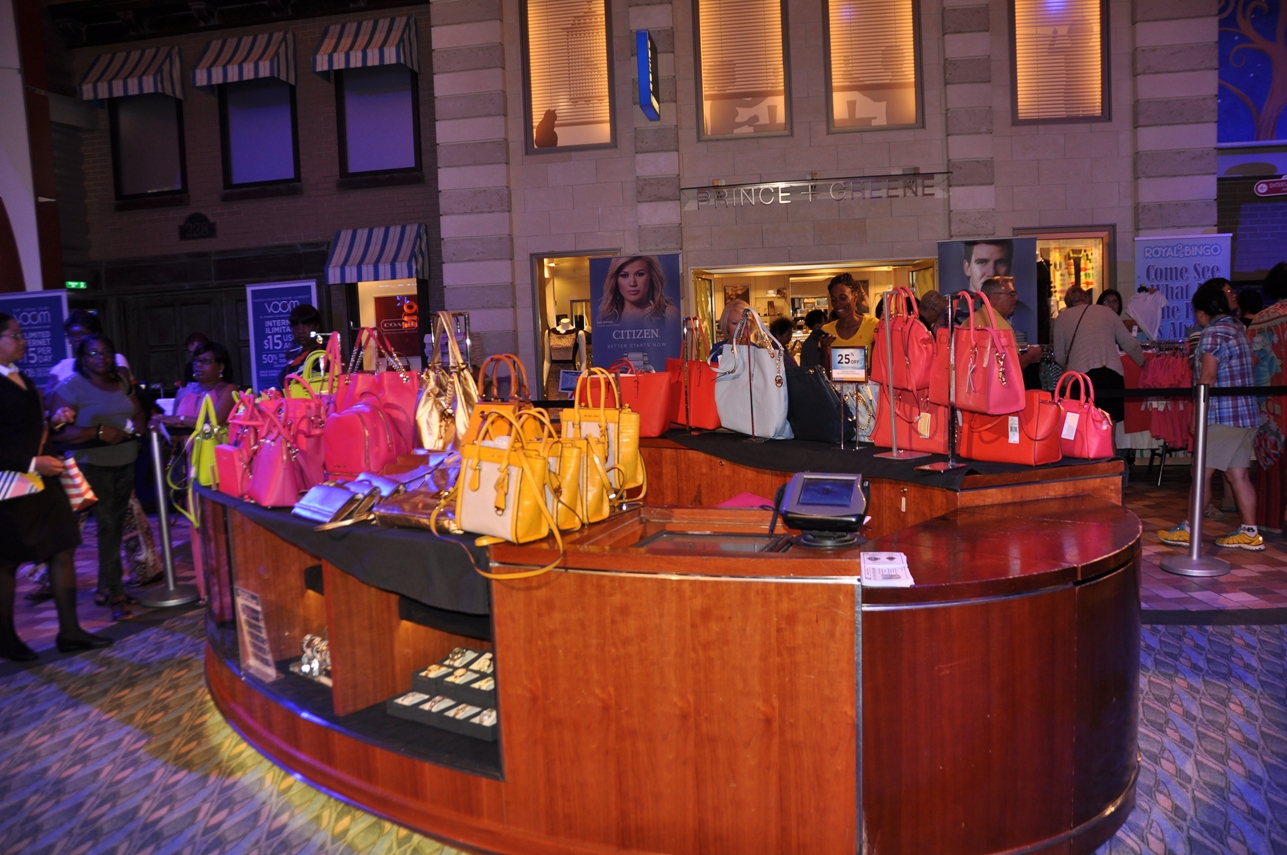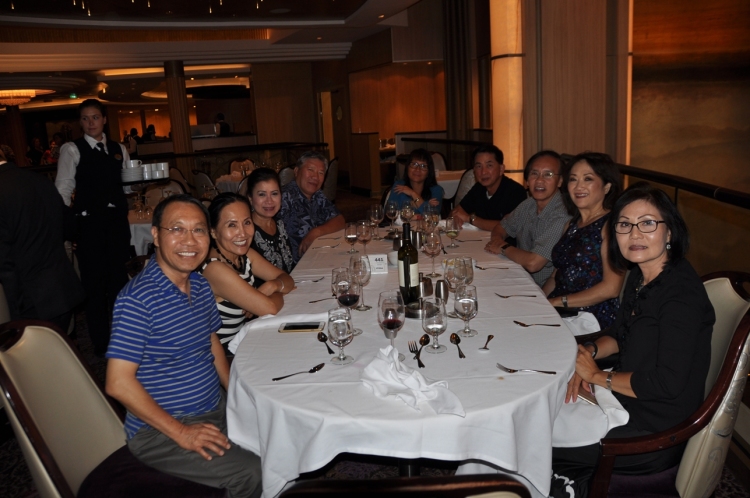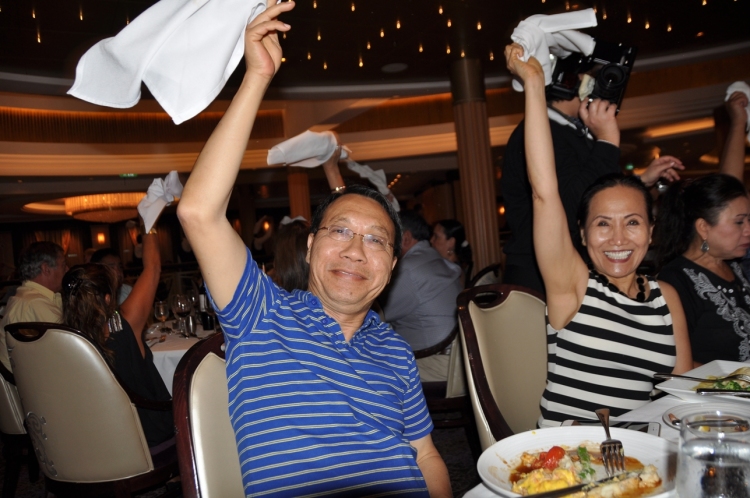 Another great day. Depressing to think we only had three days left.