Sunday, December 18, 2016
​
As previously planned, we are going to Cologne, Germany today to visit its Christmas outdoor markets but first everyone gathers at Ha and Hoa's house for a sumptuous breakfast which includes pâté, ham, fois gras, pâté chaud, various jams, and French bread.


Getting together at Ha and Hoa's house for breakfast
​
Eating bockwurst sausage and driking hot wine
Everyone bundles up but it's not really that cold
The massive cathedral in Cologne, Germany

Christmas outdoor market next to the cathedral​
They sell everything here
It's late when we get back to Belgium. We thank Ha, Hoa, Oanh, and Nhan for their hospitality and other friends for their companionship. We embrace each other tightly as we say goodbye. This short trip has been wonderful because of these people. We will miss them but hope to see them again soon.
From the market near the cathedral, we walk to another outdoor market near the Neumarkt train station about a mile away passing through many stores on a beautiful pedestrian mall decked out in Christmas decorations.
​
We wander around the Angel Market going from kiosk to kiosk, admiring items for sale while dodging the crowd. All the walking are making us hungry and it's getting cold so we go in a nice and warm Vietnamese restaurant not too far from the market to have dinner. Over the hot meal, we discuss our plan for the next few days and our next get together. Lee and I are going home tomorrow but the rest of the group continues to travel first to Milan then on a cruise.
​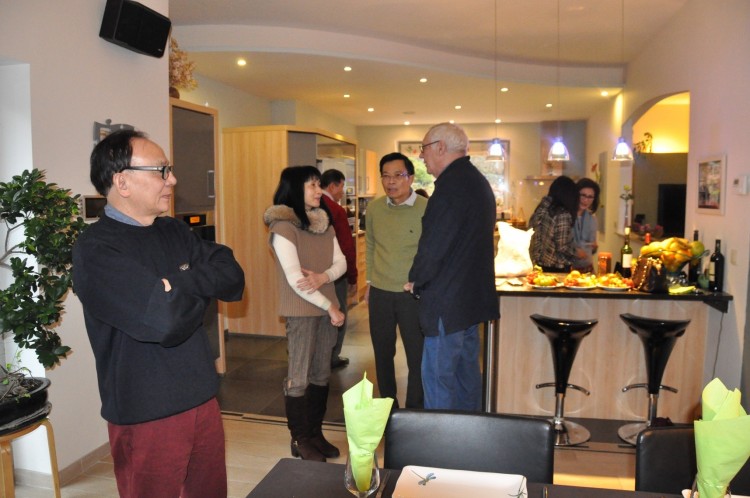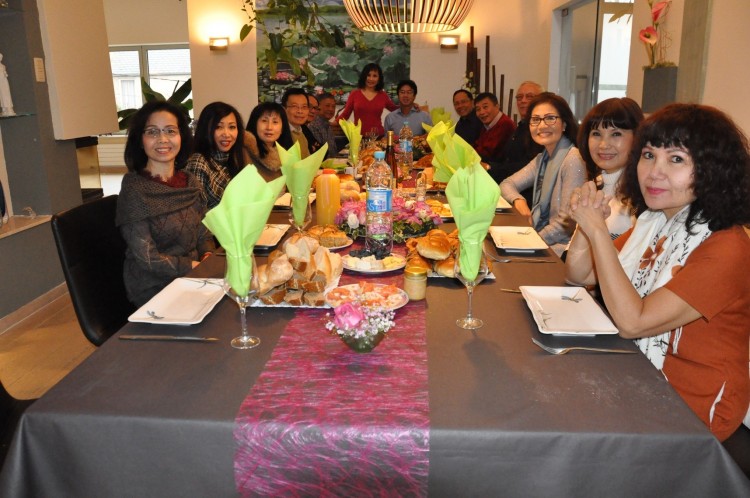 Around noon, ten of us get in Hoa's van and begin the three-hour drive to Cologne. It's cloudy and a little cold today but inside the van, we talk, joke, laugh, watch the scenery going by and soon, we arrive in Cologne.
​
The main feature of this city is its magnificent church or the Cologne Cathedral, one of the tallest structures in Cologne. It has a gothic architecture, massive towers, and stained glass windows, and covers a huge city block. In front of the church is a square where a brass band is playing Christmas music for an enthusiastic crowd.
​
An outdoor Christmas market has been set up around the church and colorful kiosks line up as far as I can see and they are all crowed by shoppers. Everything is being sold including glassware, silverware, Christmas ornaments, clothing, laces, paintings, bonsai, and numerous types of nuts, sausages, beer, and hot wine. We tried the bockwurst sausage and the hot mulled wine.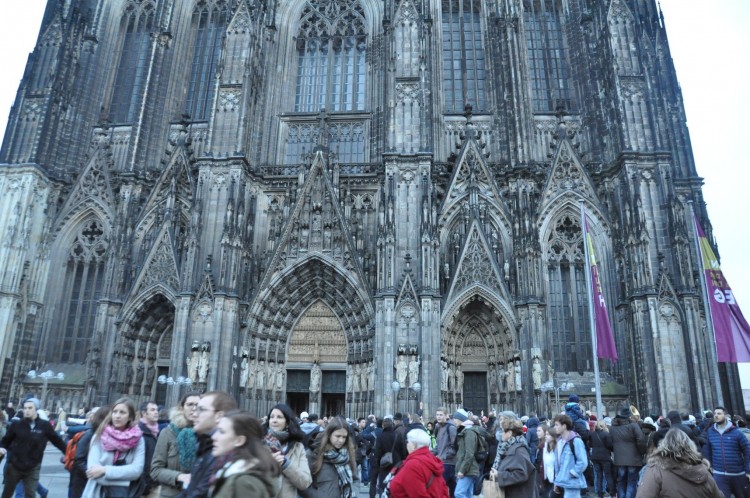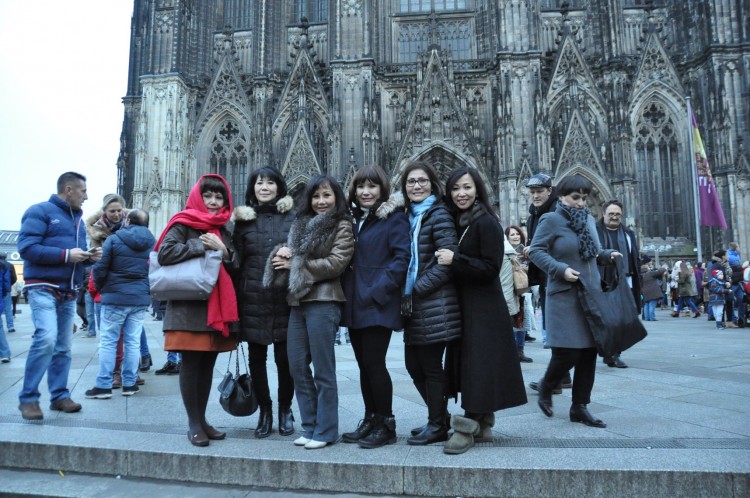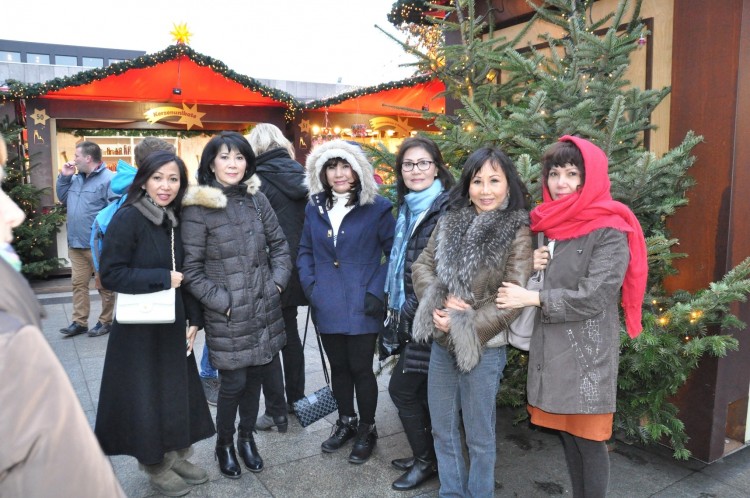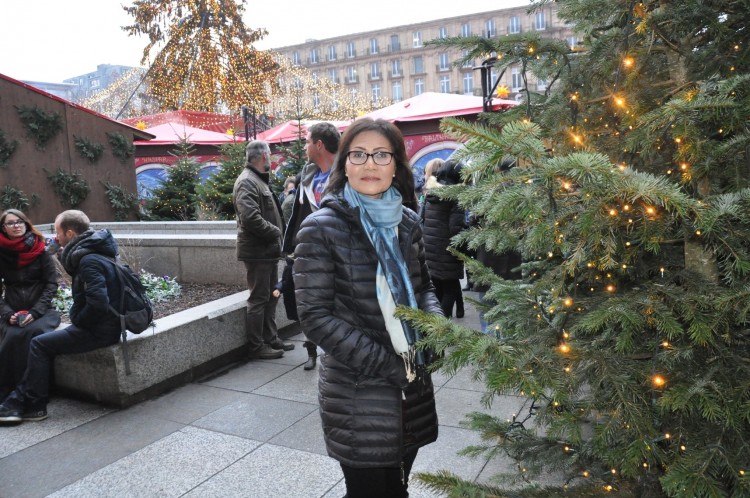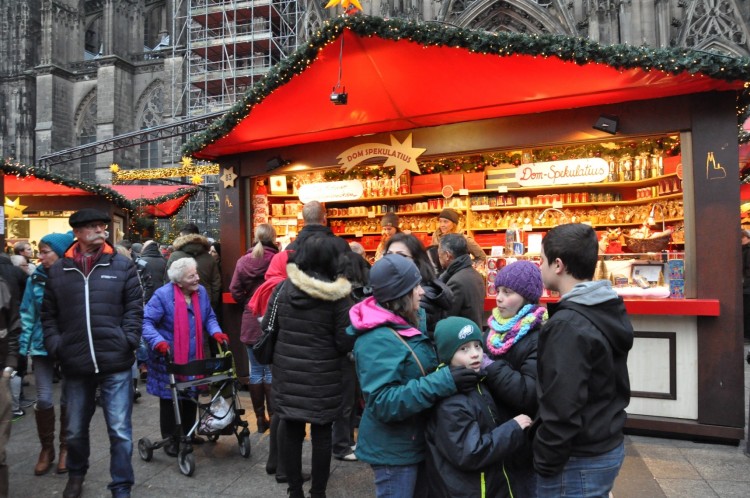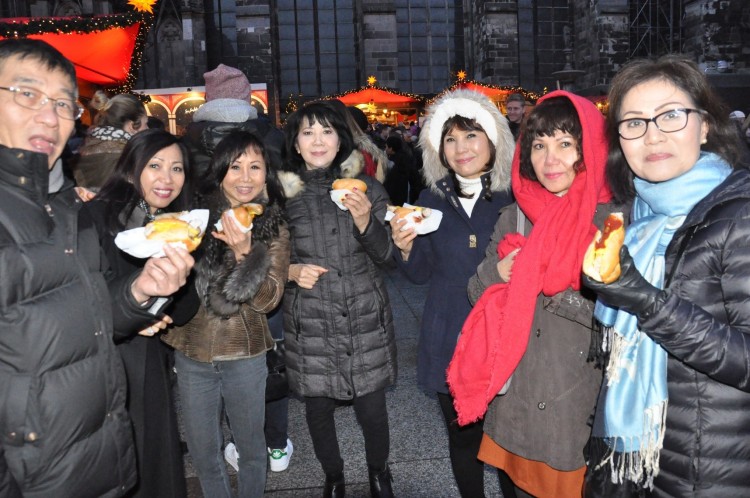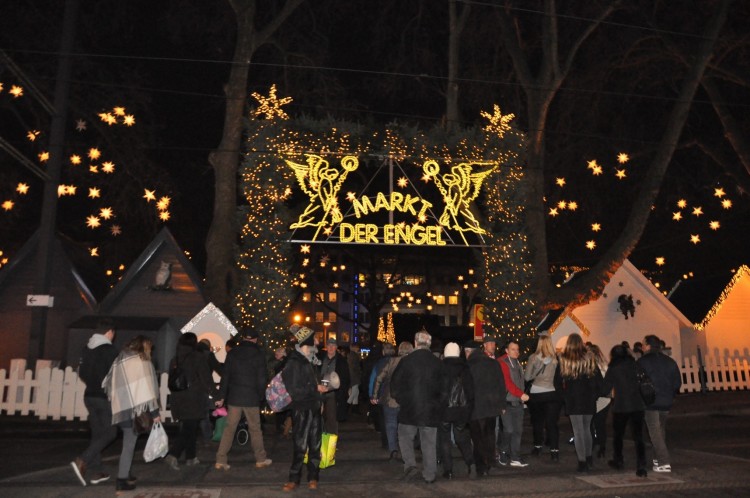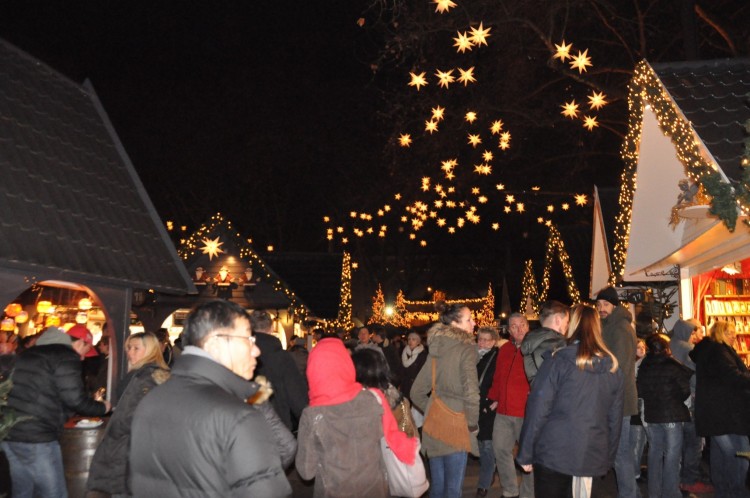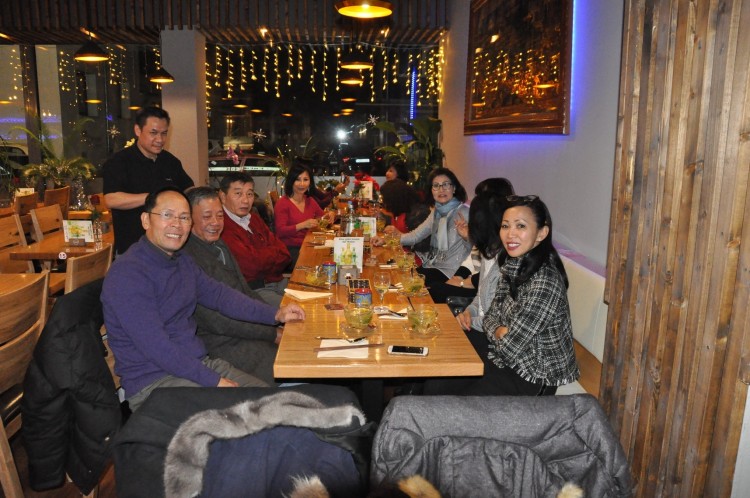 Sharing one more meal before we return home. Great friends, great trip!