​​

Friday, May 6, 2016. Vienna

Since we like Café Central so much, we decide to go back for breakfast. Café Central is a famous traditional restaurant 140 year history and a popular meeting place for politicians and artists. Lenin, Trotsky, and Freud all came here. Visitors sure do enjoy the café spectacular architecture combined with its great coffee, pastries and Viennese cuisines. We have a great breakfast of eggs, toasts, croissants, fresh fruits and coffee.

​​Today is an all-out sightseeing day of Vienna, a city of new and old, classical music and magnificent shopping. At one time, Vienna is the capital of the Roman Catholic Church. Damaged badly during World War II, the city is completely reconstructed and became a UNESCO World Heritage Site in 2001. Classical music plays everywhere you walk as Mozart, Beethoven, Haydn, and Schubert all had lived here.


​​

The Burggarten Garden near Hofburg Palace
The Vienese Kings lived good lives
Austrian Parliament Building
Awesome fountain. You can see the vein on the leg of the statue
We take advantage of the Vienna's tram city to see the city. Danube River
St. Stephen Cathedral
​
A festival is going on in this park
Interesting tile roof of St. Stephen Cathedral
Shops around the cathedral
A stand that sells huge pretzels
Vienna has an extensive mass transit system which includes an underground metro, surface trams, and trains. The trams run on a ring road and take visitors to most well-known places in Vienna.

We get on Tram 2A and ride to the Danube River and back getting off occasionally to visit various neighborhoods. Along the way, we see so many ornate buildings, inviting restaurants, coffee shops, and beautiful shops. People are hurrying with their daily activities and the spring weather is so nice. I wish the tram allows people to open the window to catch some fresh air.

​​ Around midday, we arrive back in city center to a square anchored by St. Stephen Cathedral, the mother church of the Roman Catholic Archdiocese of Vienna and the seat of the Archbishop of Vienna.

​​On this Friday, it's sunny and warm and the square is swamped with people admiring the beautiful church, shopping at kiosks and stores, and having lunch at multiple sidewalk cafes. The stores here are mostly high end with brand names like Louis Vuitton, Prada, and Hermes. We sit down at a sidewalk café and have fresh salads and drinks.


Flower stands near Stubentor metro station
We found composer Mozart's old apartment
Horse-drawn carriages everywhere
We walk a short distance from Central Café to Burggarten, near Hofburg Palace. The garden is a pleasant public park with all types of roses but unfortunately, these roses won't bloom until another three or four weeks so we don't get to experience the full garden in bloom with fragrance but it still a nice visit.

Across the street is Hofburg Palace, the former imperial palace in the. The lavish complex consists of three museums, a cathedral, and the official residence and workplace of the President of Austria. Since we do not have time to go inside, we settle for the outside which offers magnificent art and architecture.





The wisteria arbors at Schonbrunn Palace
Vienna is shopping heaven
Fountain near Gloriette. This is still in Schonbrunn Palace
Good bye to a very classy city
Around St. Stephen's Cathedral, we find the Mozarthaus, an apartment where Mozart stayed and composed so many memorable classics.
We conclude our day with a dinner at a outdoor restaurant in Vienna city center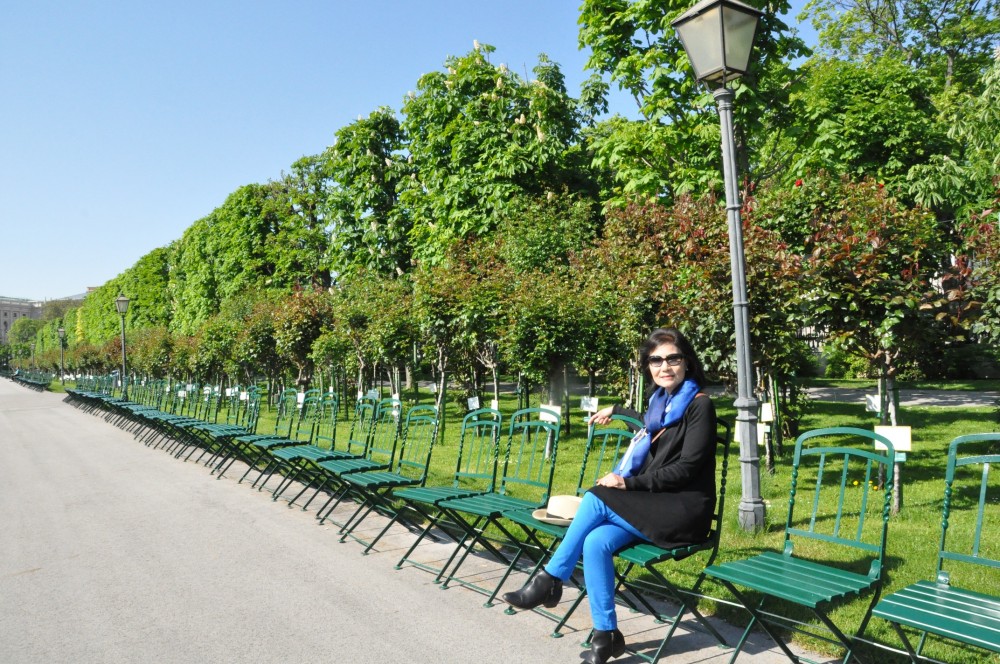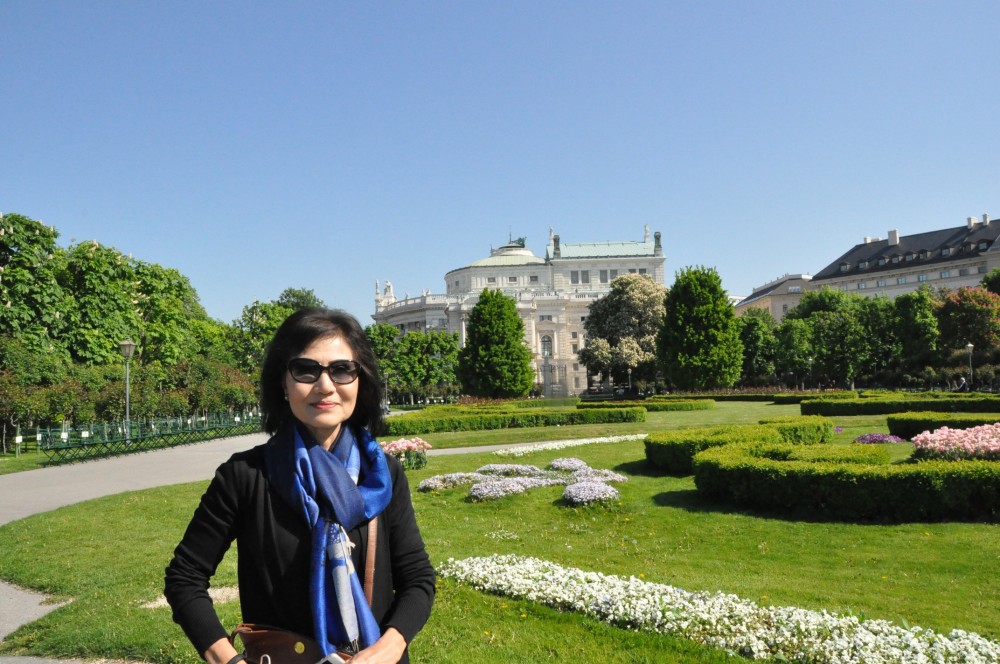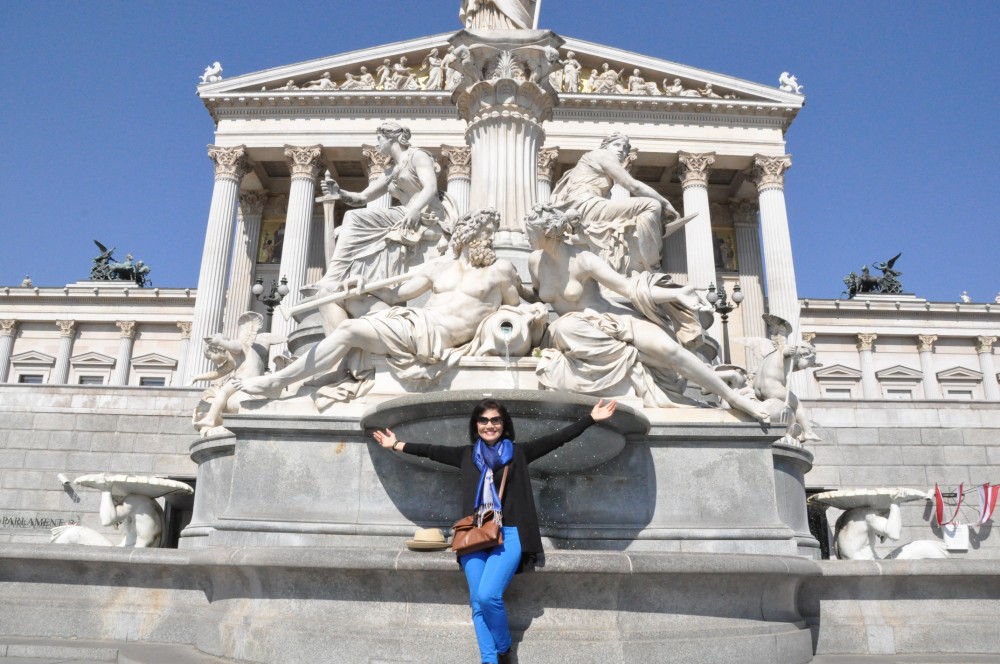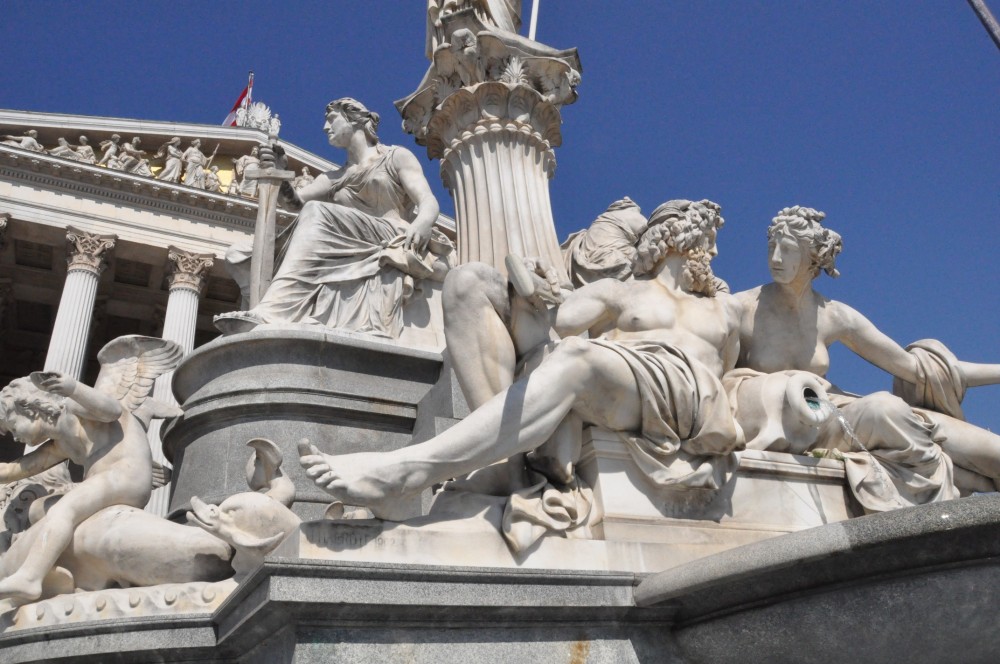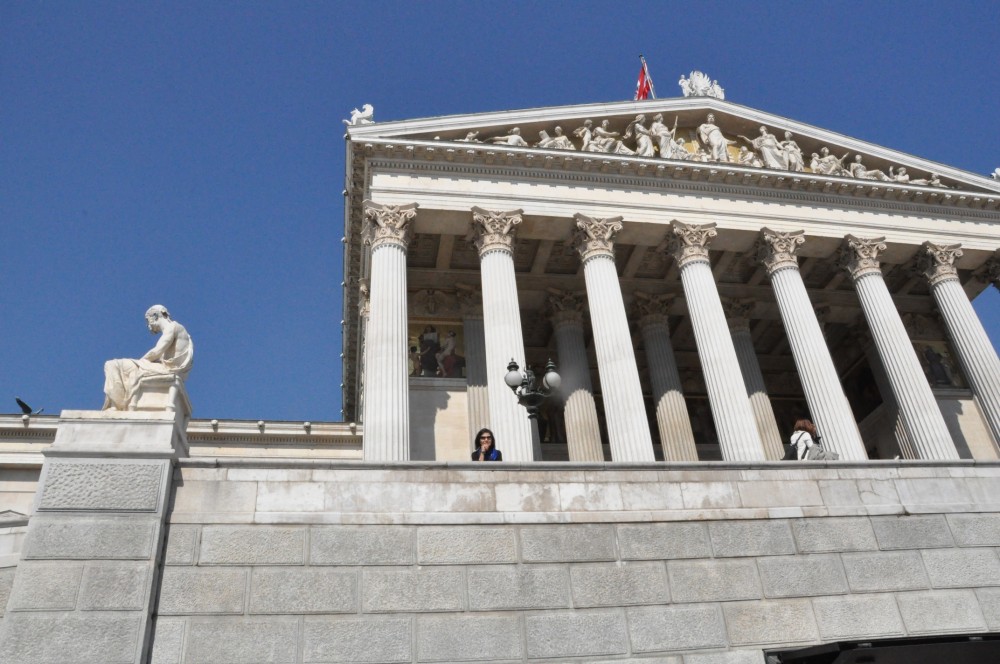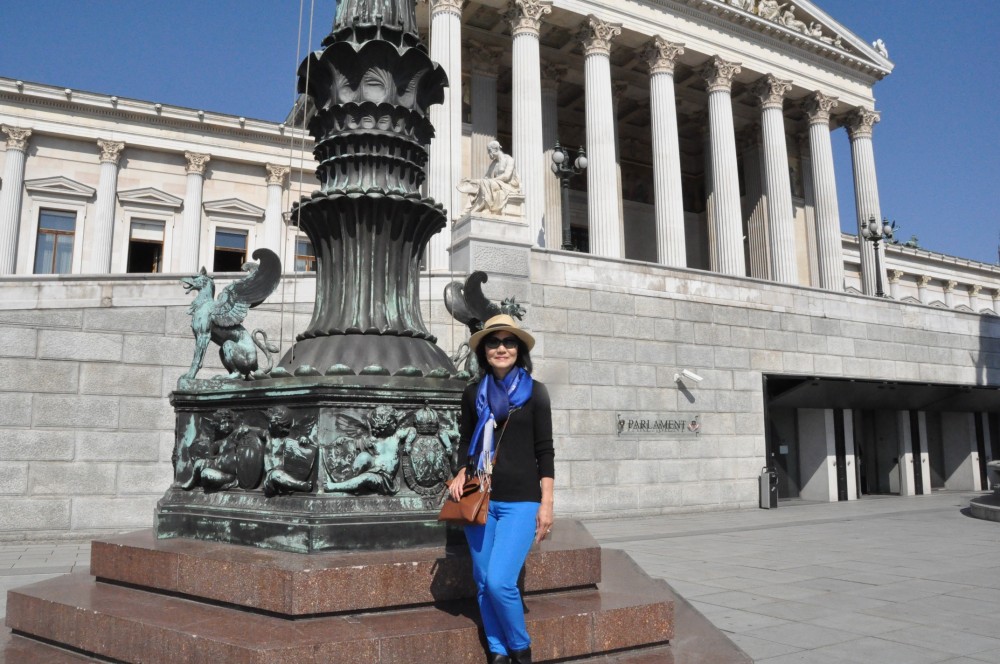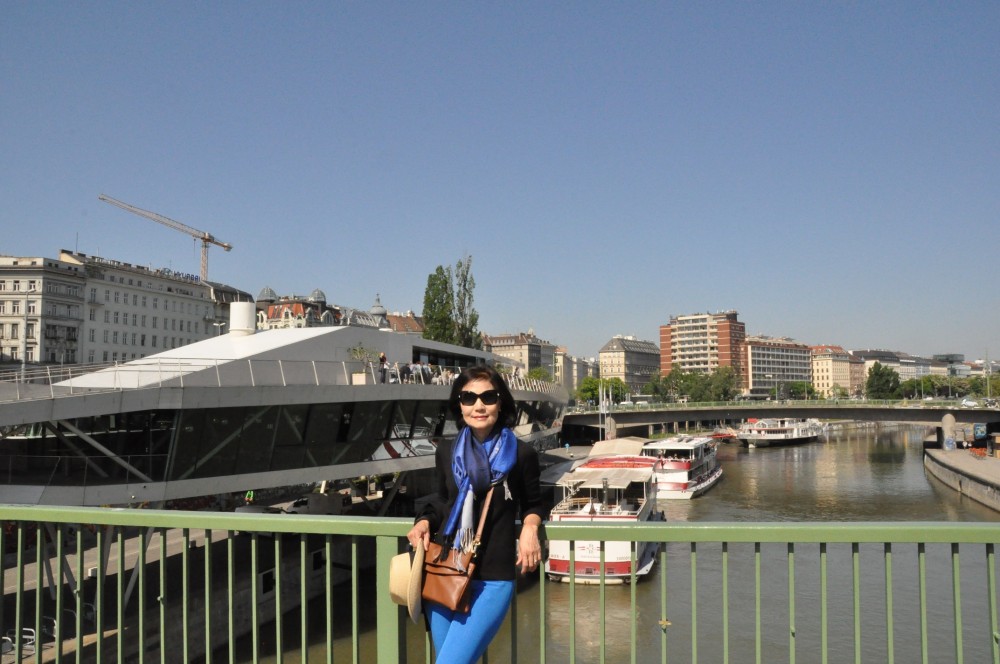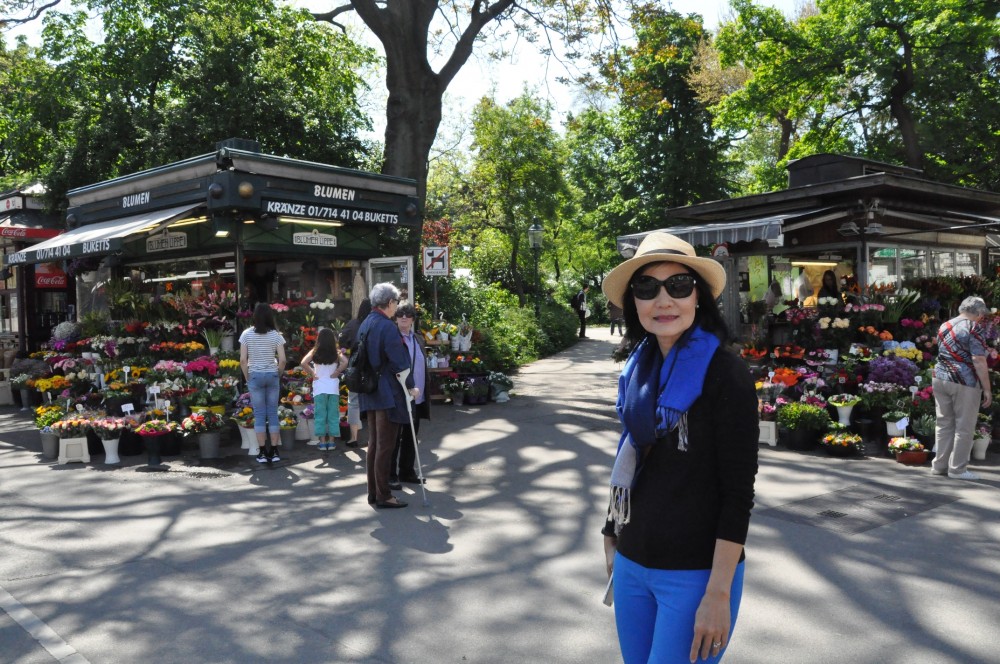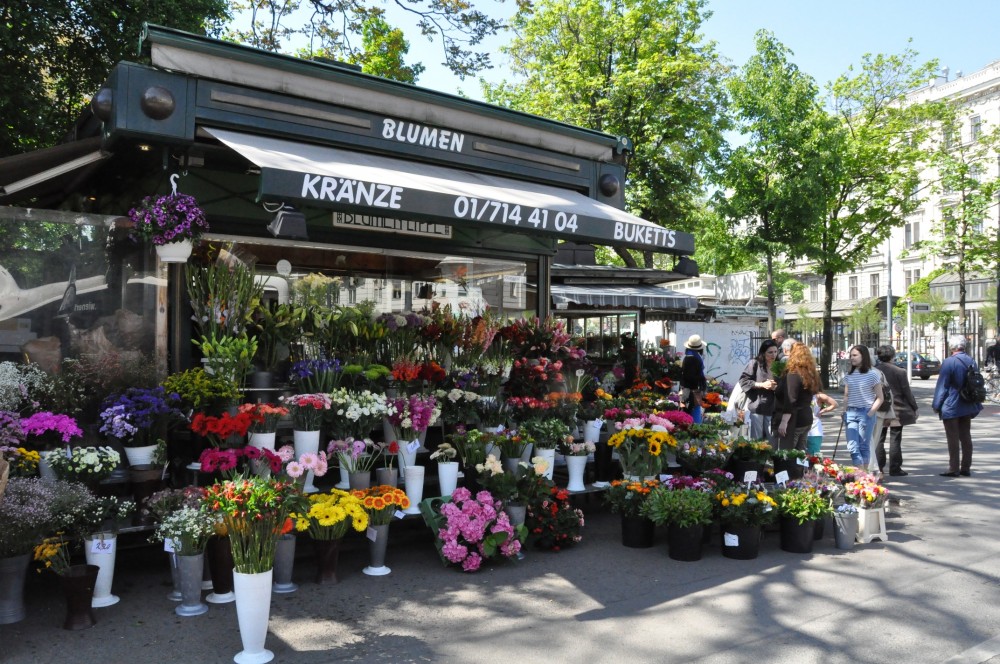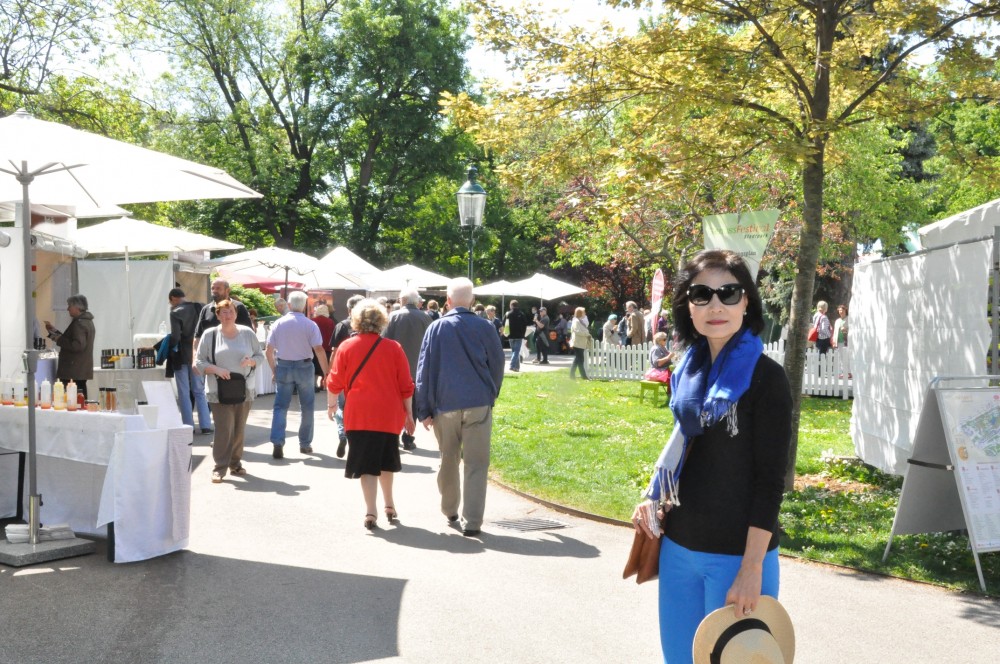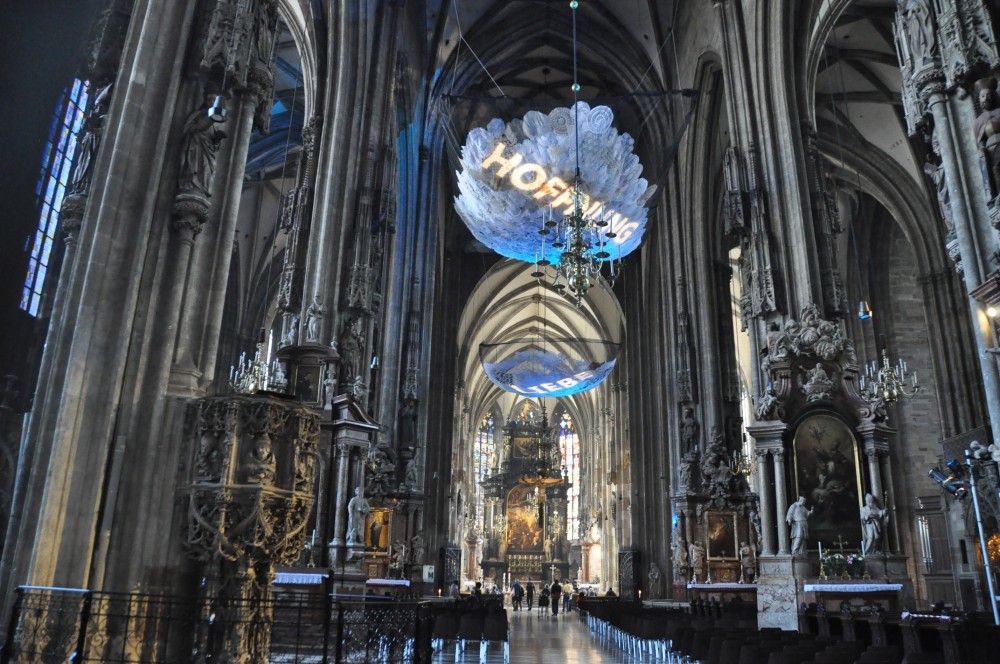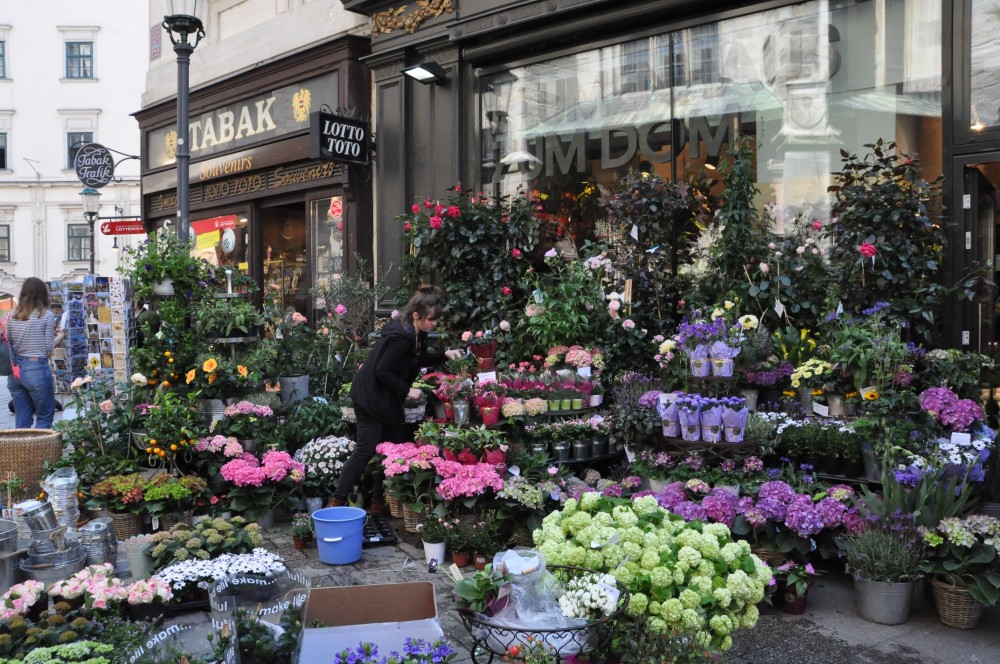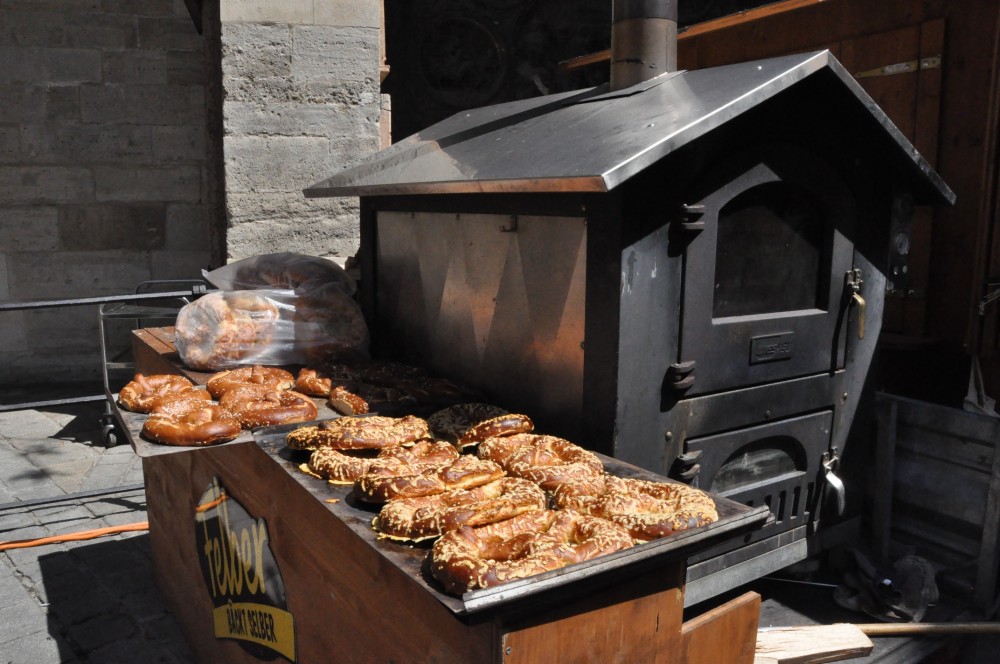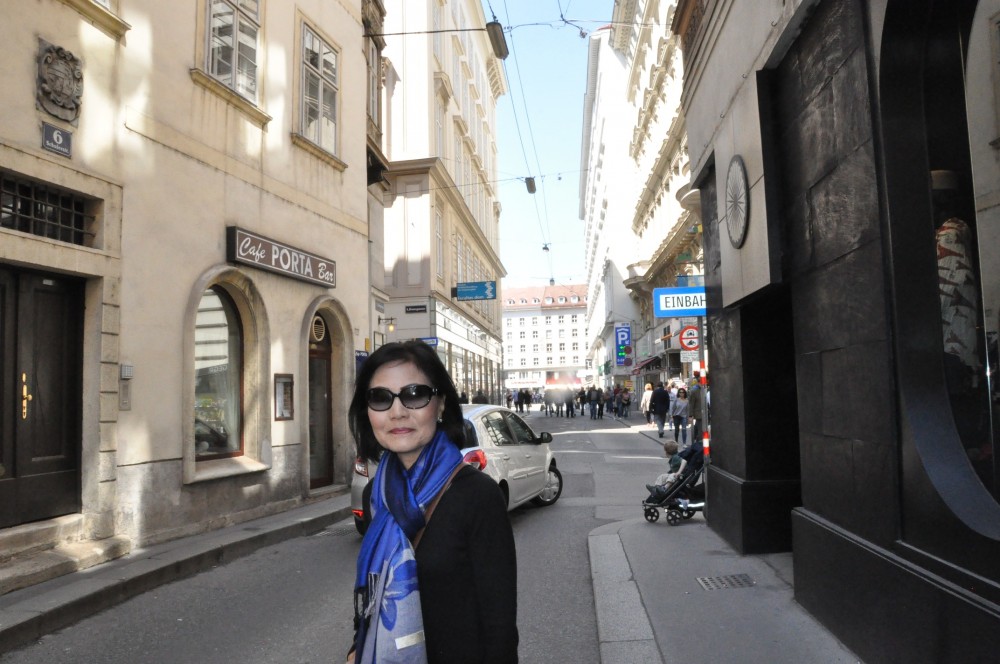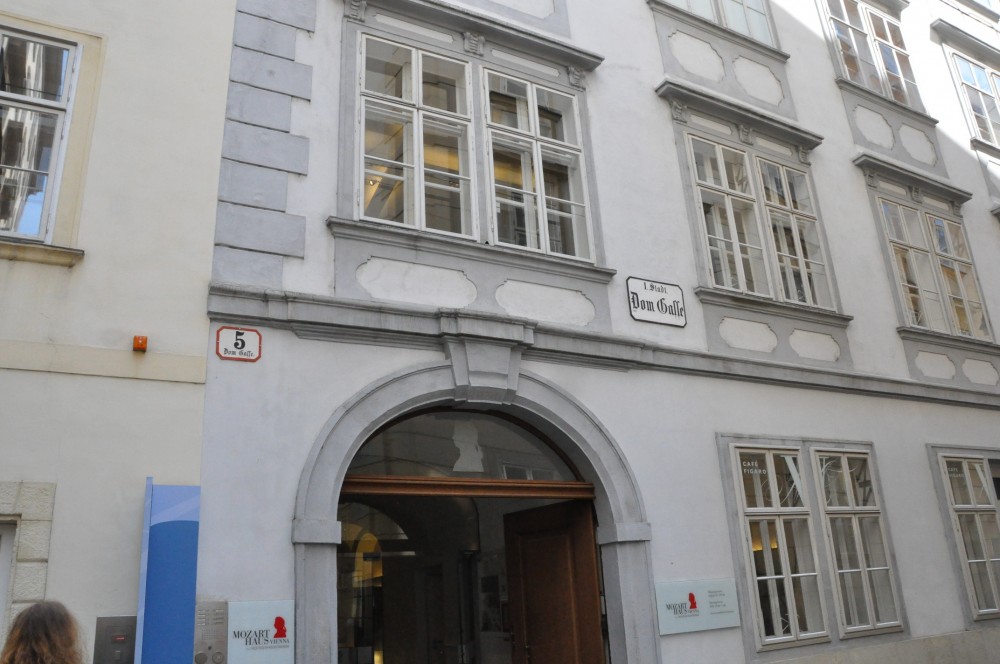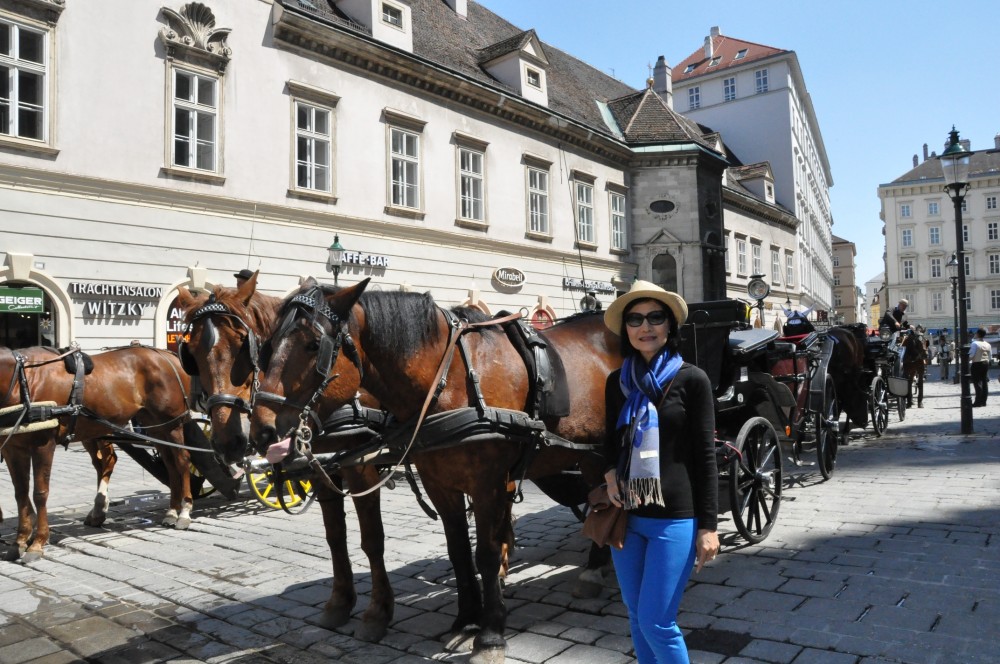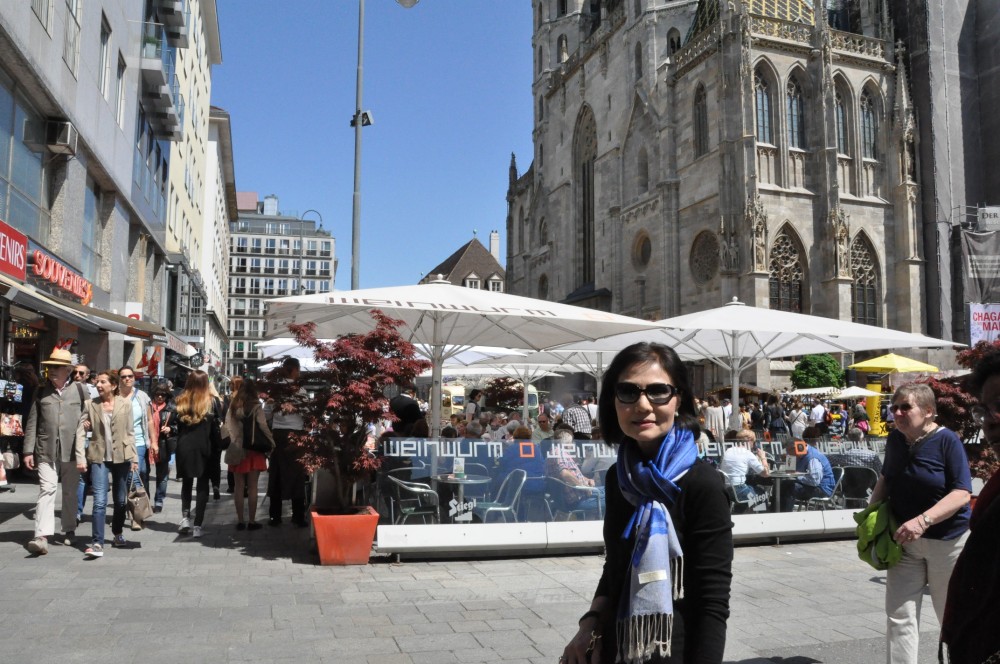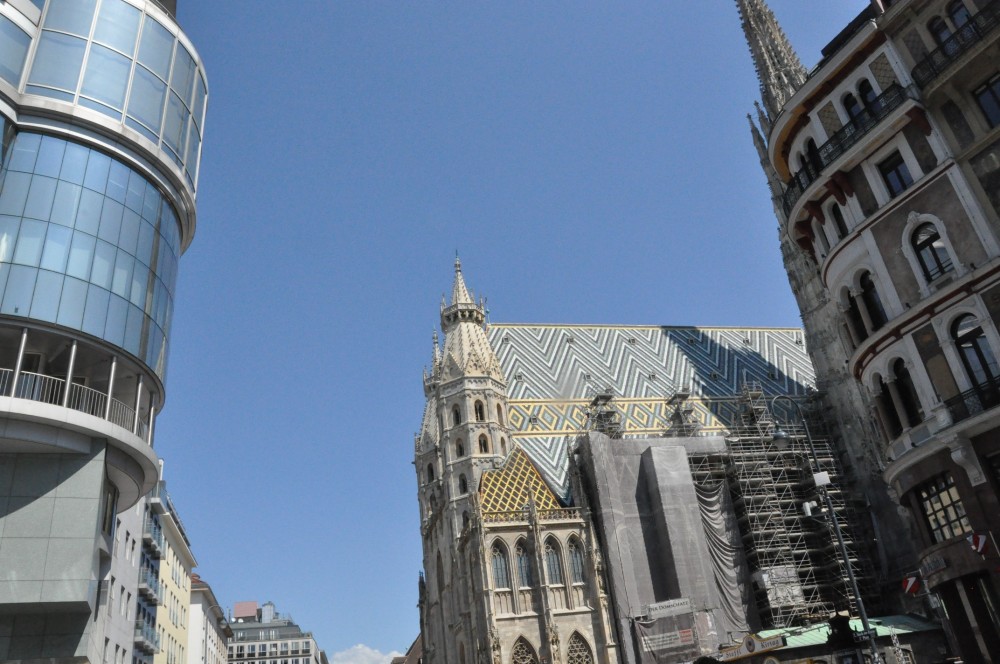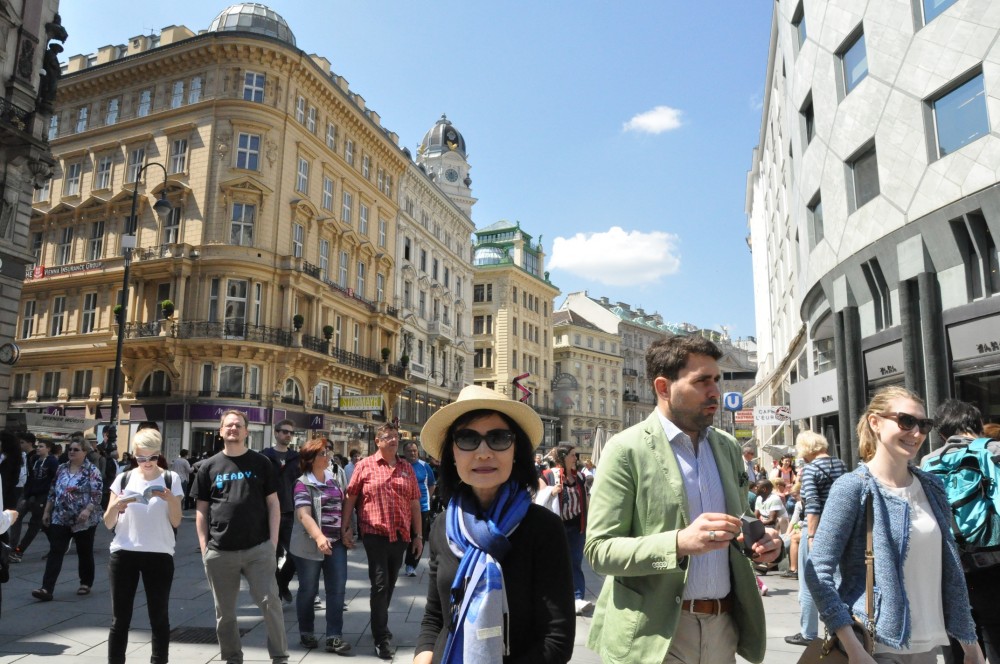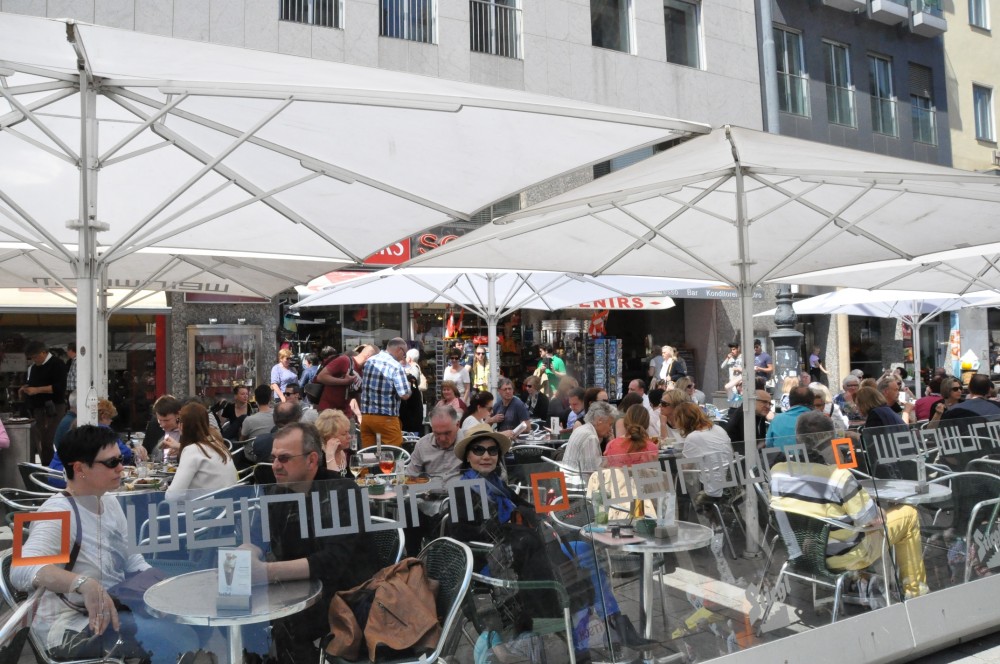 Off on Metro, we head to the Schonbrunn Palace, a former summer residence of the king and a major tourist attraction in Vienna. The palace is huge. It has vast gardens, fountains, statues, and a huge structure called Gloriette on top of a hill.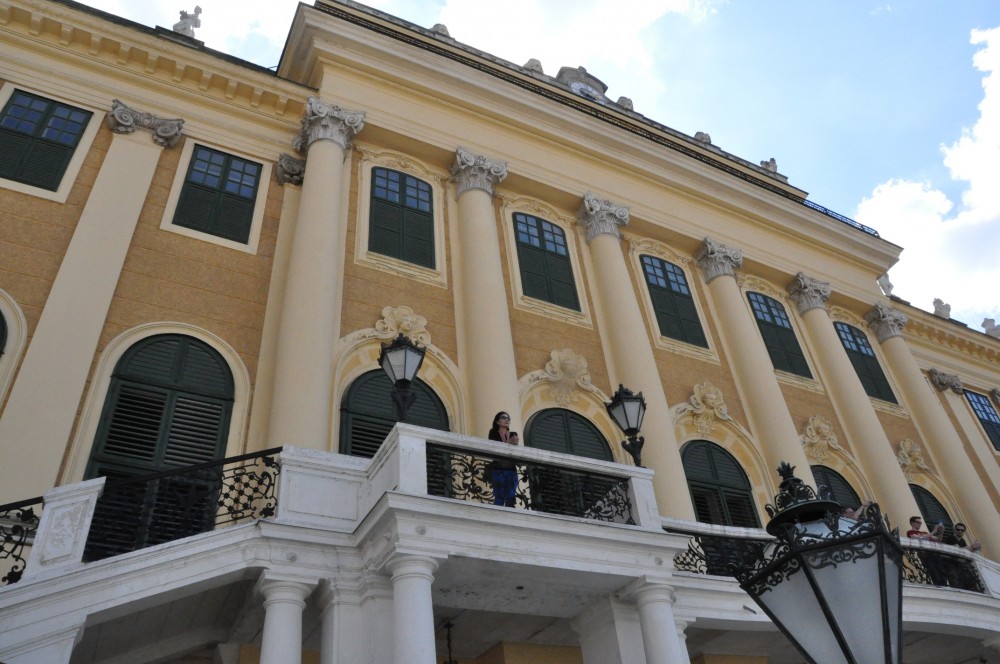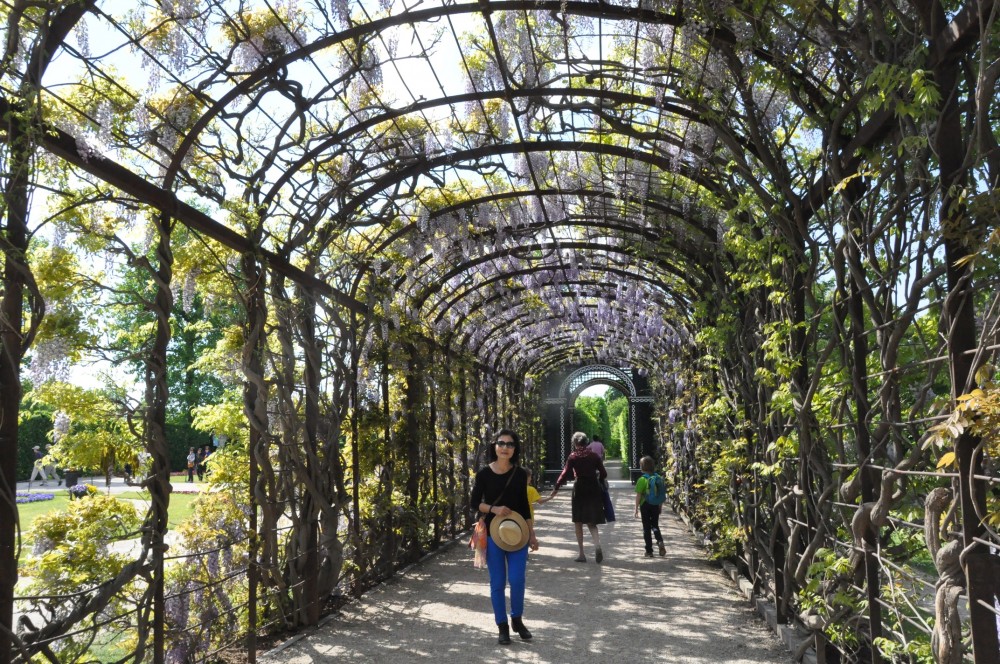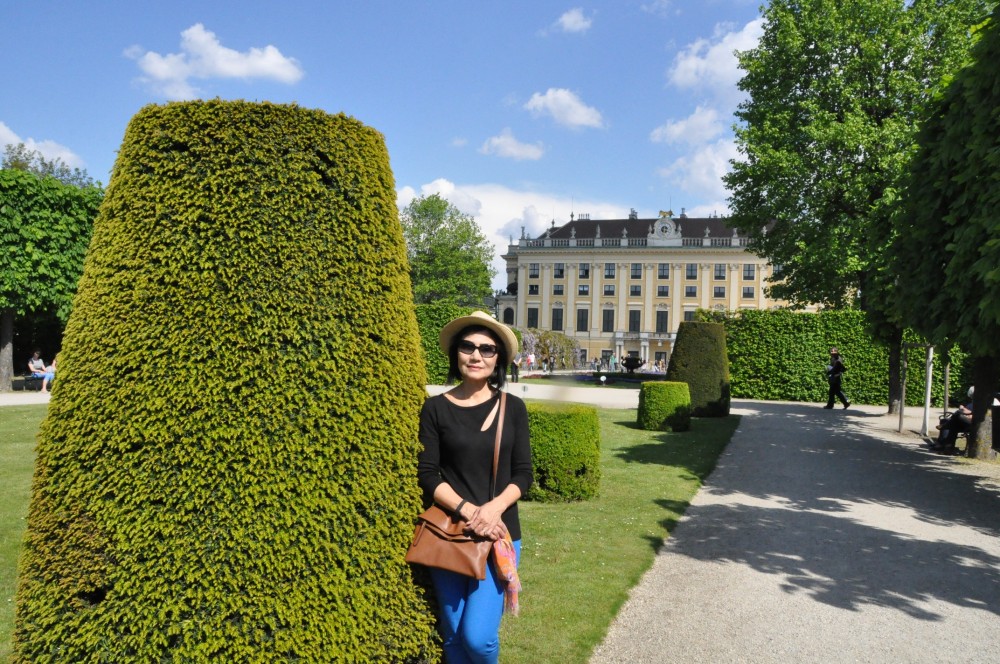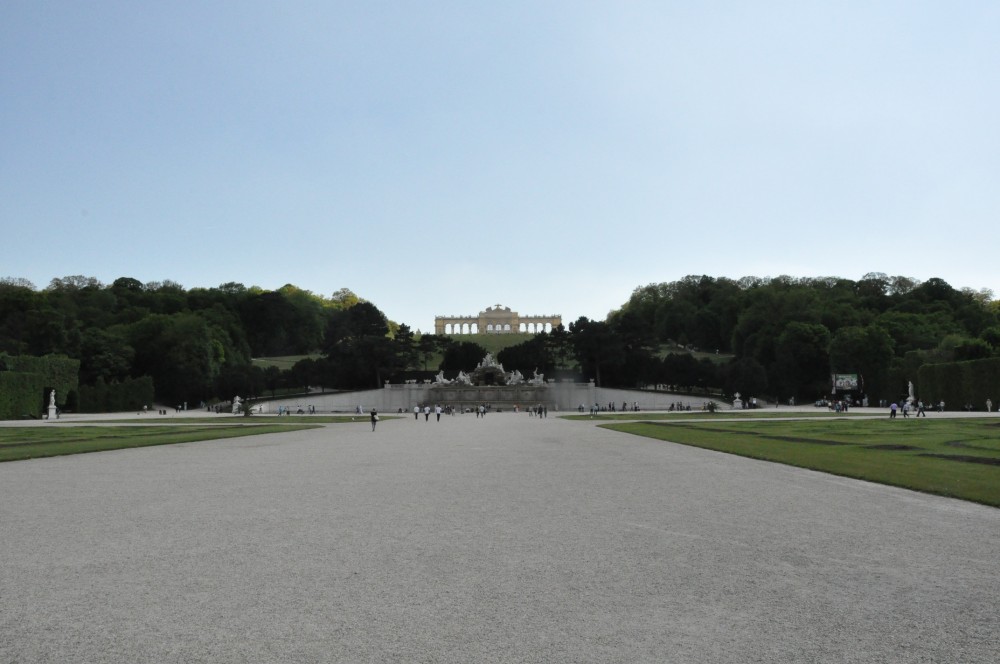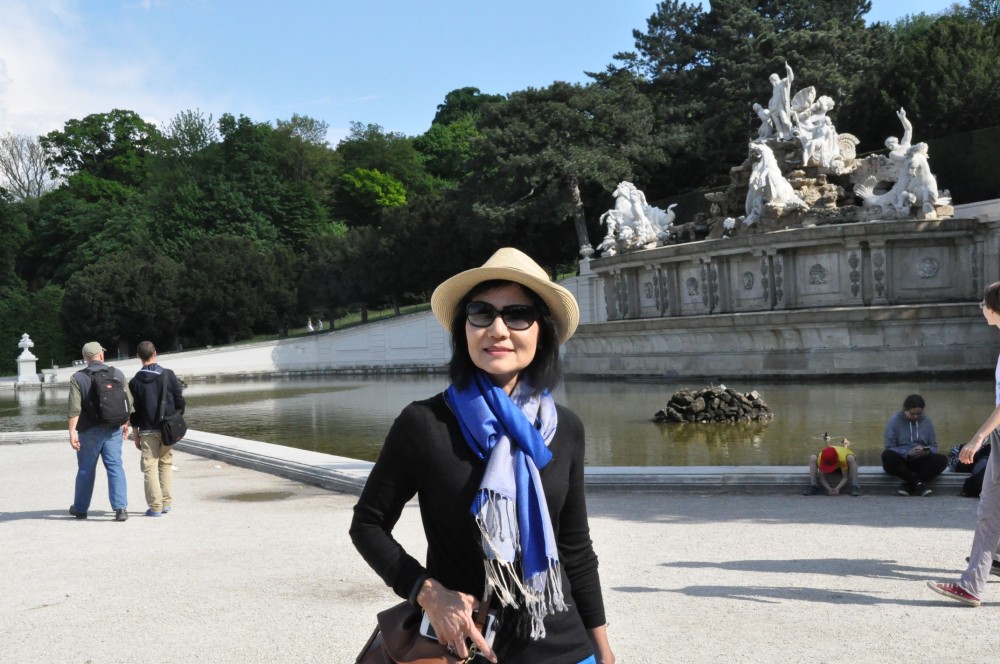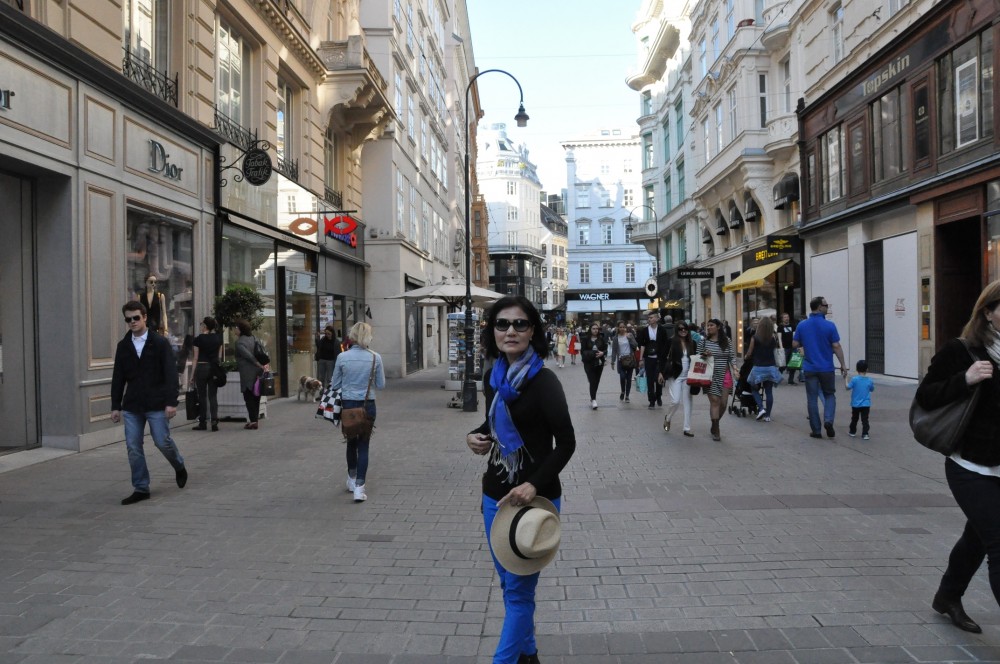 It's around 7:00 PM when we get back to the city center. Hungry again, we search for 'the best Vietnamese restaurant in Vienna' and Google tells us to go to Viet Thao Restaurant near the Karlsplatz metro station. We walk to the restaurant passing the State Opera located right in the city center.

​​Built in 1869 of white stones, the Opera survived WW II bombing and now stands magnificently among numerous historic buildings in the city. Tonight, they're broadcasting a live performance on the sidewalk because the opera was sold out.

At Viet Thao, we have an excellent dinner of traditional Vietnamese foods.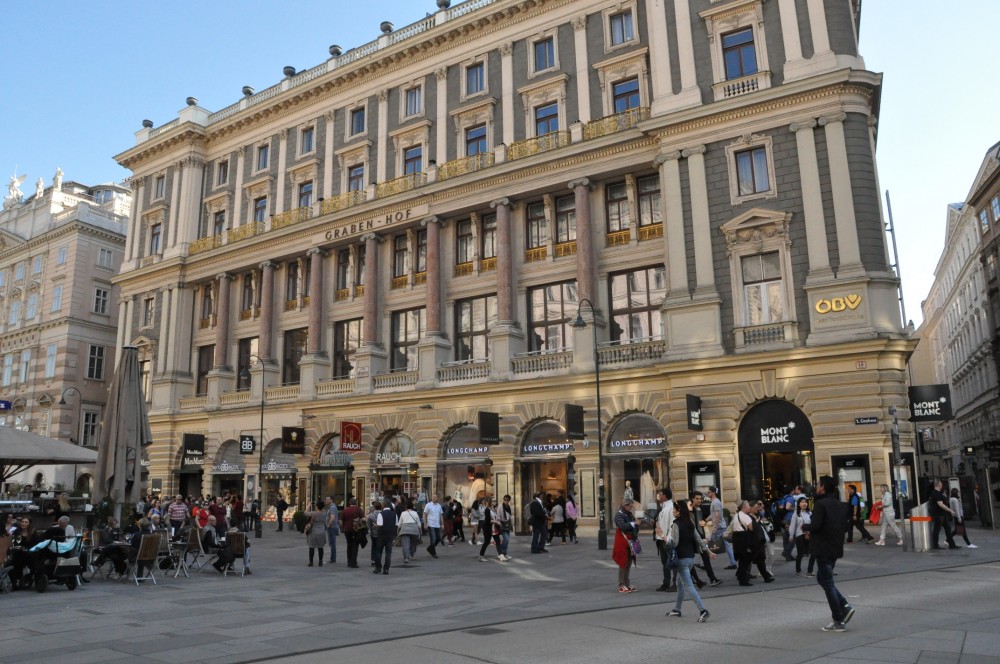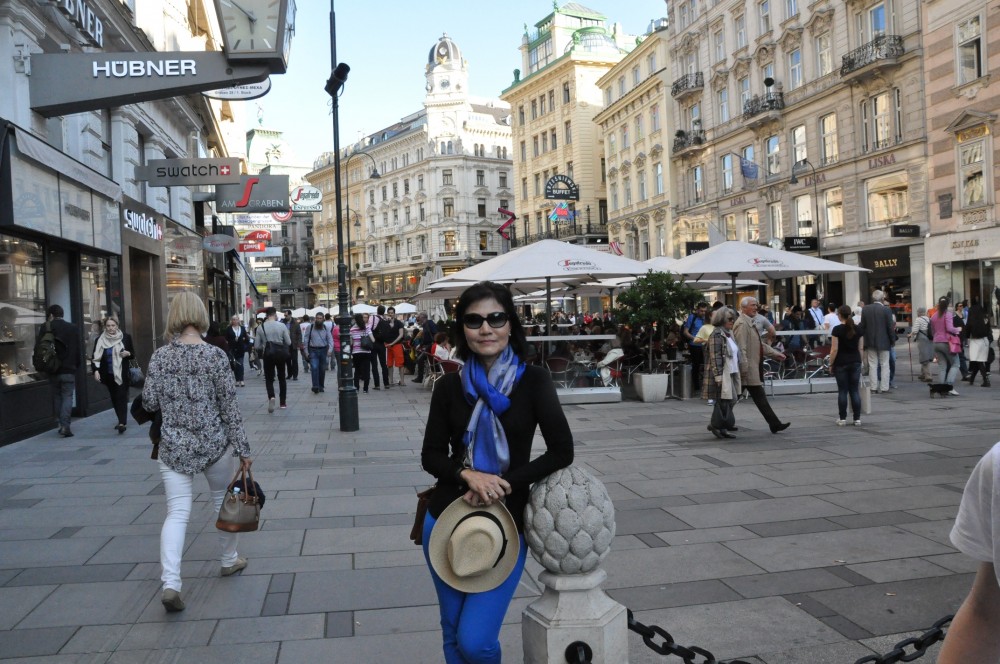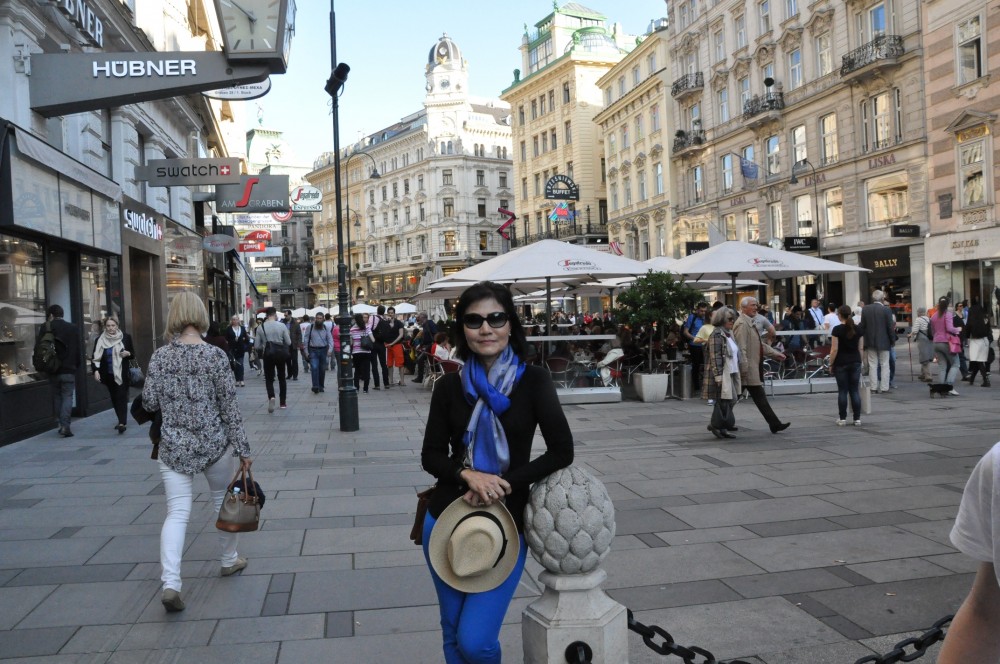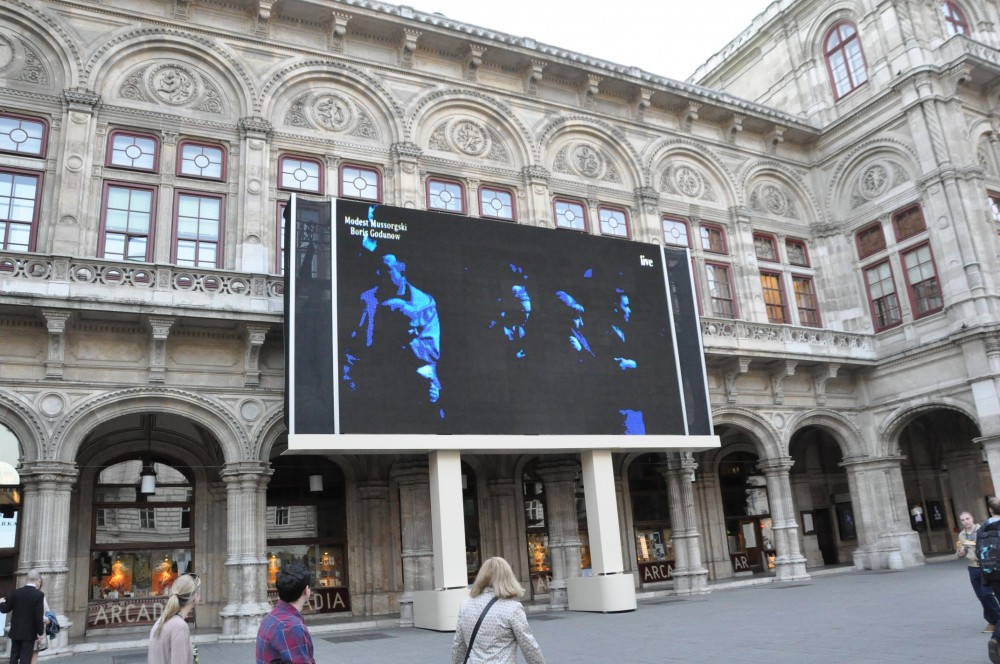 Live broadcast outside State Opera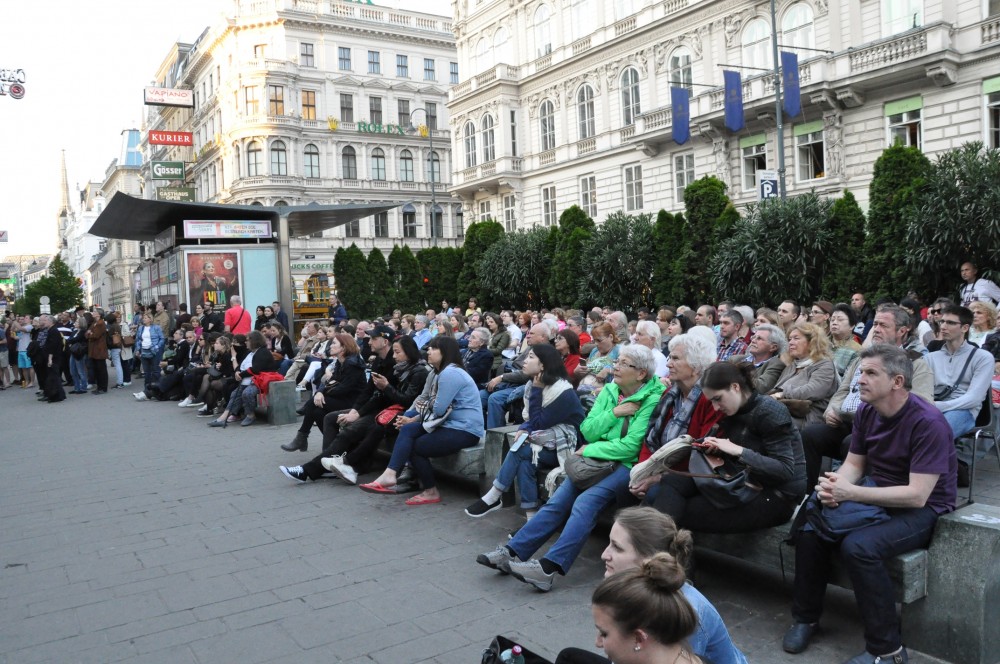 to the delight of the public