Saturday, May 7, 2016. Munich, Germany



After three days in Vienna, we reluctantly say goodbye to the city and head to Munich. We take the train from Vienna to Plattling, Germany quickly jump on another one to go to Munich.

Leaving the train station in Munich, we take a short walk to our hotel, the Fleming Hotel on Bayerstabe Street, a block away from the train station. The hotel is in an old building but the inside has been remodeled and everything looks new and nice. Our room has a comfortable bed and all the furnishing are new and clean.




​​

The Fleming Hotel in Munich
The square inside Marienplatz
in the heart of City Center
We use the convenient tram system to get around and
​
High-end shops are everywhere
A sidewalk cafe near the Opera
One of two huge lion statues at Field Marshals' Hall (the Feldherrnhalle)
Area between the Opera and the English Garden
No need for cars in this city
The twin towers of the Frauenkirche Church in Munich City Center
A beautiful day in Munich
After a short rest at the hotel, we head out to see the City. From the train station, we take the subway to Marienplatz, a medieval public square in the heart of Munich and is also the City's Town Hall which houses the Mayor's Office and City Council. The square's famous clock is located on the tower façade with life-size wooden figures standing on two platforms high above the square dancing a few times every day. It's amazing to realize that almost everything in Munich was destroyed during World War II and rebuilt afterward including the big fountain in the middle of the square.

From Marienplatz, we wander the City Center visiting the Opera House, the monuments, and admiring all the fancy shops. Our day is concluded with a dinner in an Italian restaurant near our hotel.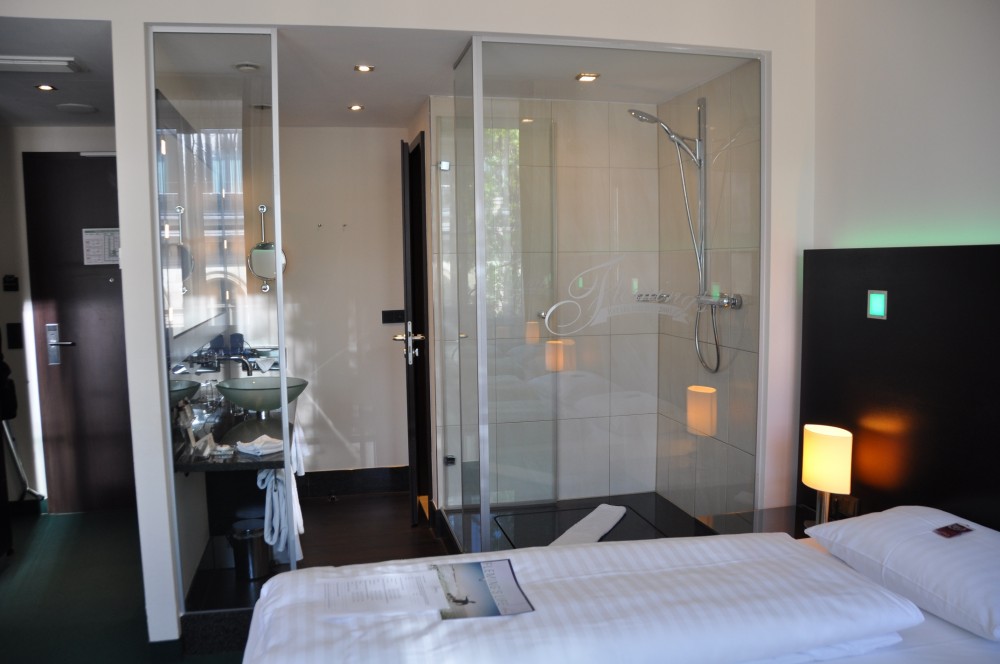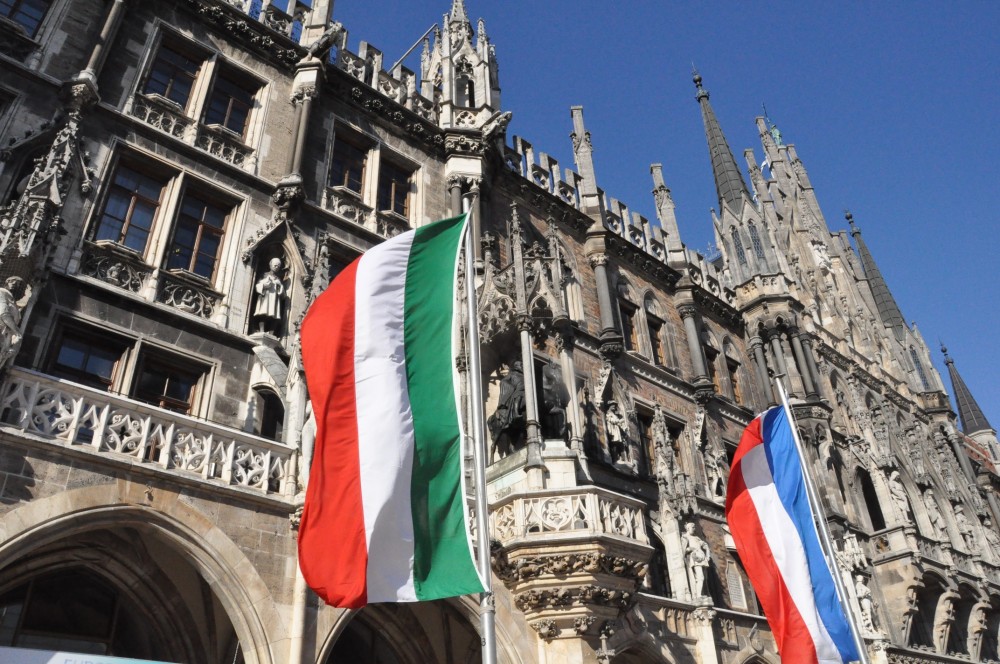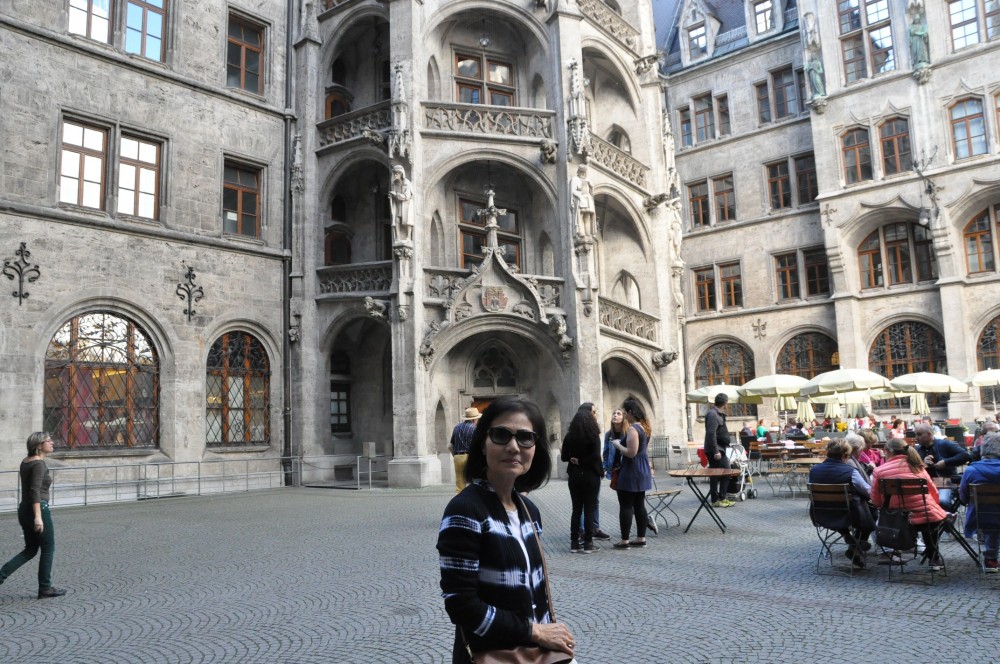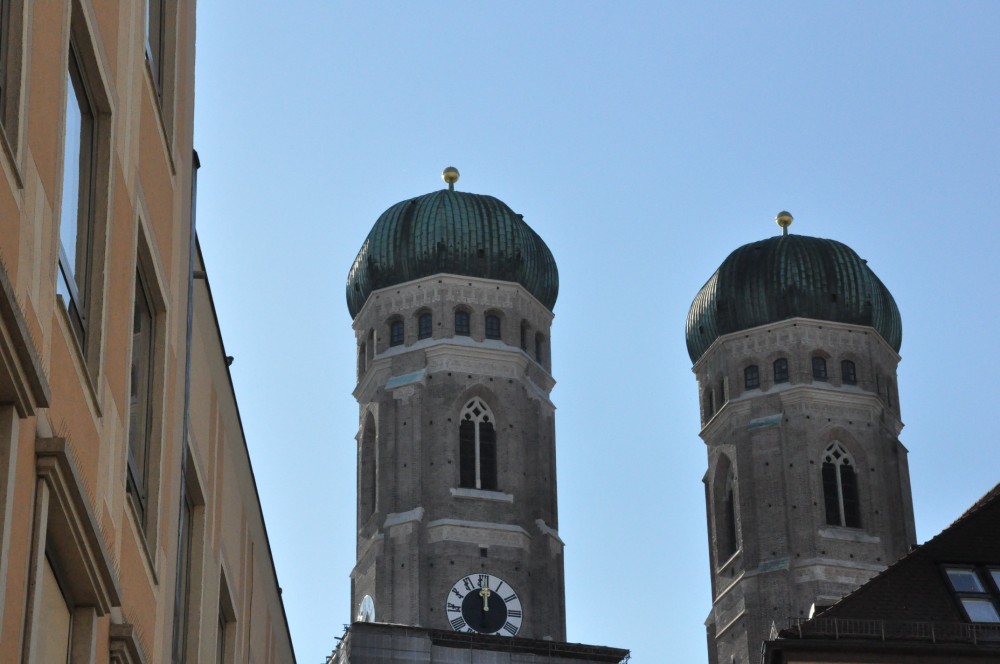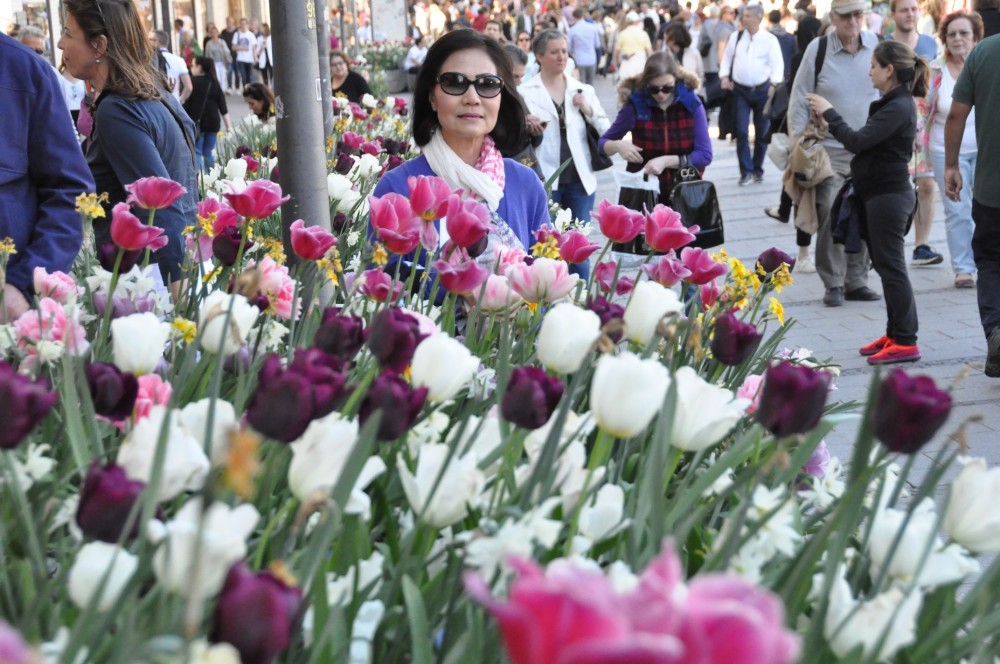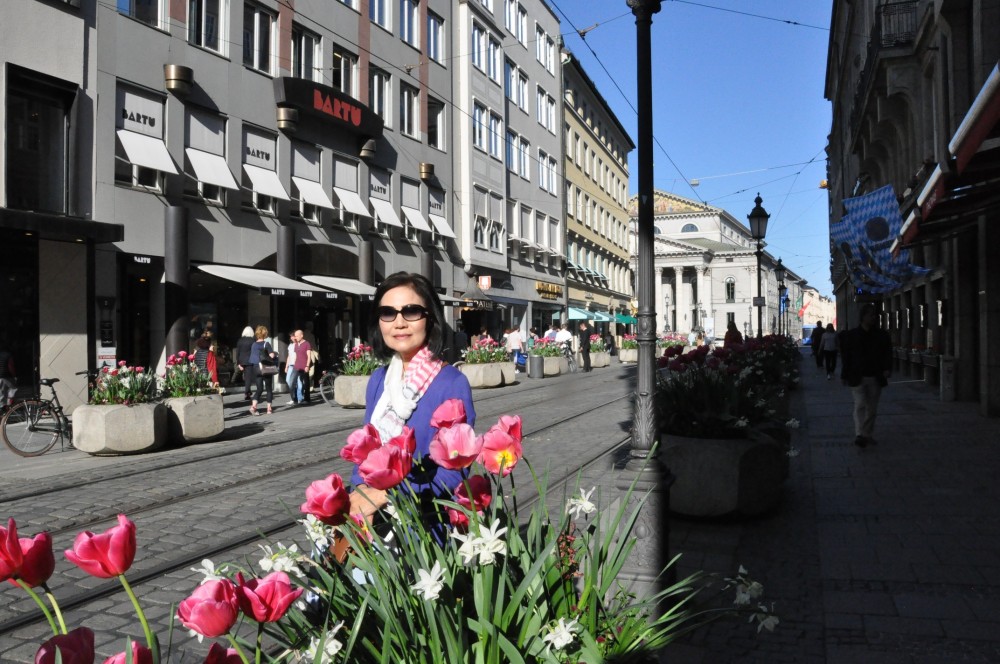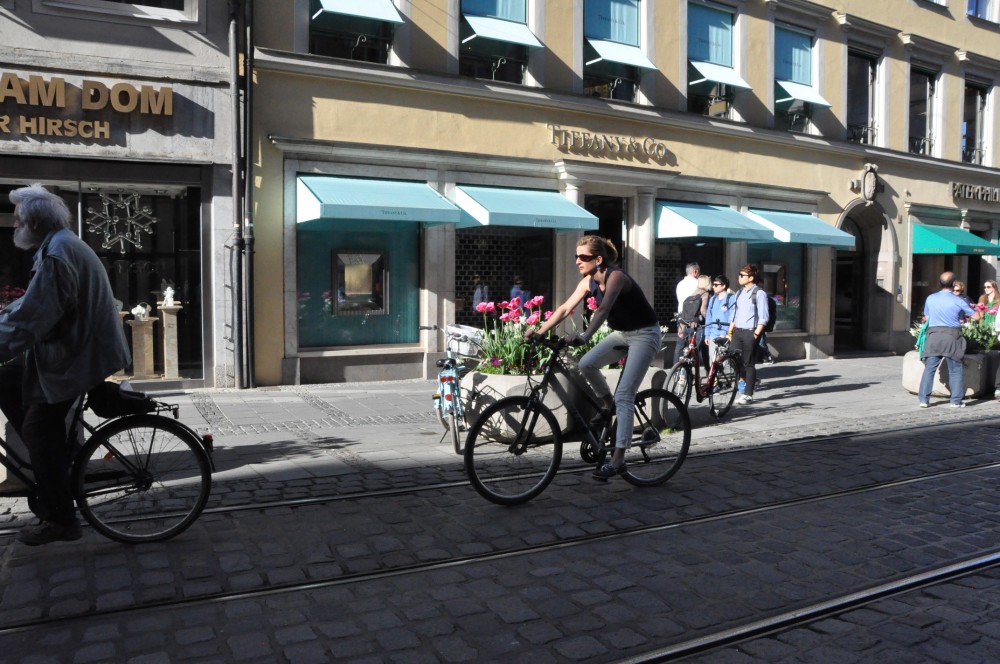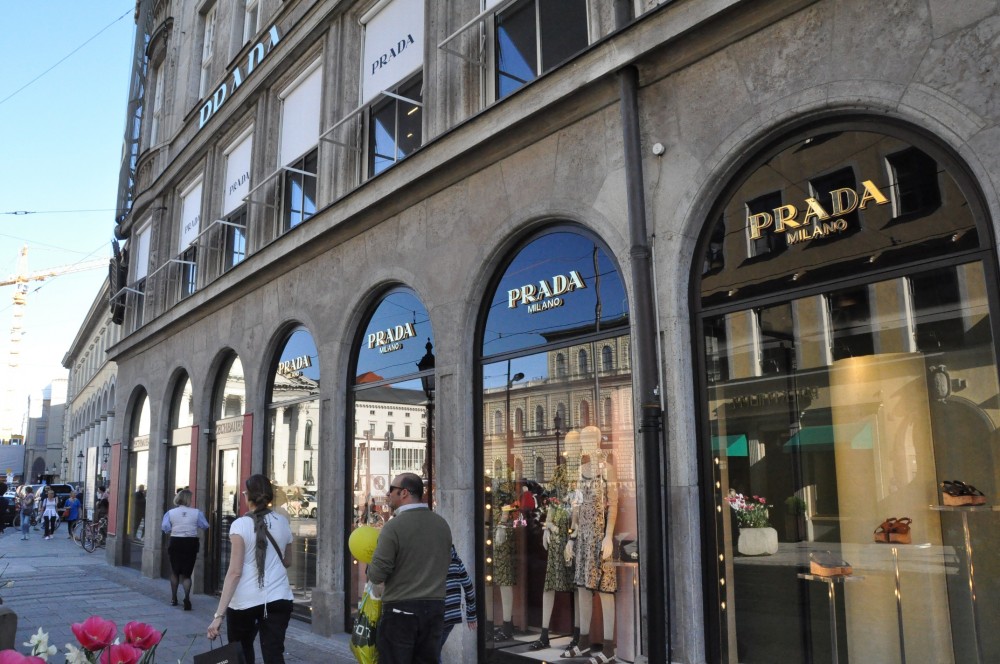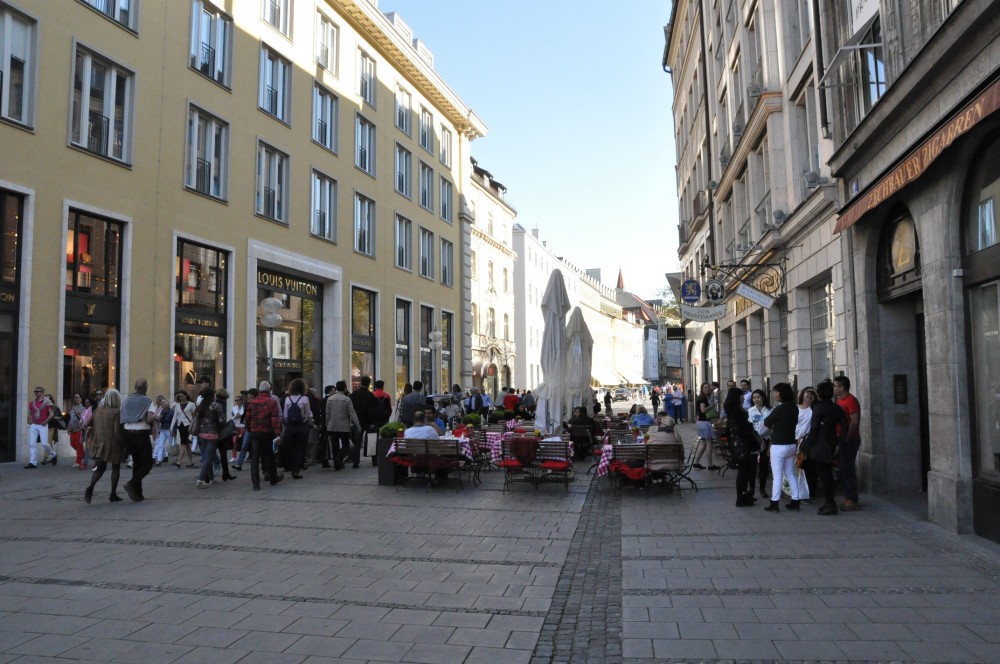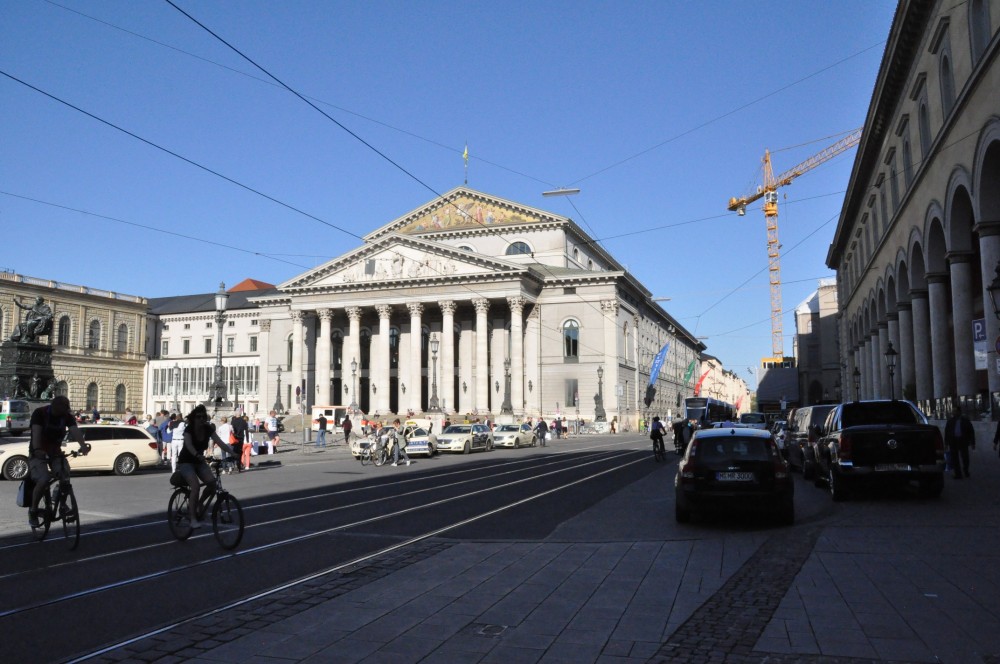 Everywhere we go, there are sidewalk restaurants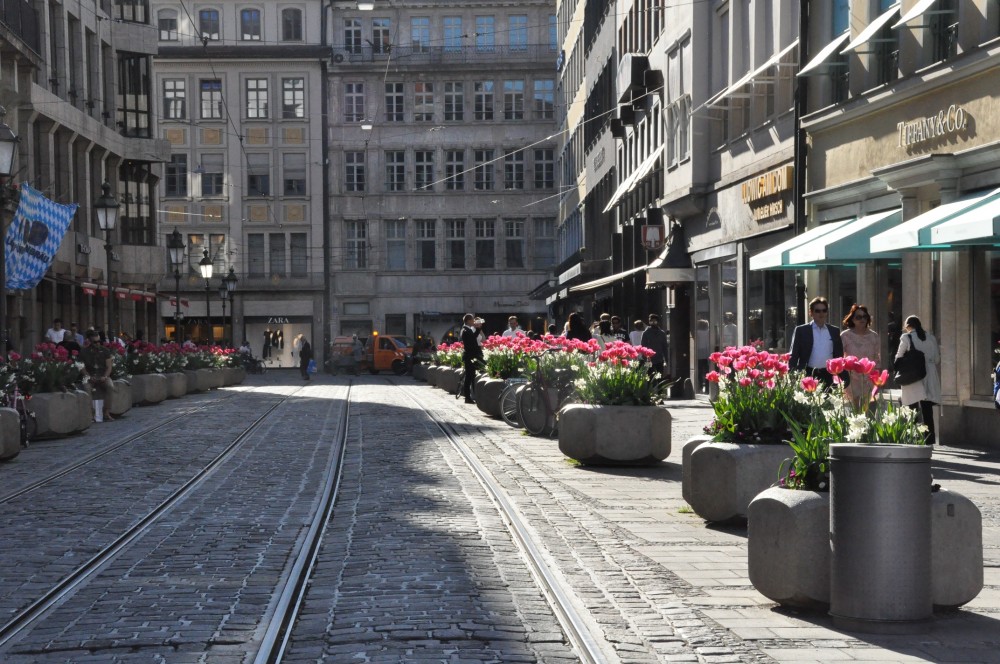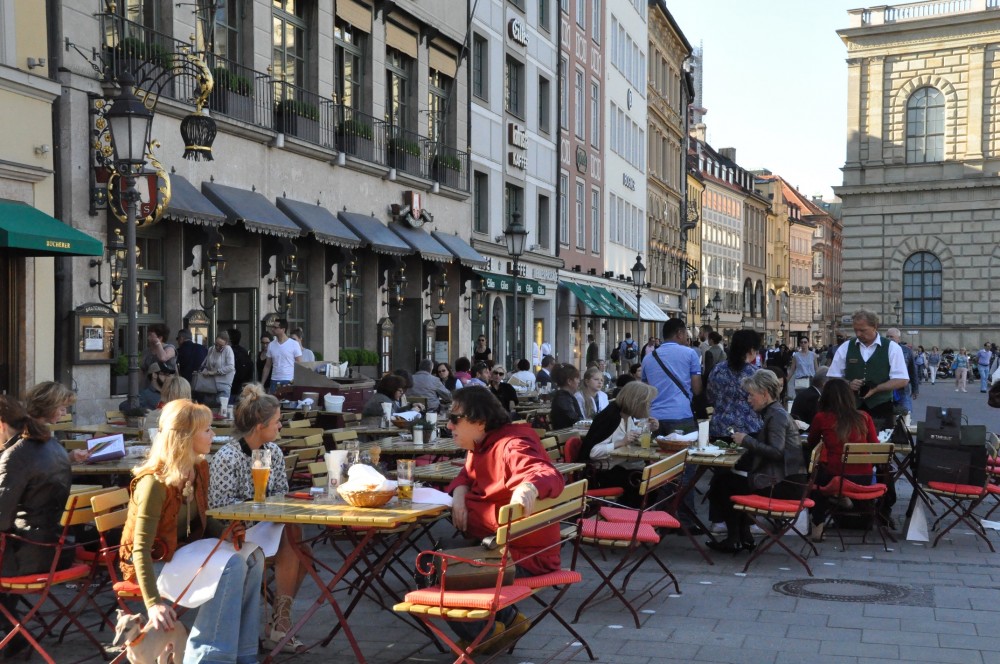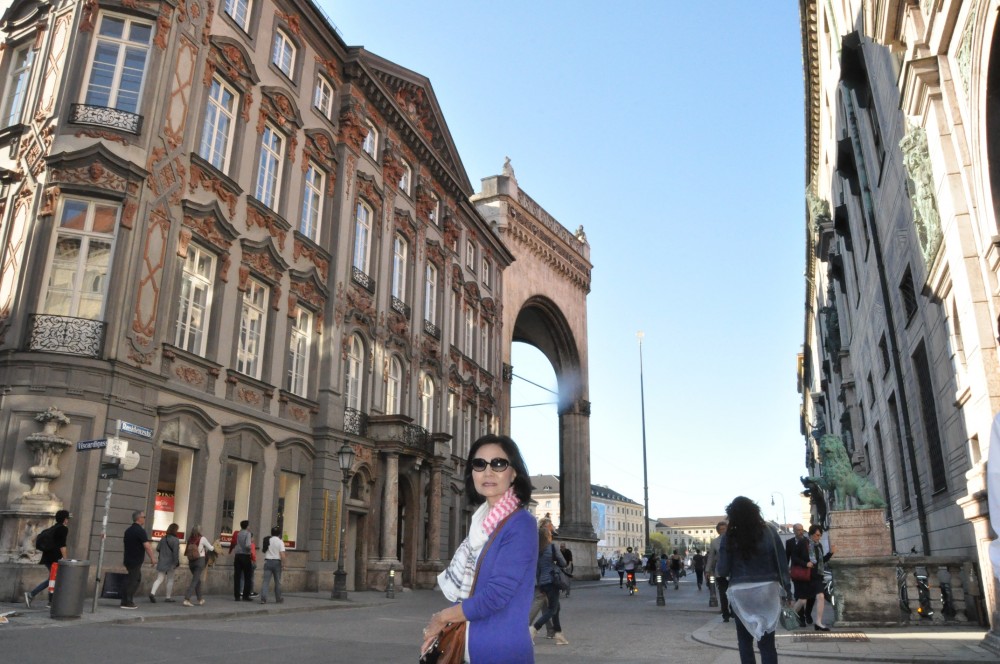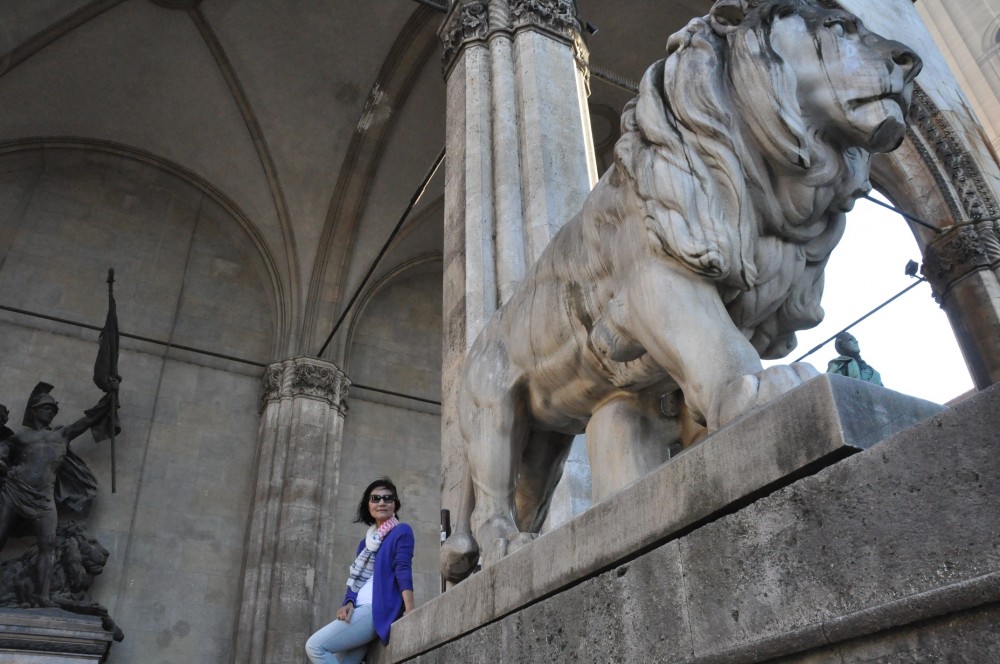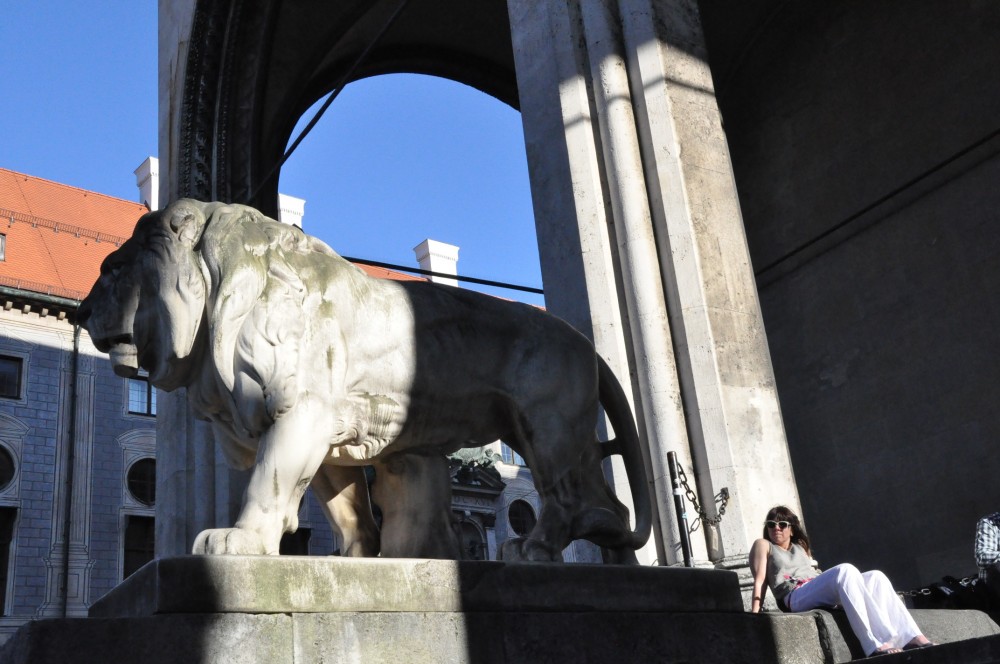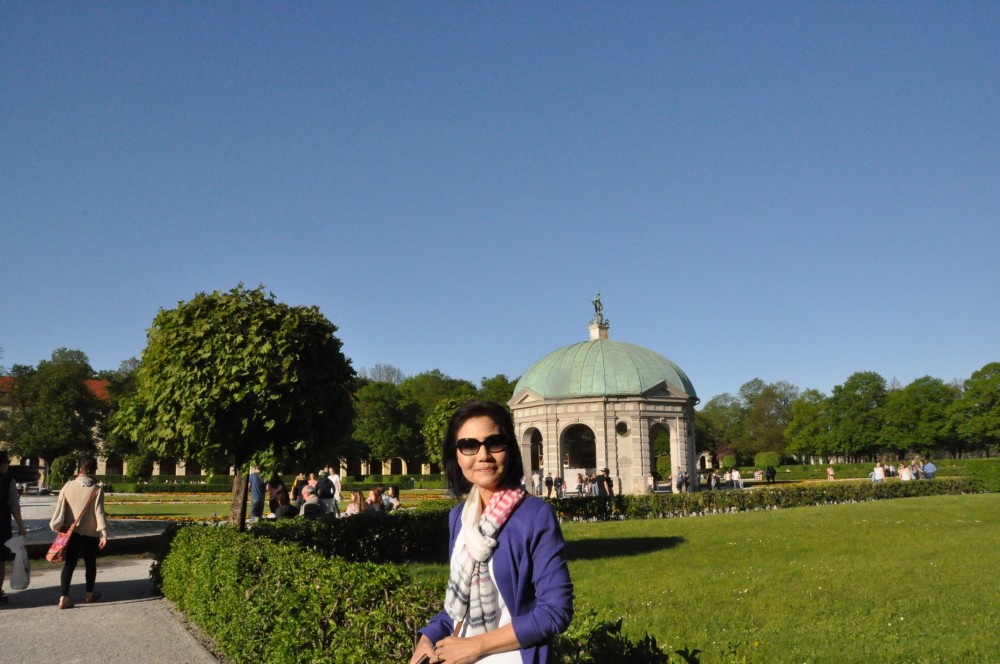 In the Court Garden (Hofgarten). The Goddess Diana Pavilion in the background