Friday, May 13, 2016, Giverny and Paris



Using our global rail pass, we take a 45-minute train ride to Vernon and from there, a 20-minute bus ride to a small village called Giverny, a place where the painter Claude Monet had a home and garden where he had created so many memorable impressionism paintings.

The village is quant, quiet, charming, and colorful. We wander its streets taking so many pictures before heading to the Monet Garden. Since we have been here before, we know the layout of the garden and more importantly, the location of the famous bridge over the lily pond. Flowers are blooming and the trees are budding with new leaves everywhere; and everything glistens under the warm sun. On that famous green bridge, the wisteria flowers drape over the bridge railing creating such an attracting site and tourists take full advantage of the picturesque scene. People linger on the bridge to take picture creating a minor traffic jam on the whole bridge. We escape the crowd to a quiet corner of the garden and just absorb the sight, the quiet murmur, and the fragrance.


​​

Arrive at a quaint village called Giverny
Giverny is where pianter Claude Monet used to work and live
This is a beautiful place
Everything is so pretty
​
We access the second garden through a tunnel under the street
A coffee shop outside the garden
It must be the soil, the weather, and man's hard work combined to make such a beautiful place
Ordering food at Pedra Alta. Look at the menu
Inside Monet Garden. This part of the garden is near the work shop. The second part has a pond and is on the other side of the street
Lee and I and a friend share a sumptuous meal of lobsters, shrimps, crabs, squids, scallops, mussels, and clams.
Enjoying our last day in Paris
Heading back to Paris late afternoon, we meet a friend for dinner at a Portuguese restaurant called Pedra Alta on Rue Mabeuff, and have a great seafood dinner of mussels, squids, shrimps, and lobster; matched with a Portuguese white wine.

Today is our last full day on this trip. It has been a great, smooth, and very memorable trip as we enjoy being in new places. Everywhere we go, we meet friendly and helpful people. Europe is full of wonderful sites, magnificent architecture, and fantastic cuisine. Prague and Vienna really stand out on this trip but we love just about every place and no doubt, we will return to Europe soon.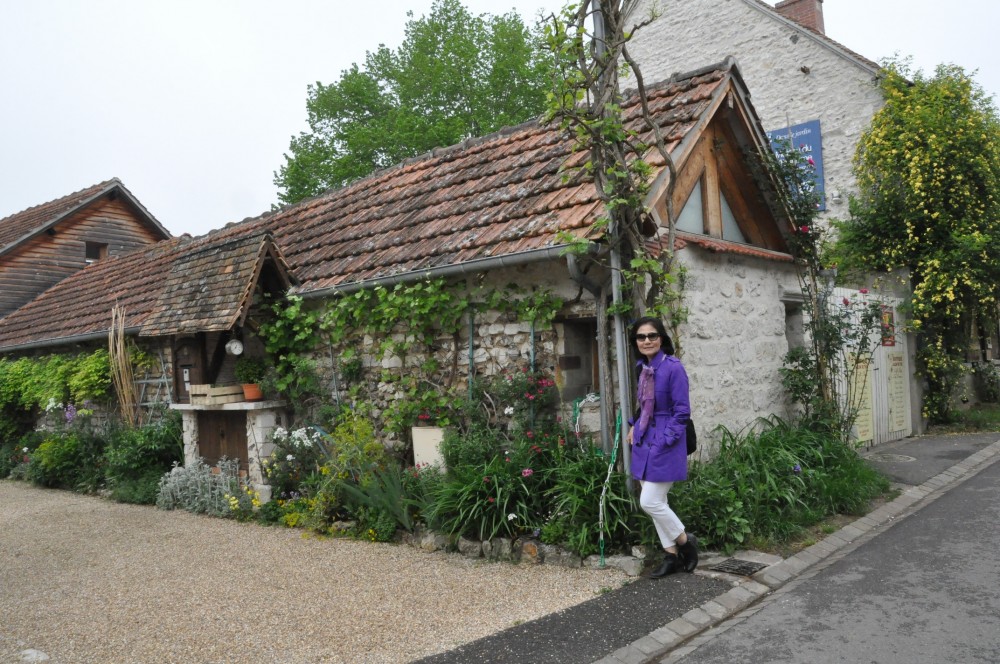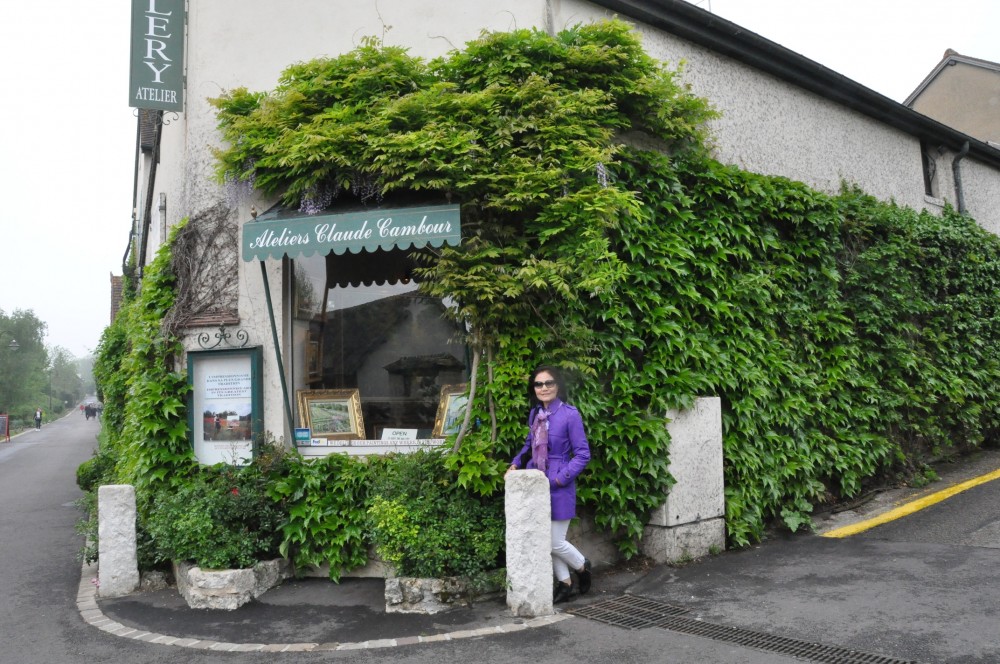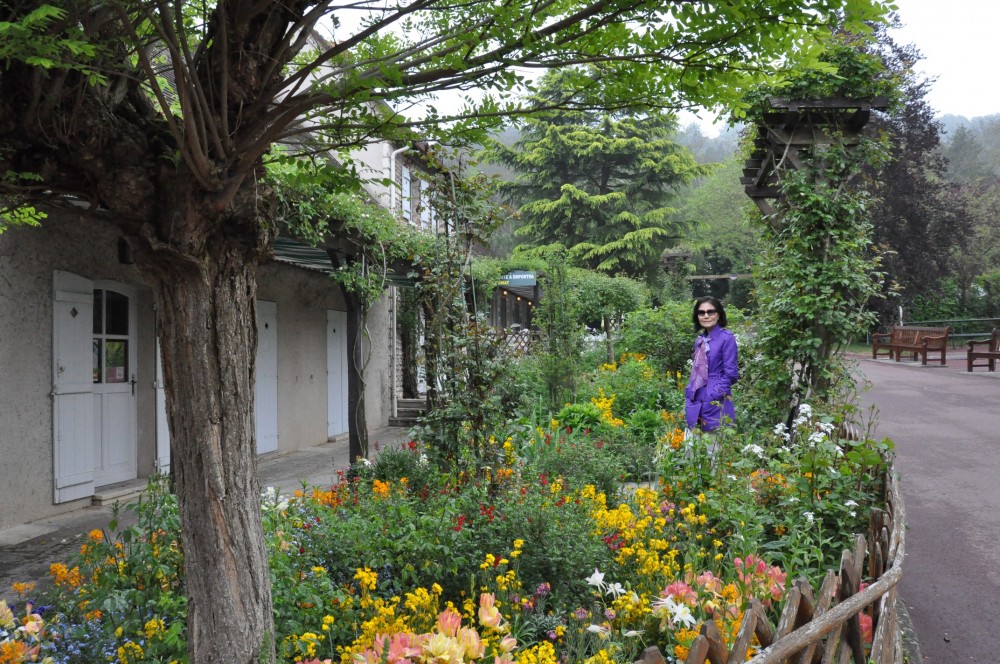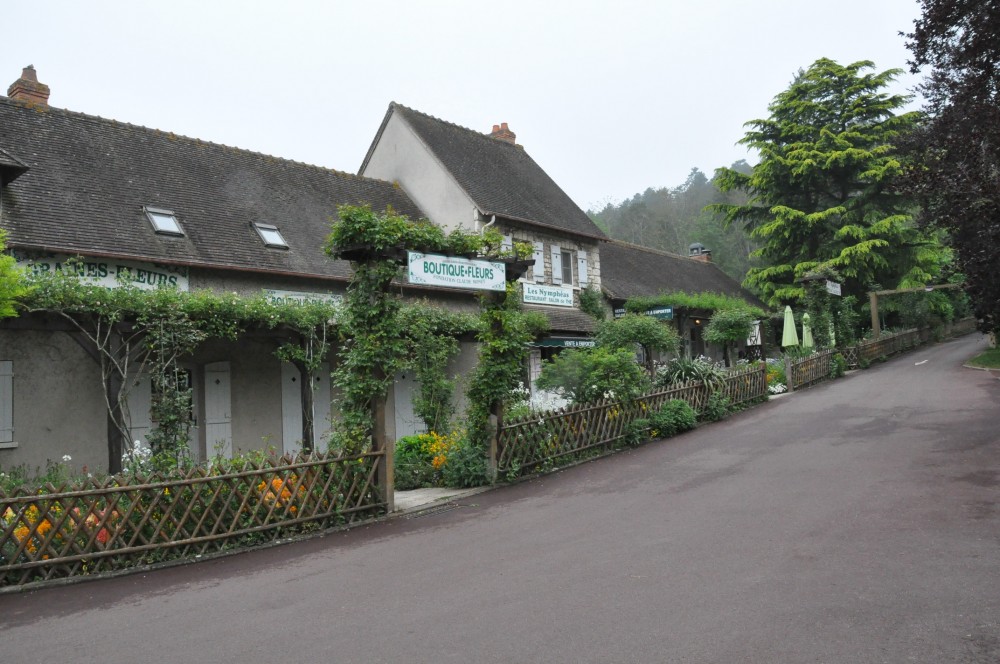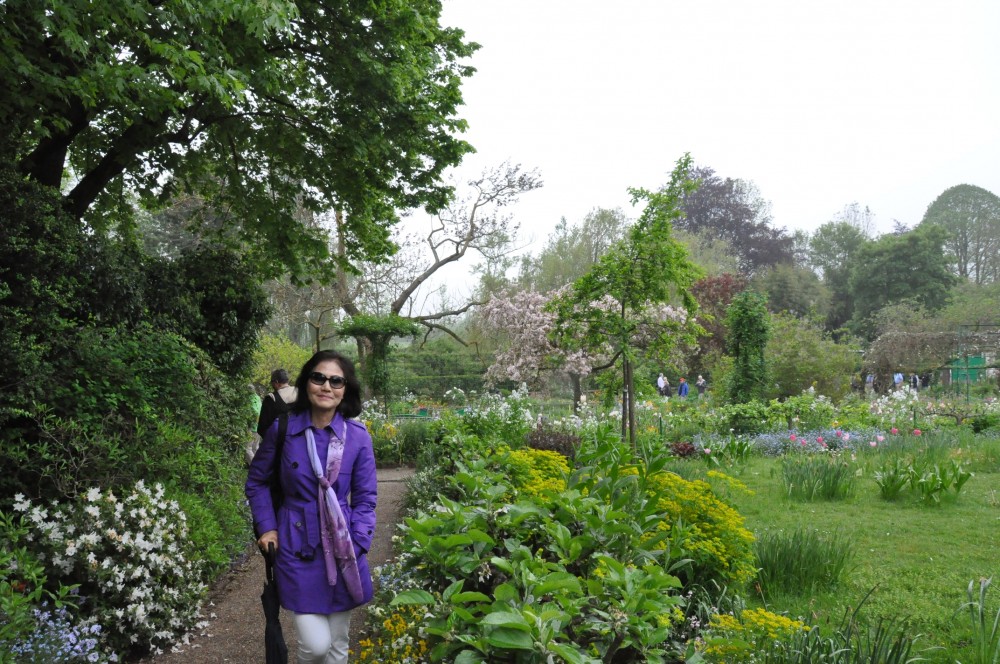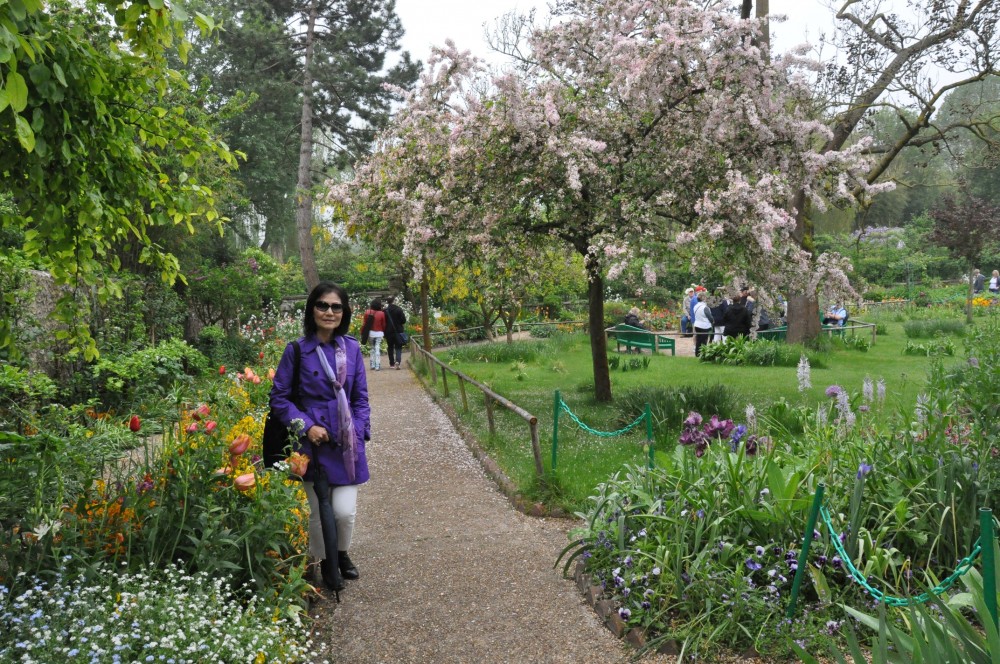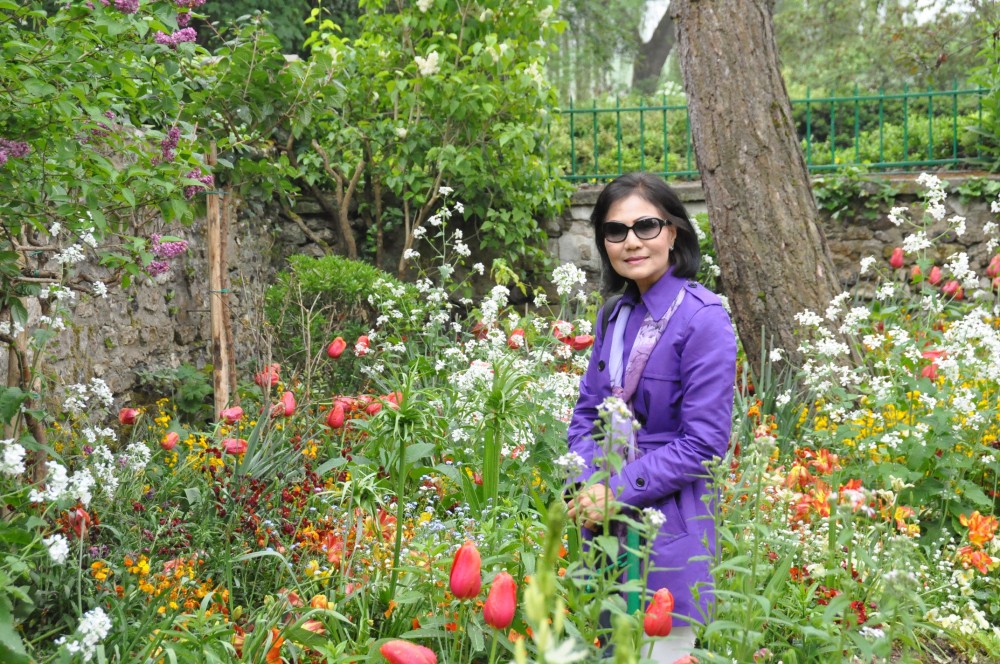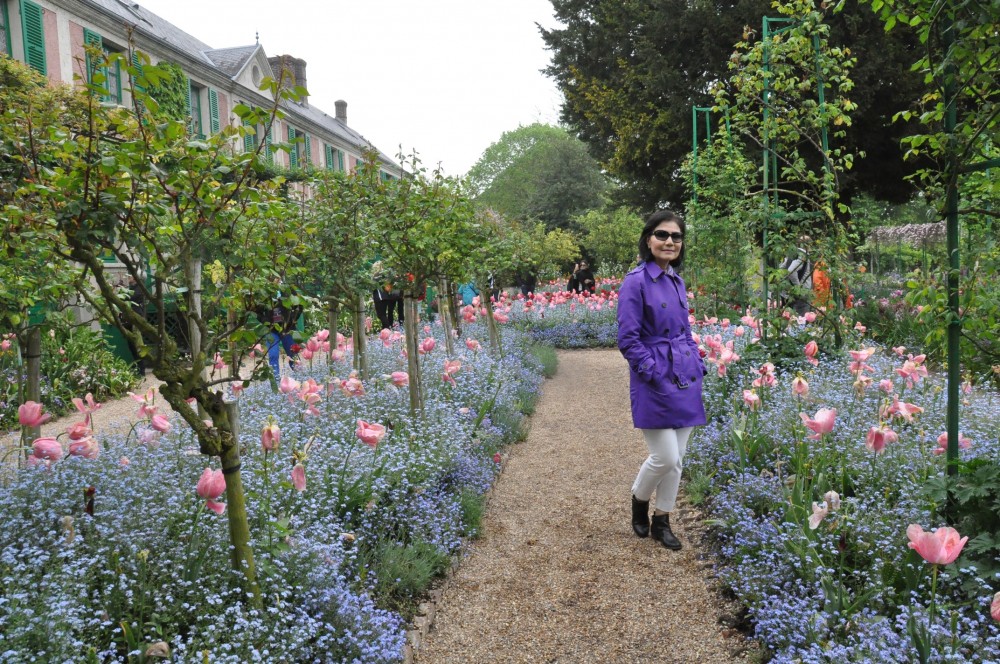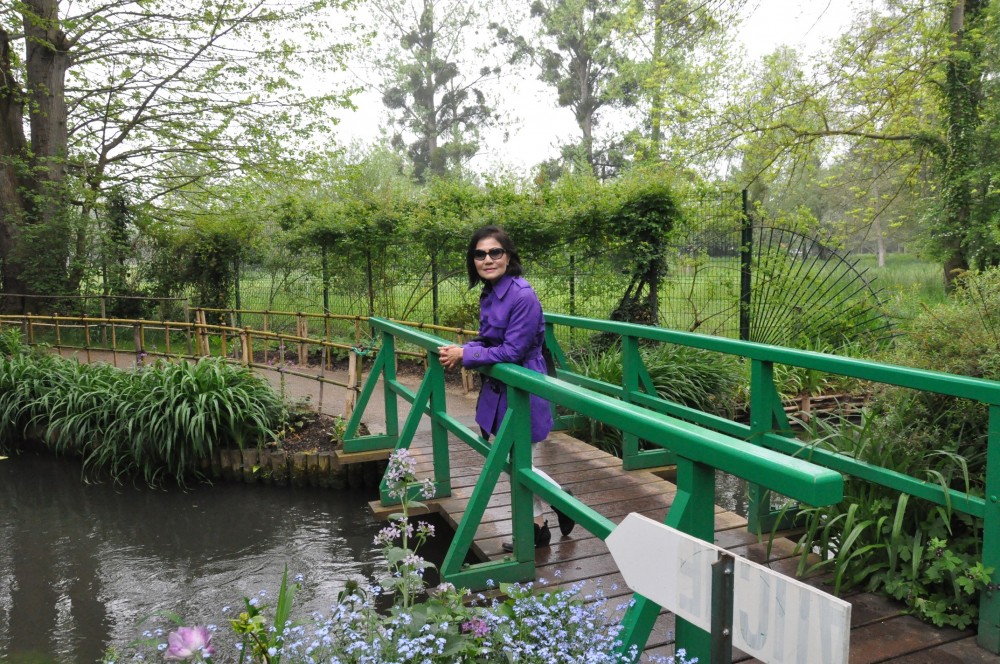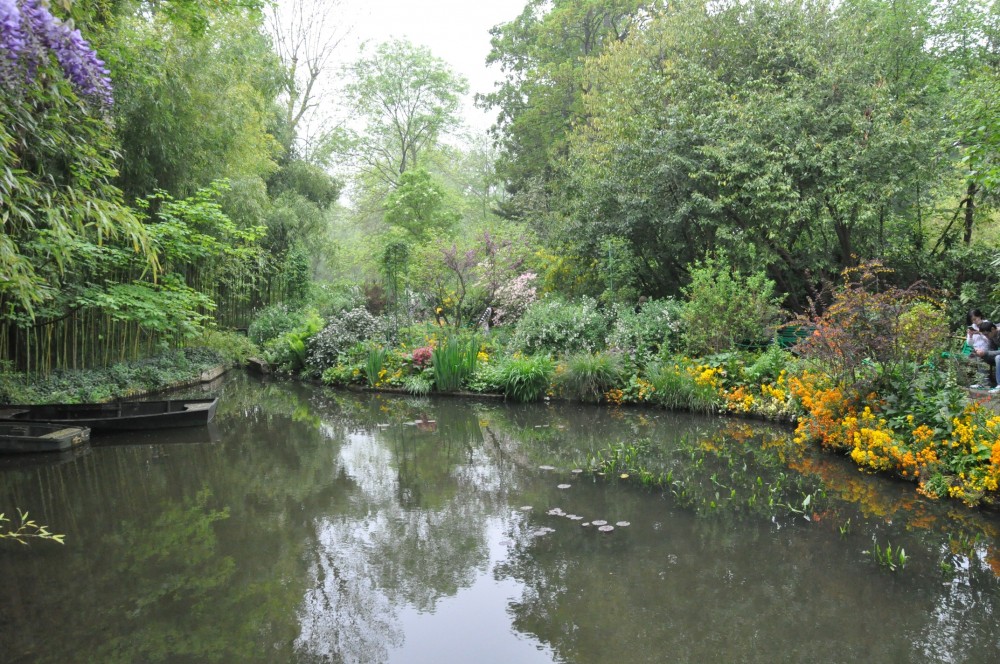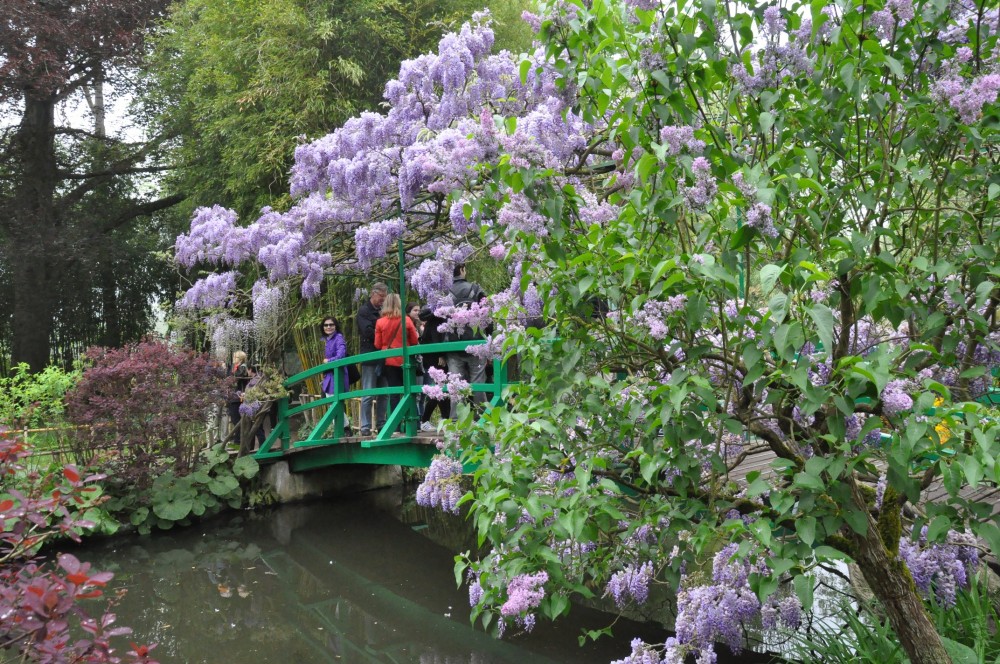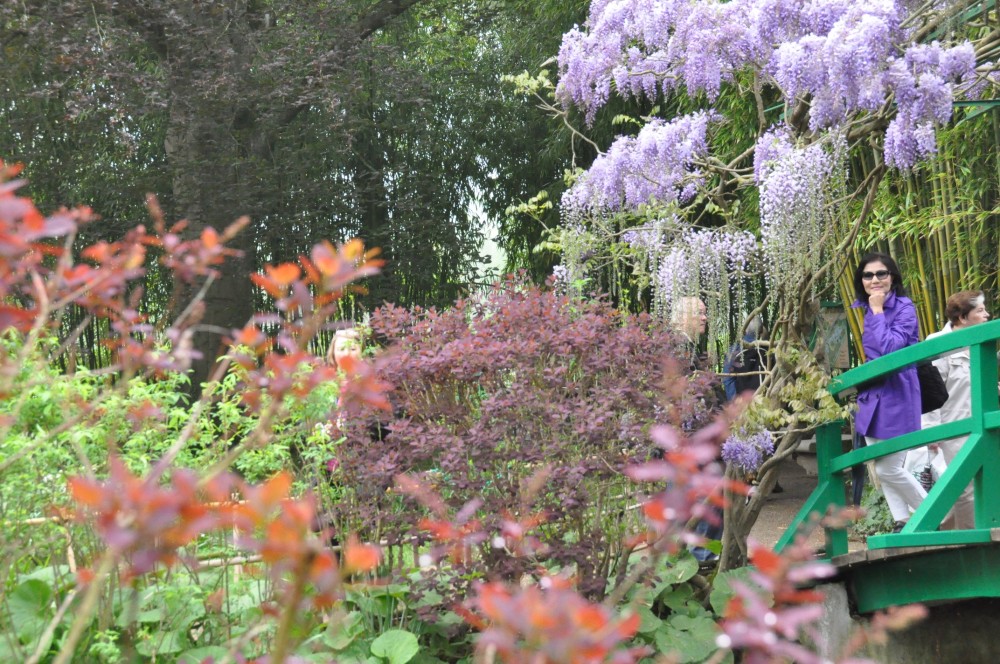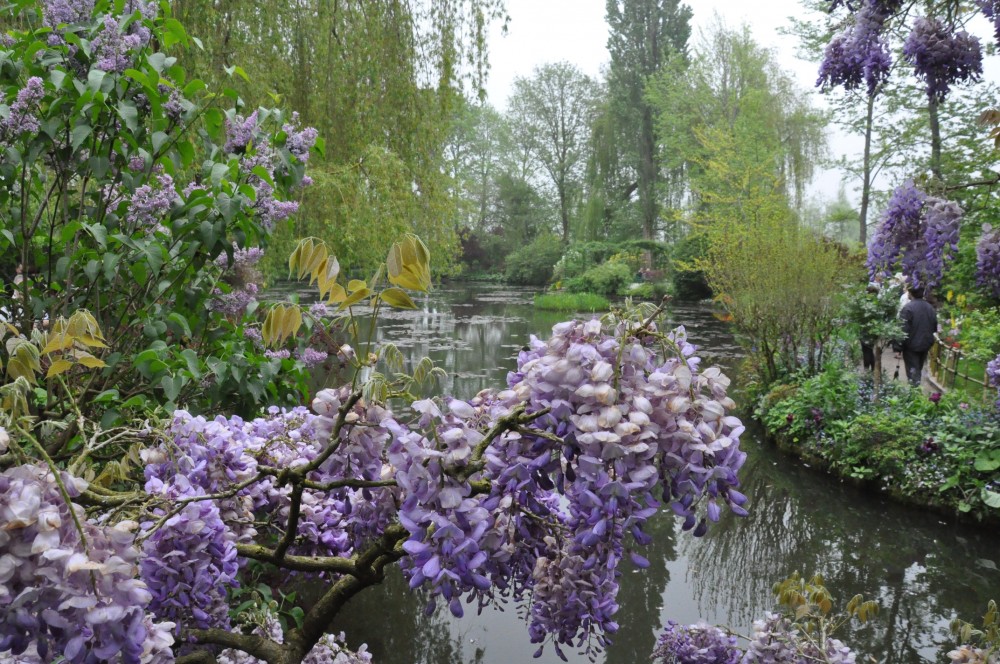 A couple of more pictures of Monet Garden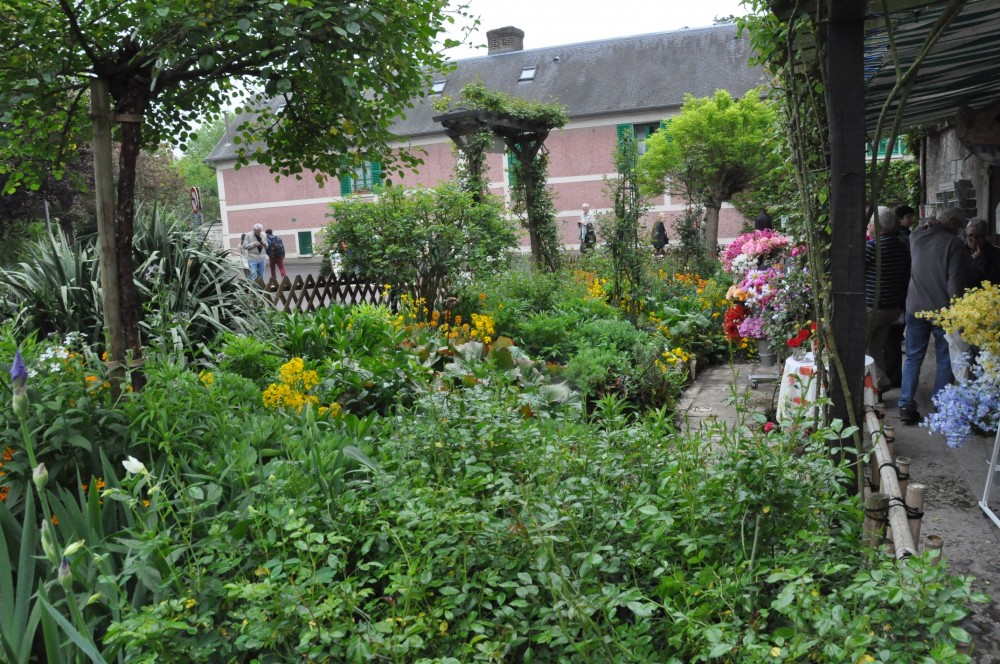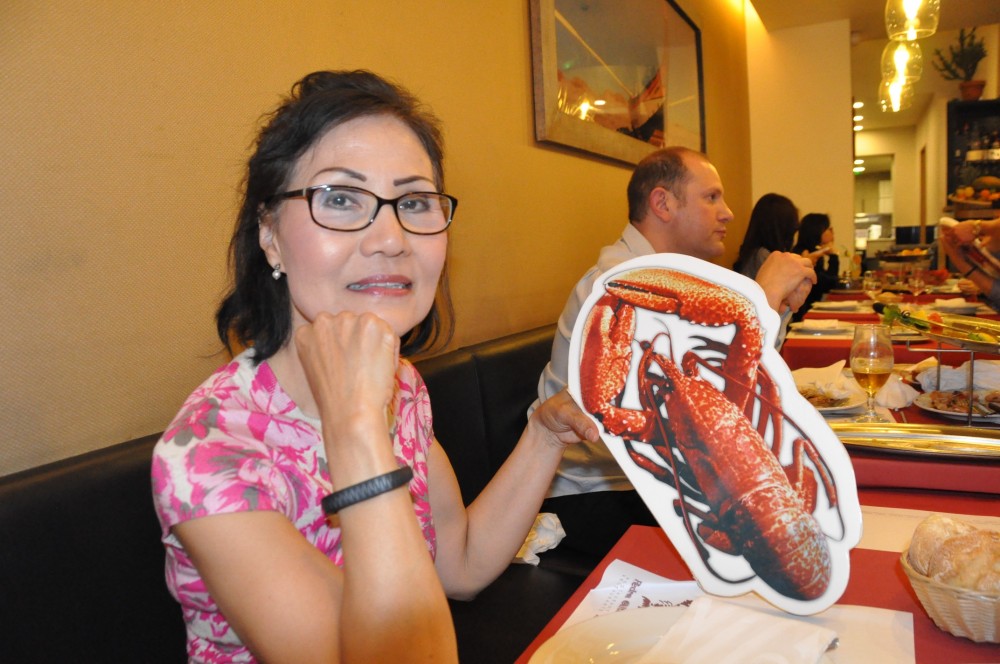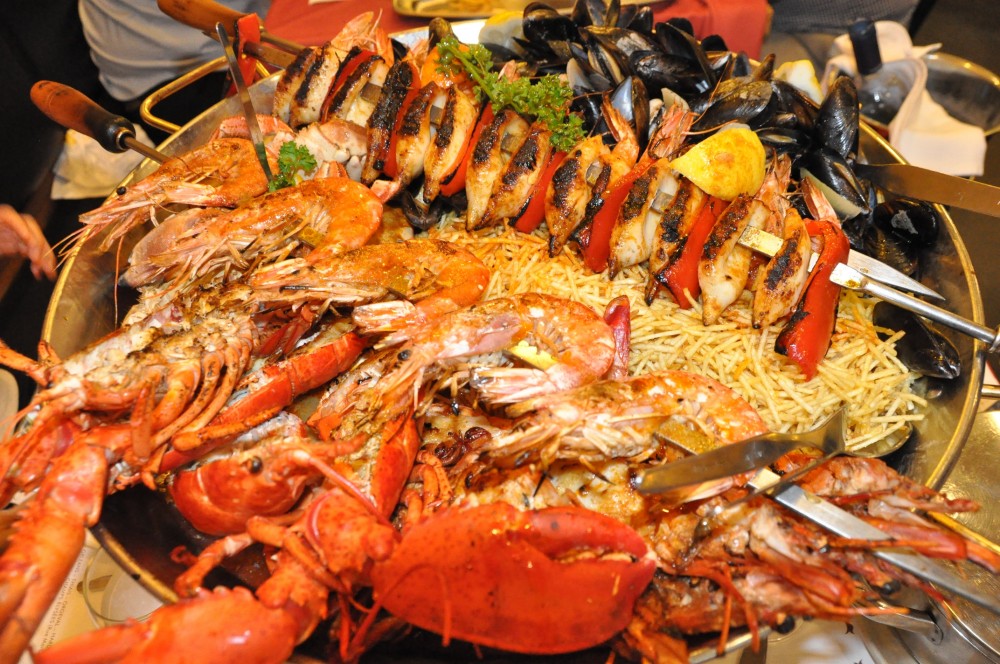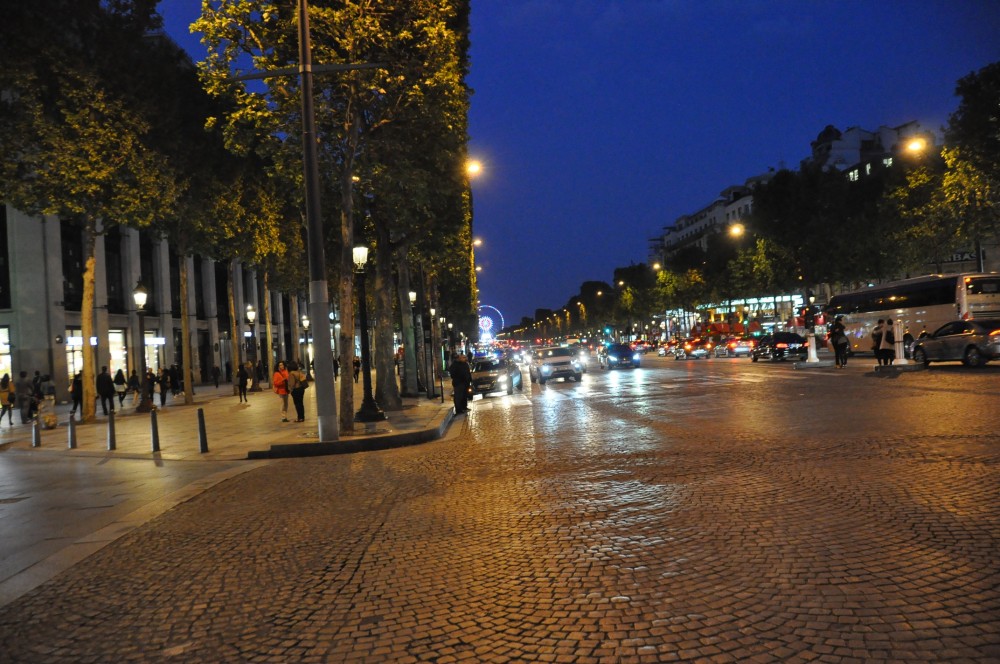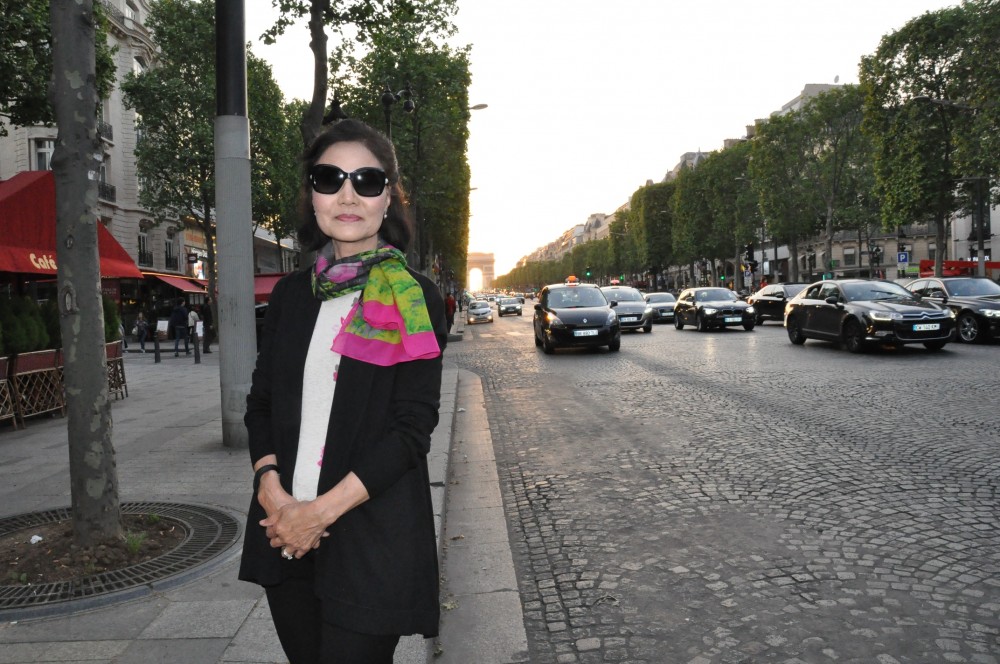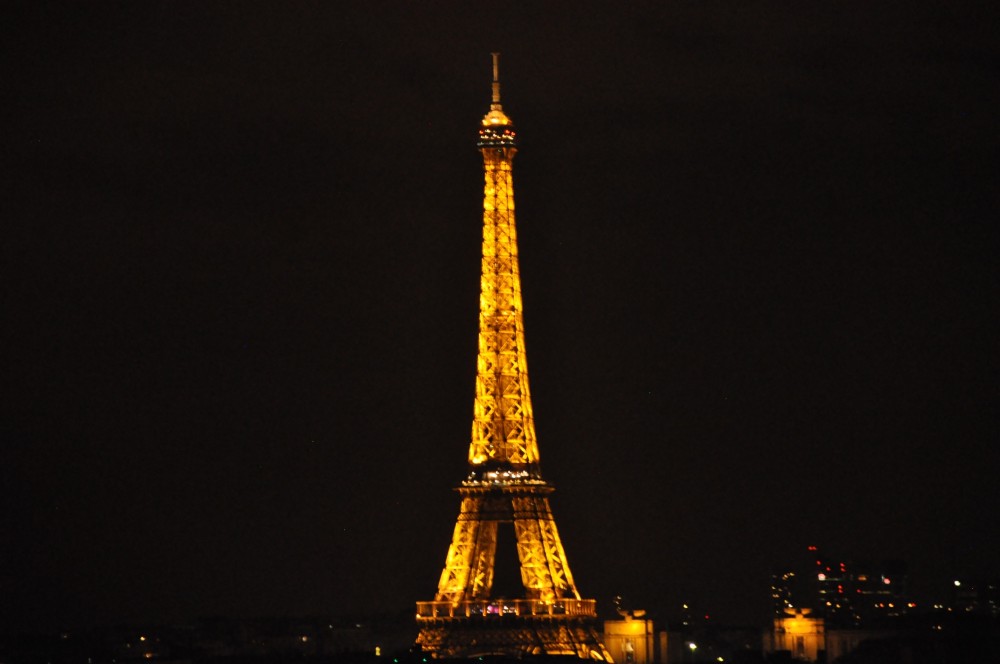 Our last night in Paris and Europe. View from our hotel room