Wednesday, April 27, 2016



We leave Dallas around 4:00 PM on an American Airlines plane that takes us to London then after a short layover, we board a British Airways plane to continue our trip to Brussels, Belgium.



Thursday, April 28, 2016. Brussels, Belgium



Arriving at Bruxelles-National Airport around 11:00 AM, we gather our luggage, go through the custom, and head for the main exit. A terrorist attack occurred here about a month ago and security is very tight. Soldiers with riffles are stationed throughout the main airport entrance and people who come to pick up their families or friends have to wait outside the main entrance.

Exiting the doors, we are so glad to see our friend, Hoa Nguyen, who had come to pick us up. We exchange warm greetings and hugs then proceed to his car. Hoa's wife named Ha is Lee's high school friend, and the Nguyens, a lovely couple, are long-time residents of Belgium. Hoa drives us to their house south of Brussels.



​​

Our friends' home in Brussels
Their beautiful zen-like backyard
Home in a quiet neighborhood
Our stress is gone when we get here
In Namur, Belgium. With our friends Hoa Nguyen and Ha Tran
As we head to Wavre, we go through a very scenic area with tall trees on both sides of the highway. It drizzles on and off and the sun appears occasionally. About 30 minutes later, we arrive at the Nguyen's residence, a beautiful home nestled in lush landscape in a quiet neighborhood.

Ha and Hoa show us around their large and neat two-story home. The home is airy and modern. It has a large kitchen with modern appliances, and comfortable living, dining and bedrooms. Outside, the front and backyard are beautiful with different colorful plants, large rocks, and ground covers.

After a short rest, we proceed to see the city.

Namur about 30 miles south of Brussels is a charming and very pedestrian-friendly town. It is on the Meuse River and contains a huge citadel, beautiful old buildings, magnificent churches, narrow shopping streets, and little squares with cafes and restaurants. We drive up to the Citadel and have great views of the city and the river below.

Our vacation has started off very nicely.



View of Namur from the Citadel
From Namur, we drive south to Dinant on the Meuse River. We stop to buy strawberries from a roadside stand as this is the beginning of strawberry season. €6 per a box of big, red and juicy strawberries.

Dinant is an even smaller and charmer town than Namur. An old citadel and onion-domed church anchor the town and attract a lot of visitors. This is also the birthplace of Adolphe Sax, the inventor of the saxophone. We walk across the Charles de Gaulle Bridge and take pictures of statues of the instrument on both sides of the bridge. We also visit Sax's birthplace, and stop at Café Leffe on the river for hot chocolate, cappuccino and beer.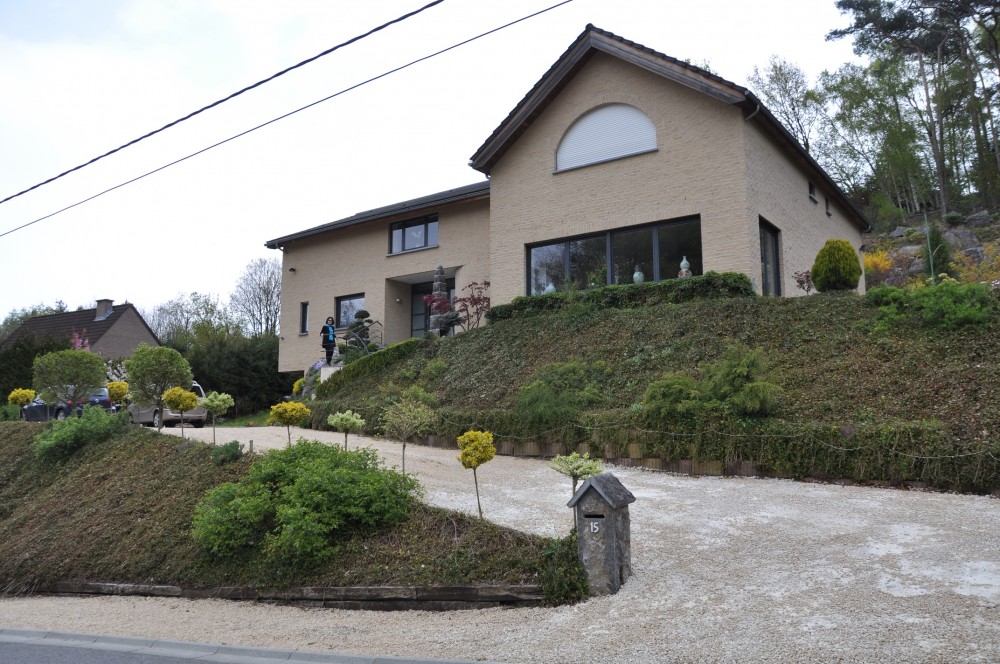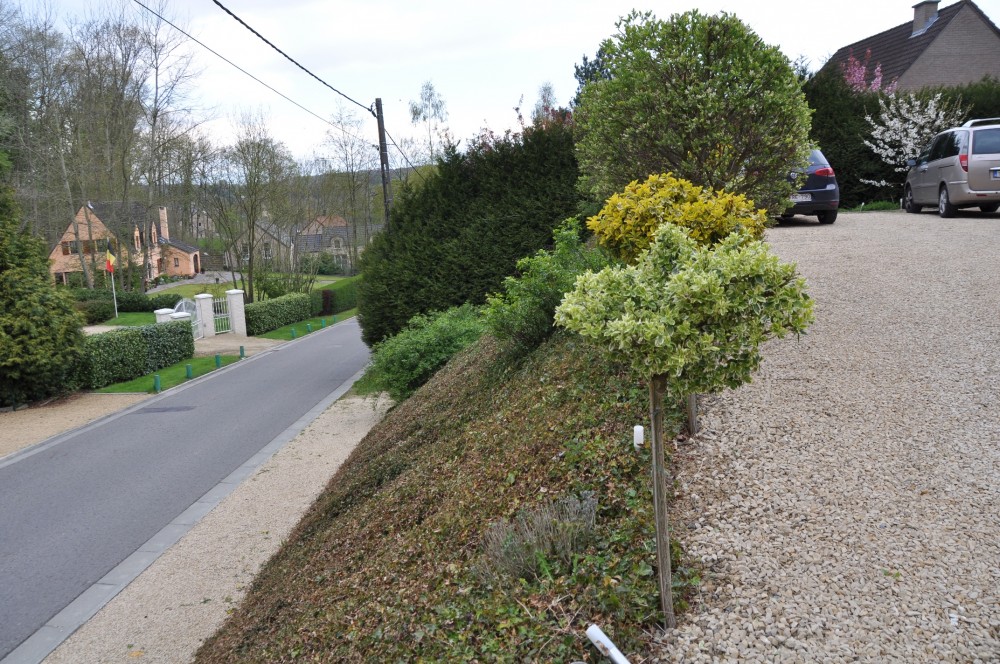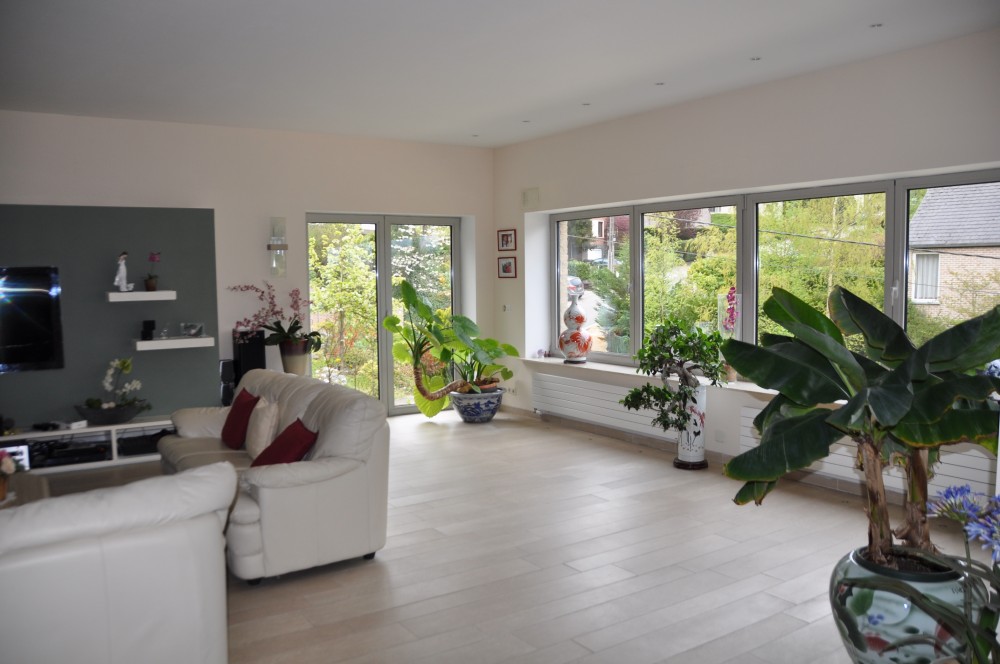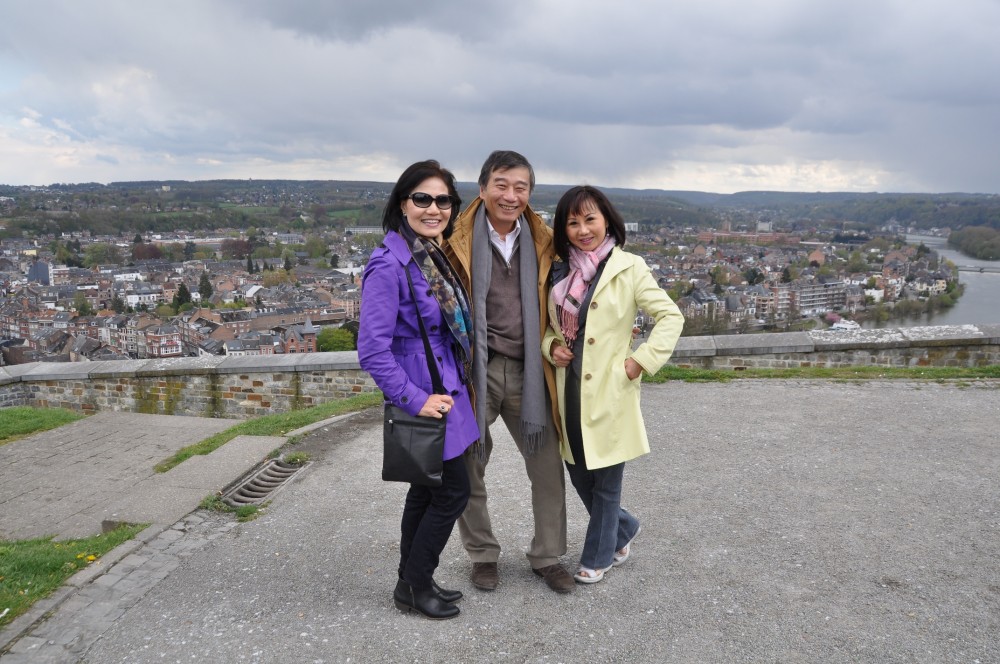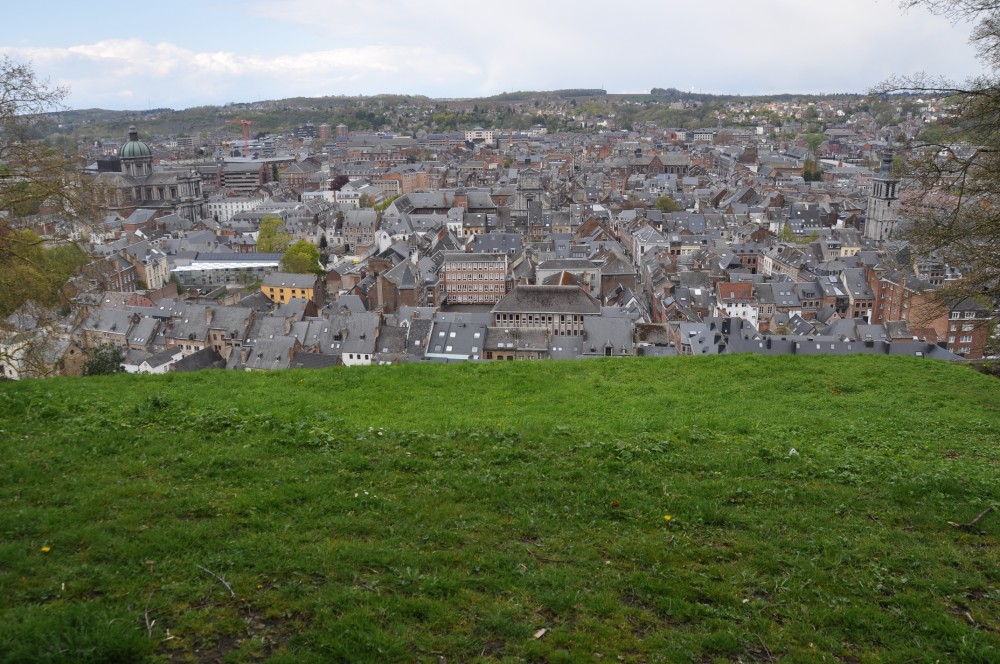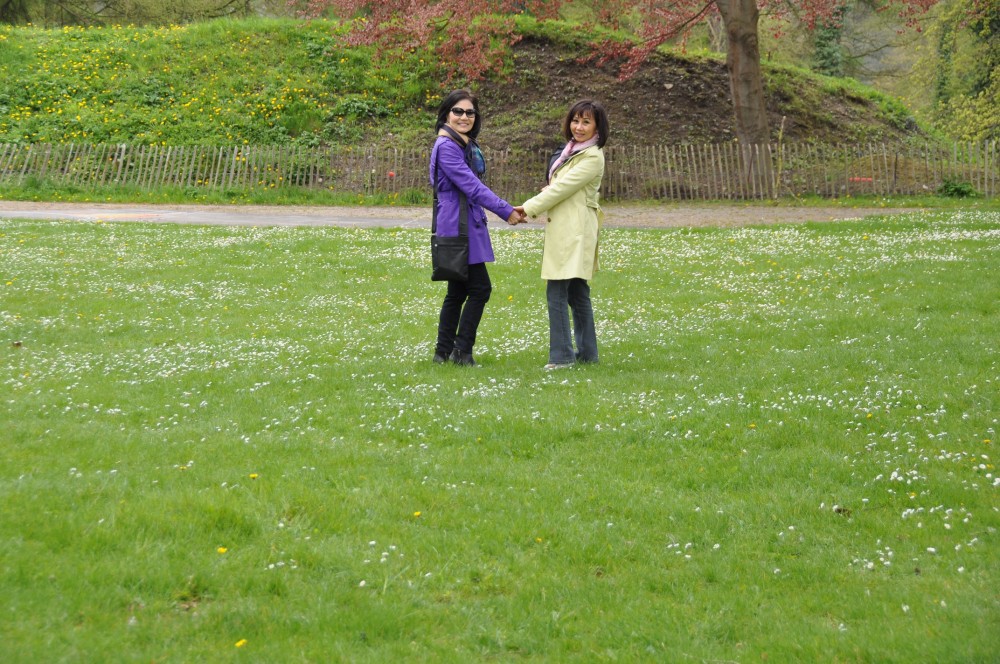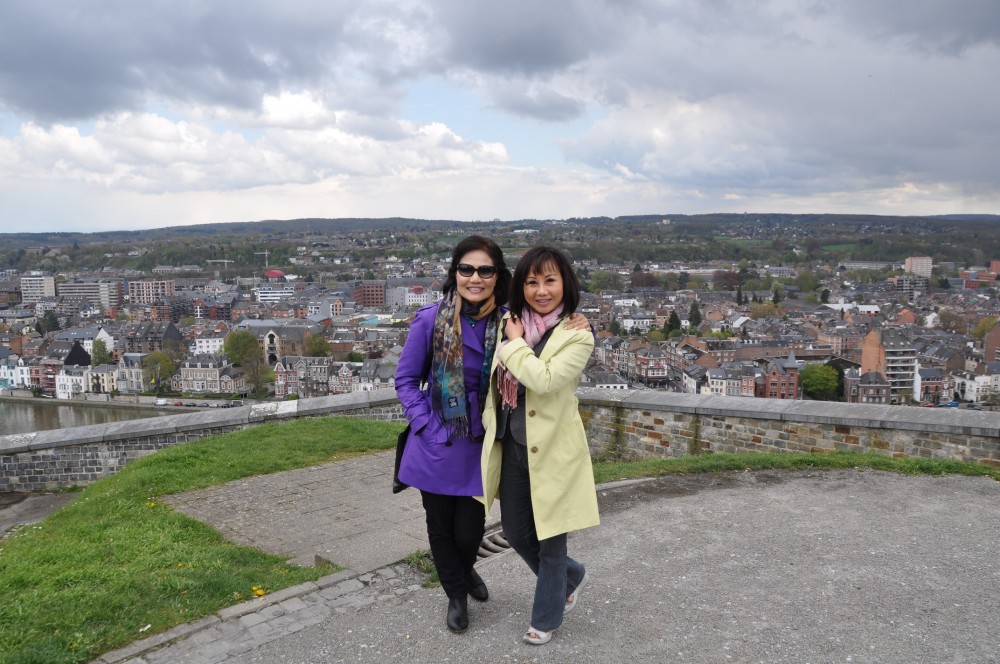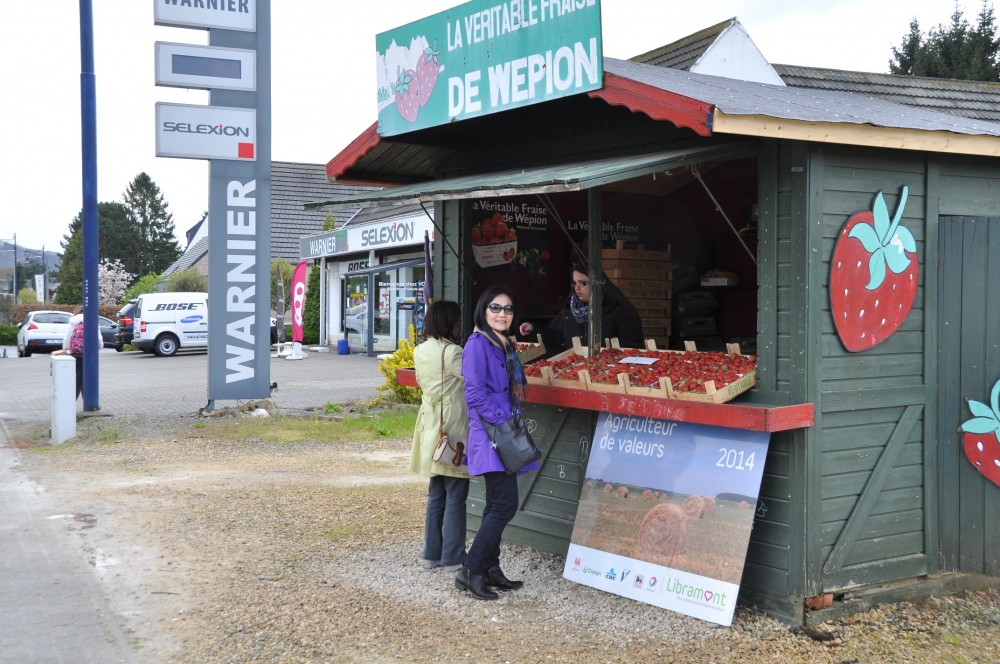 On way to Dinant, we stop for fresh strawberries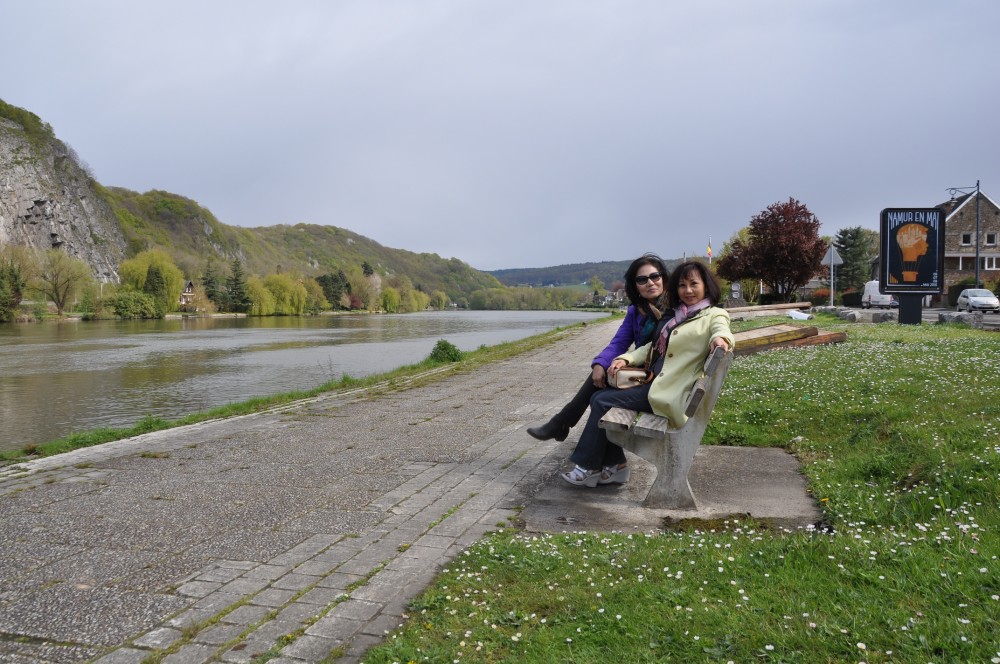 The Meuse River in Belgium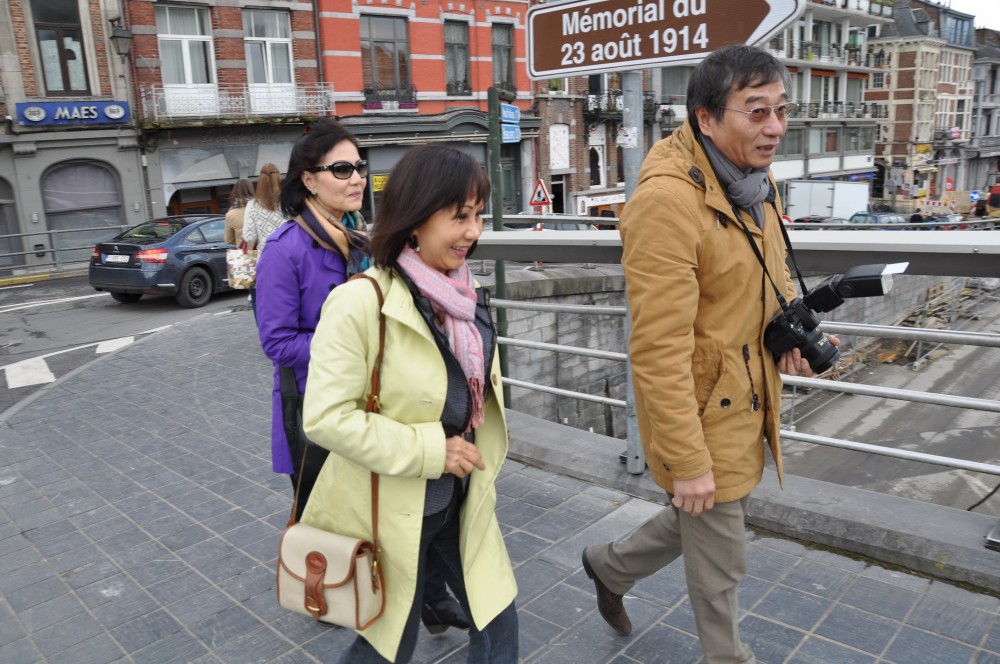 Saxophone sculptures on Charles de Gaulle Bridge
Lee, Ha, and Hoa walking to Charles de Gaulle Bridge
Hoa, Lee, Ha, Oanh and Nhan in Waterloo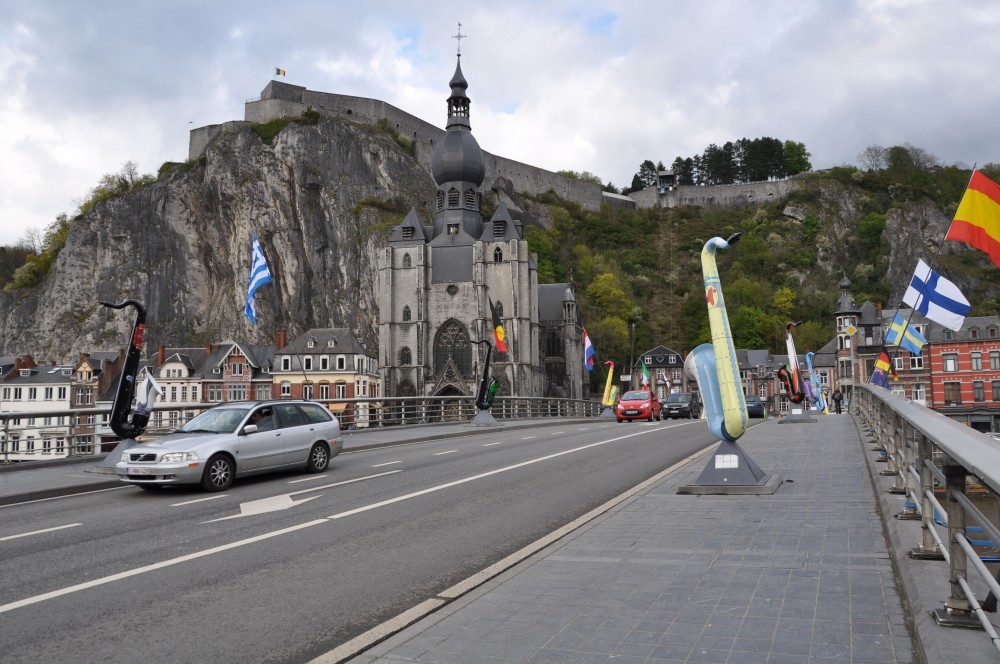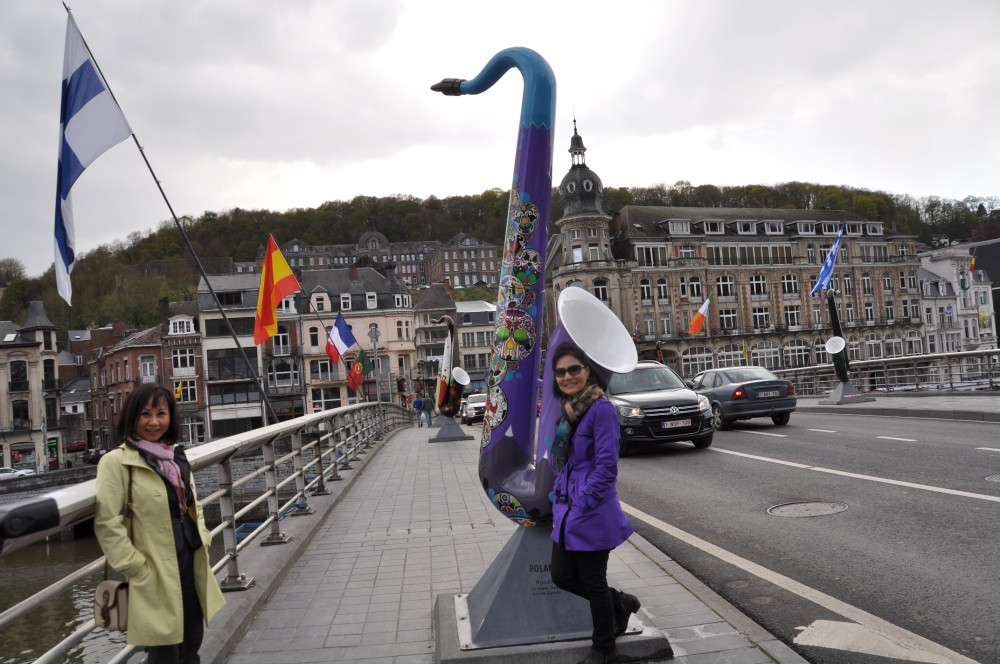 Saxophone sculptures are gifts from various nations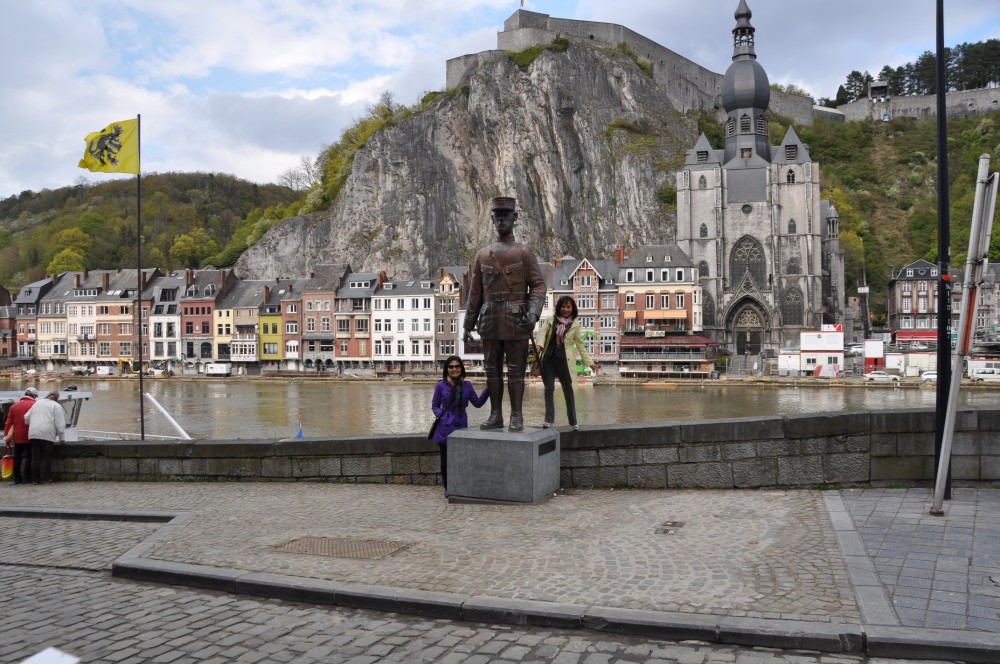 Charles de Gaulle Statue near Charles de Gaulle Bridge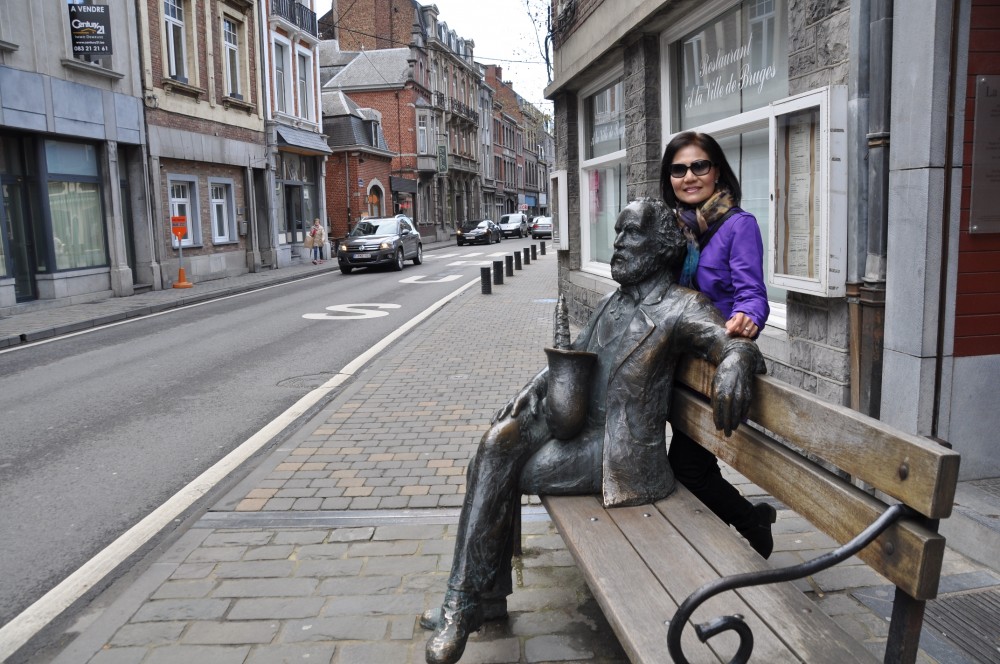 Adolphe Sax Statue near his former home
At around 7 PM we head back toward Brussels where we stop and visit the Nguyens' friends, Nhan and Oanh. They have a beautiful home in Waterloo with a backyard full of magnificent bonsais.

After a quick visit, we make a very short trip to Waterloo battle site. This was where the unbeatable French army commanded by Napoleon Bonaparte was defeated by the Prussian army in 1815. The loss ended the Napoleon's rule as Emperor of France.

It is about 8:30 PM, when we sit down at the L 'Opera Restaurant for dinner. We order steak, veal, spaghetti, wine and desserts, and the foods are amazing.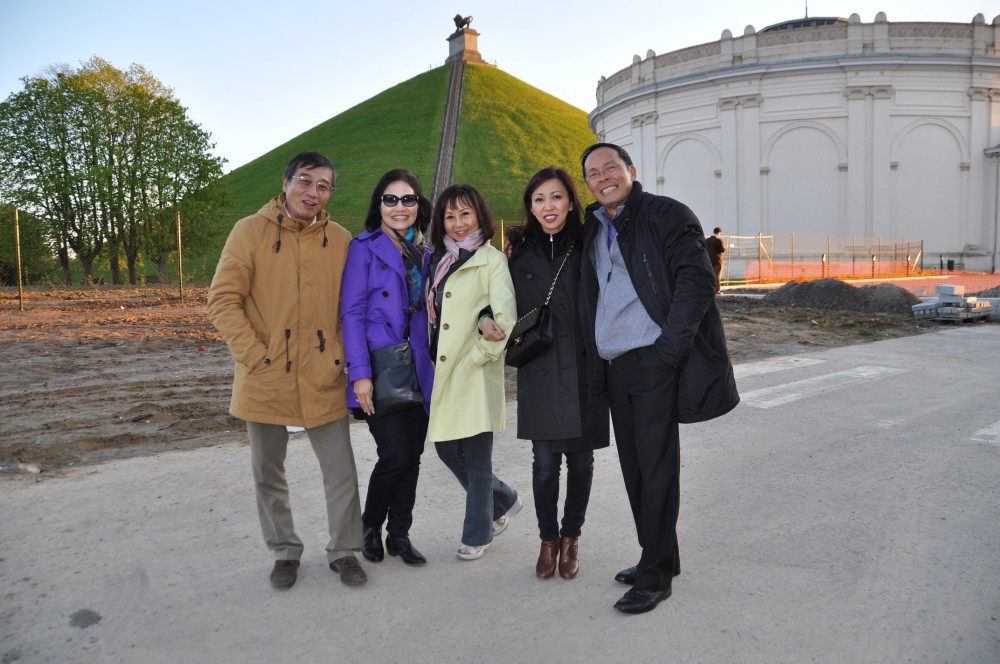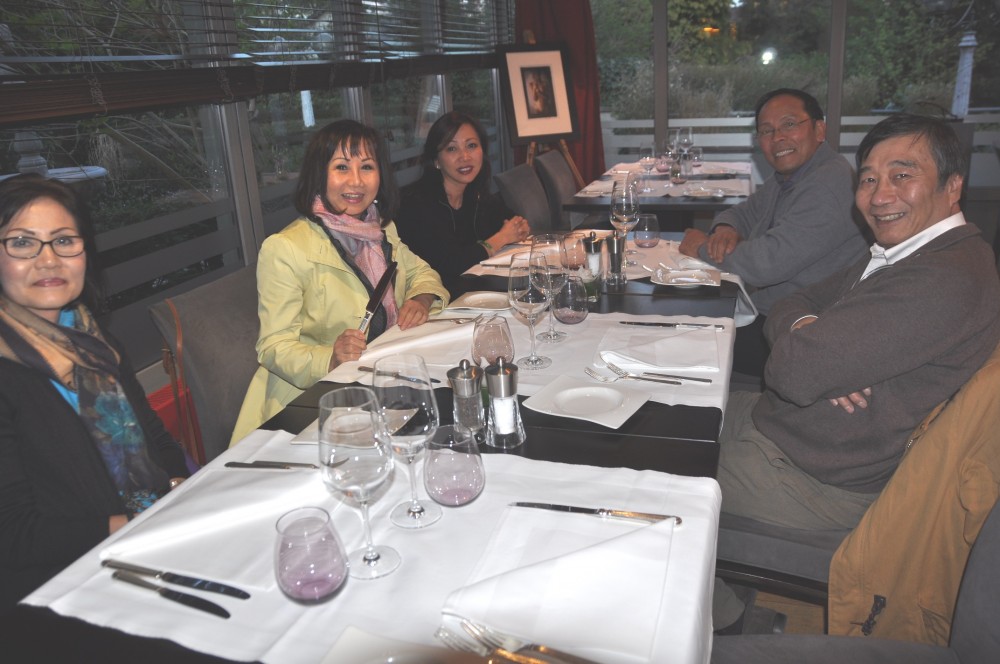 Dinner at L'Opera Restaurant in Waterloo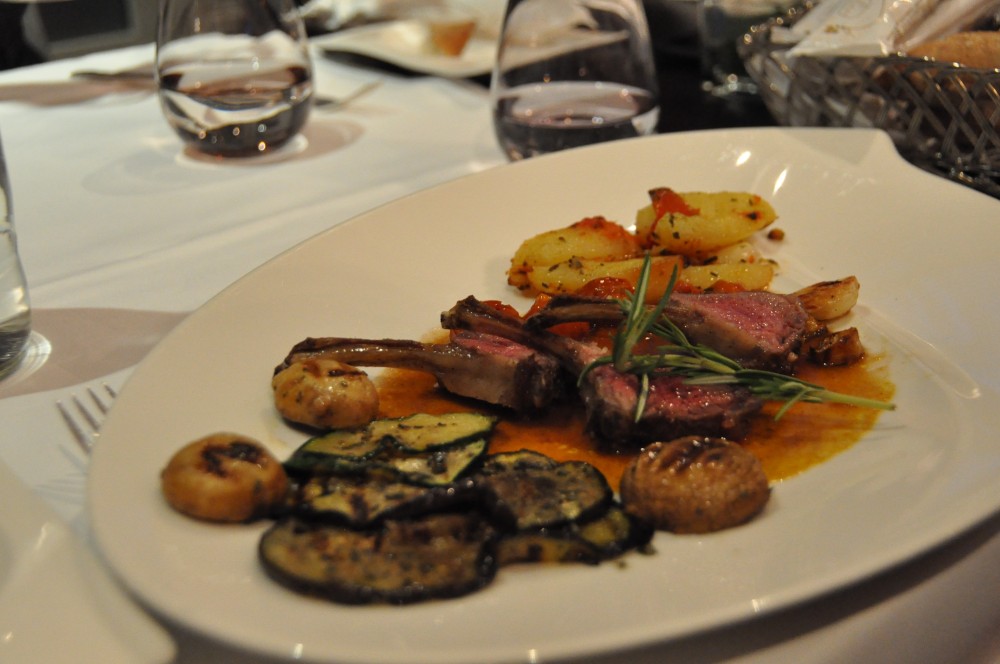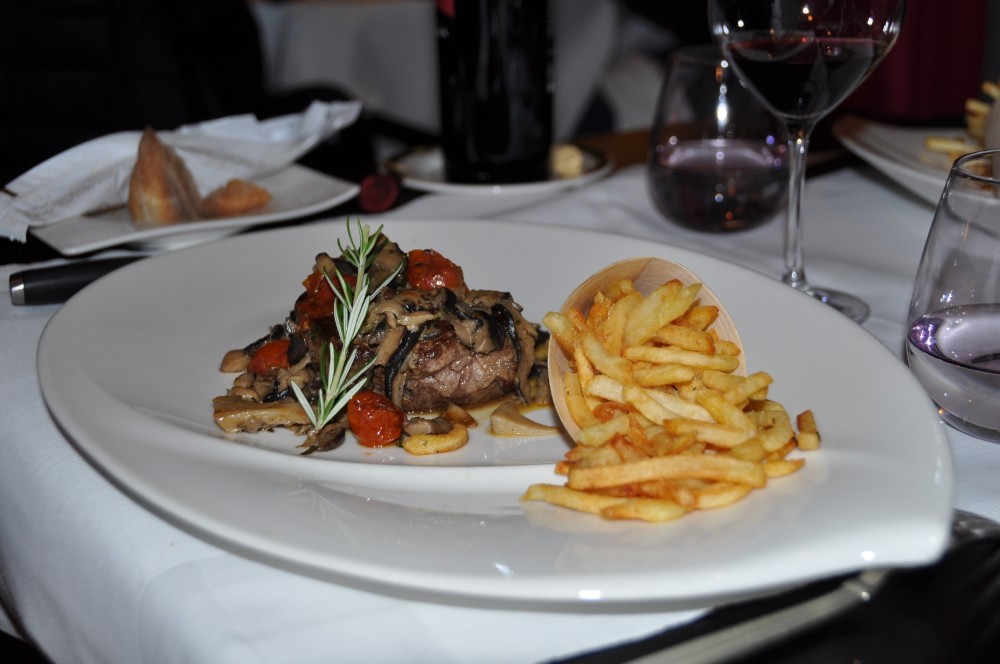 Amazing food at the L'Opera
​Restaurant
Amazing first couple of days