Sunday, May 1, 2016. Amsterdam



The Hampshire Golfhotel Hotel is golfers' dreams as it features a beautiful golf course, and every room seems to out to the gorgeously landscaped fairway. We enjoy breakfast in the club room restaurant while watching golfers teeing off.

Moving on, our next stop is Zaanse Schans, 15 minutes outside of Amsterdam. The town sits on the Zann River and features old homes, museums, colorful barns, shops, and windmills. A dozen of windmills continue to turn to help saw wood, pump water, and grind various grains. There are museums in town that highlight the town's industries but we do not have time to go into any of them.


​​

Zaanse Schans in Amsterdam
Our hosts in Belgium, Hoa and Ha
Our new friends, Oanh and Nha
Lee in front of a windmill in Zaanse Schans
The picturesque Zaanse Schans
Lee, Oanh and Ha on that bridge
Keukenhof Garden is full of flowers
Trees, flowers, manicured lawns, and paths
Rows after rows of flowers of various kinds but tulips dominate here
We take a boat ride to see the tulip field
It starts getting dark when we leave the Keukenhof and drive back to Amsterdam for a delicious dinner since everyone is so hungry then our friends drop us off at our hotel, the Novotel near Amsterdam Schiphol Airport where we are spending the night, and our friends heading back to Brussels. Outside the cars, we exchange warm embraces as we say goodbye and promise each other that we will meet again soon. We have had four wonderful days with our friends and will treasure that memory. Thank you Ha and Hoa, Nhan and Oanh for your warm hospitality and unassuming friendship.

​By the time we get into our hotel room, it is almost 11:00 PM so we go straight to bed but we also notice how new, clean, modern, and spacious our hotel is. The hotel location is great as well as it is only one train station away from the Schiphol Airport where we will head for Prague tomorrow.


Nhan, Bo, and Ha having fun
Few more photos of the garden
Humans and nature co-exist and thrive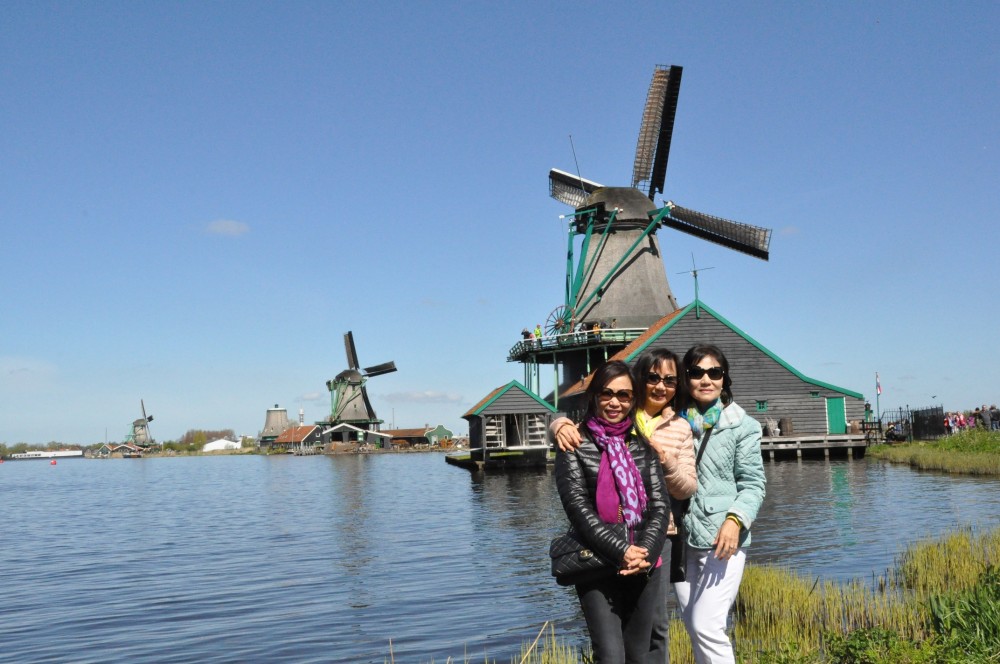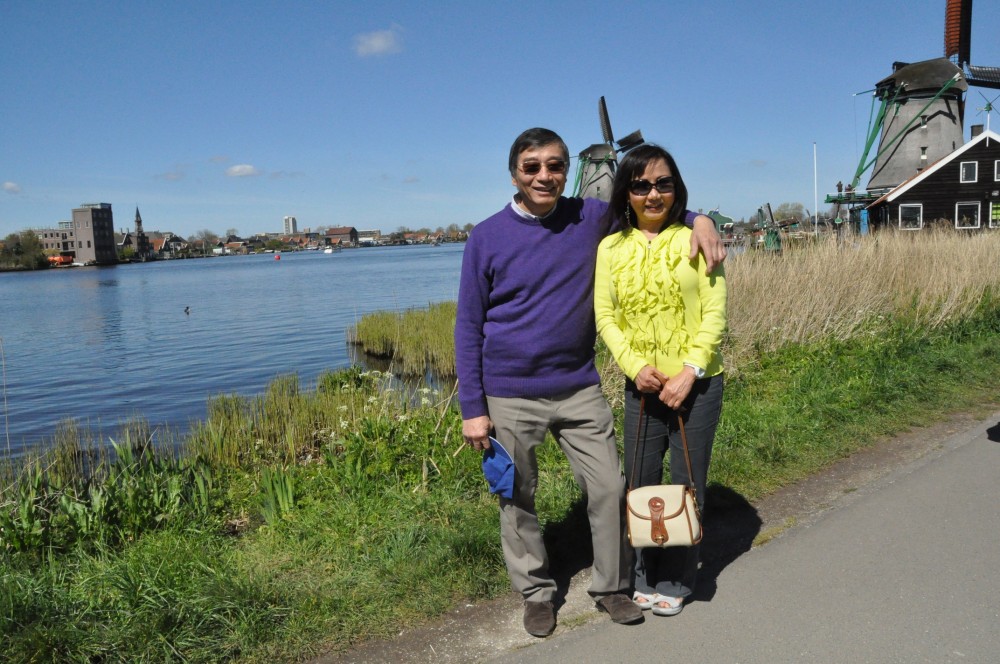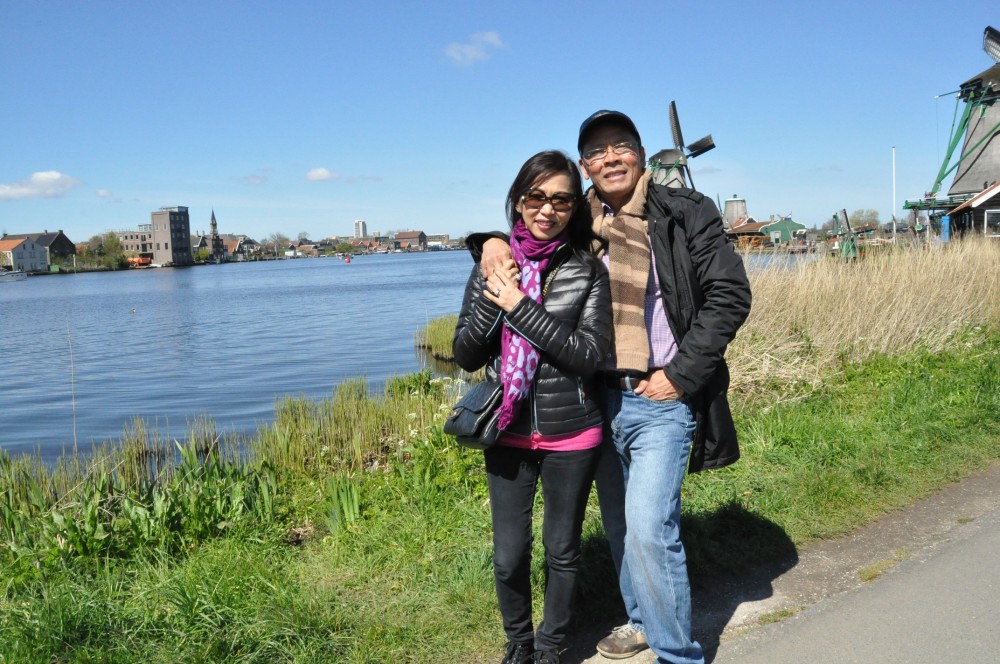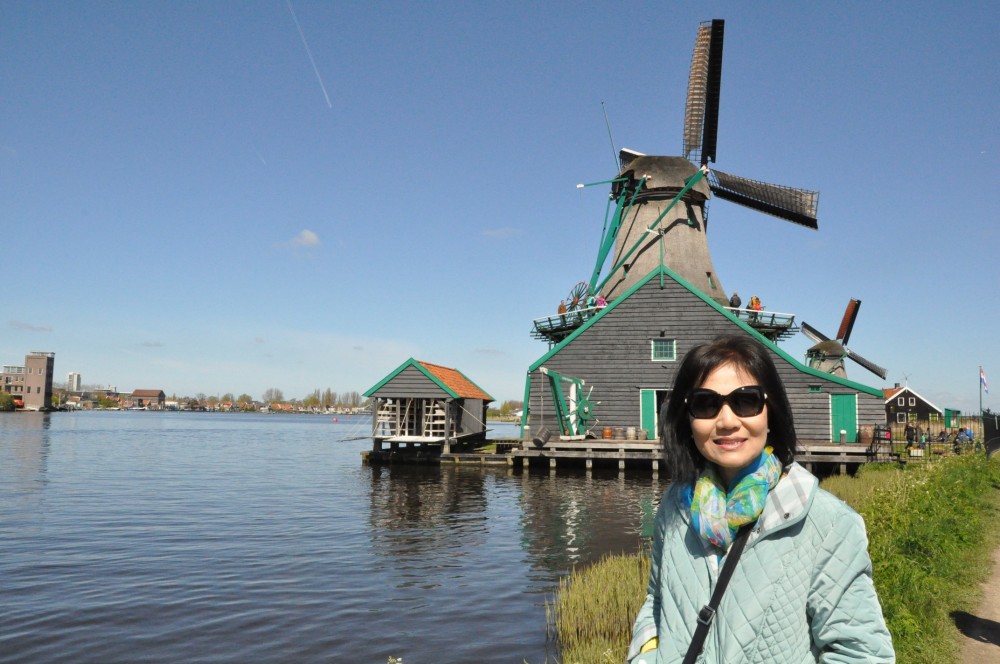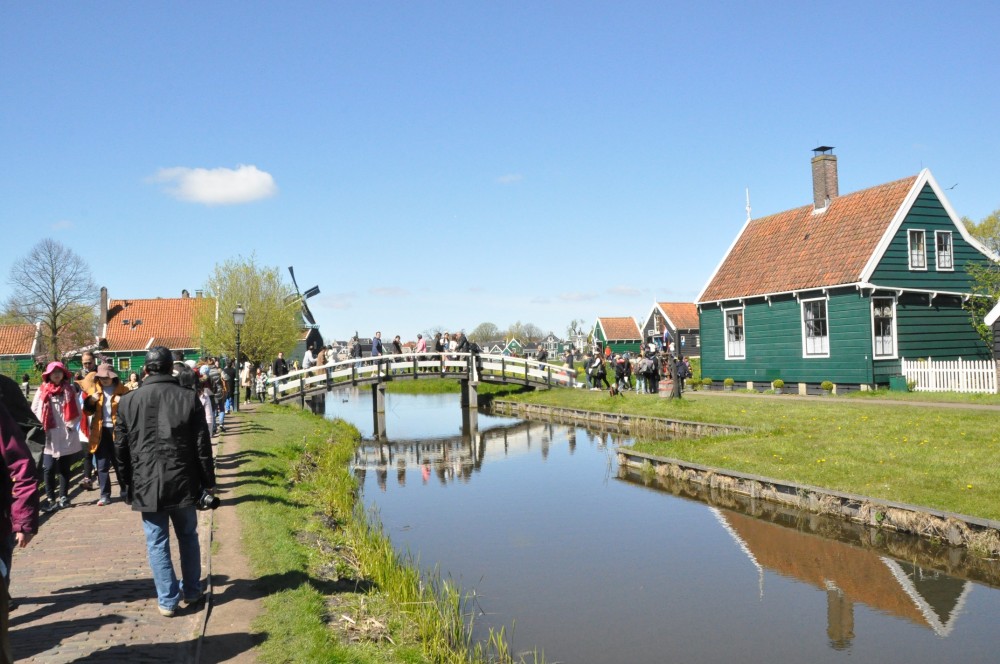 Next is the world-famous Keukenhof Garden in Lisse. The garden is spectacular, the largest of its kind in Europe. It's located west of Amsterdam and receives 7 million visitors every year and obviously, springtime is the best time to visit the garden. The garden is unbelievably beautiful! It features various planting areas including an English Garden, Japanese Garden, and an orchid exhibit. Visitors walk on winding paths among waves upon waves of colorful flowers, shaded trees, and winding brooks. Numerous flower species can be found in this garden which is totally dominated by tulips. We also take a boat ride on the canals to view the tulip fields. Rows and rows of different colorful tulips stretch as far as my can see. We spend over four hours at this place.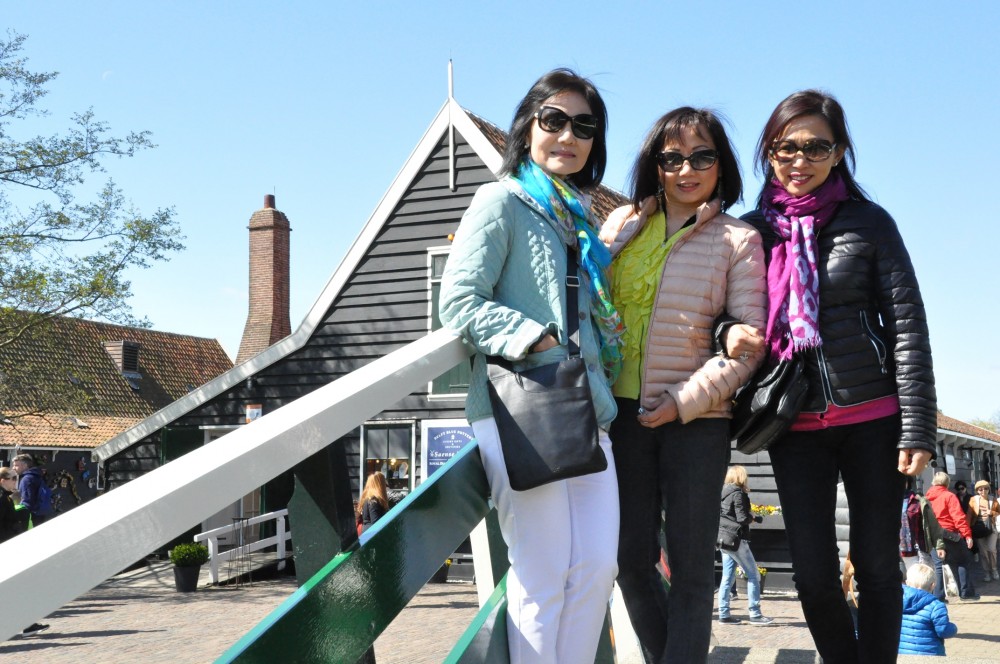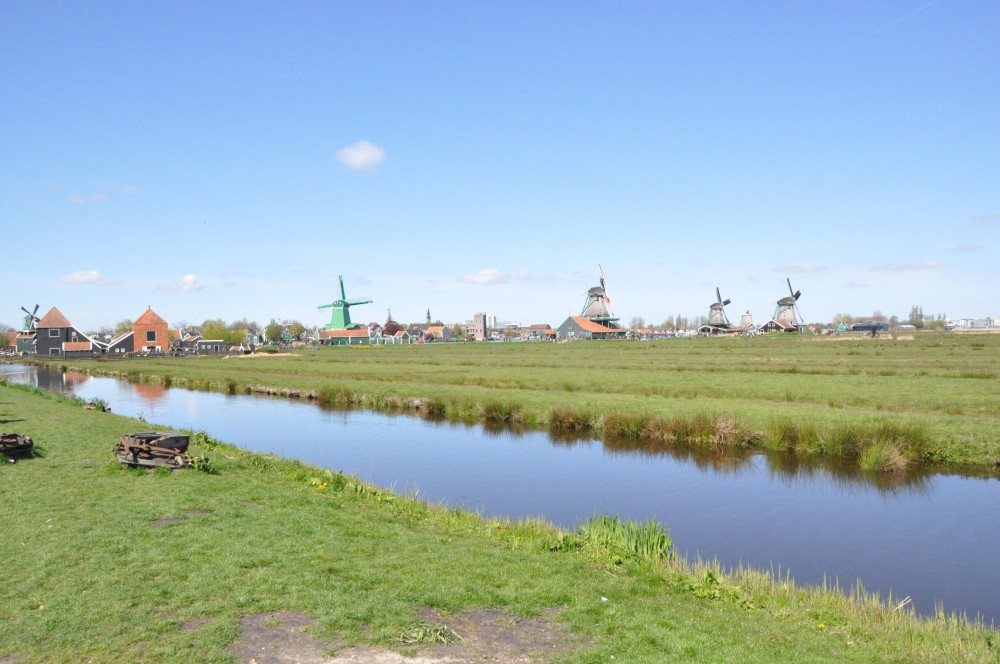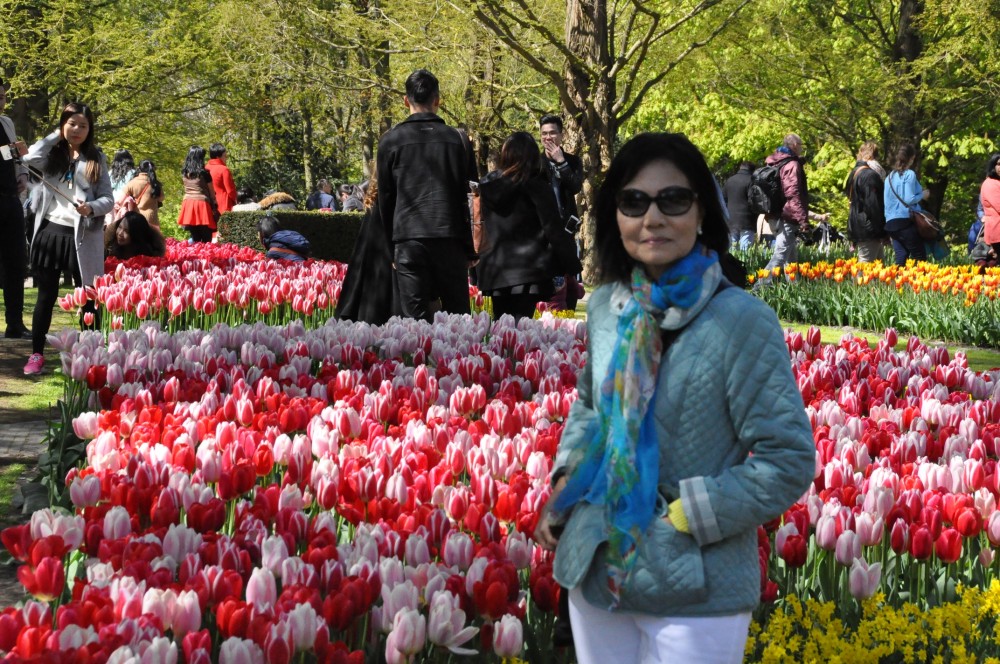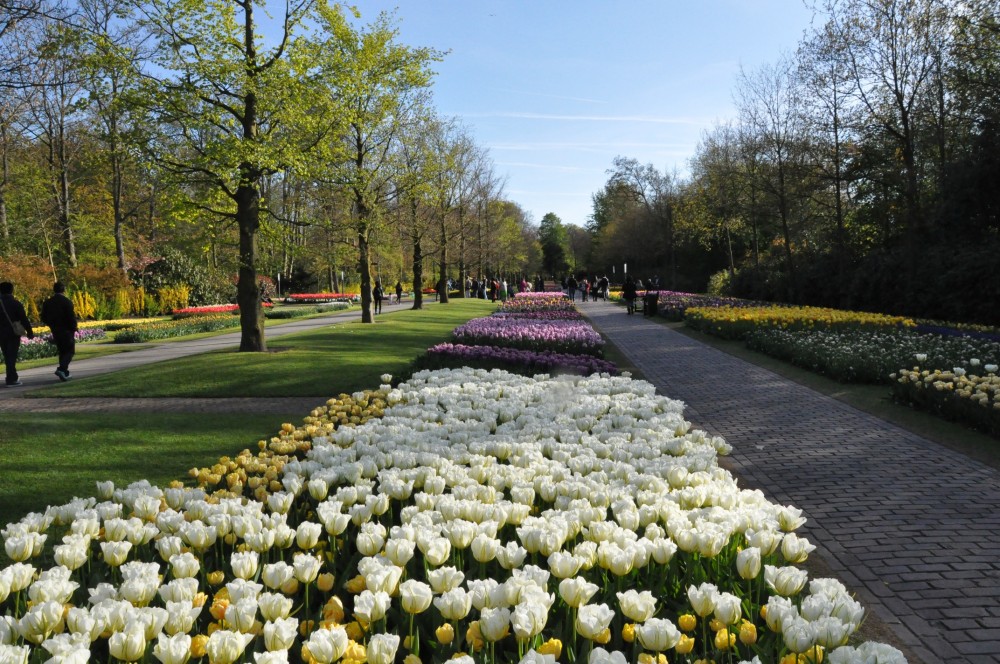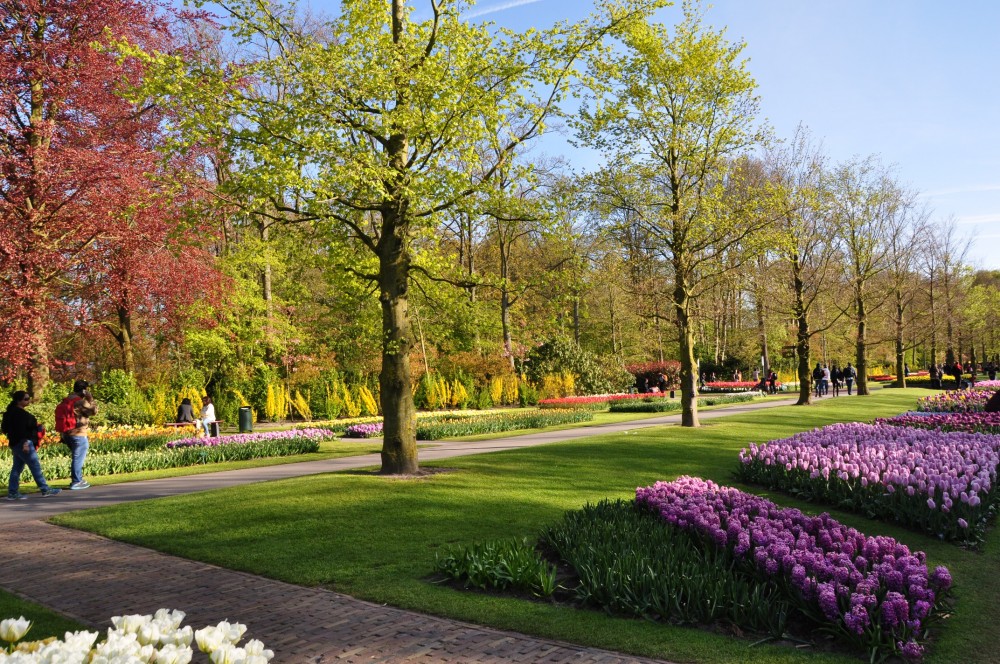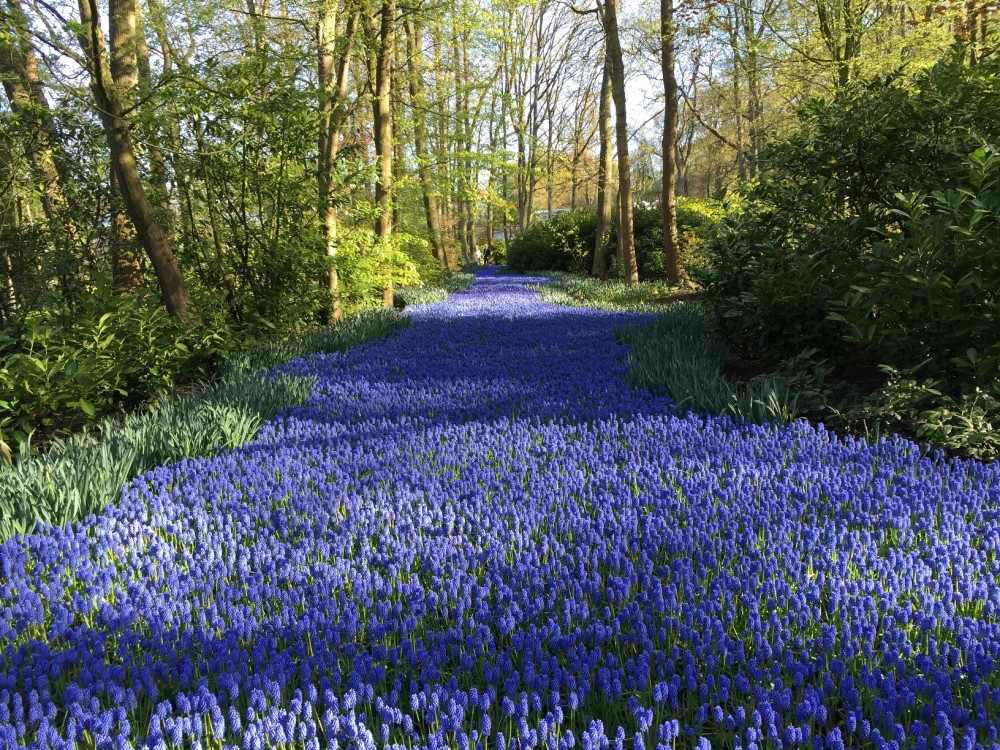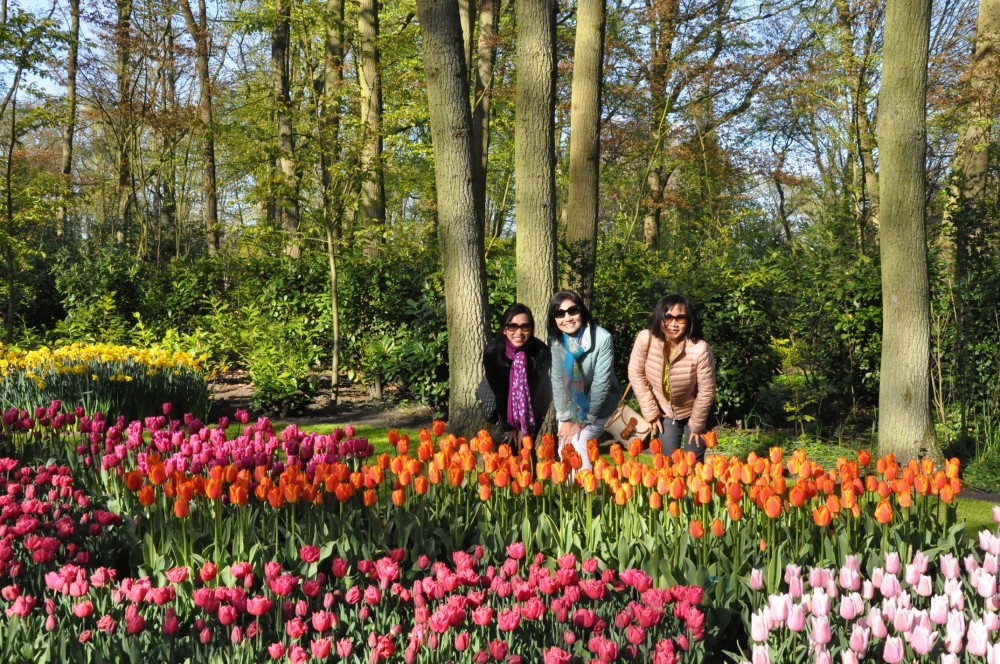 We are in awe of this place