Wednesday, May 4, 2016. Vienna



After breakfast, we check out of our hotel in Prague and a private car picks us up and takes us to Prague's main train station, the Hlavní Nádraží station, so we can take the 12:49 PM Railjet train to Vienna. We have bought 7-day first-class global train passes from the US and are using them for the first time.

The train ride is so pleasant, we spend all four hours admiring the vast mustard fields and beautiful sceneries before we arrive at Vienna Hauftbahnof train station.

From the main train station, we pull our luggage on to the U1 Subway Line, then transfer to the U3 at Stephanplatz Station, and get off at Herrengasse Station. Our hotel, the Radisson Blu Style Hotel, is just a short walk from the subway station.
​
Our hotel is fairly new and located right in city center. The room and furnishing are quite luxurious and modern but for us, it's quite a waste since we leave our hotel early in the morning and don't get back until it's very late but we appreciate the luxury. The hotel has a nice lobby, bar, and restaurant.


​​

The Radisson Blu Hotel in Vienna
A building near our hotel
A restaurant in a historic building
Interior of St. Peter's Church
Enjoying a classical concert
St. Peter's Church near city center
The modern Vienna Hauftbahnof train station
Cafe Central's amazing architecture
and an equally amazing array of desserts
We grab some coffee before we board a train for a day trip to Budapest
Arrive in Budapest. Lee standing on the 'Buda' side of the City in front of Szabadsag hid Bridge
Walking up the hill to get a better view of the city. This hill is above Cave Church
It takes a couple of hours to get from Vienna to Budapest. We get off the Kleinfold train station, buy a couple of metro tickets and ride the subway to Szent Gellert metro station near the Danube River. The station is on the 'Buda' side of the City of Budapest and aross the river is the 'Pest' side.

​​​Next to the station is a church called Cave Church because it's buried at the bottom of a tall hill. We climb up the hill to get a good look of the city below.

Vienna is a very clean and classy city
Cafe Central is across the street from our hotel
On the other side of the Danube River is the 'Pest' part of Budapest
Late afternoon in Vienna, it starts drizzling but that doesn't stop us from sightseeing after a short rest. On this first day, we just want to walk around the area near the hotel to get our bearing.

The city center is quite empty due to the cold drizzle. Hearing good music from a church, we walk into the beautiful St. Peter's church and are treated with a fantastic classical music concert.

Wander back out on the street we head to Café Central Restaurant near our hotel for dinner before returning to our hotel and call it a day.


Quiet city center tonight
The Cave Church. We walk to the top of that hill
Thursday, May 5, 2016. Budapest, Hungary.



The weather forecast says it will rain off and on today in Vienna so we decide to take a day trip to Budapest, Hungary.




Central market area. Lots of shops and restaurants here
River cruise ships dock here
Hungarian beauty selling Sedgway tours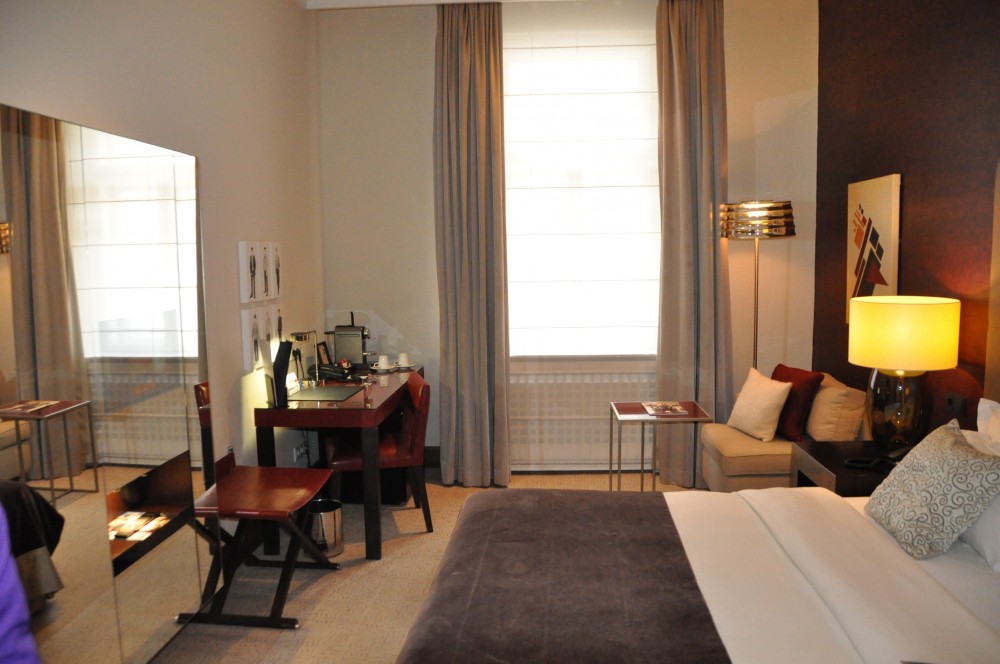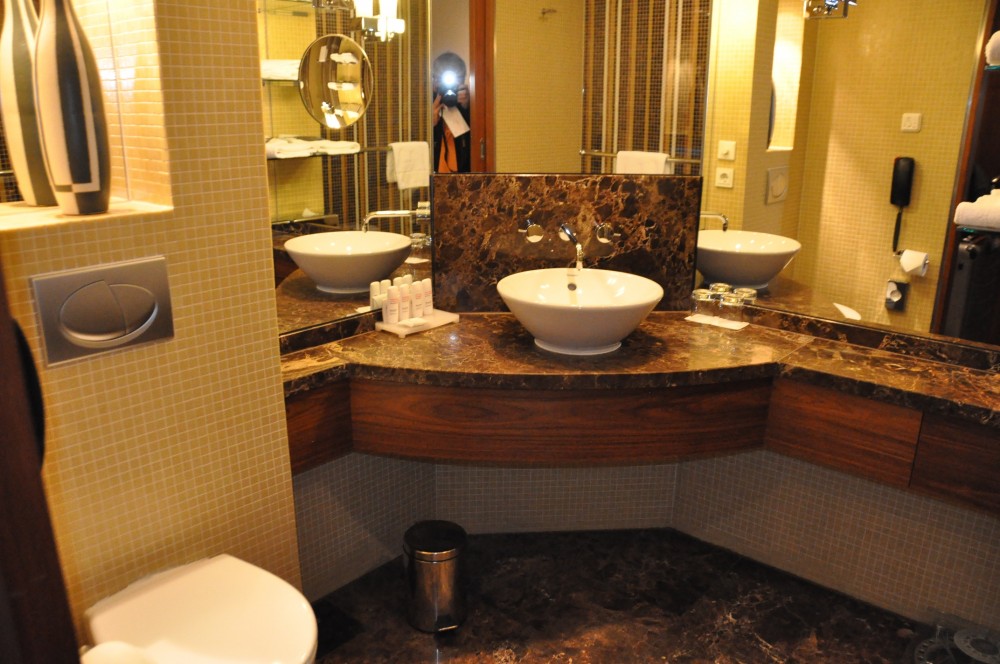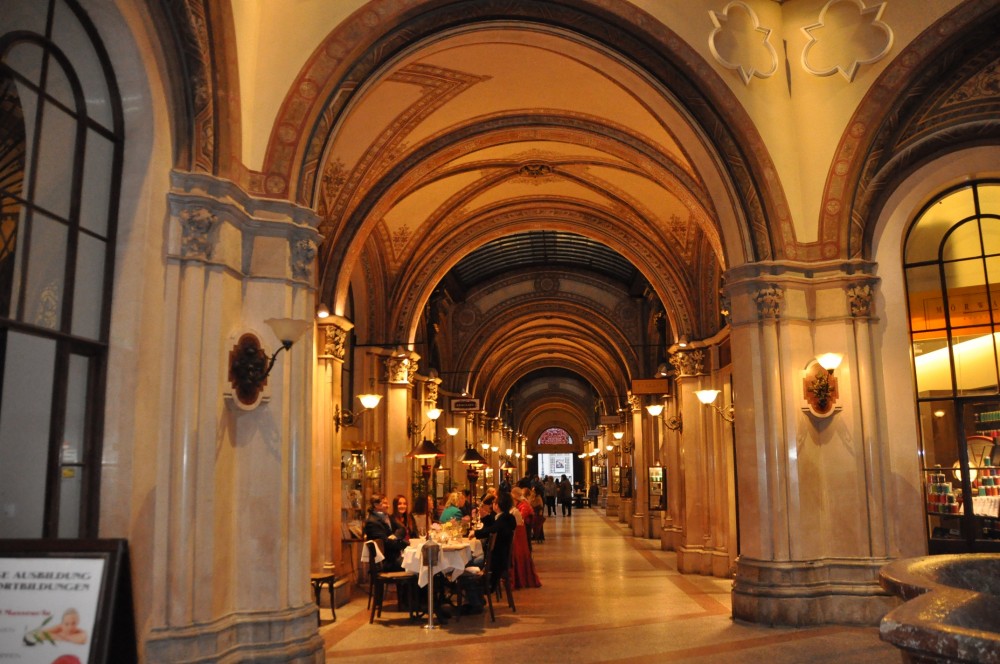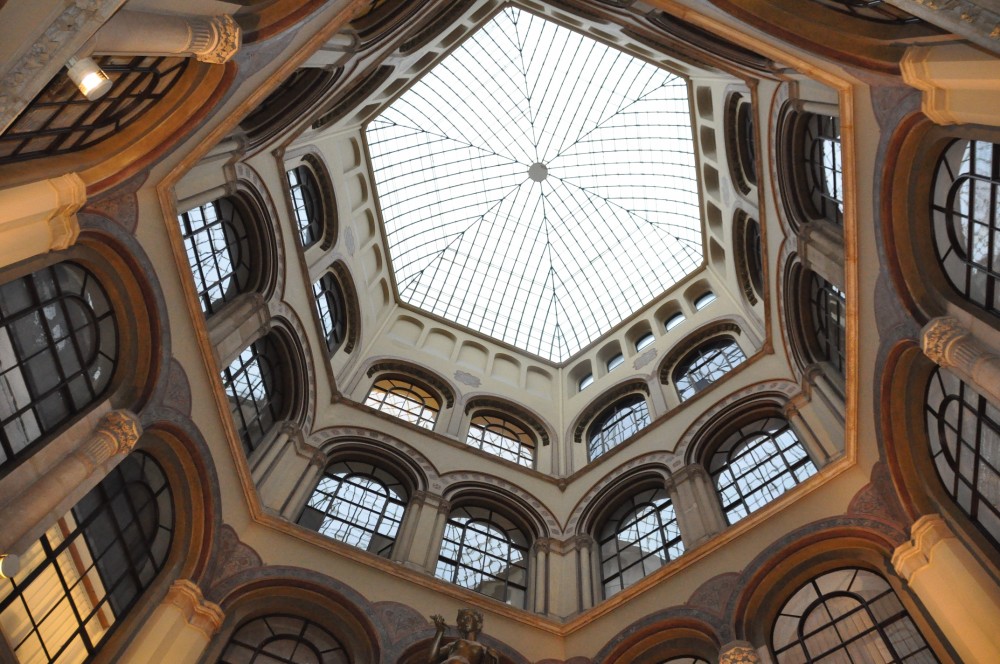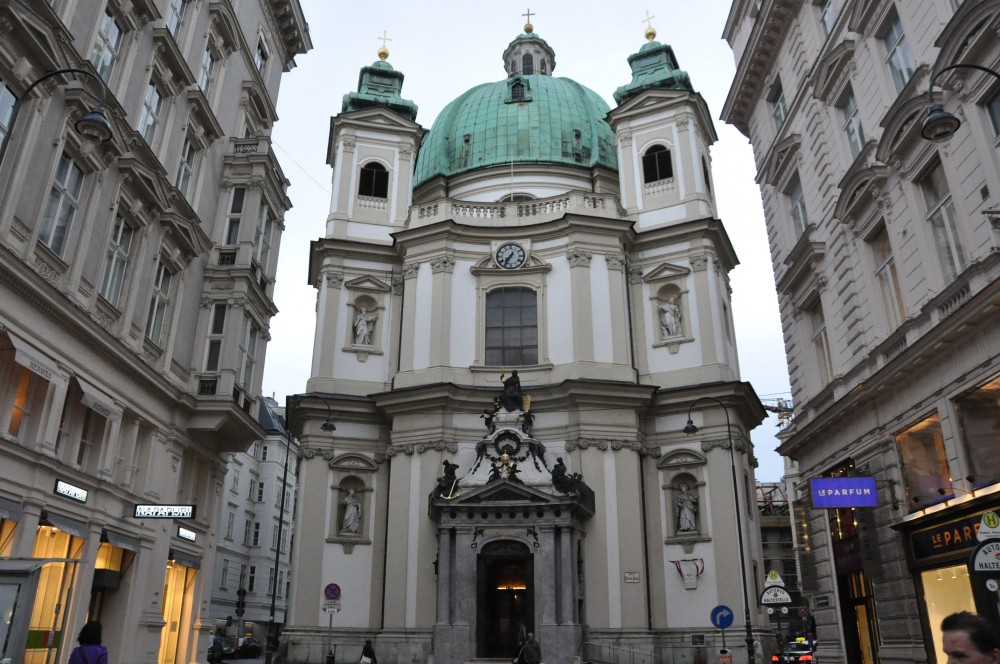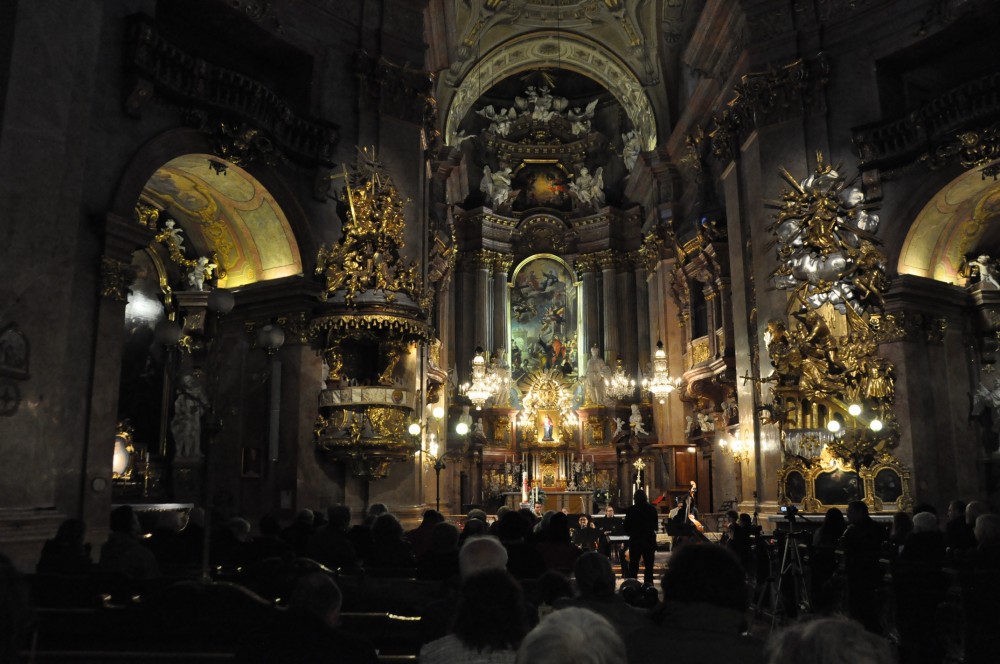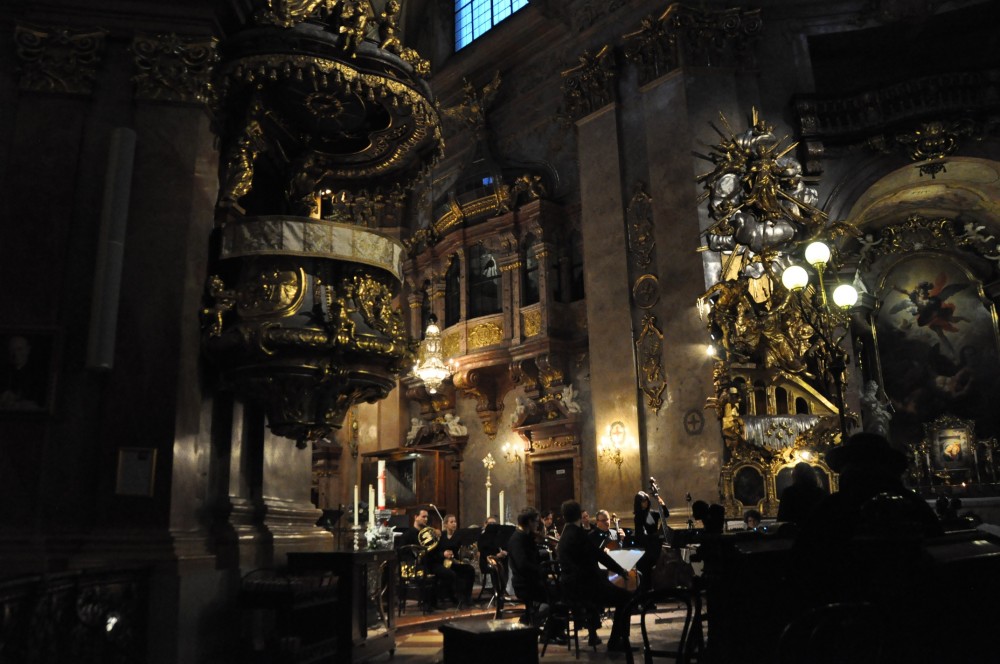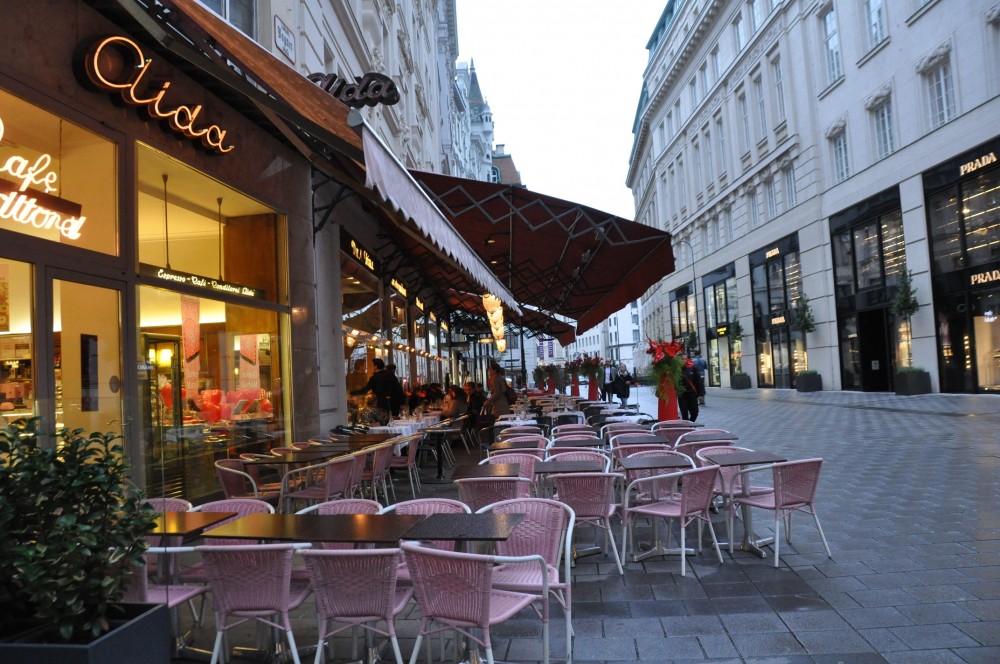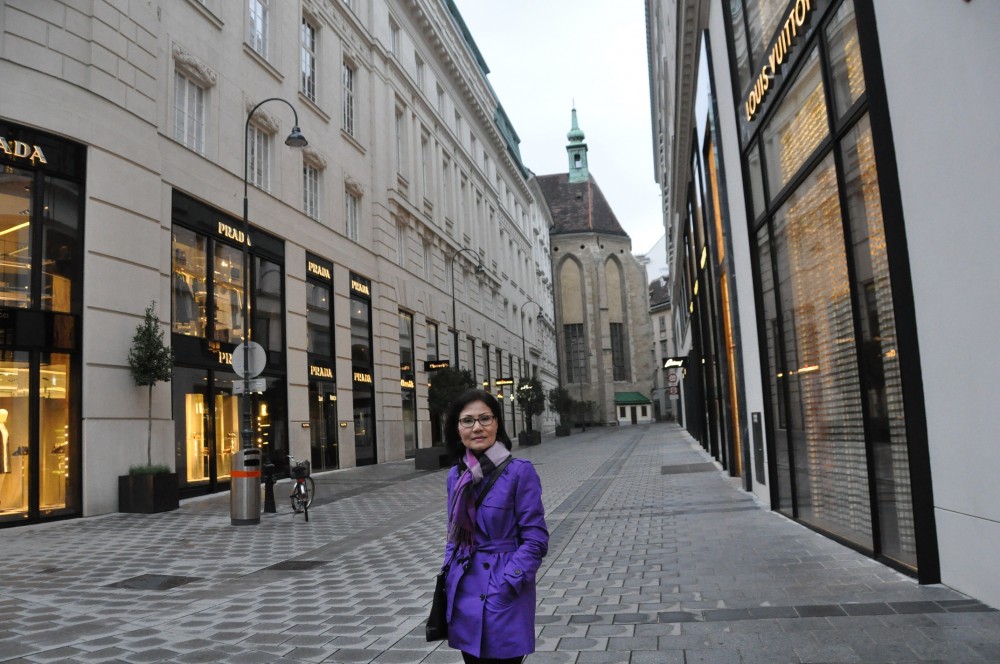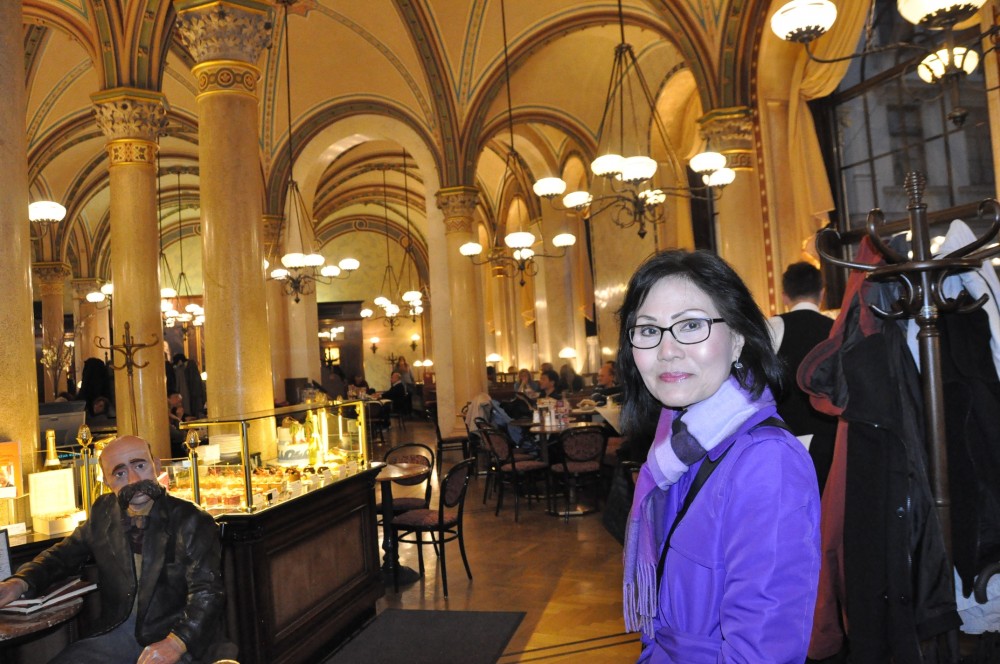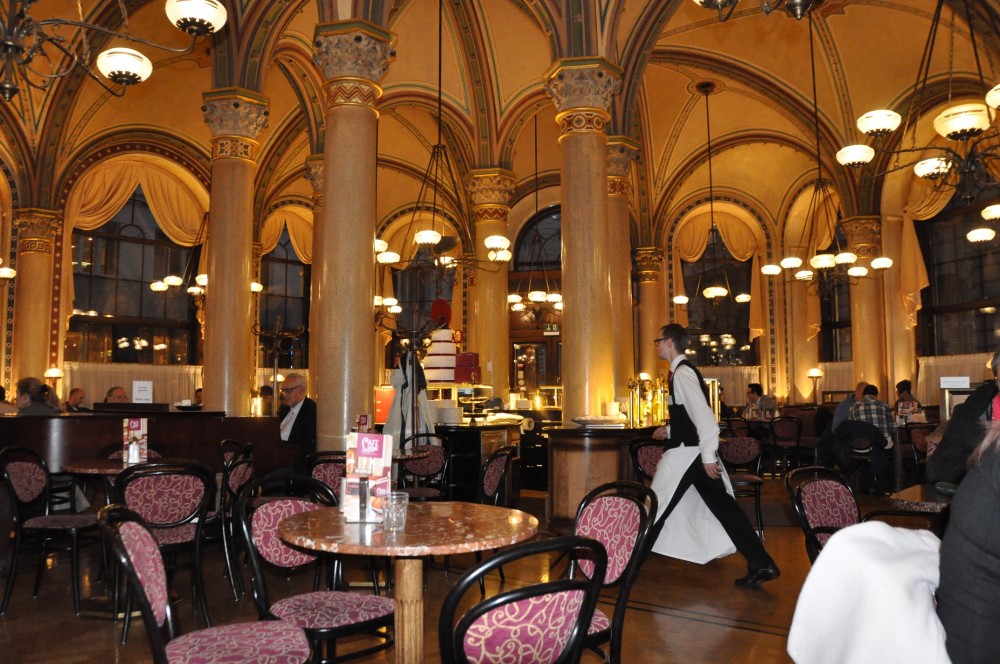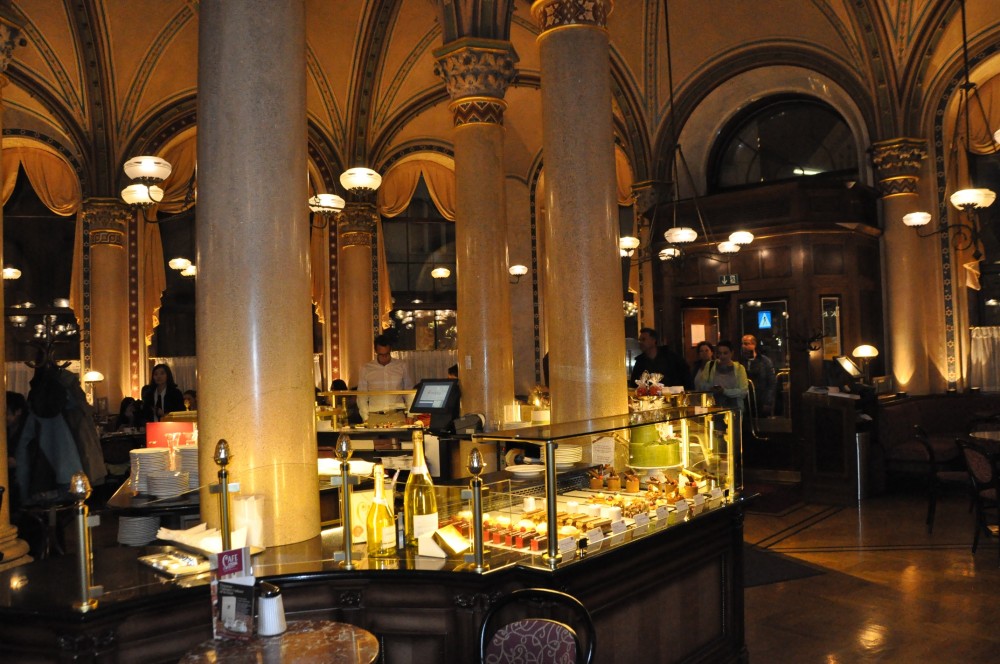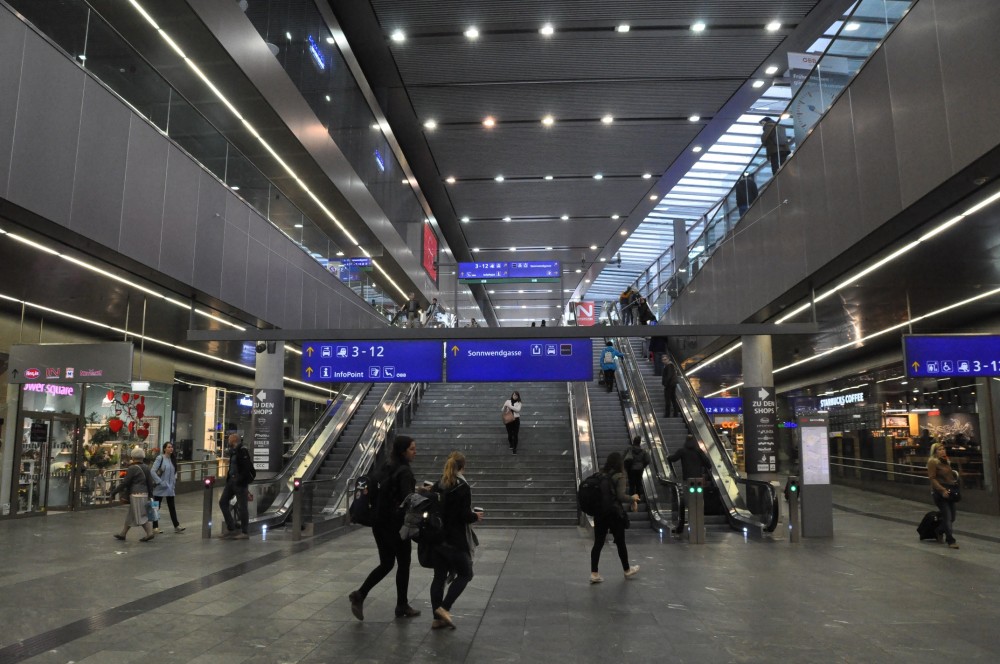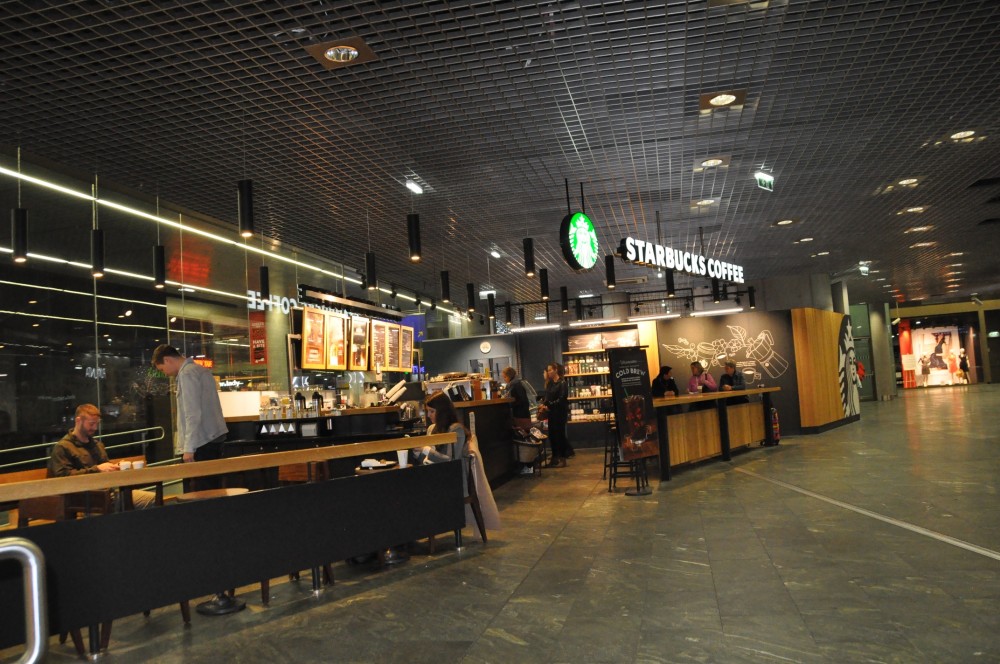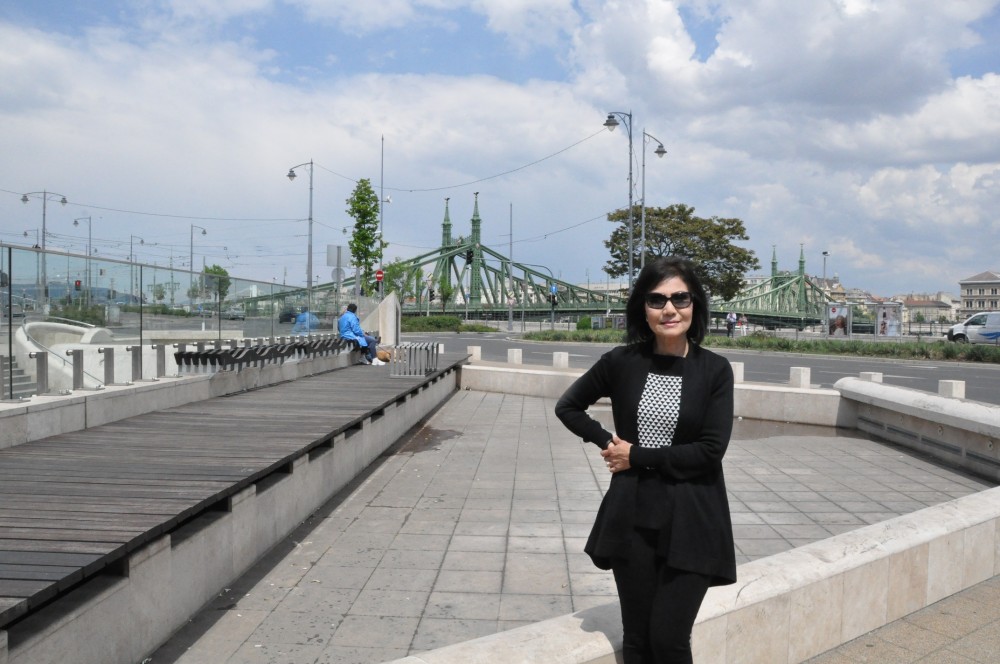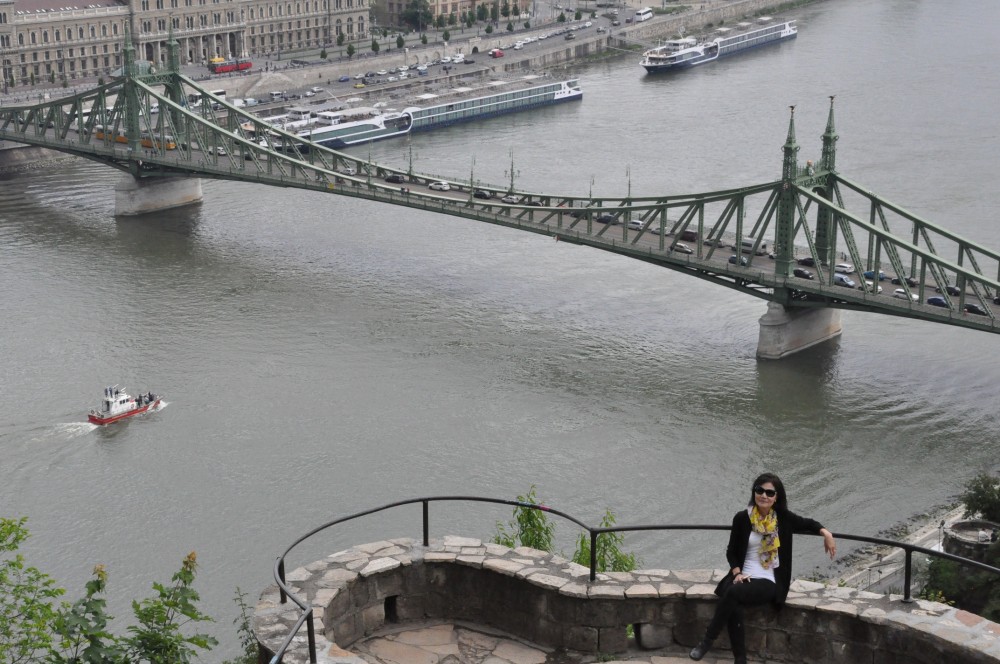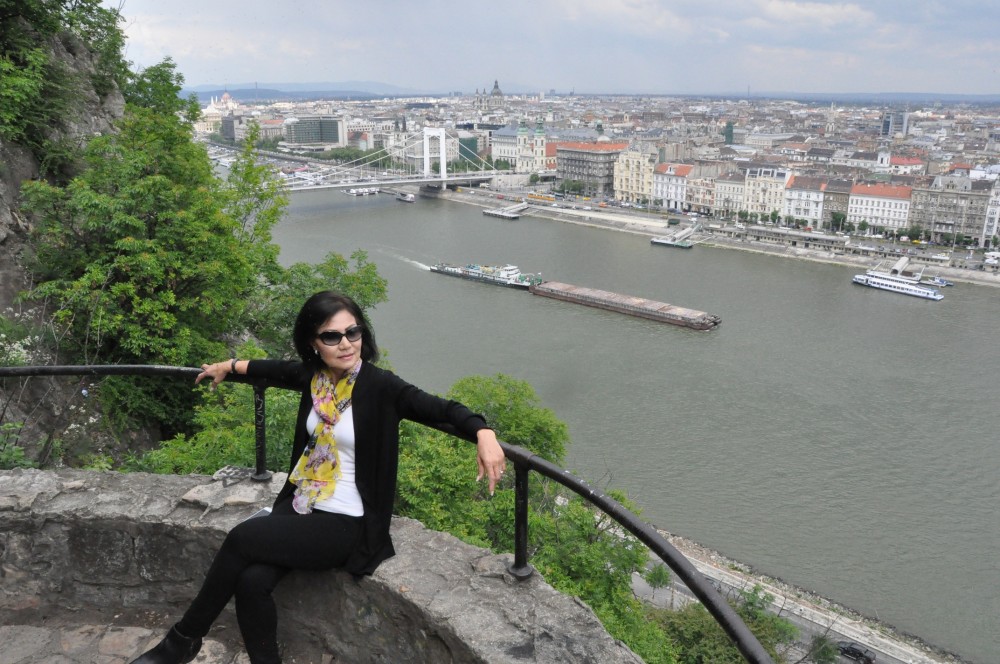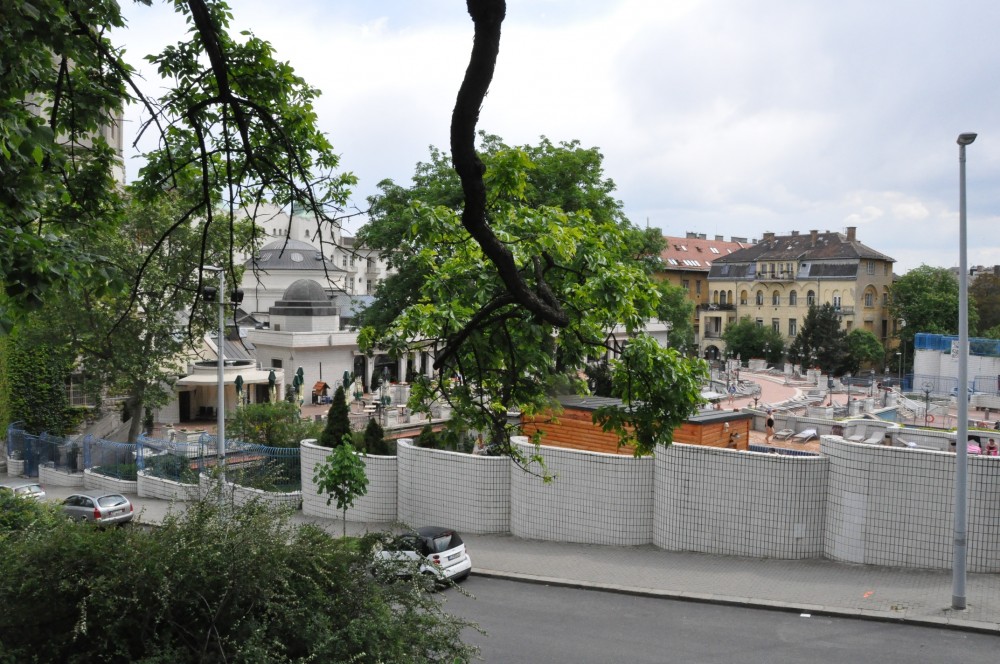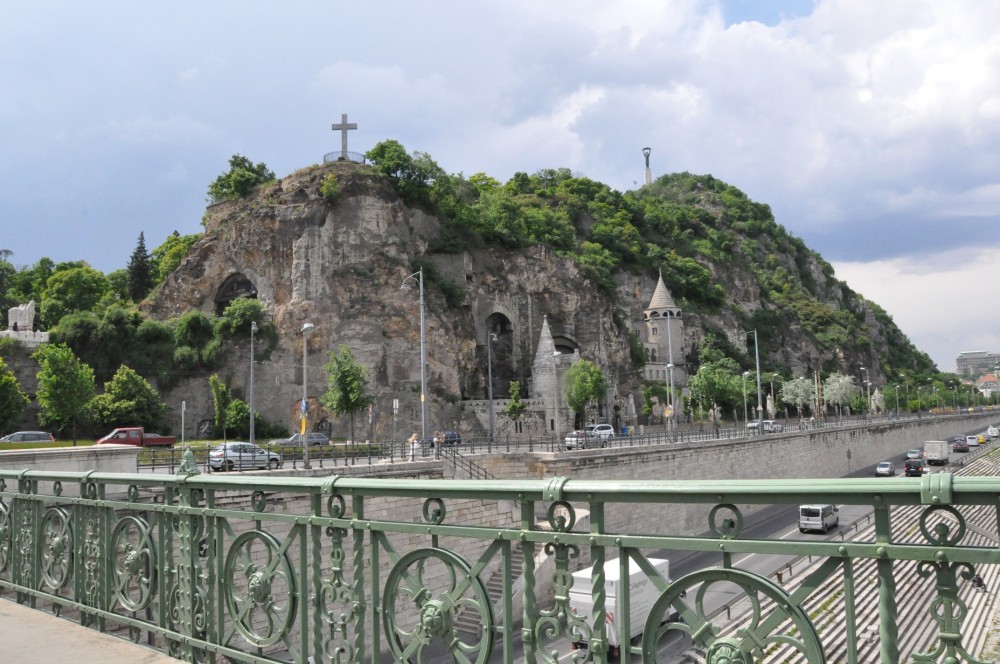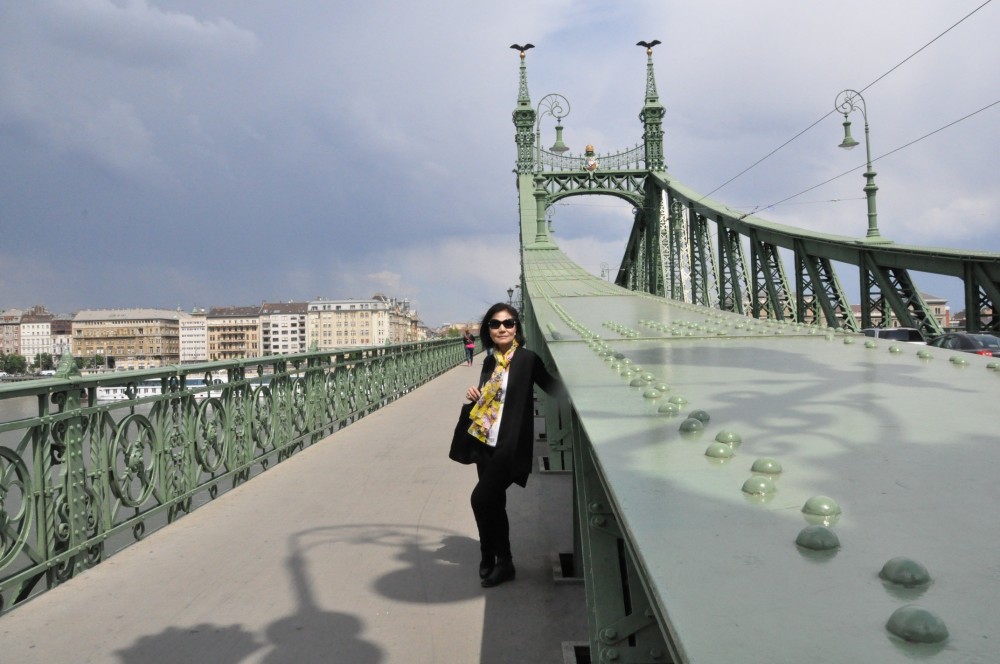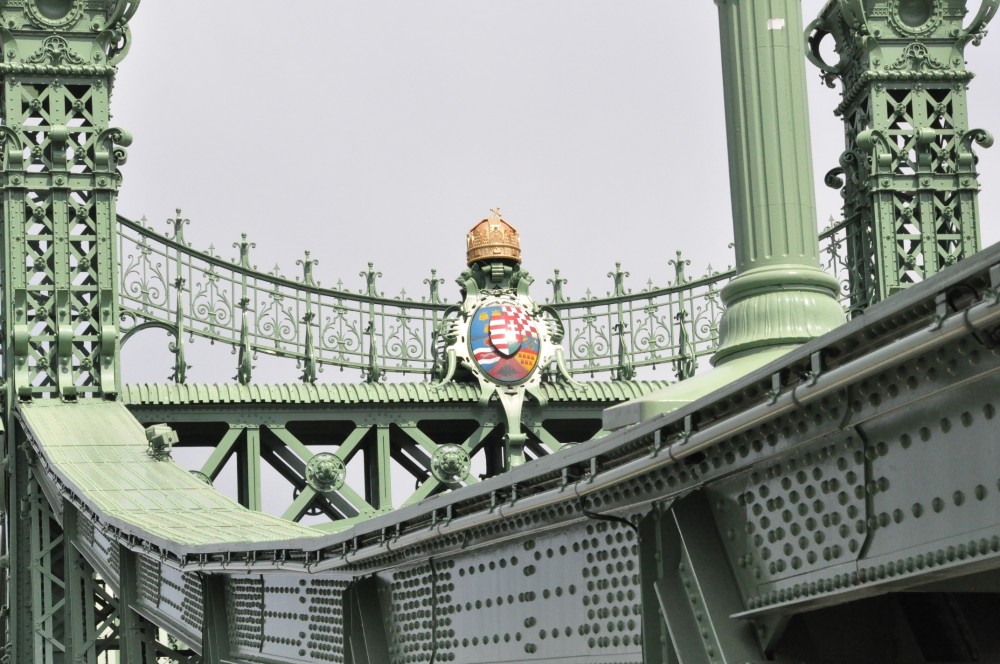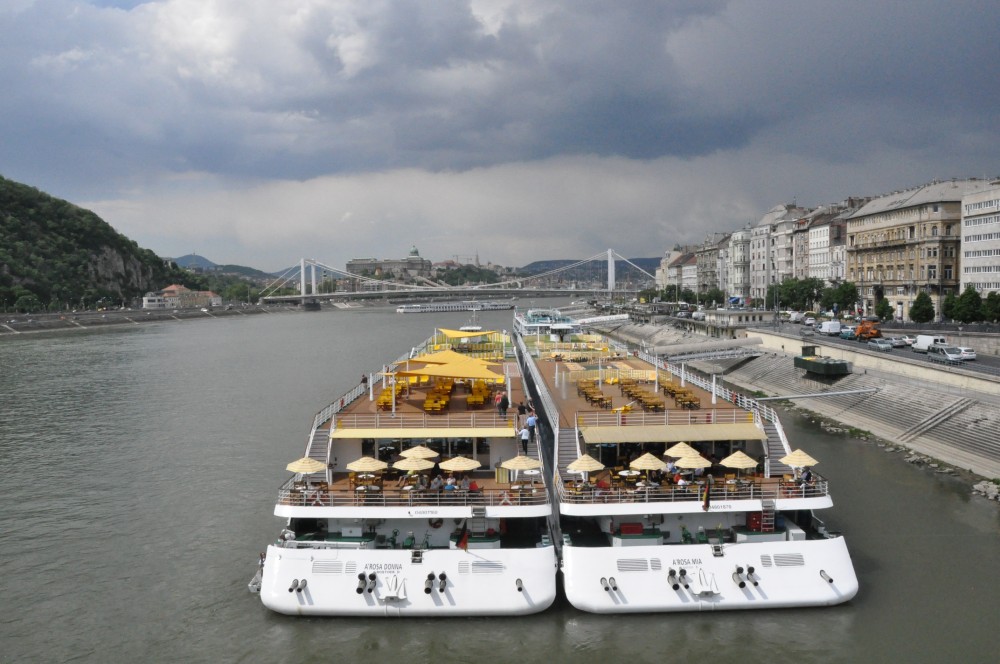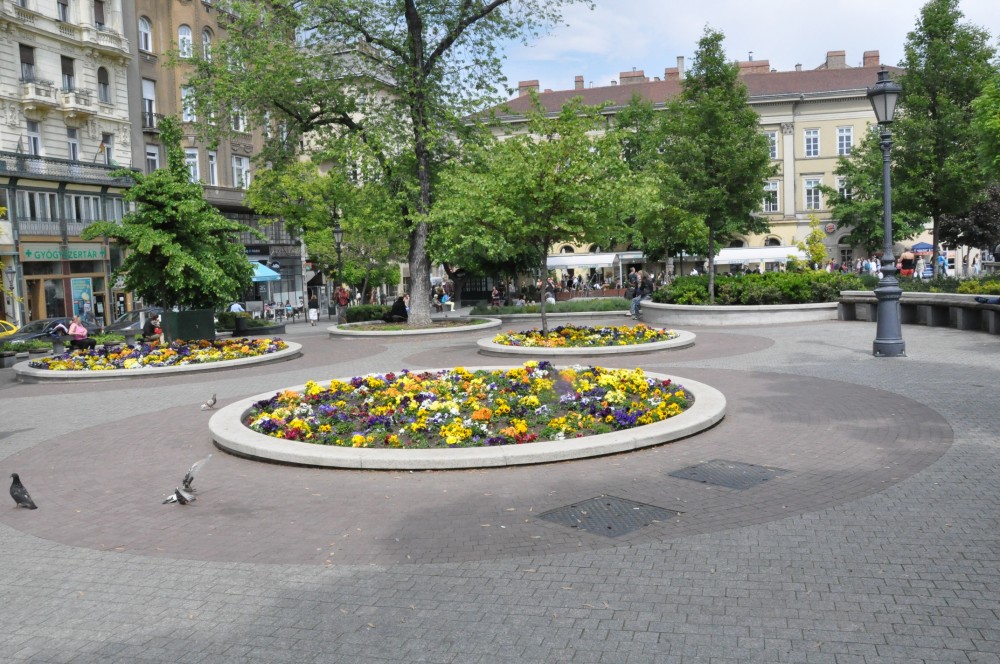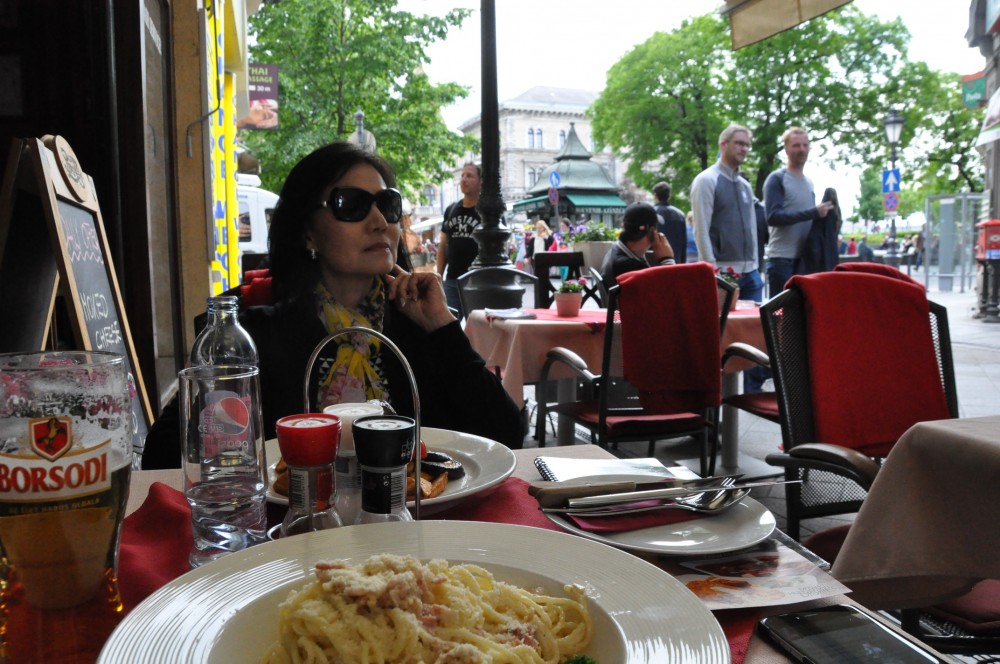 Having lunch at a sidewalk restaurant in the Forvam ter Area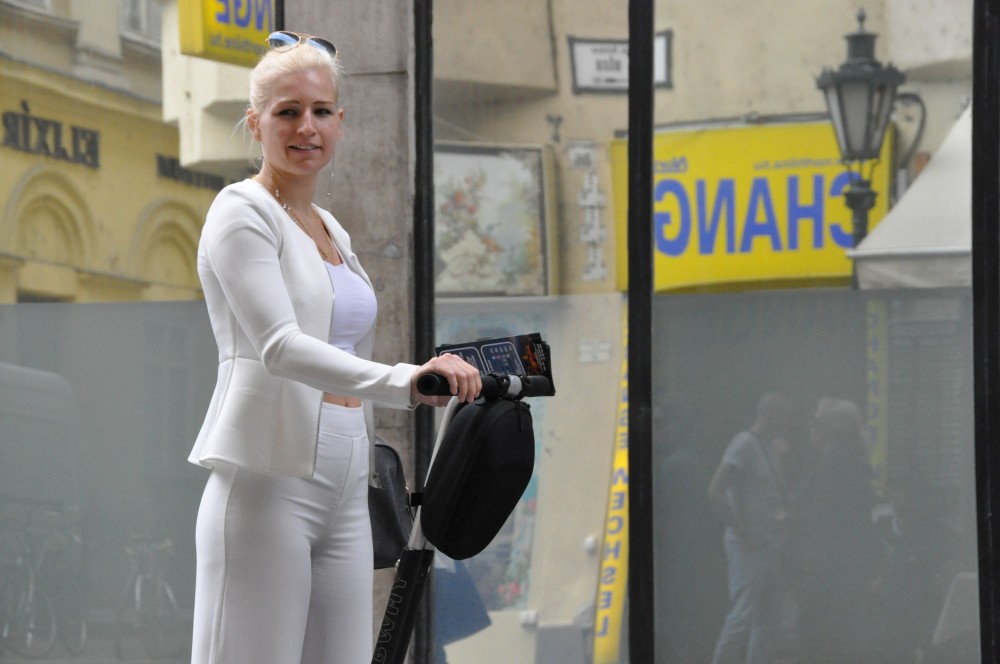 Parliament Building facing the Danube River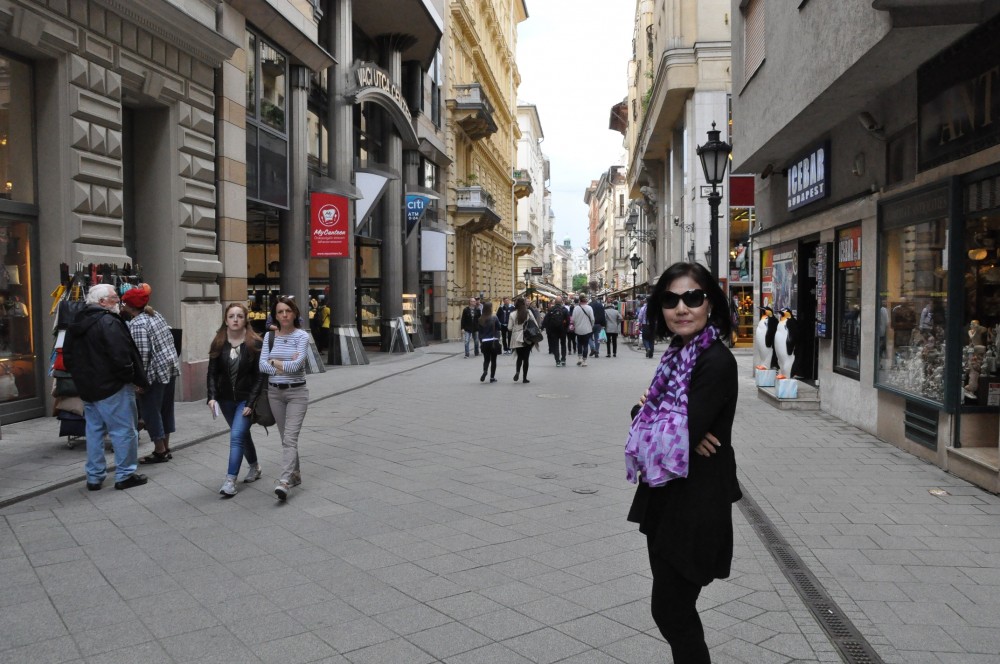 Budapest Central Area (Va'ci u. Pedestrian Mall)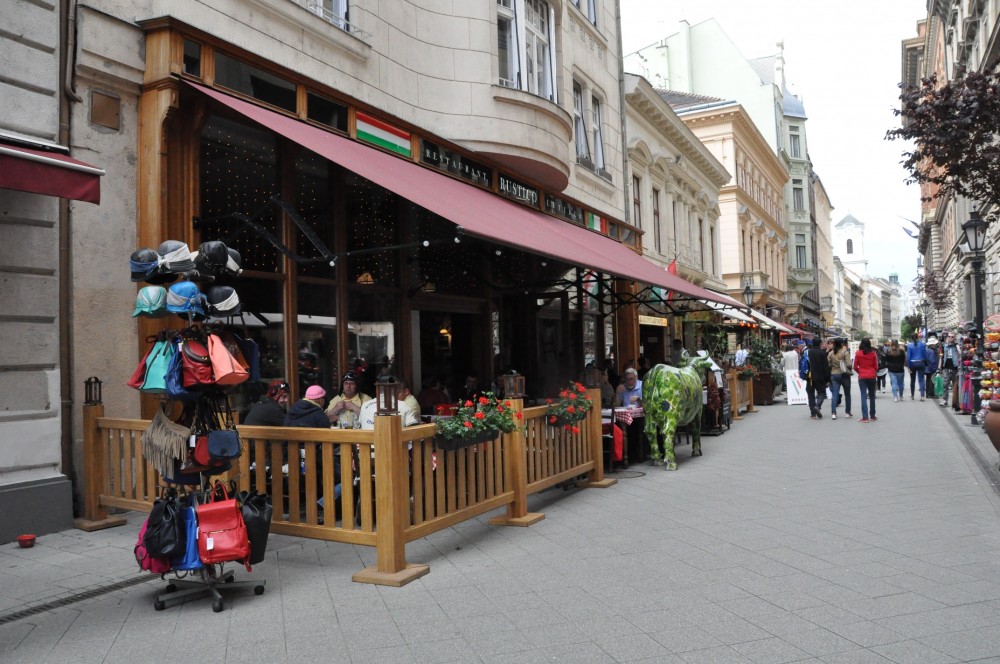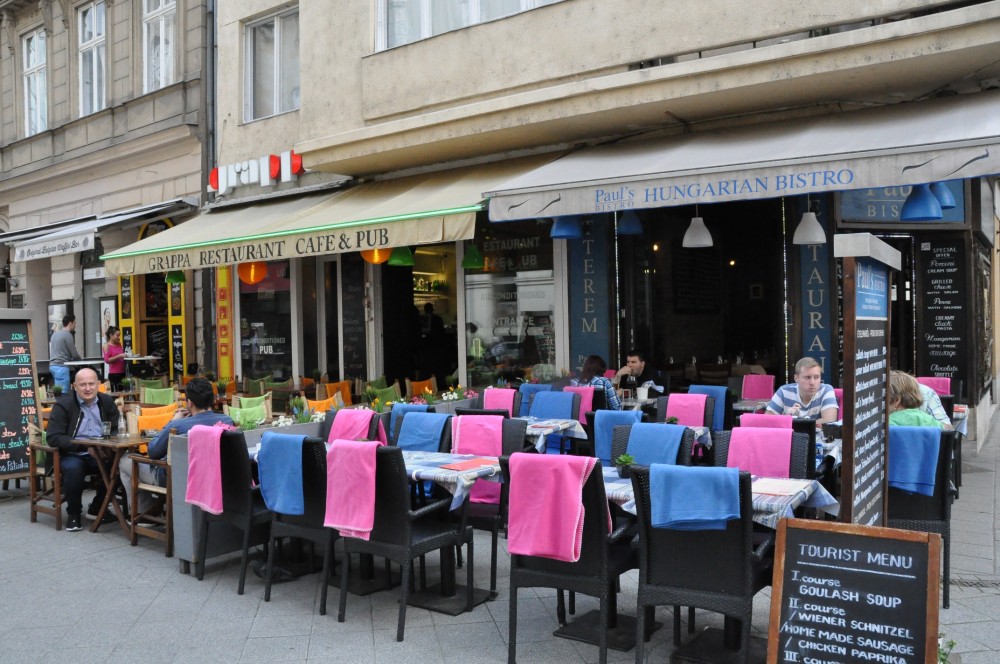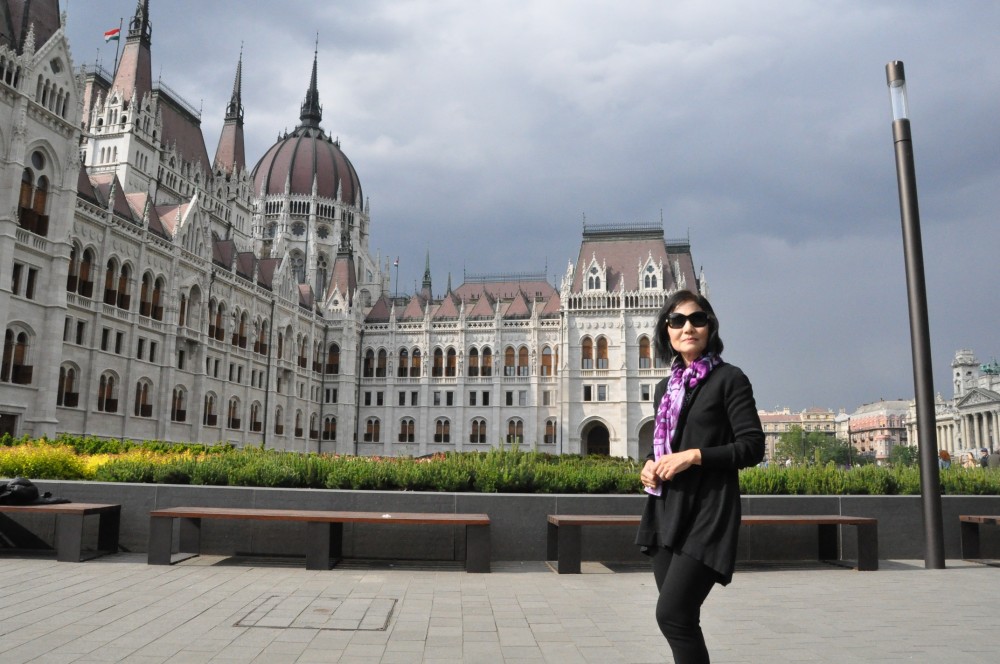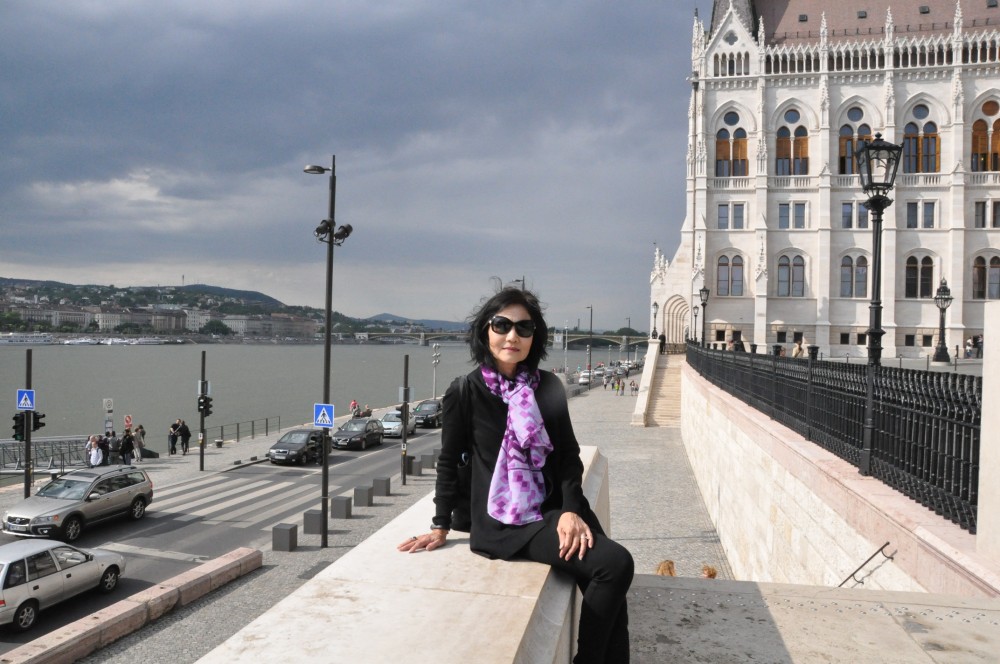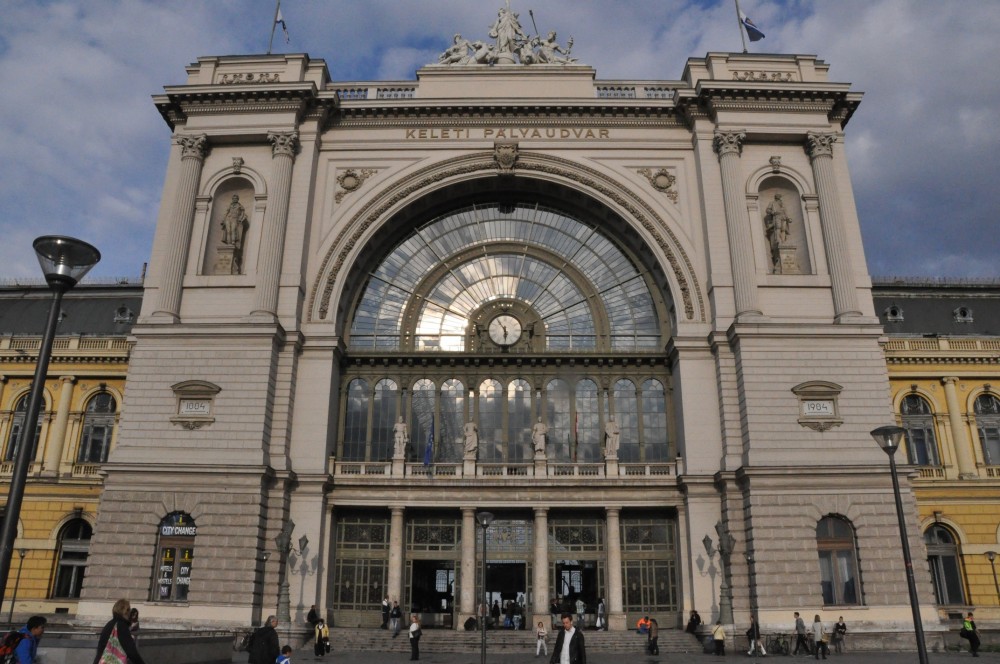 At around 6:00 PM, we board a train from Budapest Keleti Station
back to Vienna. Our visit to Budapest is short but still amazing!

​​On this Thursday evening, it's dry and warm, and the Vienna city center is packed with people. We conclude our day with a two-hour dinner at an outdoor restaurant with huge umbrellas and heaters in the city center.
The grand Keleti train station in Budapest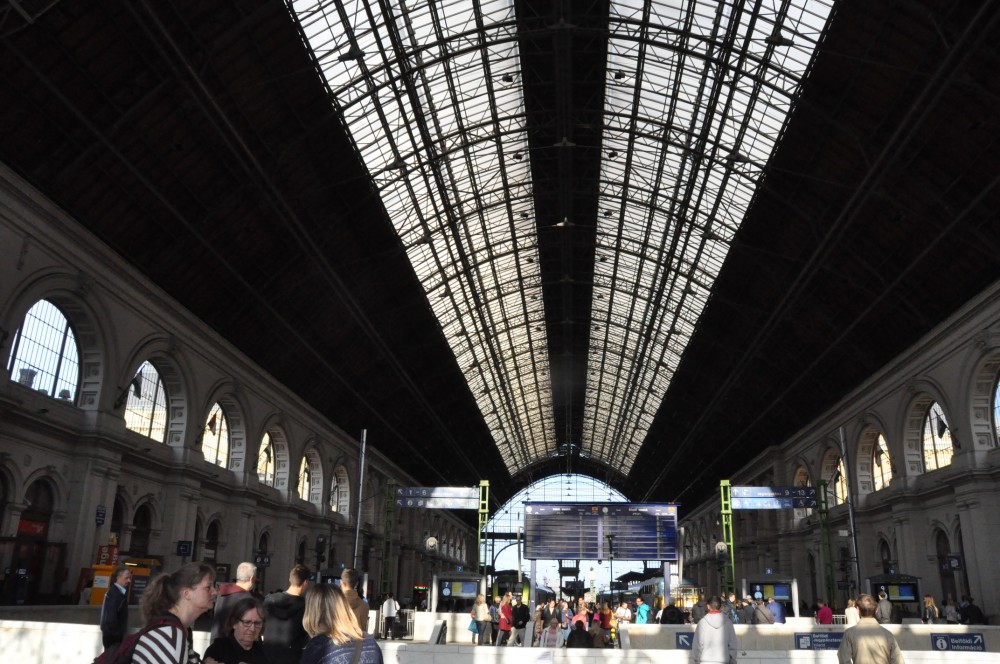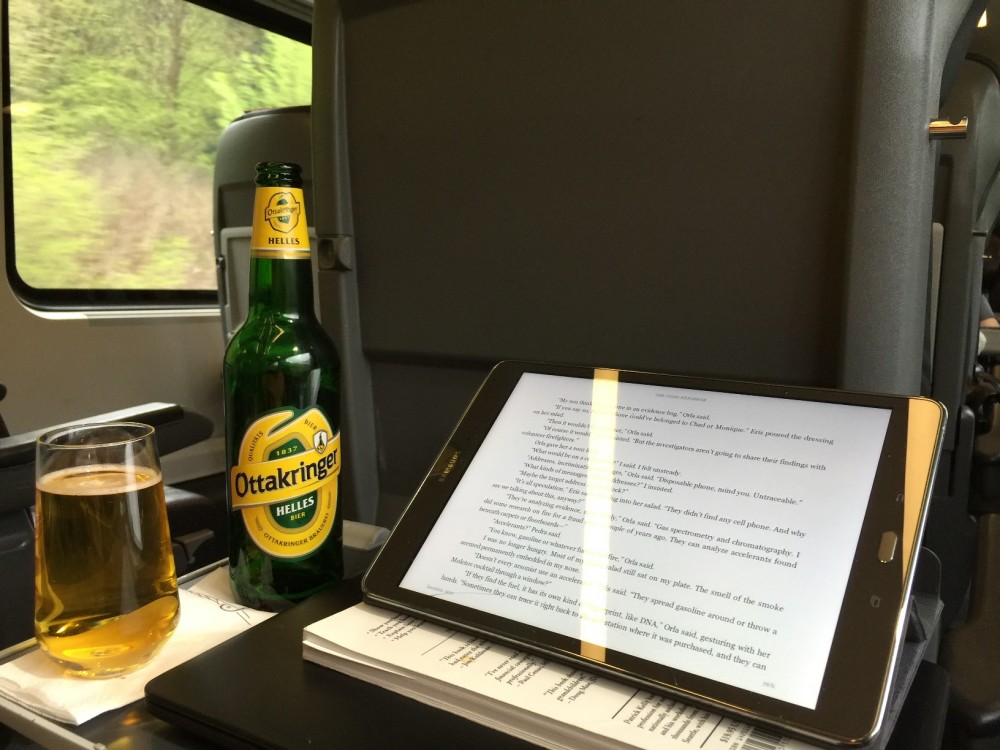 Pleasant train ride back to Vienna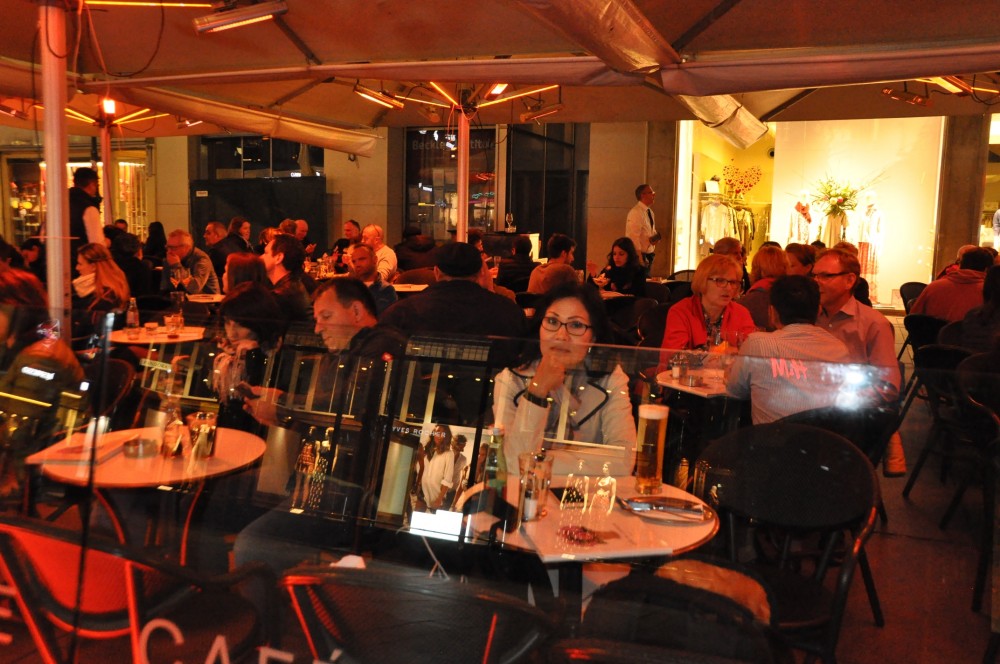 We conclude our day with a dinner at a outdoor restaurant in Vienna city center