2017 Quick Trip to Boston

Saturday, August 26, 2017
​
I'm attending a work conference here in Boston and decided to arrive a day early. Lee has some close family members living here so she is joining me on this trip.
​
The American Airlines flight lands at Logan International Airport around 2 PM. We pick up our bags at the baggage claim and board a blue city bus which stops at the car rental center. A few keystrokes at the Alamo Rental Car kiosk produce a rental contract with which we quickly go outside to pick up our car. I look back and there is a long line of people waiting at the Hertz counter because Hertz doesn't have electronic check-in. It's a little sad to see a major car rental company falling behind its smaller competitors technology-wise.
​
After leaving the airport and passing through the Ted Williams tunnel, we make the exit to South Boston and head for the famed Yankee Lobster Restaurant for lunch. It looks as though the restaurant, located in a dock area, started small at first then expanded and expanded again. Its popularity is known even outside of the state and on this pleasant Saturday afternoon, a long line of guests waiting outside to be seated.



​​


The famed Yankee Lobster restaurant and its fabulous lobster roll in South Boston
The grand Charles River in Cambridge, MA
The famed Frank Gehry on Vassar Street in Cambridge
Our hosts, Mo carrying Max, Simone, and Victor
I've never had jumbo lobsters like this before. One cannot eat the whole thing.
We check in and get a room on the 10th Floor. I unpack quickly then change into exercise clothes and go out for a run. MIT and Harvard University are located here. Magnificent old buildings stand next to modern and edgy ones. On this gorgeous late summer day, schools have just started and students fill the streets which are wide and clean and lined with decorated street light poles with baskets of flowers hung on top of them. What a lovely day!



Lee and Aunt Cuc, Mo's mother
We gather to sing happy birthday to Victor who turn 7
We finally get a table and order our foods at the counter. We share a large bowl of clam chowder and a large and hot lobster roll. Nothing fancy about this restaurant as they serve foods in cardboard containers alongside paper napkins and plastic ware but the food is so good.
​
As we are enjoying our hot clam chowder, lobster roll, and cold beer, in walk Lee's cousin, Mo, who comes in to buy lobsters for a dinner party he's hosting tonight to welcome us to Boston. We are pleasantly surprised to see each other sooner than scheduled and agree to meet at Mo's house in Newton at 6 PM.
​
After lunch, we drive to our hotel to check in. As I pull the car under the porte-cochère of the Hyatt in Cambridge, we catch a sight of a wedding ceremony being conducted in front of the hotel on the bank of the beautiful Charles River.






Bo and Lee. Great evening!
Lee and Aunt Cuc playing tourists
Downtown Boston on a beautiful Sunday
Dinner at South Garden in Quincy
Lee hanging with her aunt
Walk around Harvard Square one evening
We come to Mo's house at around 6 PM. Mo, his wife, Simone, and their two kids, Victor and Max, moved into this beautiful home in Newton a couple of years ago. The two-story home has a bright sunroom and is surrounded by mature landscapes. A giant crop of rock in the backyard serves as a natural wall and in front of which are foot paths and shallow koi pond.

Both Mo's and Simone's parents are here as are Mo's friends, John and Thuy so we have a decent size party. Mo is a great cook and for tonight, he is serving us an al fresco style dinner of meat and shrimp noodles, giant and fresh lobsters paired with excellent wine.

​We enjoy the foods, the nice weather, their beautiful backyard, and the catch-up conversation.



We go to Mooo for dinner one night
Sunday, August 27, 2017


​
A free day for me today and everyone else is busy so Lee and I join Mo's mother (Lee's aunt) to do a typical tourist tour of Boston. We pick up Aunt Cuc at her apartment in Dorchester and have breakfast at a restaurant down the street from her aparment, then we head to Downtown Boston.
​
It's a clear, sunny and warm day in Boston, a perfect day for walking around and there are tourists everywhere you look. I park the car in a garage near Faneuil Hall which is close to a number of popular tourist sites. The sidewalks this morning are packed with tourists. Some are in groups with tour guides, others are on their own, and colorful opened deck tour buses including the amphibian ones run up and down the streets. What a vibrant city!

We do a small loop that covers several sites including Quincy Market, Faneuil Hall, the Old Statehouse, Trinity Church, and the nice public parks of Boston Common. Most of these sites are historically significant and featured prominently in many wonderful American Revolution stories.
​
Walking from place to place, we stop occasionally to take pictures, enjoy various street performances, dodge souvenir stands, sit on park benches to gaze at the sea, and talk about our lives, and plan for the evening.

It's a wonderful day!
Monday – Wednesday, August 28-30, 2017



As I attend meetings all day on Monday and Tuesday, Lee gets up late, gets breakfast, then hails a Uber to Mo's house to visit her aunt who comes to babysit Mo's kids. I admire the close relationship Lee and her aunt have.

In late afternoon, I would pick Lee up to go to dinner by ourselves, one night and join Mo's family another night.

It has been a wonderful trip, one Lee has been looking forward to and I'm glad everything has turned out great. We say good bye to Mo and Simone, his parents, and their kids, and promise we will return soon.

So long Boston!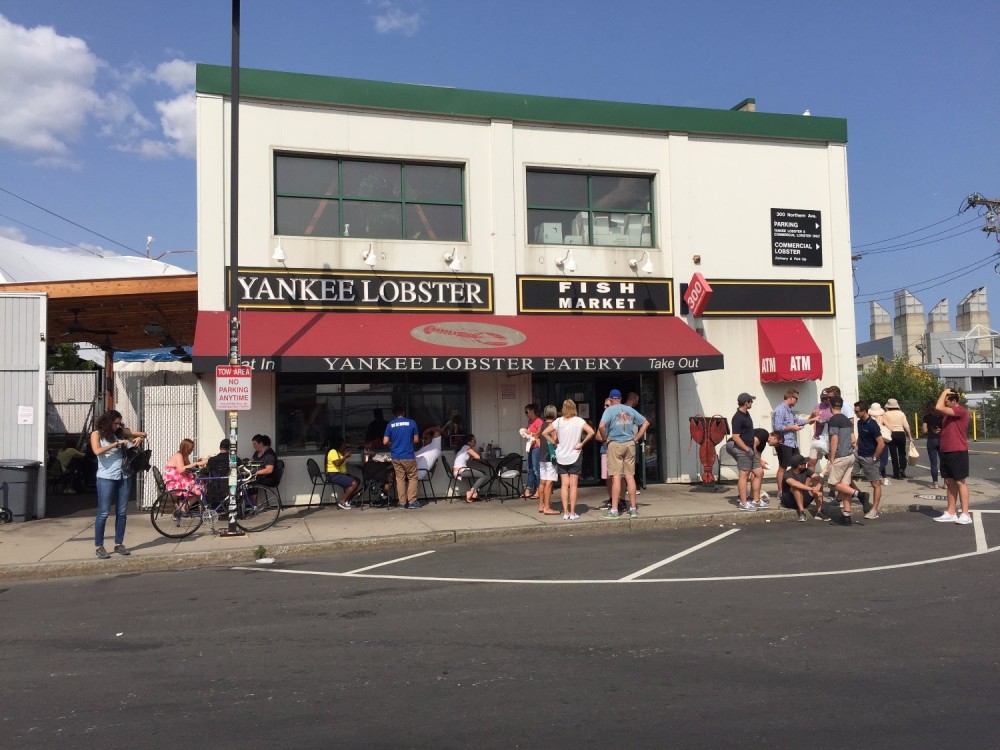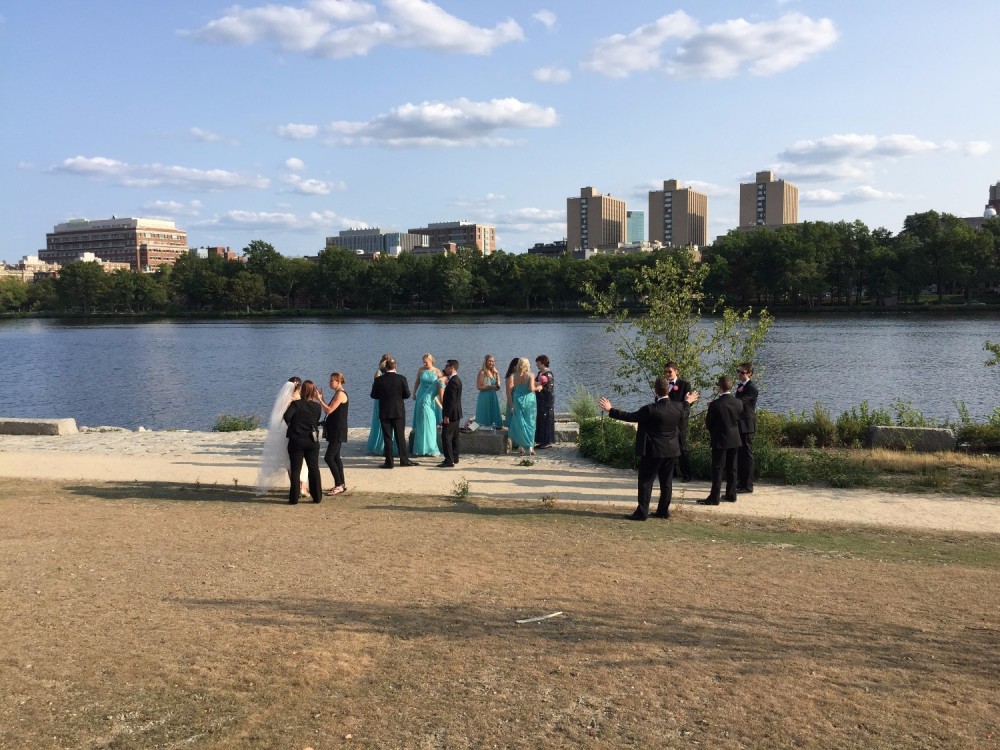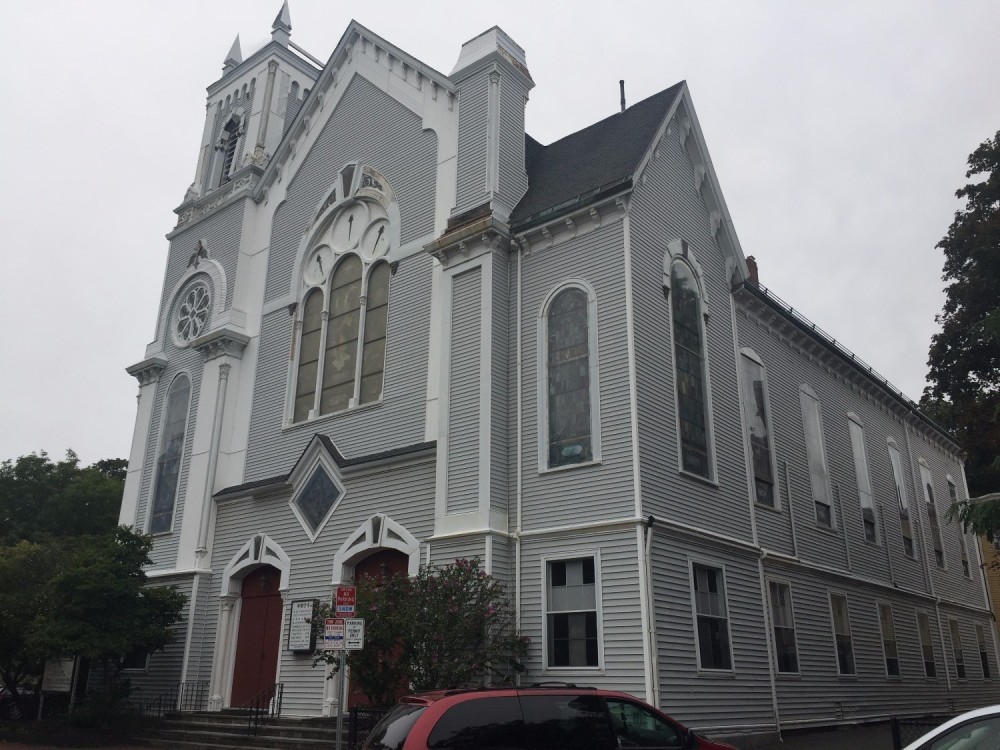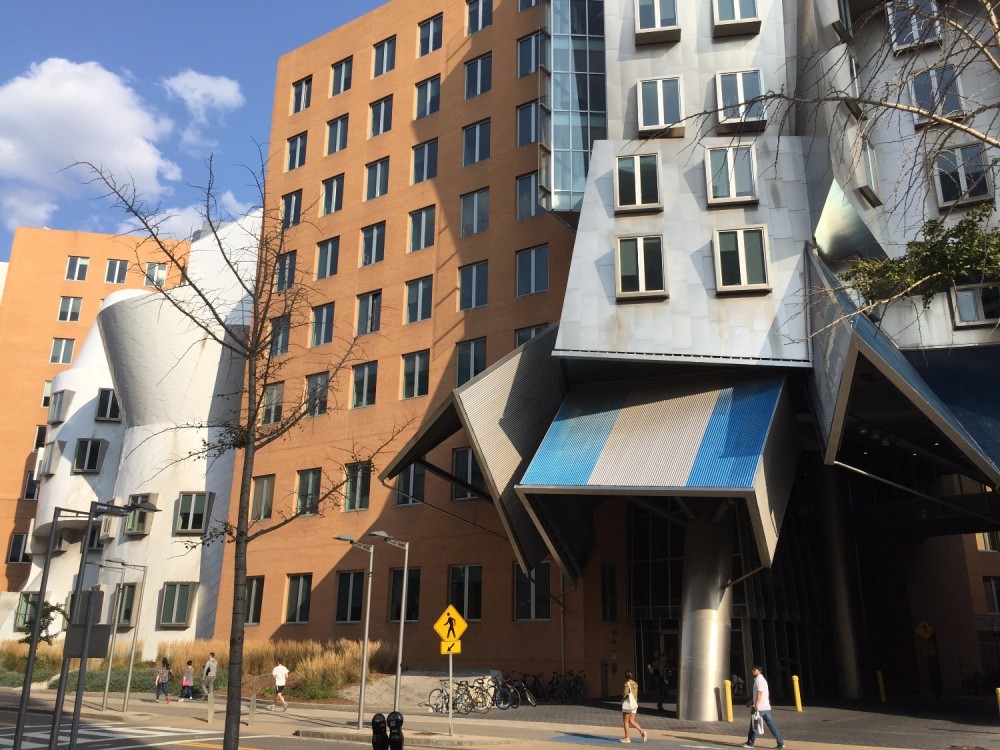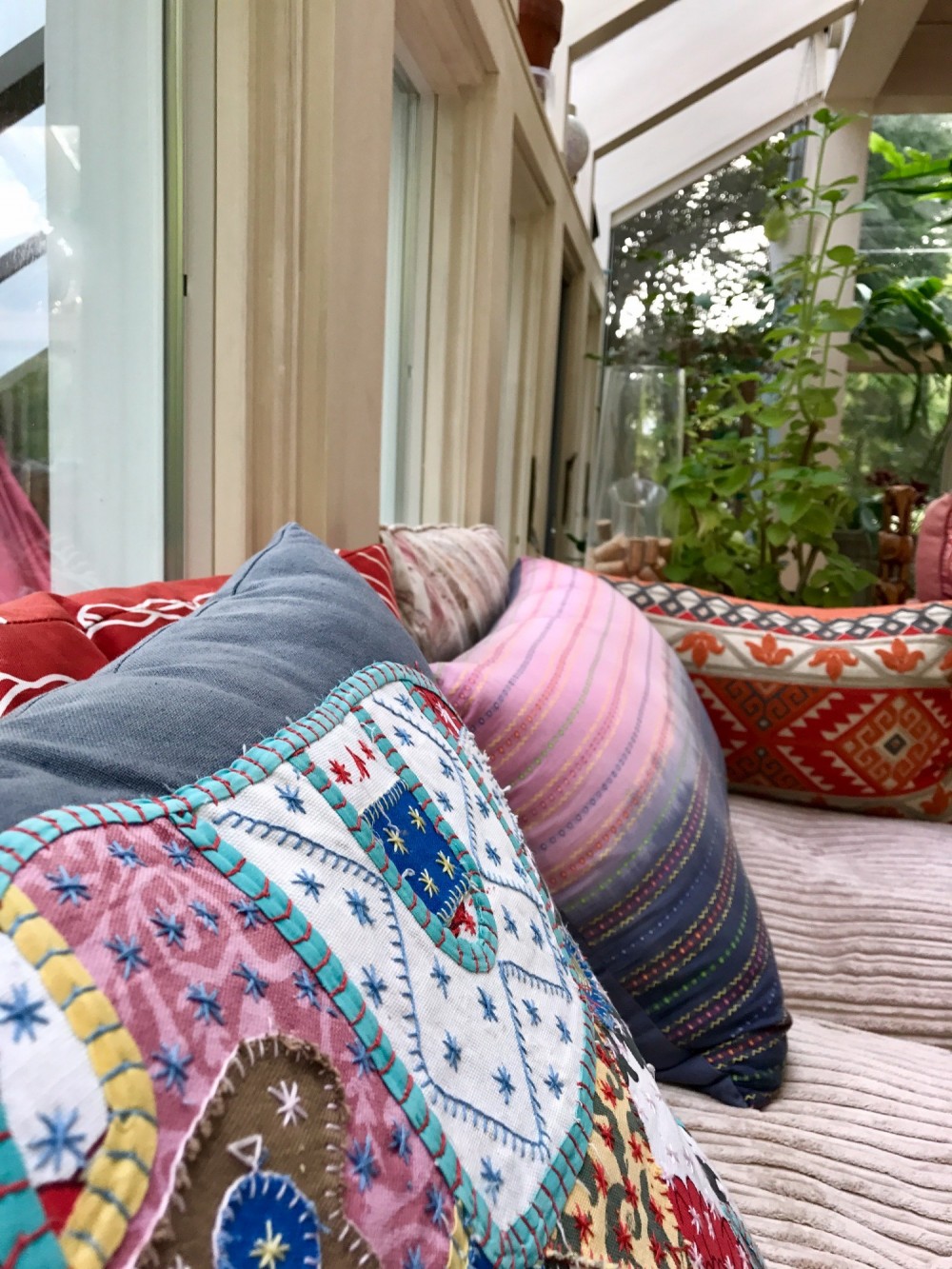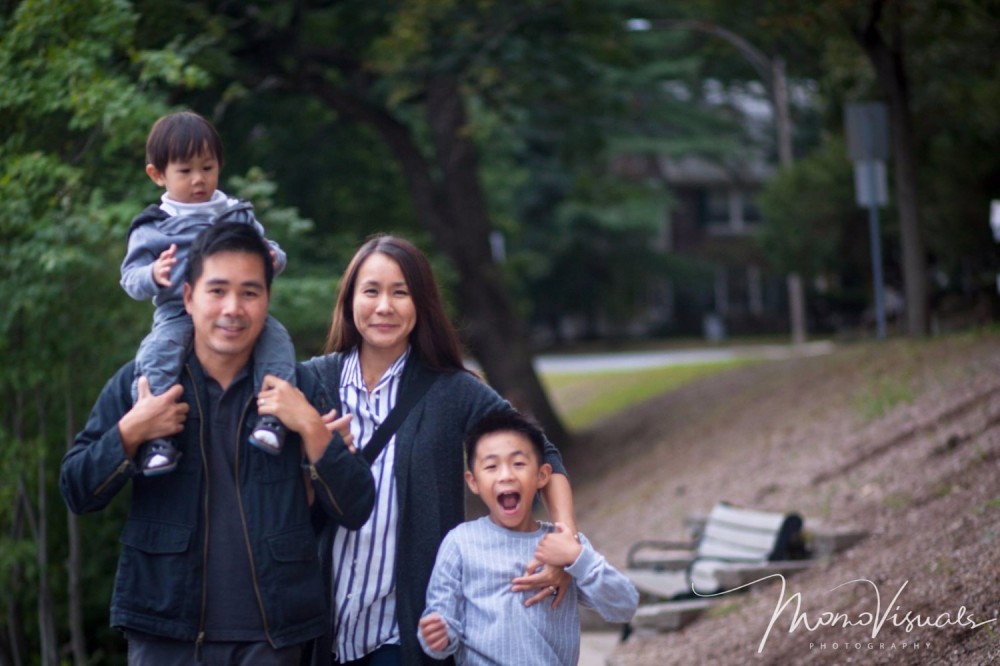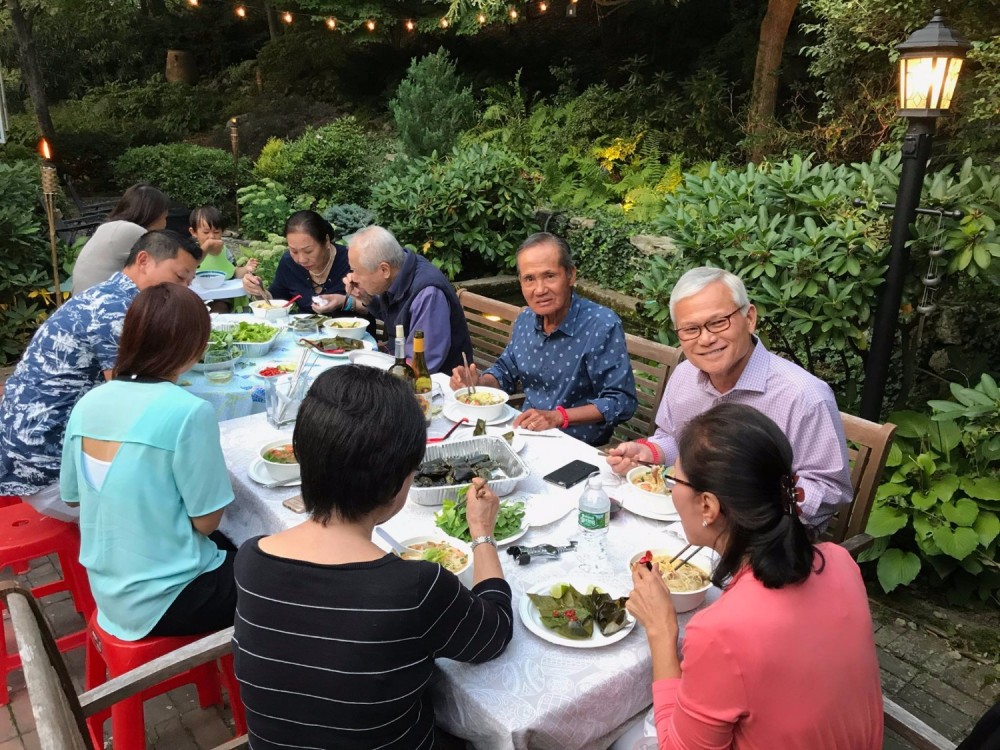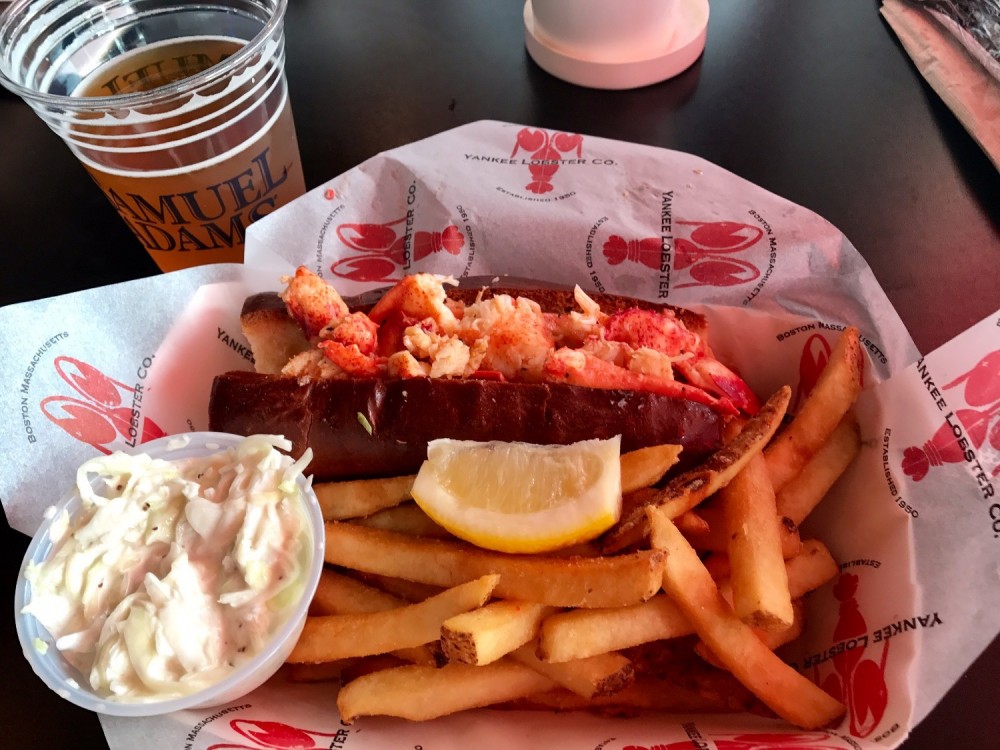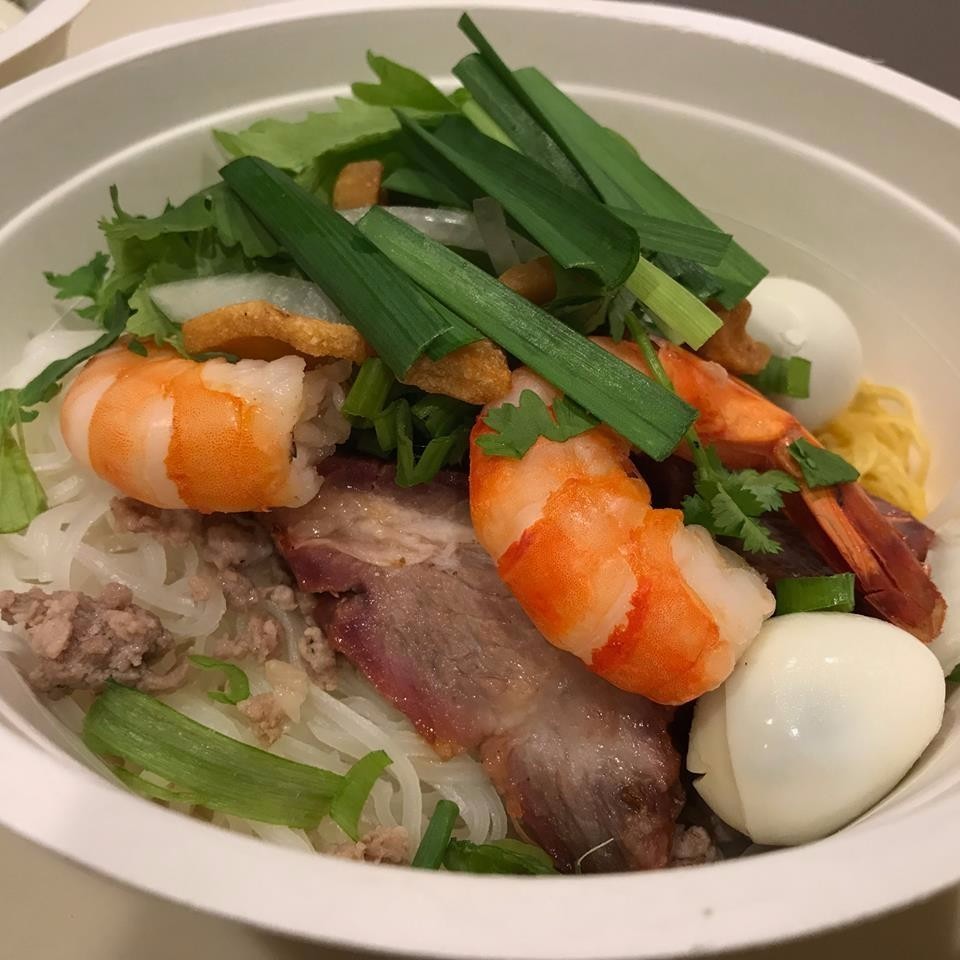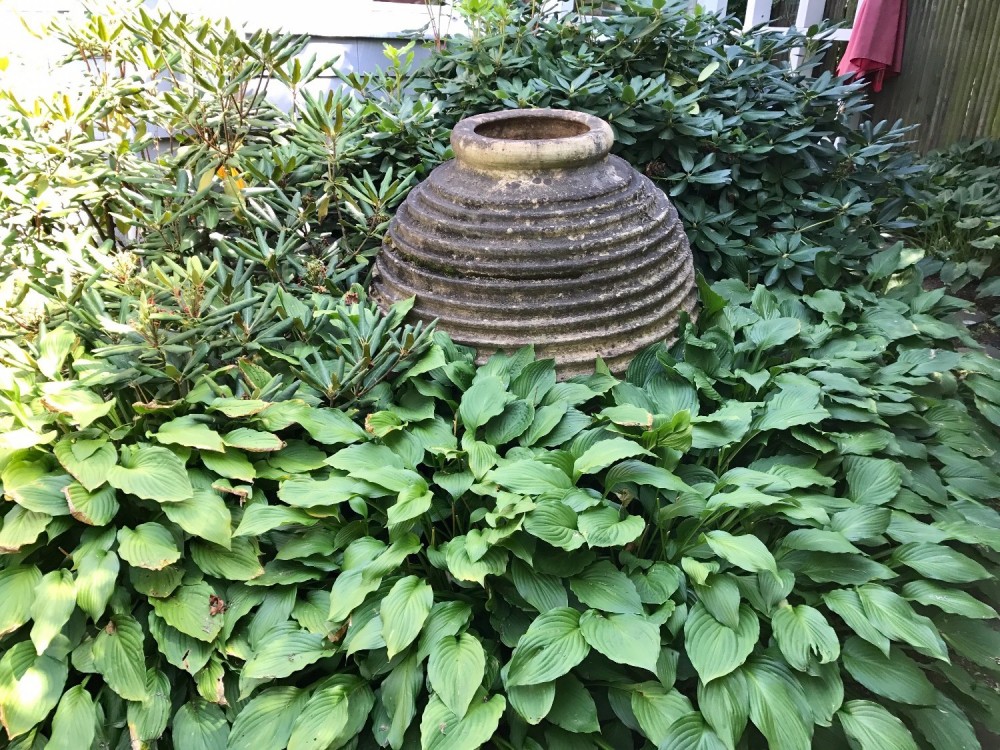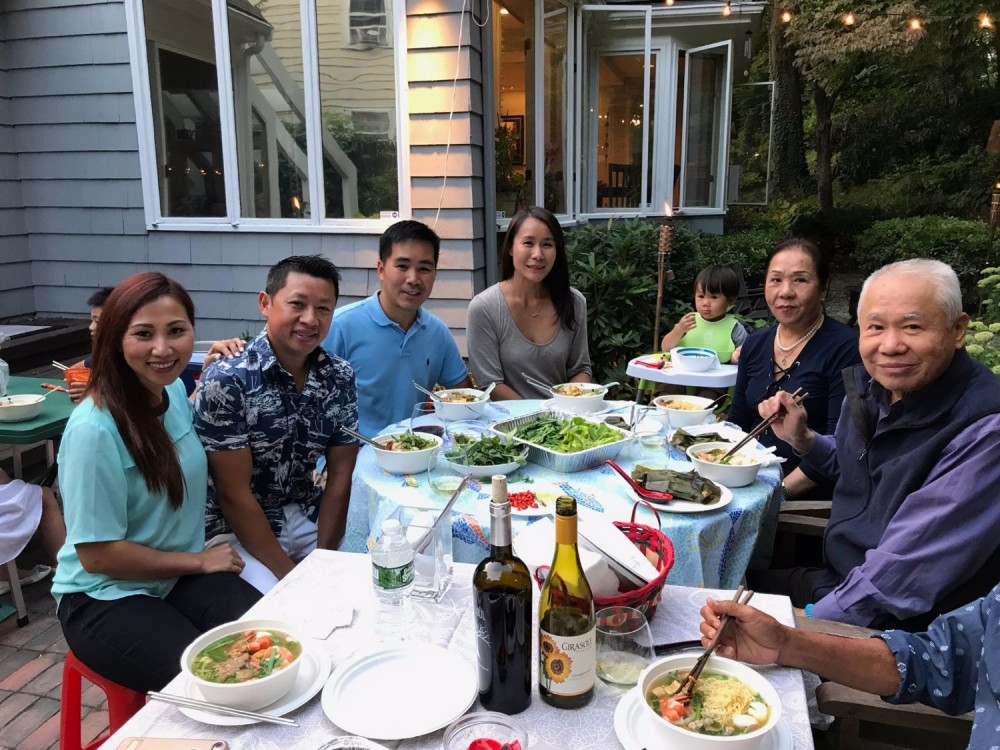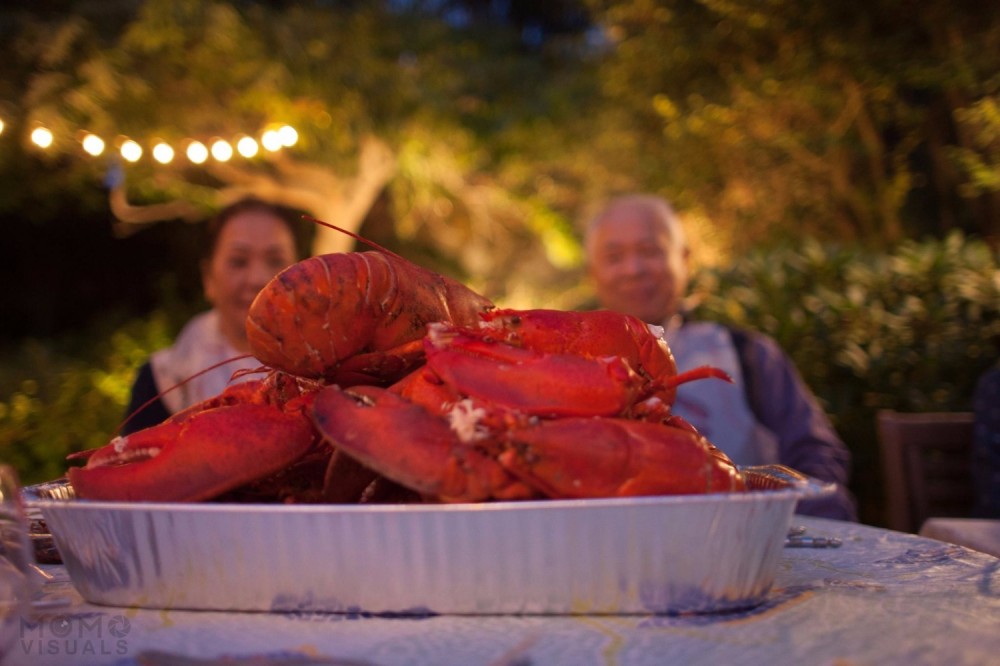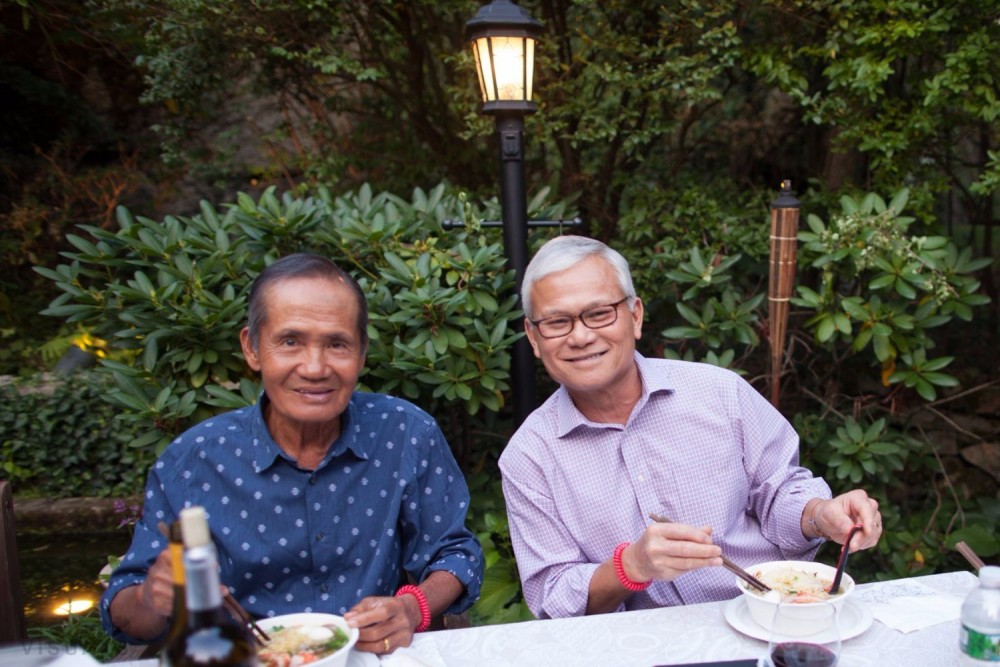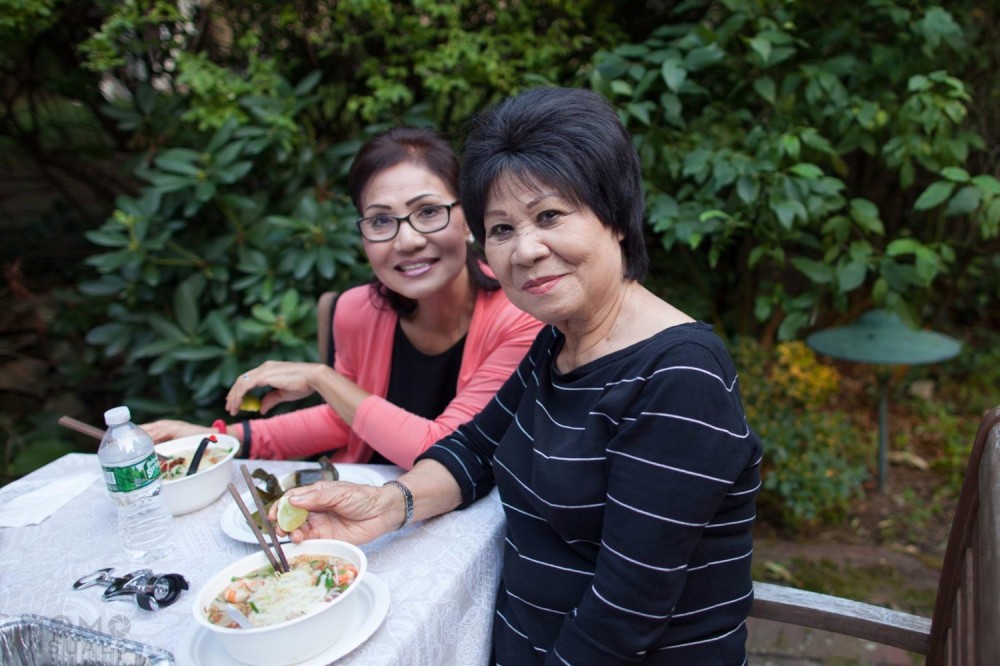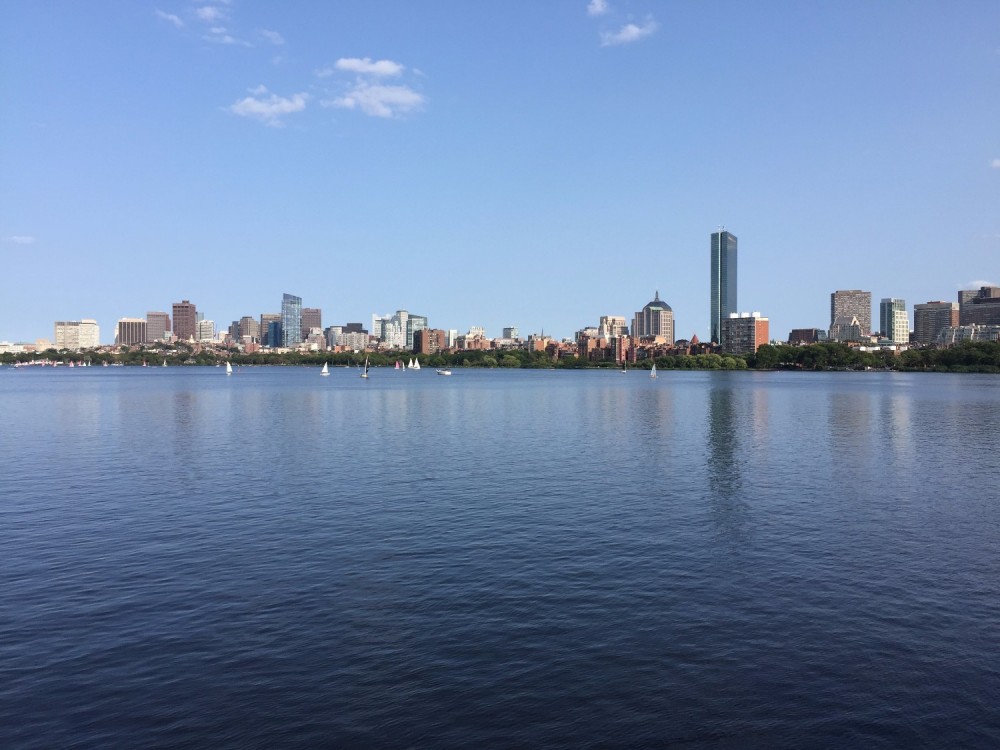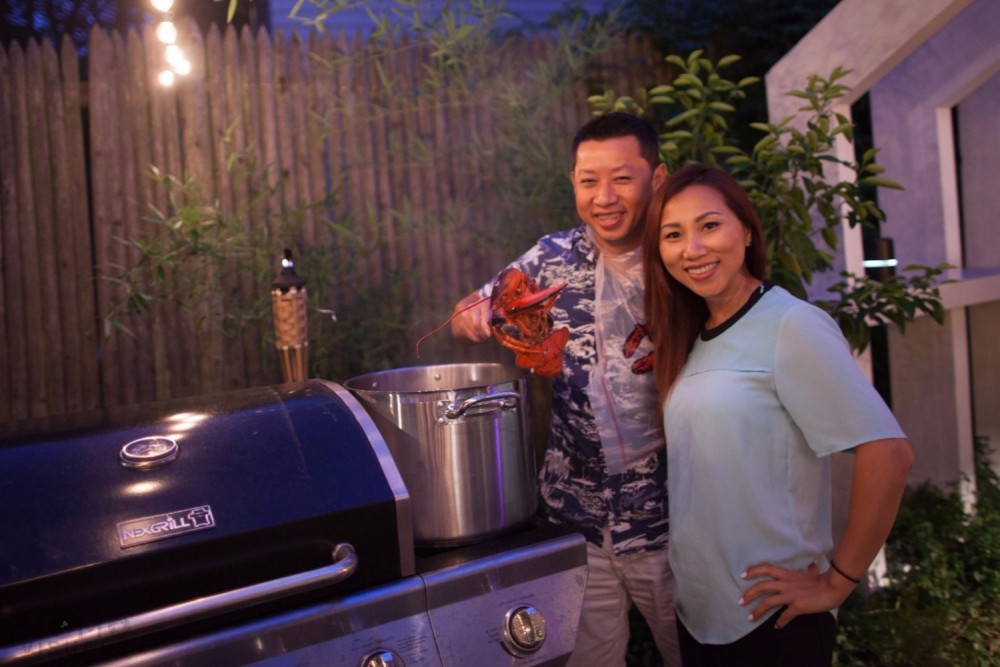 Mo and Simone's friends, John and Thuy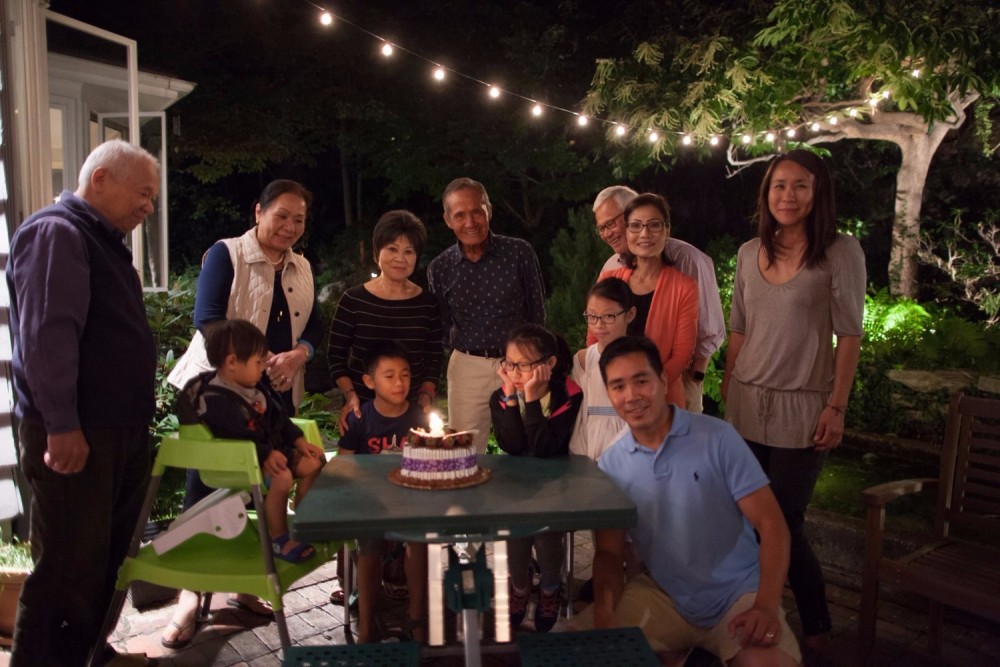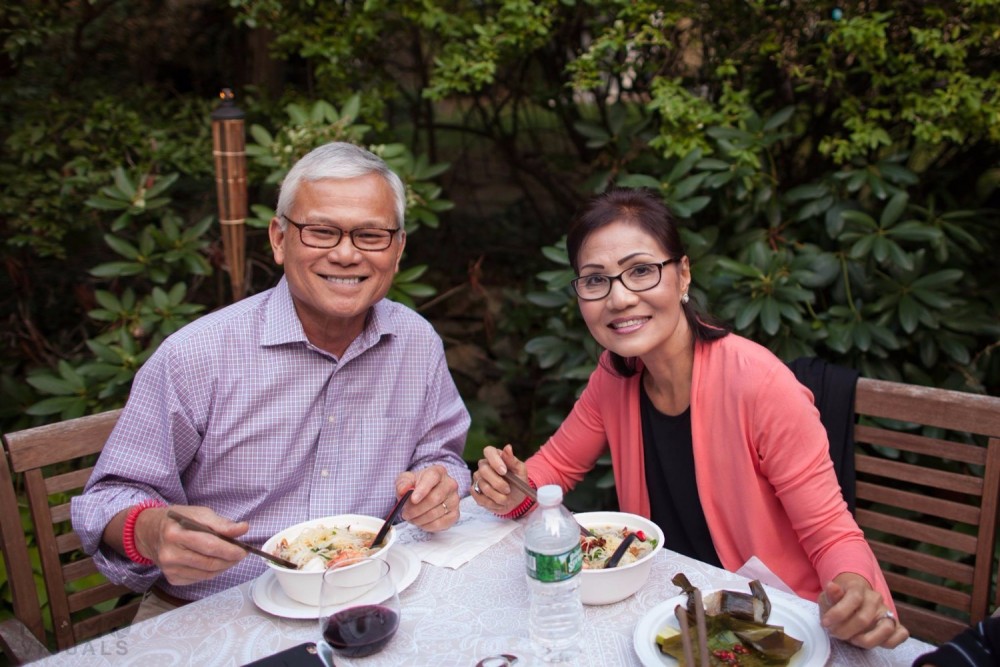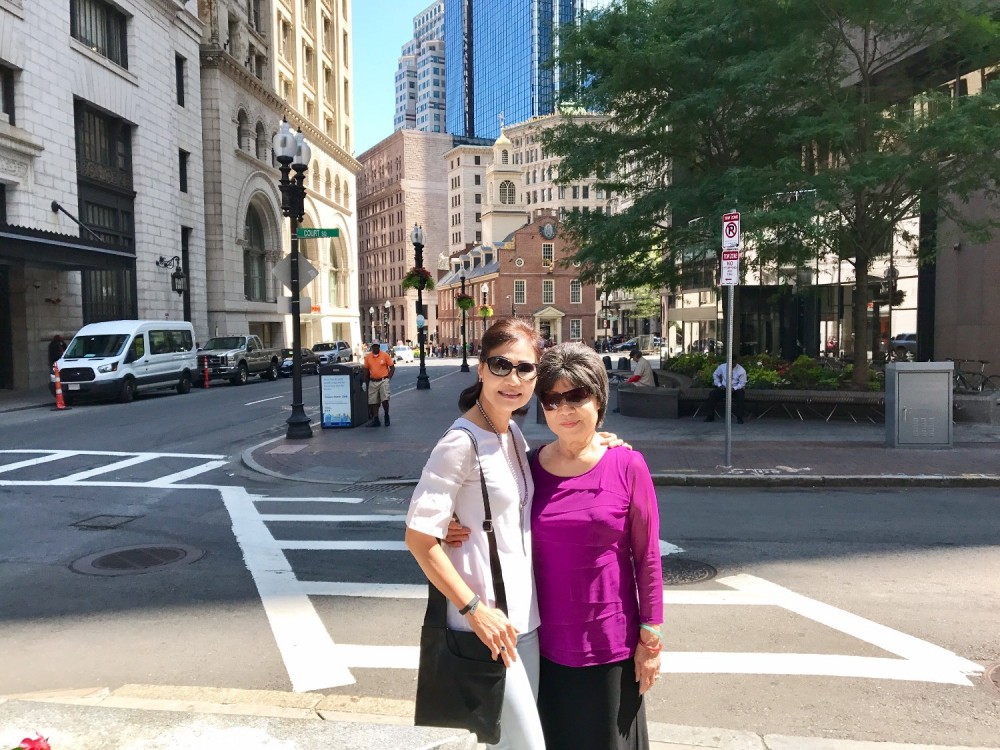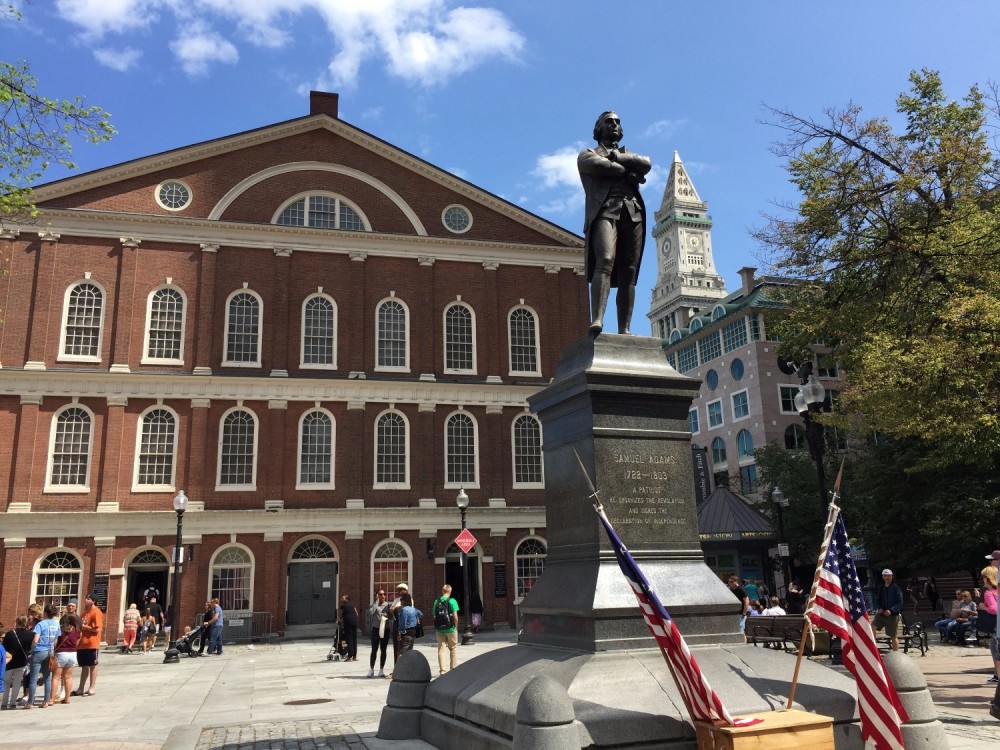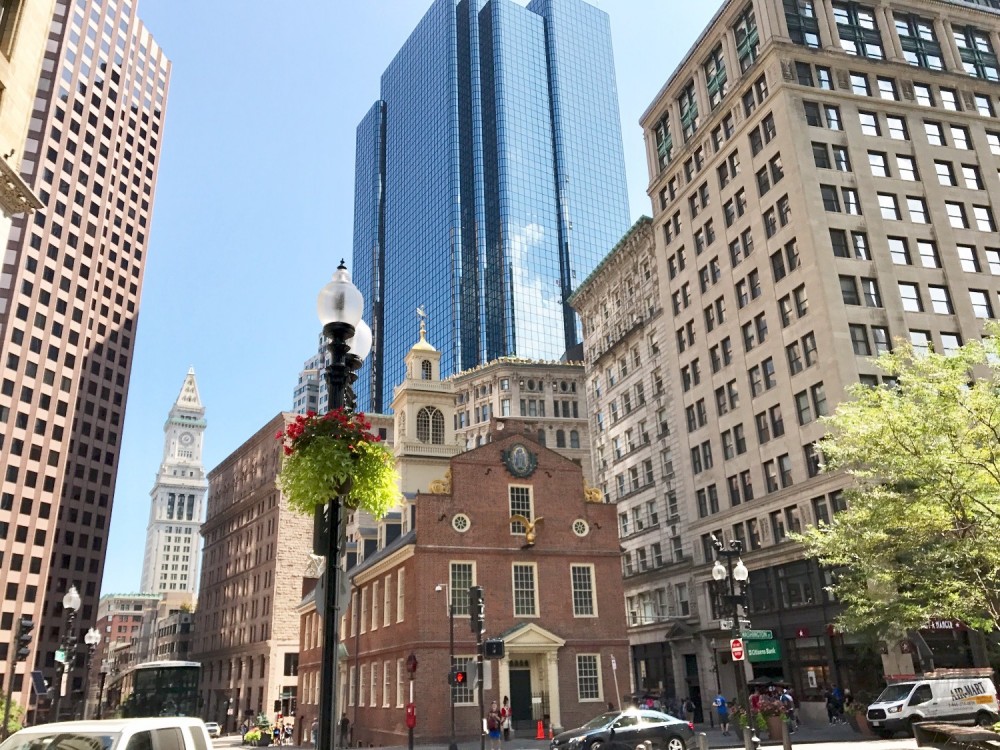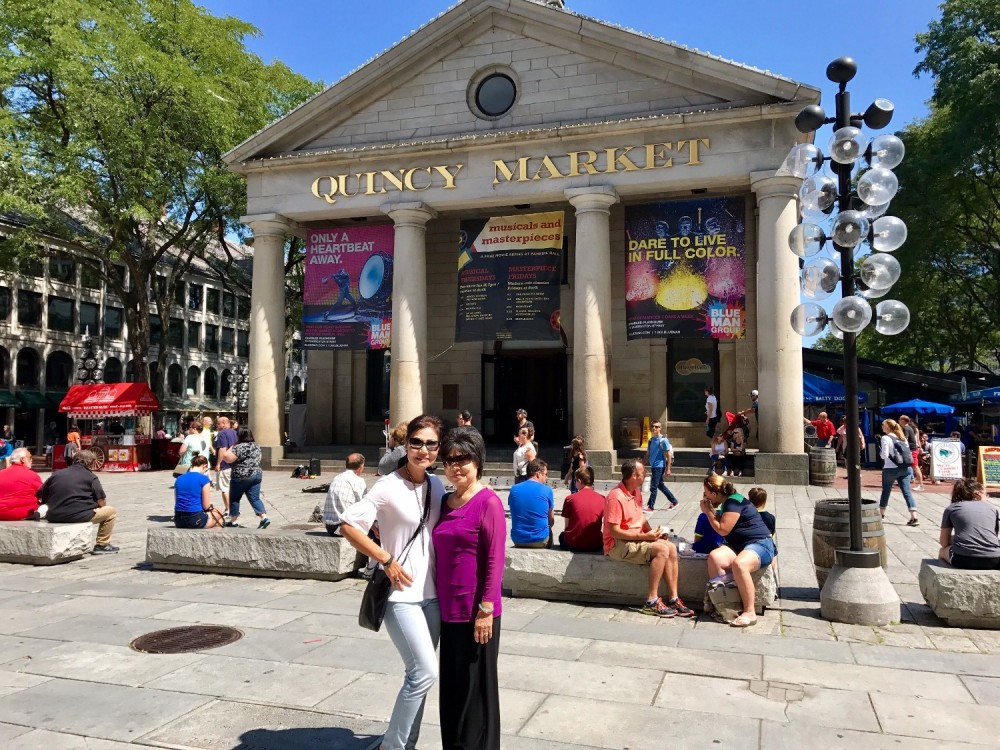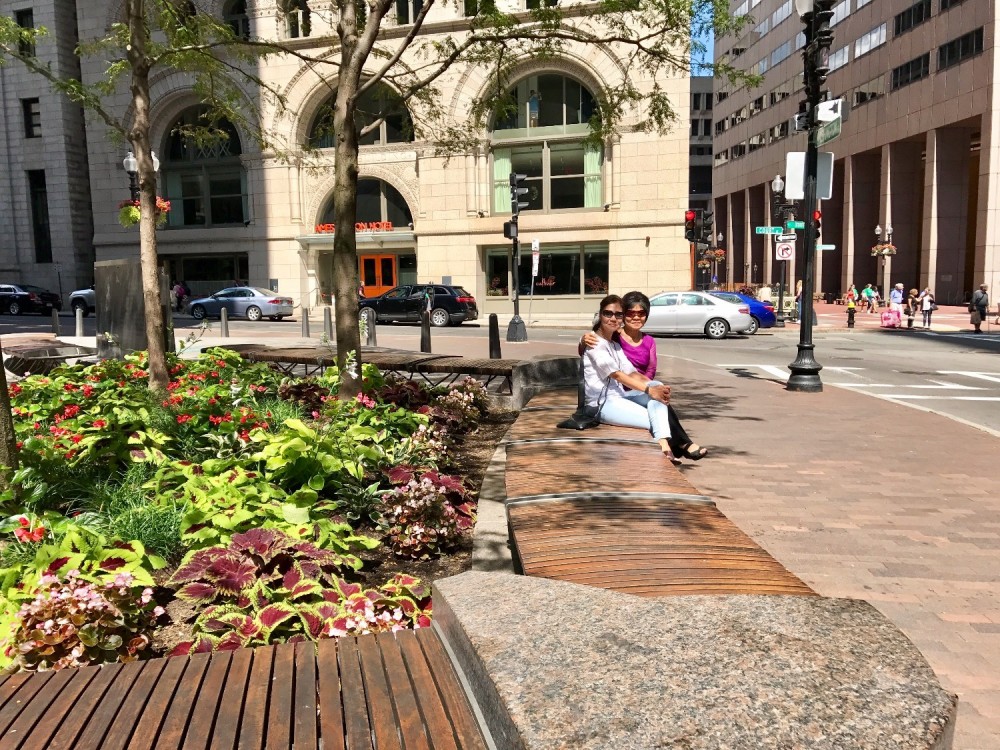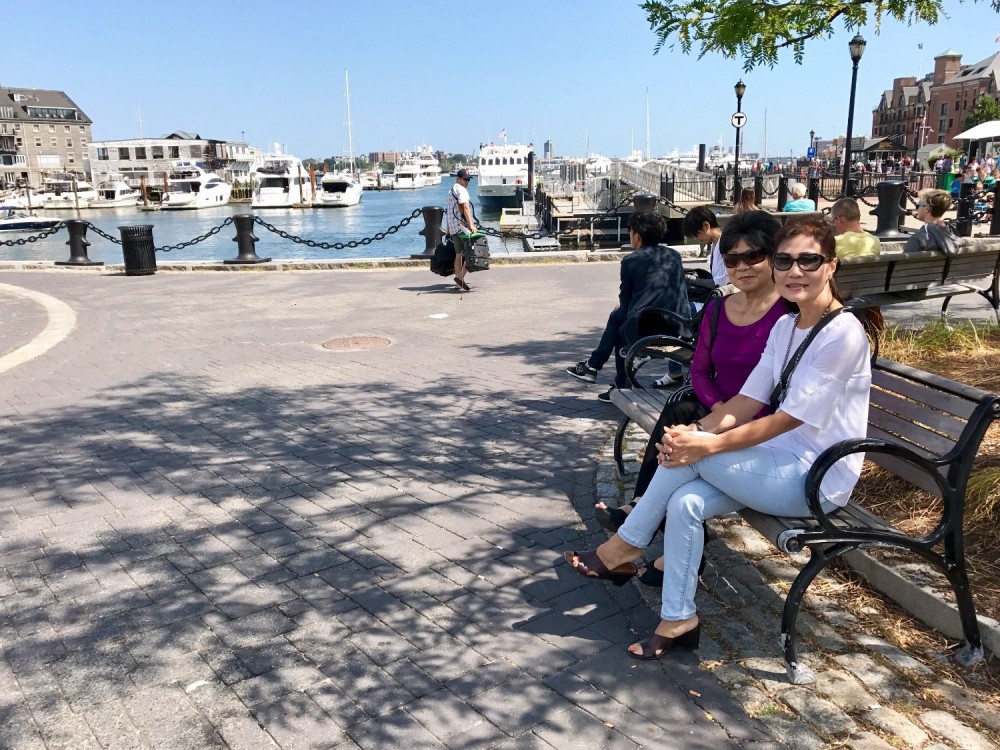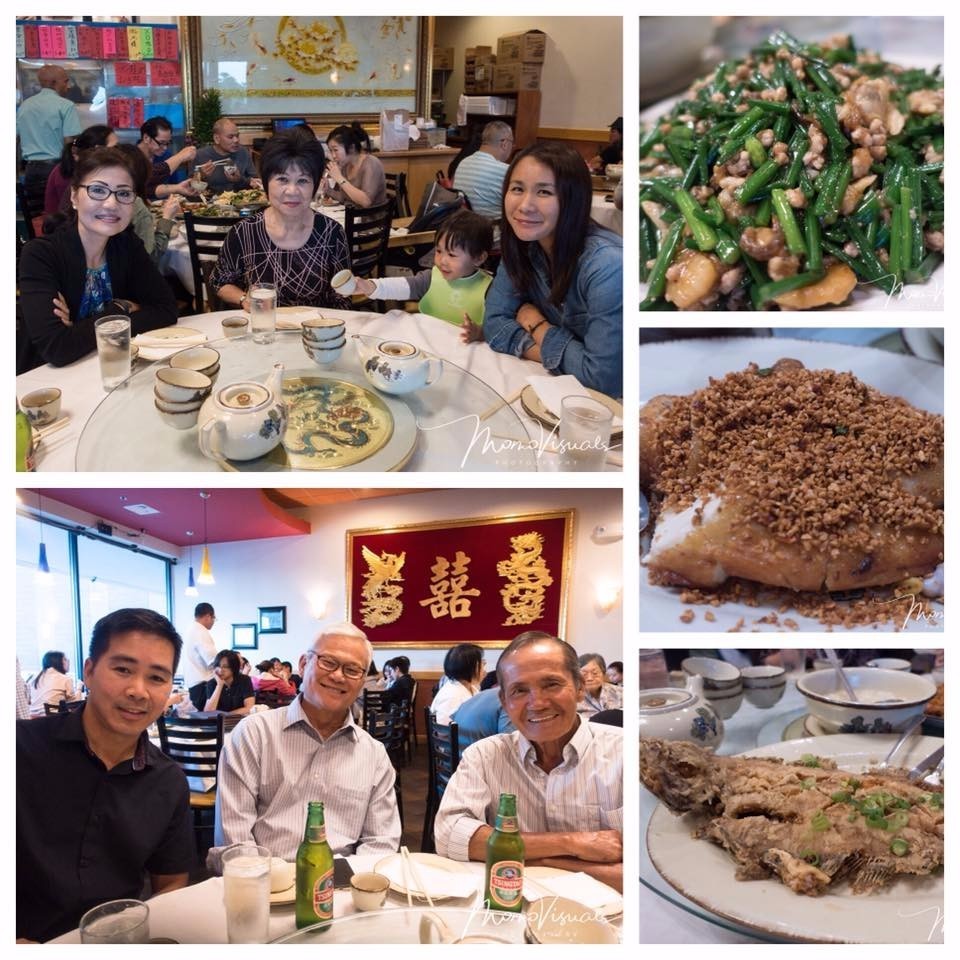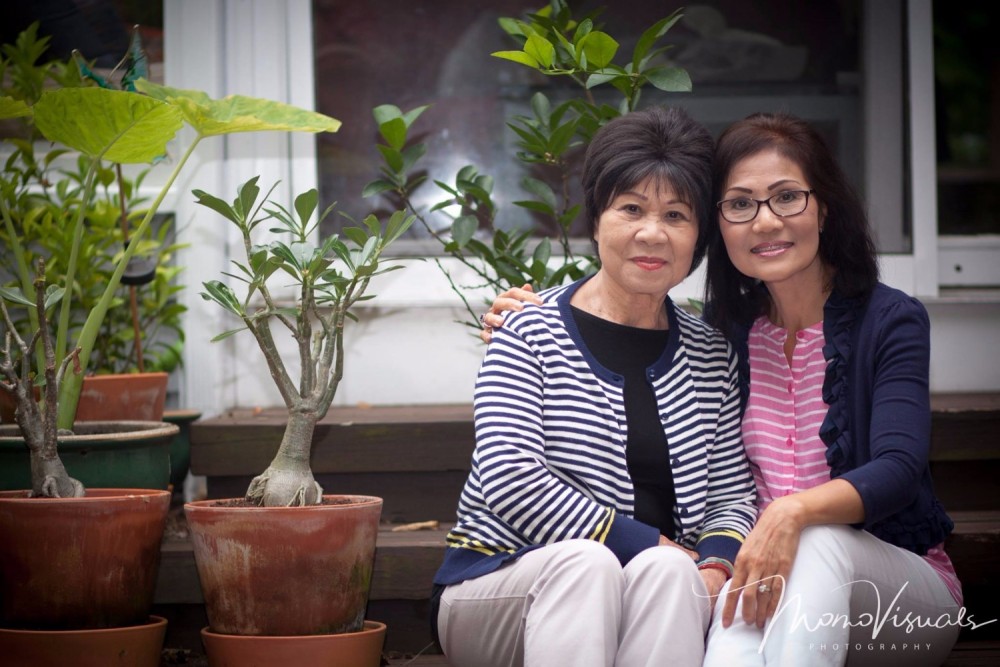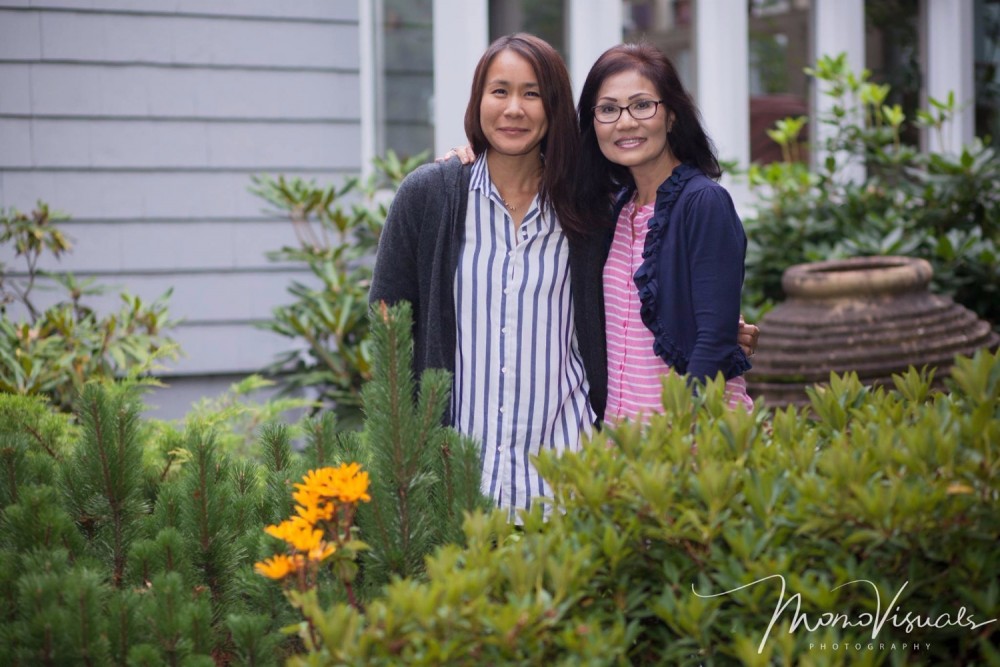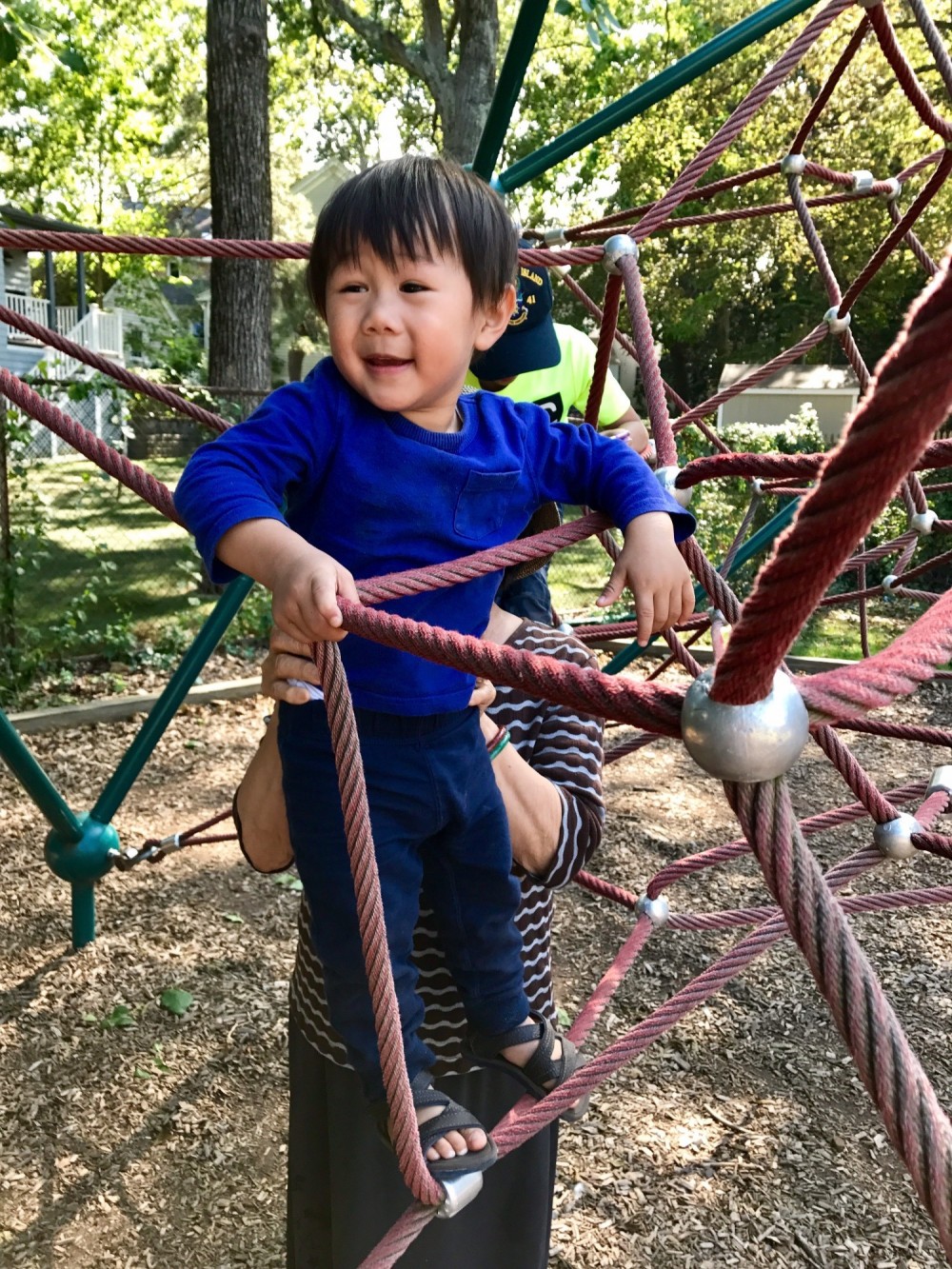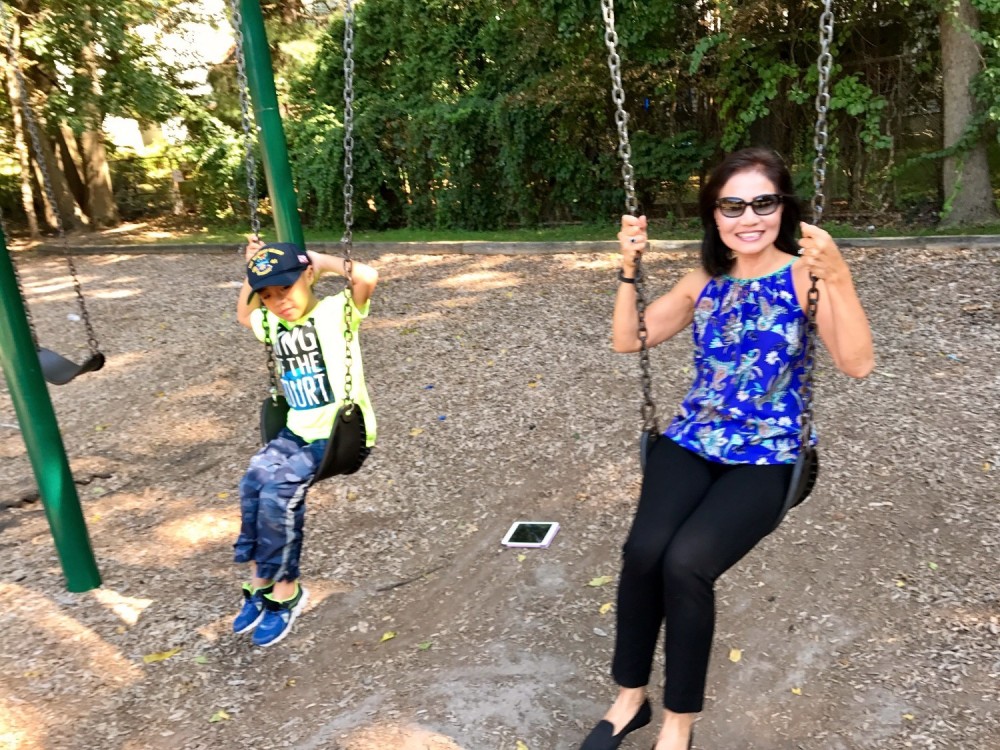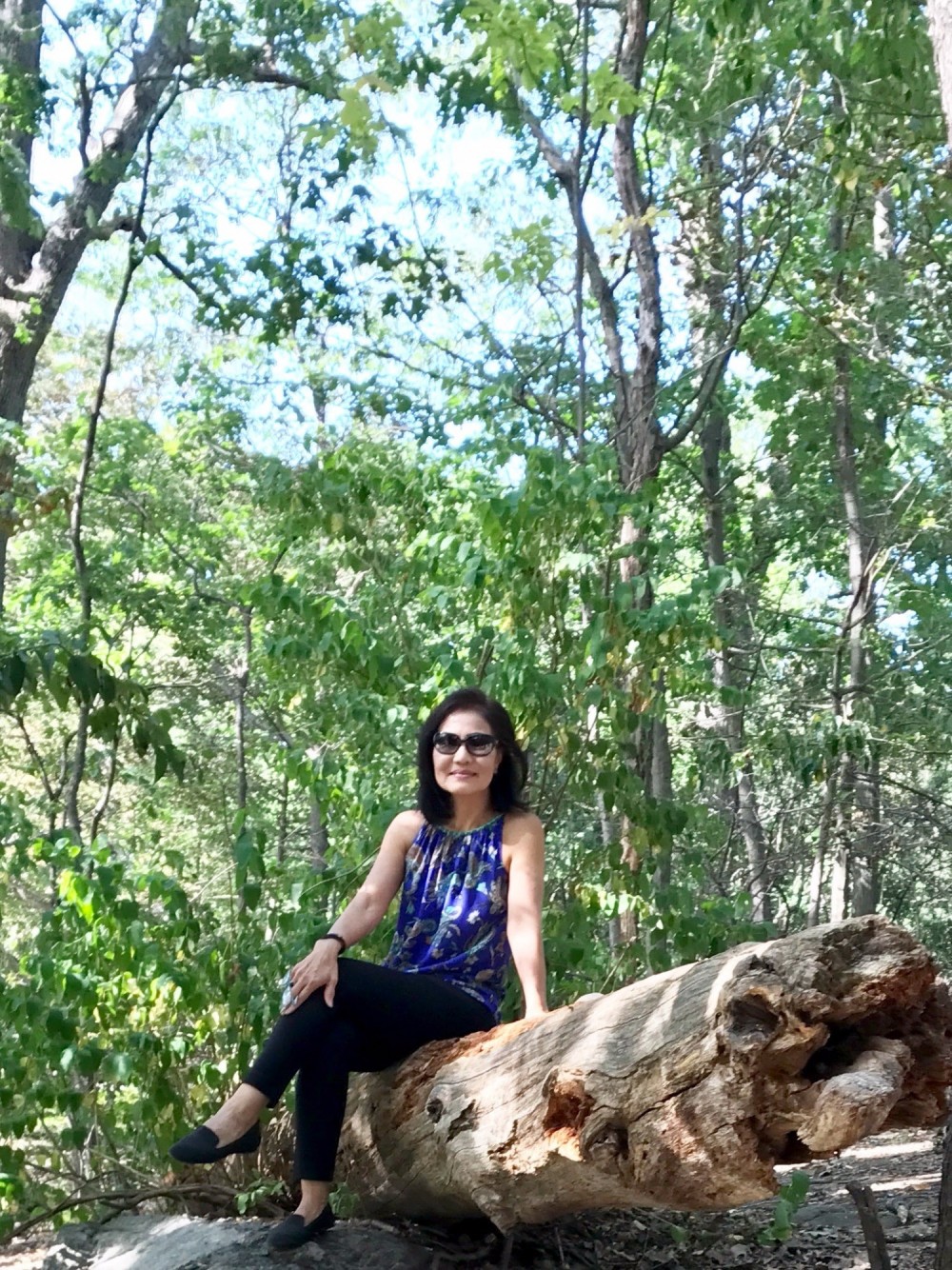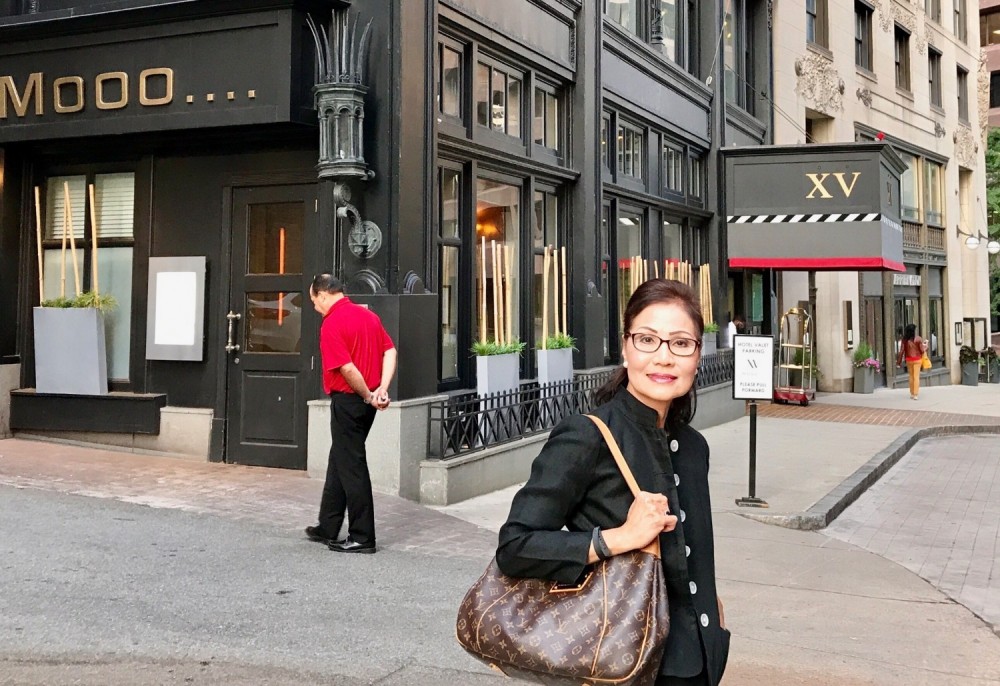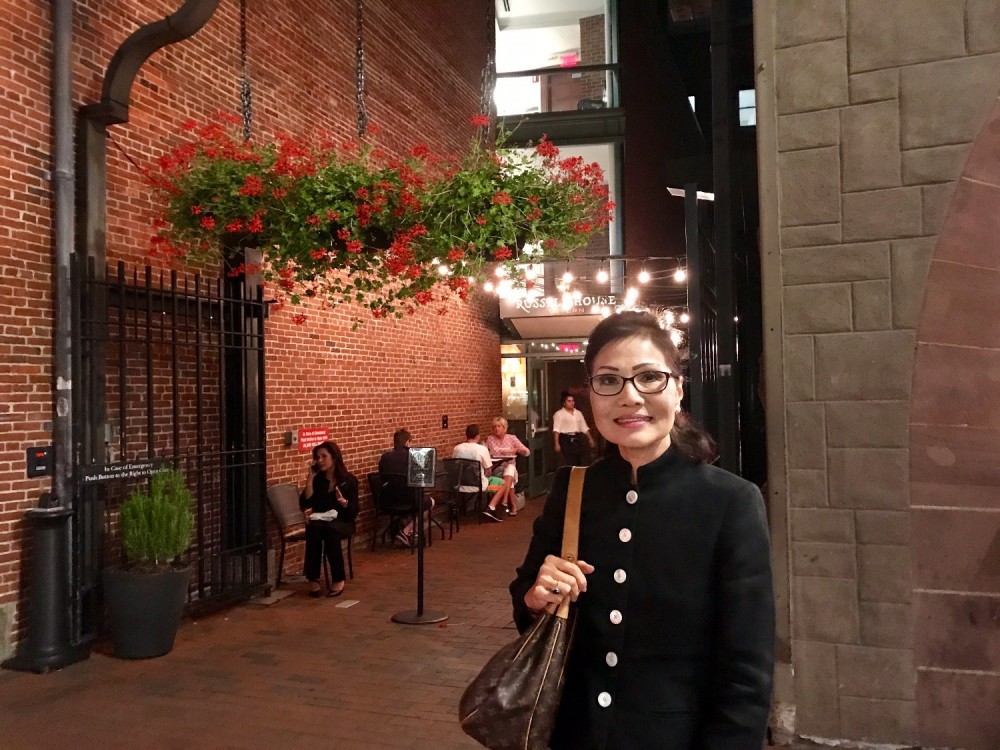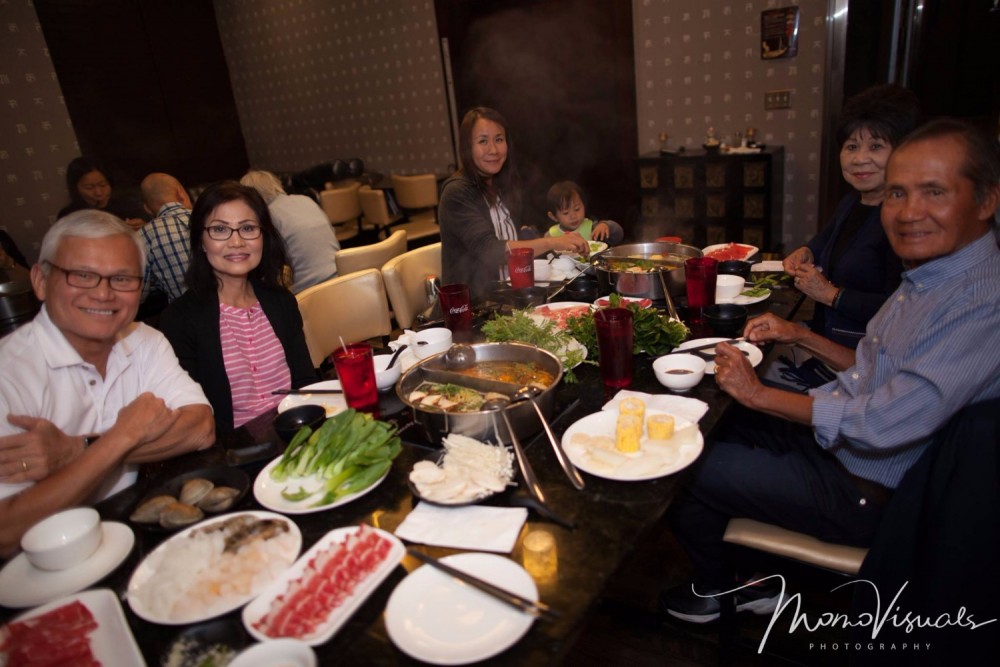 And go out to dinner with the family another evening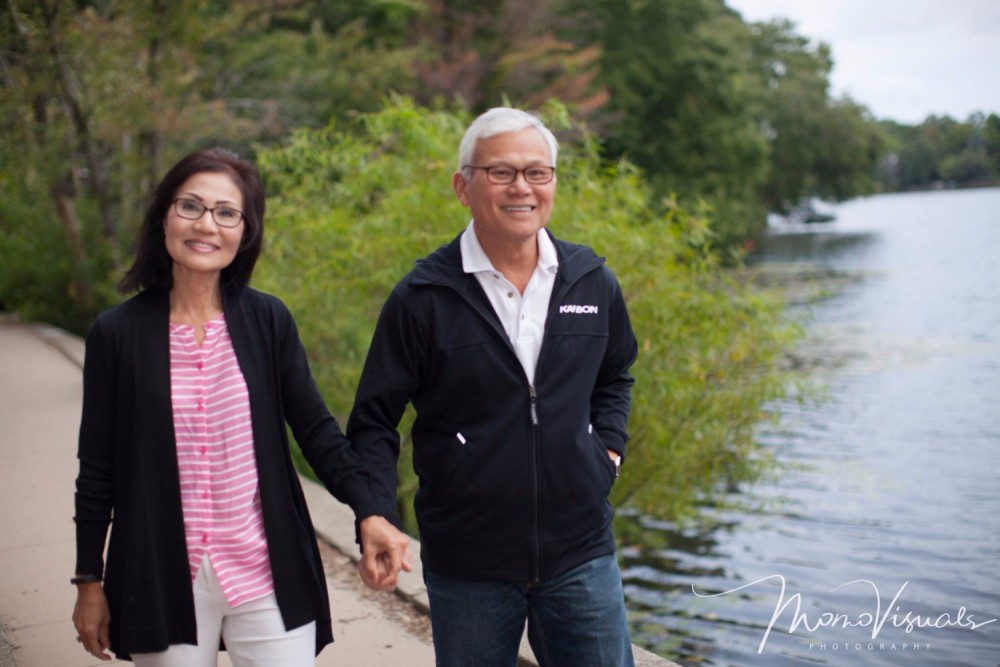 What an awesome trip! Thanks Mo for the beautiful pictures