2017 Cancun - Playa del Carmen, Days 3-5

Sunday, July 16, 2017


​
The Playacar Palace is part of the 'Palace' chain that has resorts in the Cancun Area, Los Cabos, and Jamaica. Where they have facilities close together, guests can use any of their facilities for free and in some cases, the resort provides transportation between their facilities.
​
We take advantage of the service this morning by taking a trip to visit their biggest resort in the area, the Moon Palace, in Cancun.
​
The van picks us up along with a few other people around 9:00 am and 45 minutes later, it drops us off in front of the Sunrise Section of the huge Moon Palace.
​
This place is vast and resembles a Las Vegas grand casino. We walk through the resort lobby which is cavernous and has thick carpet, huge vases of flowers, expensive paintings, beautiful chandeliers, comfortable sofas and chairs, and soft music and lighting, then we walk out onto a sun-drenched area filled with pools, waterfalls, curved bridges, colorful landscaping, and humanity of all shapes and forms, and the blue sea beyond.

​​
At Moon Palace. L-R Julian, Geoff, Pierce, Lee, Hannah, Christina, Kieumy
Getting ready for dinner
L-R: Geoff, Kieumy, Hannah, Pierce, Julian, lee, Bo, Christina, Evamarie, and Stephanie​
​
Back to our tranquil Playacar Palace
I cannot tell you how many pools this place has without looking it up, but there are many, big and small, and they are crowded too as all the pool chairs seem to have been taken. The reason the pool area is so full is because no one is swimming at the beach. We have heard it before and it's true that the sea water at Moon Palace is un-swimmable because it has too much seaweeds and it smells, and to compensate for that, Moon Palace built huge pools for its guests and the guests seem to be happy to stick around the pools wading and drinking.

​​We finally find some chairs in the shade and let the kids go wild in the pools. Getting hungry late in the afternoon, we have our lunch at La Gondola, a bright and roomy Italian buffet close to the lobby area before we head back to Playa del Carmen.

White sandy beach at Moon Palace but closer to the water, there are a lot of seaweeds.
Another beautiful day in Playa del Carmen
Evamarie suspicious of the sand
Christina does yoga on beach
Julian and Stephanie jet skiing
Great dinner at MoMoNoHaNa Restaurant
Tuesday, June 18, 2017



Our last full day in Playa del Carmen. We repeat our routine of the last few days by going to the beach, pool, doing group exercise in the pool, and having good foods.

In the evening a few of us gather for dinner at the resort Italian Restaurant, Terraza, and the rest enjoy the meal at MoMoNoHaNa
Monday, June 17, 2017


​
A lazy day at the pool today. Kieumy had gone down to the pool area and reserved a few a lounge chairs under the coconut trees on this sunny and beautiful day. We come down to the pool after breakfast to take a lot of pictures and to just relax. We swim in the pool, read books, order food and drinks, take nap, and time just seems to stop. In the afternoon, the ladies head to the spas, and the kids engage in water activities including jet skiing, paddle boating, and fly boarding.
​
Later in the afternoon, everyone heads back to their rooms to shower and rest, I head to town to take in the sight, sound, and heartbeat of Playa del Carmen.
​
In the evening some of us have dinner at the buffet and other enjoy a great Japanese dinner at MoMoNoHaNa Restaurant.
Clouds roll in but the showers are very short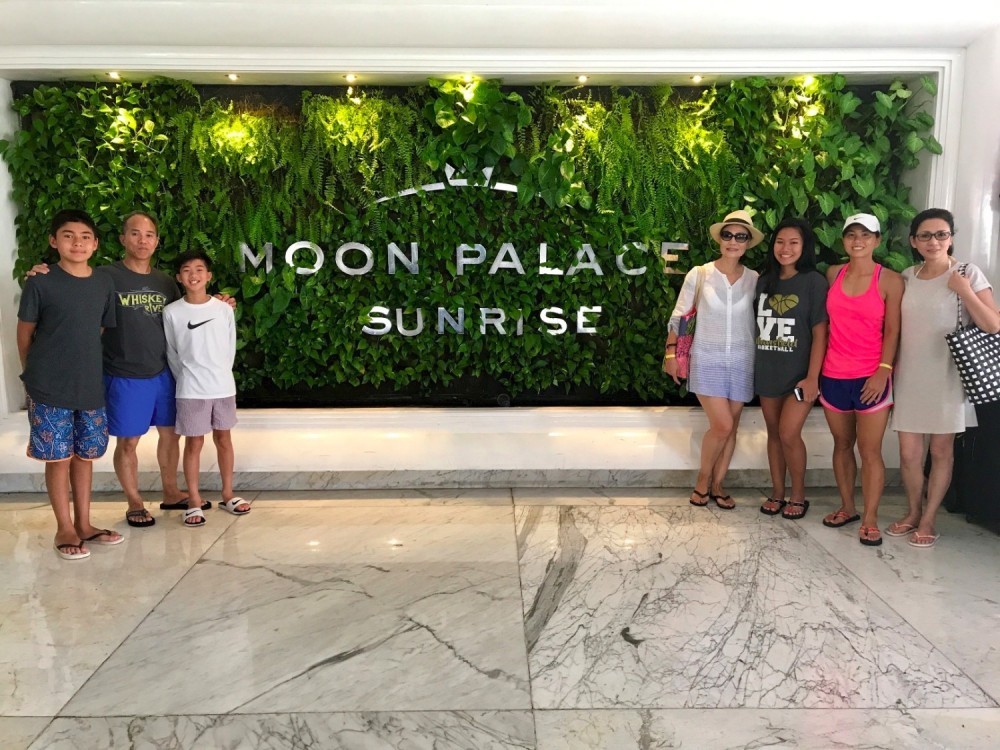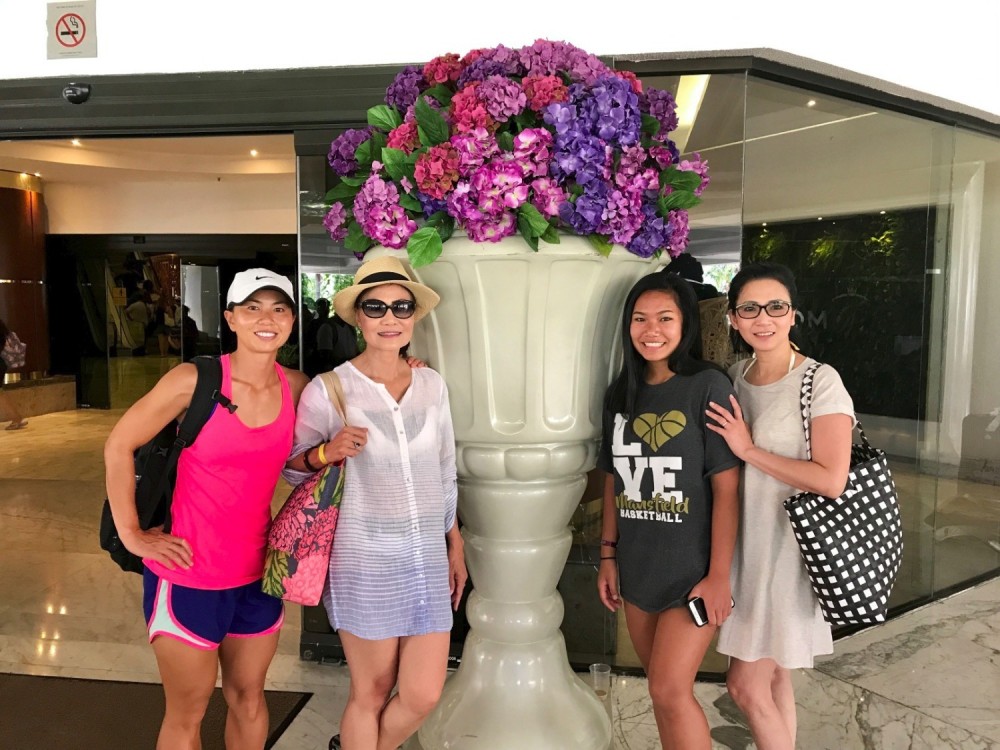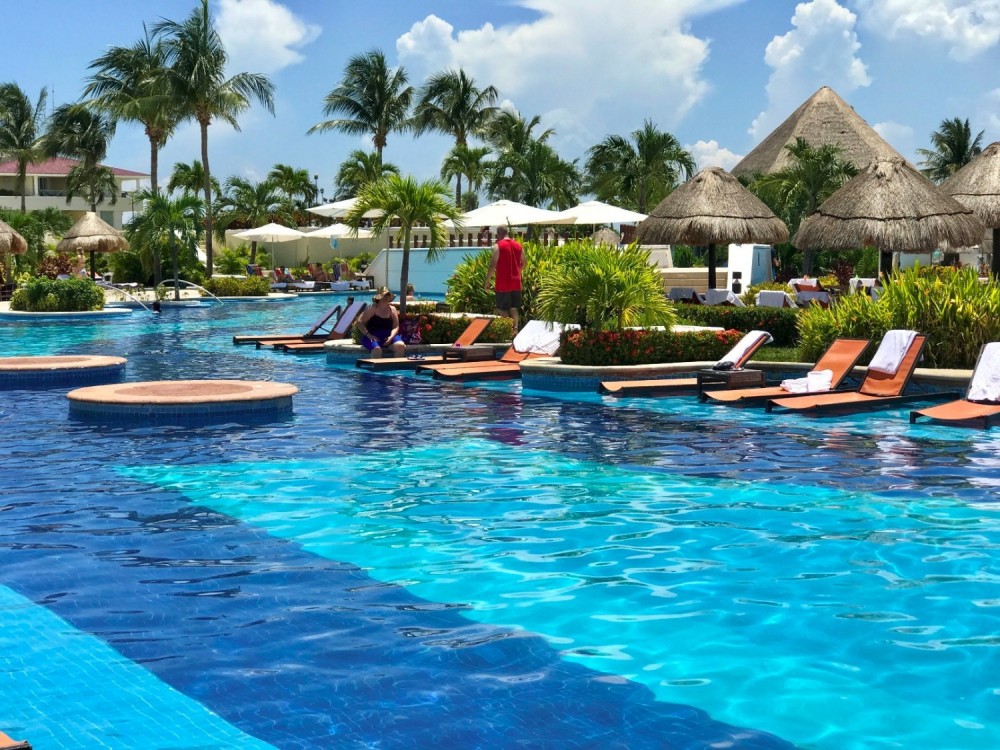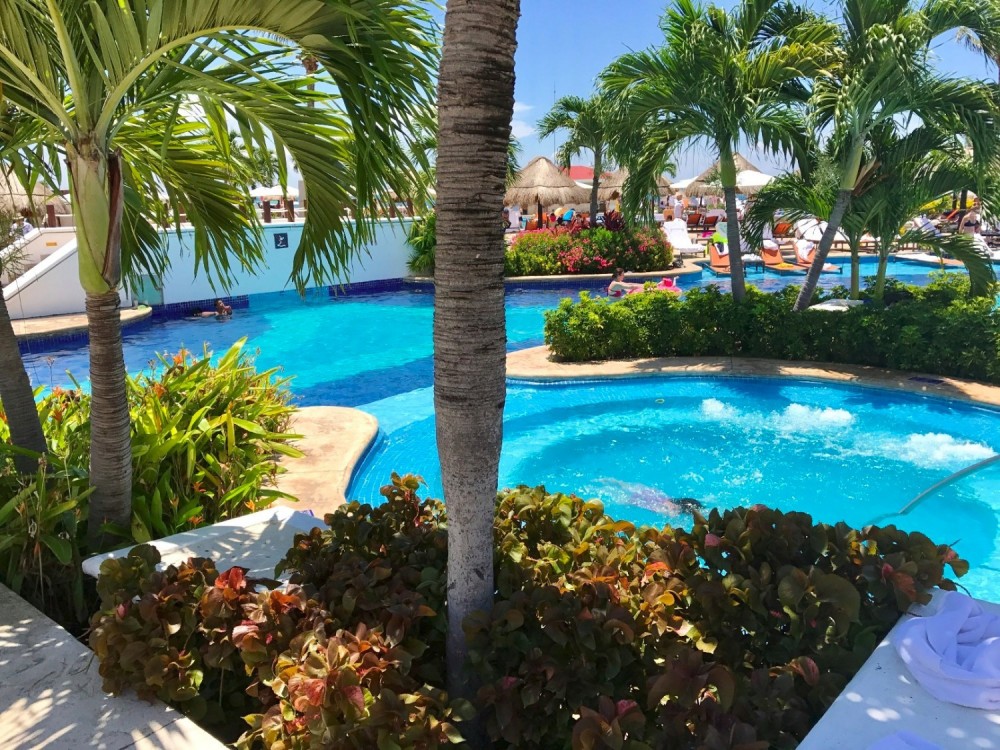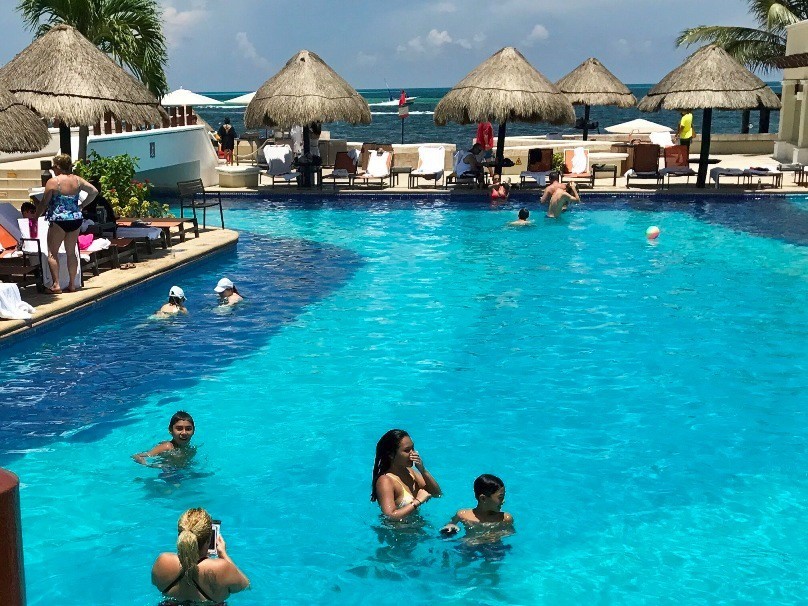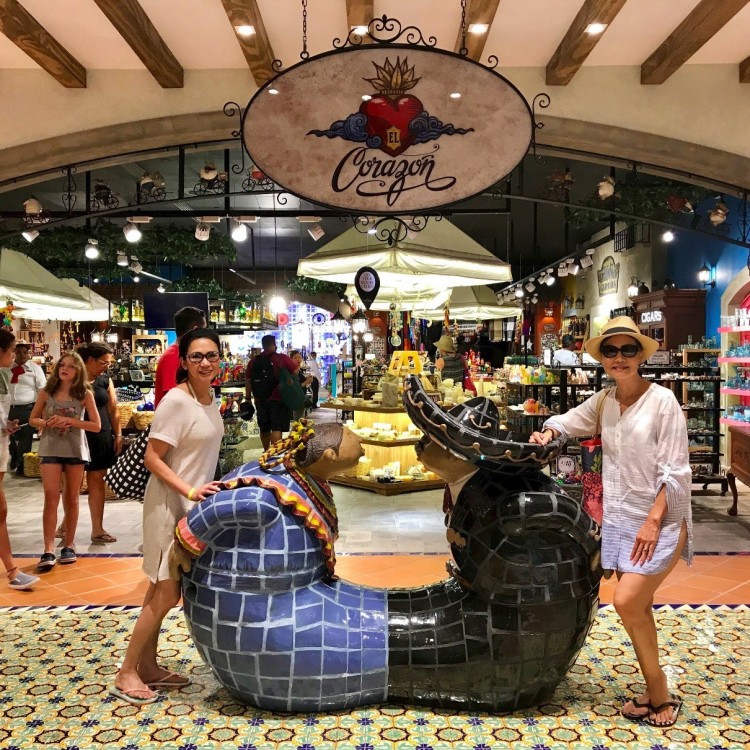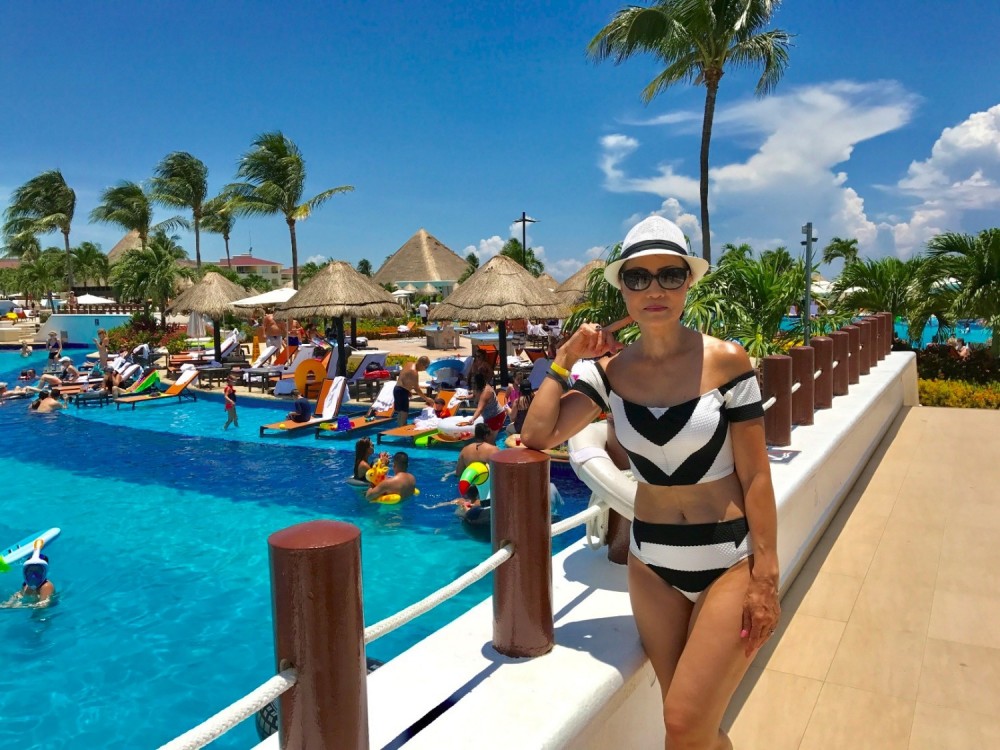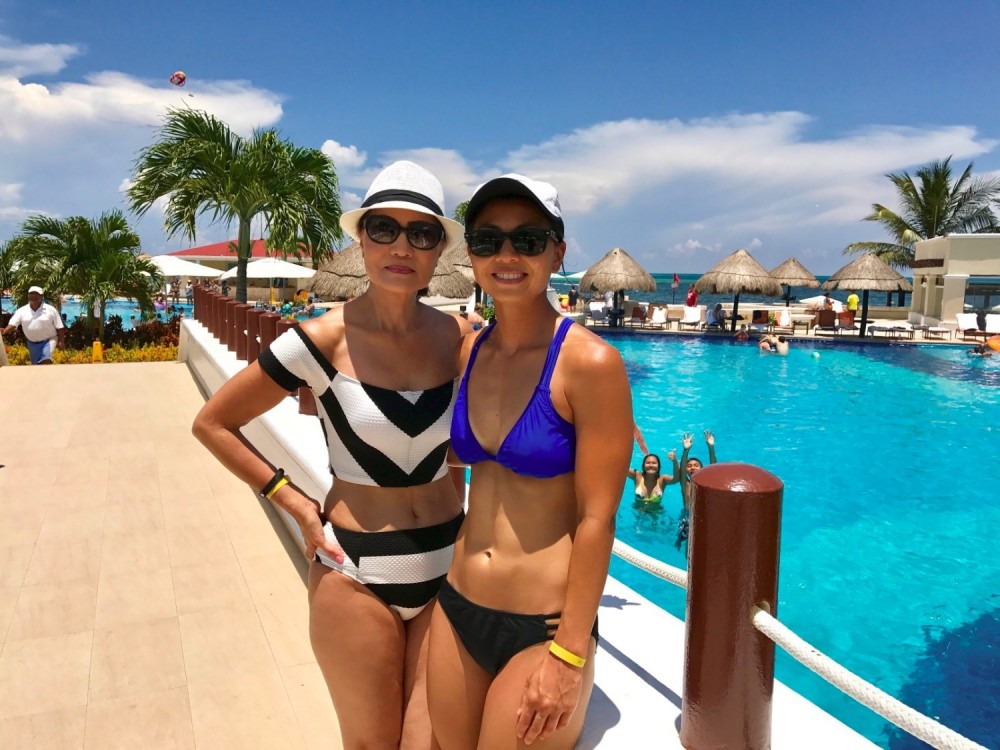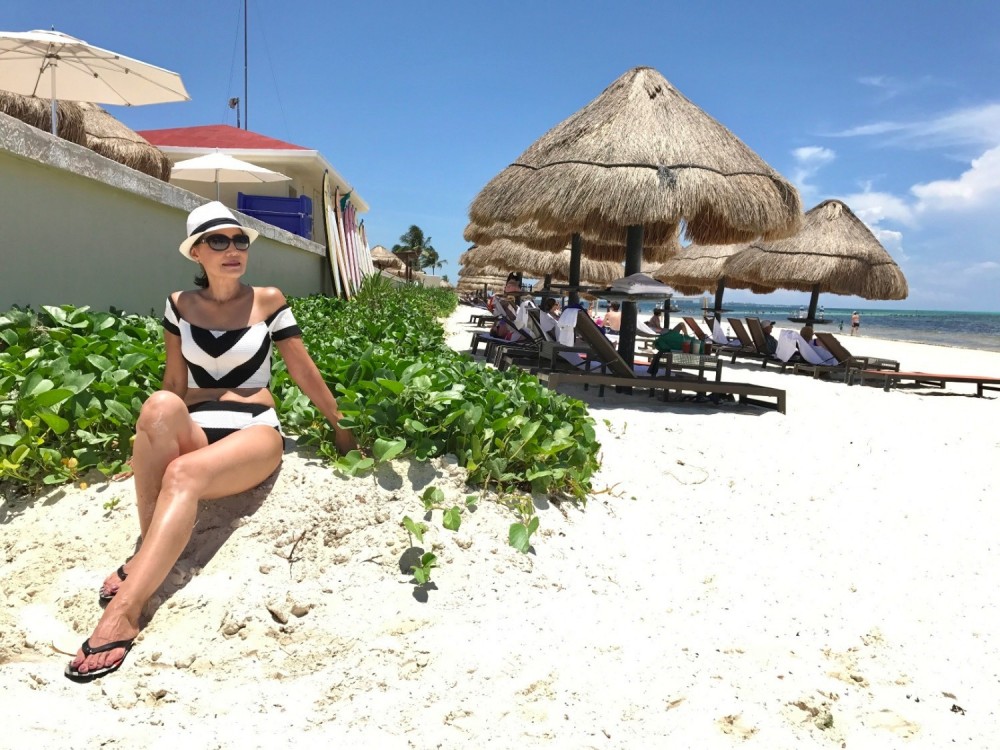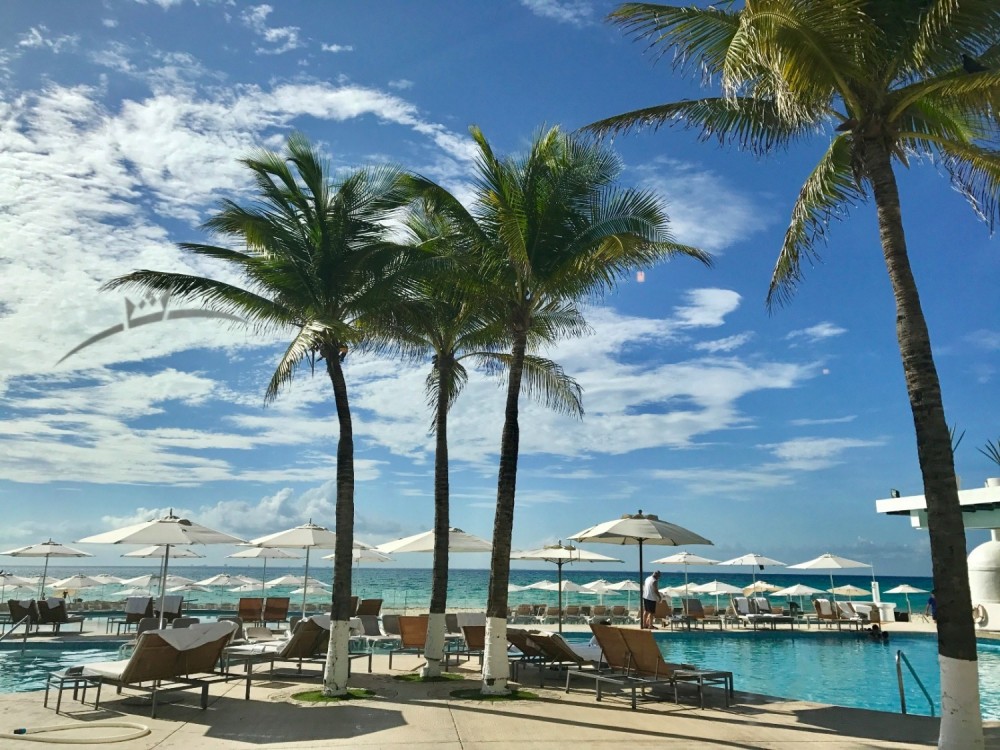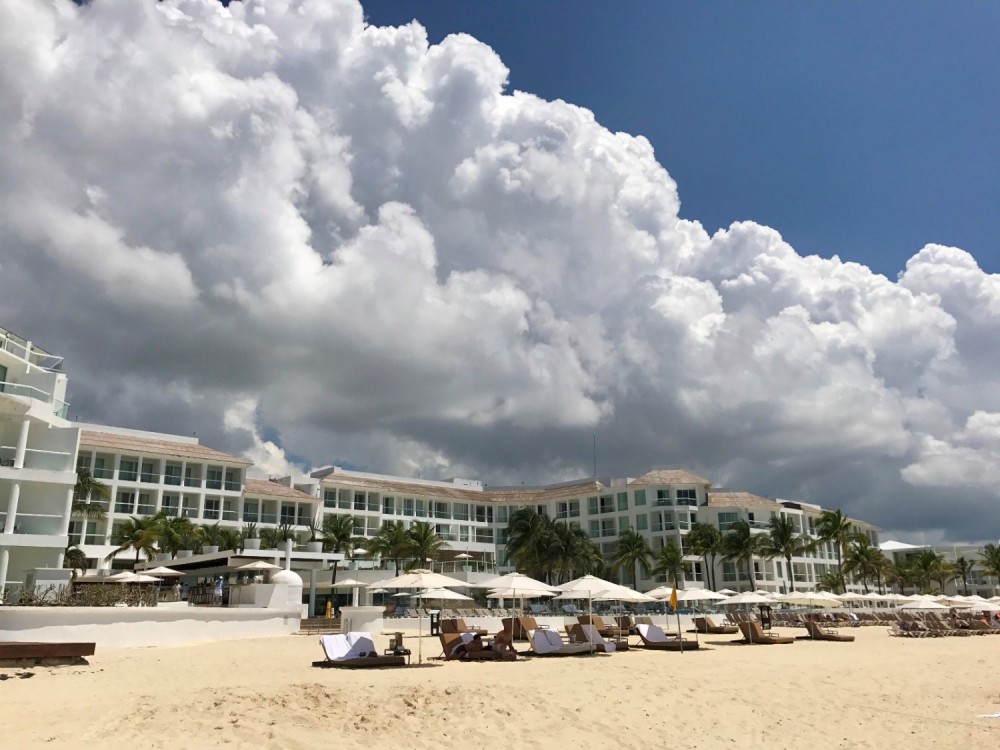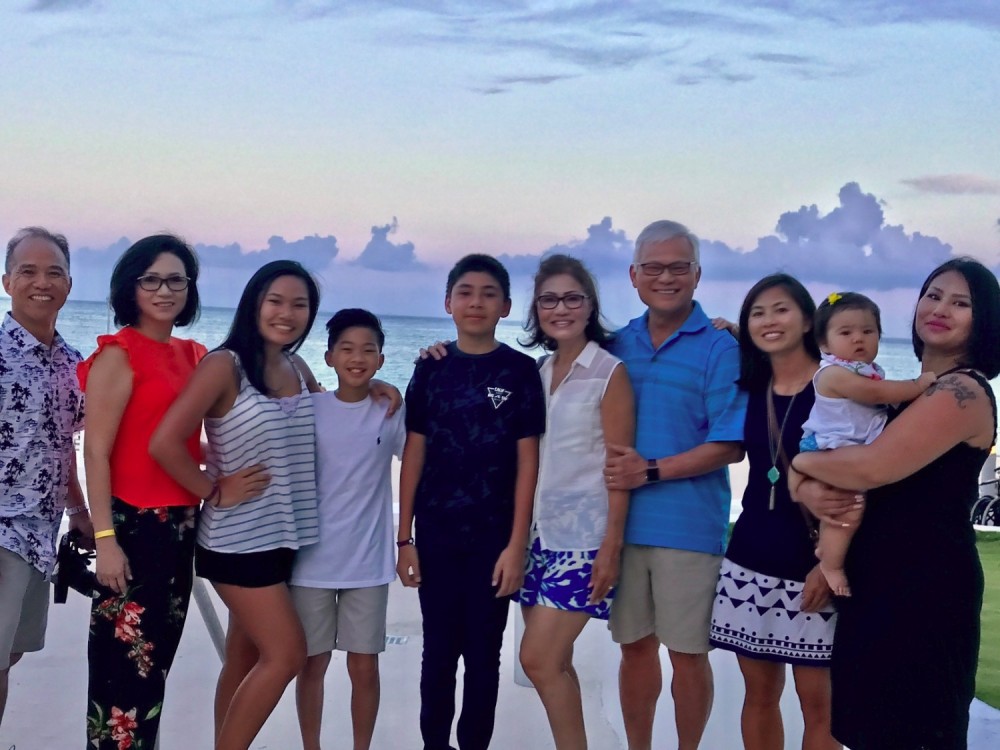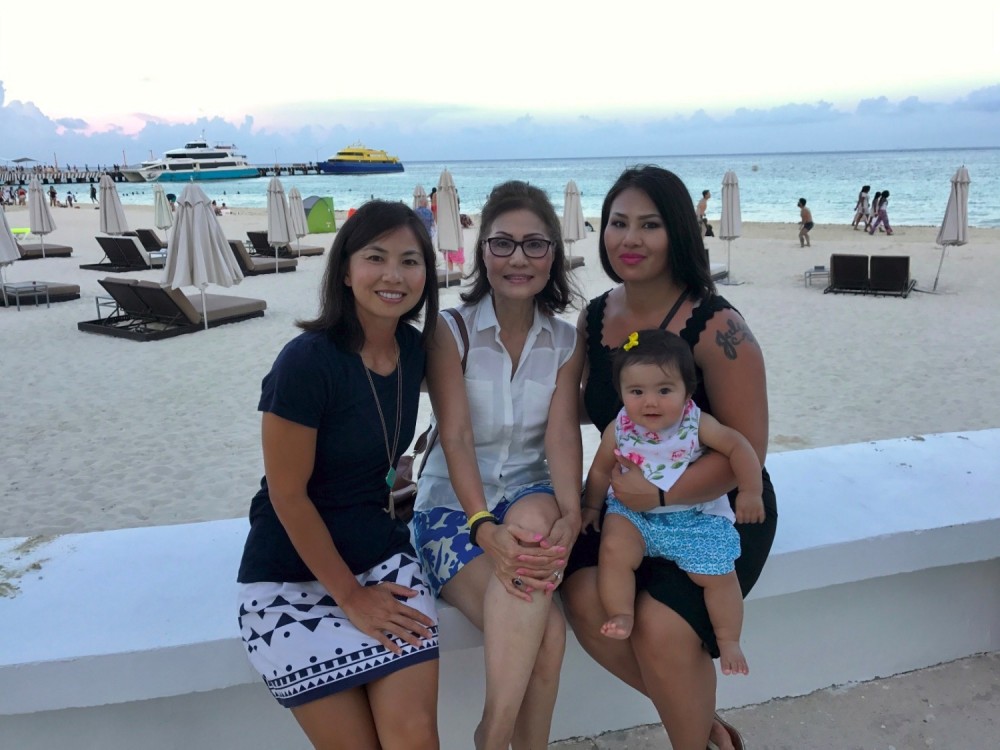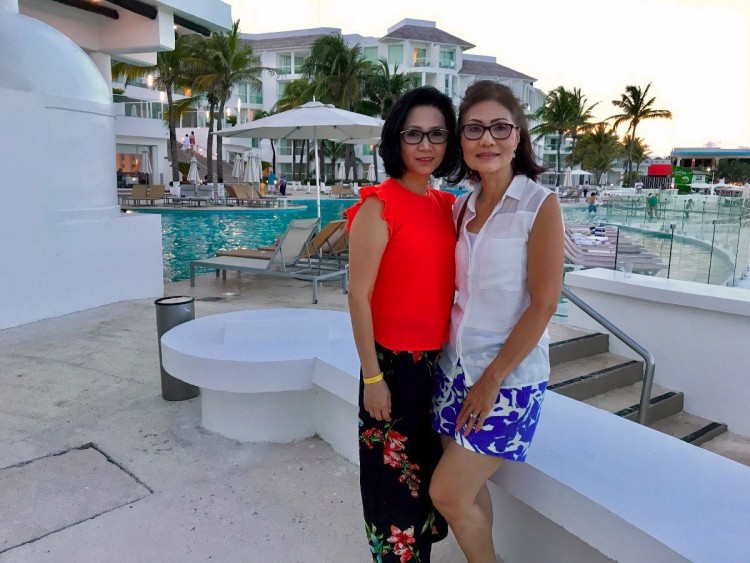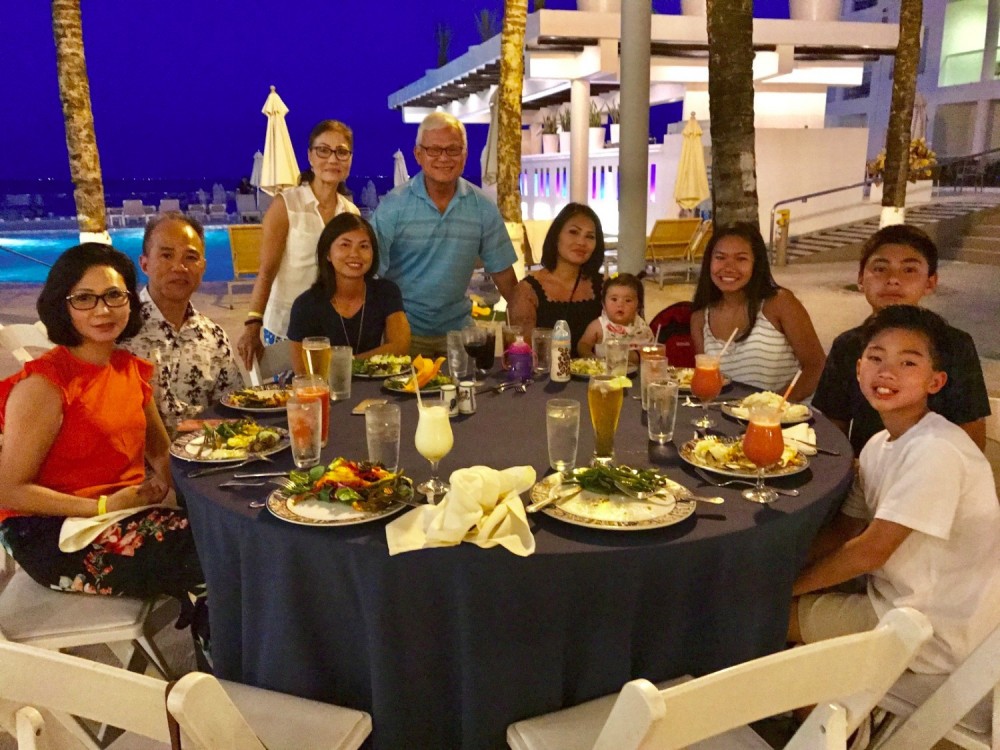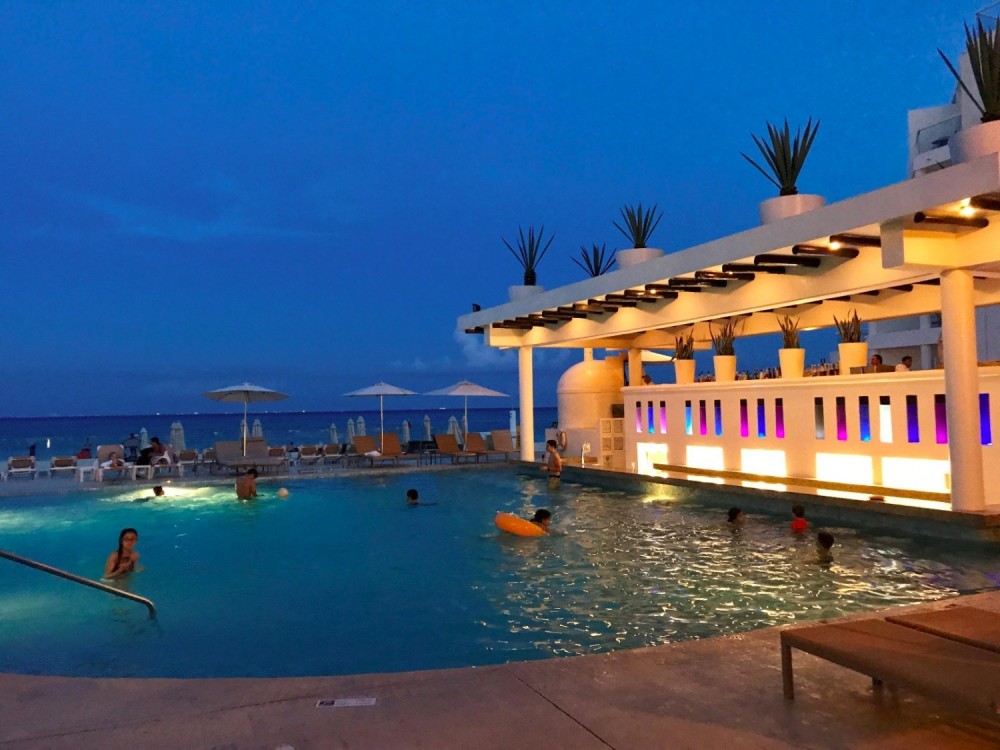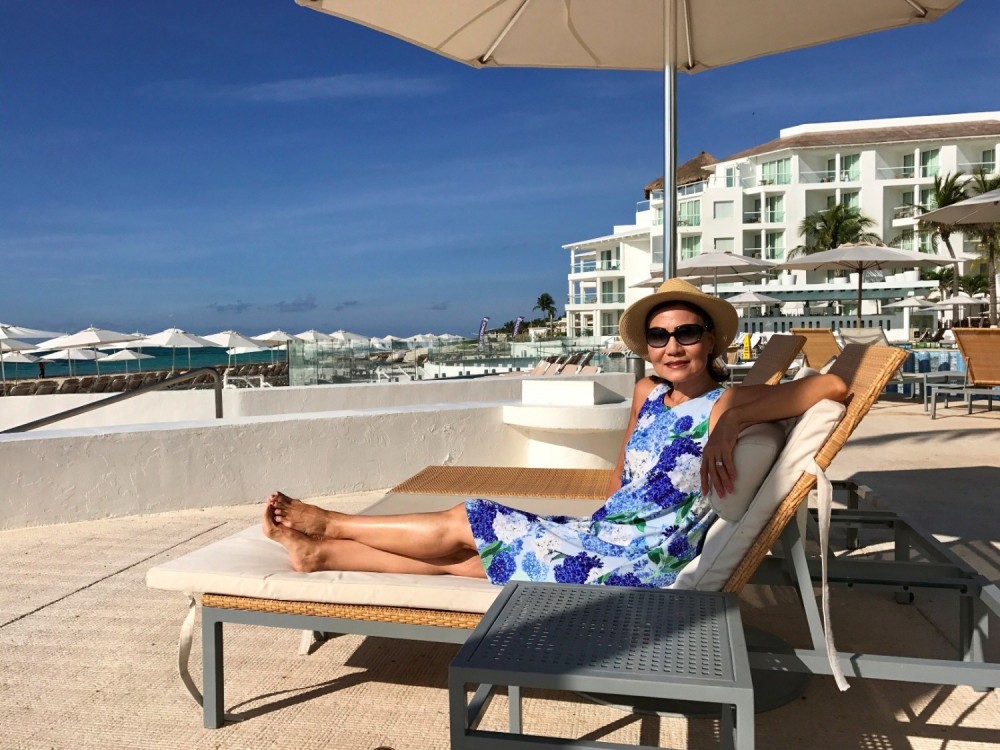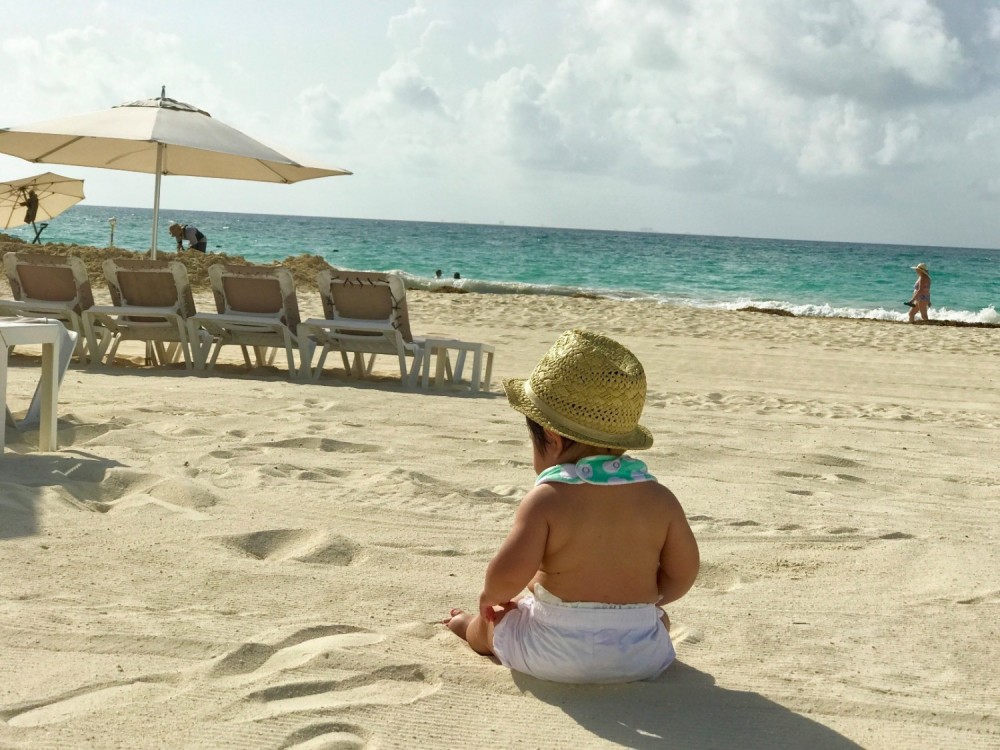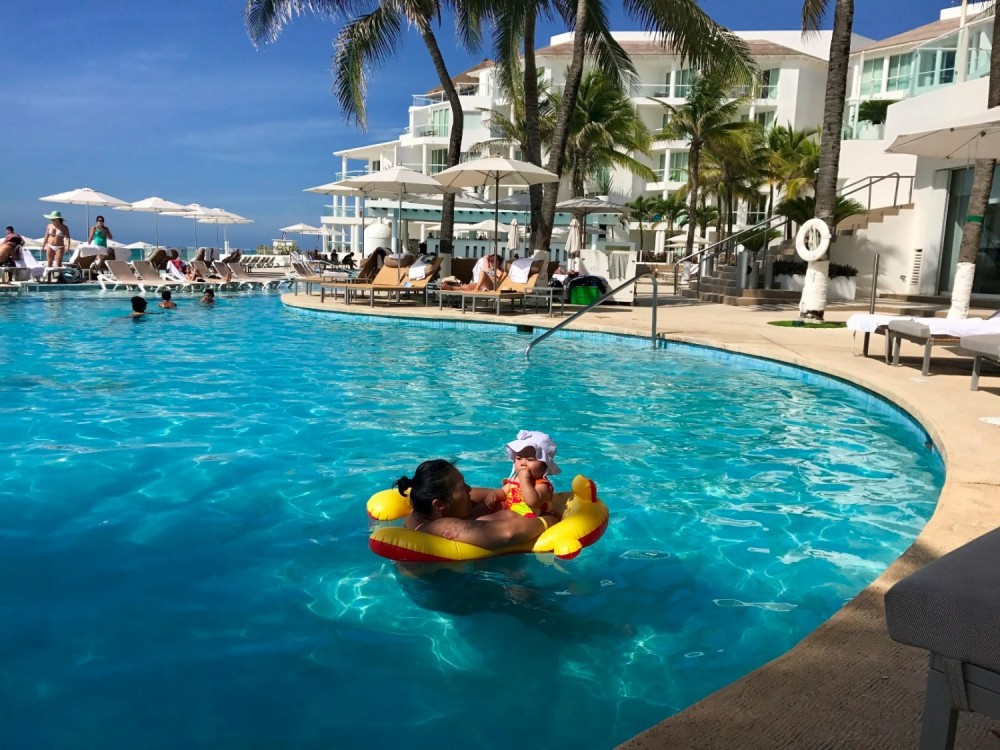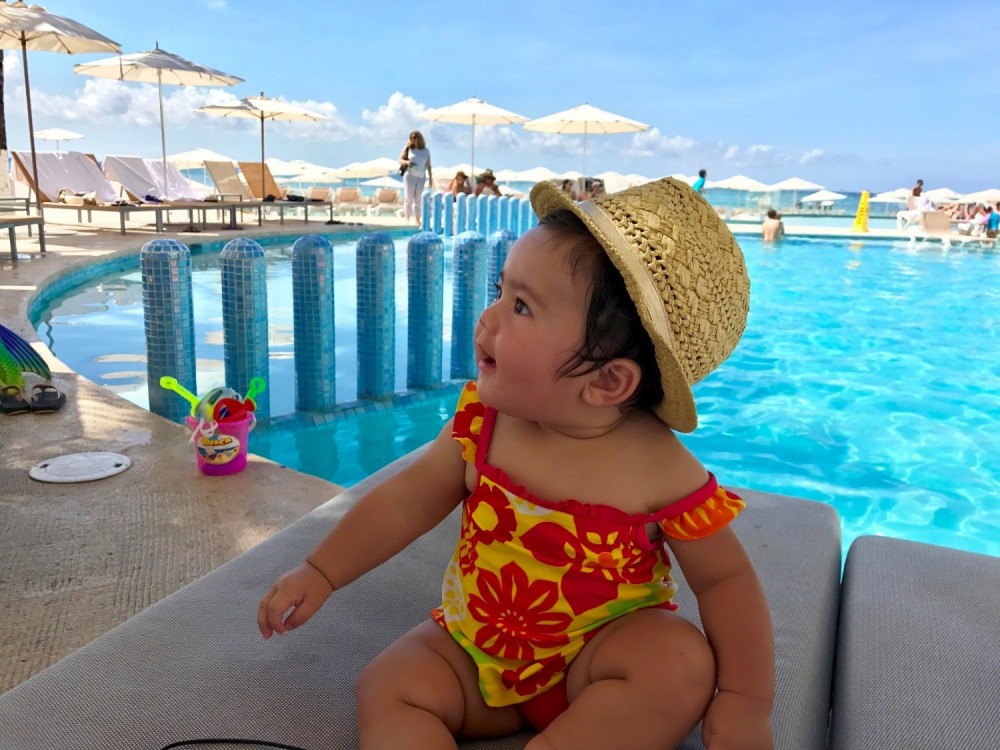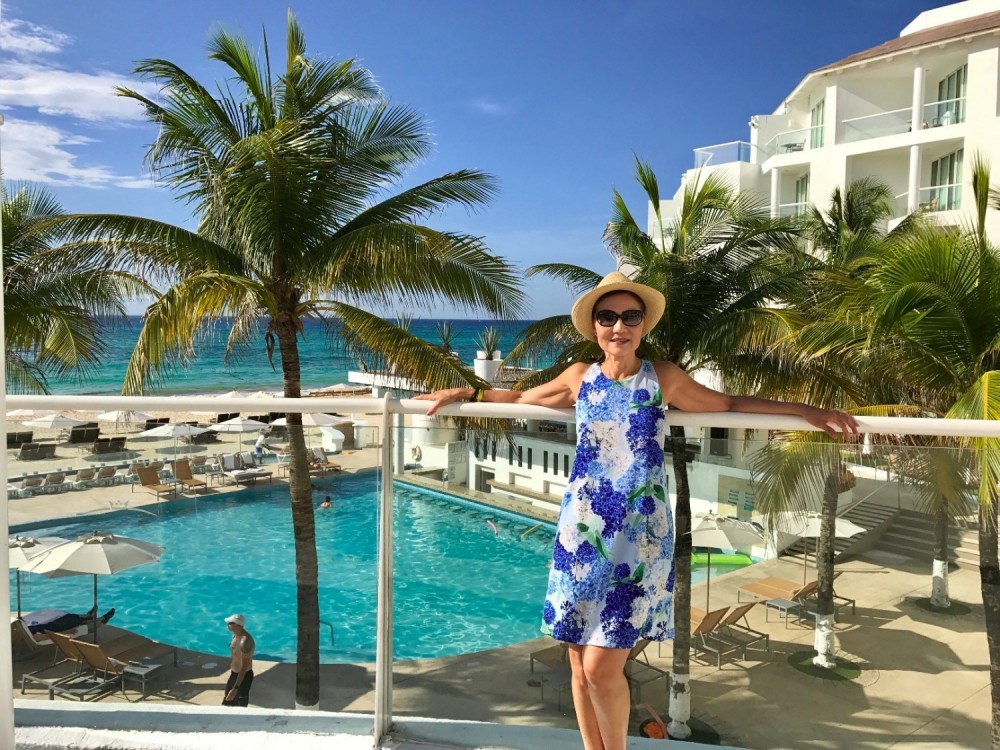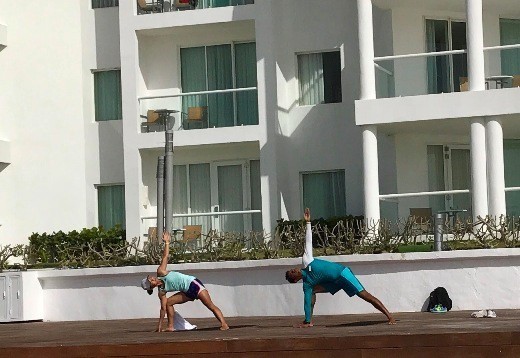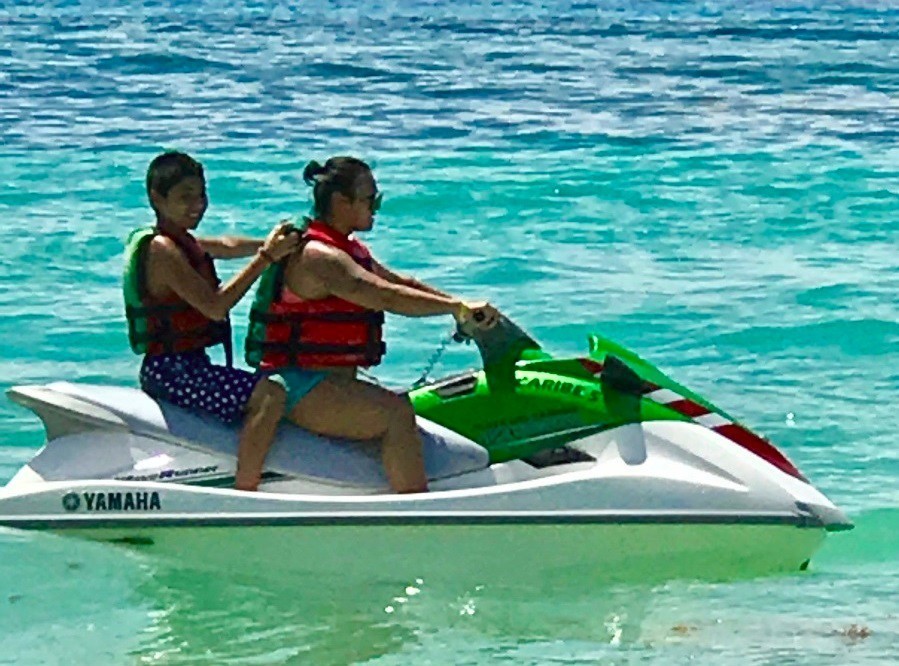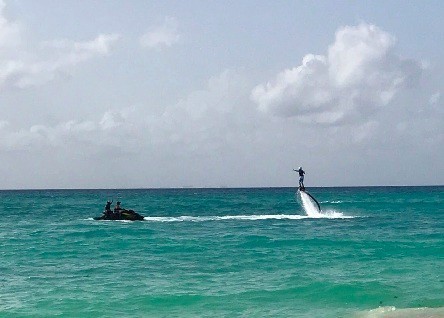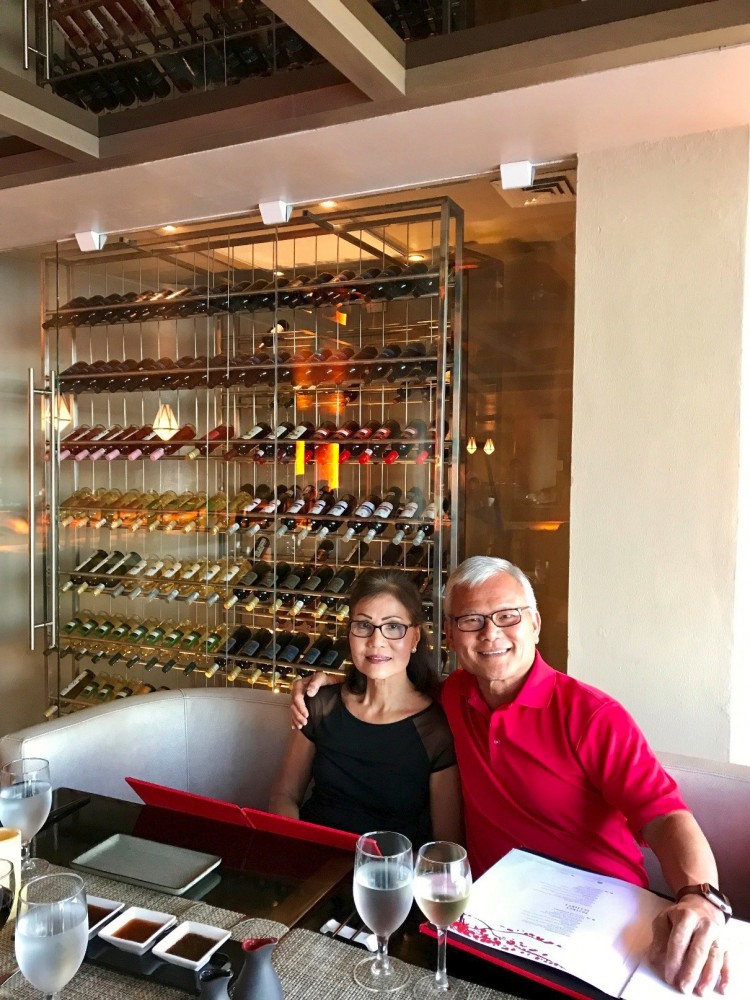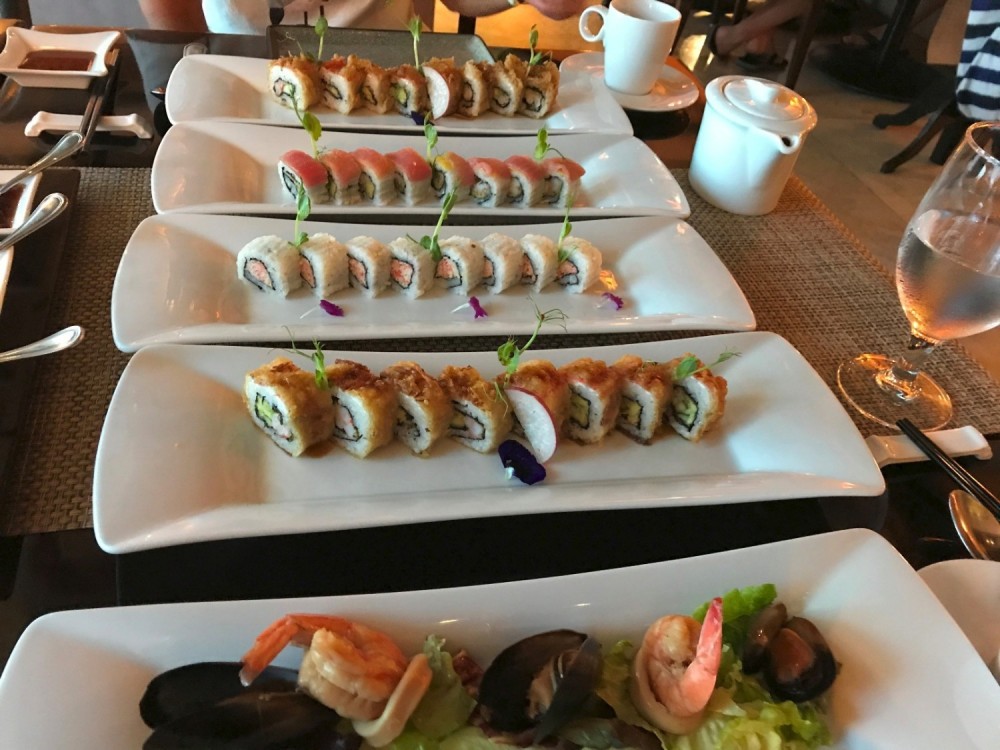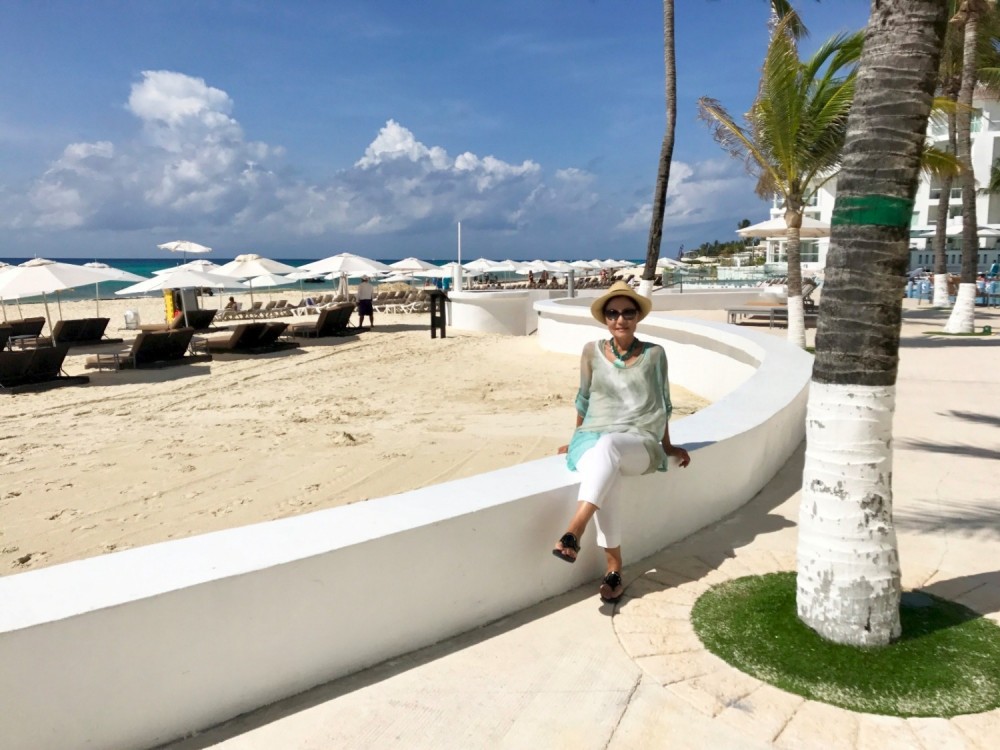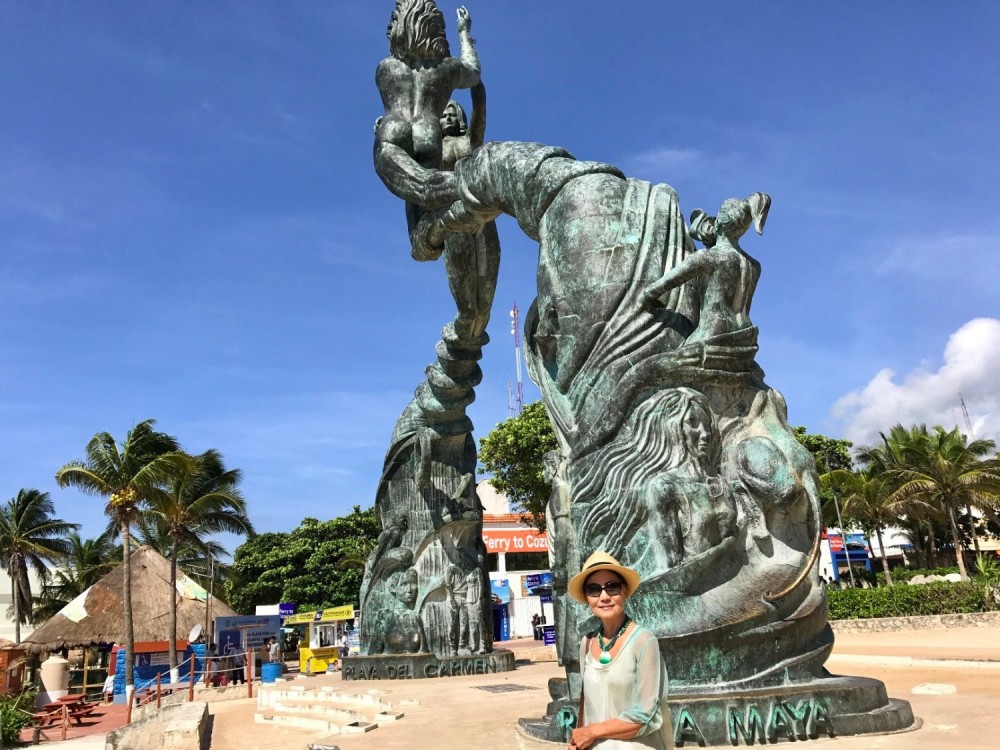 Statue at Fundadores Park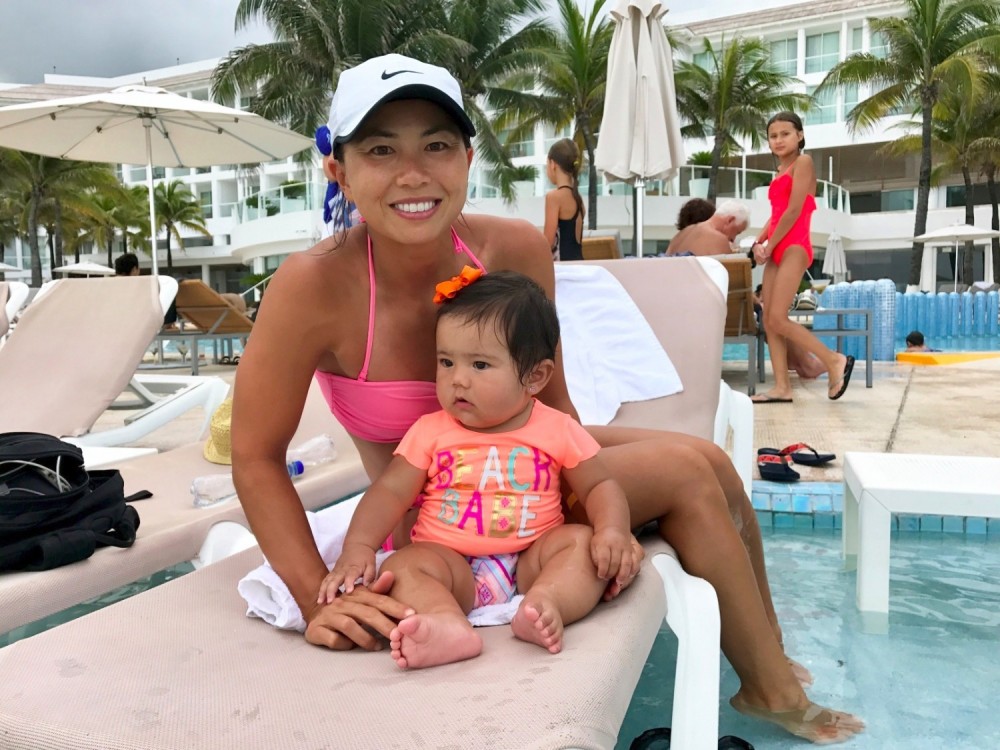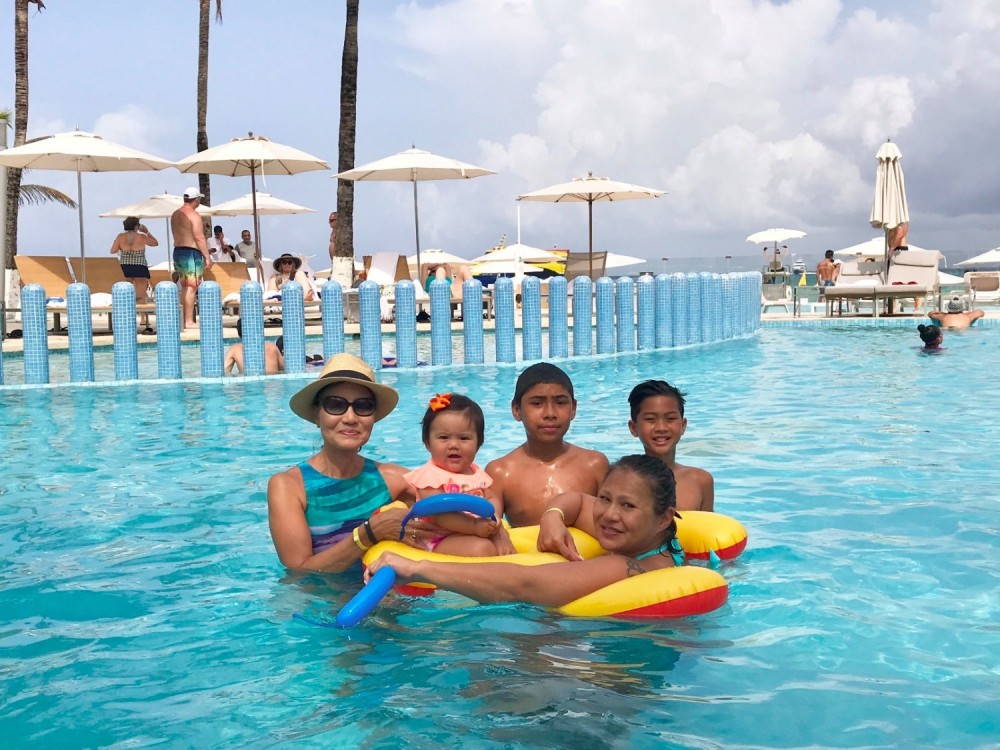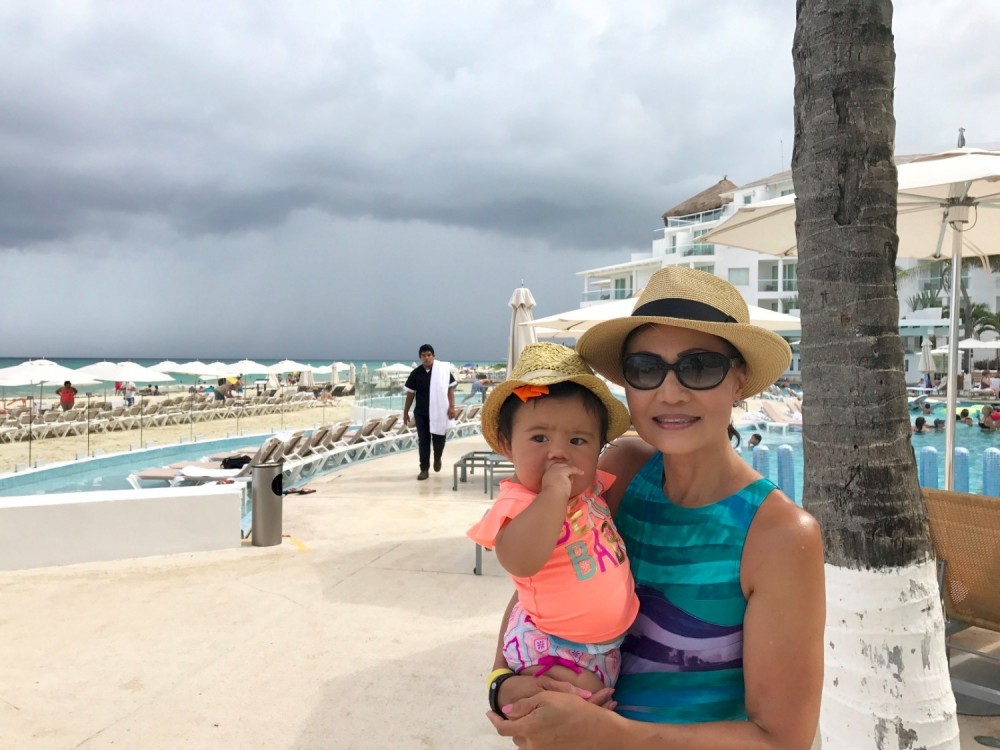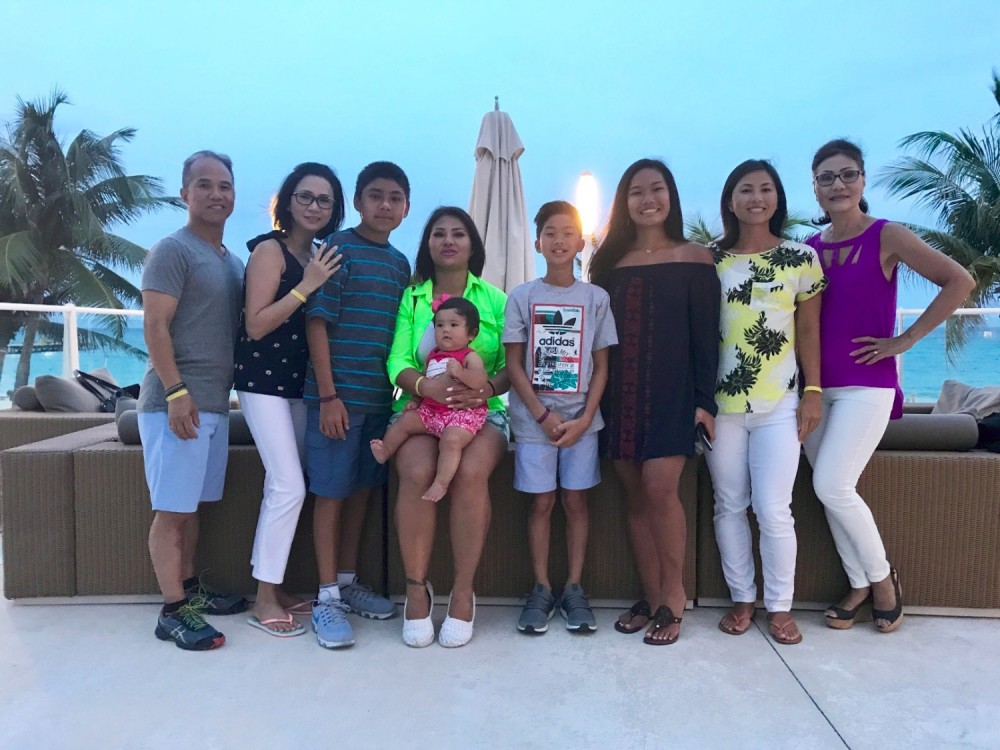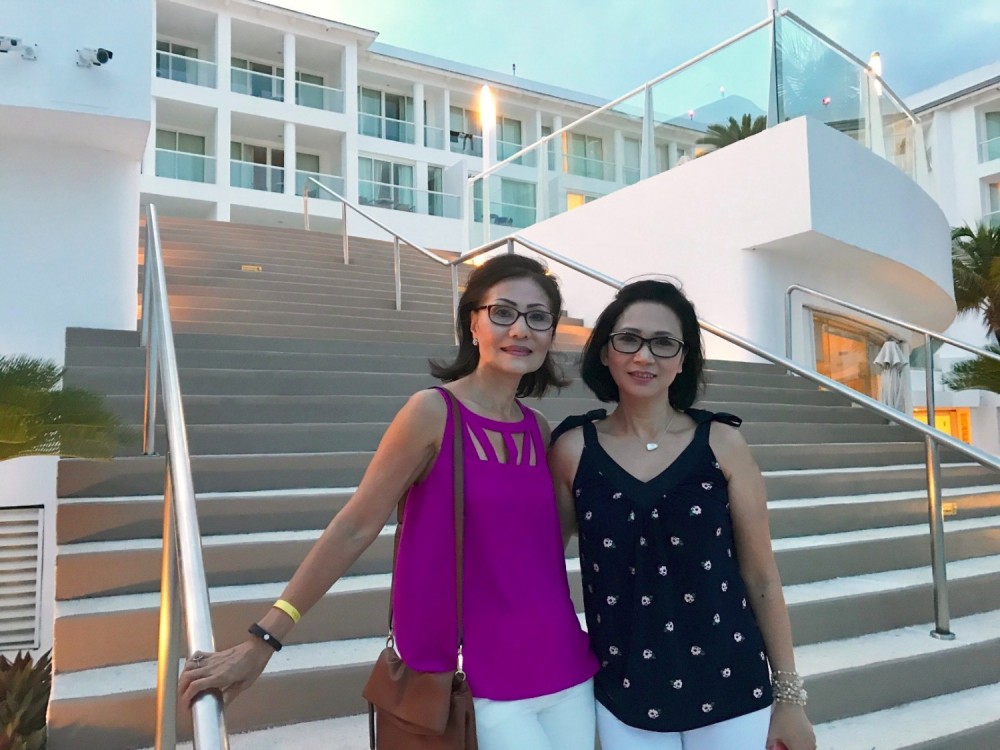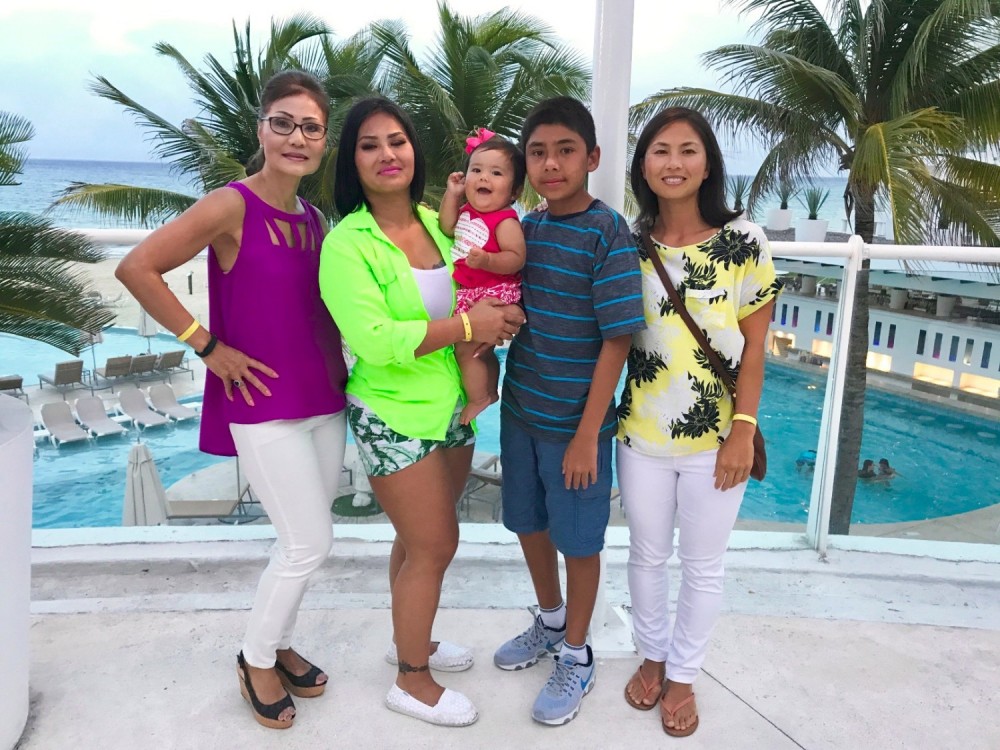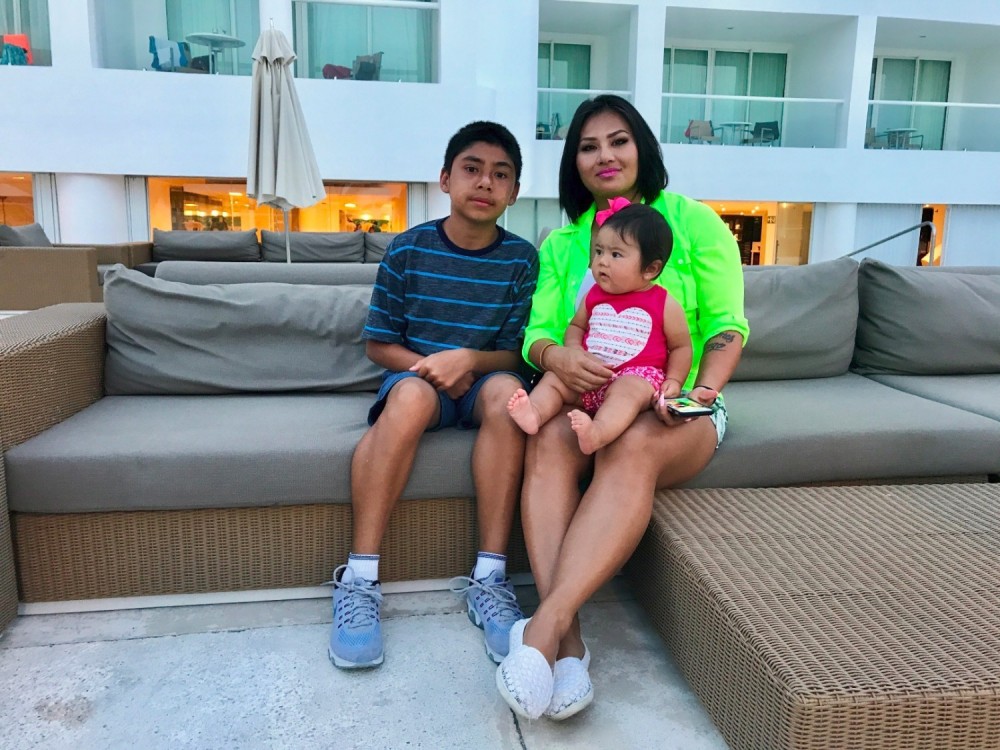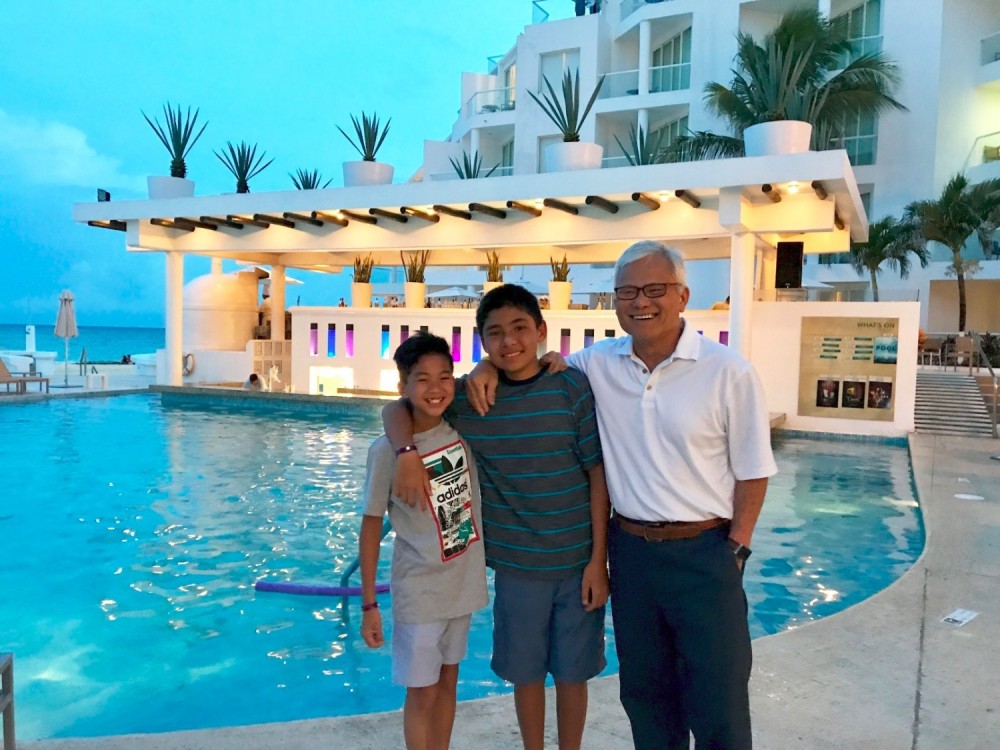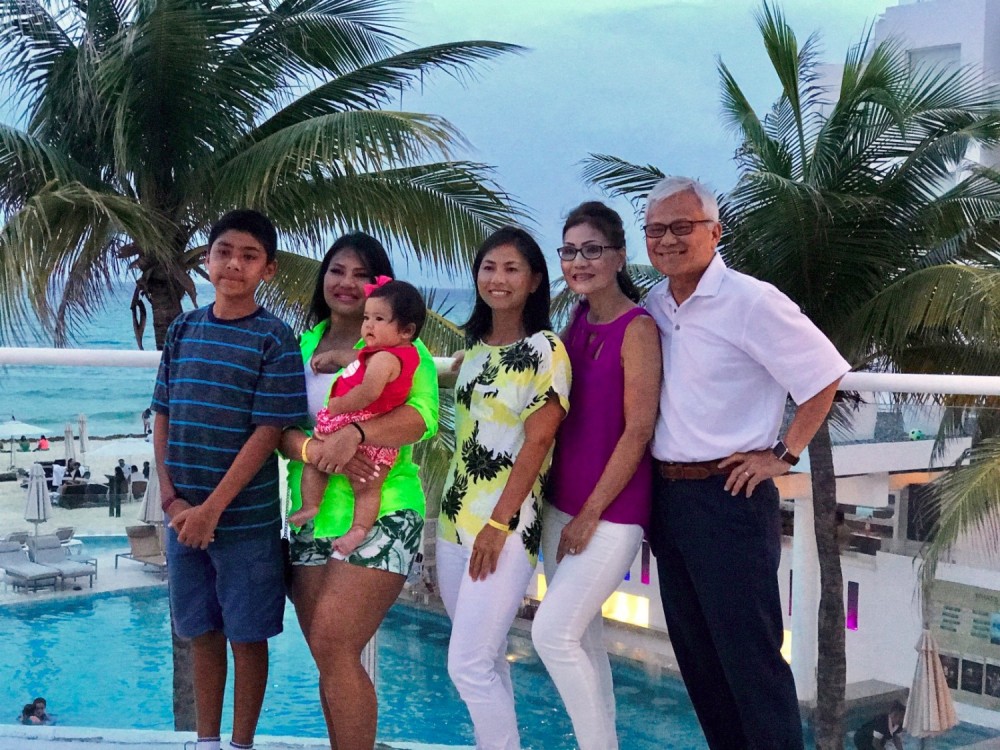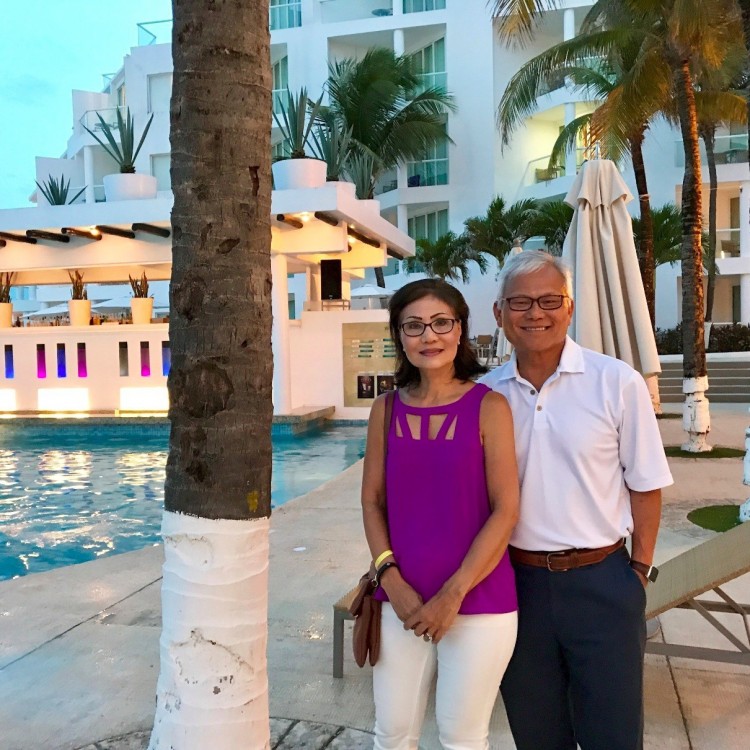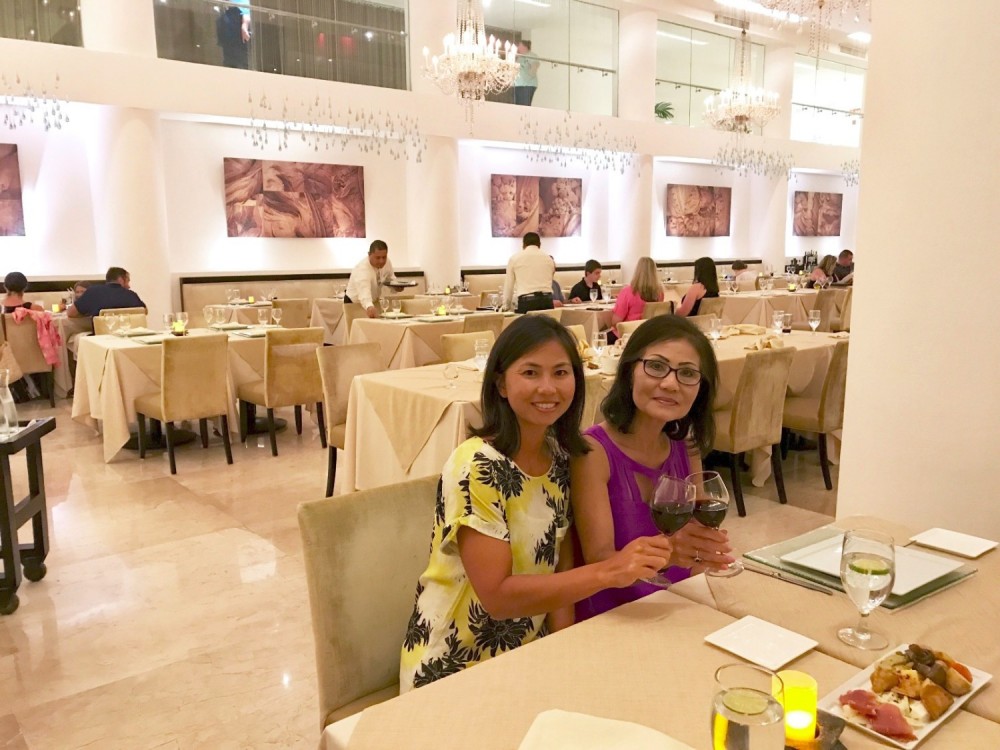 Great trip! Can't wait for the next family vacation