Thursday, September 21, 2017, Saranda, Albania



Time is flying by quickly. We are now five days into our 7-day cruise and every day we're brought to a different port and today, the ship brings us to a place where we've never been before: Saranda in Albania.

Albania was a part of the Soviet Union until the Berlin wall came down then it became an independent country and started to flourish. A city located on the Adriatic Sea and on a bay opposite Corfu, Saranda is on the navigational lane of numerous cruise ships and a few cruise lines have decided to make it one of their ports of call.

I was skeptical about Saranda because most of the reviews I read did not give the city a very high mark. We considered some excursions but decided to just tour the city ourselves. Although skeptical, I still look forward to put my feet on Albanian soil.




​​

Our ladies on a sunny day in Saranda
Nhan and Oanh examining local plants
Great spot for picture taking
The Poesia anchors off Saranda around noon and starts to ferry people to the port using some of its life boats and the ride is fairly smooth.

Out of the port, my first impression is how clean the city is. Getting past the taxi stand and car rental places, we follow the sign that says 'City Center', which leads us to a long and wide pedestrian promenade that follows the coast and seems to run forever. The gravelly beach and souvenir shops line one side of the promenade and restaurants and hotels on the other side. Huge palm trees, parks, playgrounds, and benches also dot along the promenade. On this pleasant, sunny, and cool afternoon, the promenade is not very crowded although cruisers do congregate around numerous souvenir and gift shops. We take our time trolling the promenade, reading restaurant menus, examining local products, watching people, talking to some of the local folks, and just enjoying the sight.

A couple of hours before we have to head back to the ship, we sit down at a beachside restaurant and get some refreshments.
Saranda surprises me.





Local people seem happy here
Tam and Lee on the palm-tree-lined promenade
Ha, Lee, and Oanh relaxing in Saranda
A beautiful town on the Adriatic Sea
The clear and blue water of Saranda
Big smile on Hoa face. The Poesia in the backgound
Having drinks after dinner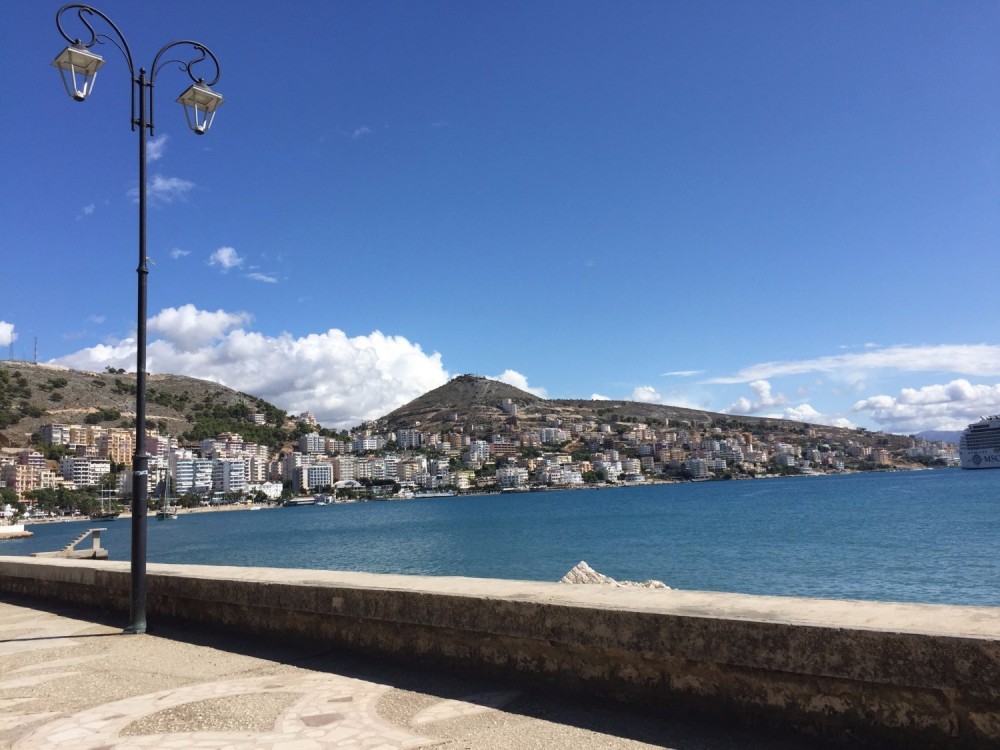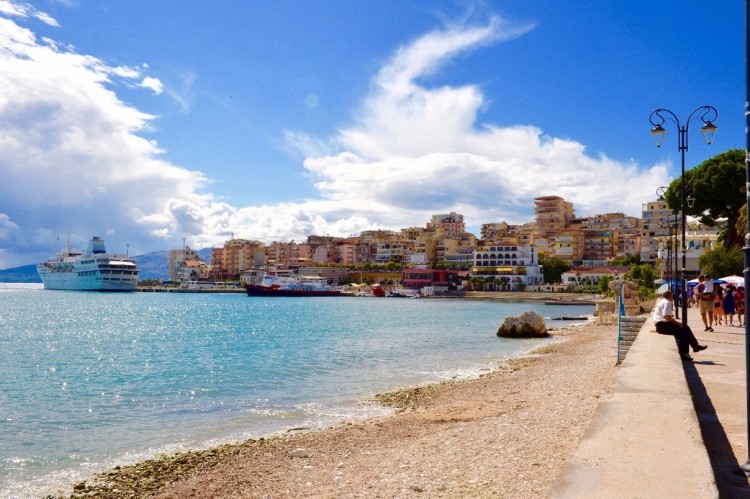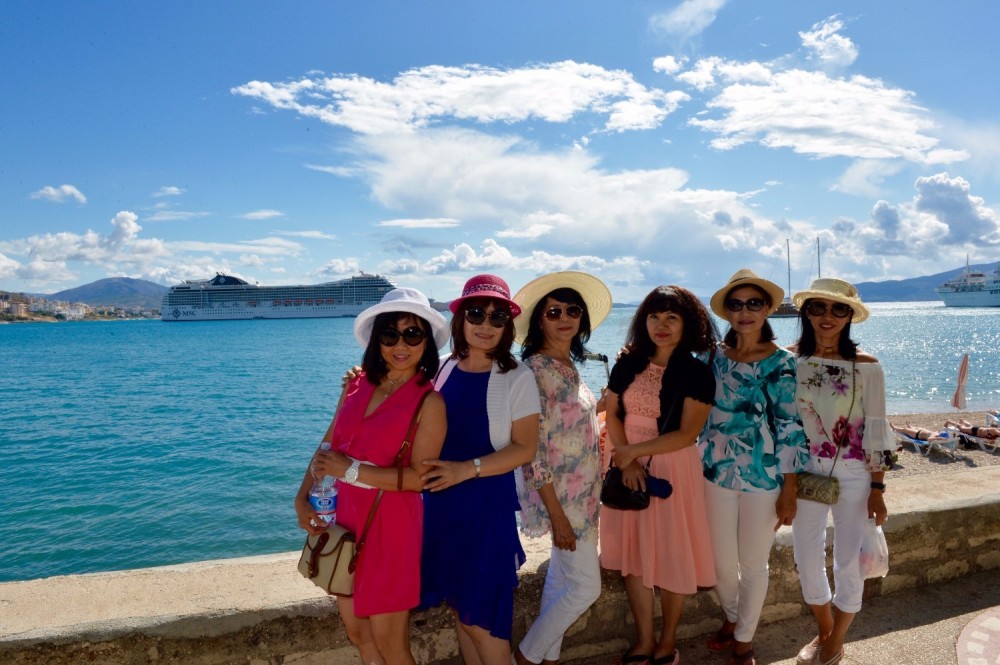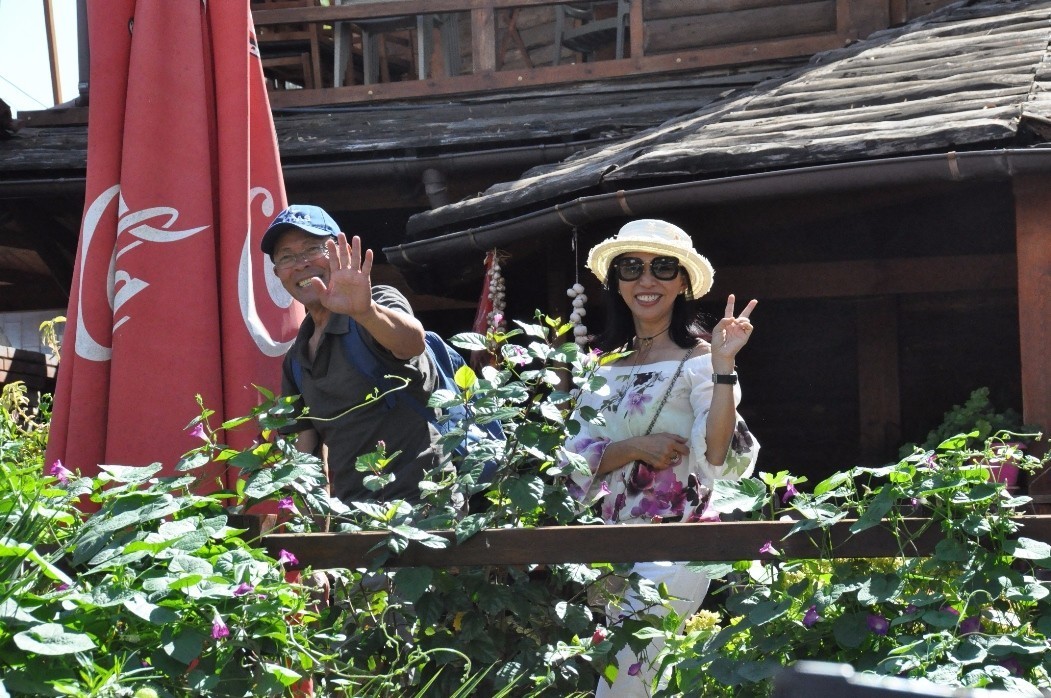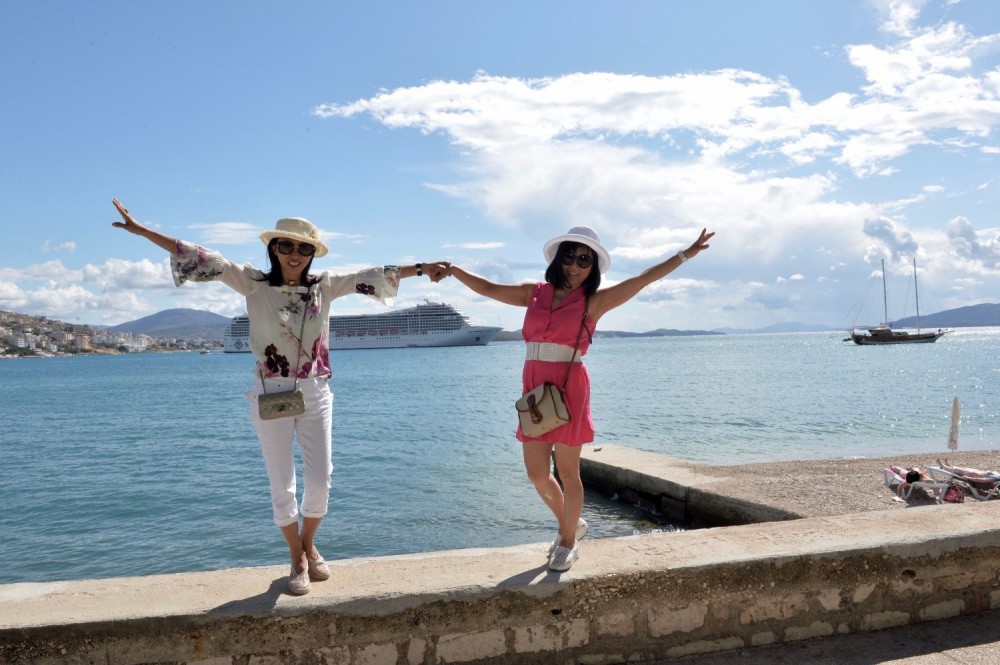 Oanh and Ha on the sea wall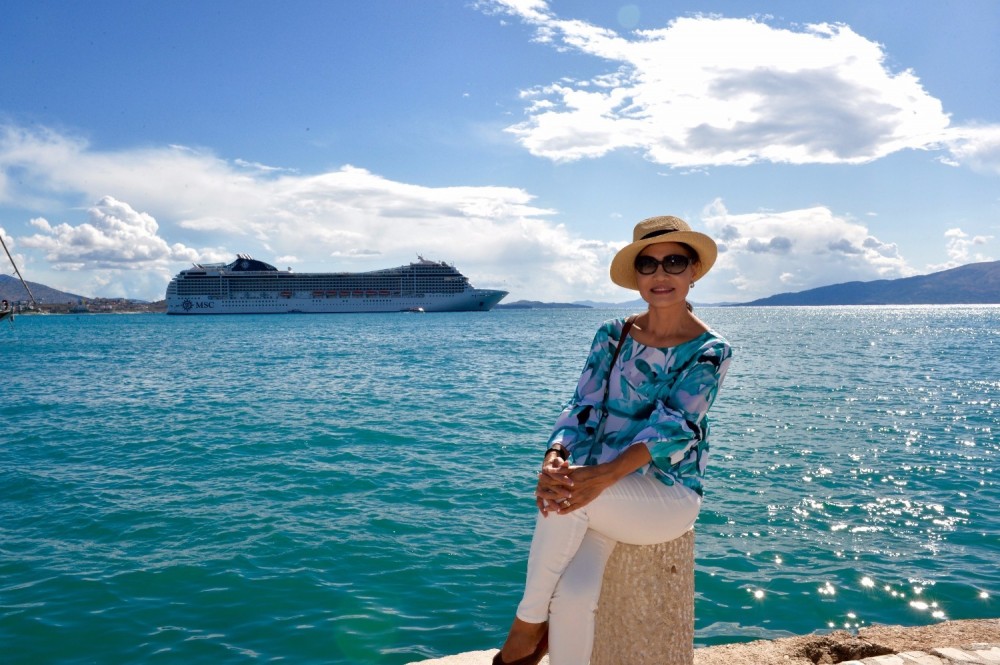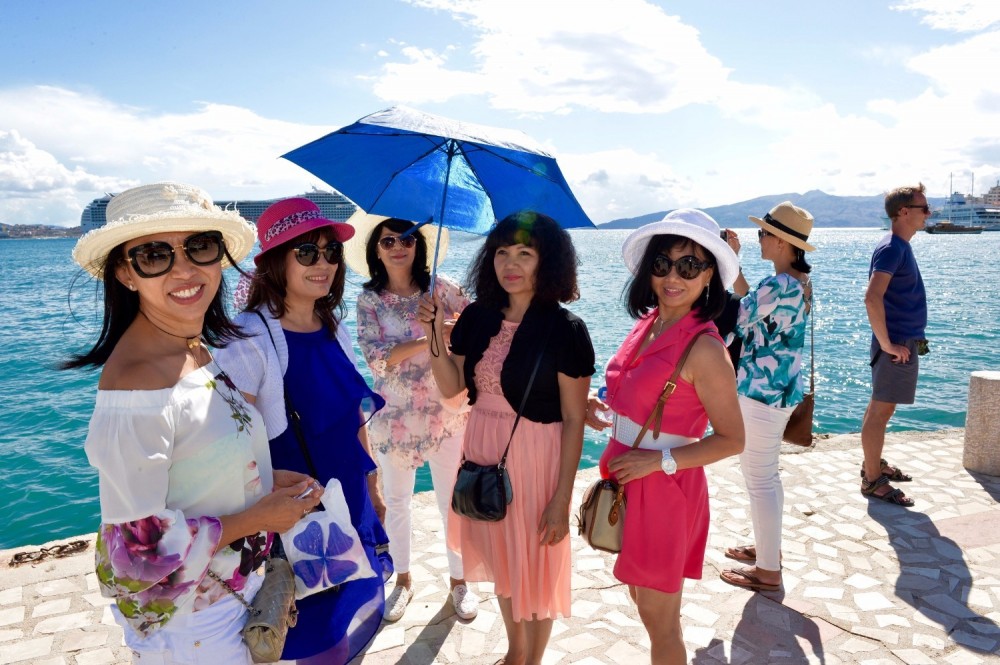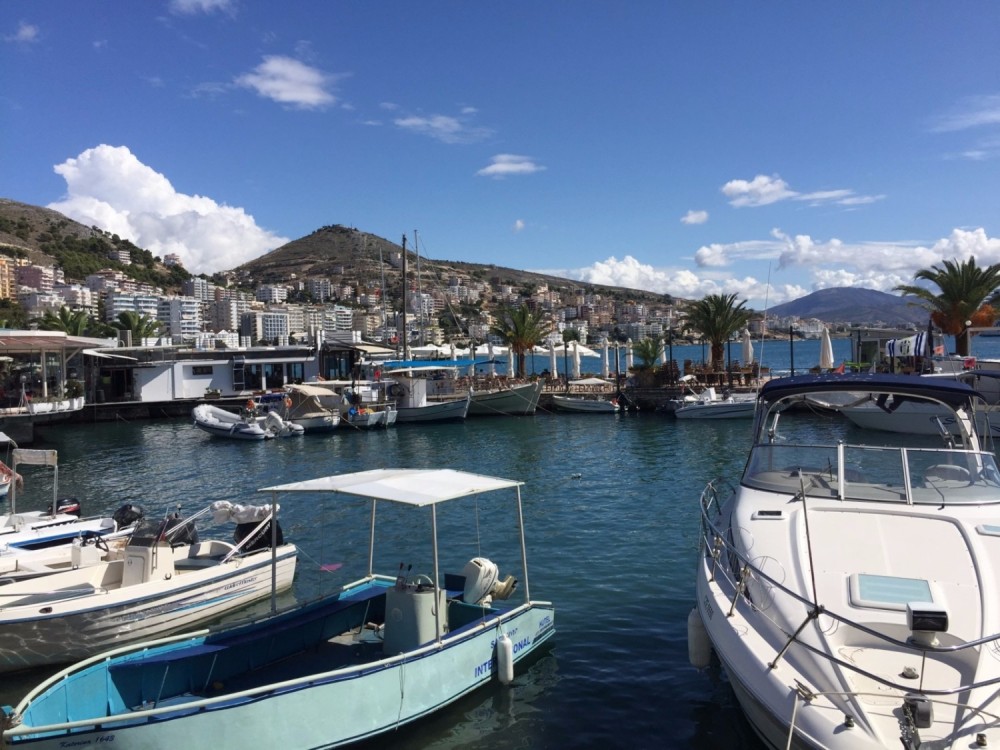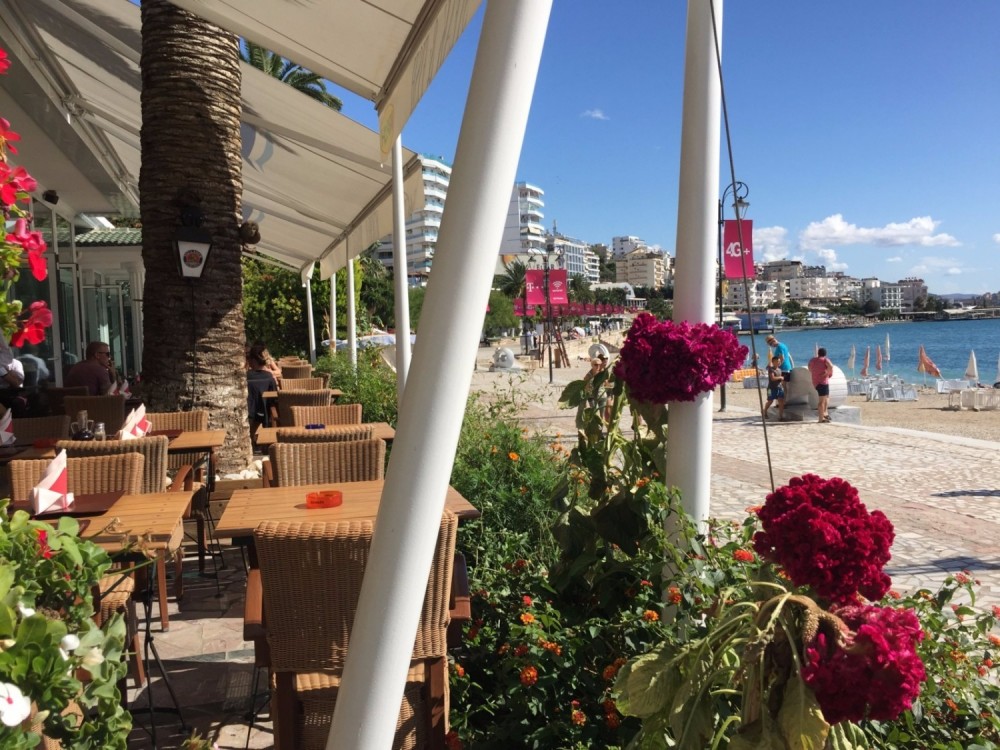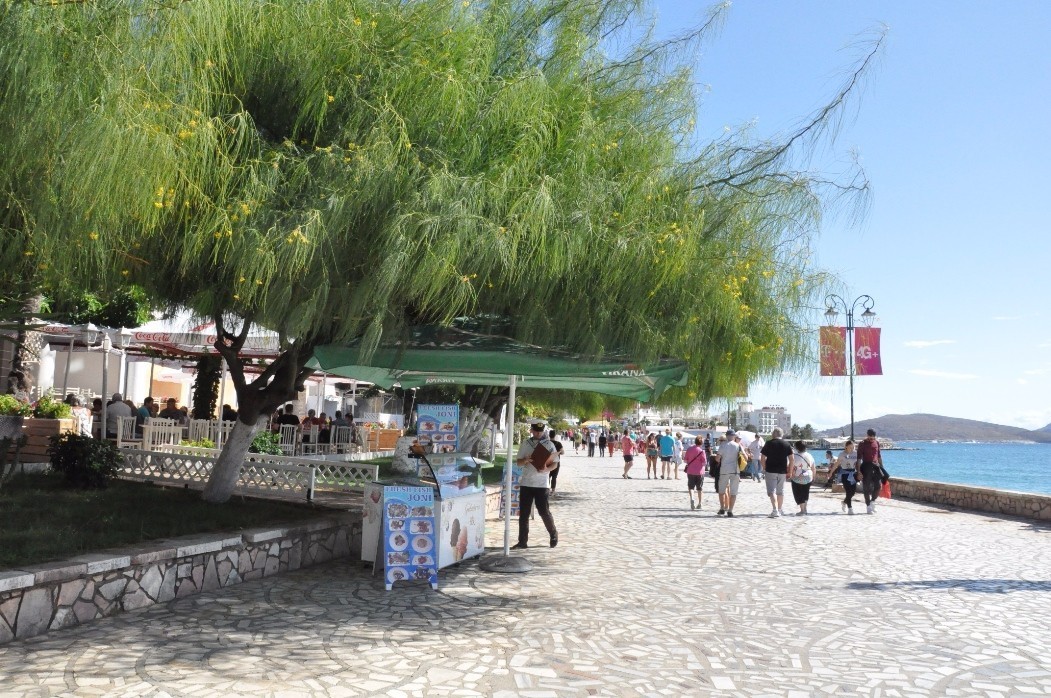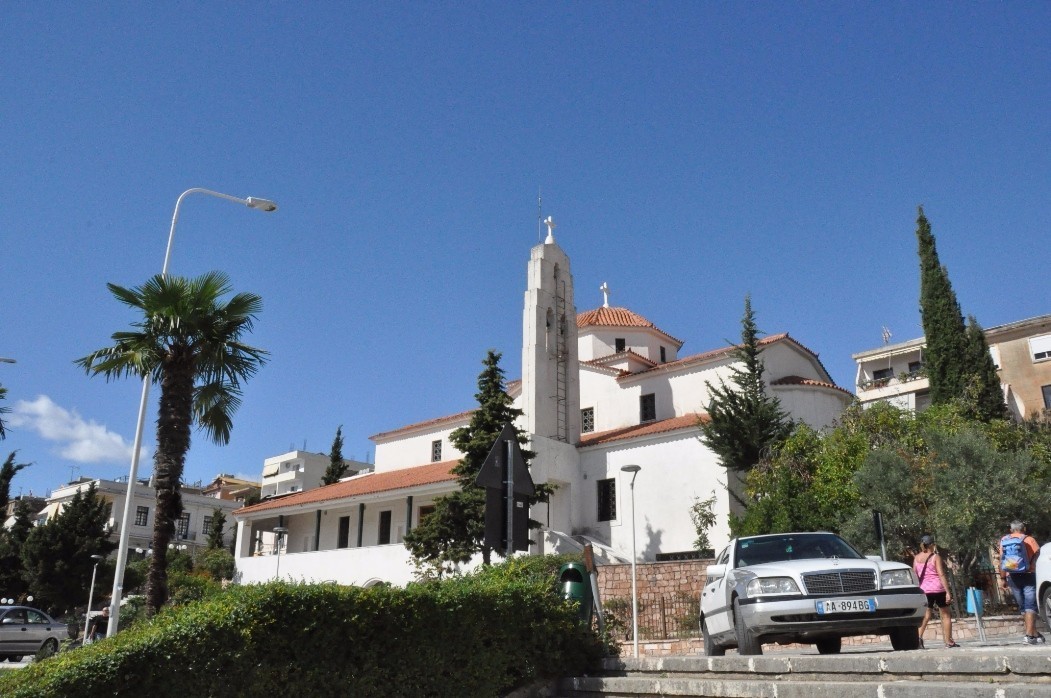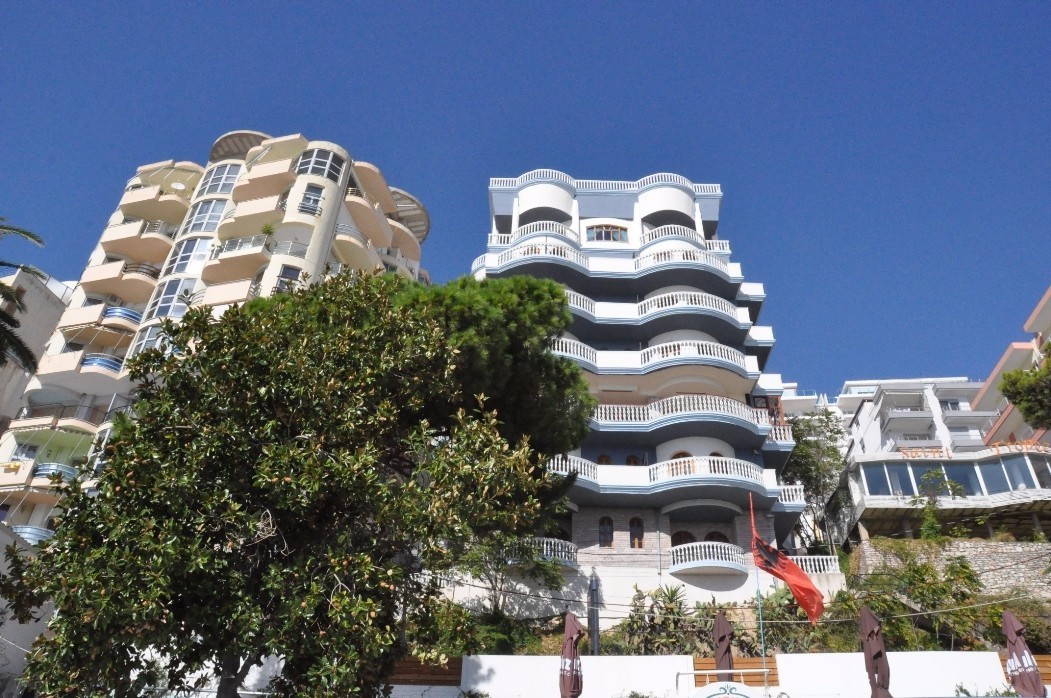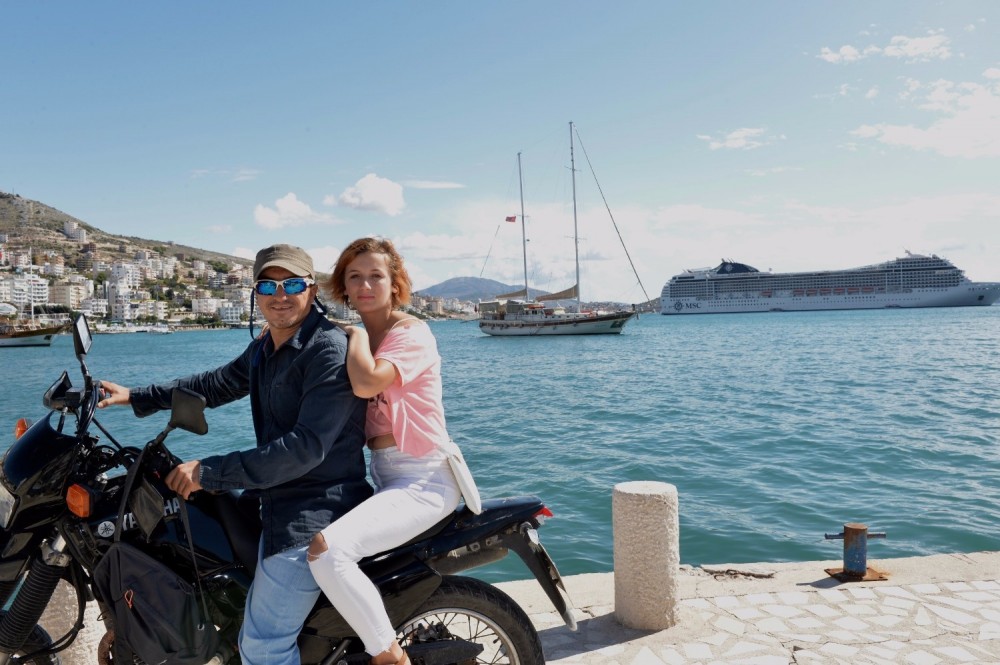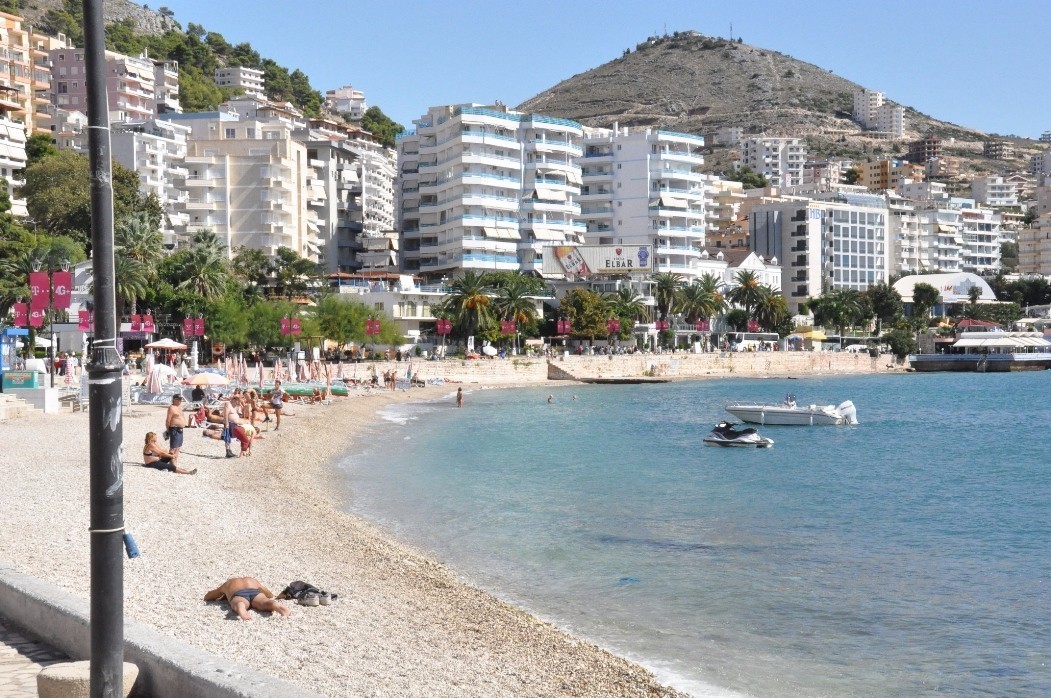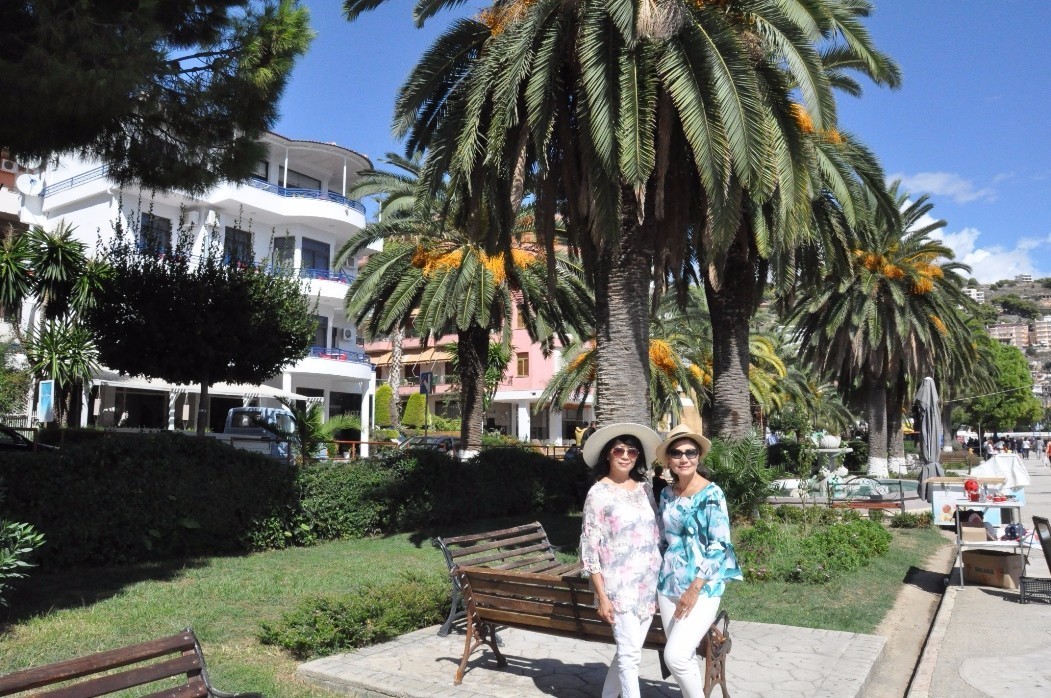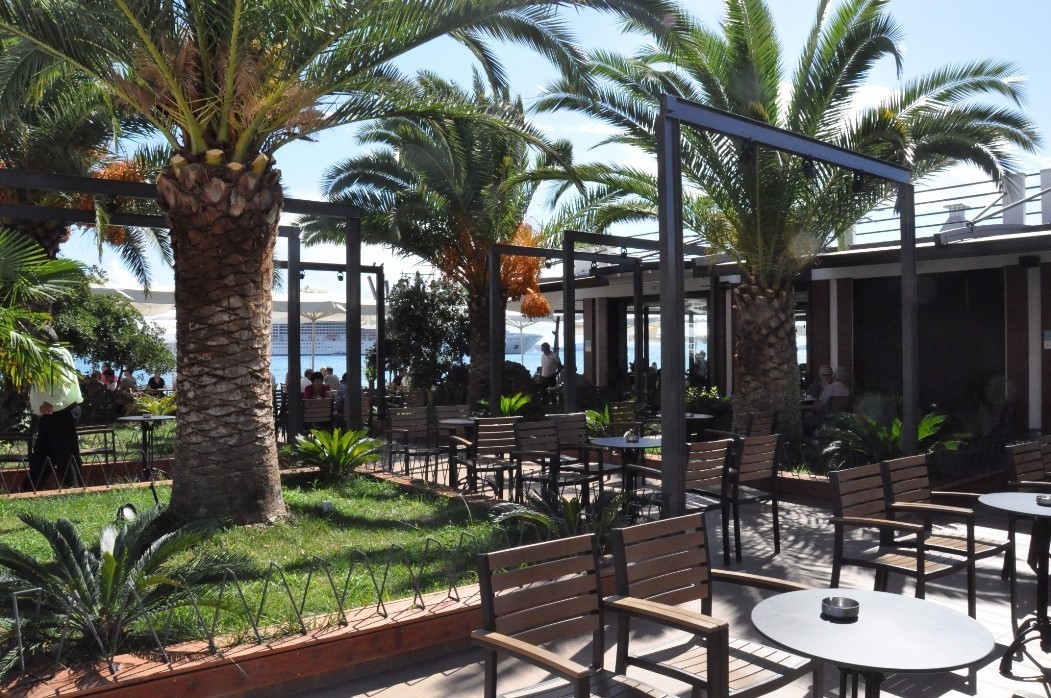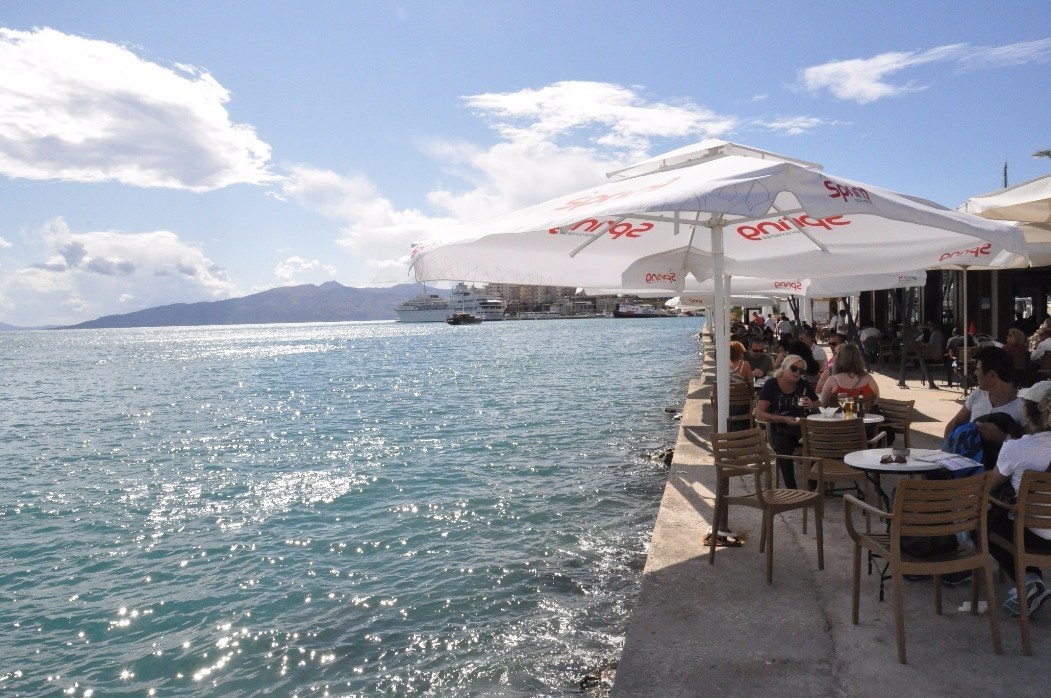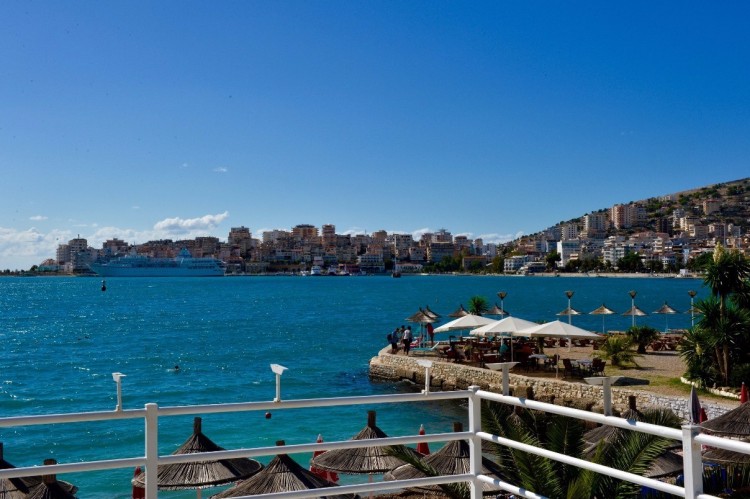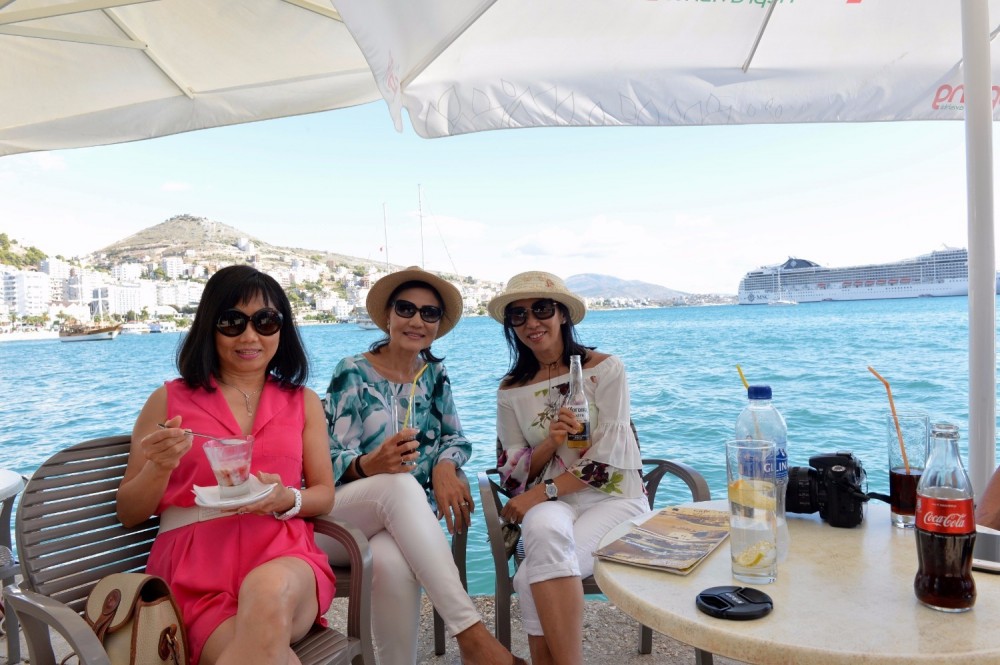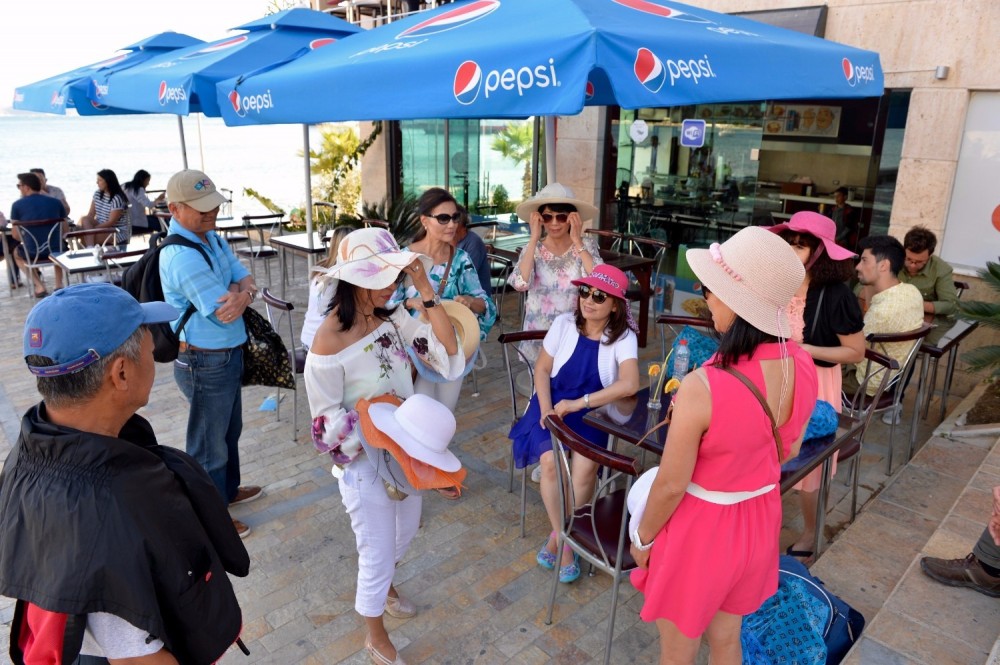 Getting ready to go back to ship
Back on the ship with a couple of hours before dinner, I go upstairs to the pool deck and to read my book and enjoy a cool beer. Gala dinner is on the schedule tonight.