Saturday, September 23, 2017, Venice, Italy



Our cruise ends today. The ship quietly and effortlessly enters the Venetian Lagoon early this morning and finally 'drops its anchors' at the port around 7:30 AM.

Because we want to tour Venice a little bit before we head back to Brussels, we need to be in the first group leaving the ship and therefore, we did not check in any luggage last night. As soon as the ship docks and swings out its bridge, we are walking out of the ship with our carry-ons. At the parking lot, we load our luggage into Hoa's van, and now free of luggage, we just walk to the people mover station and ride the train to Roma Square.



​​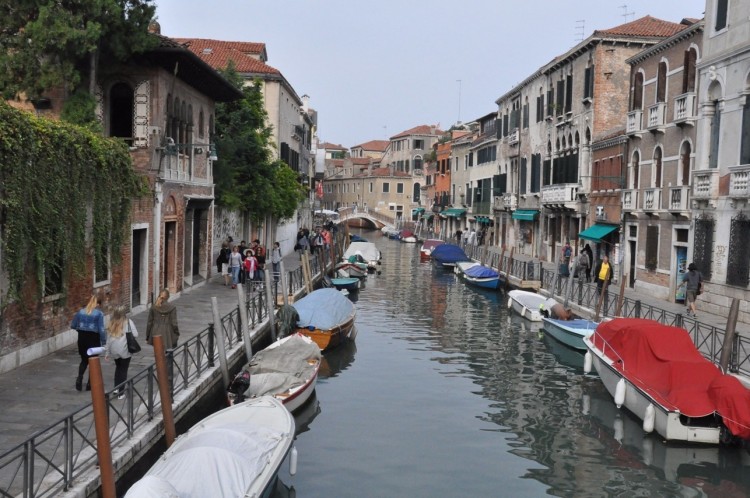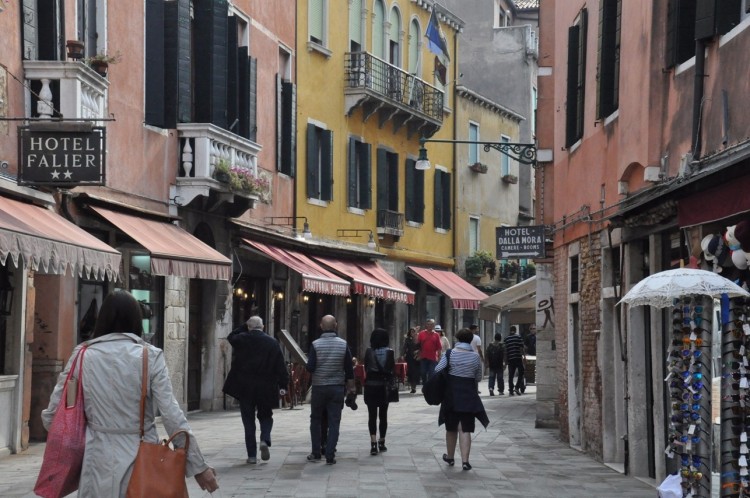 Gondola station behind San Marco Square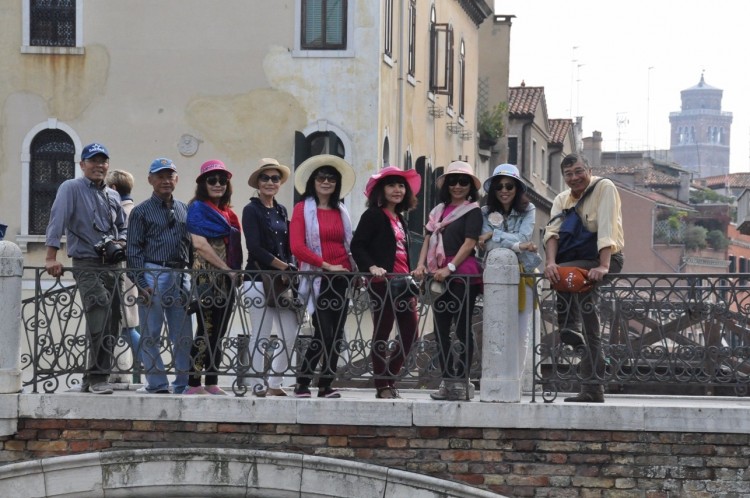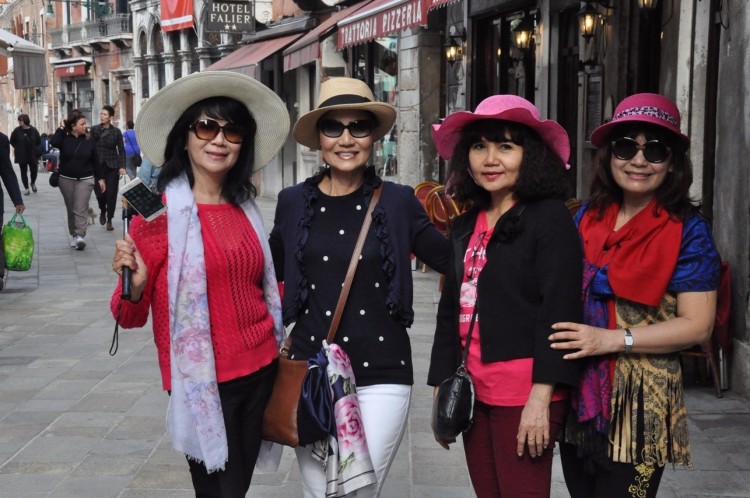 Tam, Lee, Thu Ba, and Van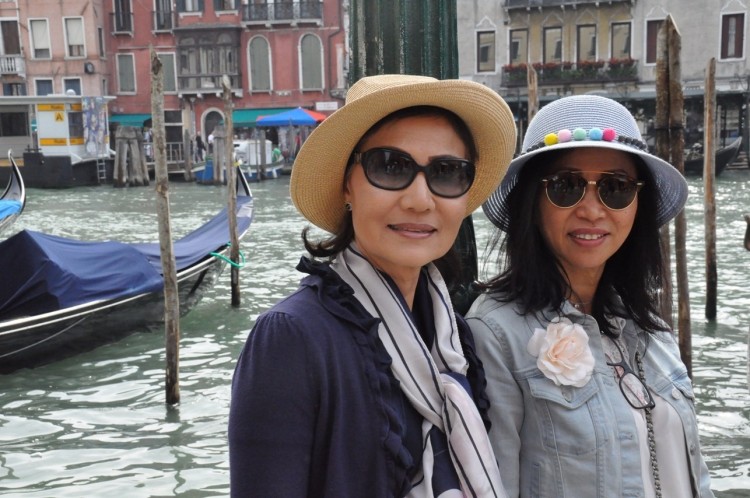 Lee and Oanh at the Grand Canal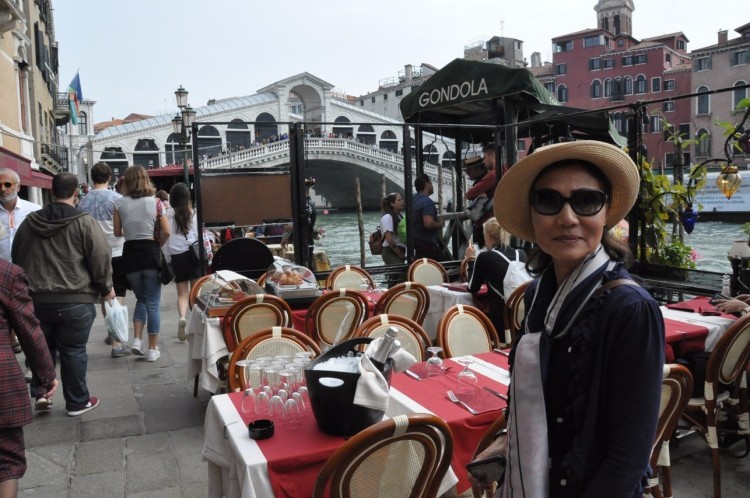 From Roma Square, we walk on tiny little streets following signs directing us to Venice's two top tourist attractions, the Rialto Bridge and San Marco Square. On this early Saturday morning, throngs of people are out and about, and we just take our time window shopping and picture taking. Nothing much has changed since we visited this place 10 years ago except it seems to have a lot more tourists since there are more cruise ships visiting this magnificent place.

The Rialto Bridge is packed with tourists and it's hard to find a spot by the bridge railing looking out to the Grand Canal so we make a short stop and move on.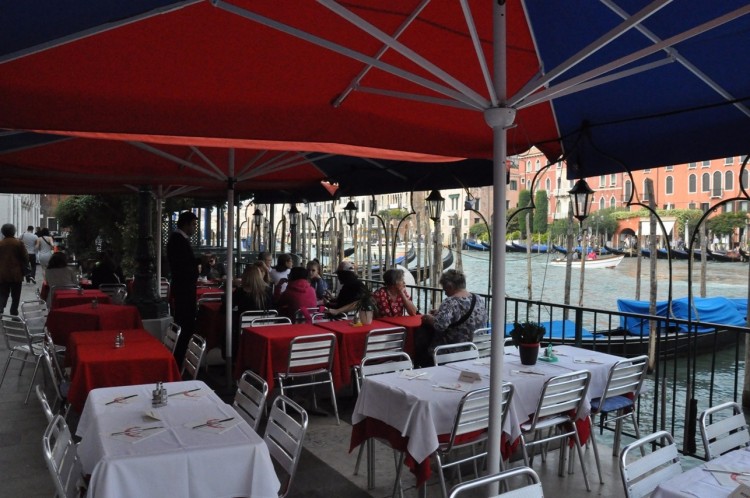 A restaurant by the Grand Canal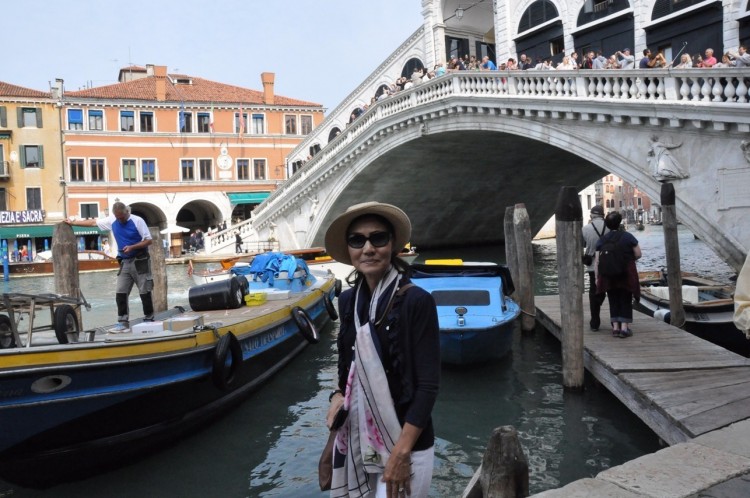 We walk across Rialto Bridge and towards San Marco Square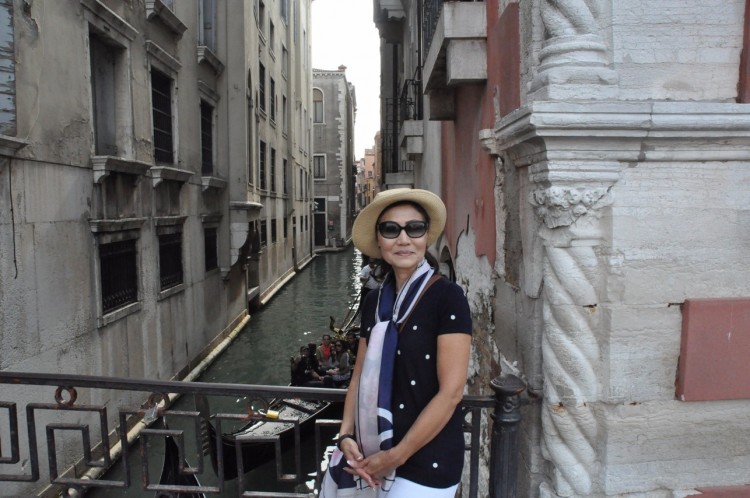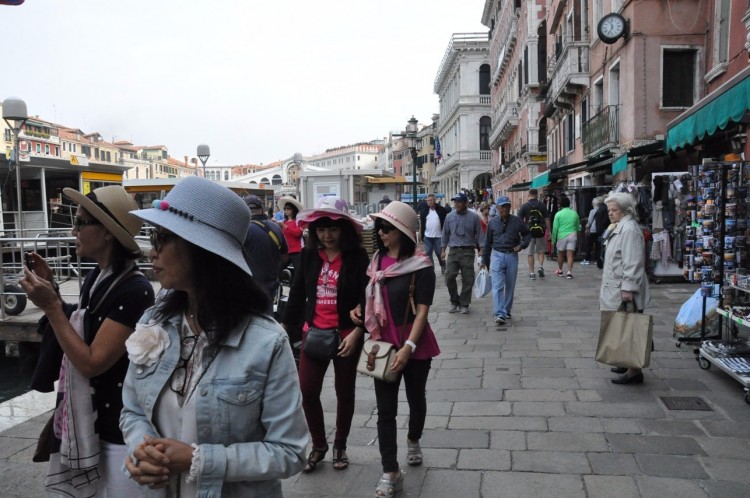 Nice Saturday morning stroll in Venice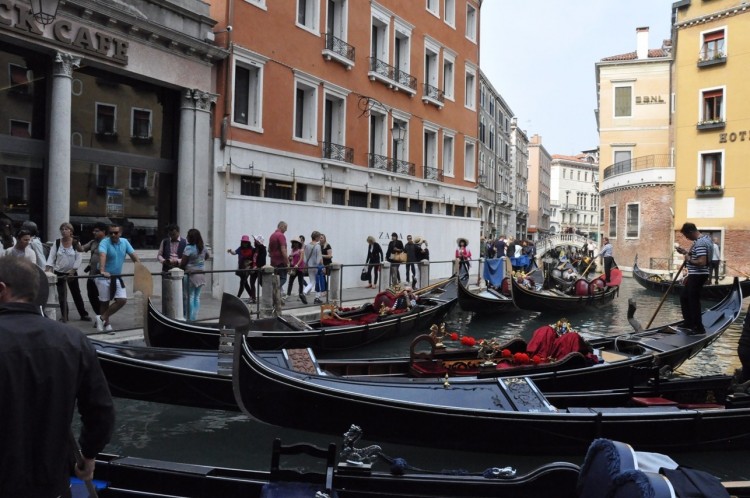 We sat here 10 years ago to listen to the Lavena Orchestra and 10 years later they're still here
From the Rialto Bridge, there are two ways to get to San Marco Square. You can follow the Grand Canal or you can cut across the island which is a lot quicker and that is the route we take. We continue on foot, wander around neighborhoods that are full of shops. The coble-stone streets zig and zag, some go between old buildings, others follow narrower canals.
Besides the Grand Canal, Venice has numerous smaller canals that are mostly used by gondolas. These gleaming black bottom boats have their prows and sterns curved upward and are effortlessly maneuvered by gondoliers using just one oar while singing. We are as fixated as these boats as those who ride on them.

We finally arrive at the glorious San Marco Square. Everything looks as they looked 10 years ago. Some structures are still being renovated, the sidewalk cafes are still there along with the tourists, but there seem to be less pigeons now. Some people in our group have never been to Venice before so they understandably are overwhelmed by the sound and sights of a place like San Marco Plaza in Venice.

After about three hours of visiting, we take the water bus back to the port where we get in our car and start the 15-hour trip back to Brussels.

What a memorial and fun trip!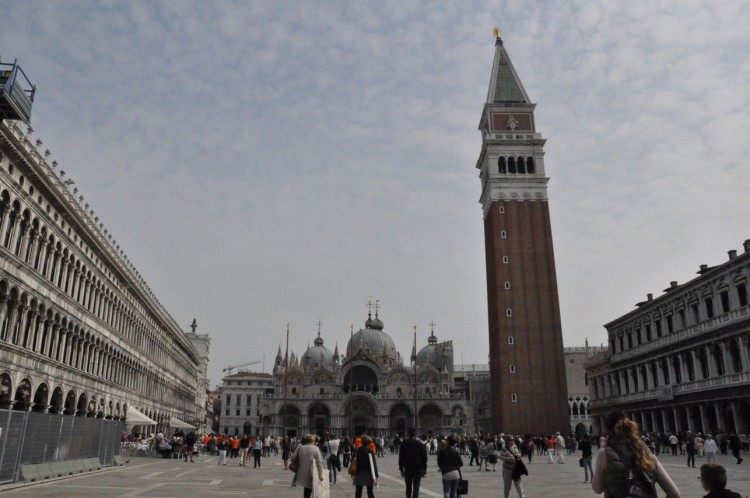 The Basilica in San Marco Square
The ever-glorious San Marco Square