Sunday, September 10, 2017, Cancale, France



As planned, the nine of us including four couples (Bo and Lee, Vinh and Van, Nhan and Oanh, and Hoa and Ha) and our single friend (Thu Ba) get together this morning for breakfast at Hoa's house then begin our 7-hour drive to Cancale which is on the western edge of France's Brittany Region, a region that has numerous beautiful towns and is influenced by Great Brittan since the UK is just across the English Channel from the region.

The drive to Cancale is pleasant. We take turn to drive, we talk, take breaks, stop to have lunch and take pictures, and have a wonderful time.



​​

On the way to Cancale, we stop at Amiens to visit its square and church
The beautiful church in Amiens
We're not religious but we love churches
Thu Ba, Ha, Oanh, Van, and Lee
It's about 6:00 PM when we pull into the driveway of our rental home, a two-story, five-bedroom home with a basement located close to the Cancale town center.

We unload our luggage, assign rooms, make a list of grocery to buy, unpack our stuff, take showers in the three bathrooms the house has, and get ready for dinner.

On this quiet Sunday, we drive down to the beach where the water has receded exposing a long and wide beach. We park our vehicle off of Place du Calvaire, a street that is packed with restaurants.

We decide to have our first dinner in Brittany at Chez Victor, one of the very well-known restaurants in Cancale. The restaurant is decorated in red which makes us feel warm on this cold night and our first dinner of soup, salads, steaks, mussels, fish, desserts, and beverages is delicious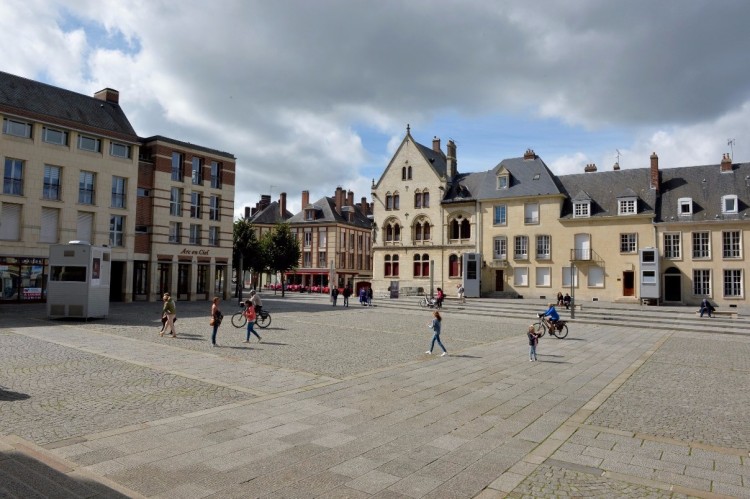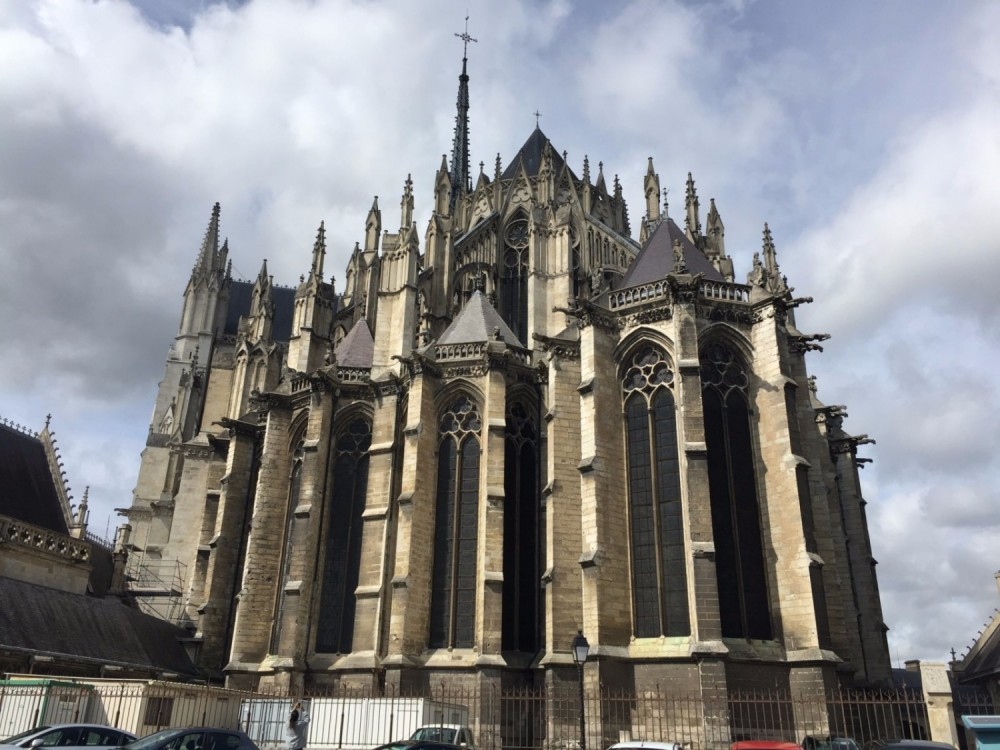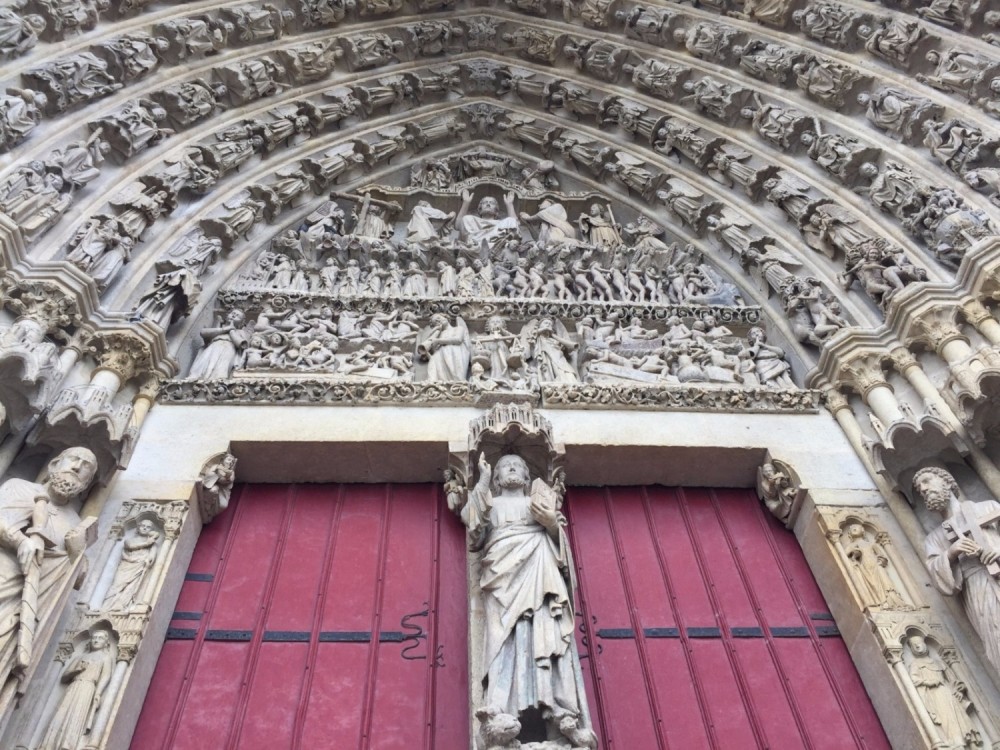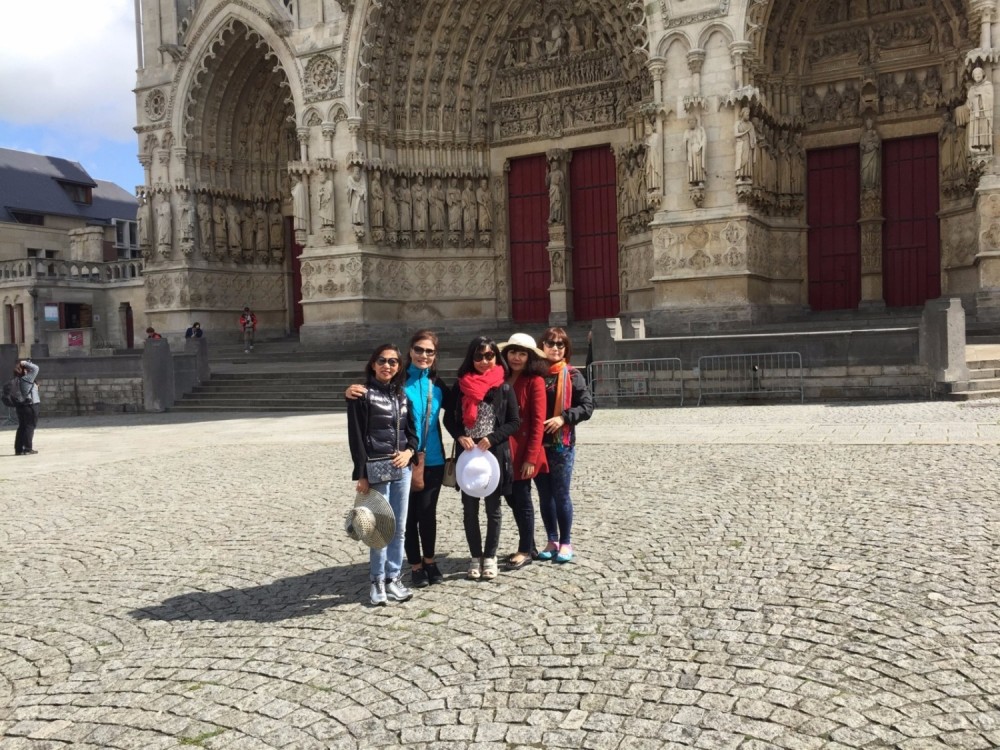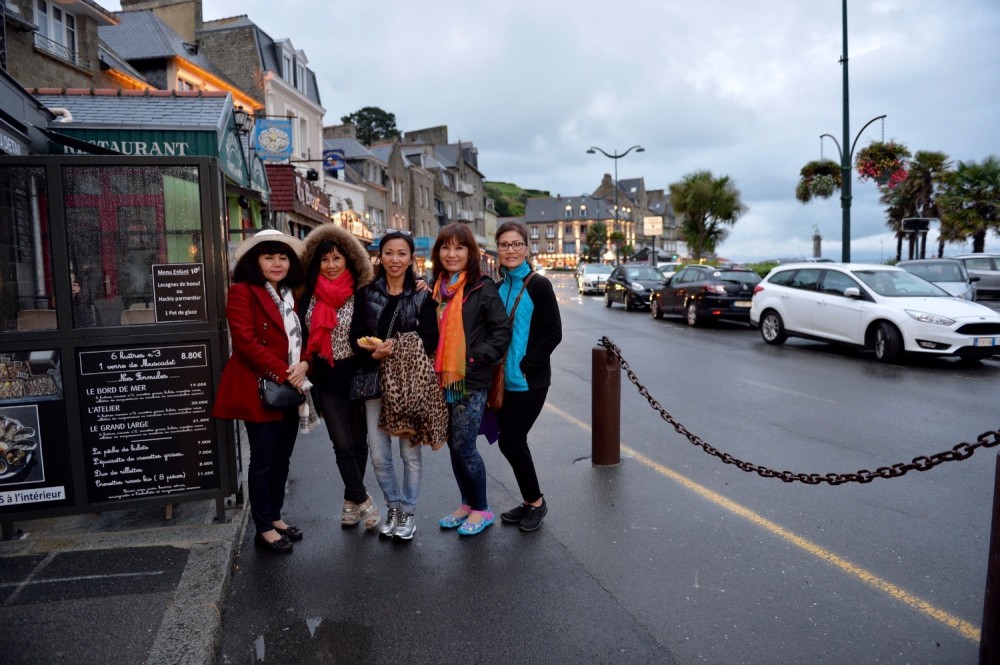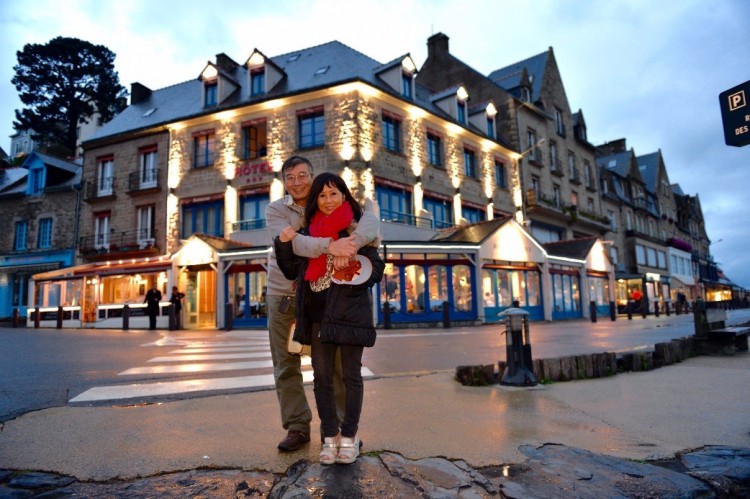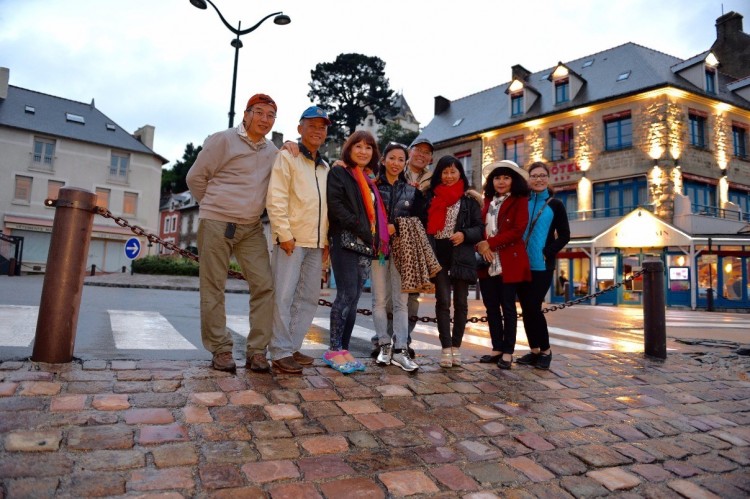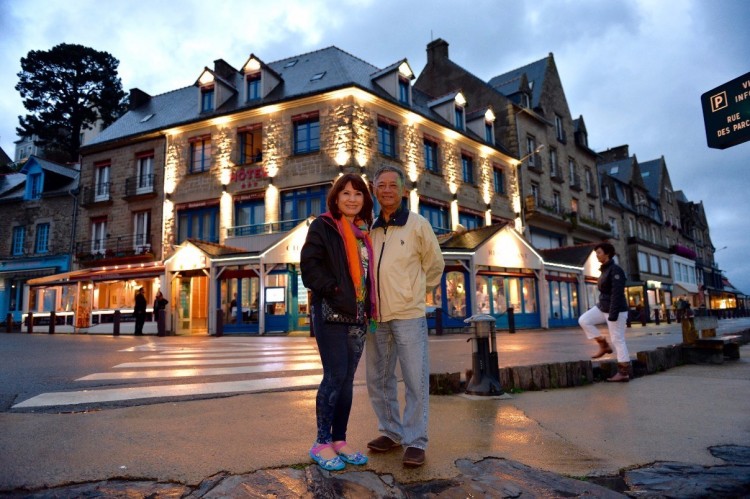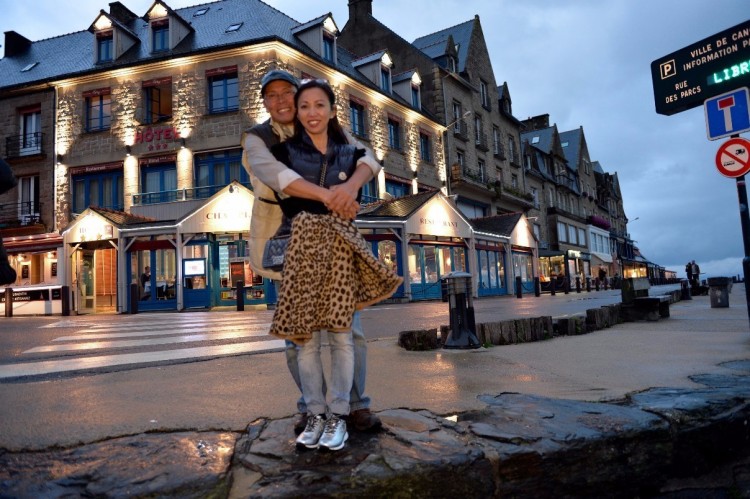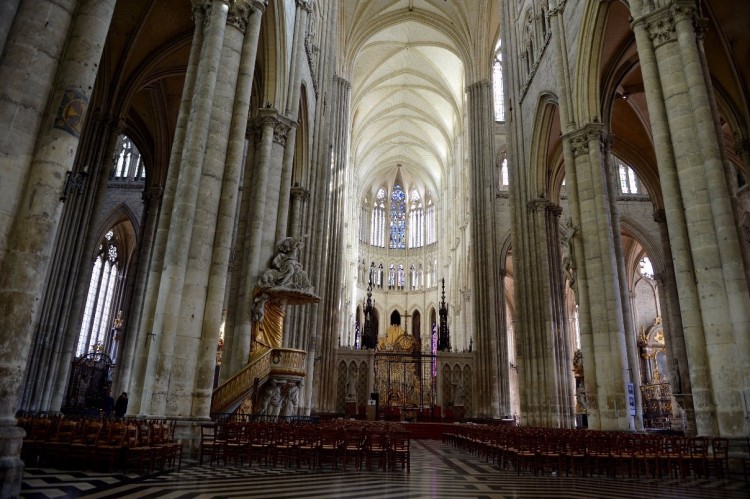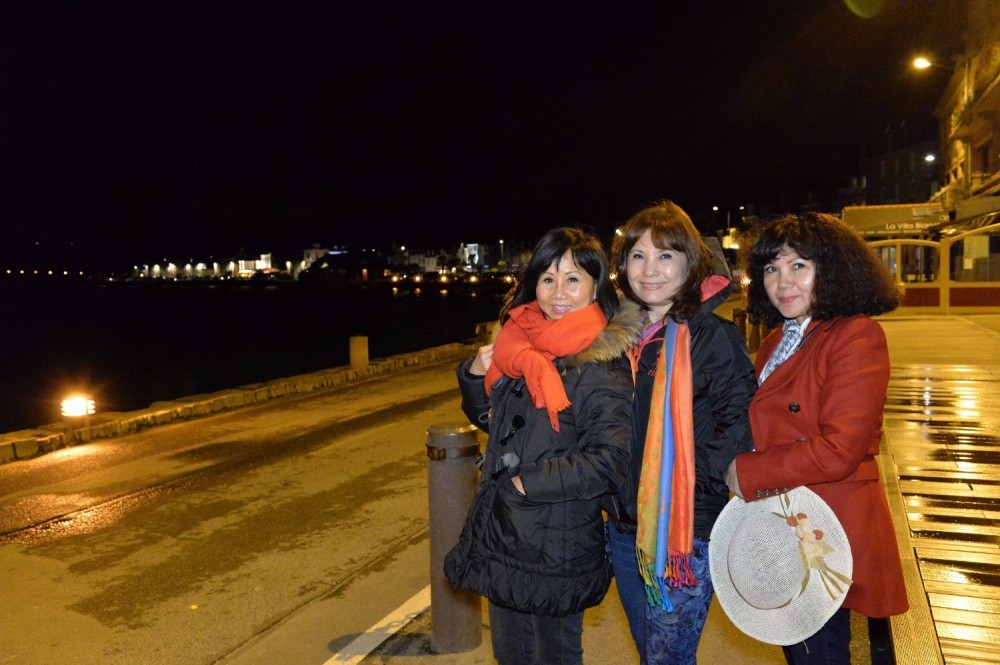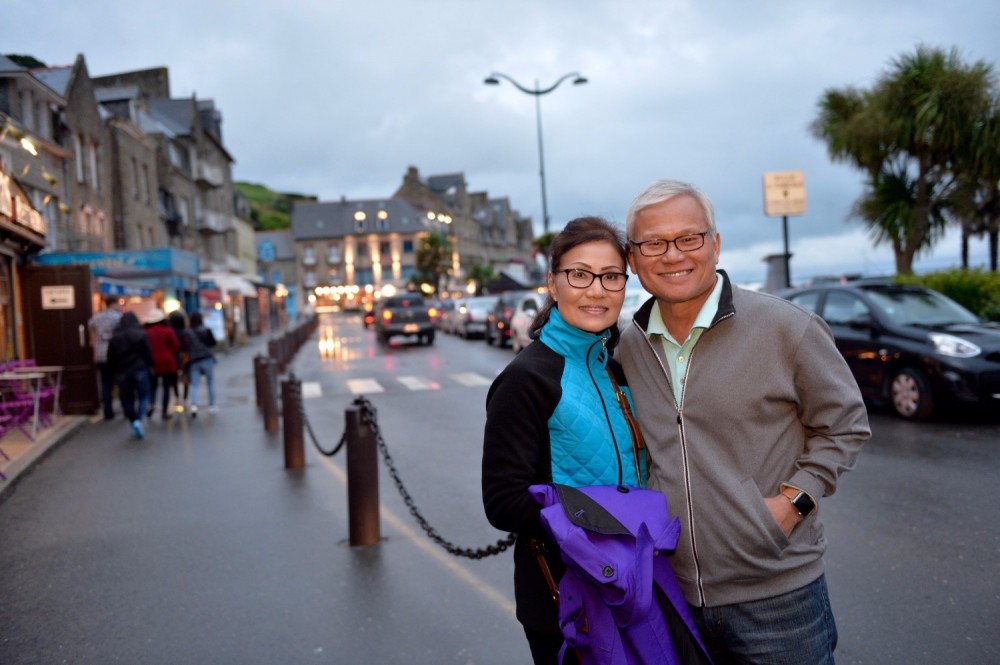 Cancale is one of many beautiful cities in France's Brittany Region