Wednesday, September 13, 2017, Normandy, France



Today breakfast is even more sumptuous and longer than yesterday's because we keep adding more ingredients to it. There is no way my walk earlier this morning had burned the number of calories my breakfast is adding to my body but hey, I'm on vacation.

Since the weather is cool, cloudy, and has a chance of rain, we abandon our plan to visit Batz Island off of the Brittany Coast. We instead decide to go to the Normandy Region, two hours and 30 minutes away, to visit D-day Museum and Cemetery.

Normandy is a large area and many towns in this area were affected by English-American operation during World War II. One of those towns is Arromanches les Bains, where allied forces built an enormous off-shore port to support the military operation.
The Town Arromanches les Bains in France has stores after store selling allied forces and World War II memorabilia
Then we go on to visit the Normandy American Cemetery and Memorial near Omaha Beach. This site takes my breath away even though I've seen it numerous times on TV and in movies. The Visitor Center's exhibits and movies are educational and the cemetery is stunning.

​​Row after straight rows of crosses erected on a level grassy field shaded by tall trees and bordered by wide gravel paths mark graves of lost lives. In the distant is Omaha Beach where the waves continue washing away evidence of the major battles between allied and German force. Each of the marble crosses and occasional stars bears the name of the American who died defending Europe.
Our group in Normandy. It's a beautiful place
Crowd waits to enter the Normandy American Cemetery and memorial
The drive to Arromanches les Bains in the off-and-on drizzle is uneventful and we arrive around 1 PM. We visit the town's Landing Museum (Musee du Debarquement) right off the beach to learn about allied forces' incredible preparation for D-Day.

​​A port was created off the coast of to provide safe supply lines to allied troops to combat German troops and remove France from Hitler's grip. The WW 2 exhibits and the movie are educational. From the museum, we can see concrete caissons built and dropped in to the water by English-American forces, and remnants of WW2 weapons including artillery are still being displayed all over town.


Nhan on a cool day in Normandy
This is truly a somber place and one can't help feeling extremely emotional walking among the crosses and hearing the wind rustling through the pine trees and the waves crashing onto the shore.

These young American had sacrificed their lives so we can live in peace


Rows after neat rows of graves
Sculpture at Normandy American Cemetery
This is truly a beautiful and somber place
Omaha Beach is just behind us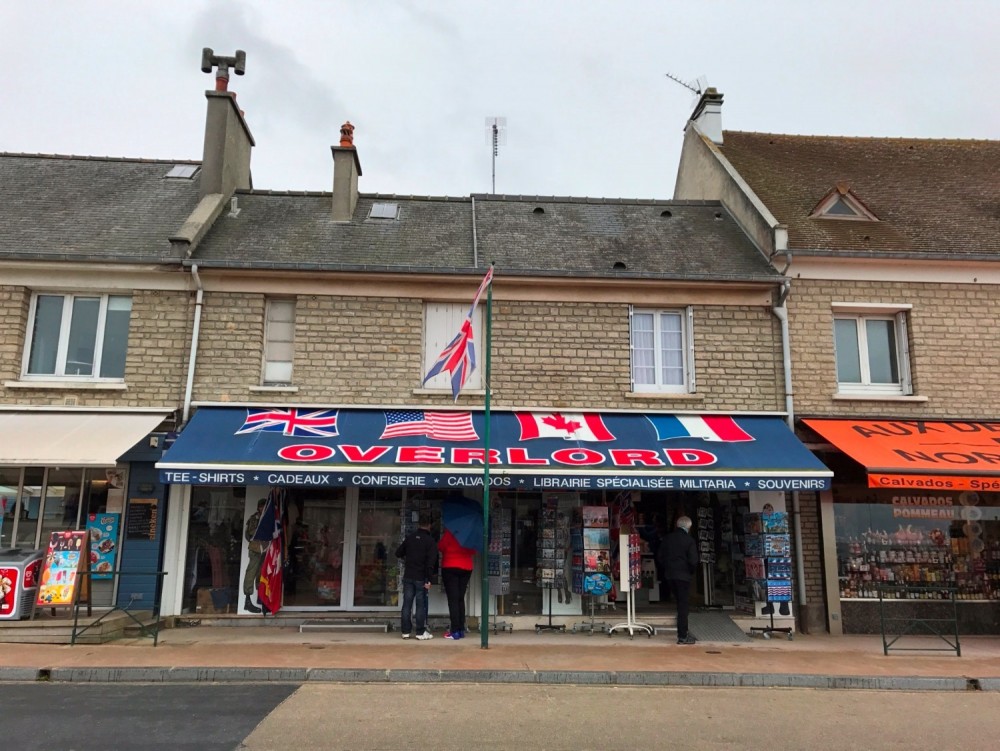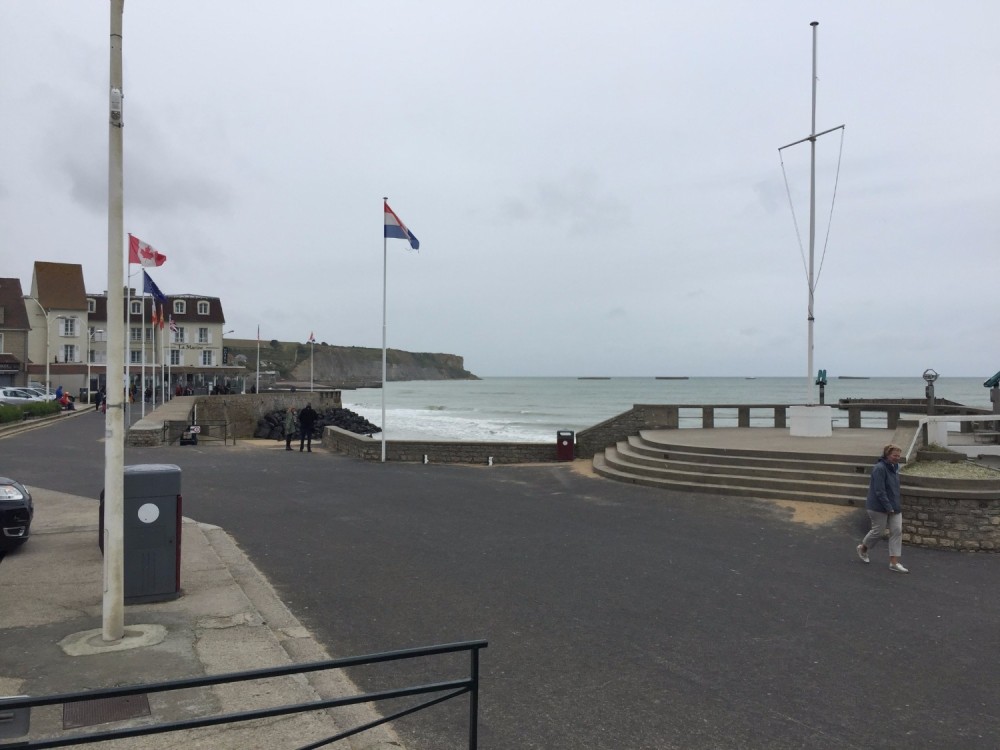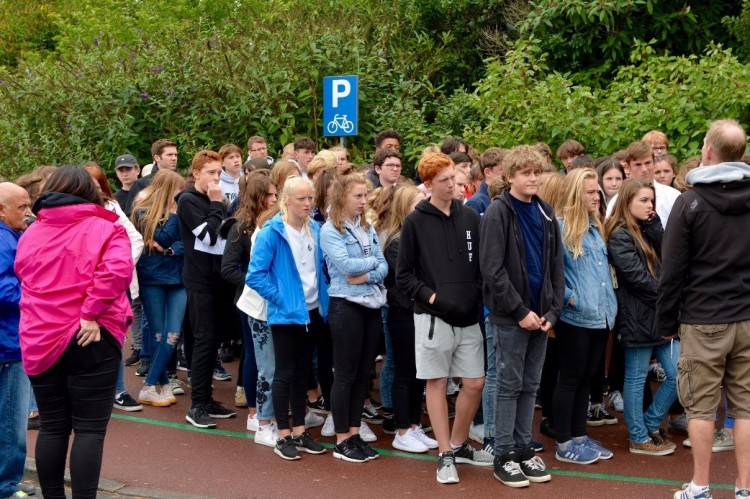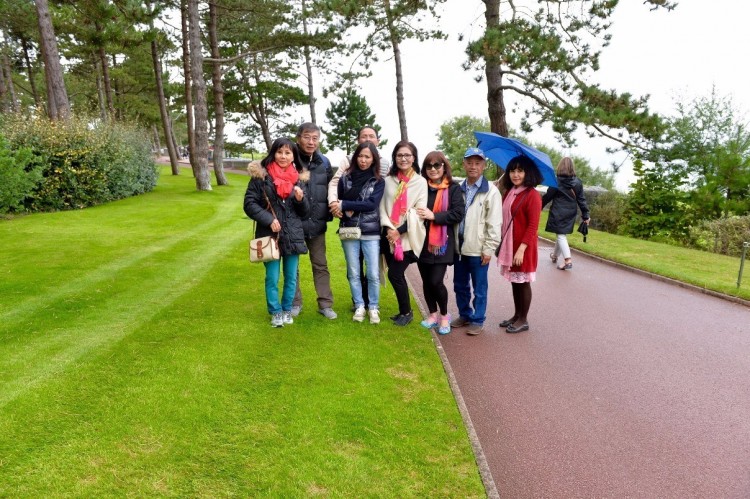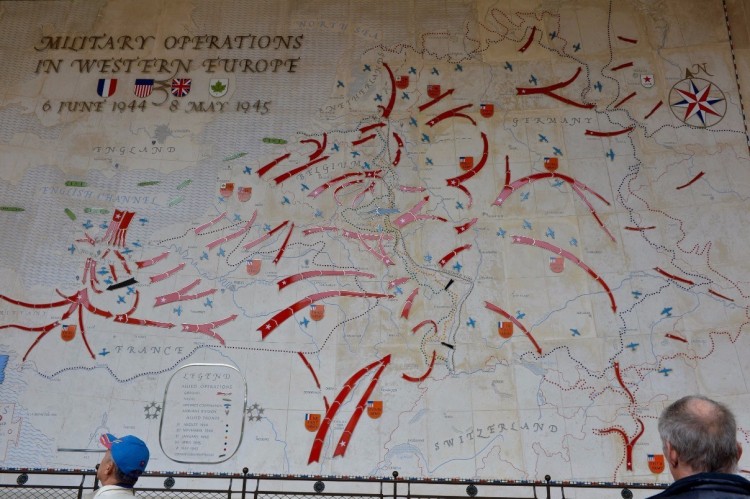 Map of World War II military operation