Thursday, September 14, 2017. Honfleur, France



We are checking out of the rental home in Cancale and heading back to Brussels today. After a quick breakfast, we load our stuff into Hoa's van and it seems as though we are carrying more things back to Brussels than we had brought them here. We turn the keys to lock the home doors then deposit them into a drop box and off we go.

Before leaving Cancale, we swing down to its main street by the port and buy a few trays of oysters and other local seafood to bring home.





​​

Stopping in Honfleur before heading back to Brussels
Honfleur is a beautiful French seaside town
Art gallery on Quai Sainte-Catherine
The drive from Cancale to Brussels would take a little over 7 hours so we decide to break it up with a stop for lunch in Honfleur, a beautiful seaside town where two rivers empty in to the English Channel, the grand Seine River and the tiny La Morelle River.

It takes us a while to park our van but we're able to park it close to the main part of town. We walk on the cobble stone street called Quai Sainte-Catherine where it is packed with restaurants, galleries, and gift shops. Many of the restaurants have tables along the river under bright colored tents. We chose one of the restaurants and have a lunch of lamb, seafood, crepe, and salad.

Touring the town doesn't take much time as all since you only have to walk a few short streets but these streets are packed with charming buildings adorned with flowers, beautiful shops and galleries, restaurants, and a dramatic wooden church.



Buying seafood to bring home
Quai Sainte-Catherine Street
Back to Brussels around 7:30 PM, we go straight to Hoa's friends' house in Brussels for dinner. Dr. Bao and his wife, My, welcome us to their cozy home and treat us with a great meal of Vietnamese dishes, and we share the seafood we have brought back from Cancale.





Lee enjoying last day in the Brittany
Lunch in Honfleur. L-R: Vinh, Van, and Oanh
Sainte Catherine Church in Honfleur
Glad to have Vietnamese food after five days on the road
Dr. Bao (brown shirt) and wife, My, (red sweater) warmly greet us at their home in Brussels
and treat us to a great meal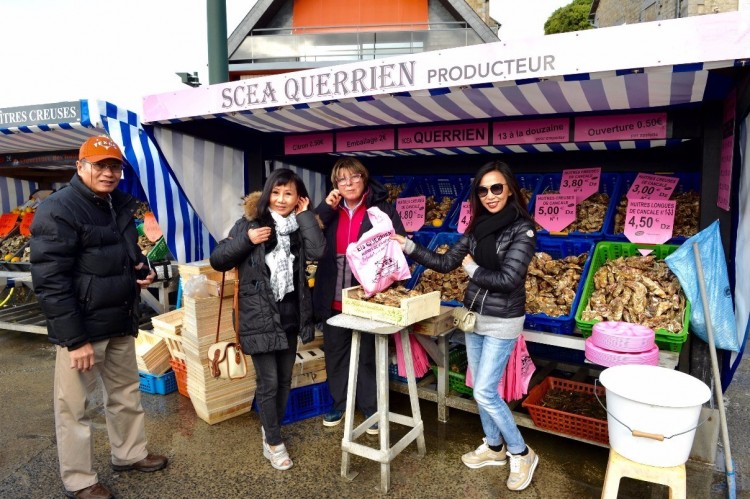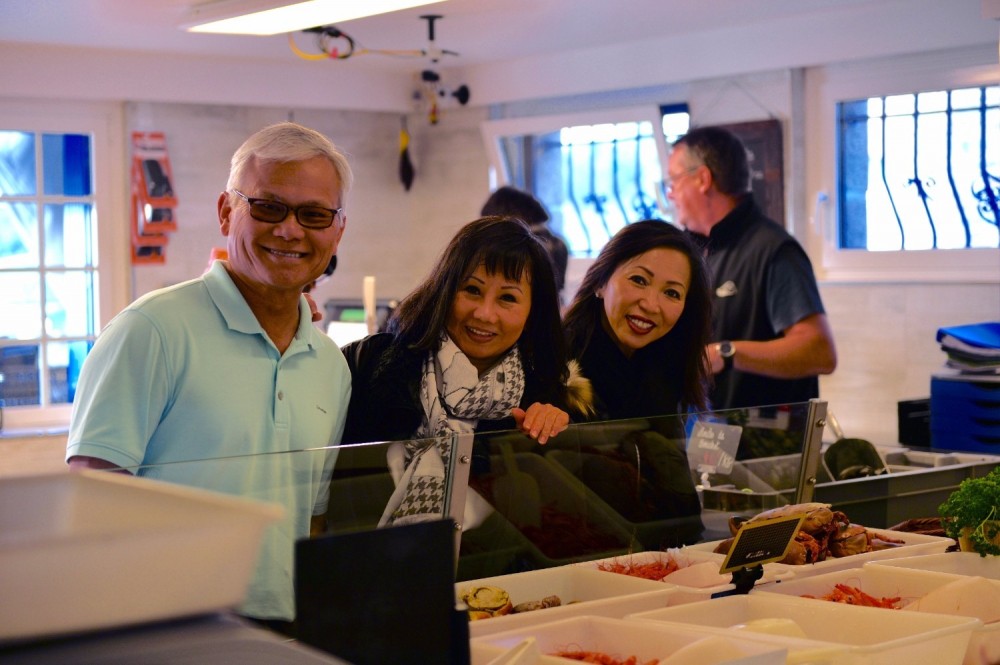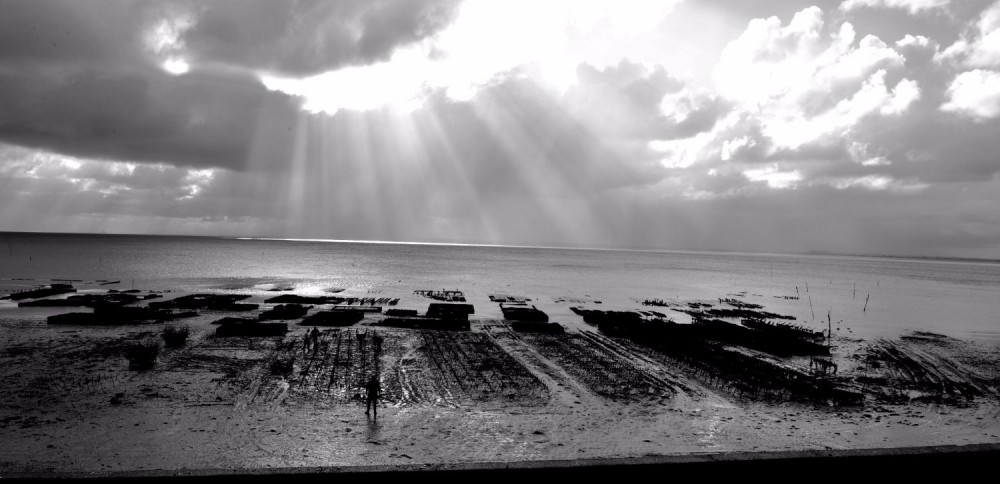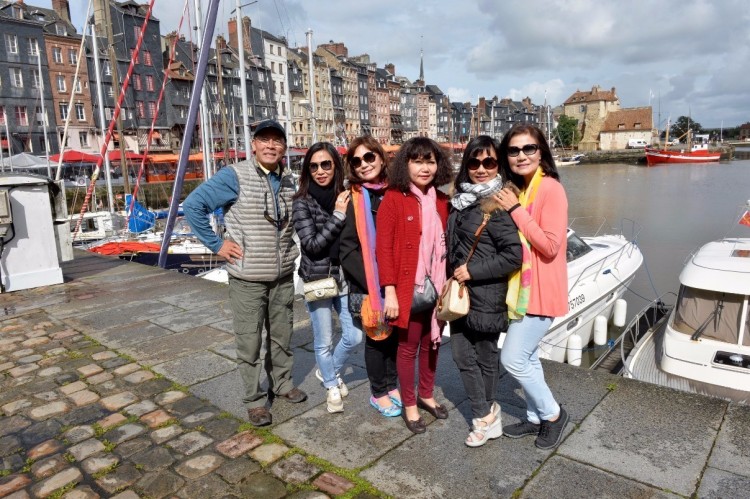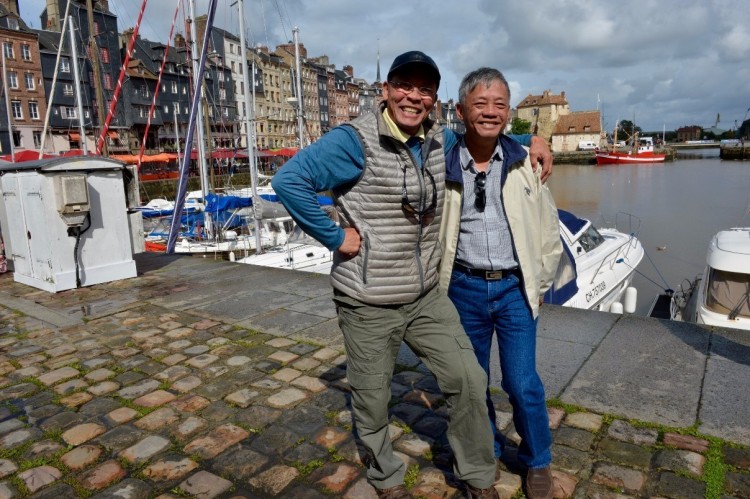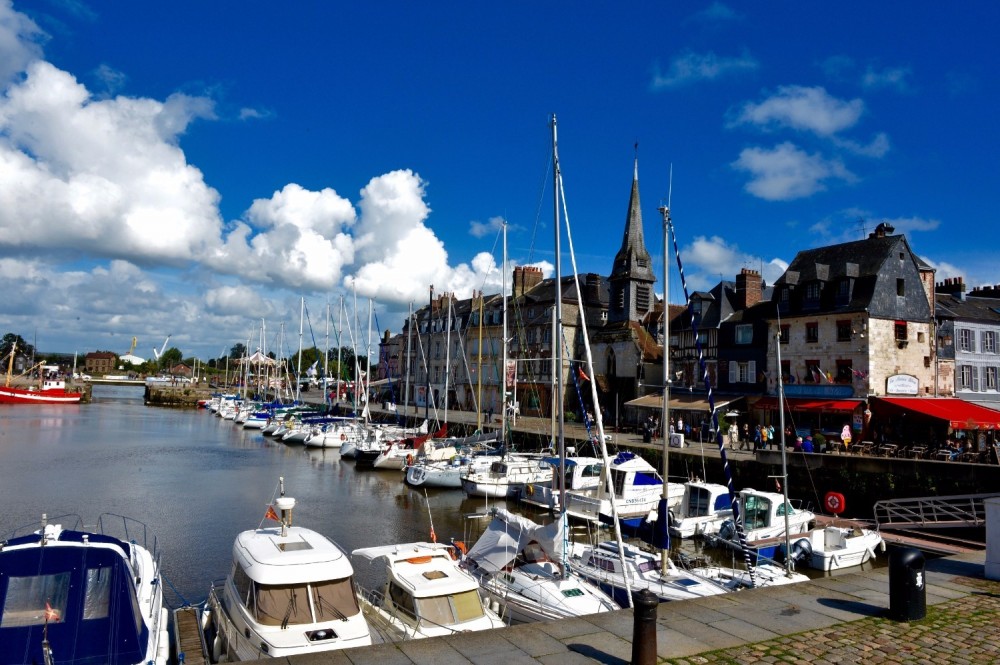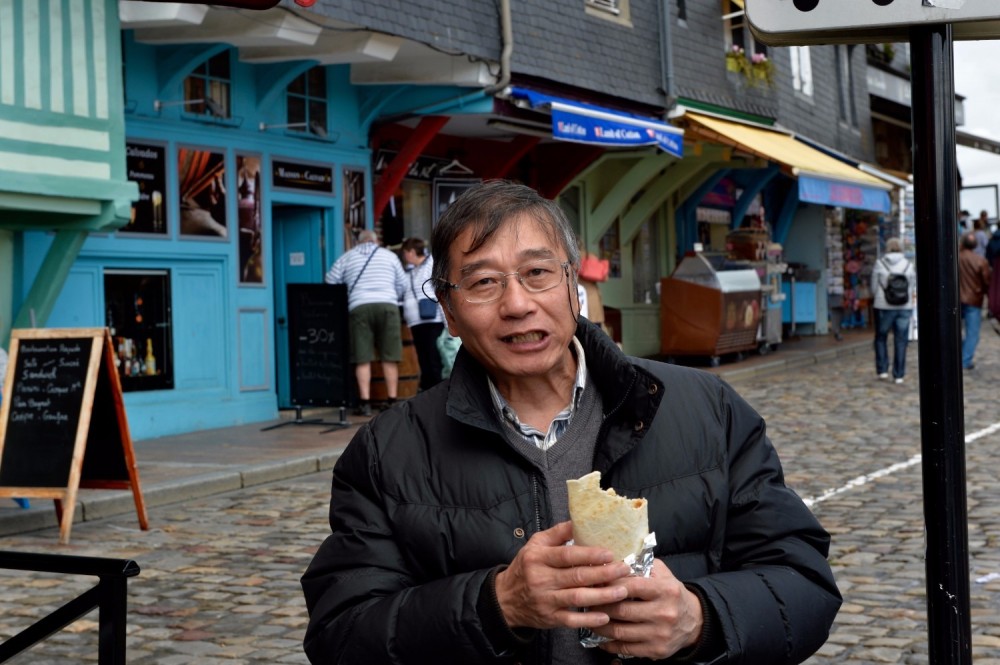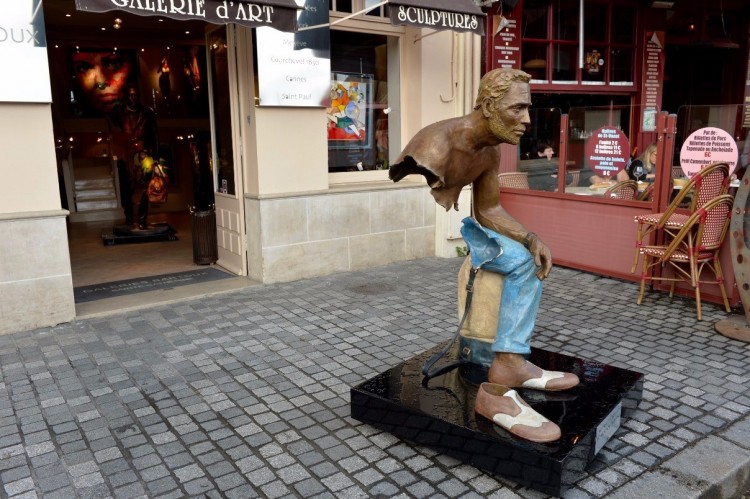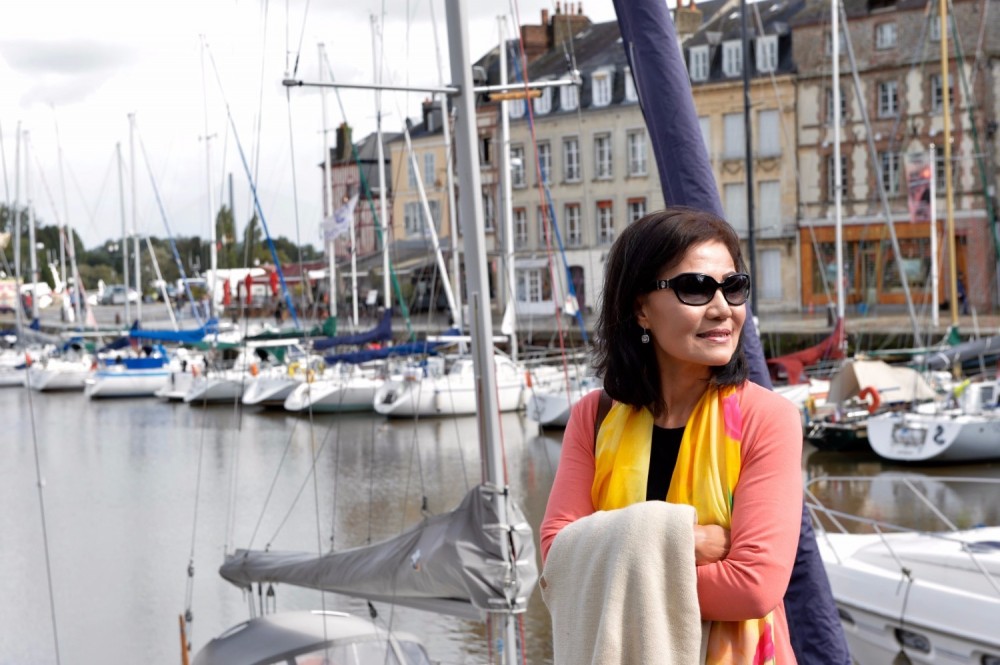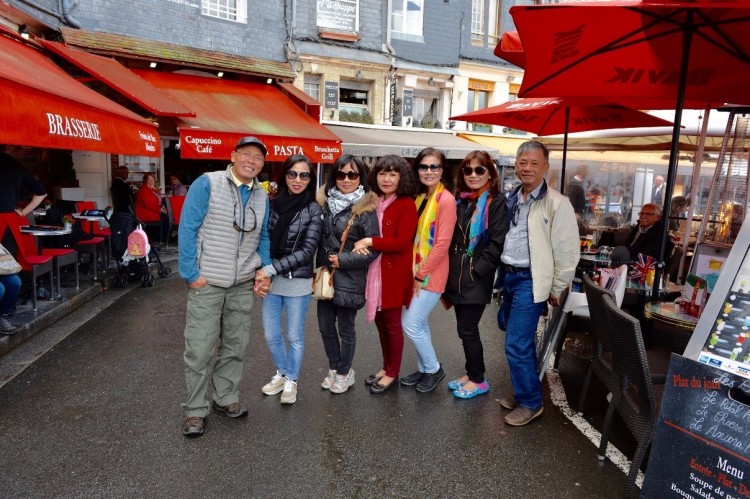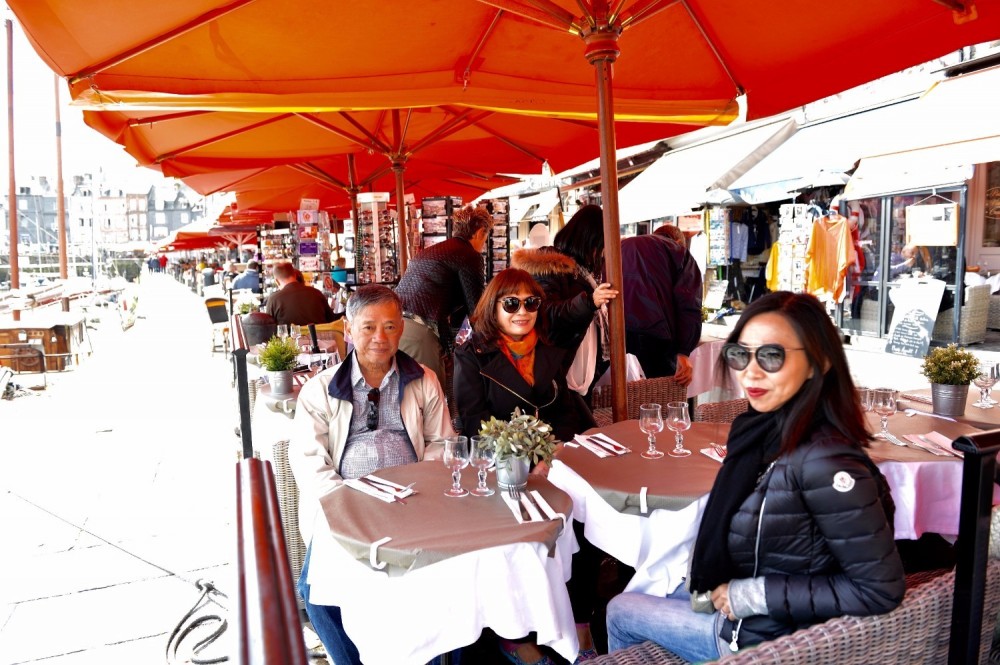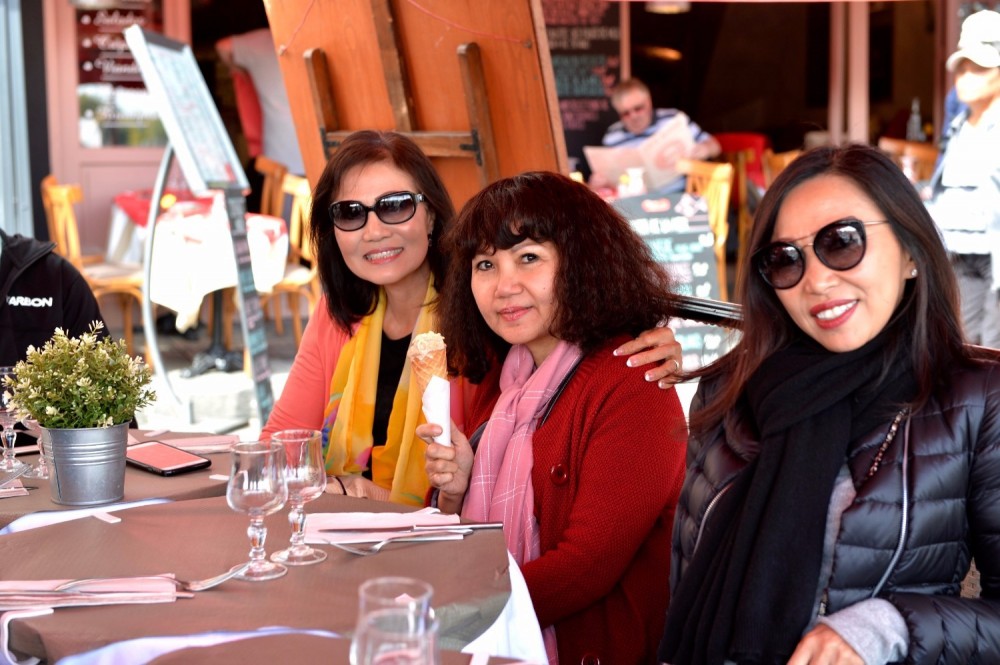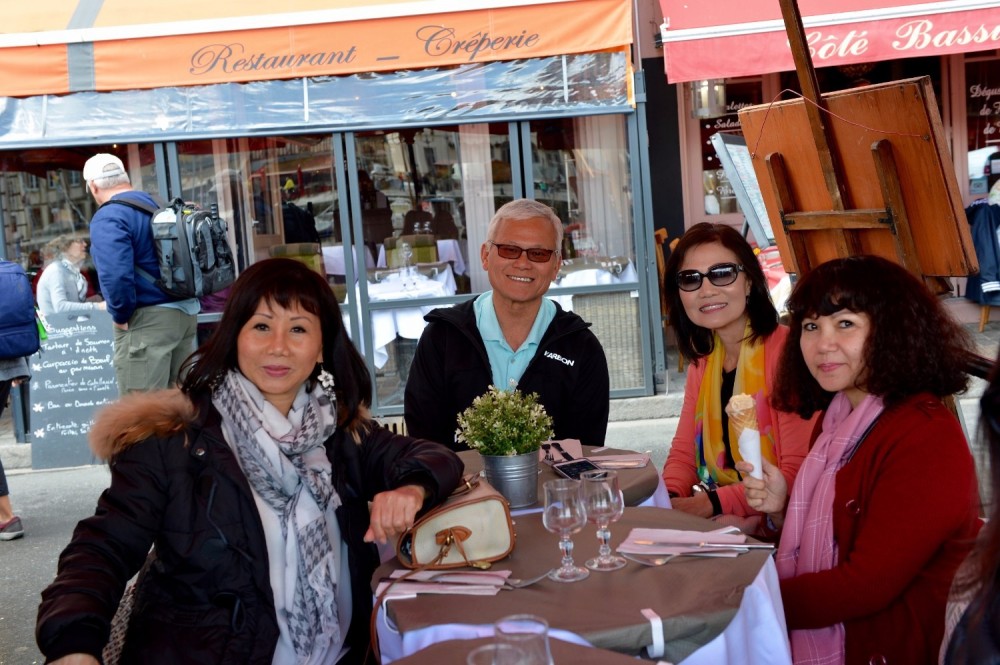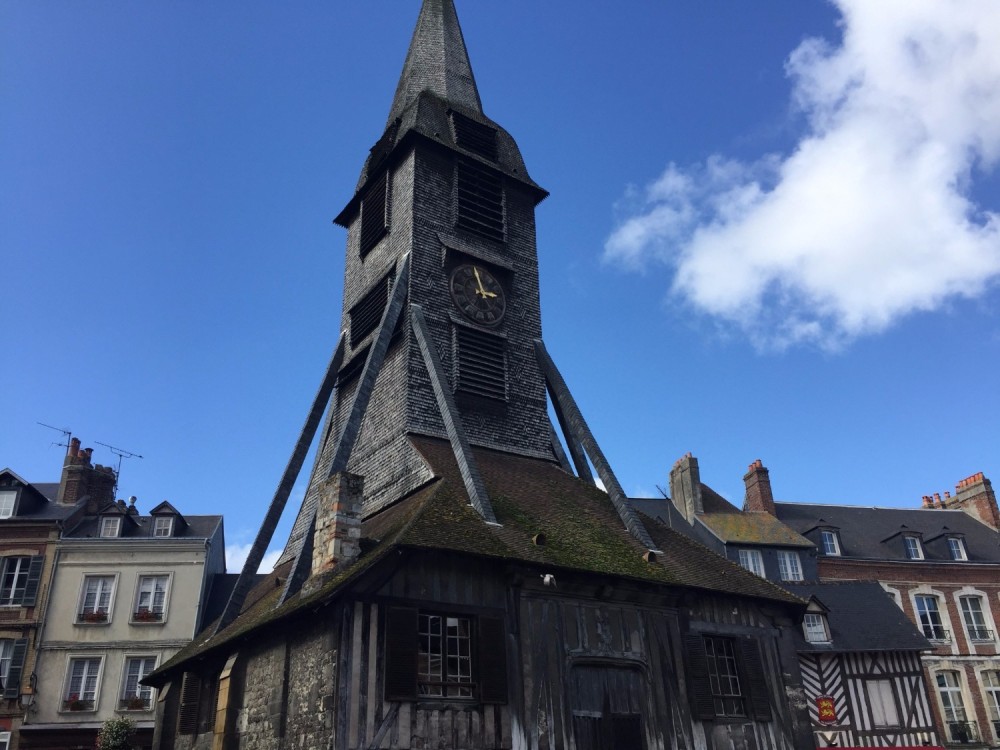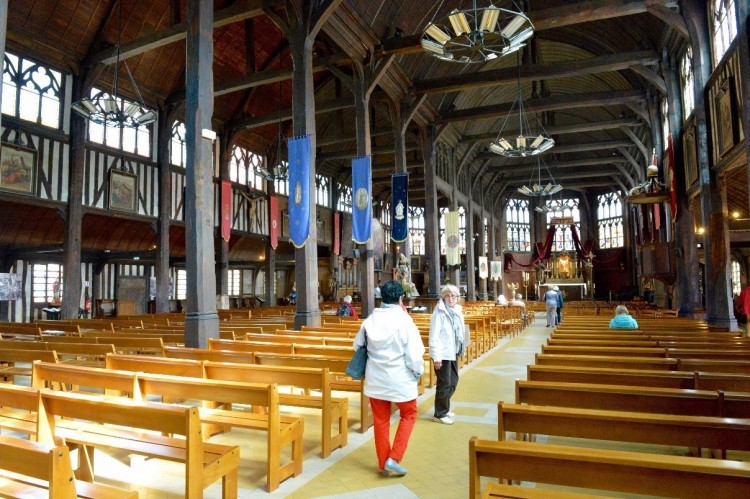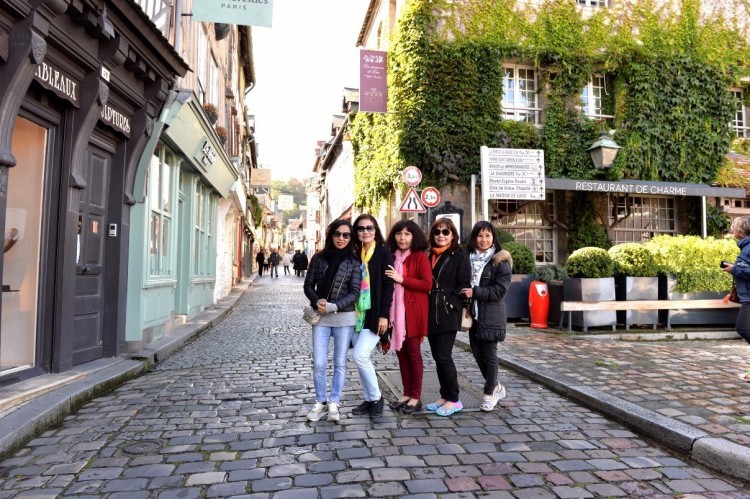 We cross the Seine River on Normandy Bridge on way back to Brussels