Tuesday, September 19, 2017, Mykonos, Greece



We walk out of the ship around 9:30 AM into another clear, warm, and sunny day. Since the ship docks at the new port, a couple of miles from the Town of Mykonos, we purchase a round-trip ferry ticket to town. It takes the ferry about 10 minutes to navigate itself among other small ships before it docks at the old town dock.

A tiny church with a blue dome welcome tourists coming off the ferry. The docks is packed with ferries, sail boats, yachts, and all other kinds of boats. People are selling and buying fresh seafood and vegetables where the dock reaches the land.



​​

We arrive in Mykonos on a beautiful late summer day
Tiny church at end of dock
Bougainvillea flowers are so prominent here
Resting from time to time
Oanh and Nhan enjoying Mykonos
We have been to Mykonos before and know that the best way to see the island is to allow yourself to be lost then find your way around on narrow painted paths that are lines with shops, restaurants, galleries, narrow stairs, white walls, blue doors and gates, trees, and climbing flowers dominated by pink bougainvillea.


We have cappuccinos at a small sidewalk café, shop at various souvenir shops, walk along many winding paths to Little Venice and the wind mills, have a lunch of grilled squids, salmon, and salads at the Nice-and-Easy Restaurant in the shadow of the Mykonos wind mills.

After lunch some of us head back to the ship while the rest of stay on the island, some go swimming in the clear water at the pebble beach just below the wind mills while others continue to shop. It's a beautiful day to just relax.




White walls and blue doors and gates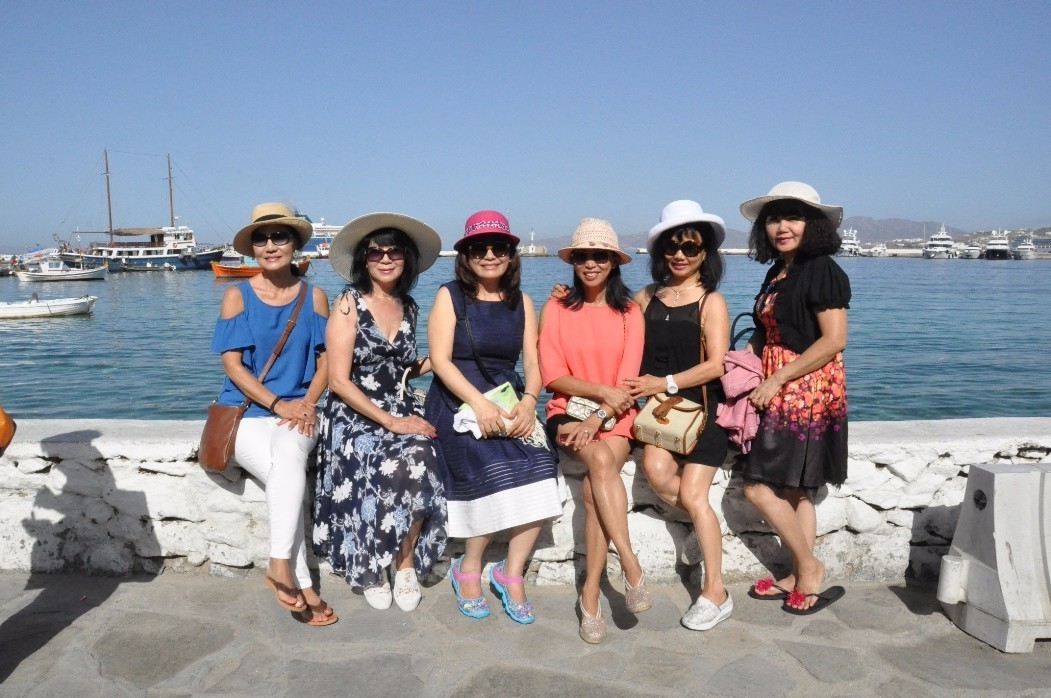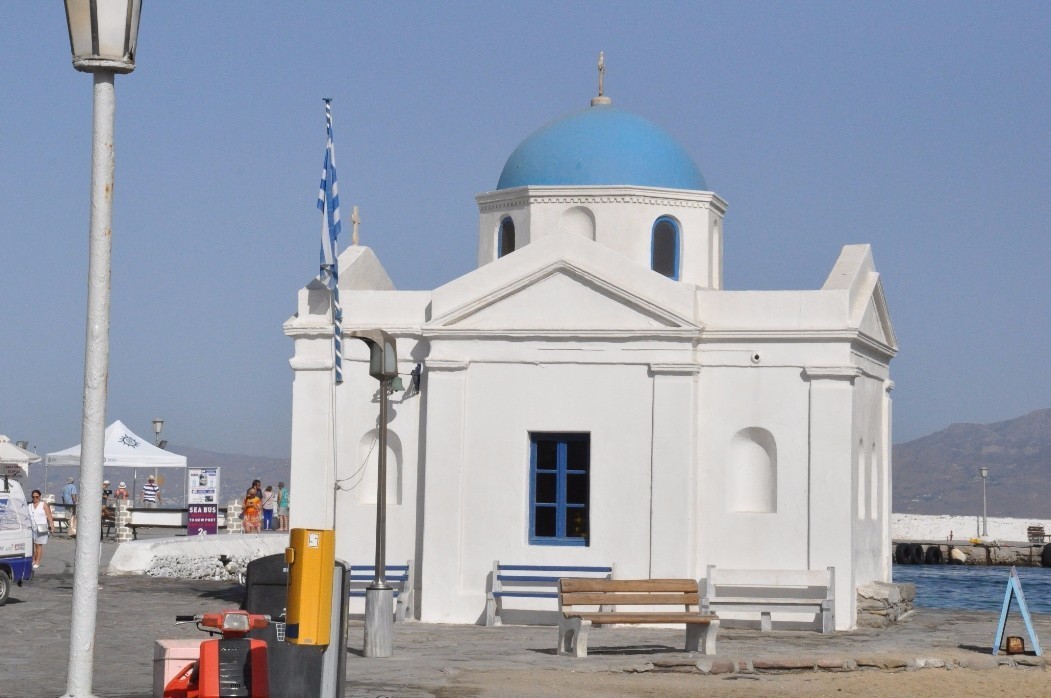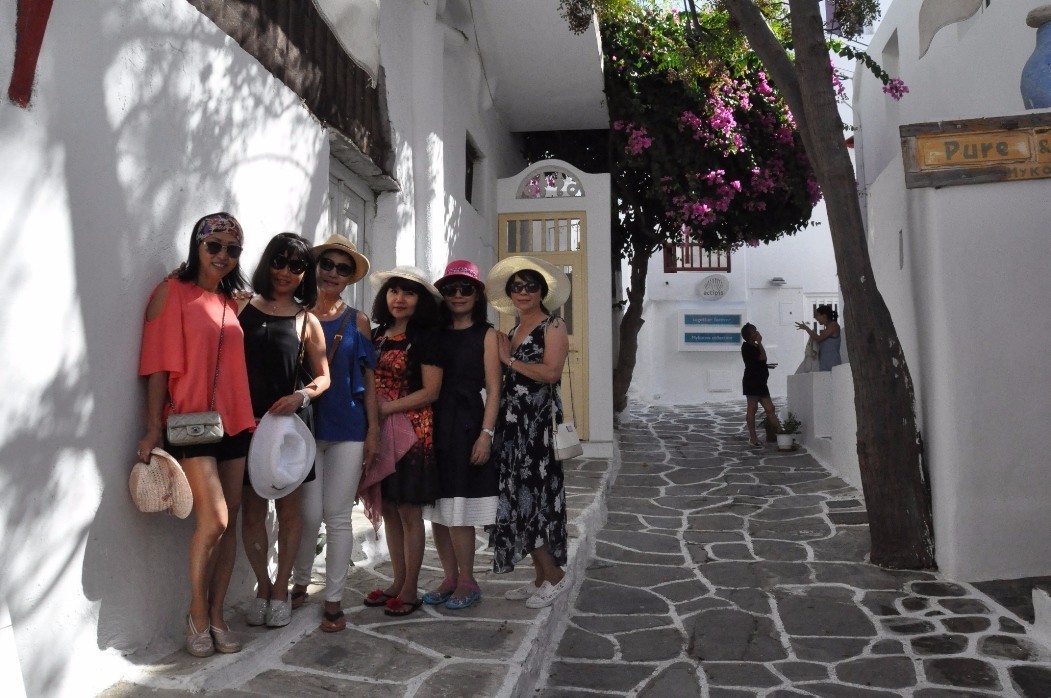 Exploring Mykonos and its narrow painted paths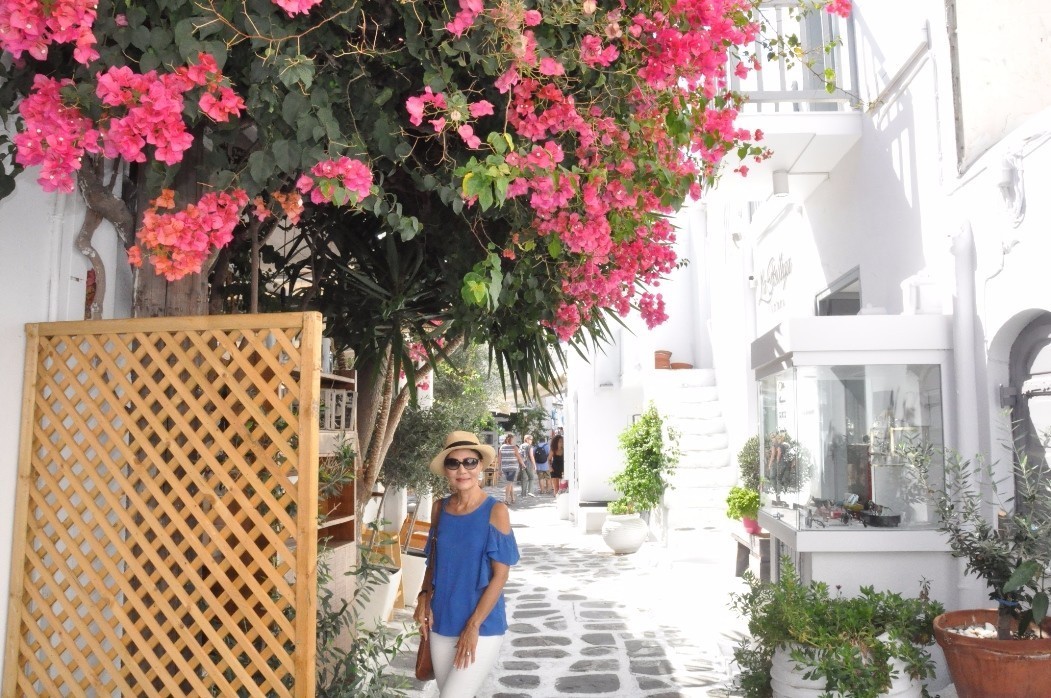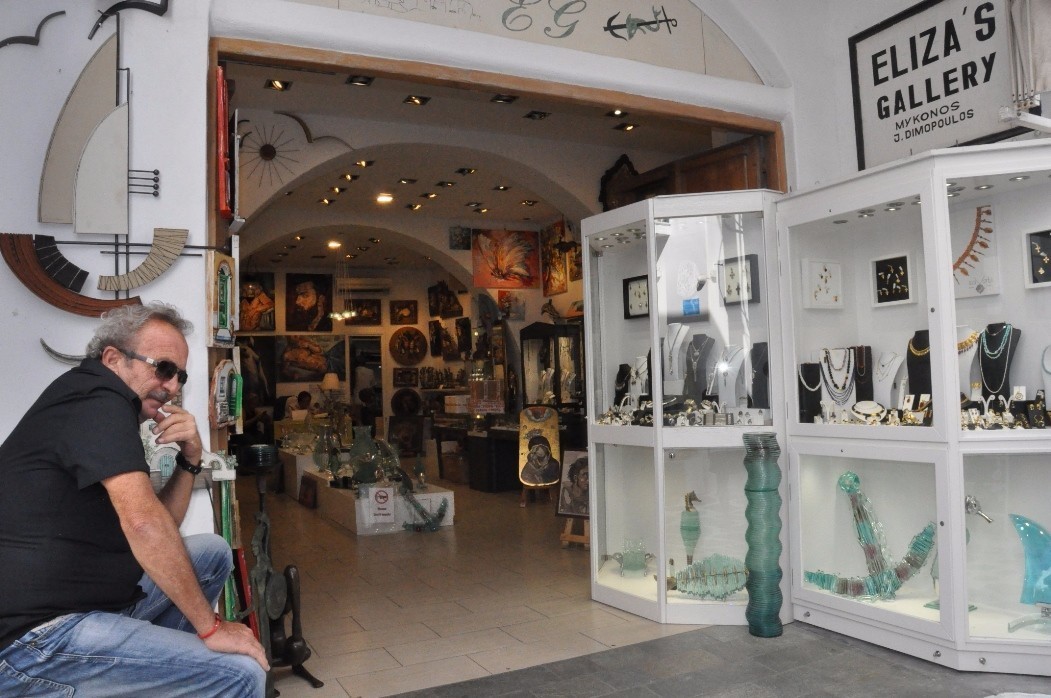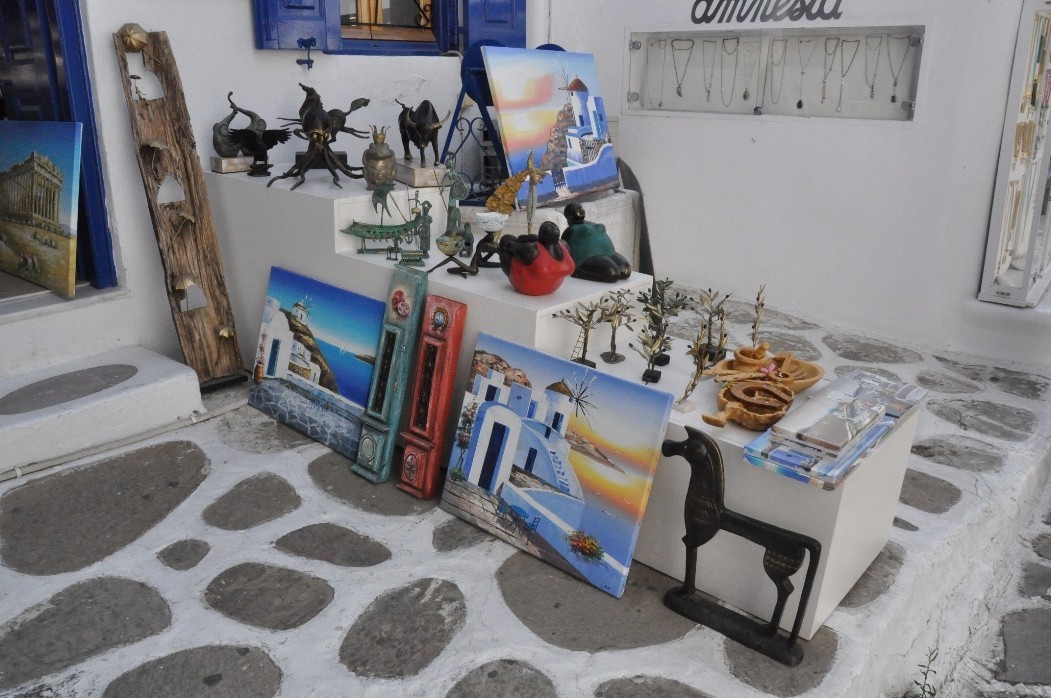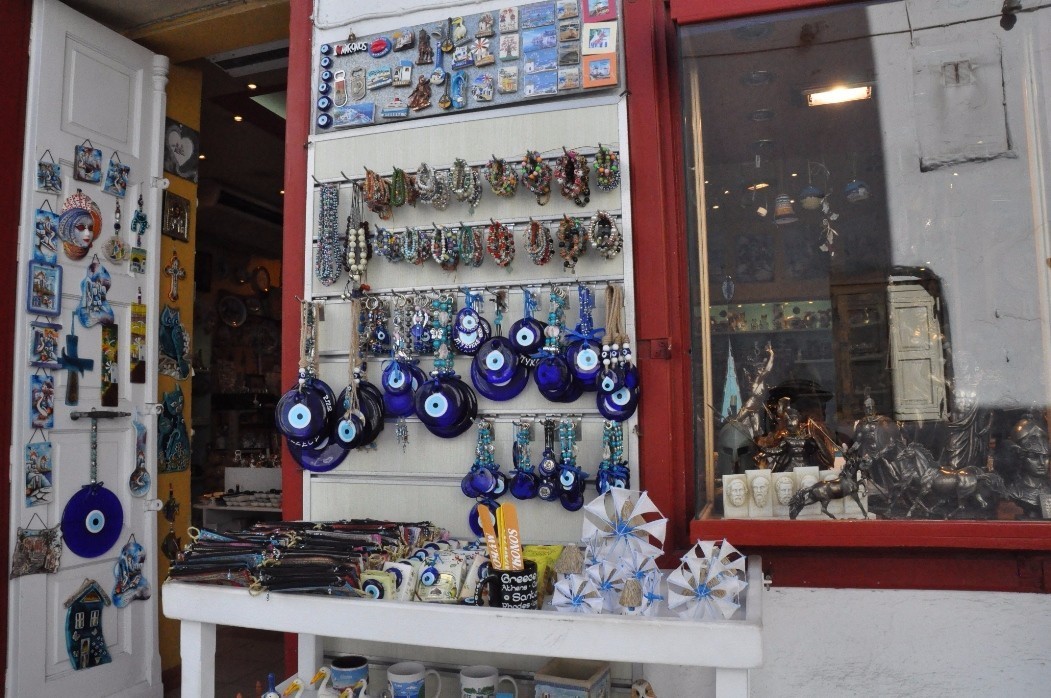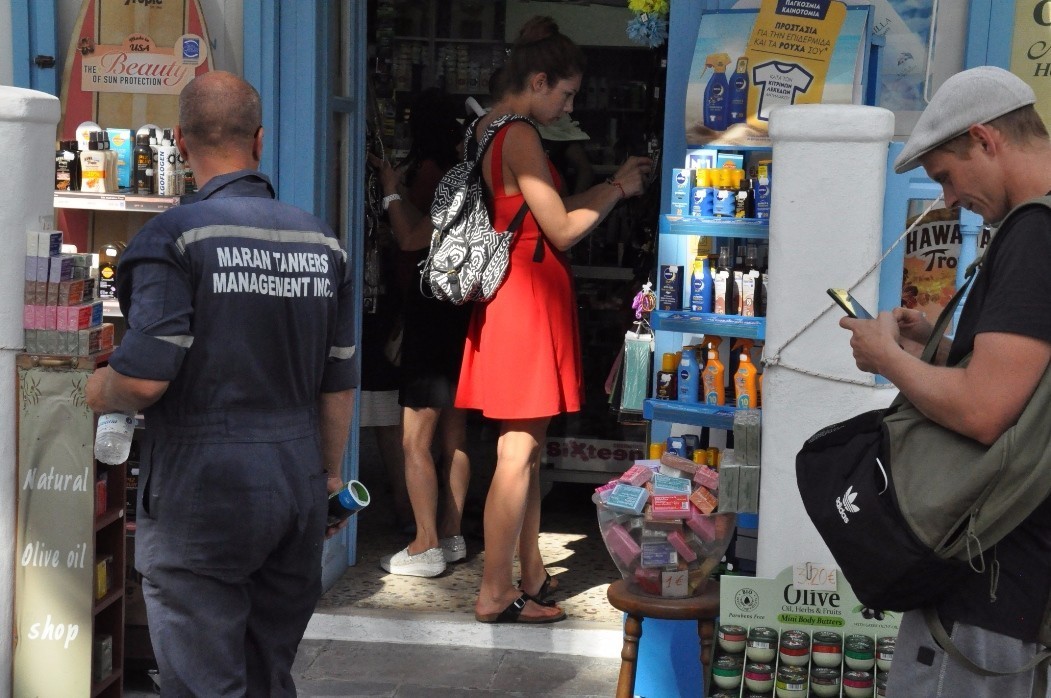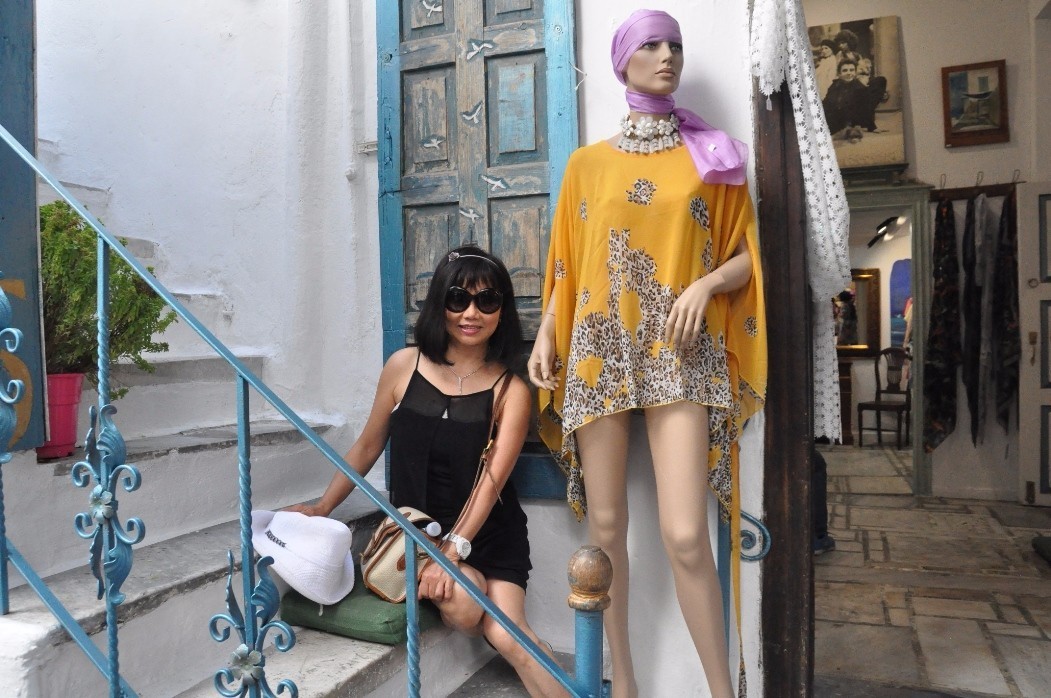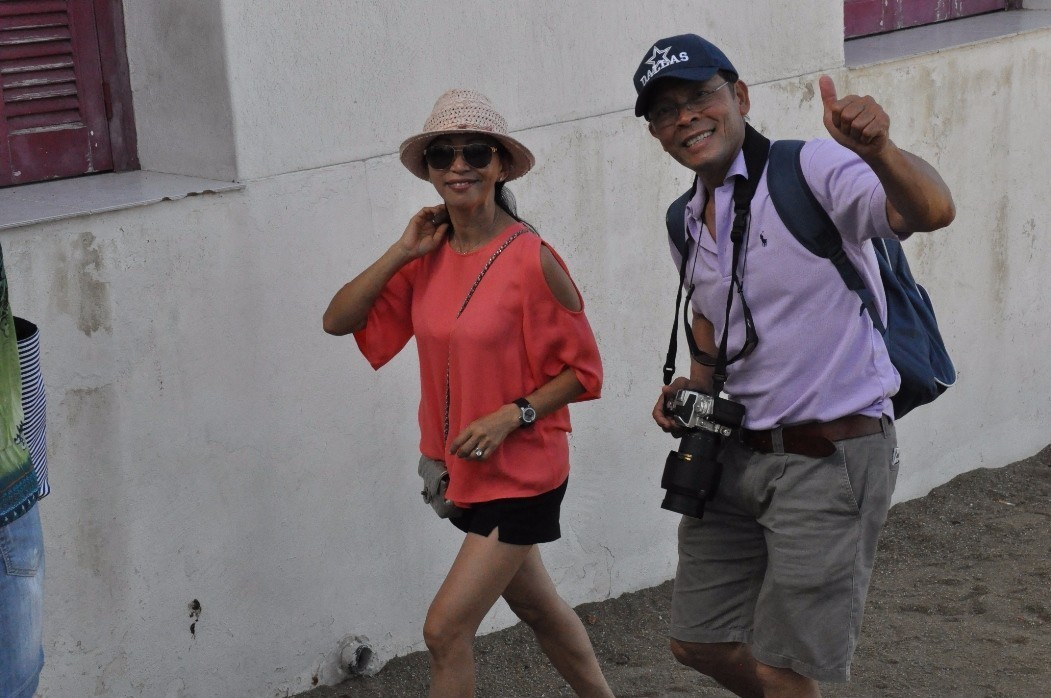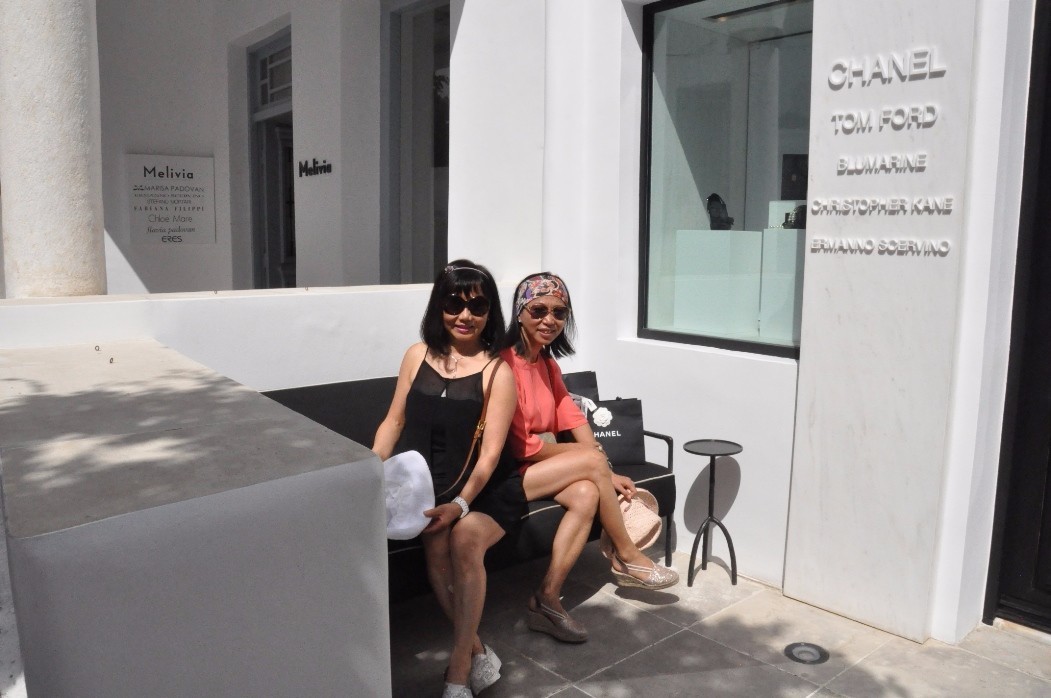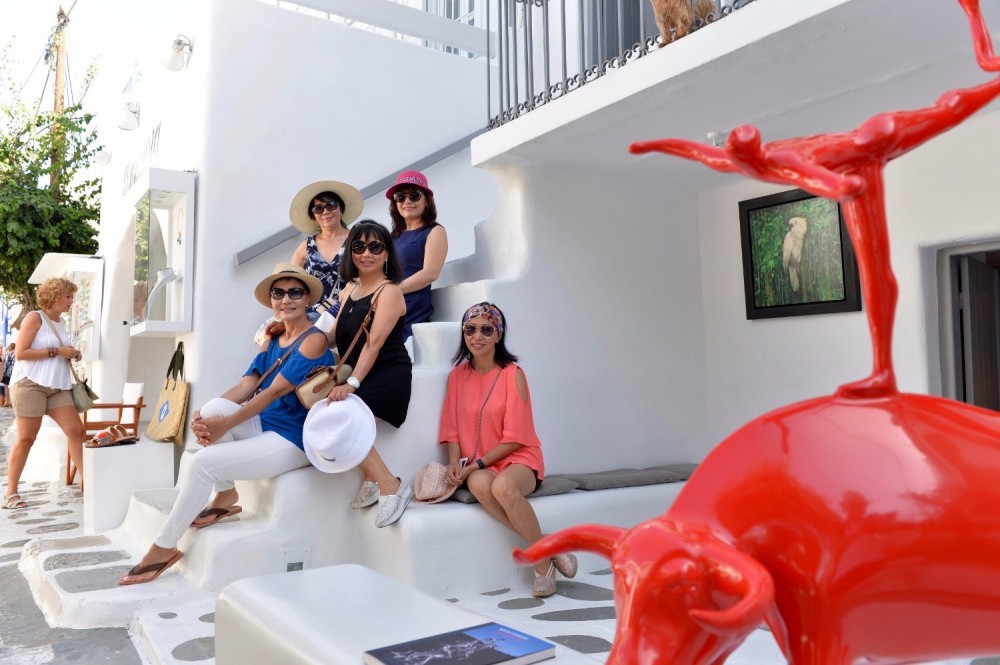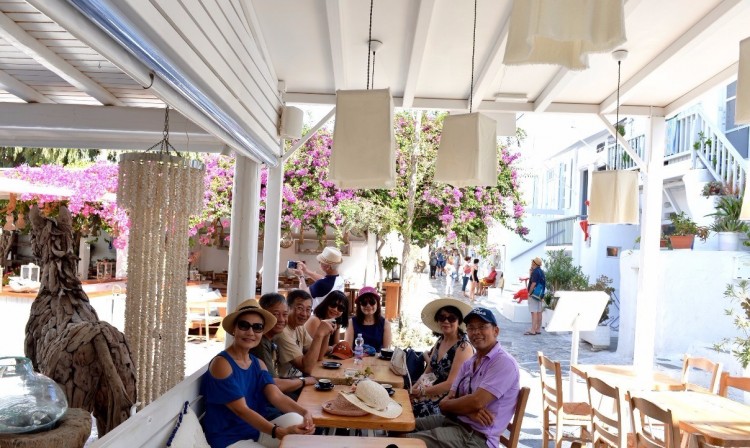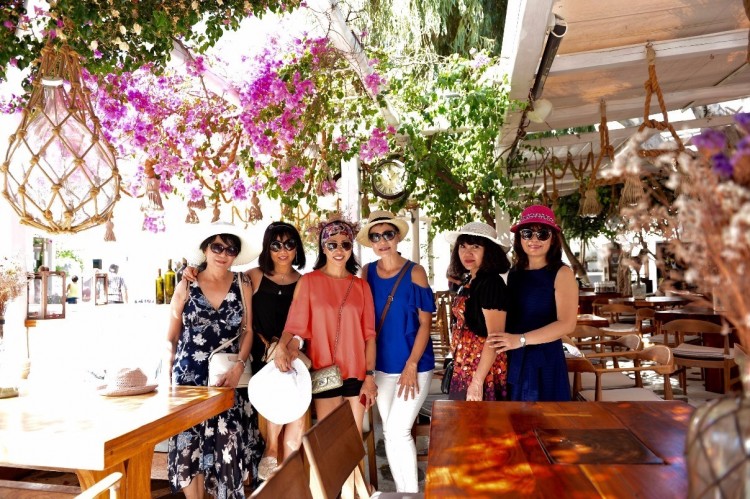 across the street from this place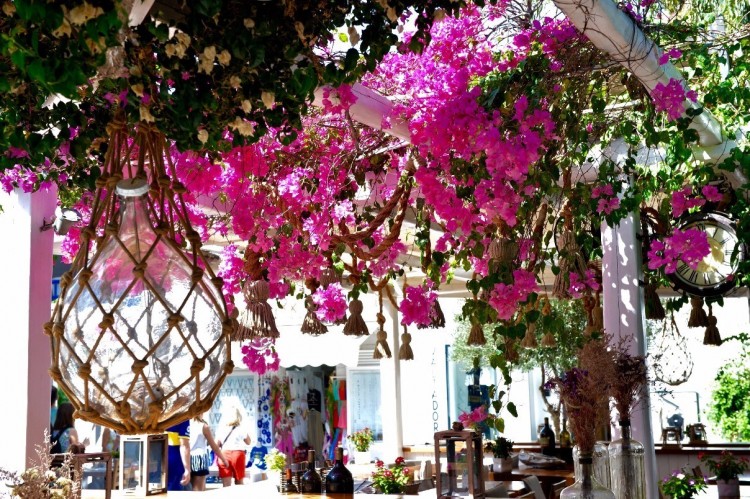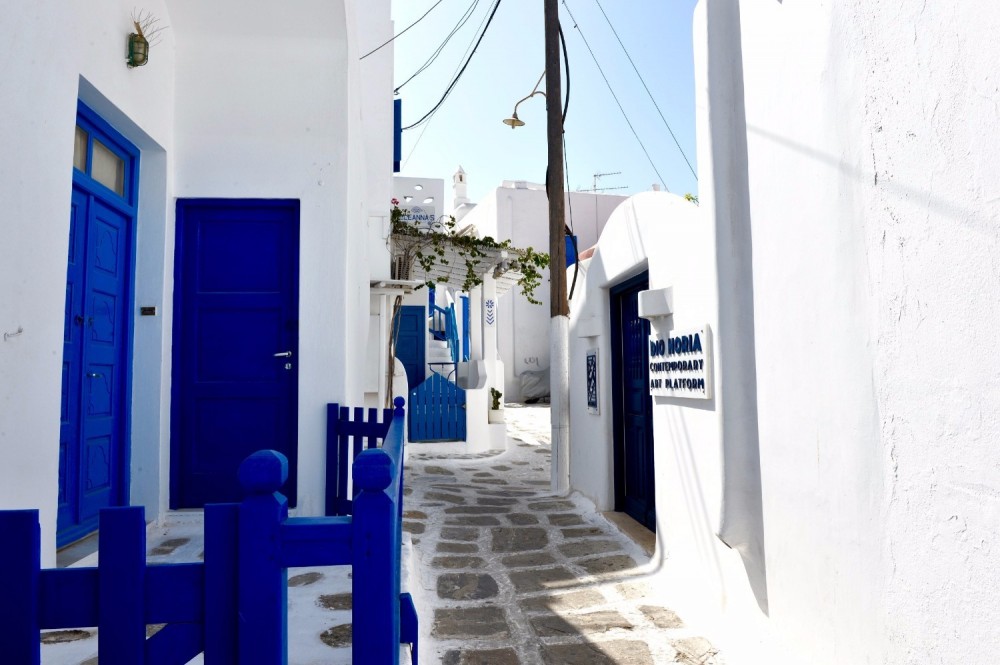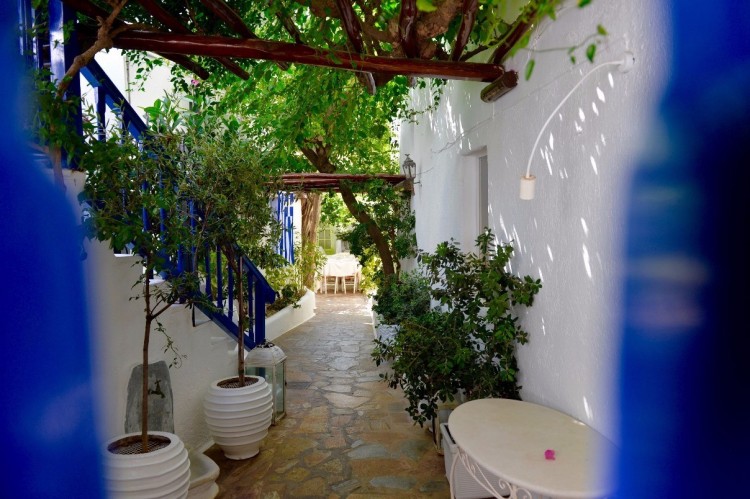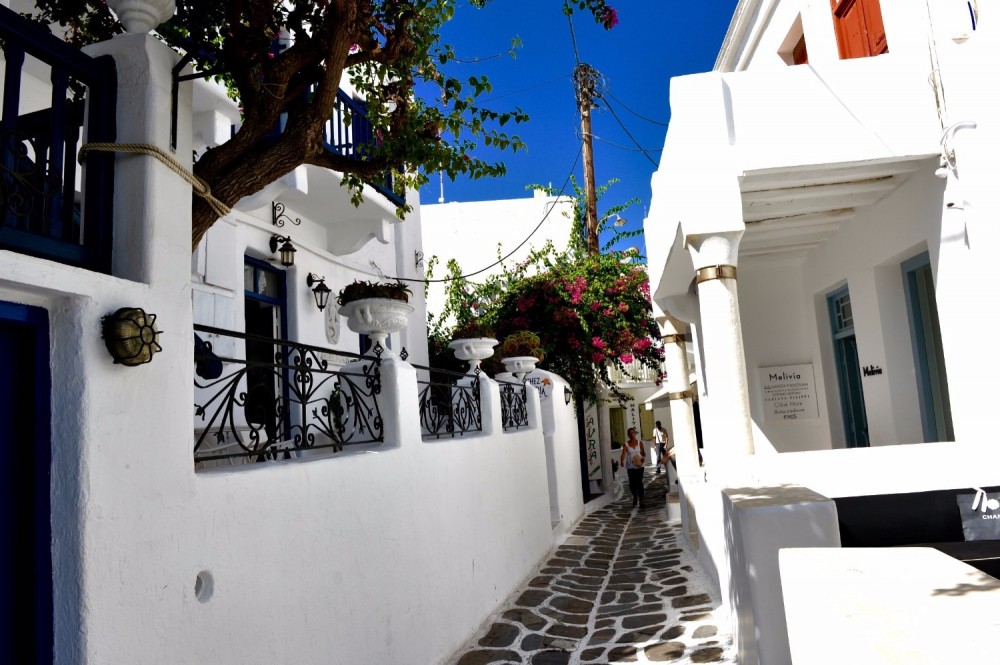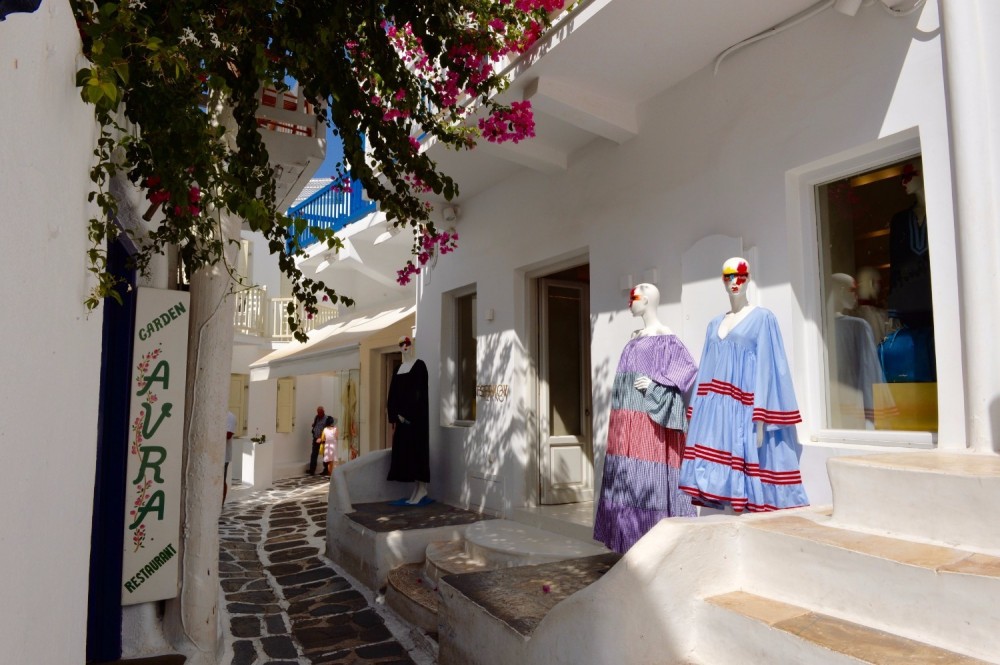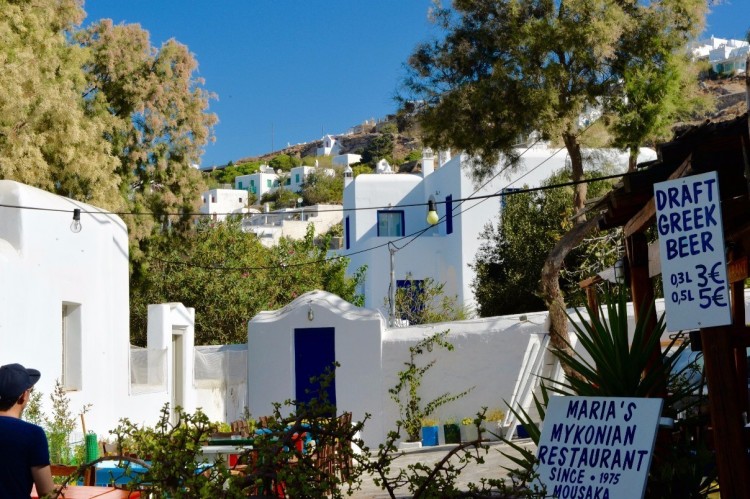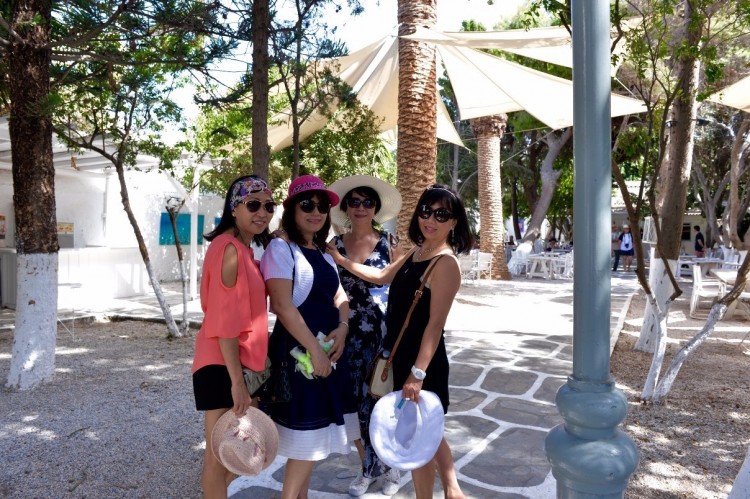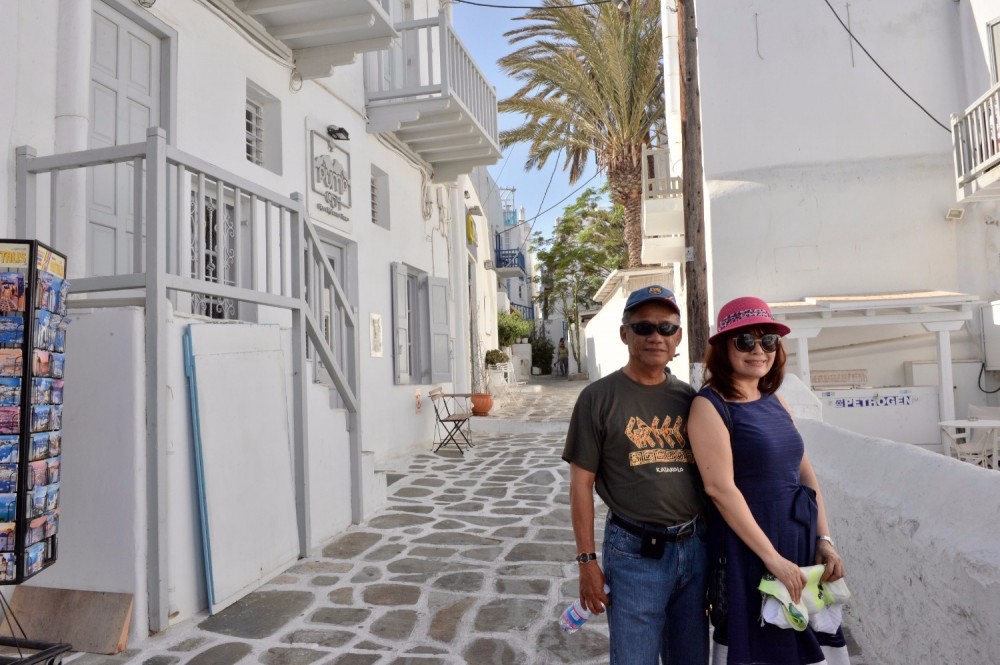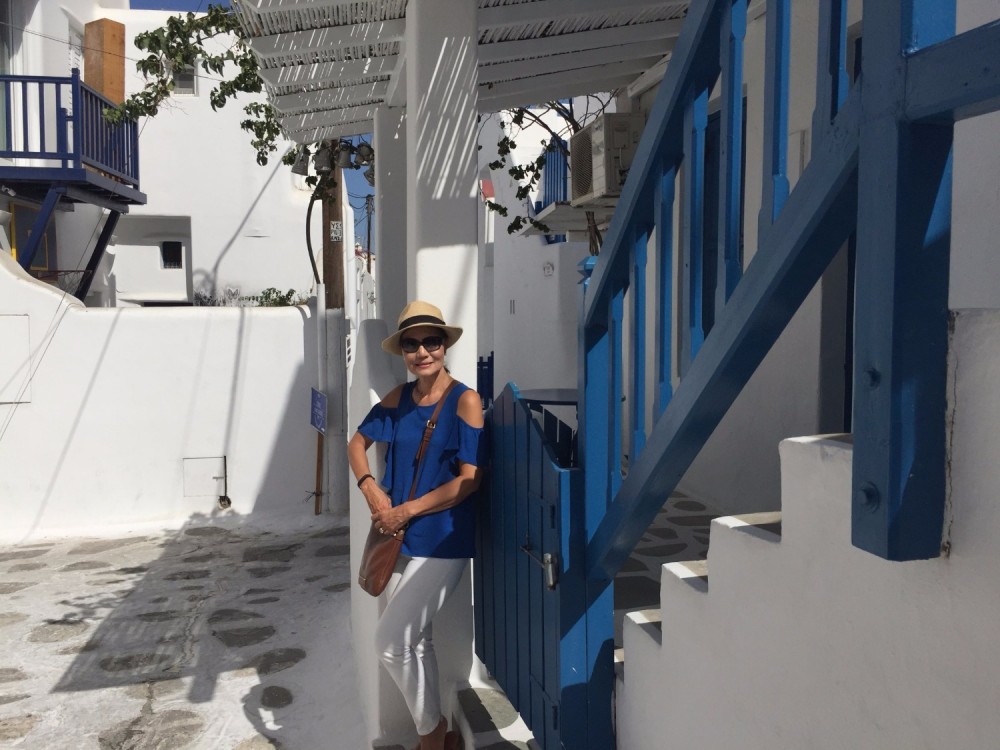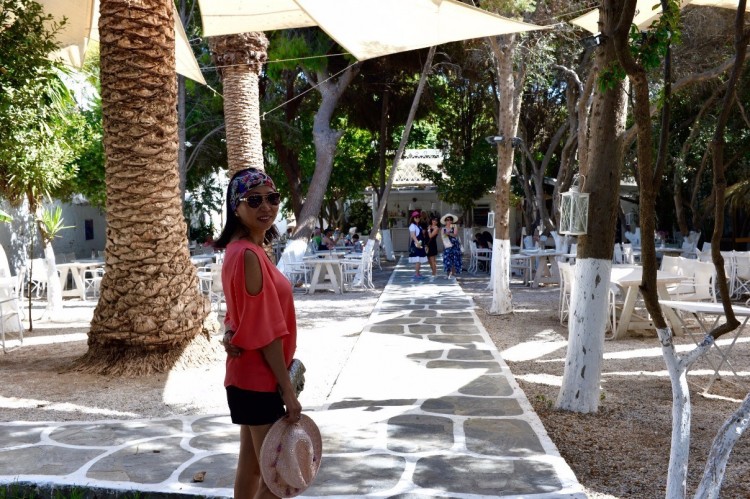 Walking from Little Venice to the windmills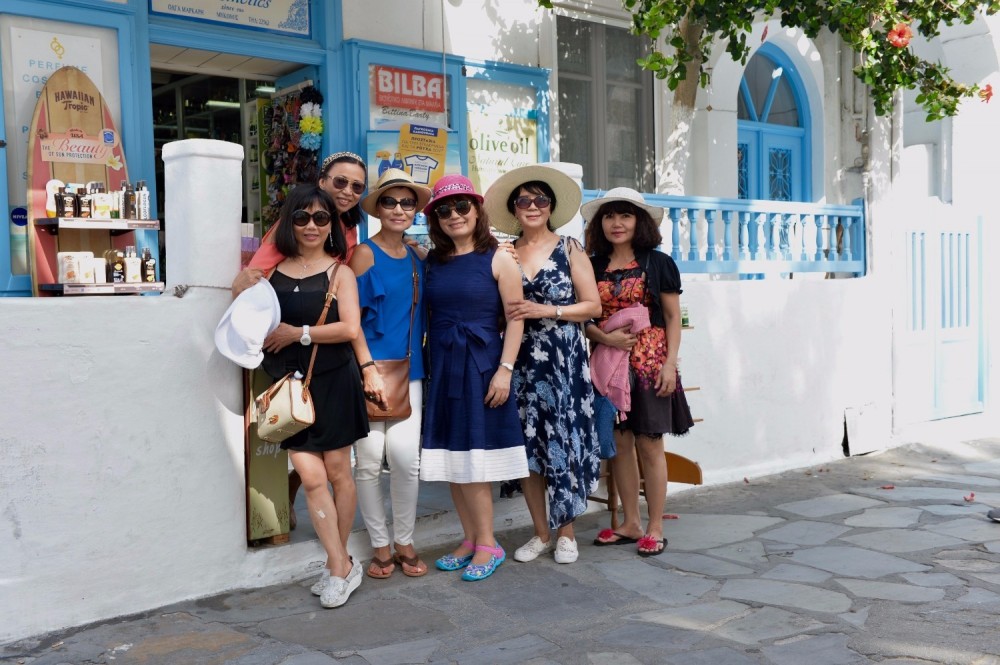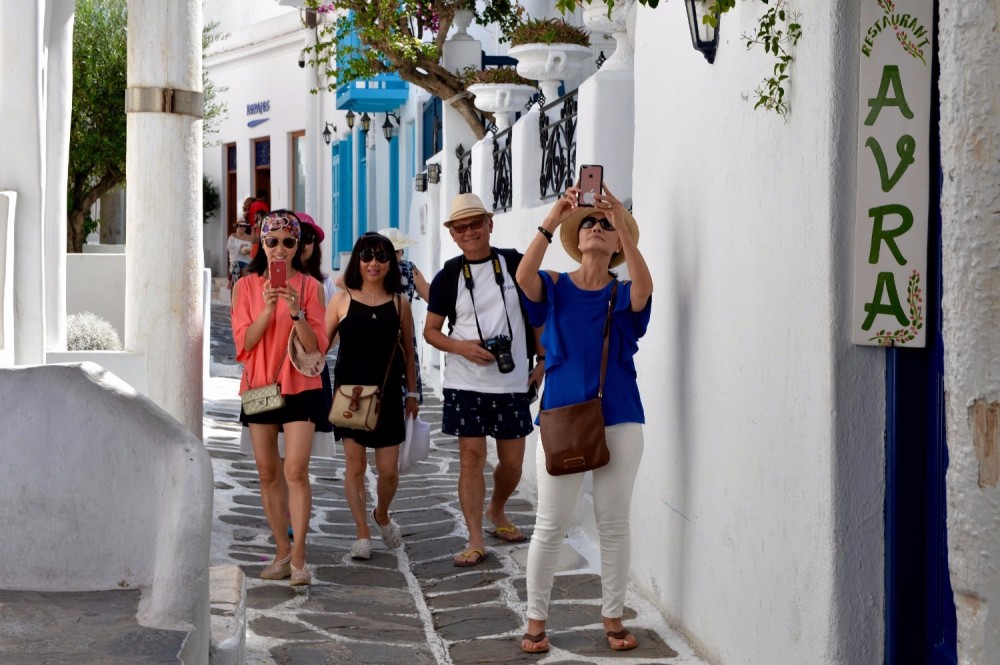 Working those phone cameras

Sunset pictures are the best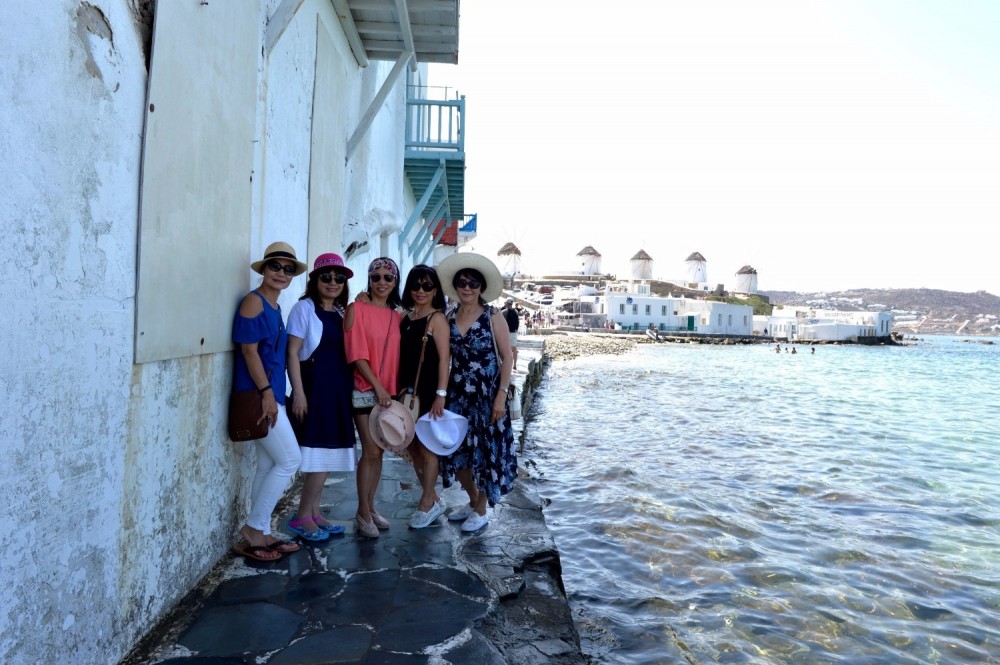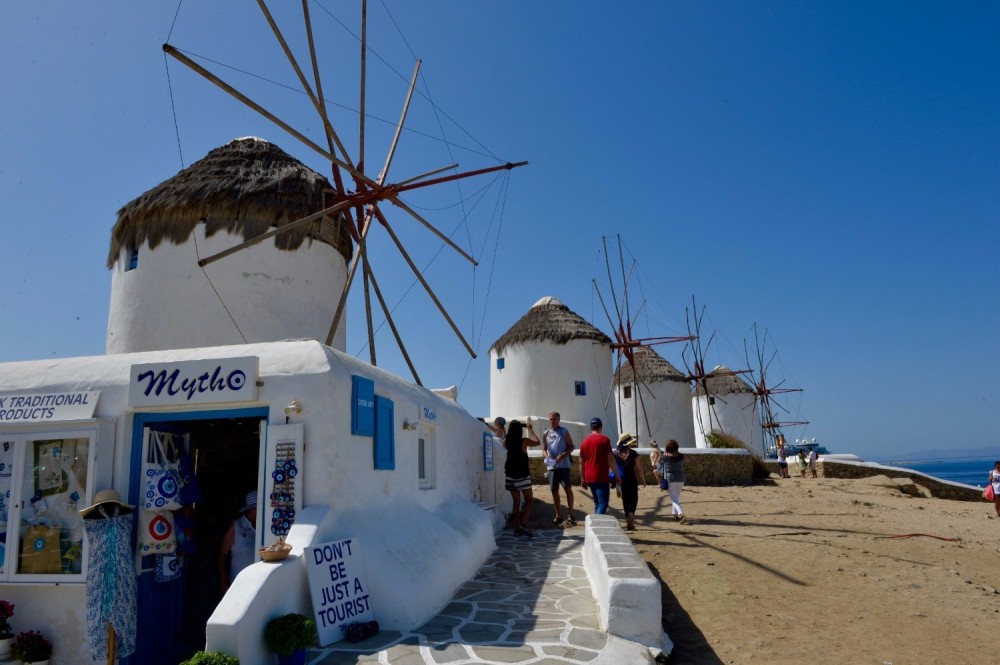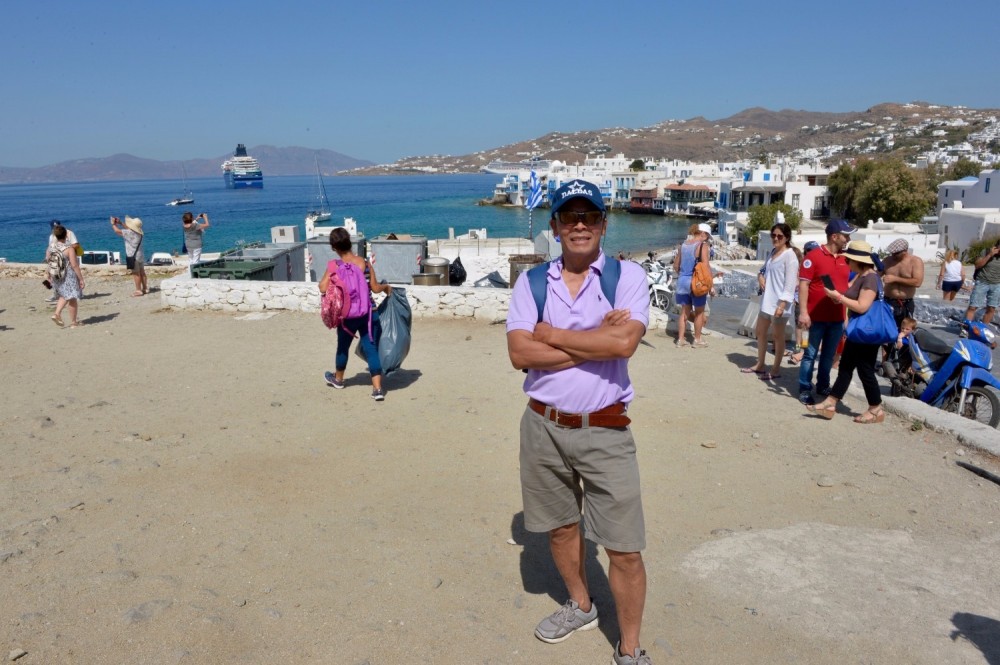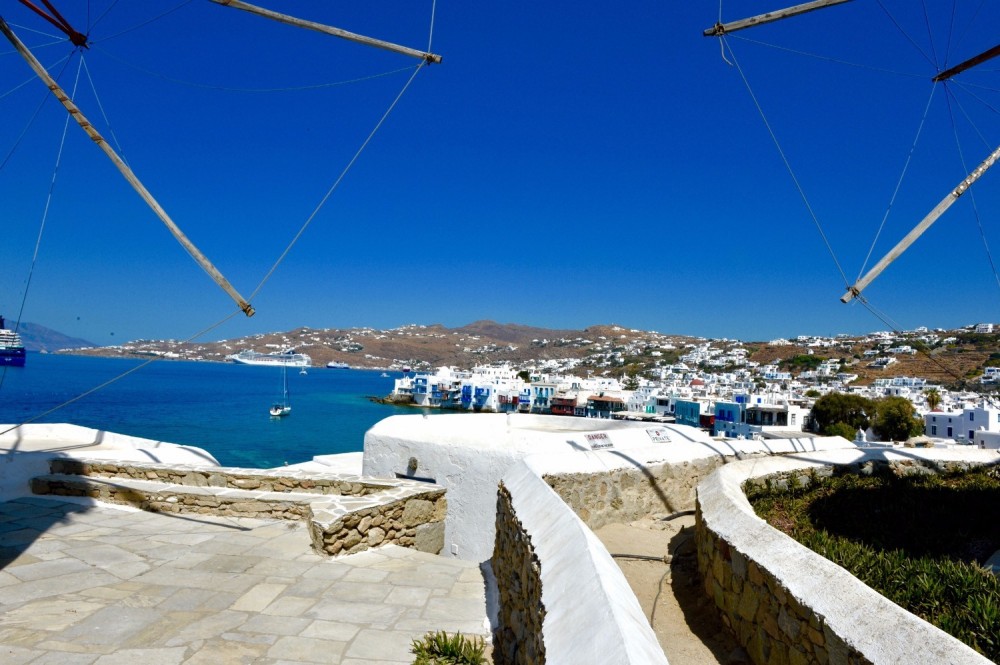 Brilliant day on Mykonos Island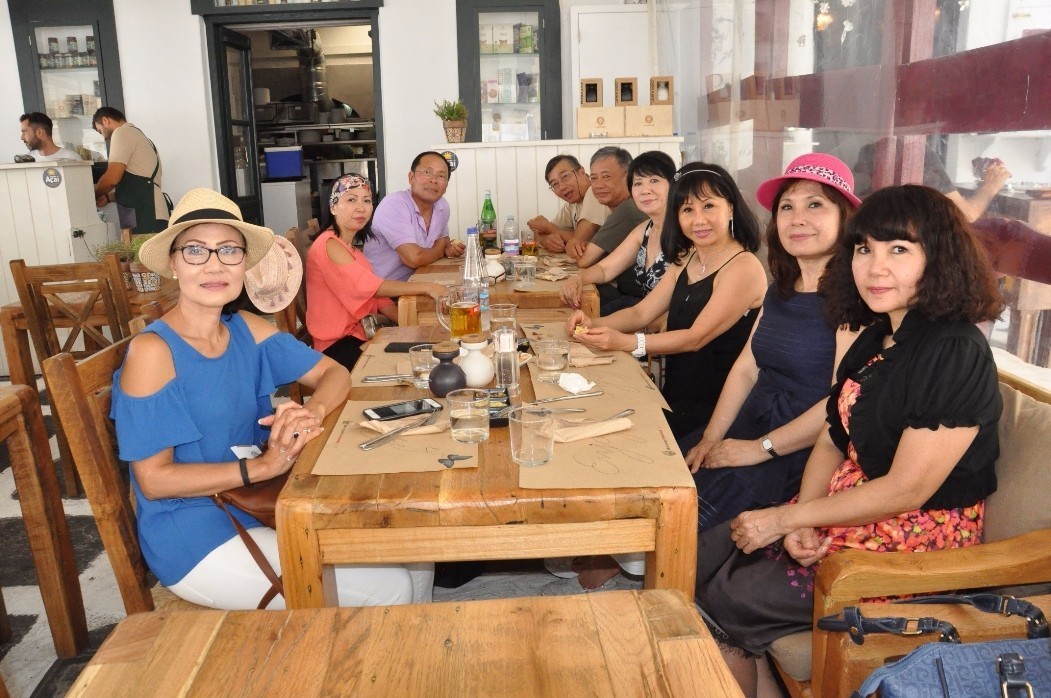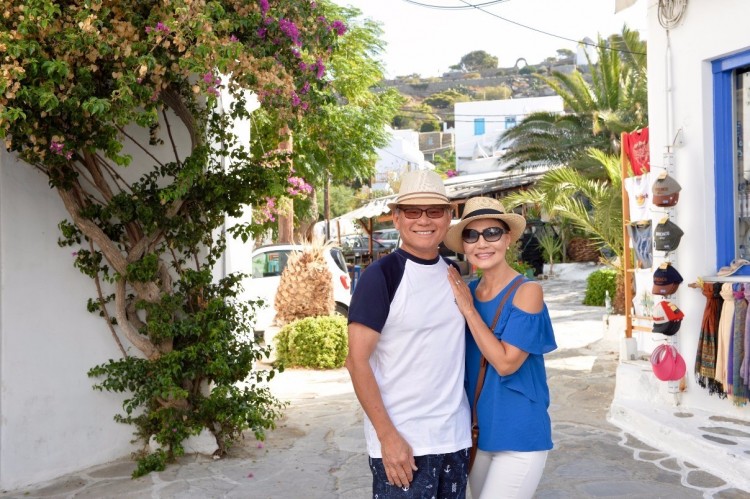 Happy place, happy people
Back on the ship and in the evening, we forego our regular 7:00 PM dinner at Le Fontane Restaurant. We instead go up to the 13th deck and take sunset pictures.

​​Around 7:30 PM as our ship pulls away from the dock, the sun begins to lower itself closer and closer to the horizon and turn itself into a larger and larger beautiful orange globe. It then slowly disappears behind a distant mountain range after it has turned the sky into a magical canvas of colors.

​We notice a few dolphins jumping in and out of the clear and blue water as though they are celebrating the sunset while our ship is smoothly gliding forward. I guess dolphins are excited about beautiful sunsets too.

​​What a magnificent sight and I'm so glad we got to see Mykonos again.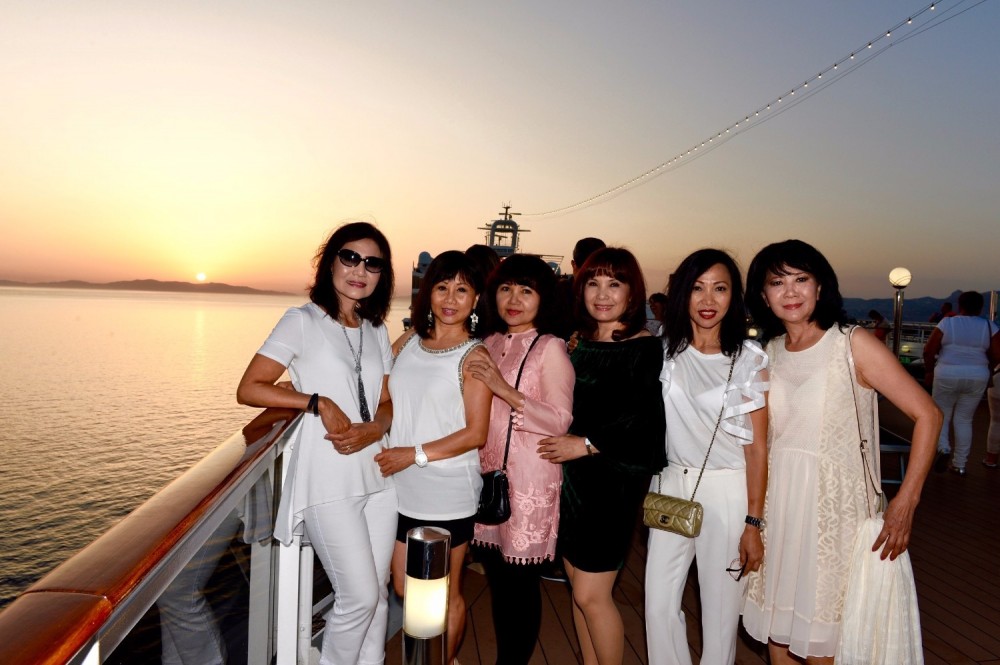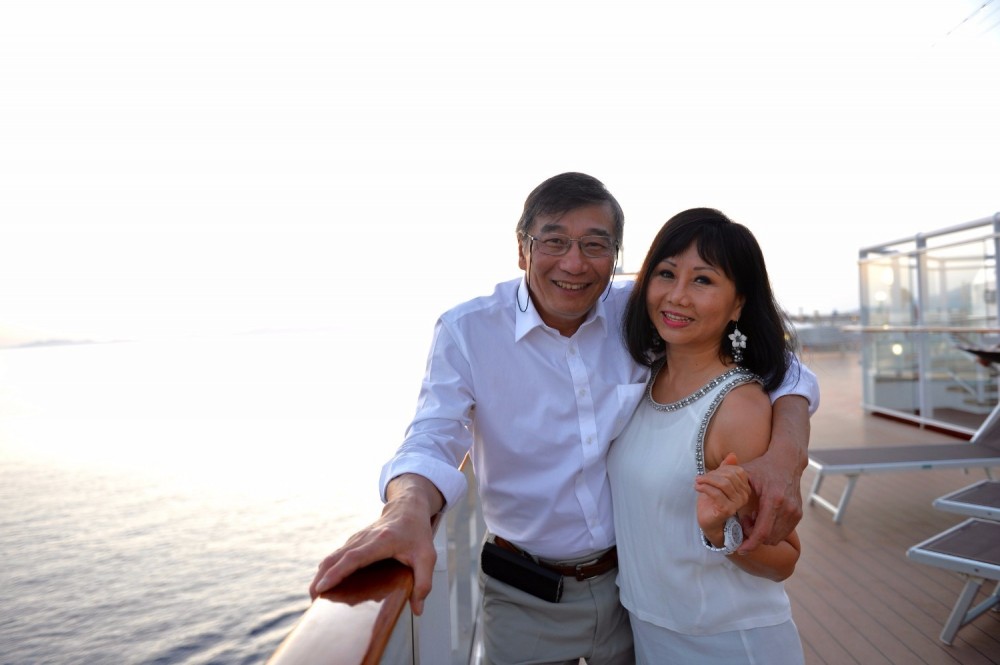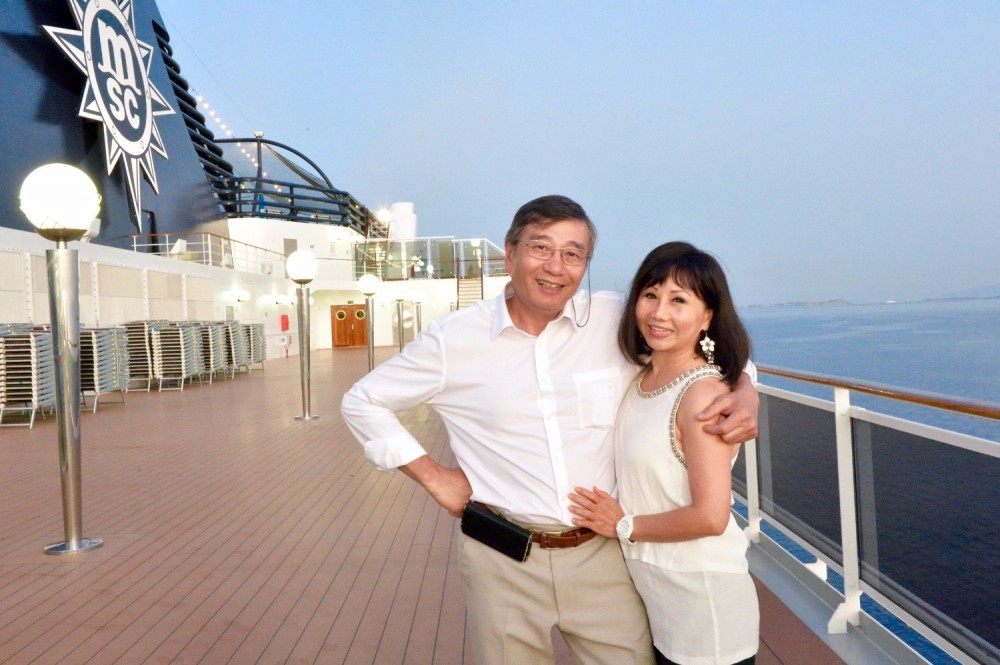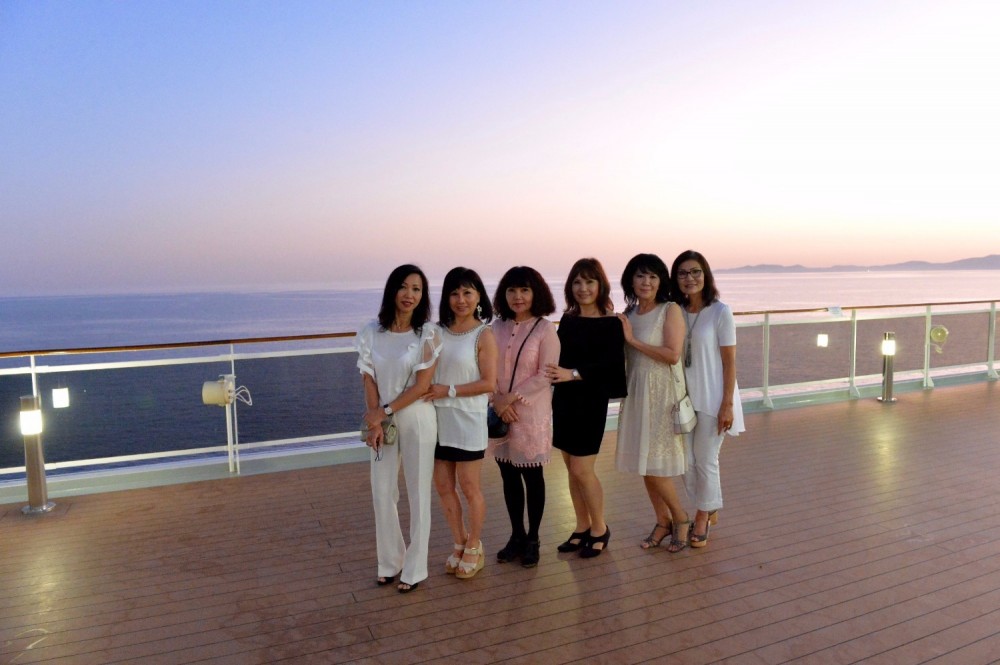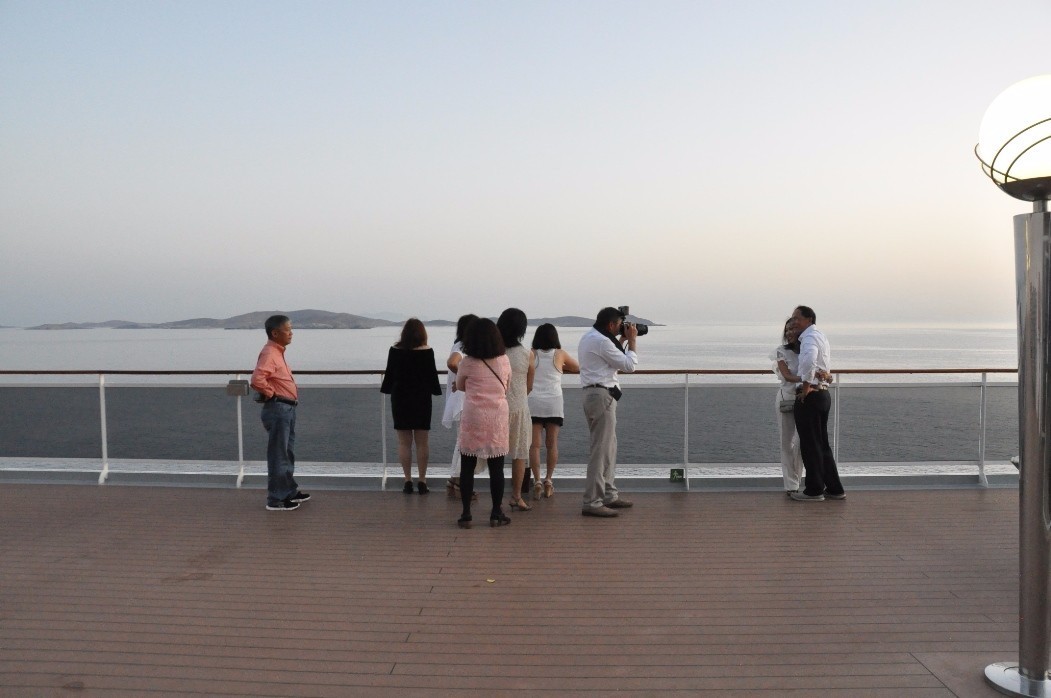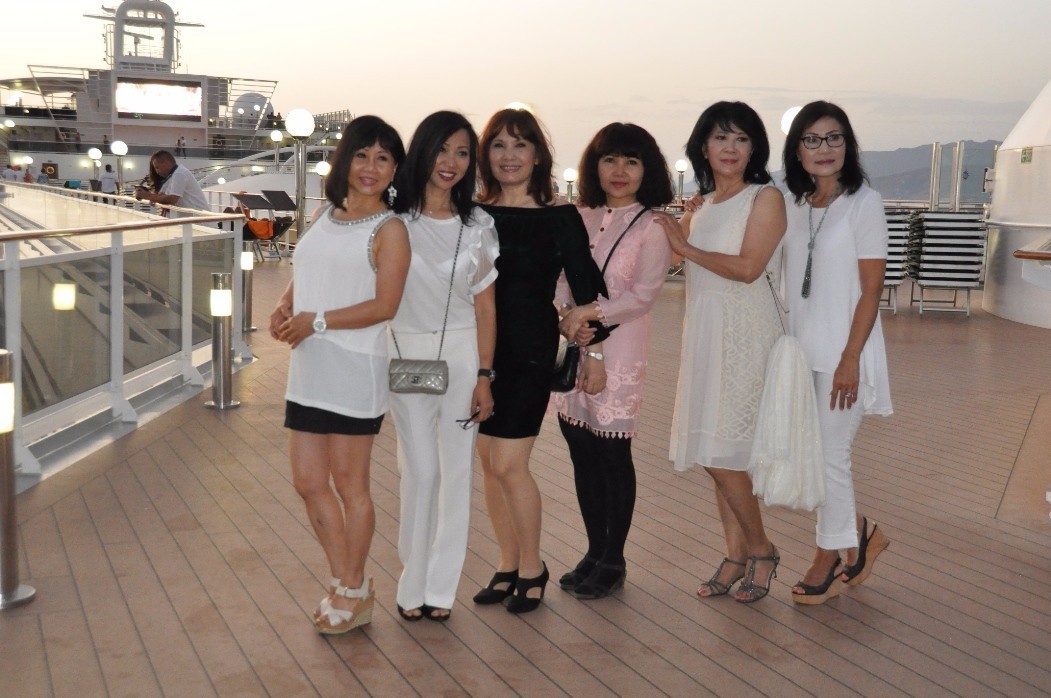 We take a lot of pictures