2017 Total Eclipse in Nashville
Sunday, August 20, 2017
​
I'm here in Nashville for an event tomorrow, a natural event called the Great American Eclipse, a spectacular phenomenon attracting tourists from across the country and around the continent.
​
Tomorrow, August 21, 2017, the moon is expected to cross between the sun and the earth causing a solar eclipse. Some regions of the world will experience a total eclipse meaning the moon will completely block out the sun for a few minutes, and one of the regions is North America.
​
It is predicted that at 10:15AM Pacific Time or 1:15PM Eastern Time, the eclipse will begin casting its complete shadow over Newport, Oregon on the west coast, and the shadow will advance rapidly in a southeasterly direction on a narrow band of land across 14 states, and pass over Charleston, South Carolina on the east coast before heading out to sea at 3:45PM Eastern Time. The last coast-to-coast total eclipse on North America occurred 99 years ago. Of course I wasn't there to see that one and as a matter of fact, I have never seen a total eclipse before, and I and sure don't want to miss this one.

​



2017 Total Eclipse passes over Nashville, Tennessee

Country Music Hall of Fame Building
I'm flying to Nashville then driving to Lebanon
There are a few large American cities on the totality path including Nashville which I had chosen to come because I've never been to Nashville before and it is relatively close to my home, Fort Worth, where a partial (75%) eclipse will occur.
​
Landing in Nashville around 10:30 AM, I gather my bag and head for the exit. The airport is extremely busy with tourists getting off their planes and going to the same direction I'm going which is the car rental center. Luckily, I don't have to wait long to pick up my car and after which I follow the signs and drive to Downtown Nashville.


A marble plaque under one of the towers
Franklin is a charming small town 30 minutes south of Nashville
Just on the outer edge of the downtown area stands a huge football stadium, the Nissan Stadium, where Tennessee Titans football team plays. I drive around the stadium to admire its size and its beautiful architecture.


After lunch, I drive a few minutes to Bicentennial Capitol Mall State Park and scout the location for my viewing of the eclipse tomorrow.

​​The Mall is a wide-open space, rectangular grassy park that stretches several city blocks. Pathways crisscrossing the park take tourists to various historic monuments, statues, plaques, and columns. A festival has been set up in the park. White tents stand out in front of a clear blue sky. They sell everything here from beer to souvenir T shirts. This is a great place for history students and probably a good place to watch the eclipse.
Then I head to Broadway Street, the heart of Downtown Nashville. I park my car then walk blocks after city blocks to take in the sight and sound of Music City, USA.

​​On this delightful Sunday afternoon, the area is packed with bars, restaurants, hotels, country music venues, and tourists. Crowds of people moving slowly on the sidewalks enjoying the music blaring out from the restaurants and bars. I stop at the Ryman Auditorium, home of the world famous Grand Ole Opry, Music City Center, and Bridgestone Arena where the Nashville Predators hockey team plays, then I walk in Robert's Western World, the famous Nashville establishment, grab a table and have lunch. There is no better way to spend a lazy afternoon than sitting in a cozy restaurant, having a cheeseburger and beer, and listening to live country music.
The bell towers on Bicentennial Capitol Mall in Downtown Nashville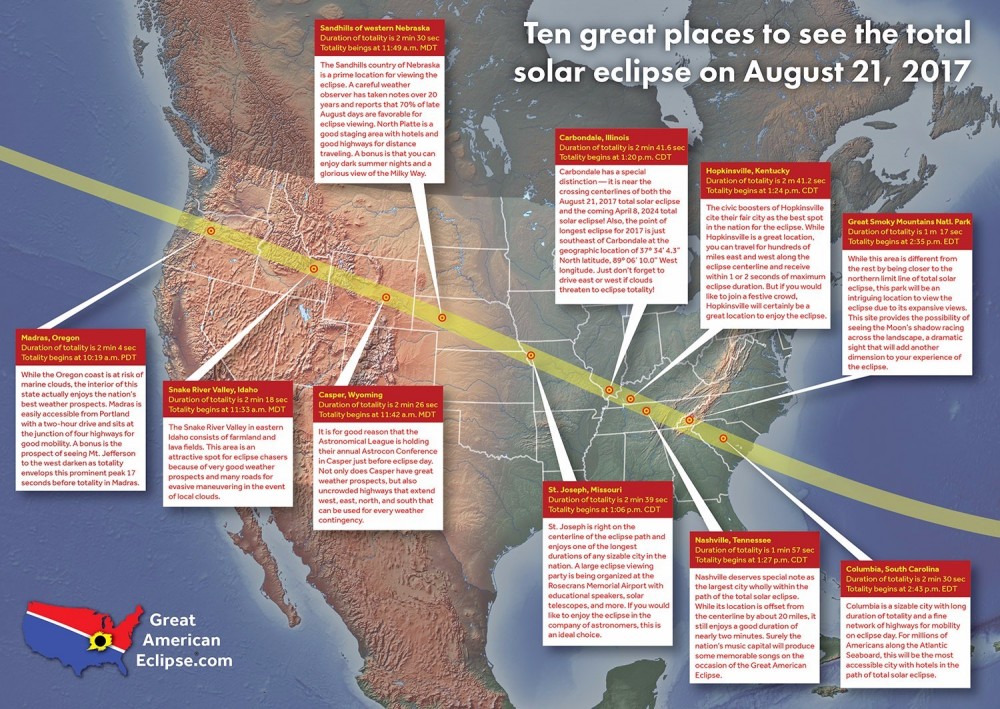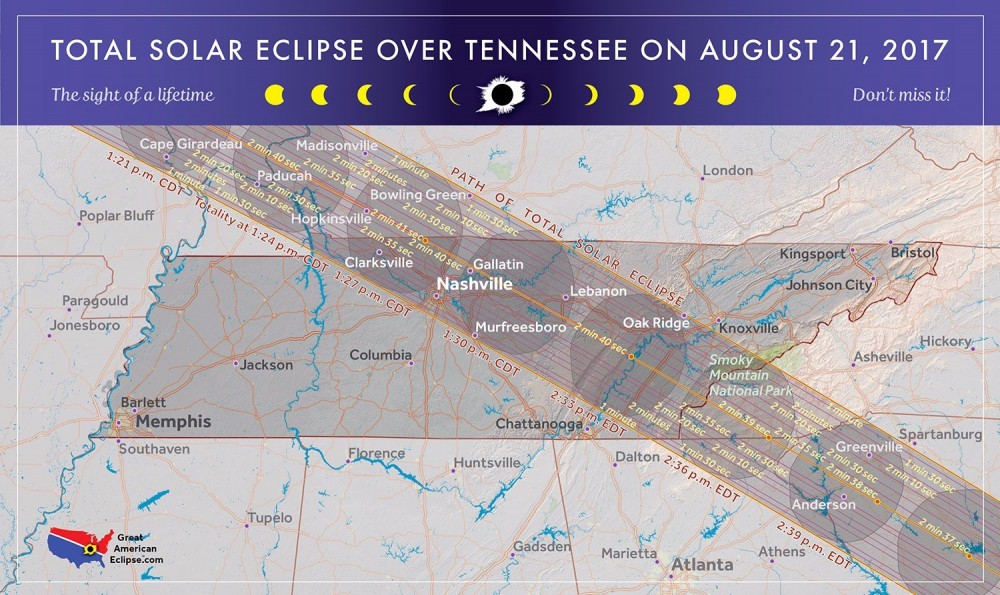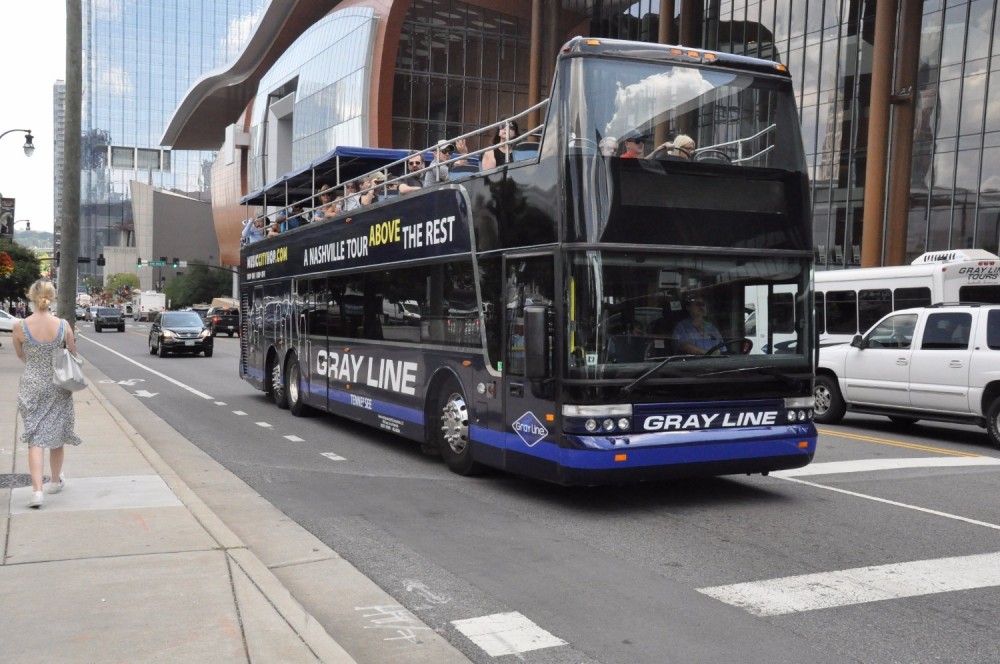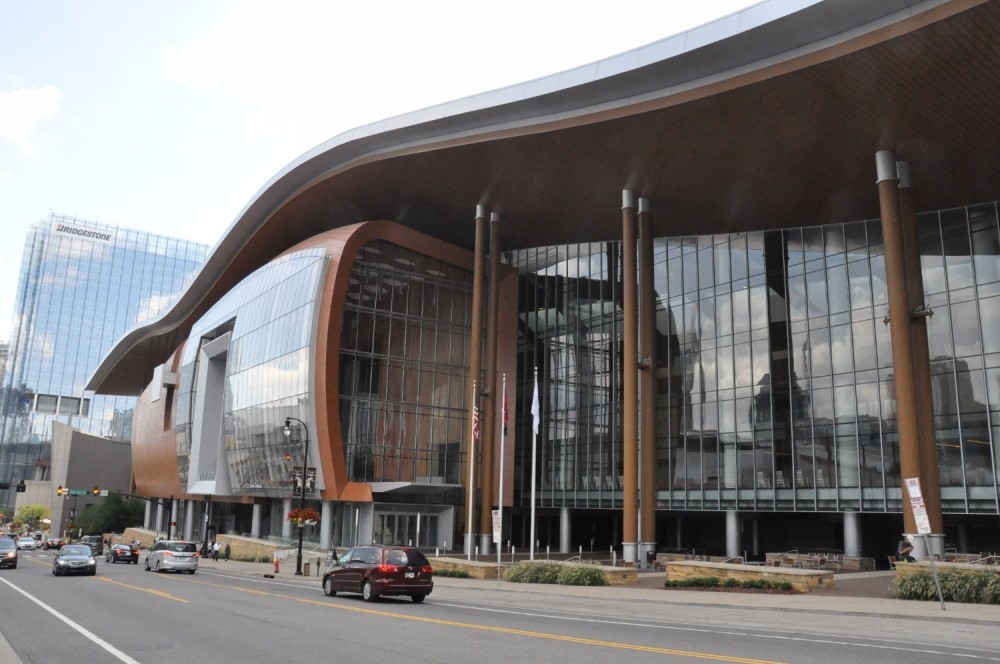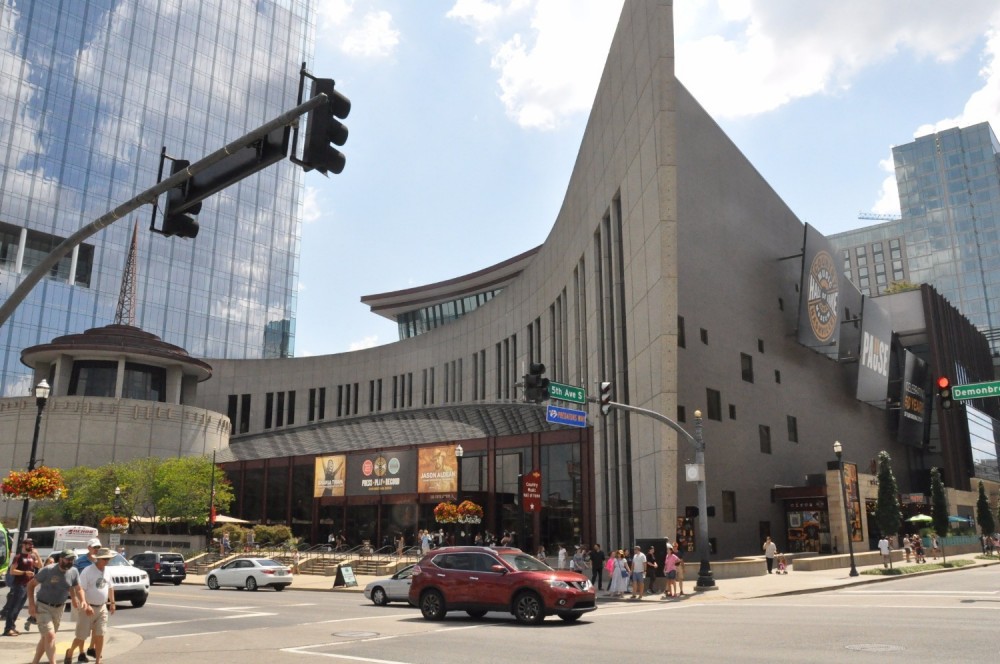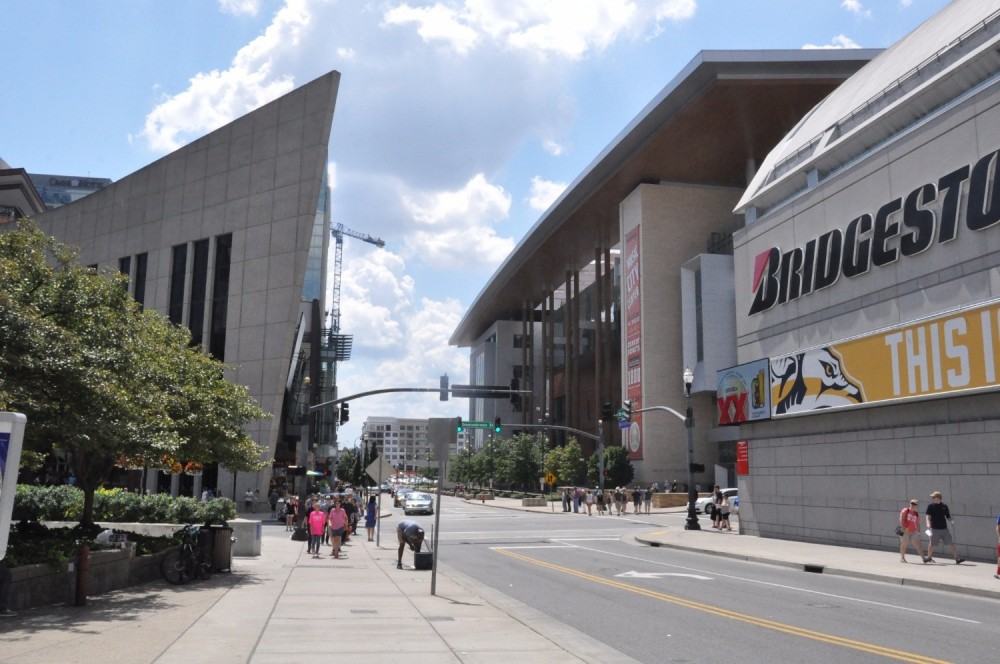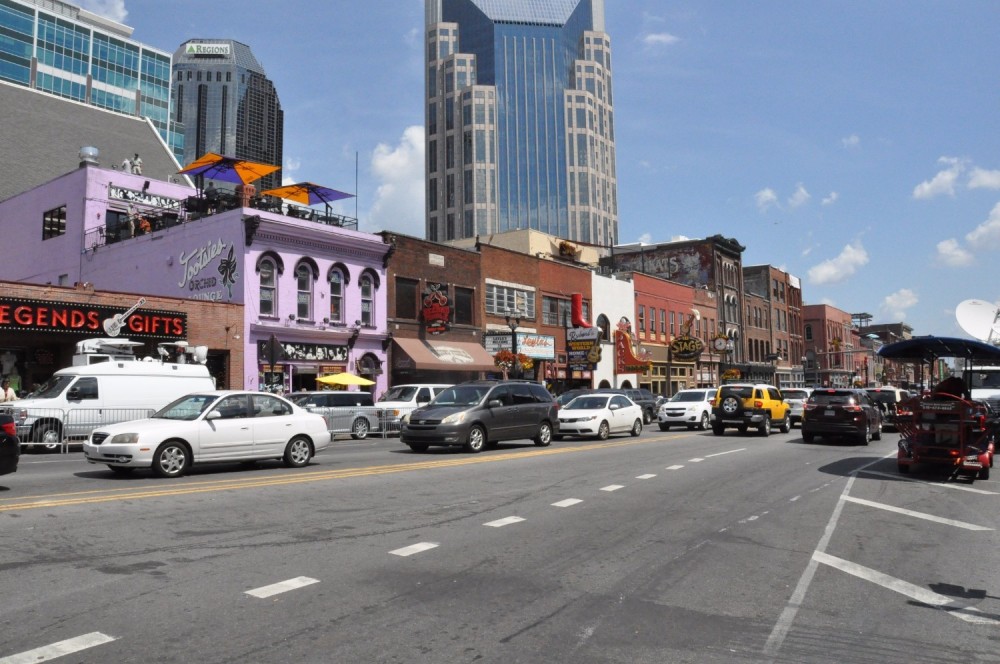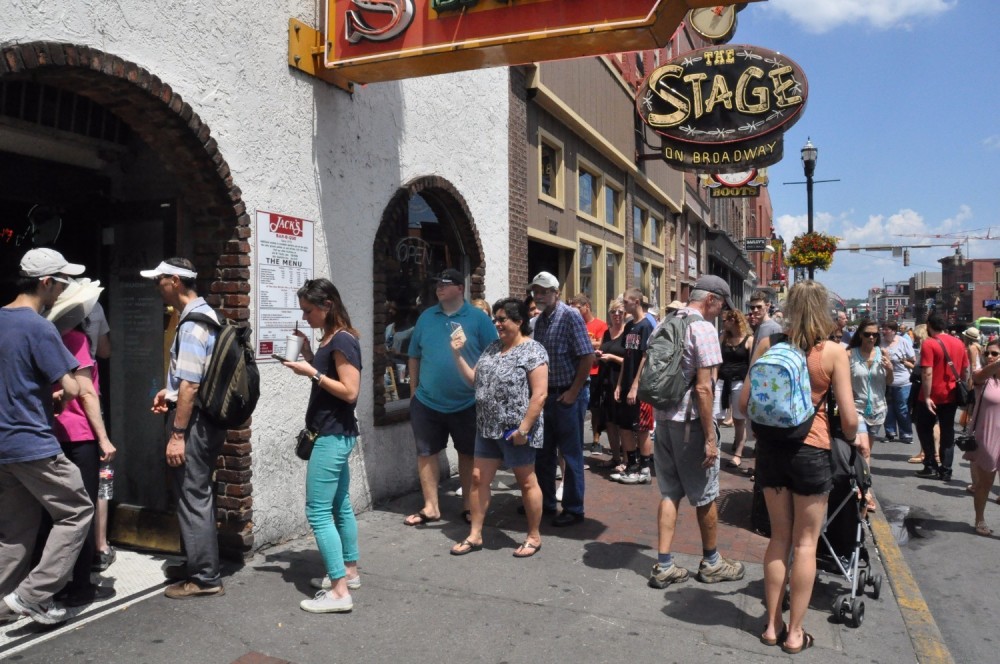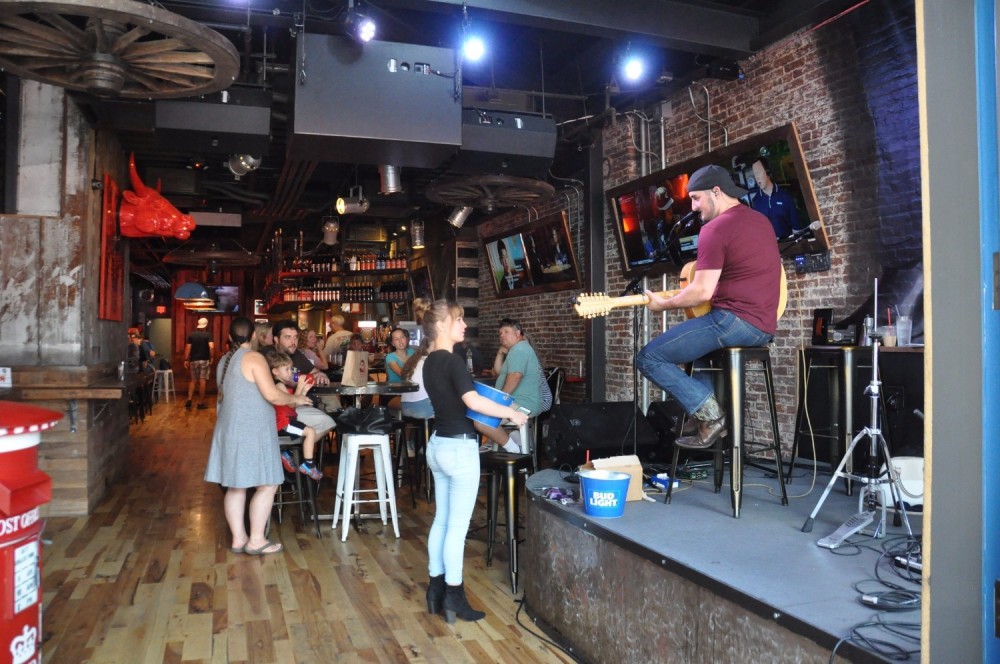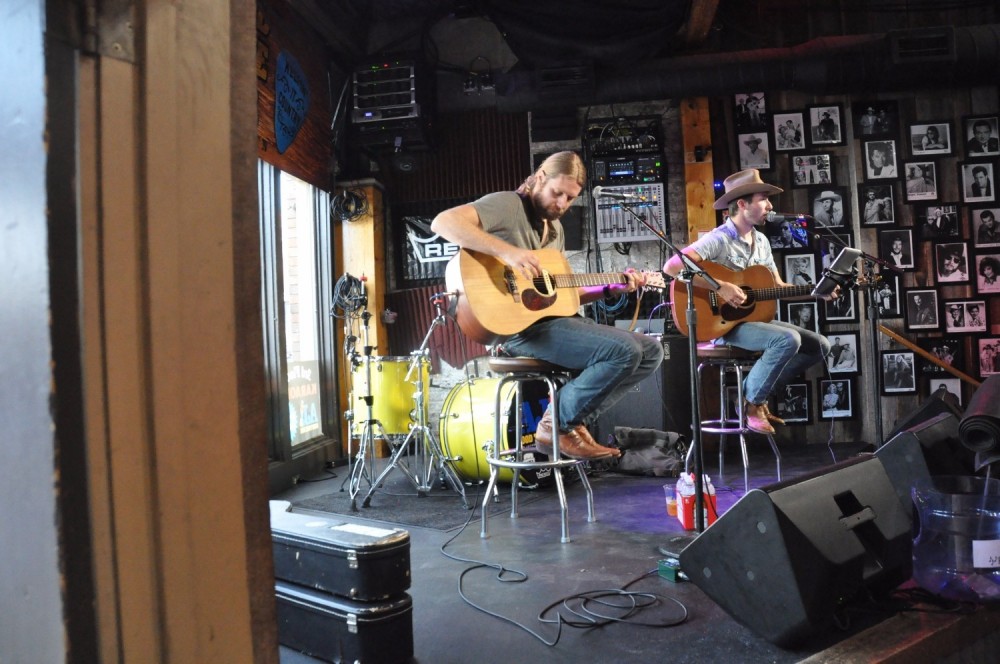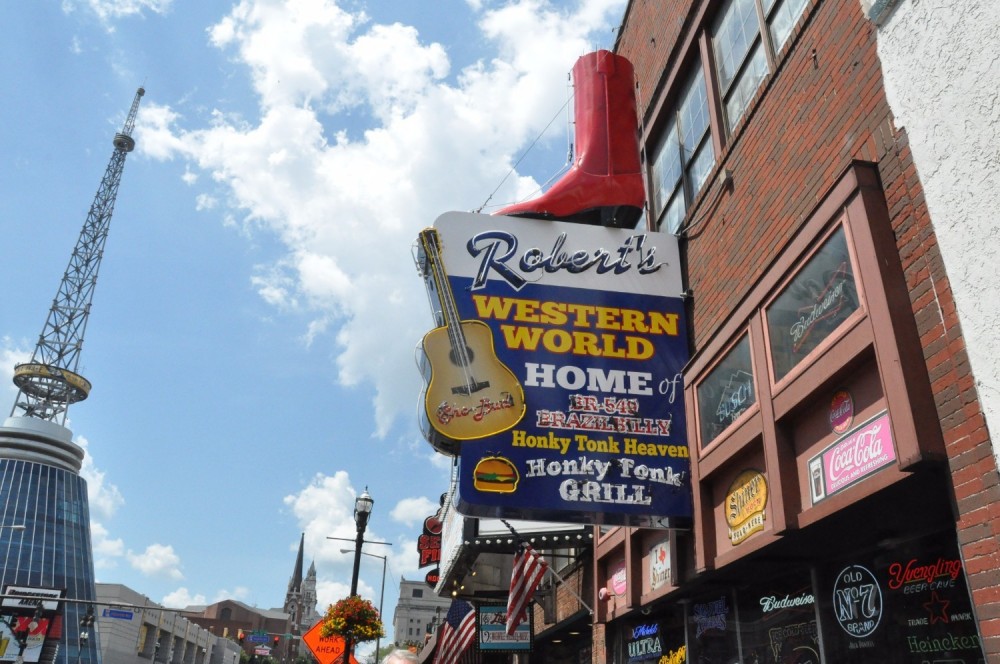 Every bar on Broadway Street has live music
Famous Robert's Western World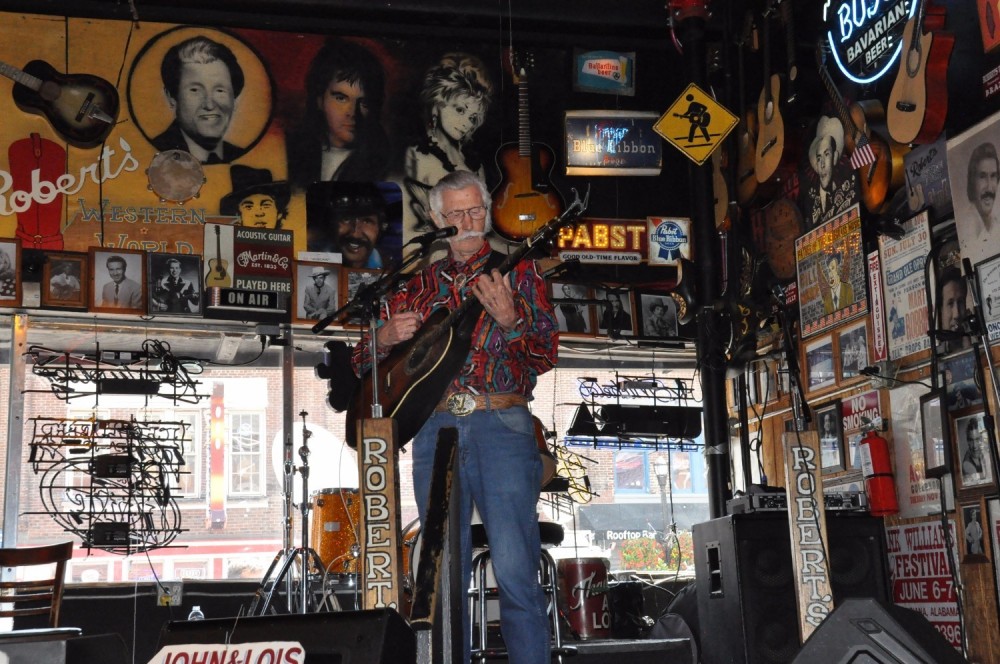 I enjoy my hamburger, beer, and live music at Robert's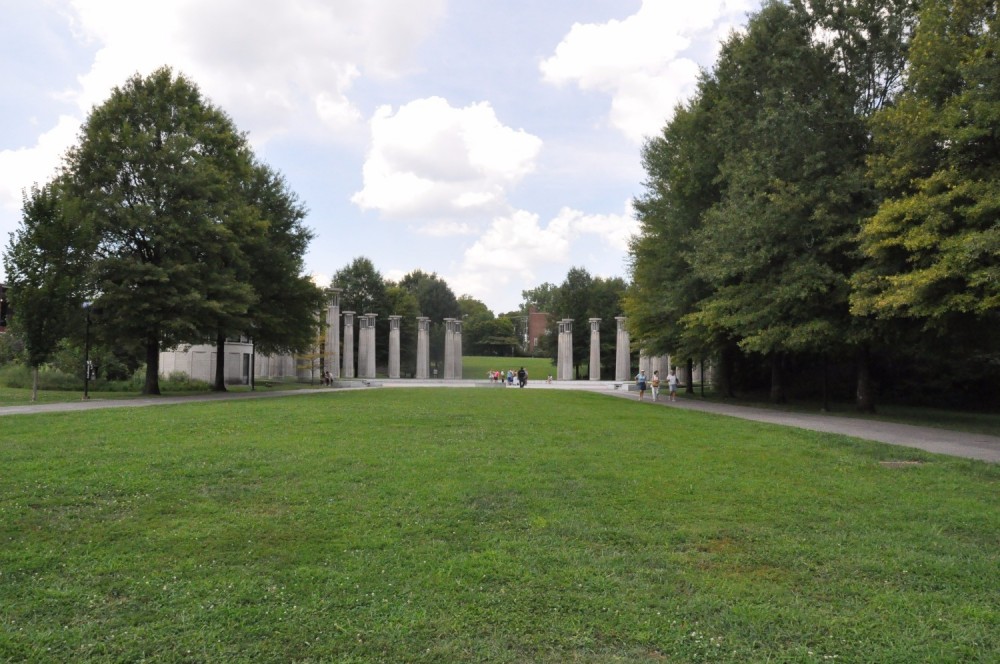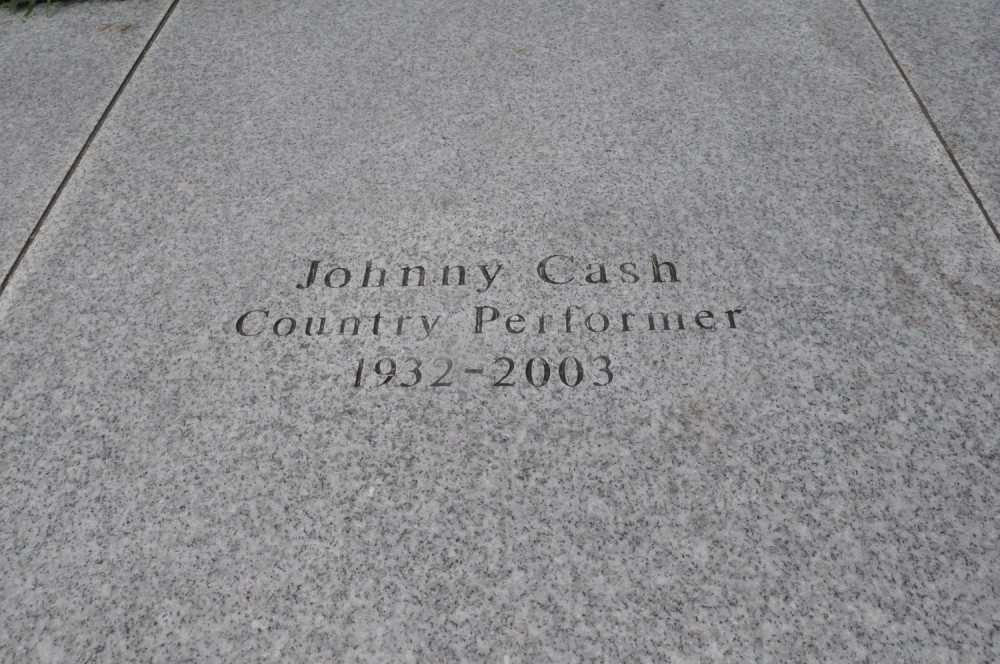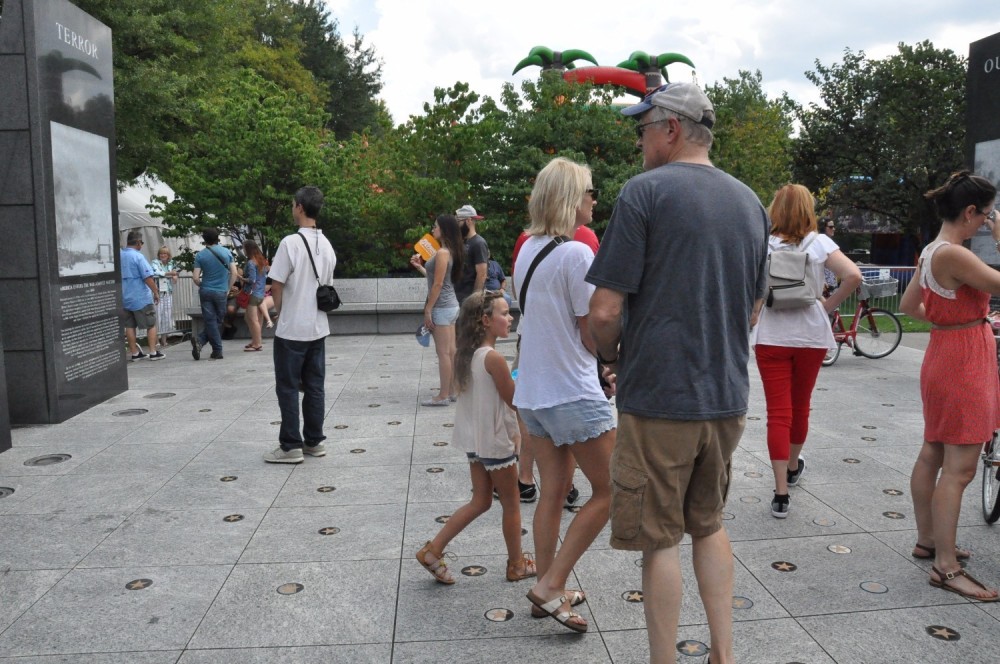 World War II Memorial in Bicentennial Capitol Mall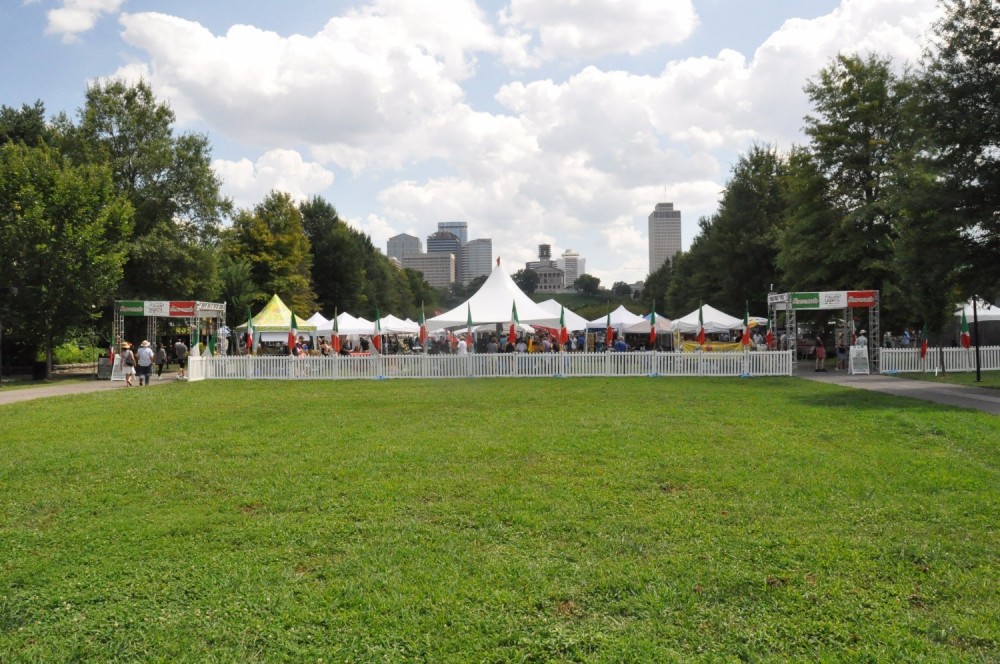 Tents set up for a festival and eclipse watching party in Bicentennial Park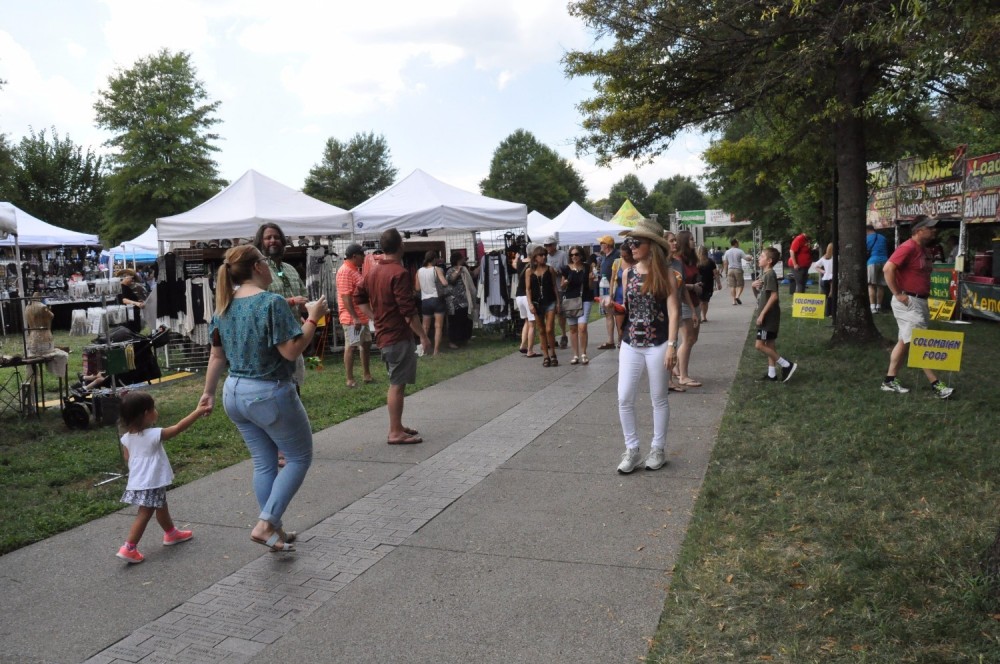 Festival goers on Bicentennial Capitol Mall
30 minutes later, I find myself in an historic Civil War Town called Franklin south of Nashville, a tiny town anchored by a court house on a traffic circle. I park my car and walk down Main Street where tourists are crowding the sidewalks shopping in antique stores on both sides of the street. I sit on the park bench and watch a group of small kids practicing tap dancing in front of the court house. Southern culture is in full display here.
​
It's about 7:00 PM when I check in my hotel in Murfreesboro. I was lucky to find a hotel room even though it's 40 miles from the center line of the totality path because all hotel rooms in Nashville and its suburbs have been booked months in advance. The eclipse is really creating an economic boom for all the little towns and cities along its path.
​
Tomorrow is a BIG day.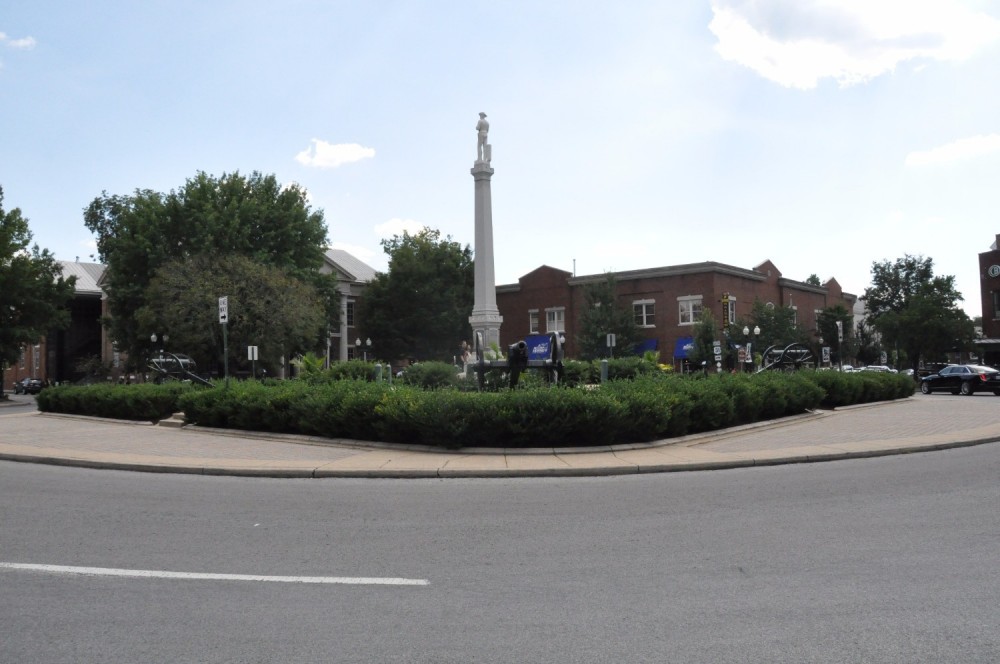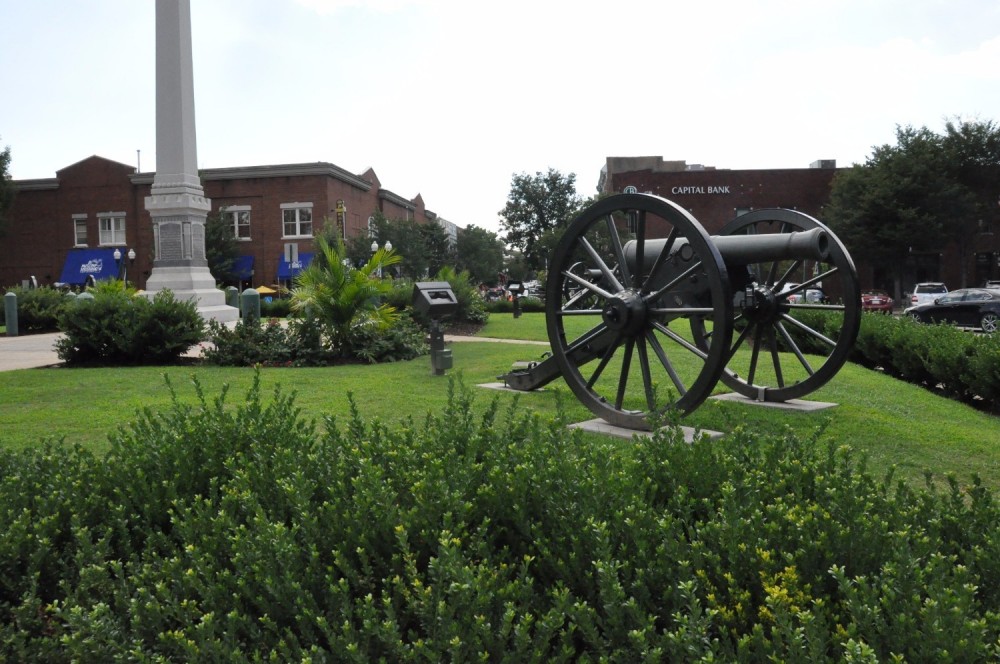 Civil War machinery in display in Franklin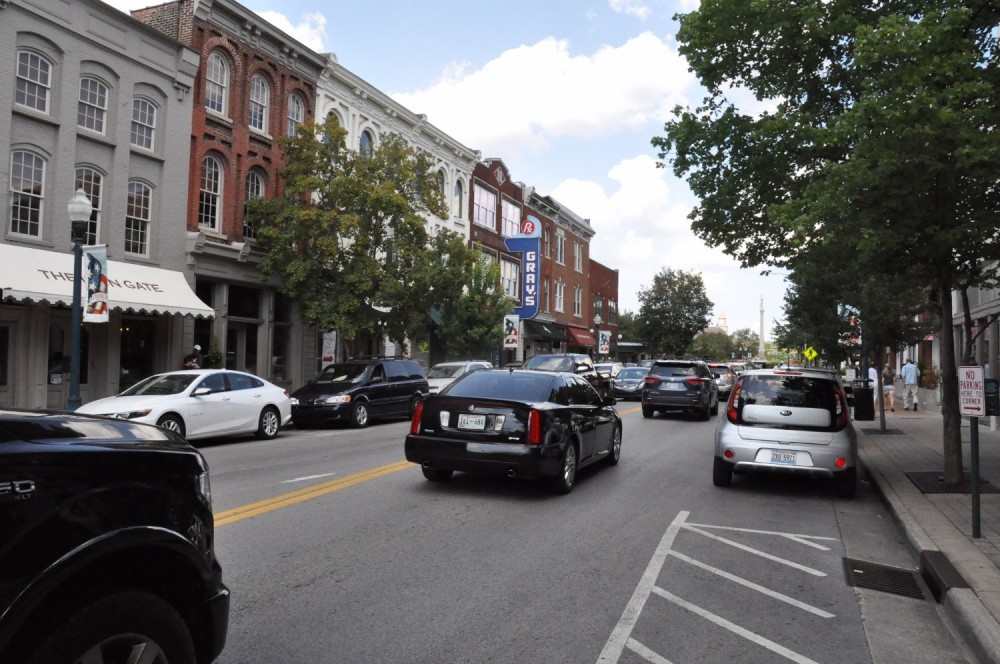 Franklin's Main Street is much more charming than this picture depicts
Monday, August 21, 2017


​
At around 8:00 AM, I grab a cup of coffee from the hotel breakfast buffet and check out early. The hotel is full of out-of-towners who are here for the eclipse. Exciting folks exchange information about where they are going to set up to see the eclipse, the equipment they had brought, and the souvenirs they had purchased.
​
The weather turns out very nice on this important day. It is warm and clear and there is no rain in the forecast. We are very lucky.
​
Since I have heard warning about heavy traffic conditions, shortage of foods and gasoline, I want to hit the road early. I fill up the car at a gas station near the hotel and head north so I can be as close to the center of the 'Totality Path' as possible. I'm going to a small town called Lebanon, 30 miles east of Nashville.
We gather to watch the eclipse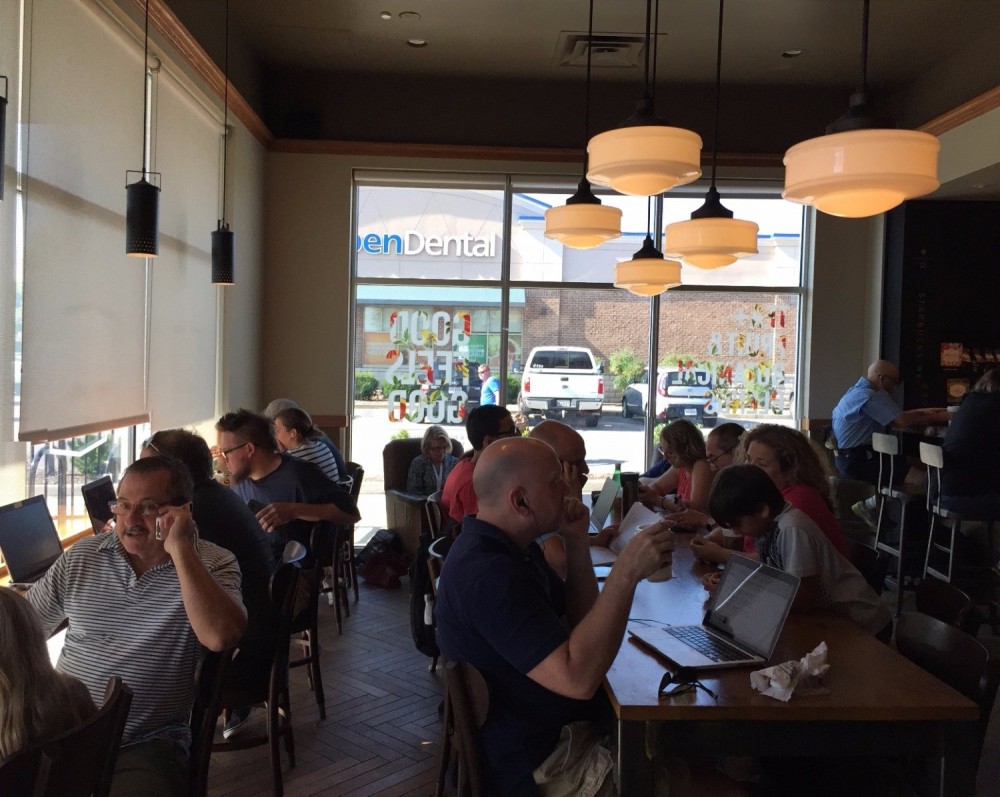 I stop by a Starbucks in Lebanon and it's packed with eager eclipse watchers
The Mill of Lebanon is an old mill repurposed into a rustic shopping mall and event venues. It has stores on both floors, a huge atrium, and it hosts weddings and parties almost every weekend. The Mill has been kind enough to host an eclipse viewing party with free parking, lunch, and eclipse glasses to all who come. What a nice gesture and a powerful marketing push by The Mill. I had found out about The Mill's eclipse party on the Internet.
​
After an early lunch, people begin to spill out of the building and settle down on The Mill's grassy knolls near the parking lot and just a few minutes before 12:00 PM, the eclipse begins. The moon starts encroaching into the sun's space at the 1:00 position. Beaming people with their glasses on pointing at the sun screaming, making sure everyone knows what is happening.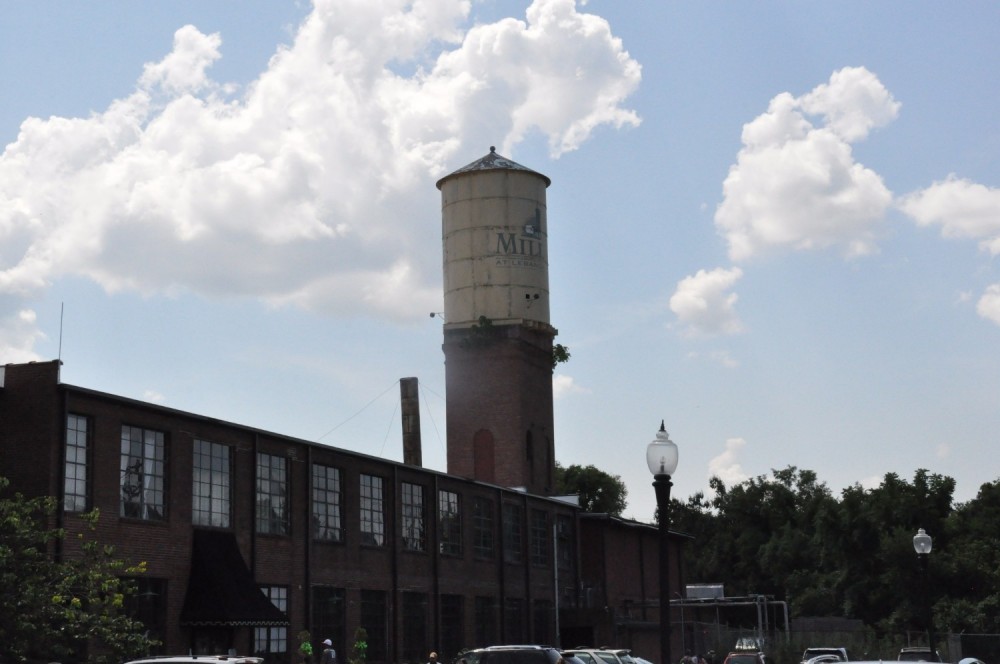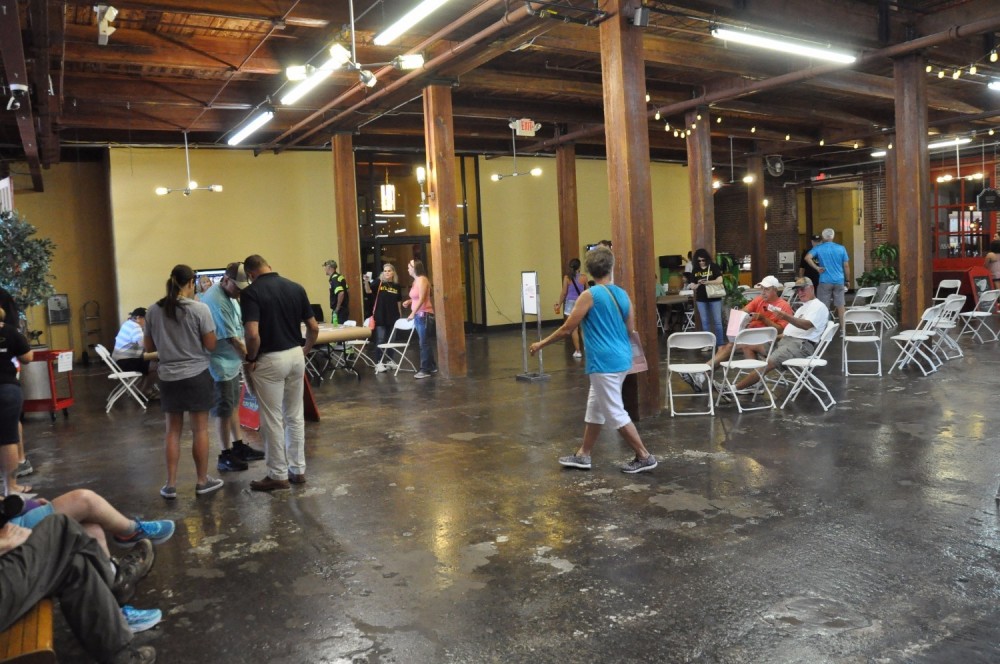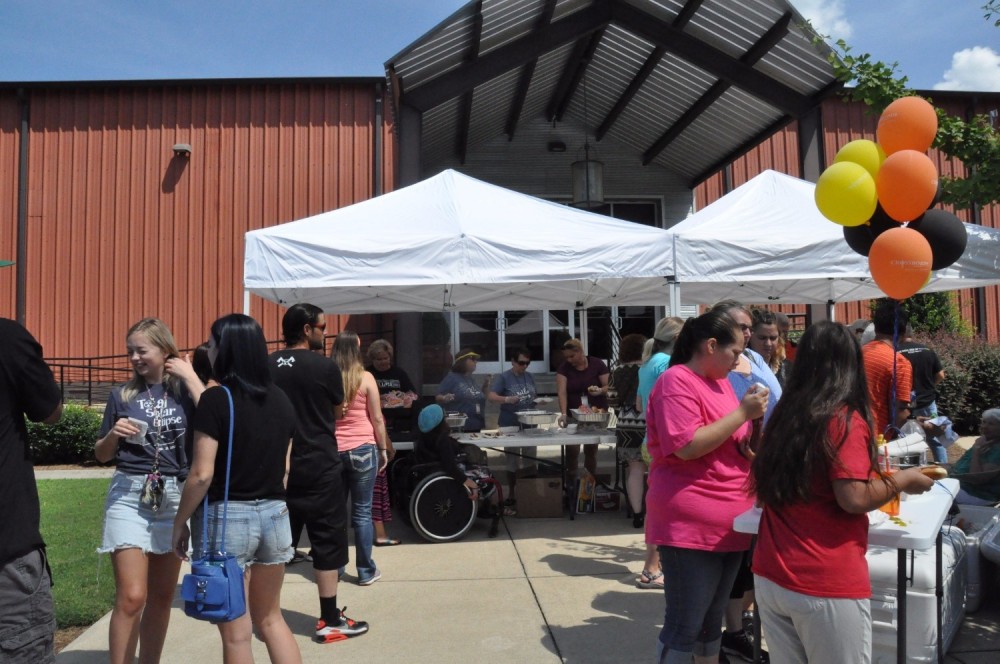 The moon continues to block a larger and larger part of the sun, the winds starts to pick up, and it is gradually getting cooler and more comfortable. I stand among throngs of people looking up every few minutes at the sun to see how advanced the eclipse is. Knowledgeable folks share with other folks what's going on and what's going to happen next. And then it happens.
​
At 1:27 PM, the moon starts blocking the sun completely but not before a diamond ring appears at the 1:00 position. Then we take off our glasses and look at the sun's corona directly. The sky has been dimmer and dimmer and all of a sudden, it becomes dark. Street lights come on, flocks of birds flapped their wings flying back to their nests, and stars appear.
​
We jump up and down screaming and applauding while training our eyes on the dancing white corona around a black and round object.
​
What a sight!
​
And then in just two and a half minute, it's over. A diamond ring appears near the 8:00 position, the corona, disappear, the black disk becomes a yellow crescent, small at first then larger and larger, and then returns to its round yellow disk.
​
We are gifted with such a beautiful, eerie, and hair-raising experience. Strangers hug and congratulate each other for having the opportunity to witness it and remind each other where and when the next total eclipse will be (April 8, 2024).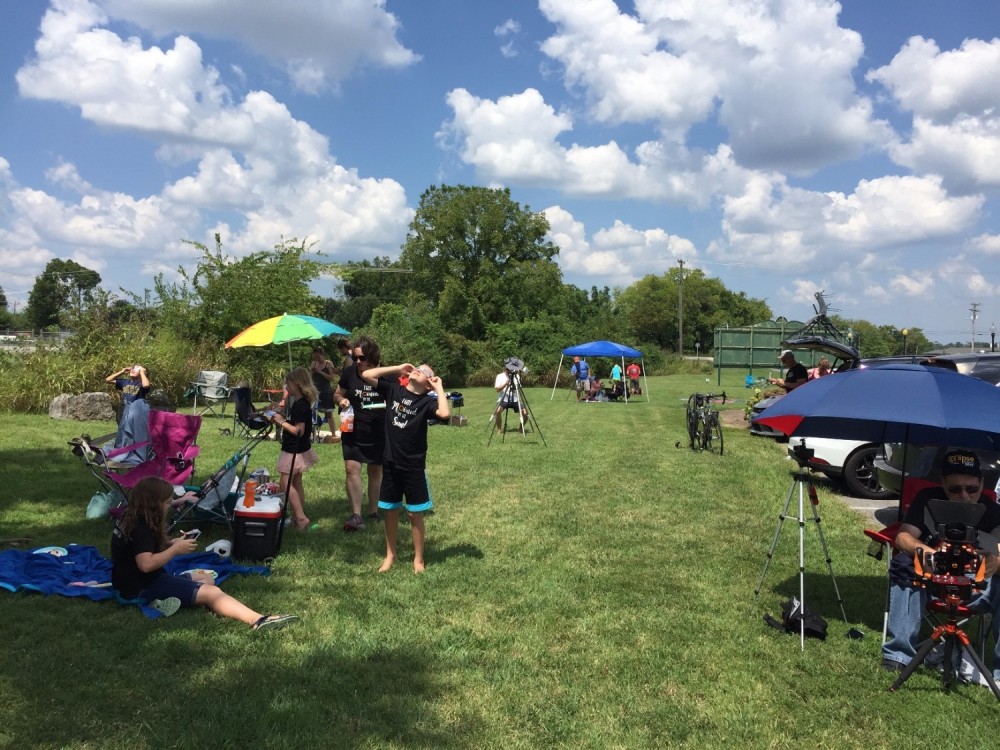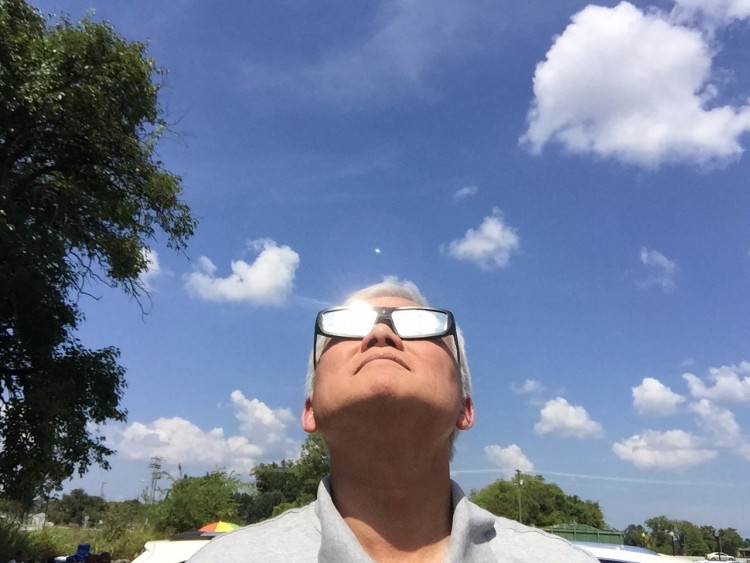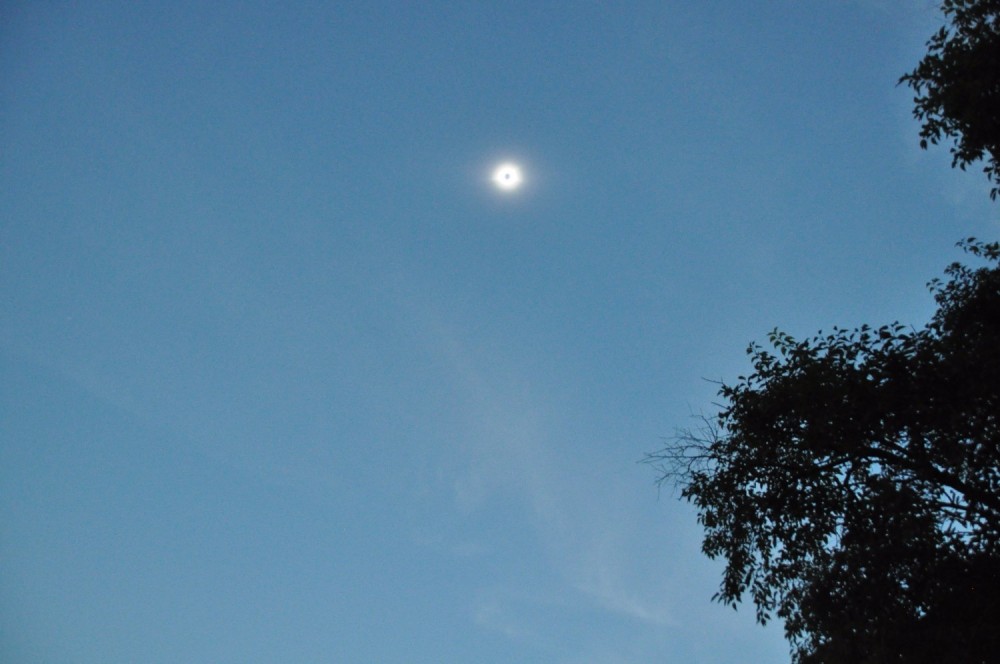 I attempt to take a totality picture but it doesn't come out good.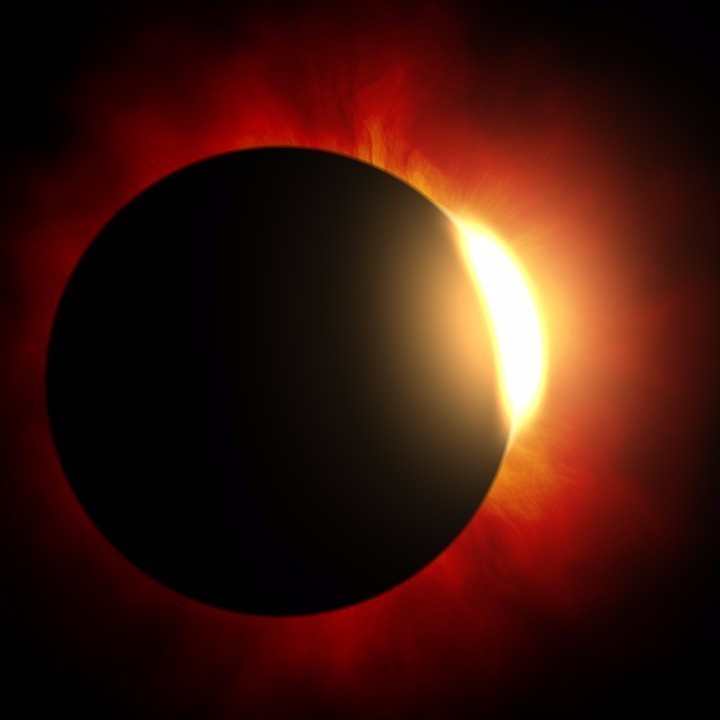 A picture from the Internet but this is exactly what I see with my own eyes
After the watch party, I'm so emotionally exhausted. I had planned to drive to the famous Peg Leg Porker BBQ restaurant for lunch but I decide to head to the airport to go home.
​
I am keeping with me every atom of this out-of-body experience, I will never forget the sight of the corona, the cool air blowing across my face, the twinkling stars in the middle of the days, and all the friends I'd made.
​
2024 can come here soon enough.