Our friends from Houston, Tri and Janie, who have cruised with us before suggested we join them and their friends on a 6-day cruise from Shanghai, China, and we agreed. In total, 11 couples, some of whom we've never met, will fly in from Houston, Dallas-Fort Worth, and other places in California to be on this cruise.
​
We will arrive in Shanghai on April 10, 2017, spend a day touring Shanghai, and leave Baoshan Port in Shanghai on April 12th on board the Quantum of the Seas. We will make a stop in Nagasaki, Kumamoto and Miyazaki in Japan before heading back to Shanghai on April 18th. Then Lee and I will fly back to the US on the same day and the rest of the group will go on a 5-day tour of Korea.

Quantum of the Seas cruise itinerary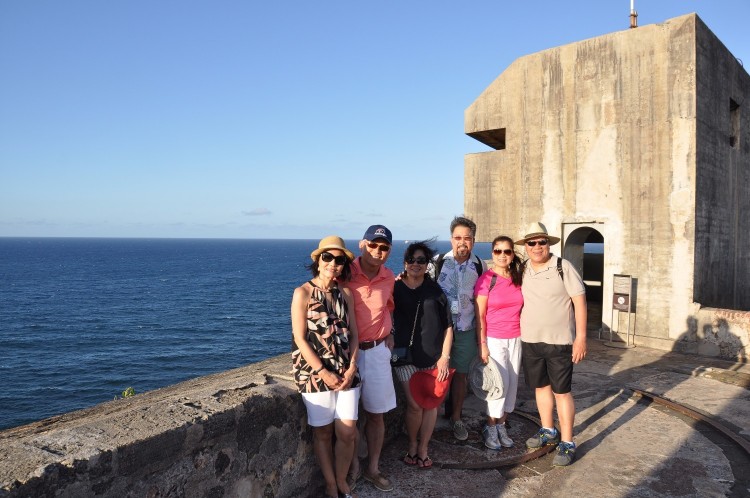 We cruised on the Quantum of the Seas to the Caribbean in 2015 when it was brand new and we had a great time.

​​This ship is magnificent, it may not be the biggest Royal Caribbean ship but it's the most technologically advanced ship. The QOS is big enough, it has 16 decks, 2,000 cabins, close to 20 restaurants, a bumper car rink, put-put golf course, casino, and of course, pools. Last time we were on the ship, we enjoyed riding the North Star, a glass sphere that swings you up and out to the edge of the ship, and I also did the iFly, the machine that keeps you afloat in the air.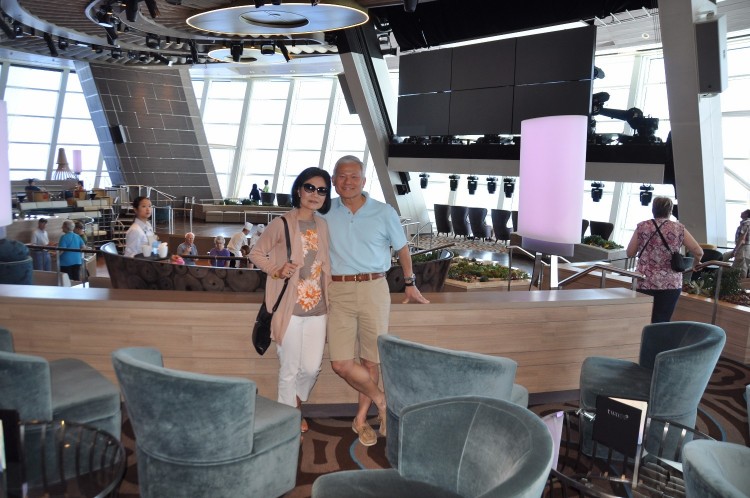 These people cruised together before and will be on this cruise
L-R: Lee, Bo, Janie, Tri, Kay, and Steve​ in Puerto Rico
Except for short flight layovers, we've never been to China, South Korea, or Japan before and so Lee and I are excited about this itinerary. From what I've read, Shanghai, Busan, Kumamoto, and Miyazaki are great places to visit. Visas will not be needed even in China because we don't stay there long. However, we'll have to bring with us different foreign currencies unlike European or Caribbean cruises.
​
Our group will occupy 11 mid-ship, balcony cabins on Deck 10 and this should be a lot of fun.
​
We can't wait to get together with the group, cruise, enjoy great foods, visit new places and hopefully, catch the famous cherry blossom in Japan.
​
More reports are coming.

Our favorite space on the Quantum of the Seas, the Two 70