2018 Belgium and France Day 2
Saturday, August 18, 2018



It's a spectacular morning in a beautiful city. After a good night rest, we wake up, get ourselves ready, and walk out of the hotel to get a cup of coffee. Next to our hotel is a shopping mall called Galeries Royales with its curved glass roof and in which cafes after cafes and shops after shops are located.

Lingering over a cup of coffee we discuss our plan for the day. Since we have been to Brussels a few times, there are not too many places we haven't seen and so we are in no hurry to go anywhere.

Our hotel the Ibis off of Grand Place has a perfect location
Having coffee in Galeries Royales
The Galeries Royales near our hotel
Sidewalk cafe near Grand Place
Flower Carpet display only lasts one weekend
Stock picture of Brussels' Sablon Neighborhood
After finishing our coffee, we walk around Grand Place to look at the flowers then take an Uber to a neighborhood called Sablon, a chic area that is full of restaurants, high-end clothing and antique shops. As planned, we meet our friends, Oanh and Nhan, for lunch at the Au Vieux Saint Martin Restaurant, a cute establishment that looks out to the square and the Sablon Cathedral. We order a variety of dishes including farm chicken salad, pork feet a la bruxelloise, Entrecôte steaks, and Belgian french fries; all paired with wines, and we thouroughly enjoy everything.
​
Across the street from the restaurant is a beautiful bakery called Wittamer and that is where we have our desserts in its outdoor seating area on this beautiful late afternoon. We talk, watch people going by, and over cappucino, expresso, and tea; we enjoy the fresh and delicious pastries for which this bakery is known.

Lee enjoying a beautiful morning
Having lunch at Au Vieux Saint Martin with Nhan and Oanh
Wittamer pastry shop in Sablon
An Uber drops us off around 8:00 pm at the Issan Restaurant, where Oanh, Nhan, Hoa, Ha, and their son, Quang are already there. More warm hugs are exchanged as we ask one another about each other's trips. Hoa and Ha just got back from a two-week journey to Vancouver in Canada, and Seattle and Portland in the US Northwest; and Quang just picked them up from the airport.
​
Then dinner is served, a dinner with several courses and wine personally prepared and selected by Oanh. Over lively conversations, we devout the jumbo curry shrimps, pad thai, scallops, fish, and everything is absolute gorgeous and delicious. I don't know how much more food I can take after a day like today.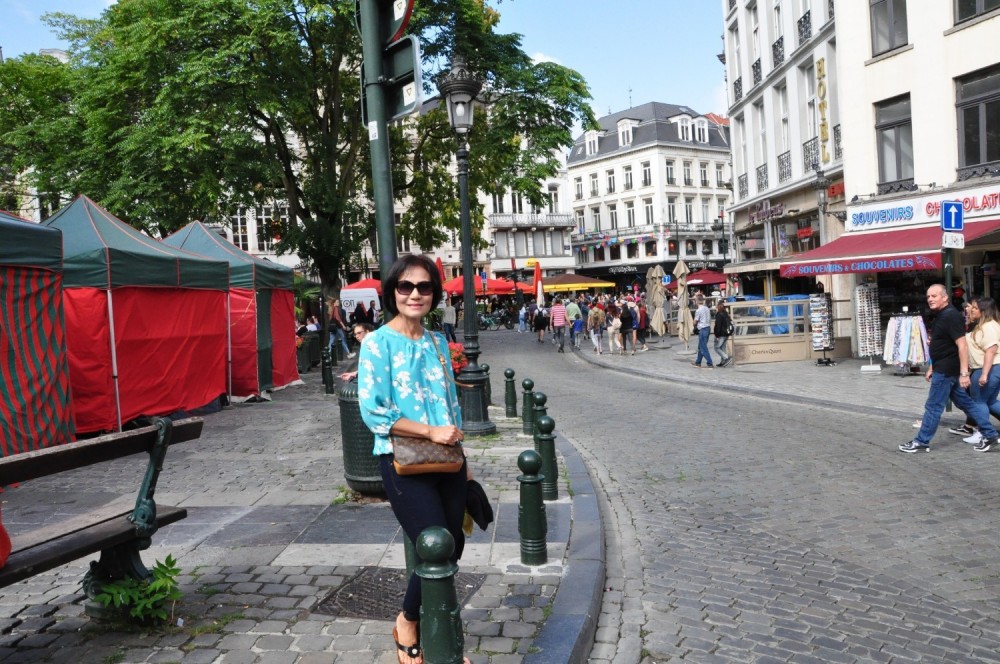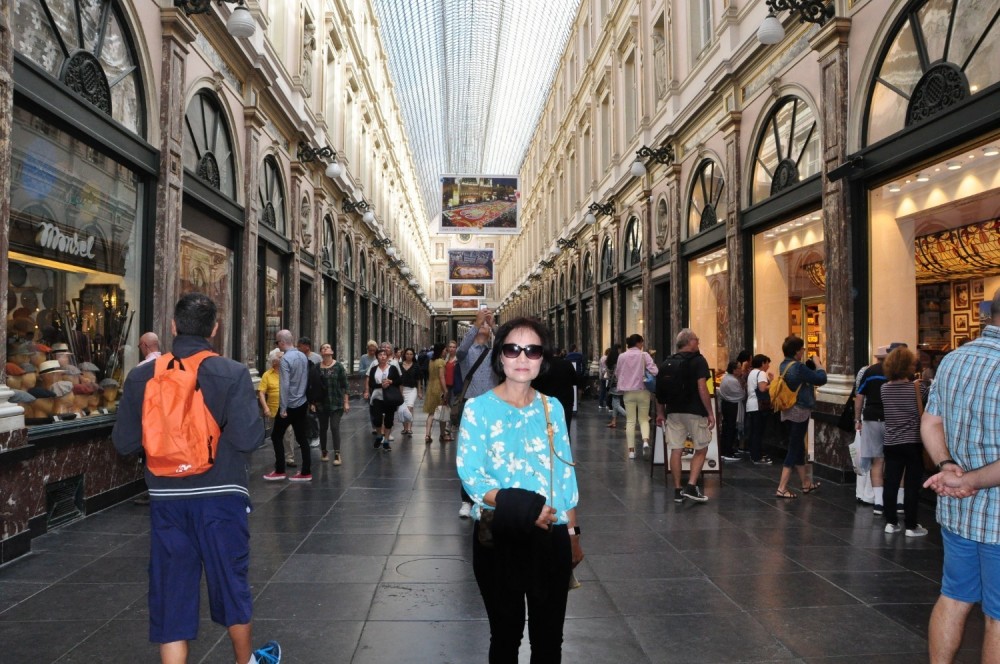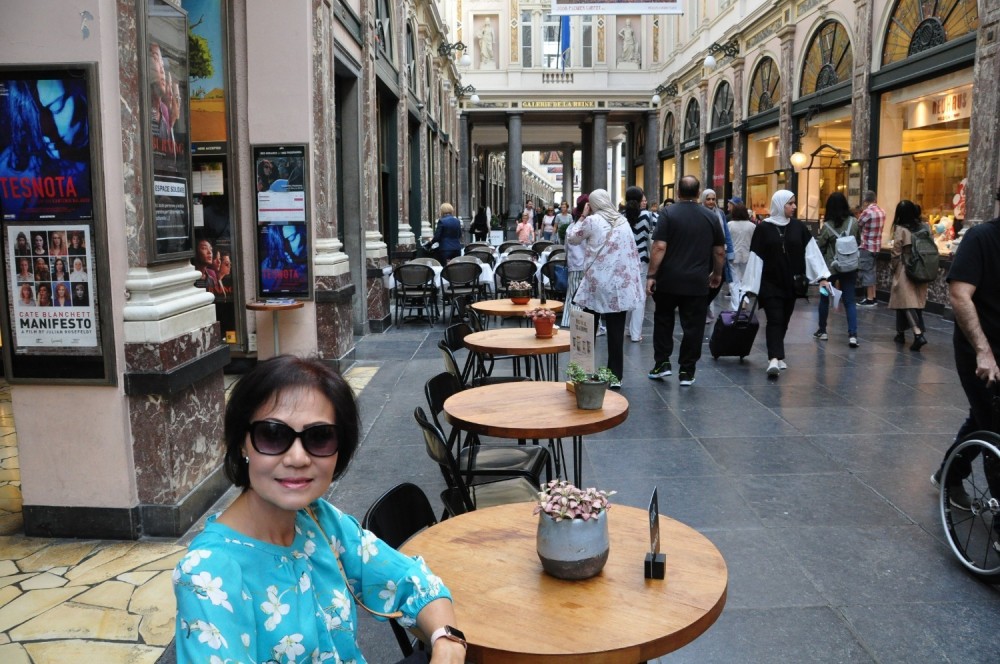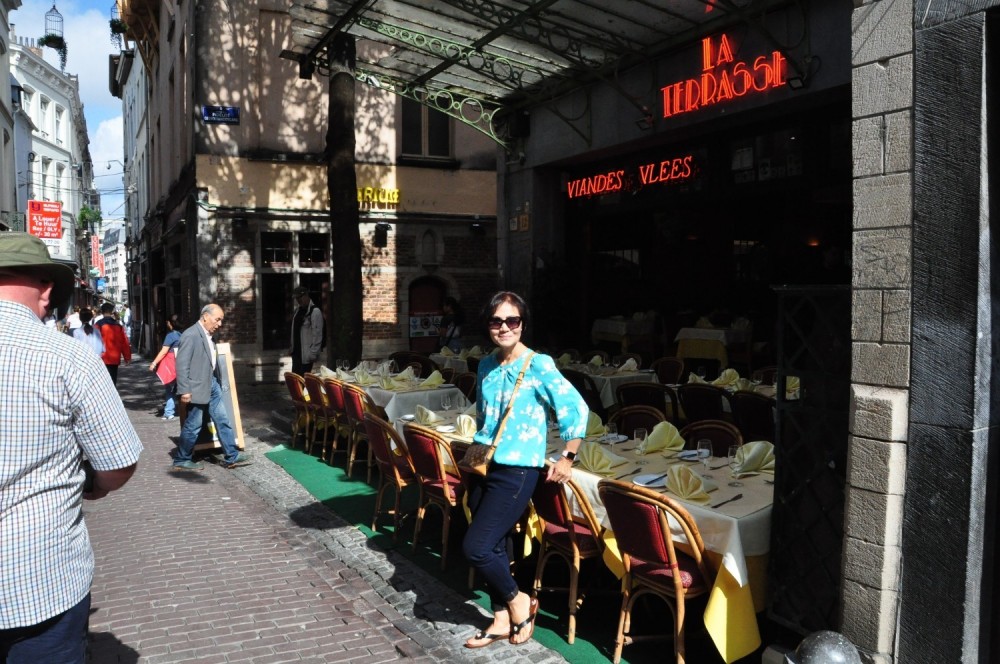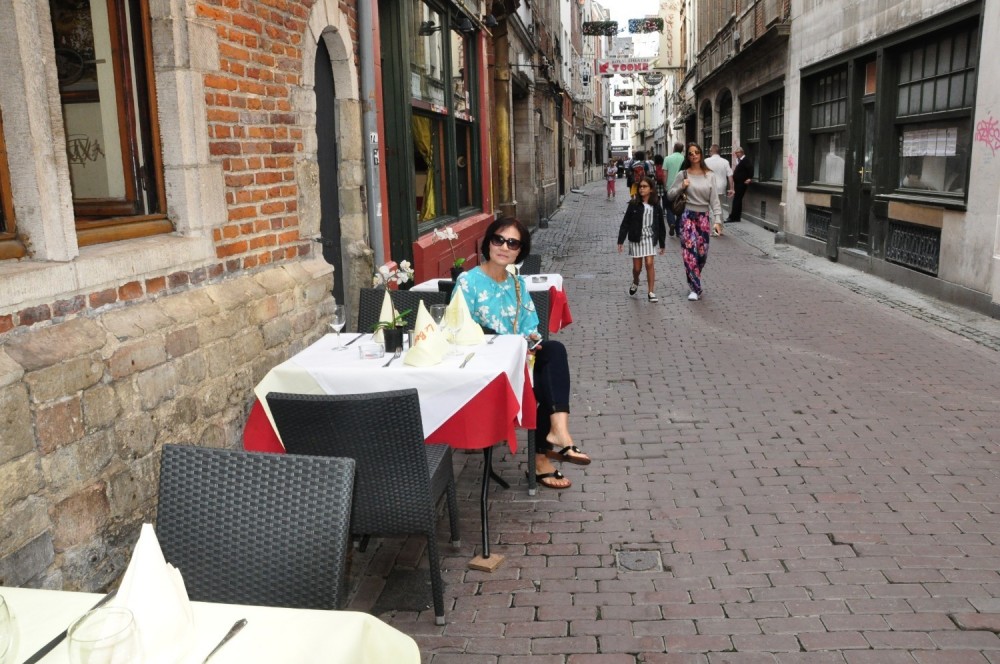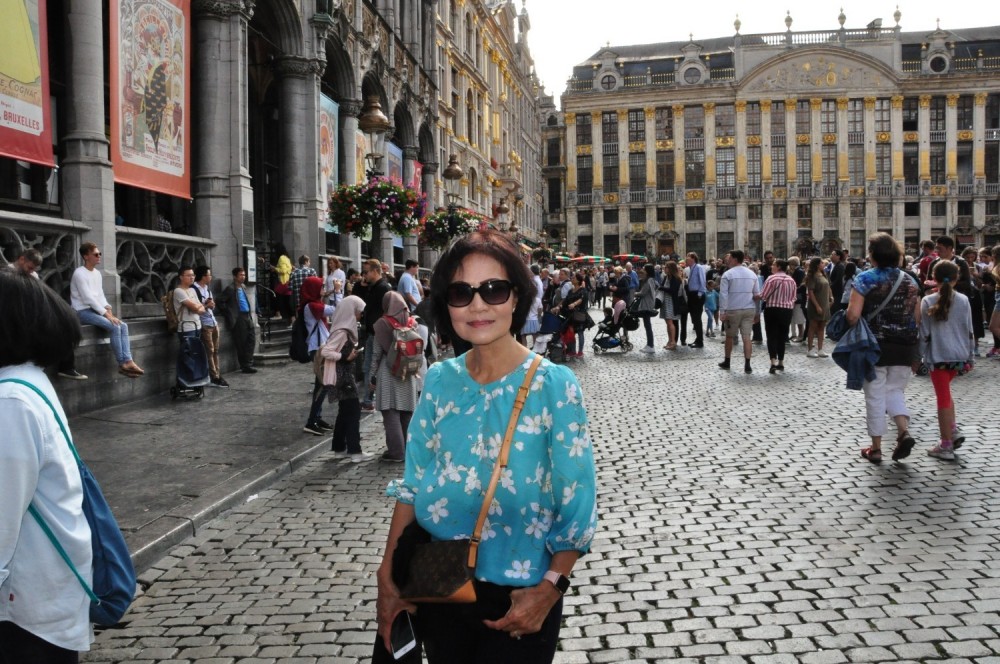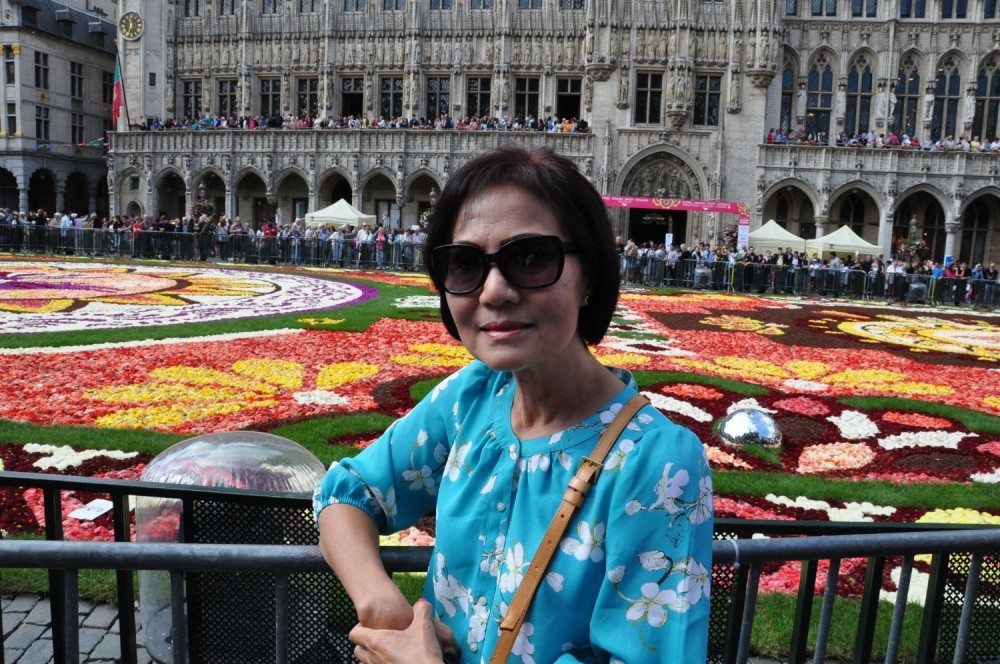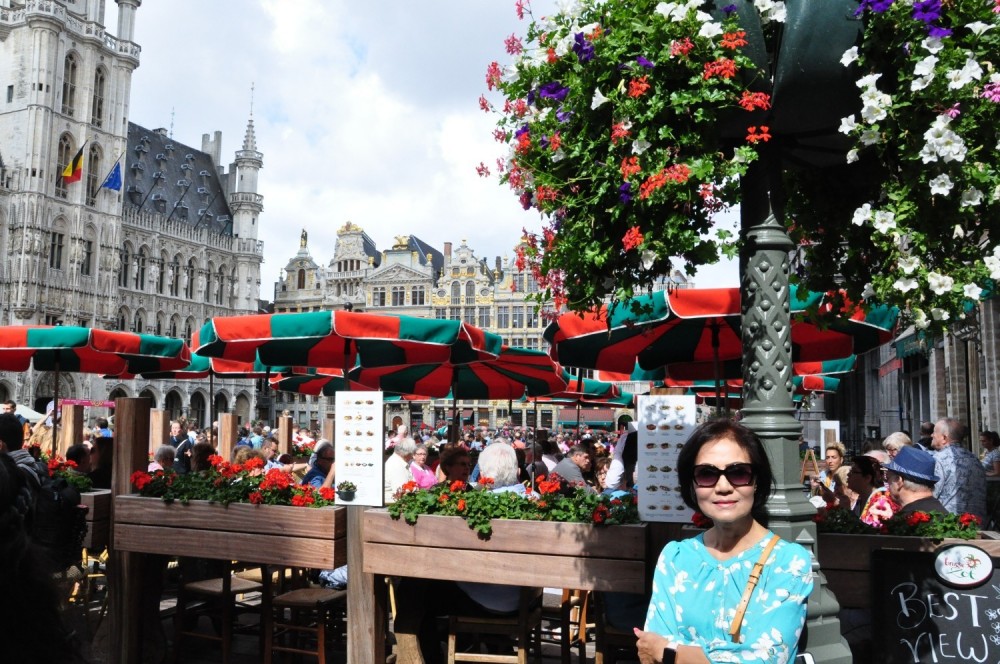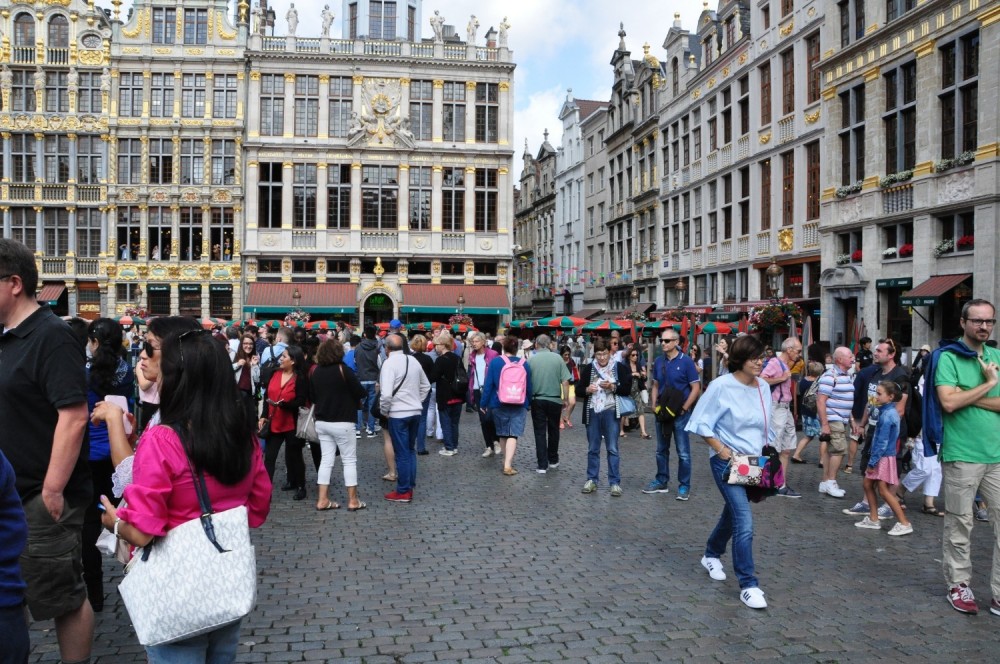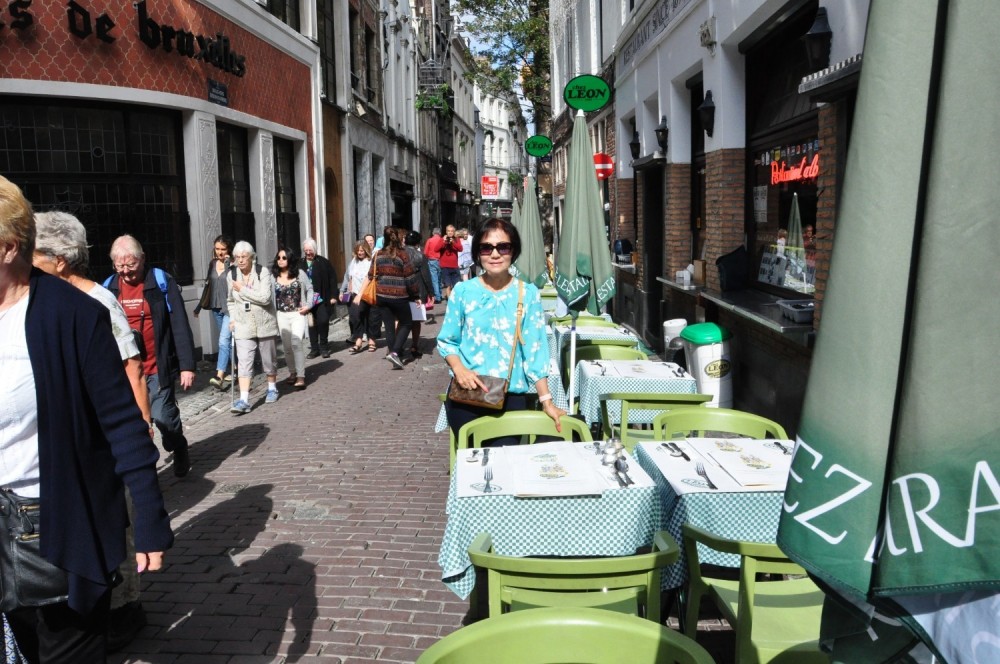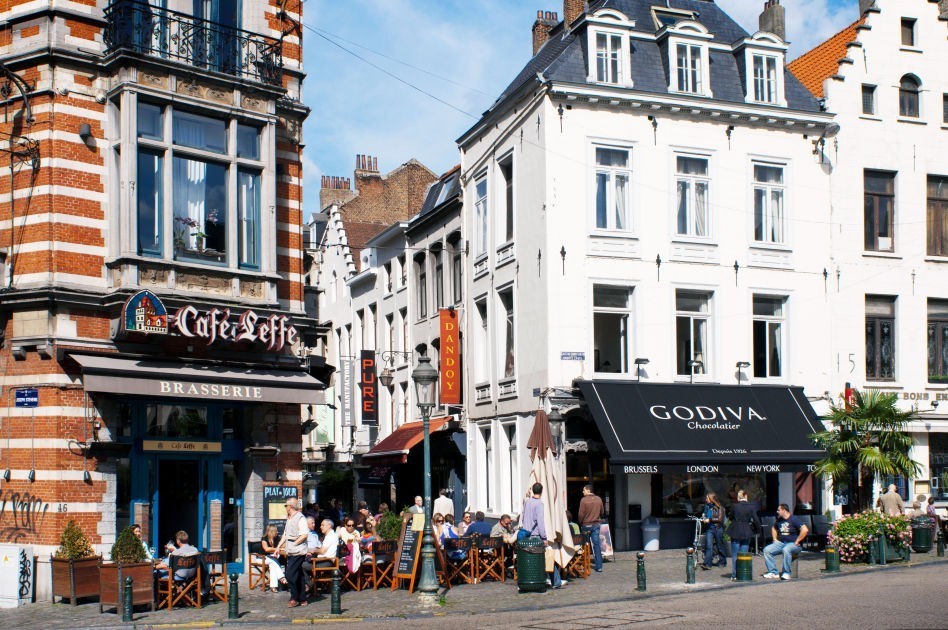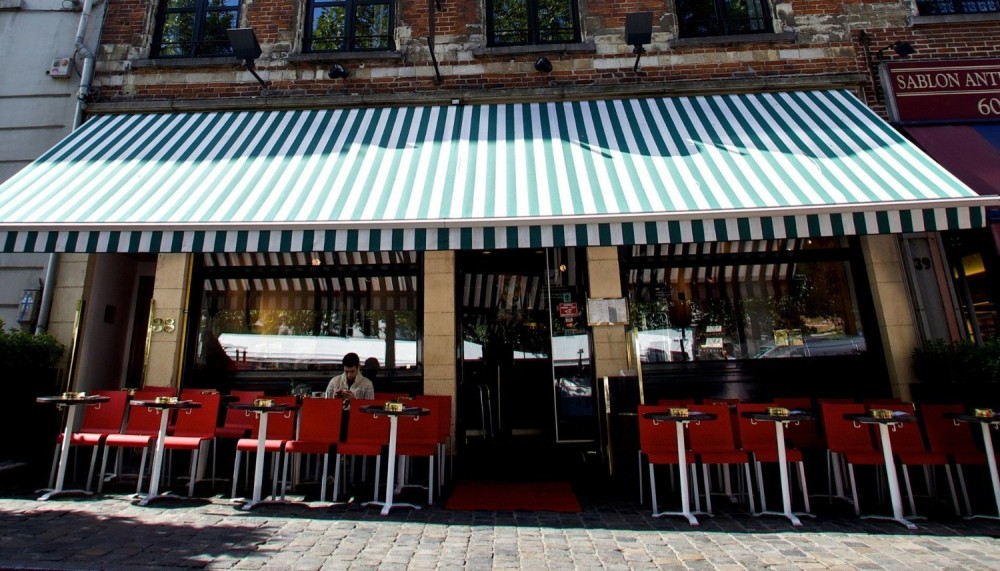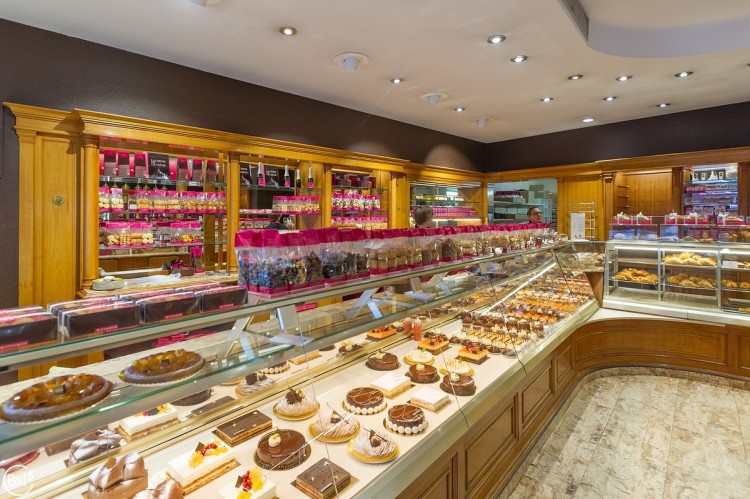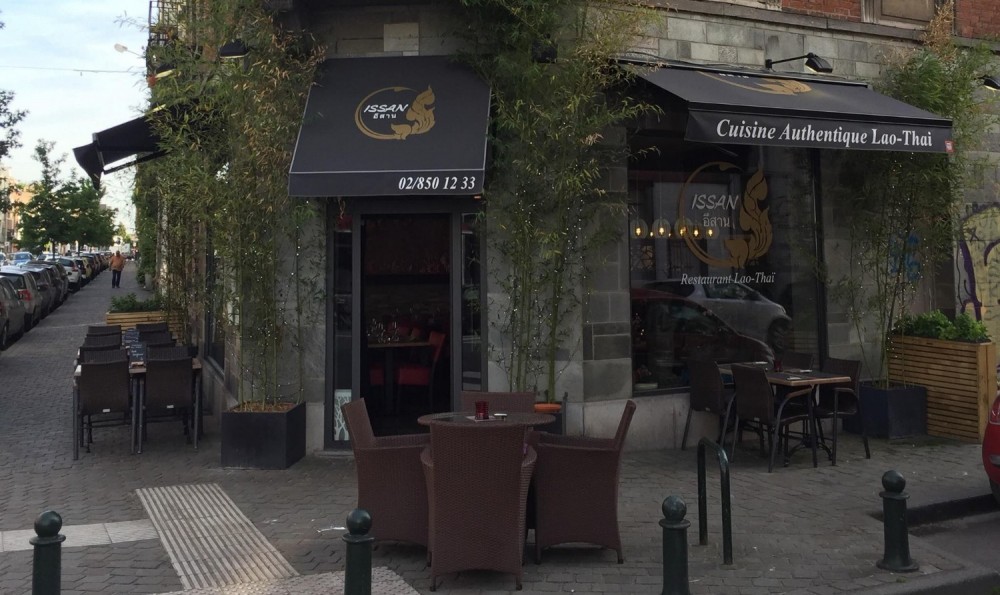 We have dinner at Oanh's restaurant, an excellent Thai-Laotian restaurant called Issan.
You should check it out. ​Avenue des Saisons 71, 1050 Ixelles, Belgium
Then Oanh and Nhan take us to their home in Waterloo, 30 minutes south of Brussels. Our friends have been working on a new and large koi pond that wraps around their beautiful home, and the pond is nearly complete and has been stocked with all kinds of koi, small and large. We sit on the edge of the pond admiring the fish, the backyard, and the numerous bonsai creations they display indoor and out.

Around 5:00 pm, Nhan takes us back to our hotel so we can get ready for the evening. The plan is for us to have dinner at Oanh's restaurant with Oanh and Nhan, our other Belgian friends, Hoa and Ha, who are returning from a trip to the US.
Oanh and Nhan's house in Waterloo
... after cute restaurants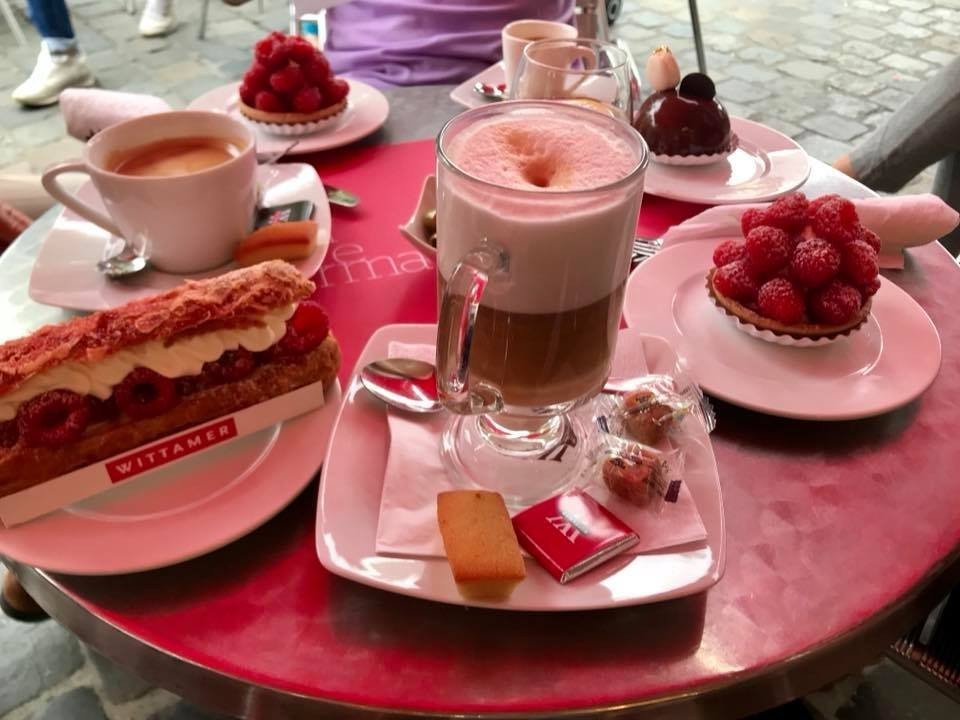 After a big lunch at Au Vieux Saint Martin Restaurant, we walk across the street to Wittamer Pastry Shop and order these