2018 Belgium and France Day 4
Monday, August 20, 2018



We check out of the hotel around 10:00 am and are picked up by our friends who take us to Hoa and Ha's house for breakfast. We had been to their beautiful home a number of times before and this time, everything still looks magnificent. The backyard is just full of colors. Blooming flowers here, fruit-bearing trees there, a koi ponds with waterfall at the edge of the patio, and large boulders intricately arranged on a hill beyond.

As always, the breakfast prepared by Hoa is delicious and sumptuous. Eight of us munch on ham, egg, cheeses, baguette, hand-picked fruits, yogurt, nuts, and enjoy all types of coffee made by a modern coffee maker.

Around noon, we get in Hoa's van and make the 90-minute trip to a town called Durbuy in Southern Belgium, a town that is supposedly the smallest city in the world. Approaching Durbuy, we drive along a narrow two-way street parallel to the Ourthe River which snakes around the region touching town after towns.

Although several people in the van have been here before, it's Lee and my first time and we notice the charms of this little city right away. It has castles, churches, tall hills, a wide river, hotels, shops, and restaurants; and flowers are everywhere.

After checking in at the Le Sanglier des Ardennes Hotel, we spend the remaining of the day wandering around town, have coffee and ice cream, ride the mini train up the hill to the watch tower where we can look down at the town below, have dinner, hang out at the hotel outdoor patio, converse, and of course take a lot of pictures.


Ha (in red) stands between Oanh and My
Hoa and Ha's beautiful home
Hoa and Ha built this place from scratch
Breakfast will be served on this long table in Hoa and Ha's house
Arriving in Durbuy, Belgium
First thing I notice is flowers are everywhere
Narrow cobble stone streets ...
Lined with restaurants ...
Having drinks and ice cream at Là Vieille Demeure (Old House) Tea Room
At the Bodson Butcher Shop
My, Lee, Oanh and Ha at the Nadege clothing store
Durbuy just invites people to park their cars and walk on its sidewalks
Bo, Hoa, Bao, and Nhan at 'Man on Bench' Statue
Durbuy is such a charming city
From a watch tower high up on the hill
We take a mini train to go up the tallest hill in Durbuy
Interesting rock formation
Mini train awaiting us at the base of the watch tower
Not a very good attempt to make 'Love' signs
More conversations at our hotel patio before we go to bed
On a bridge over the Ourthe River
A mini cave near the river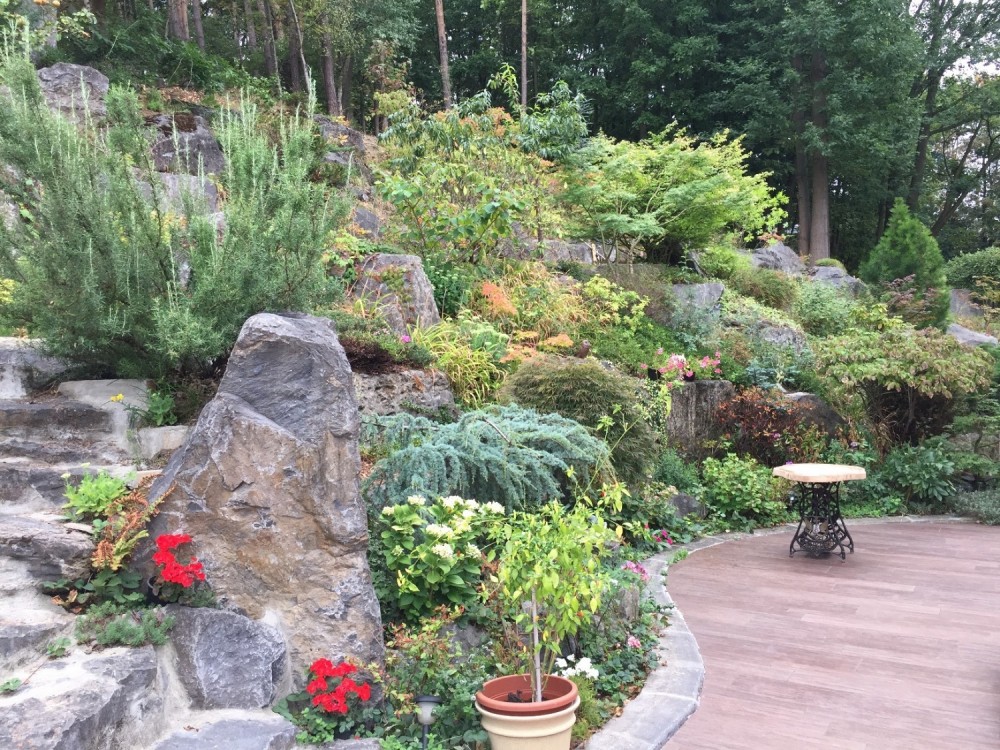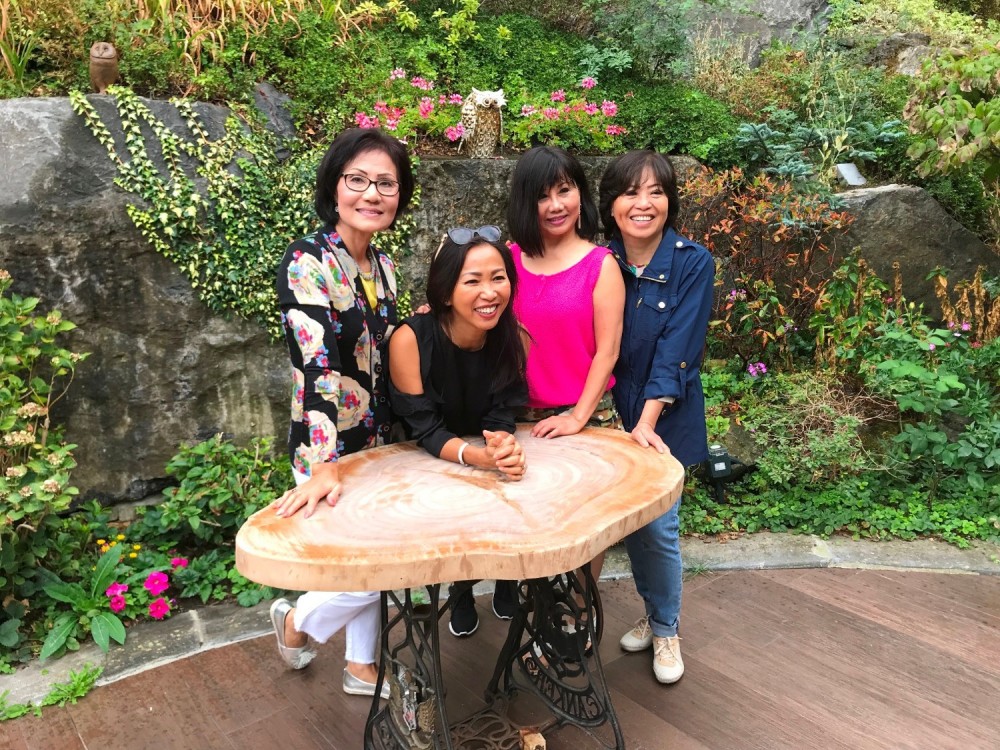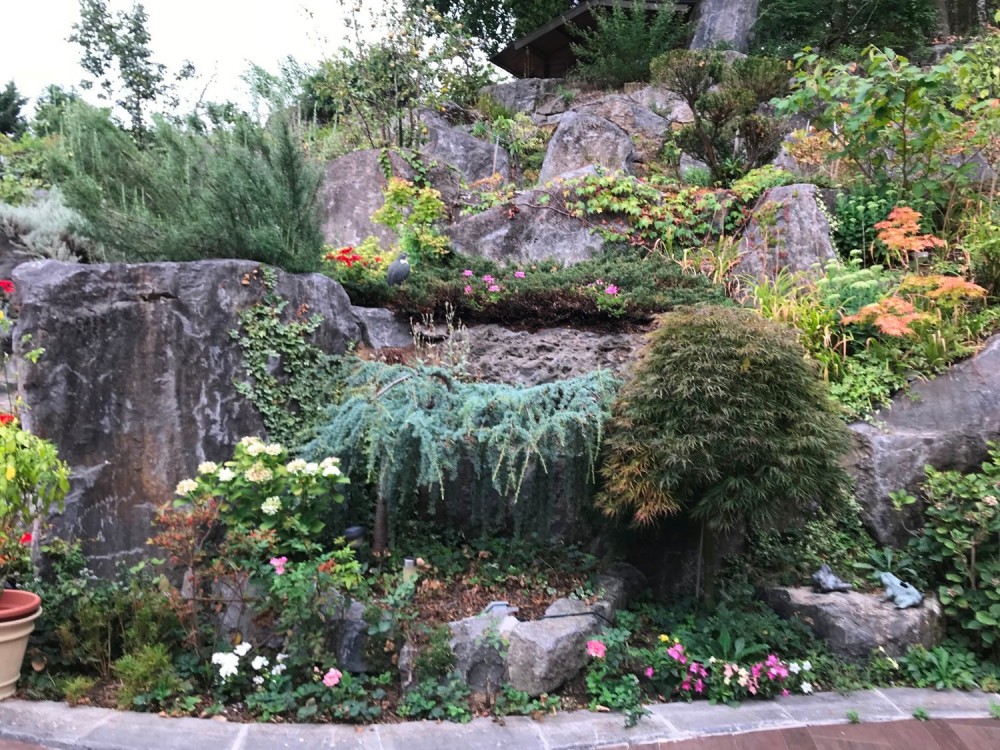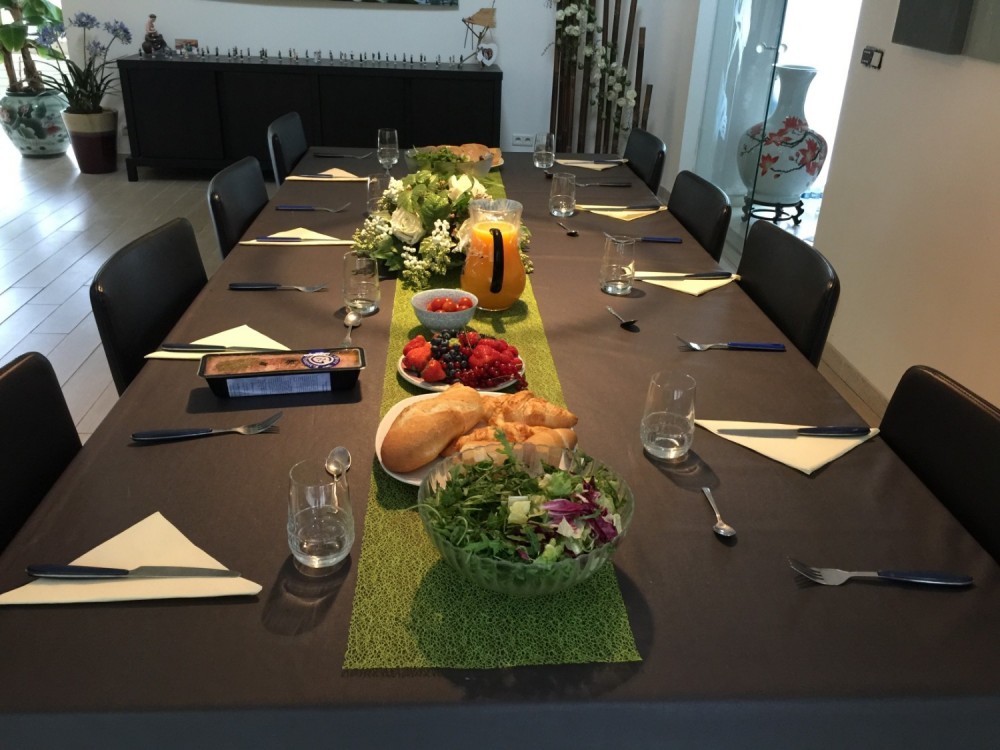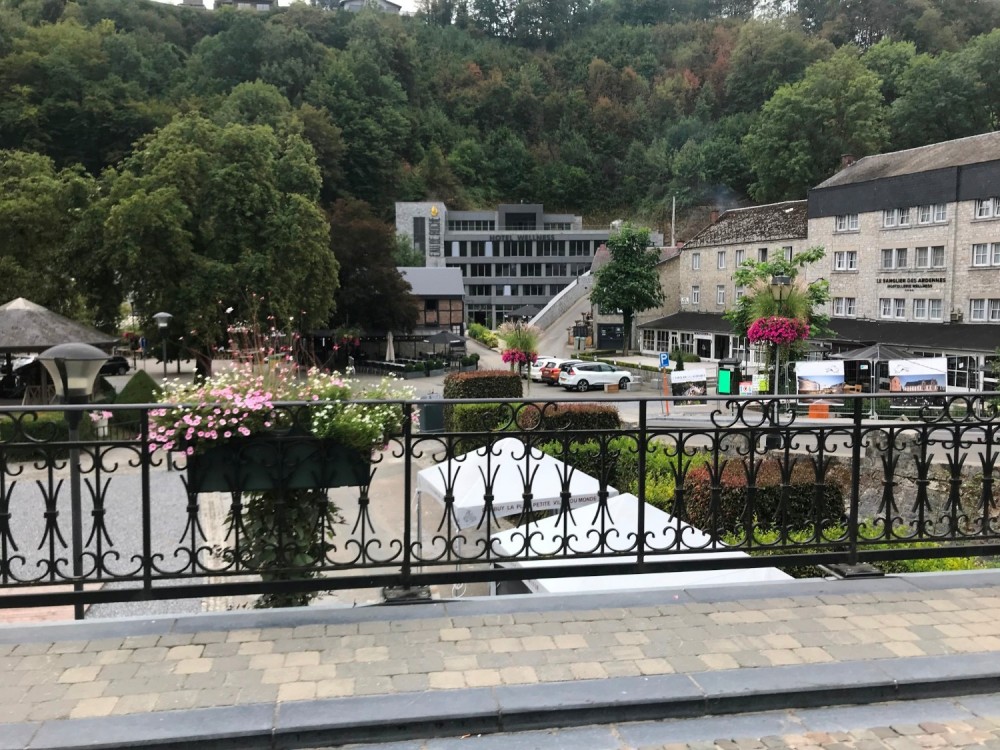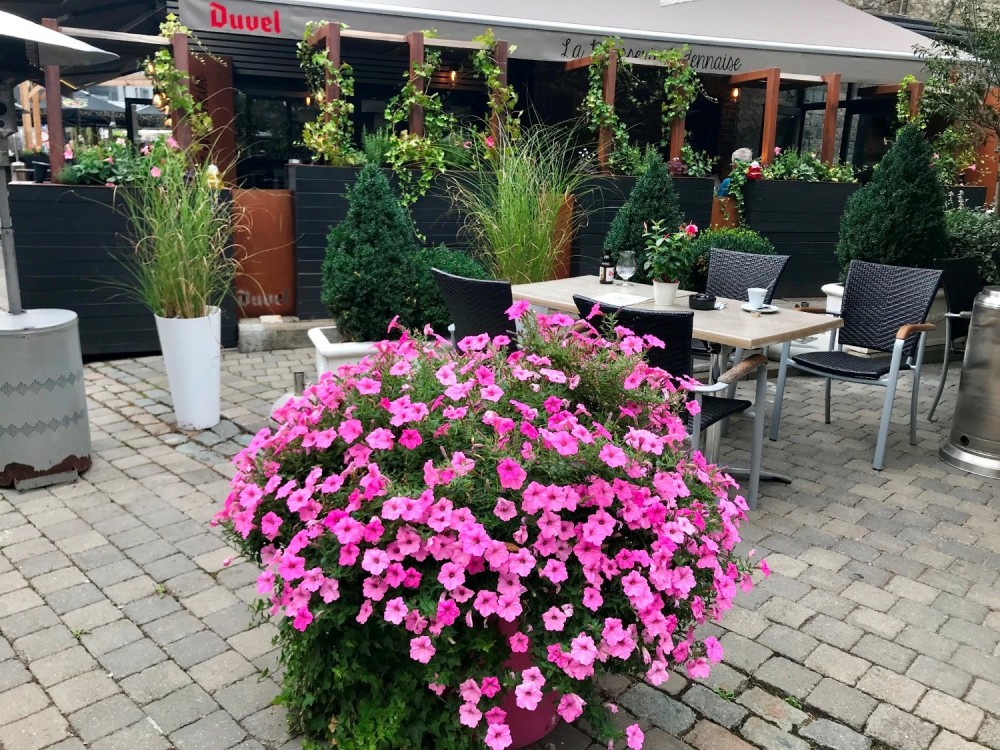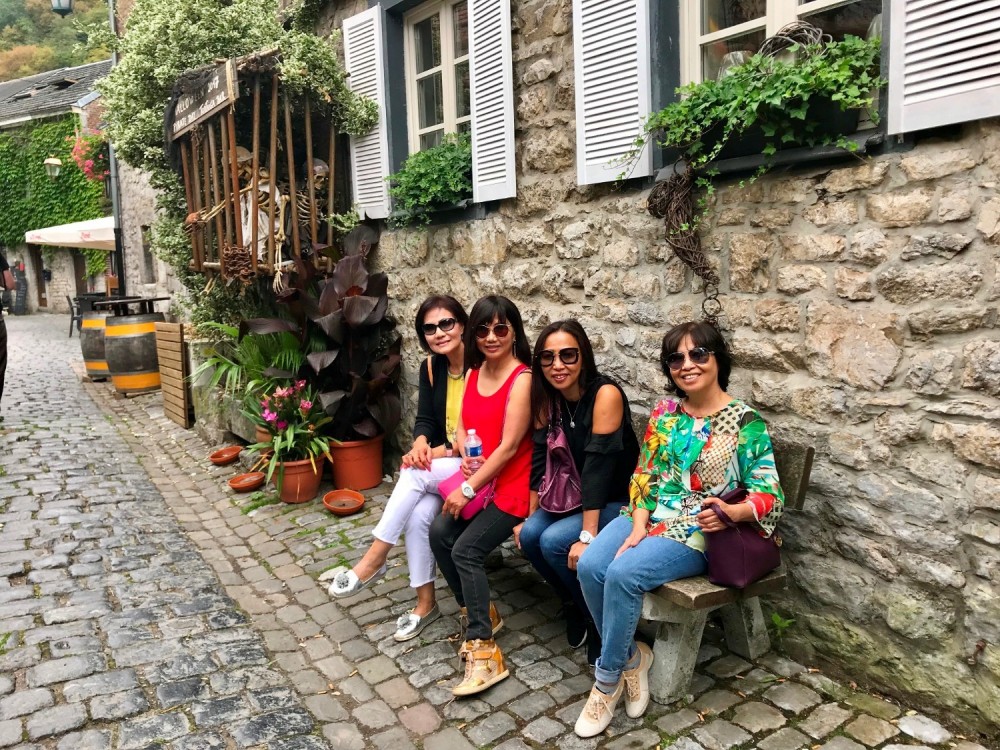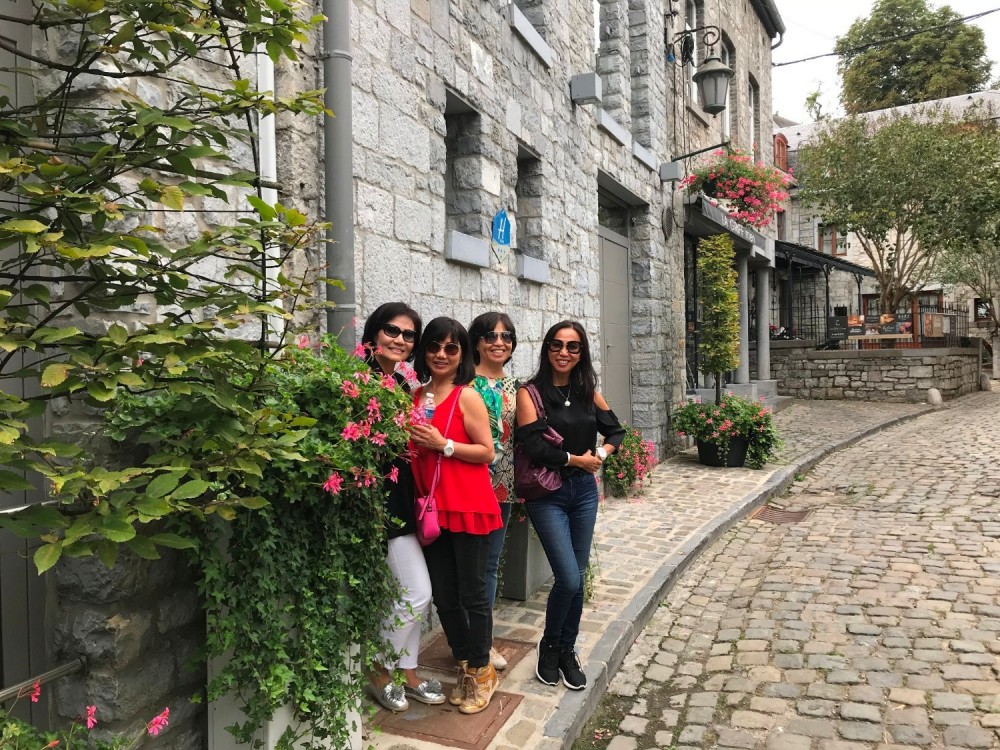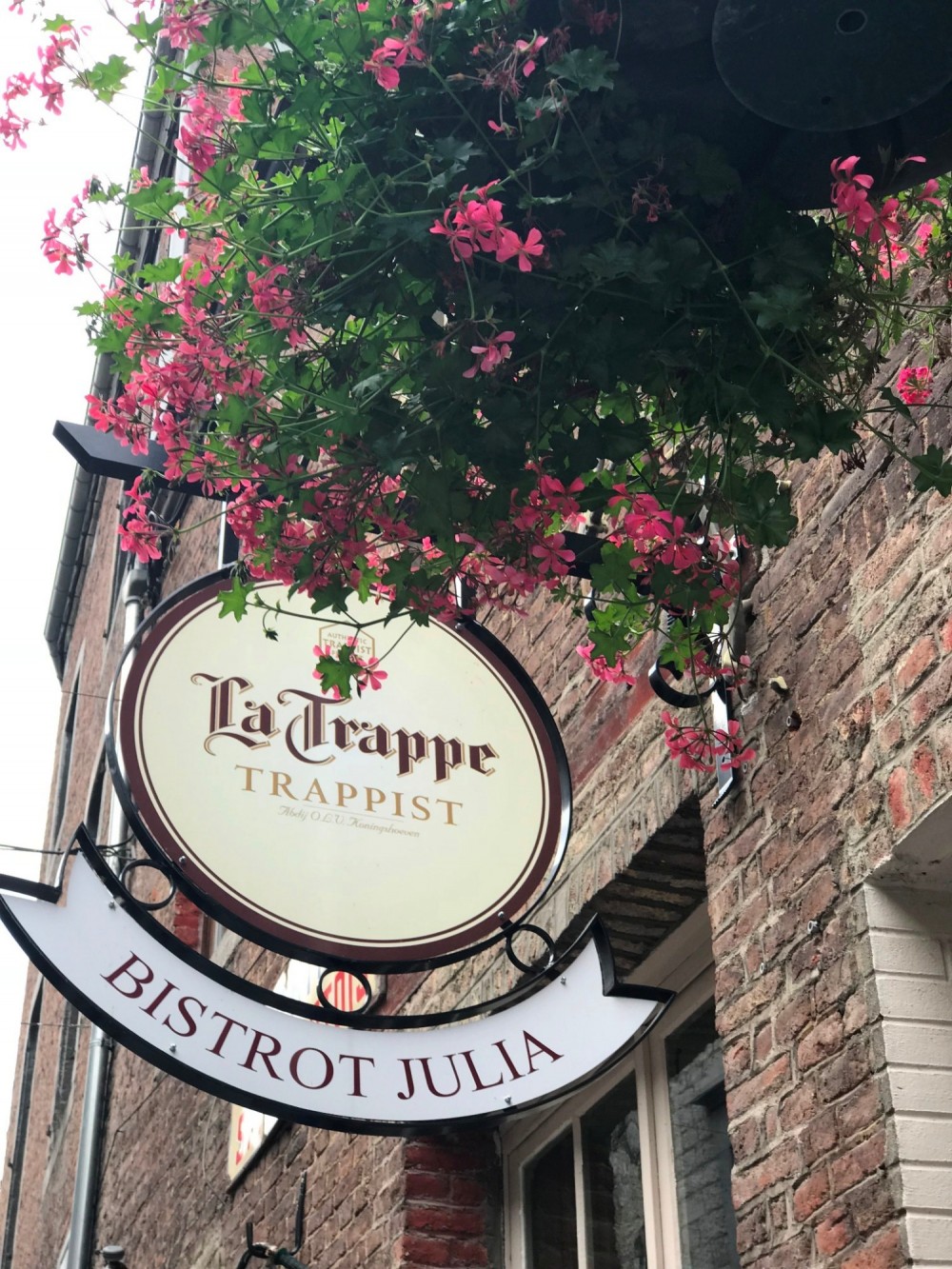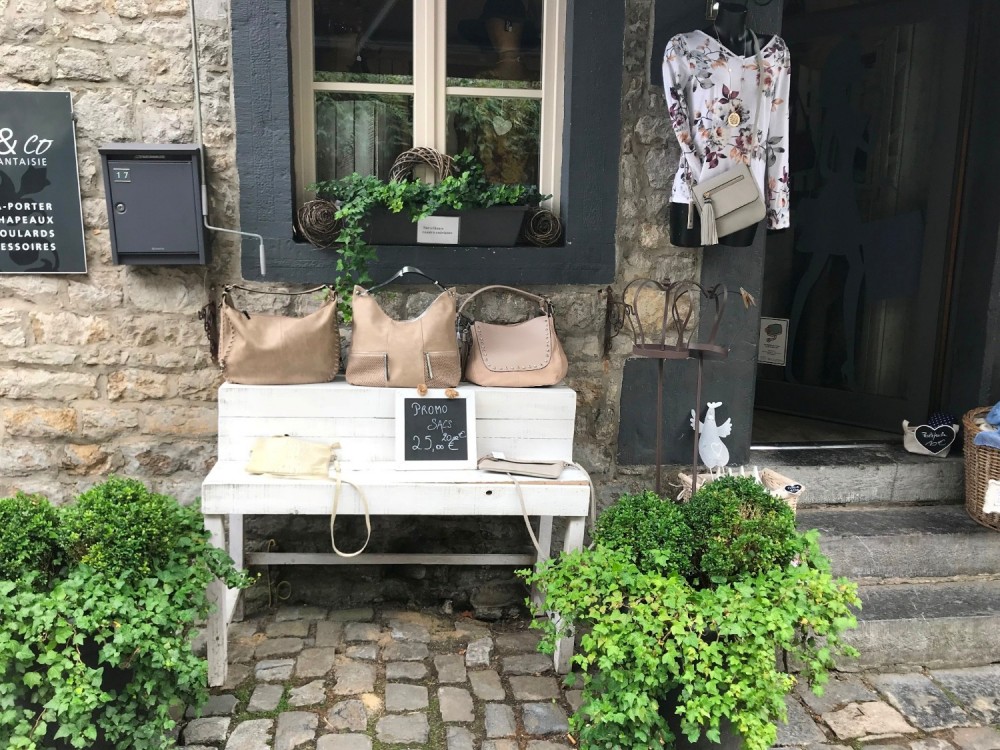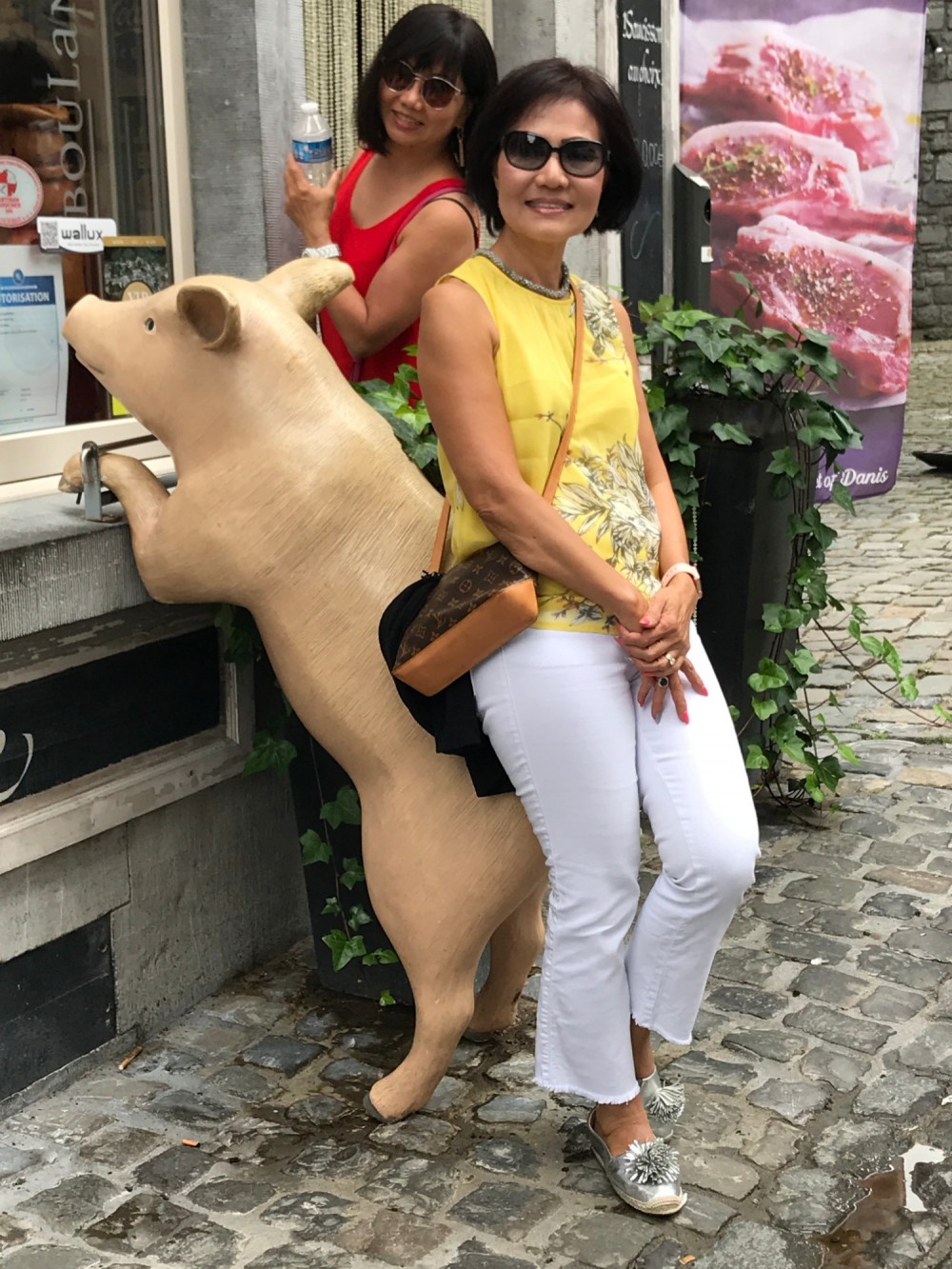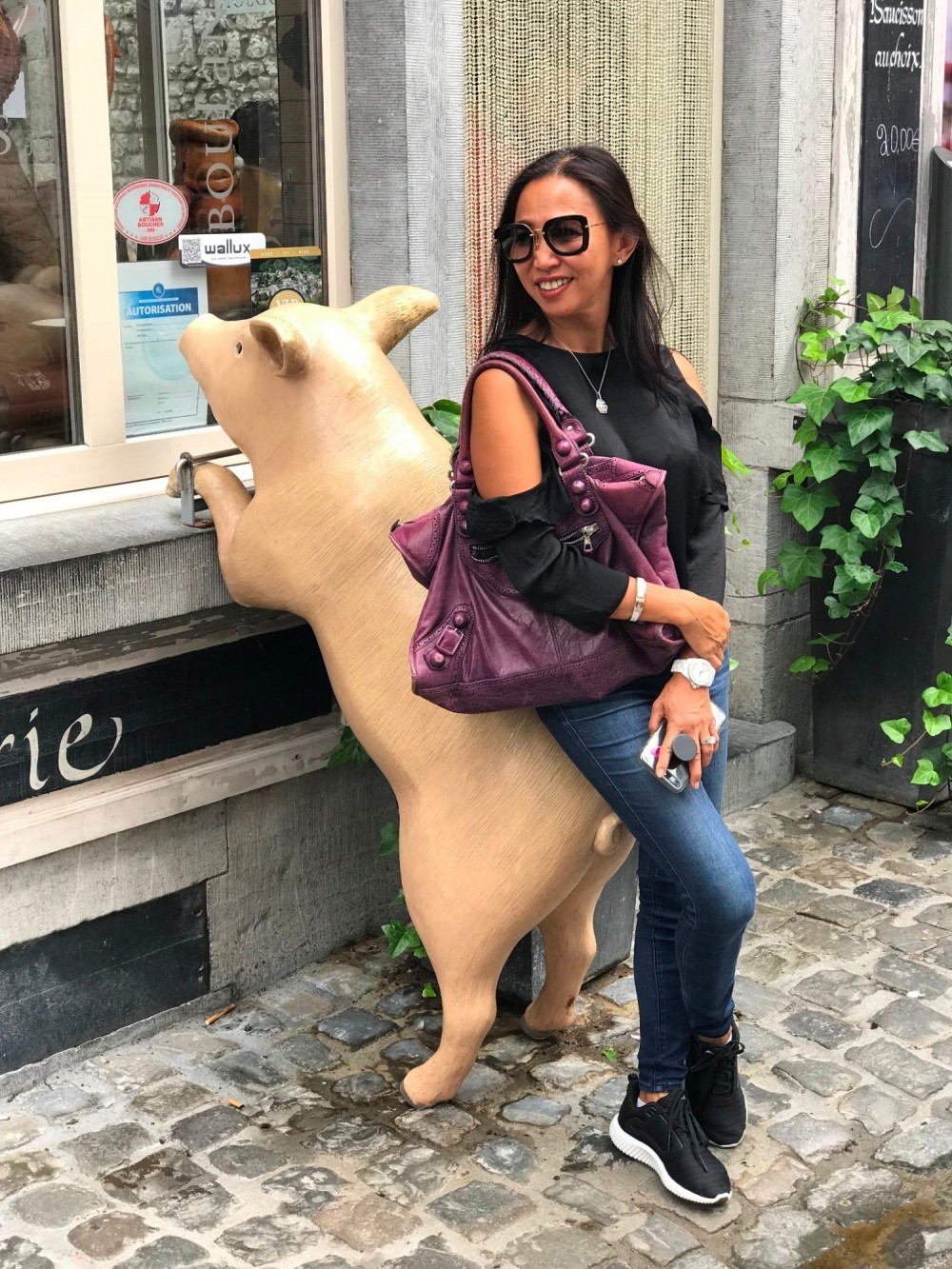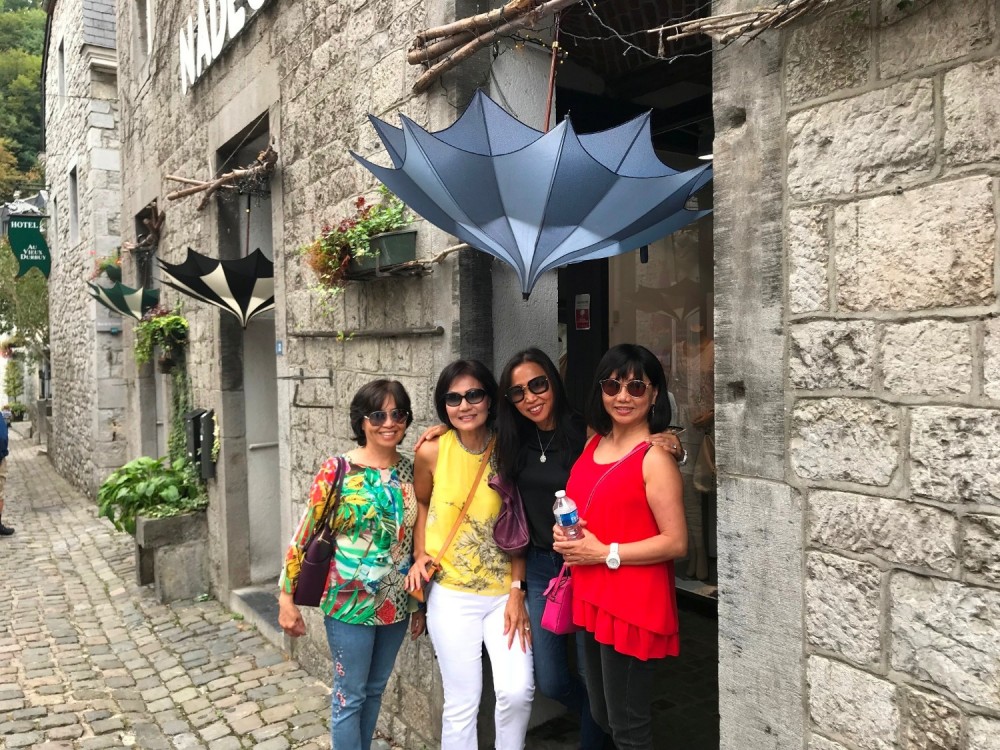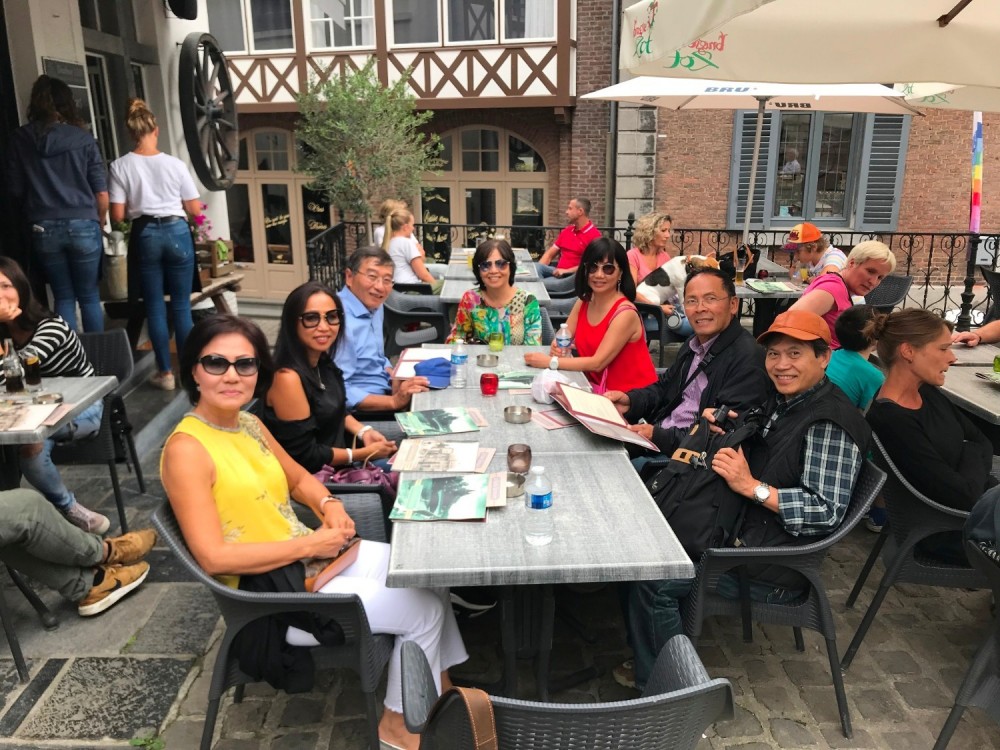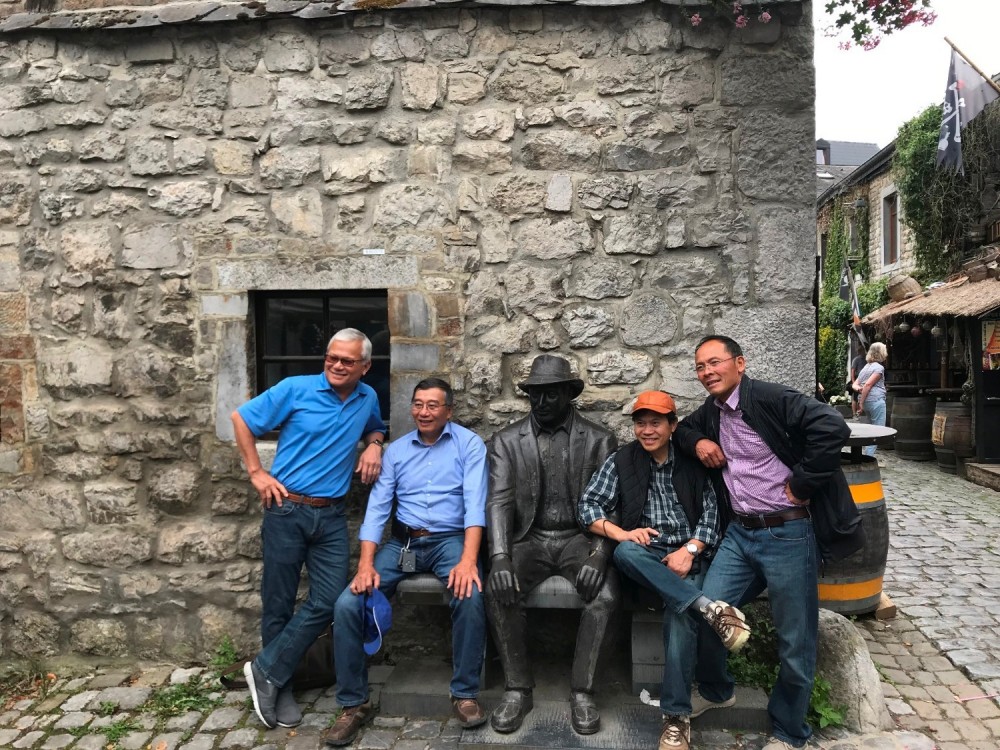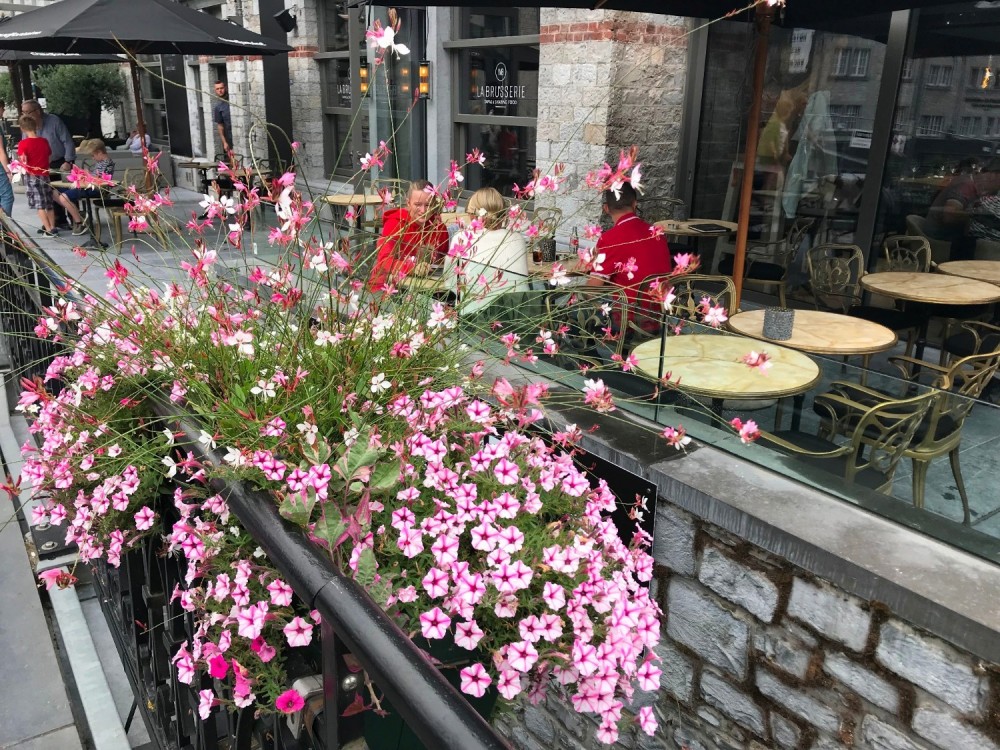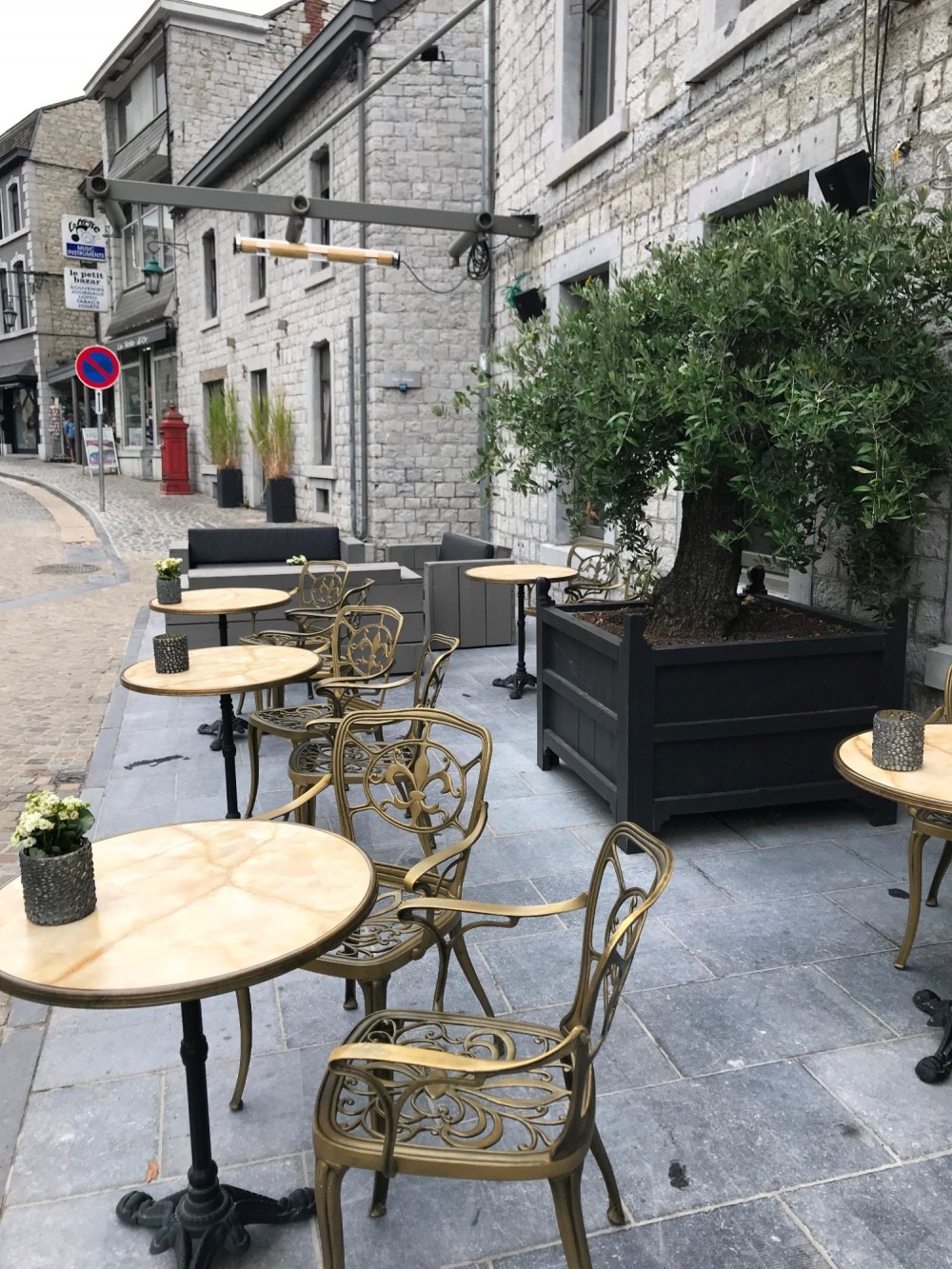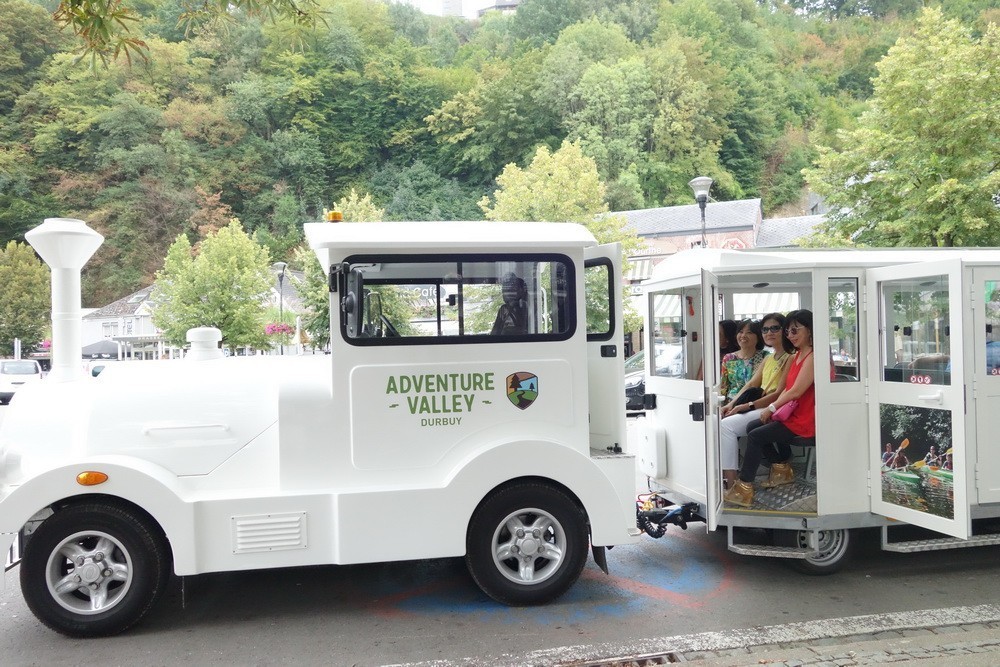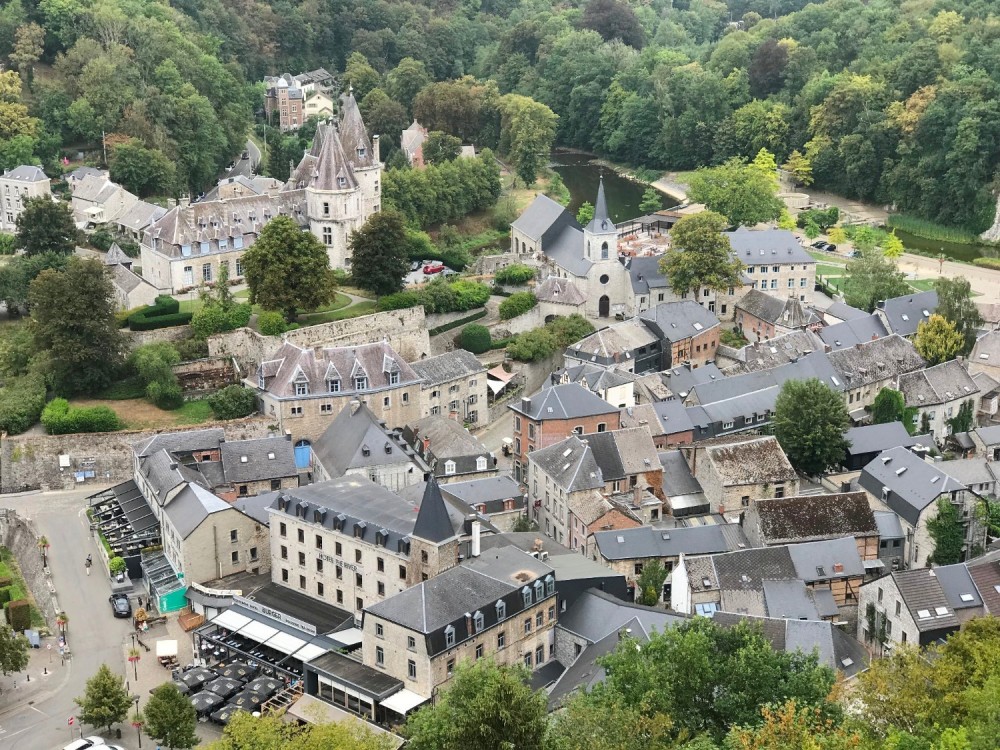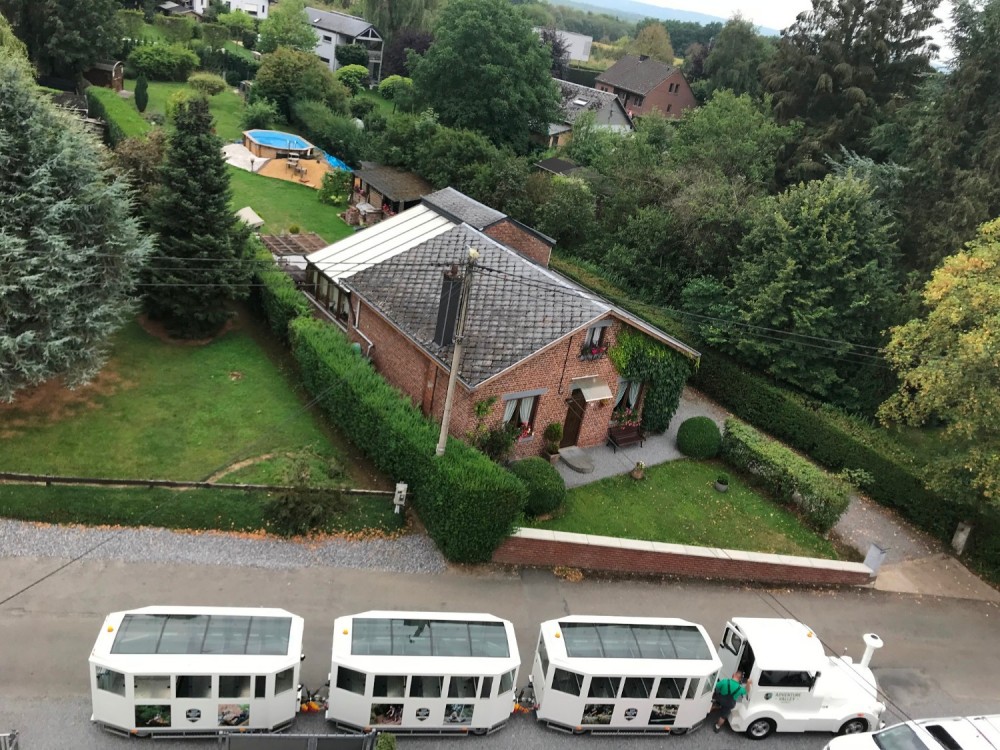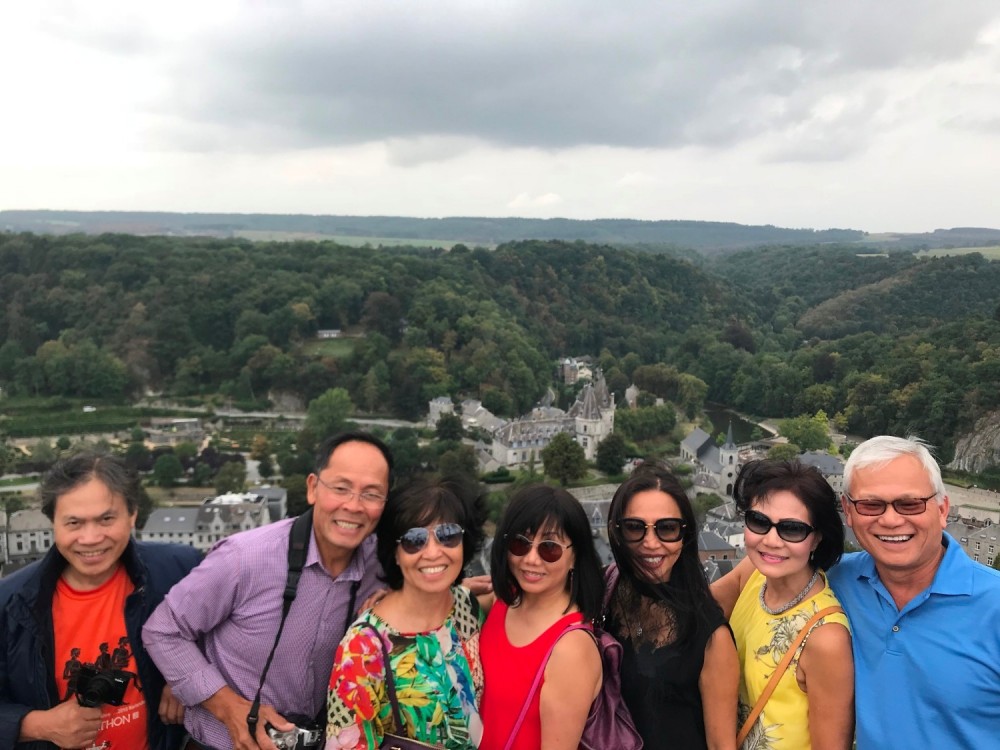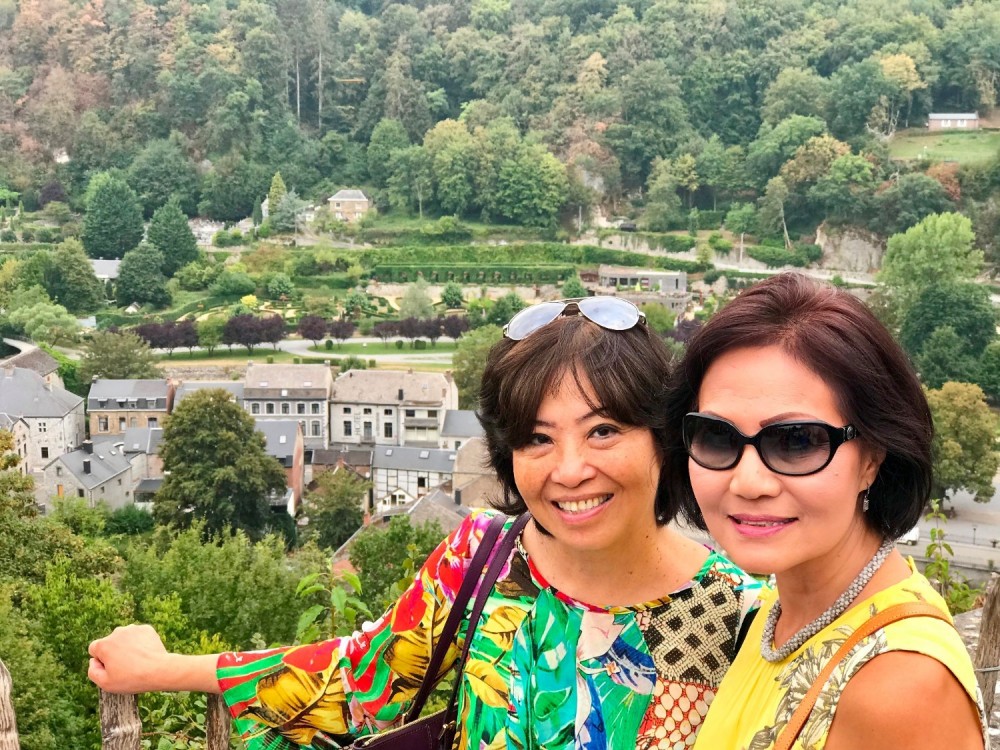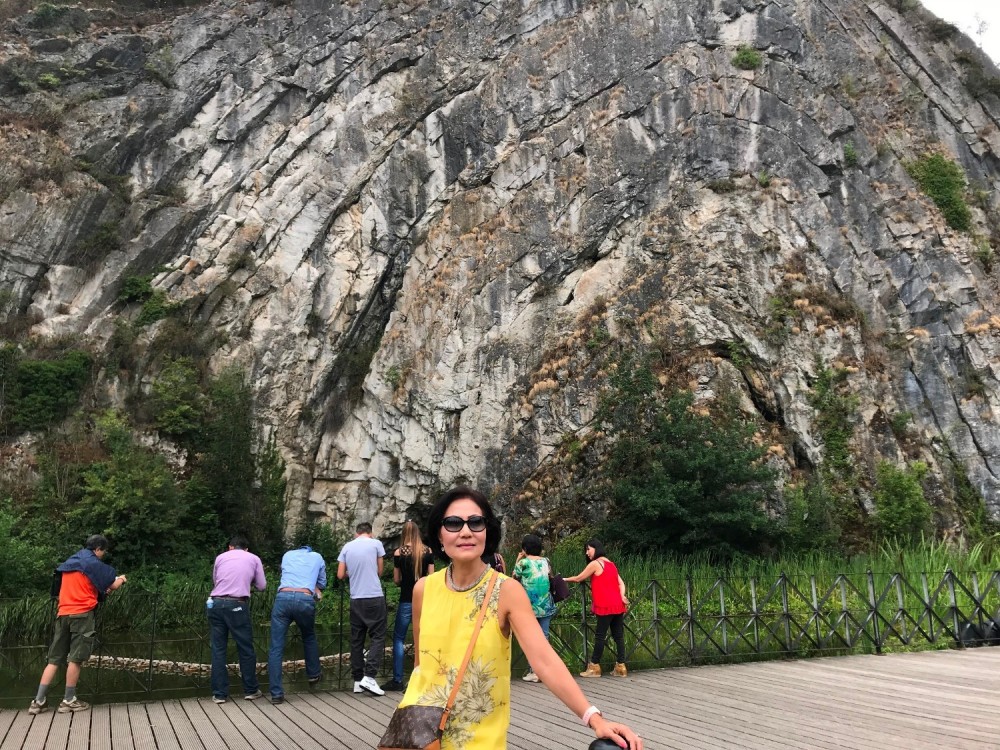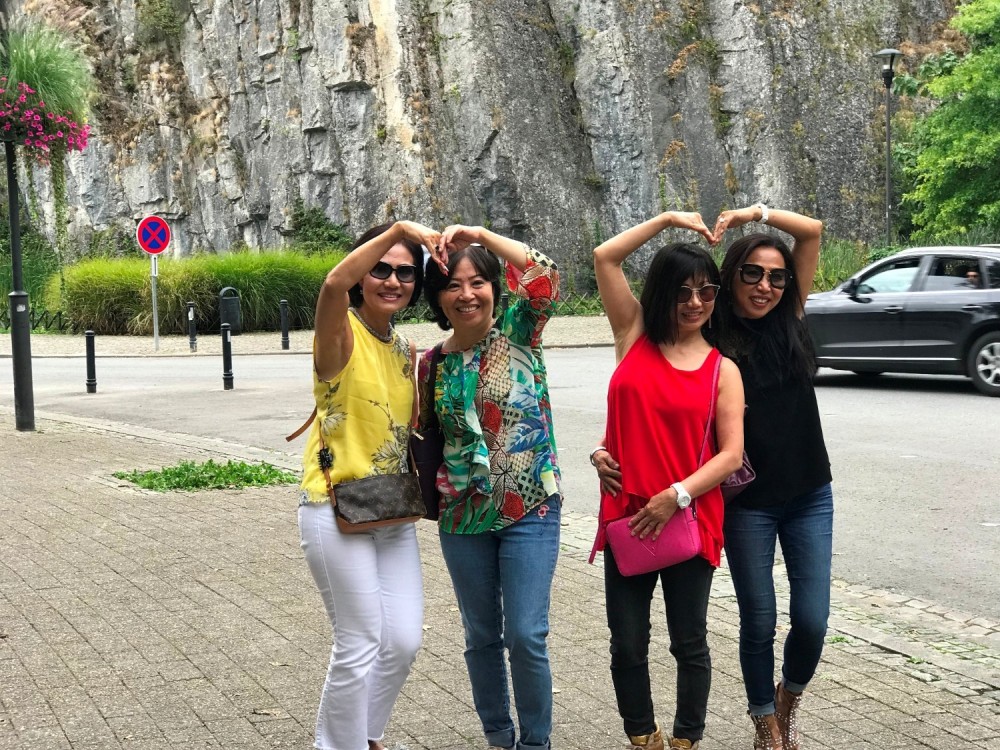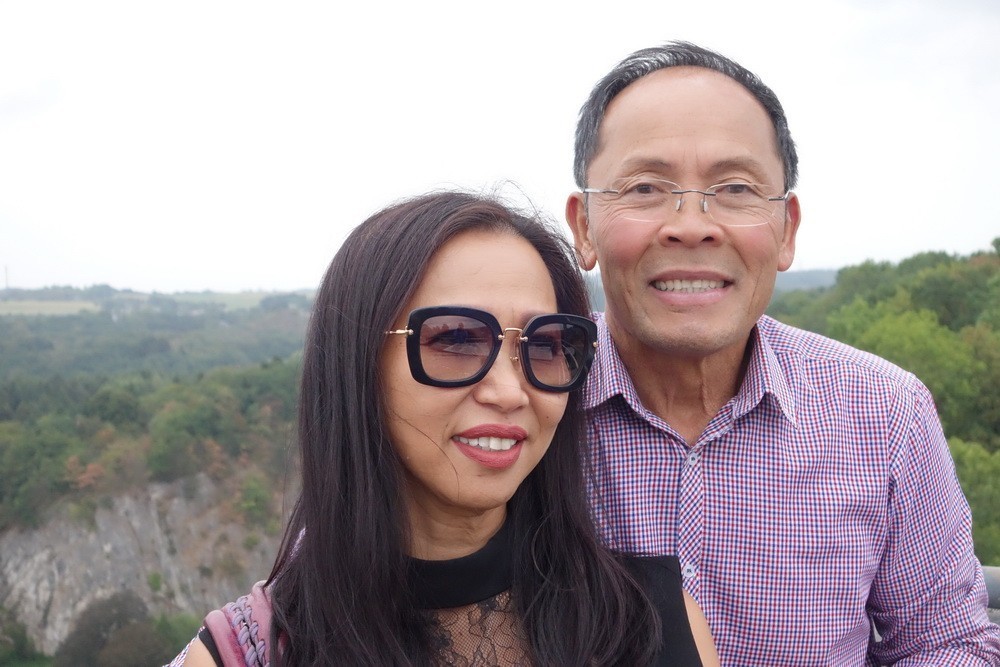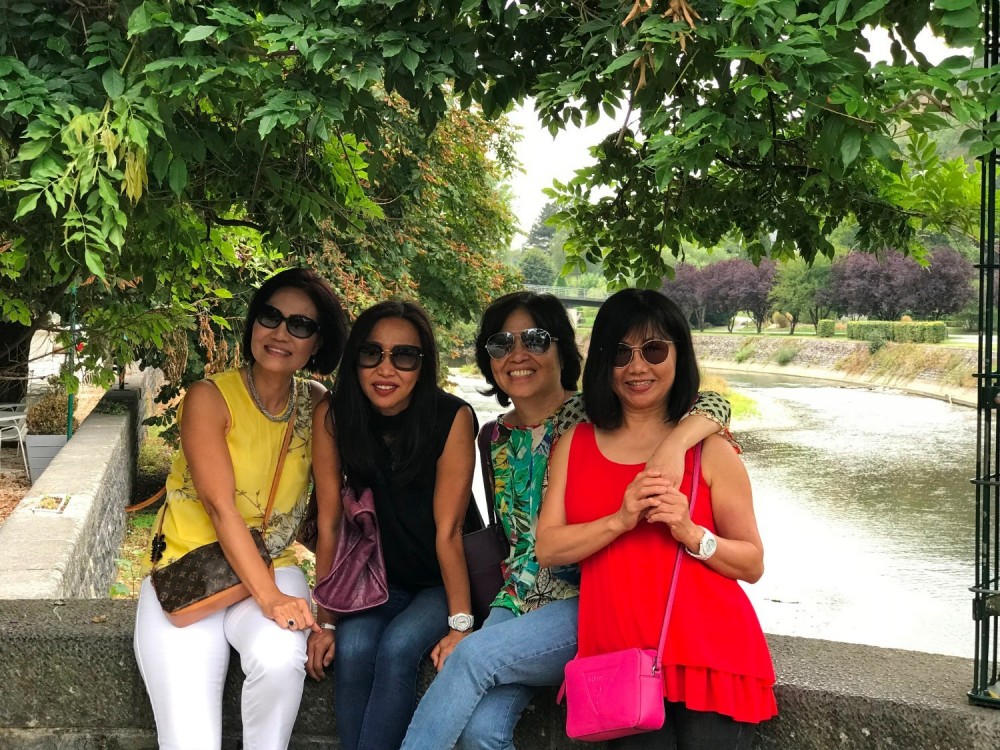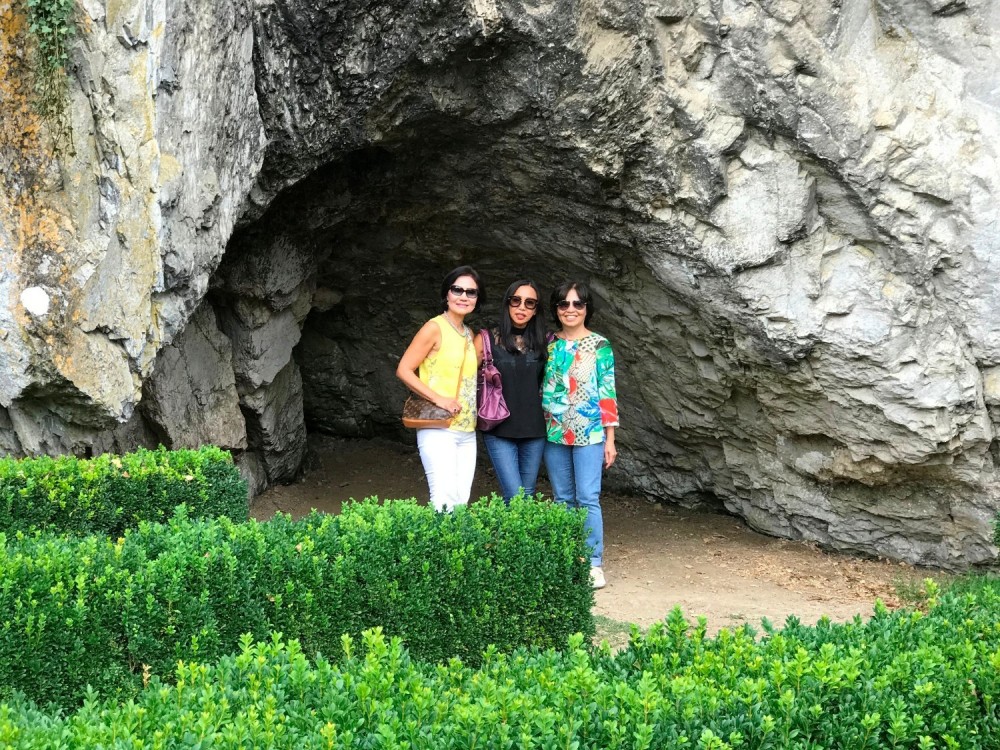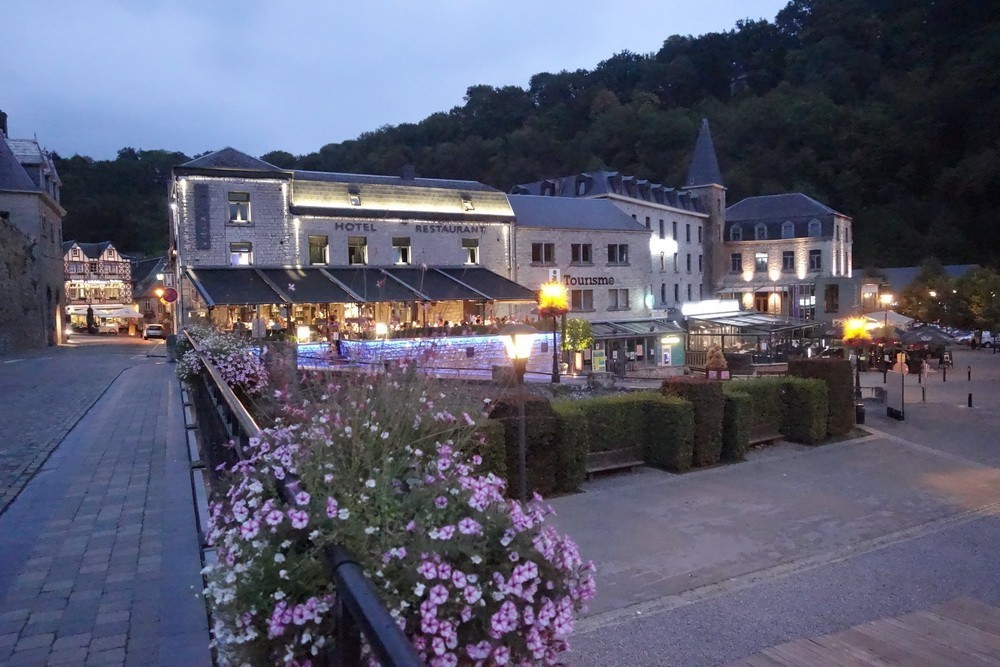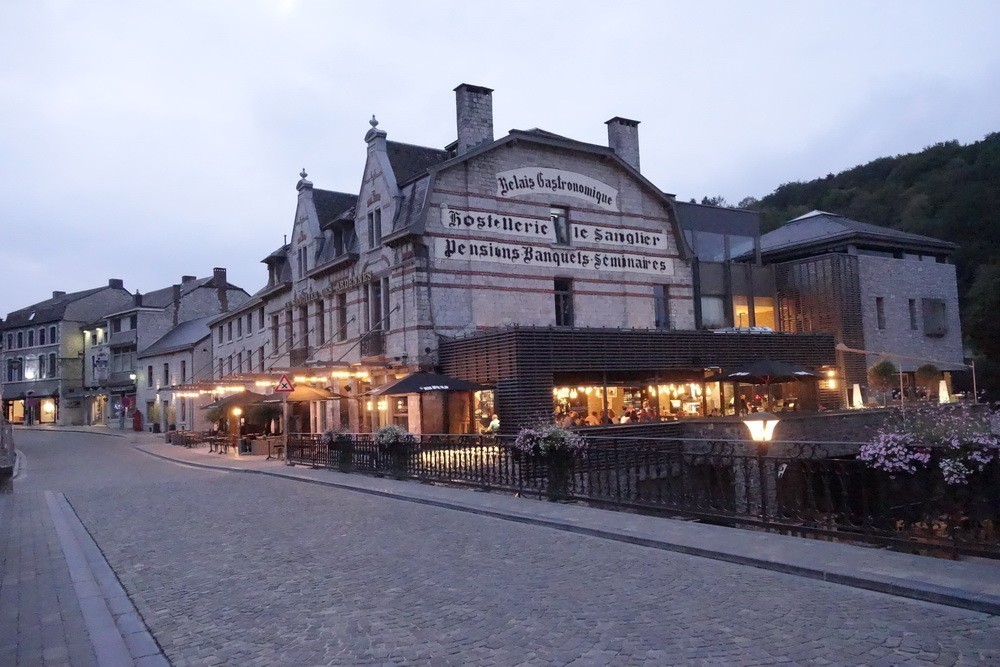 We have dinner at the Vieux Pont (Old Bridge) Restaurant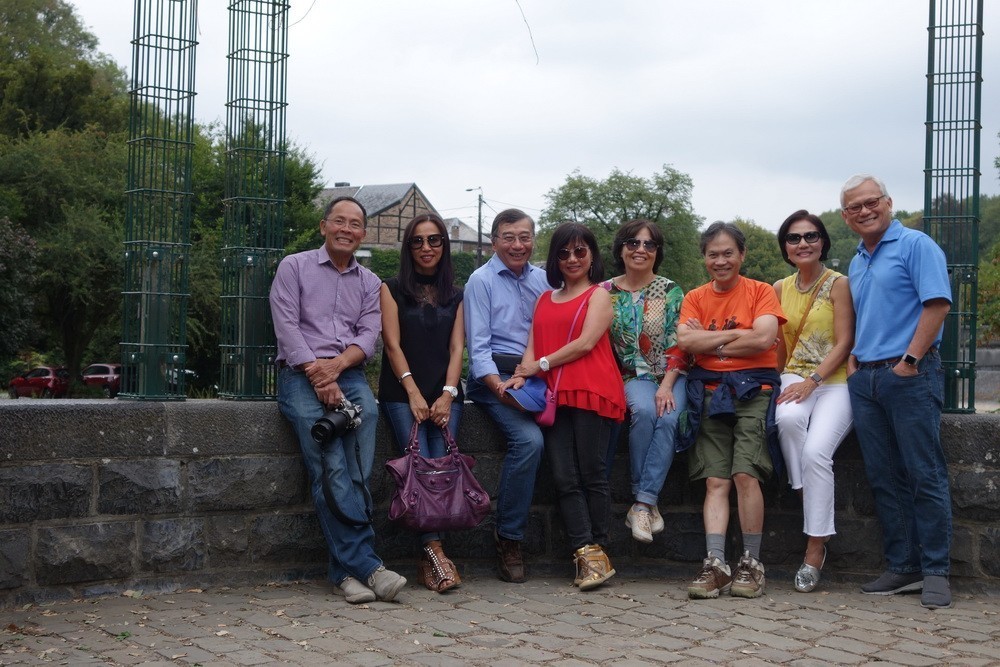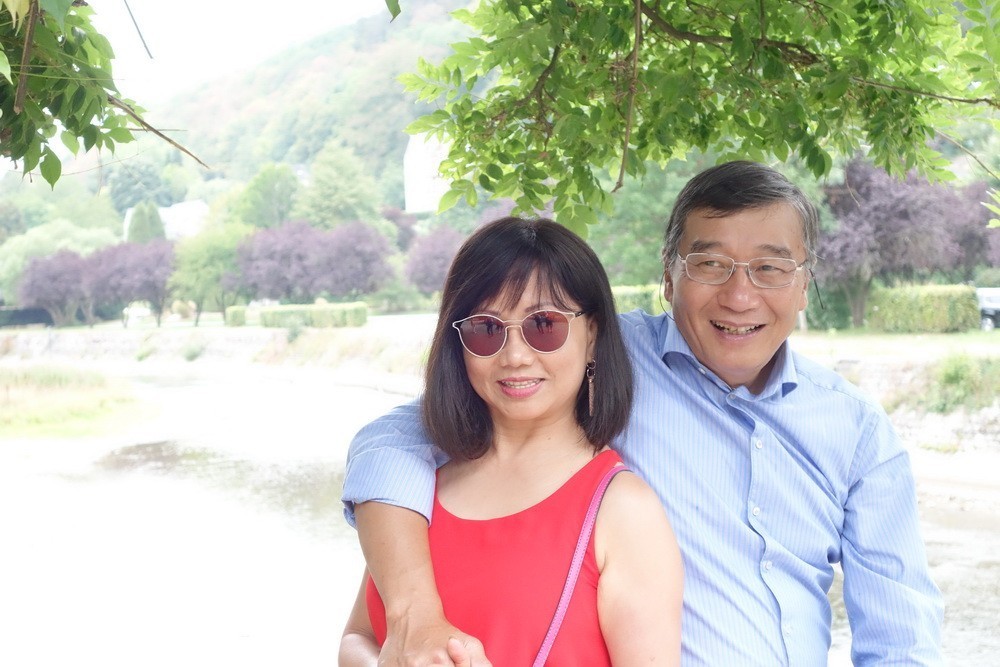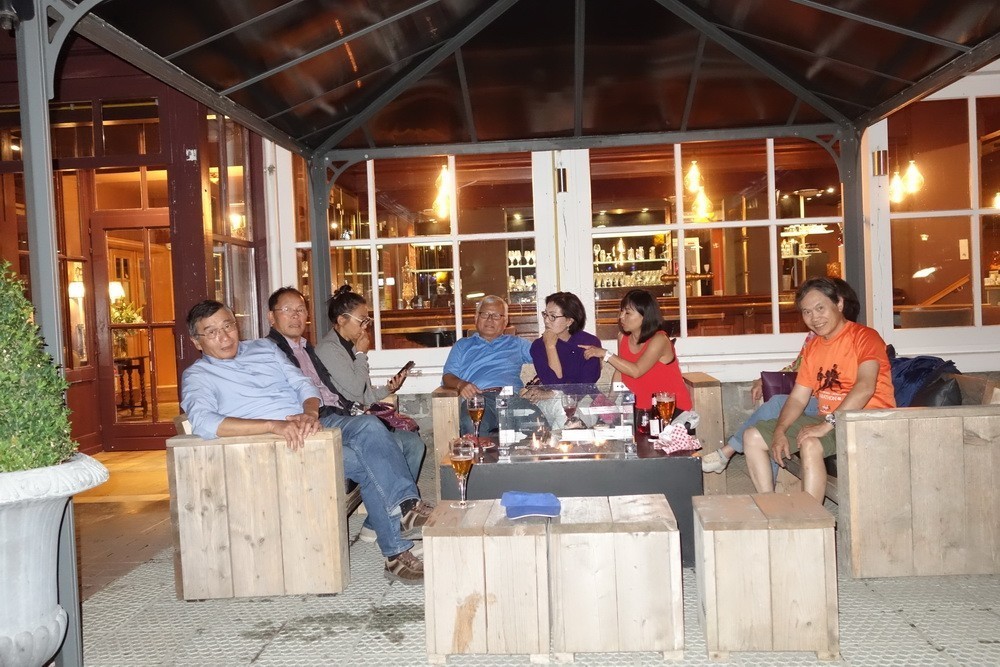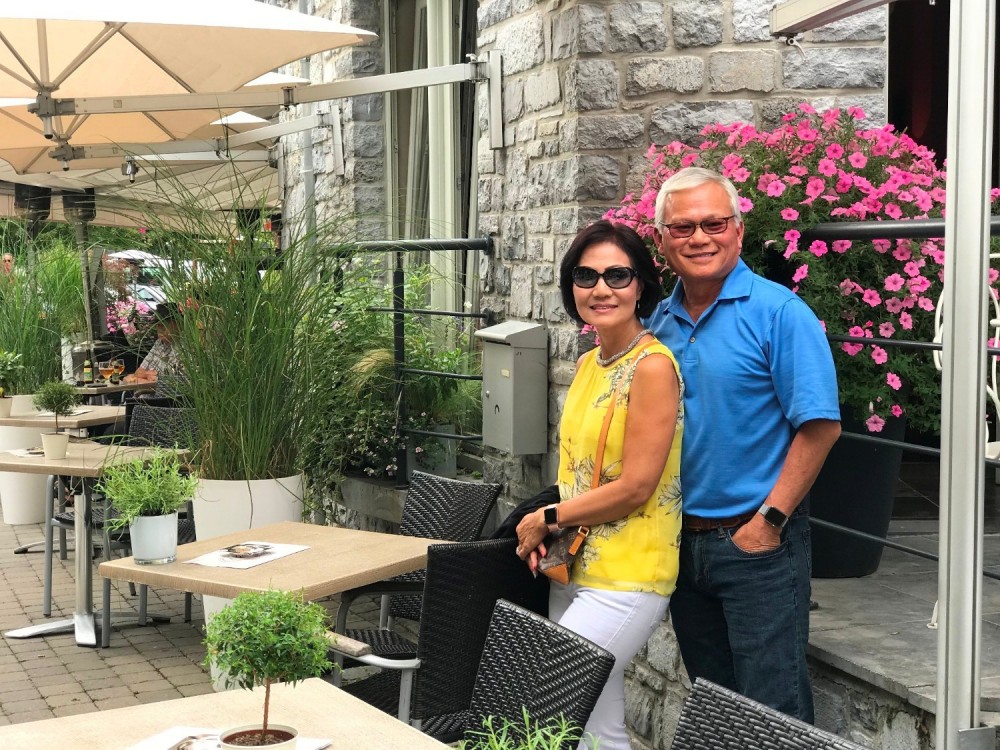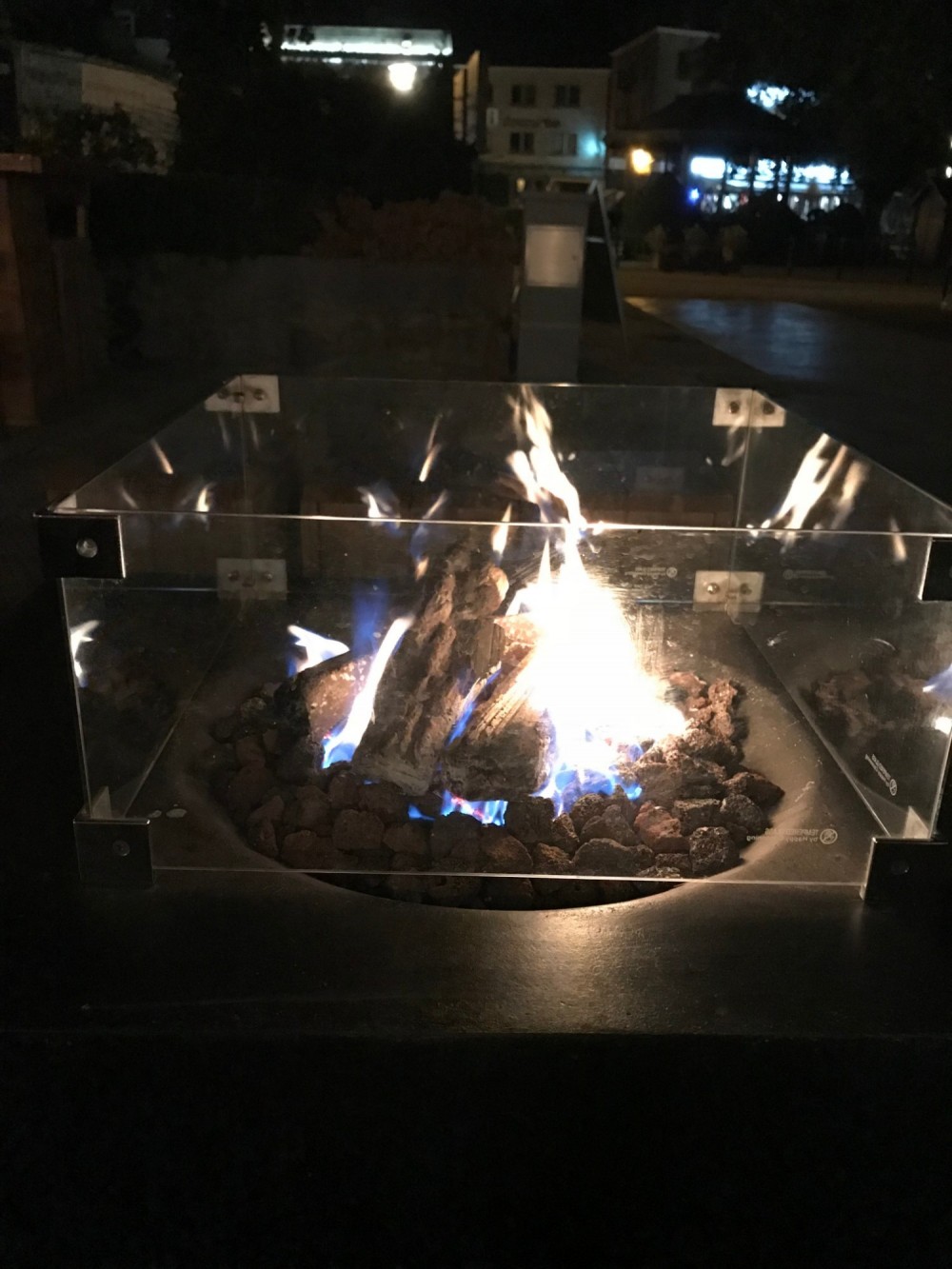 Yes. I'm glad we decided to go to Durbuy.