2018 Carnival Breeze Cruise
Thursday, July 19, 2018, Grand Cayman Island



The Breeze docks at 7:00 AM and a row of boats starts tendering people from the ship to Georgetown on the south side of Grand Cayman Island.

After an early breakfast, we depart the ship, walk out of the cruise terminal building, and board a shuttle van to the Royal Palms Beach Club on Seven-Mile Beach. The small van is packed with people heading to various spots along the crescent beach on the western end of the island. Seven-Mile Beach is known as one of the beast beaches in the Caribbean because of its powdery sand and clear blue water. We pass by beautiful developments along the way and the van drops people off at various places before it reaches the Royal Palms Beach Club.
The Club attendant confirms our reservation and leads us to our cabana right on the beach. The cabana, one of a group of four cabanas in a roped off area, has a table, four chairs, and four beach lounges.

Since our ship is scheduled to depart early, we start to pack up around 2:00 PM to head back to the ship. Getting transportation back to the cruise terminal is not a problem since there are vans and taxis lining up outside the beach club but traffic on the two-lane road is heavy especially as you get closer to the cruise terminal.

We arrive at the terminal with time to check out the shops at the terminal and get some Cuban cigars and other souvenirs.
​
It's the second formal night on the ship tonight and we're treated with an excellent meal of escargots, jumbo shrimps, and filet mignon. After dinner, we check out the fun shops, view the photos they'd taken of our family, try our luck at the casino, and enjoy a comedy show at the Limelight Lounge.


They tender us to shore in Grand Cayman
Evamarie and Lee in the clear water
This is our first time on Grand Cayman Island and what I read is true. The sand is so fine and it feels so good to walk on it. The blue water is clear and calm which is great for Evamarie who likes to sit in the water and plays with the sand.
​
It's another clear and hot day and by noon, beachgoers have occupied every chair on the beach. We play in the water, walk the beach, try the pool, take a lot of pictures, eat, drink, and relax.




Beautiful Seven-Mile Beach
Taking a break in the shade
Christina, Lee, Julian, Stephanie, and Evamarie
Seven-Mile Beach at Royal Palms Beach Club
I would go back to this beach
Looking the other direction
Bo and Lee in Grand Cayman
A portrait taken by a Breeze photographer
Our family at Blush Restaurant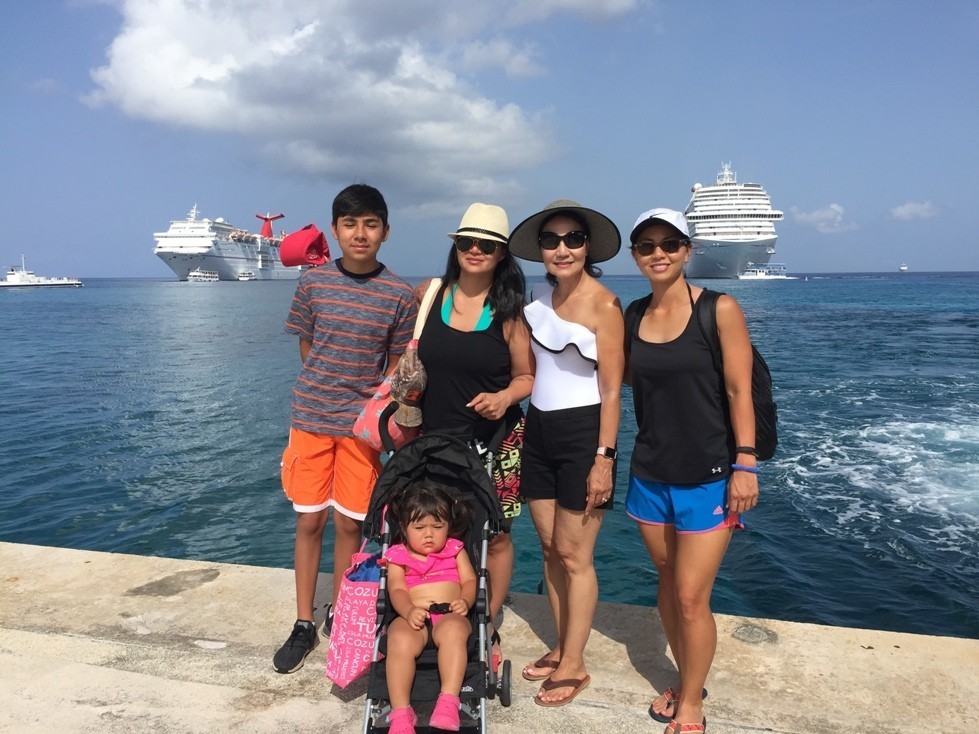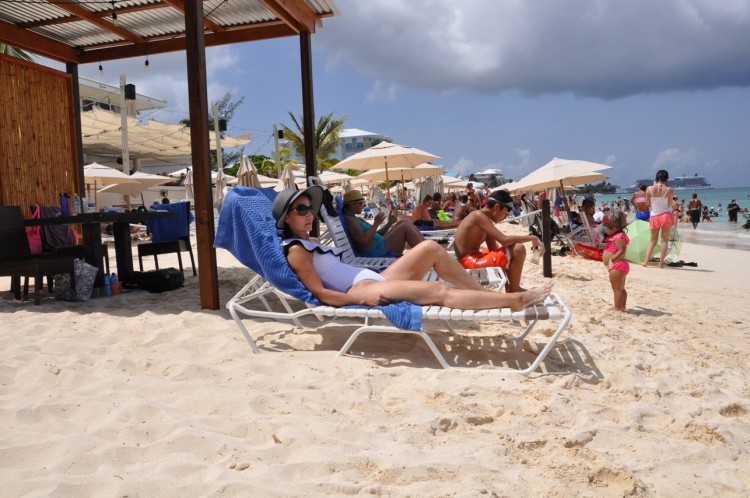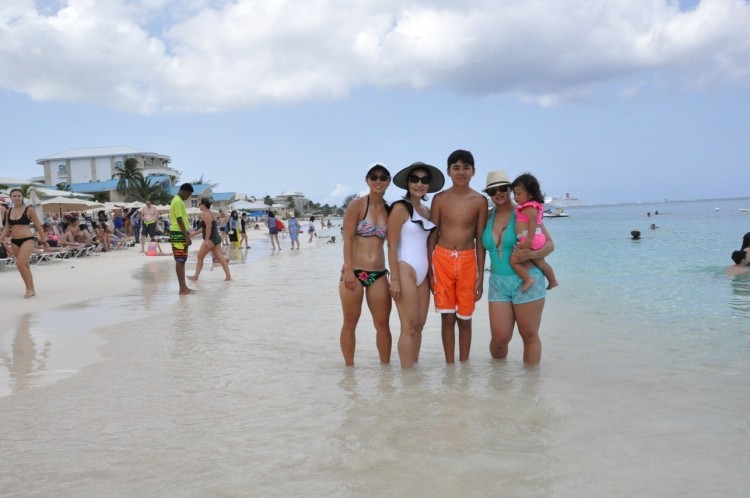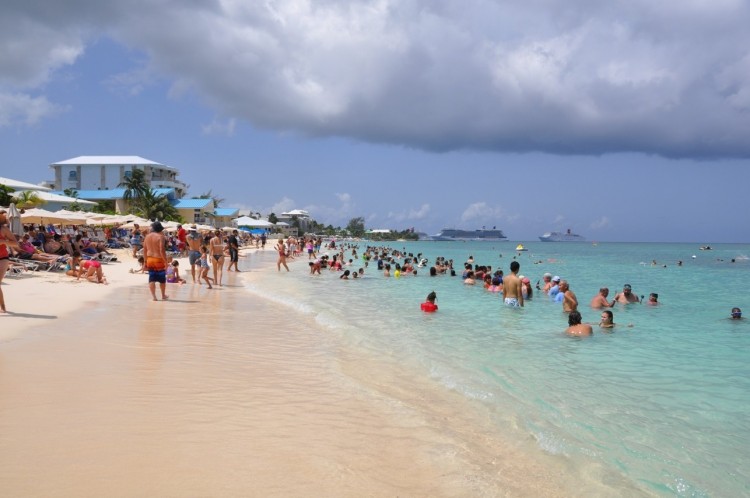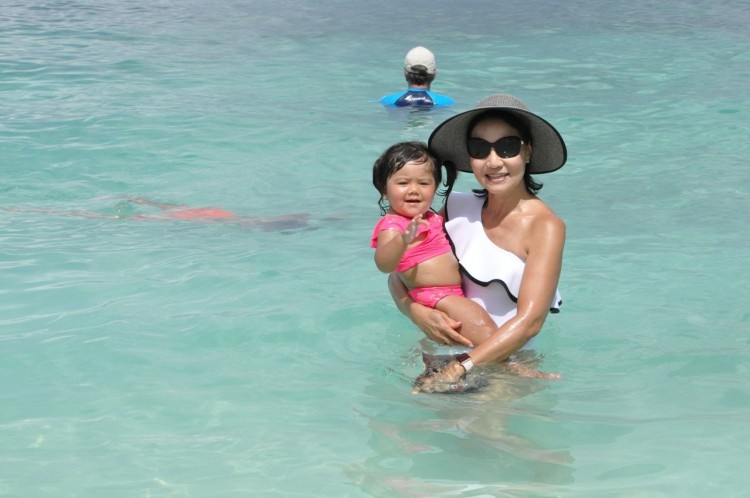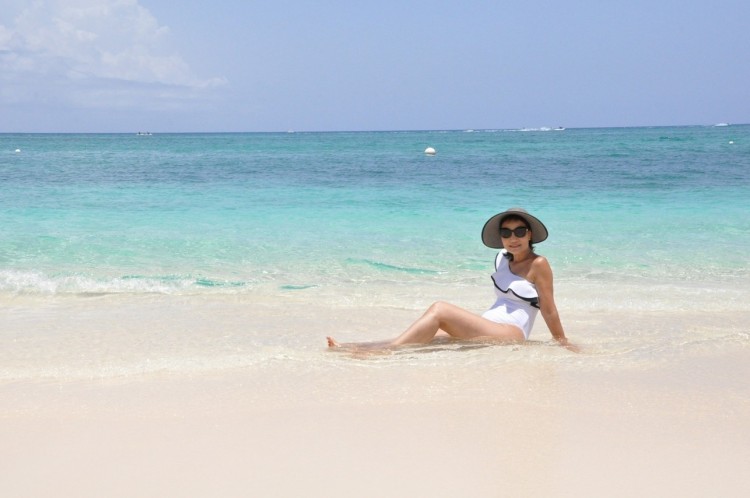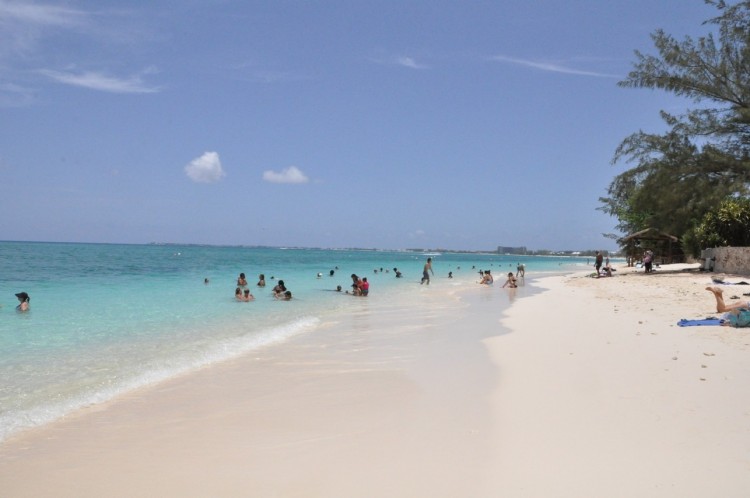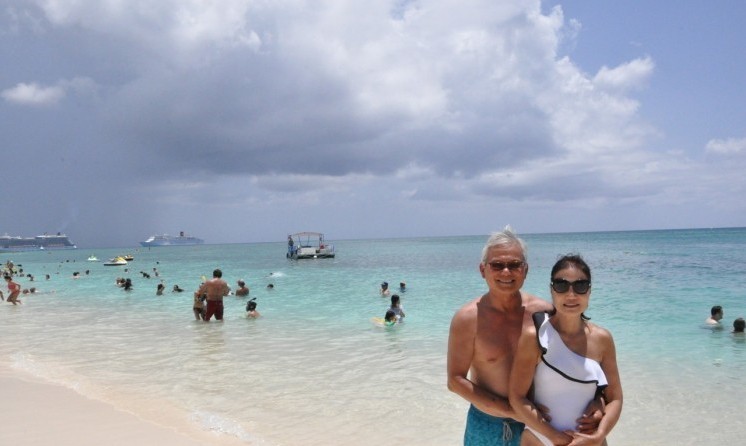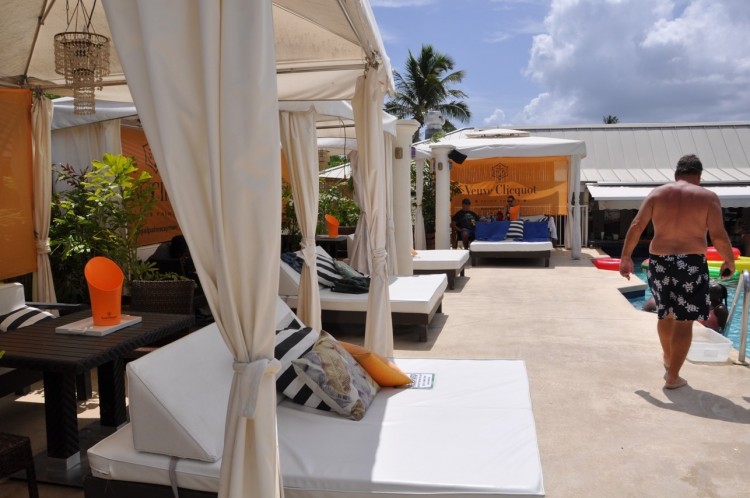 Cabanas at Royal Palms Pool