Day 6, Wednesday, April 4, 2018



What another beautiful day in the City's Capital.
Our plan today is to visit the National Air and Space Museum and since we know there will be long lines to get in, we want to get there way before the Museum opens at 10:00 AM. However, eating breakfast at home, cleaning up, and getting all 12 people ready to leave the house can be a chore.

From Union Station, we maneuver our way in the Metro to the L'Enfant Plaza Station, one block from the museum at around 9:30 AM and yes, there are lines here already. Luckily, the lines move pretty fast even though everyone has to go through a metal detector. The Air and Space Museum is part of the Smithsonian Institution and occupies a large building on the National Mall. 9 million people come here every year to look at exhibits that include the actual Wright Brothers' 1903 Flyer and the real Apollo Lunar module.



​​

The magnificent Union Station
Lee walking through Lafayette Square on way to the White House
Playing with the flower petals
It's a beautiful day in the Nation's Capital
The Executive Office Building next to the White House
White House from Pennsylvania Avenue
Don't know if President Trump is in the house or not
A very somber but beautiful place
A respectful final resting place for our heros
Eternal flame at President Kennedy's grave
My and Bao happily waiting
The White House seems quiet this morning, the building although small compared to other federal buildings exudes pride and strength. A few tourists wander around on Pennsylvania Avenue, others stand by the fence to take pictures with the White House in the background, all under watchful eyes of armed police. I don't know whether the President is in the White House today or not.

​​After spending a short time here, we go get lunch at a small gourmet sandwich shop called Taylor on Pennsylvania Avenue and find their Number 2 cheesesteak sandwiches are very tasty.
All of the aircraft and spacecraft on display were actually flown or used as backup vehicles. They have artifacts including airplanes, spacecraft, missiles, rockets, engines, pilot and flight attendant uniforms; and flight equipment. And they also have theater which shows different IMAX movies about space.

Our next stop is the White House. We exit the Mc Pherson Square Metro Station at the Vermont exit and Pensylvania Avenue and the White House are just a short distance in front of us. But first we have to walk through Lafayette Square, a park full of blooming magnolia, Bradford pear, and cherry trees. Flowers are everywhere. They are above us, ahead of us and their petals completely cover the ground we walk on.


Nhan and Oanh's first trip to Washington, DC
Bo and Thanh waiting on lunch
Arlington National Cemetery
The Tomb of the Unknown Soldier
After lunch, the group breaks up. The women go shopping at the upscale City Center shopping area while the guys are headed to the Arlington National Cemetery in Virginia. I've never been to this place before and I am immediately struck by its size, grandeur, beauty, and somberness. On this cool but sunny springtime afternoon, the grass is green, flowering trees are blooming, and rows upon rows of neat white grave markers glistening in the sun as far as the eye can see. We walk on wide paths reading names of those who fought and we are glad the nation found a way to memorialize our heroes.

We visit the internal flame which marks the grave of President John F. Kennedy and his wife and daughters, watch the somber and precise changing of the guards at the Tomb of the Unknown Soldier, and stand still to pay respect to a couple of horse-drawn funeral procession. We are glad we have a chance to visit this place.

Until our next trip. Goodbye from Washington, DC
Back to the house. Tonight is our last night here and the guys cook us a delicious steak dinner. Folks from Belgium comment on how great the steaks are here. We spend time talking, joking, looking at photos everyone took, and making future travel plans.


We will leave this place tomorrow but oh wow, what a trip this has been.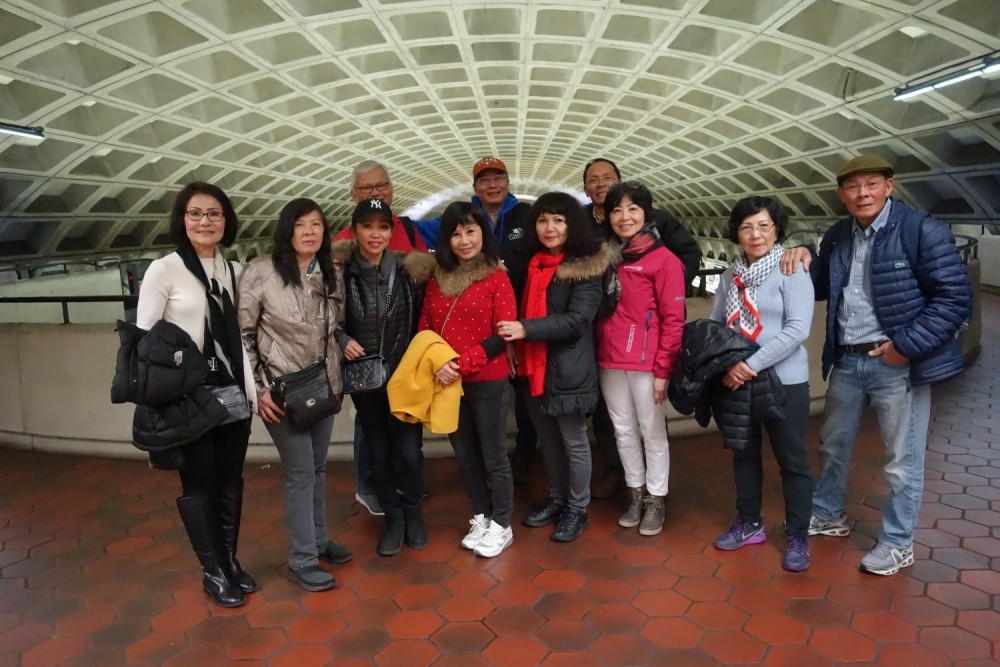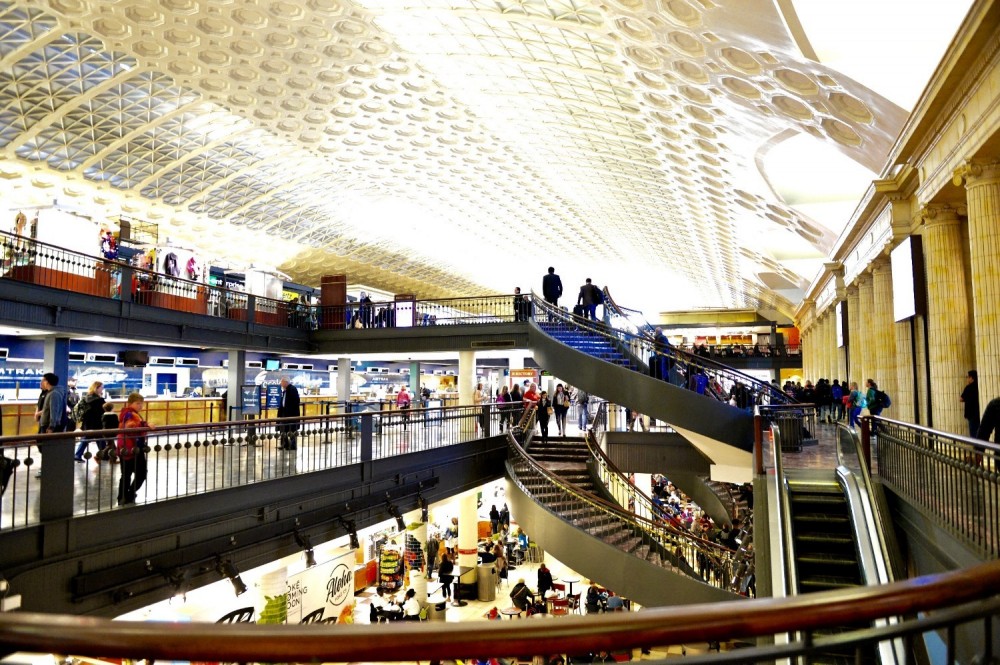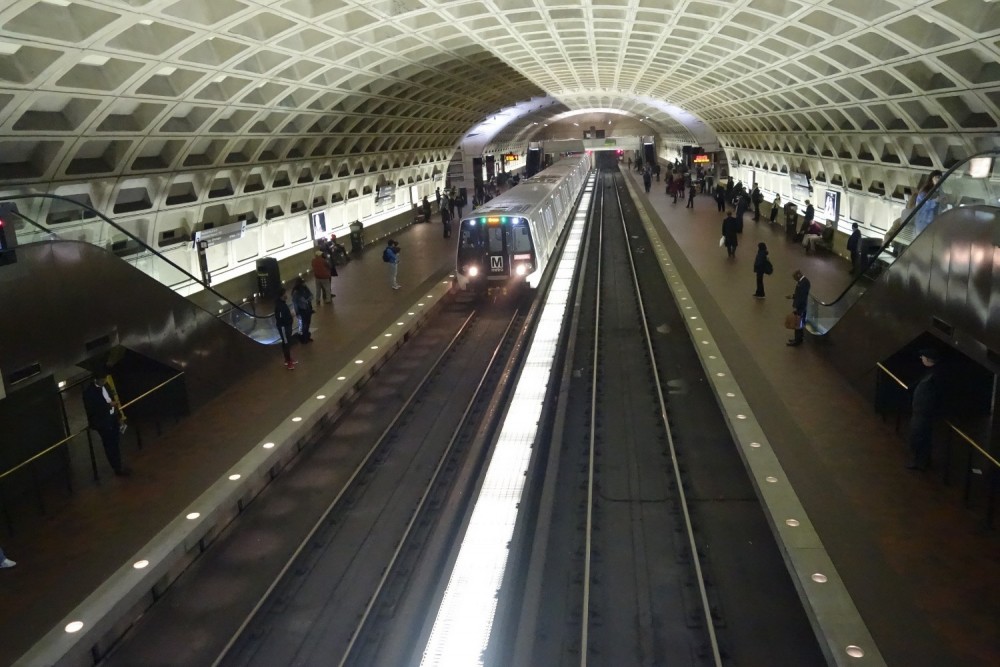 Platform lights flashing, our train is coming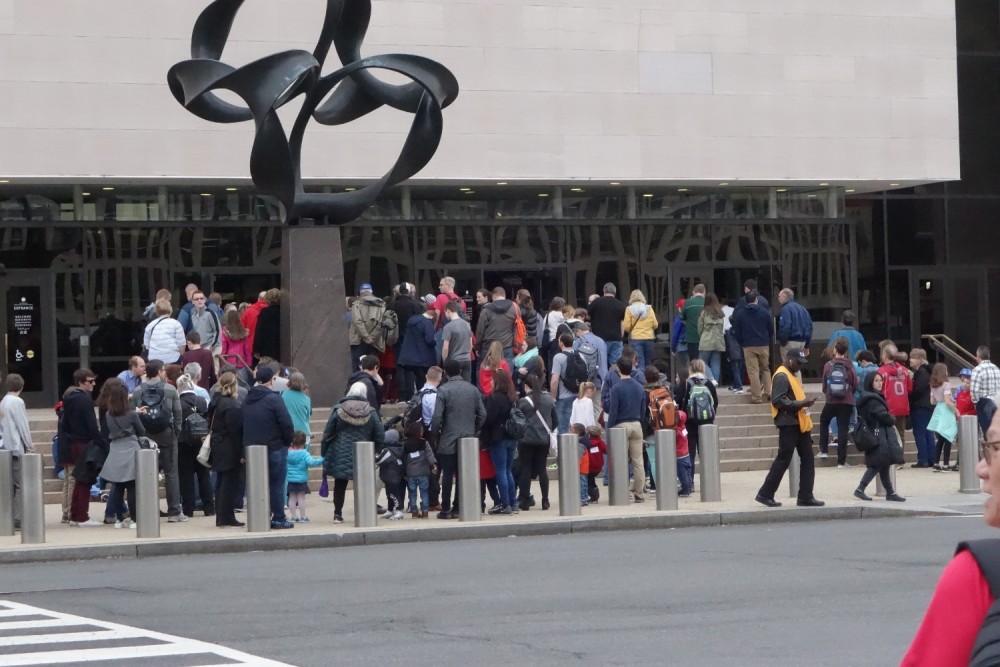 9:00 AM. Line is forming at the Air and Space Museum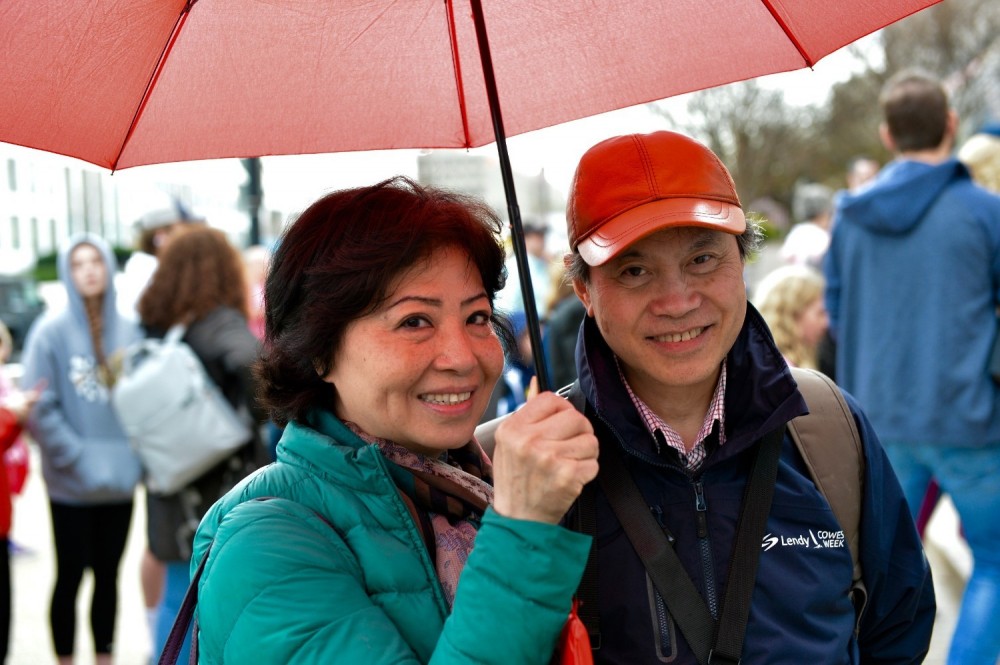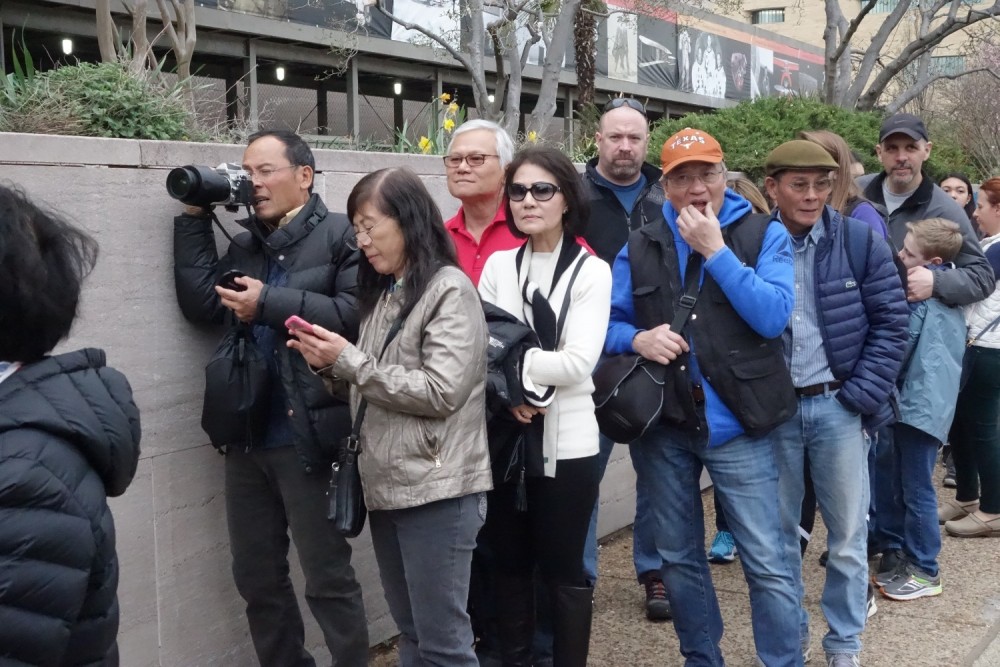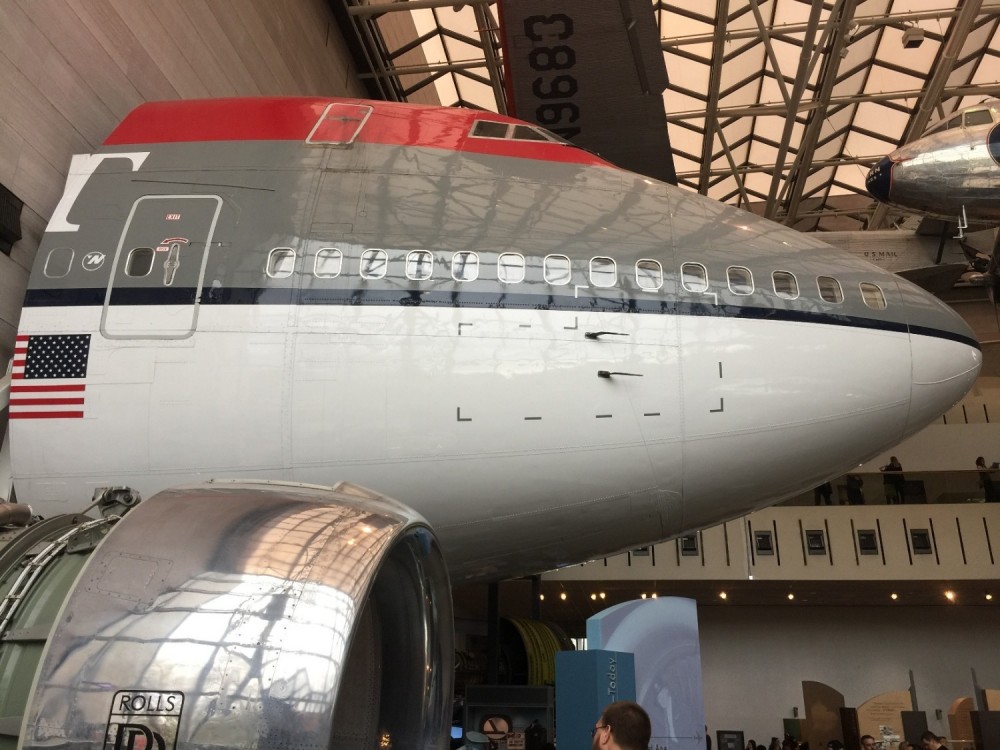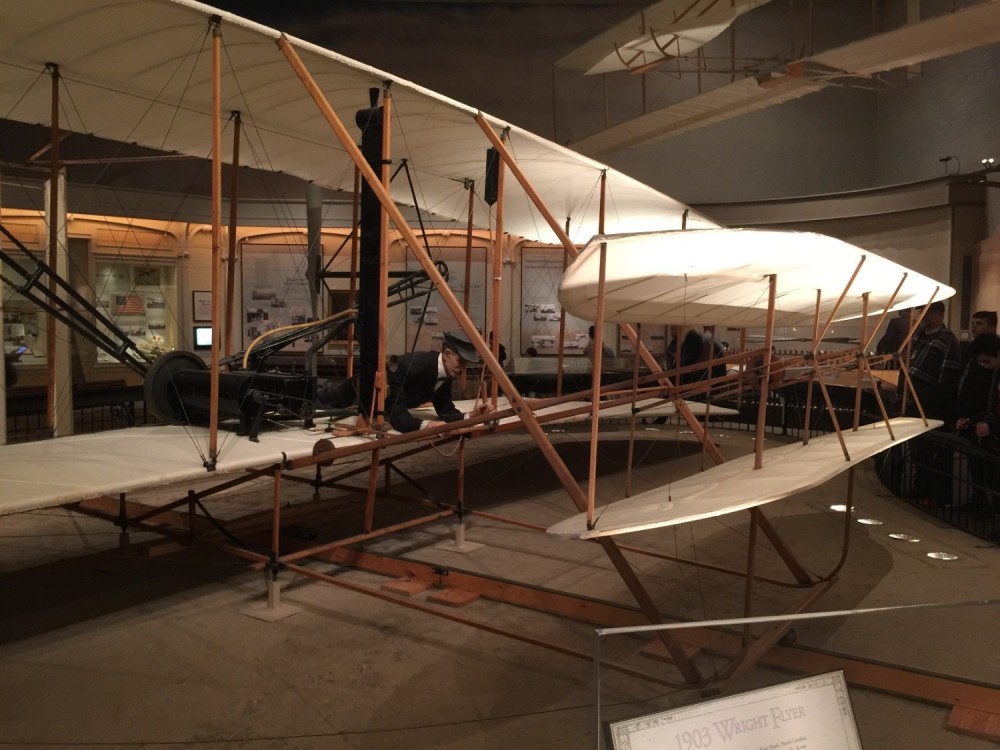 Actual Wright Brothers plane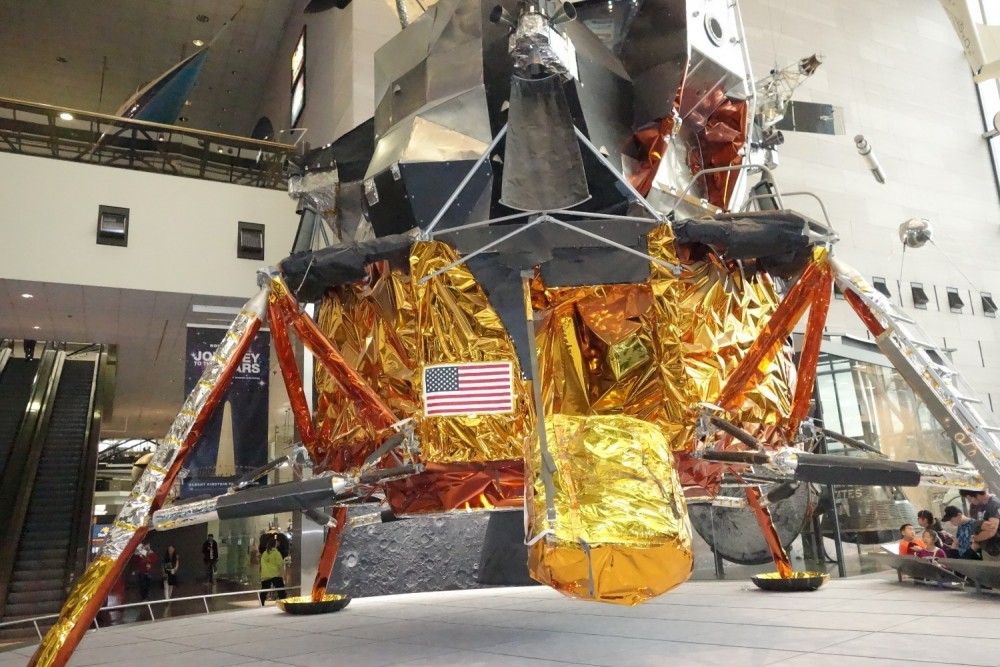 Actual Lunar Lander (it landed on the moon)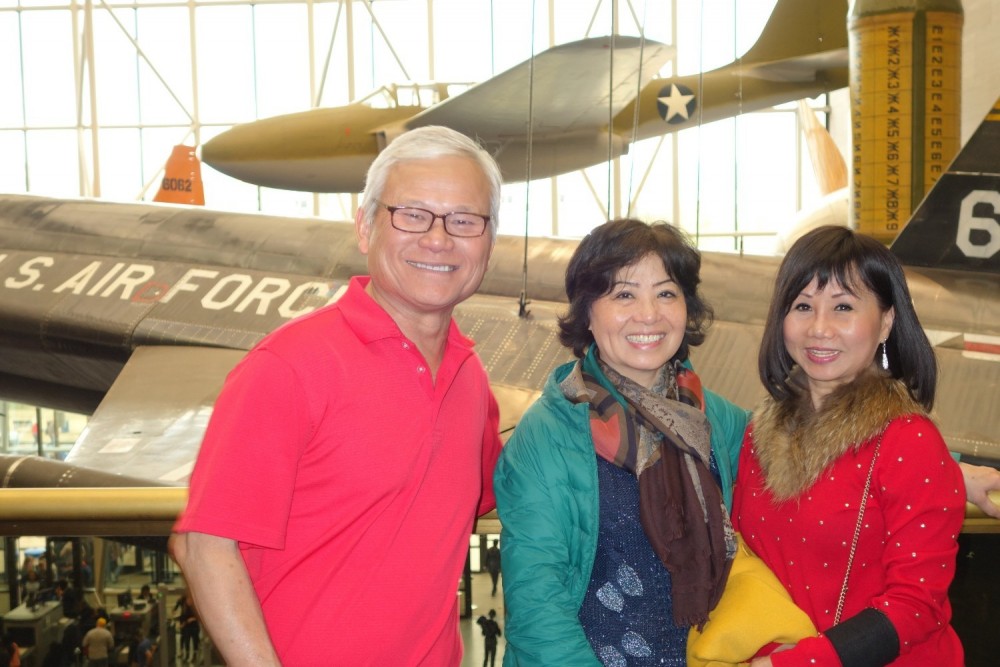 Bo, My, and Ha at the Air and Space Museum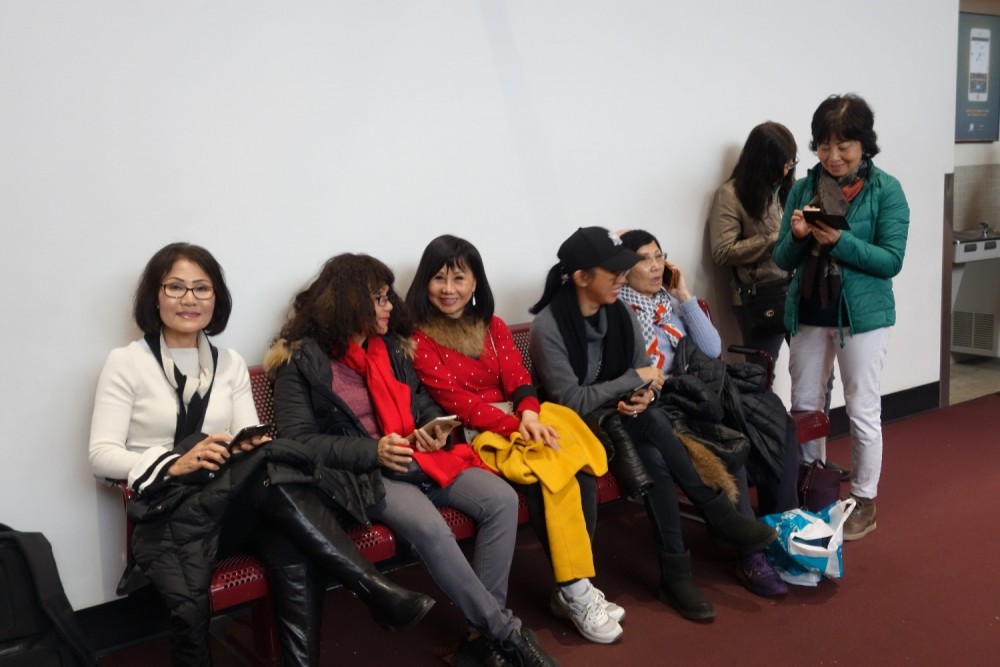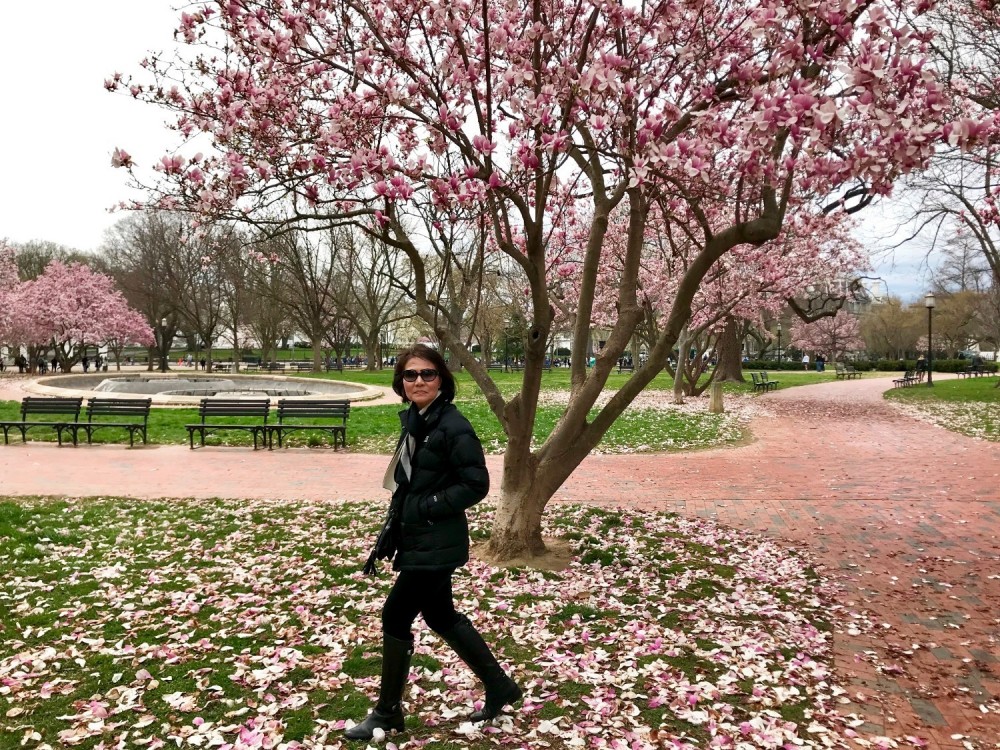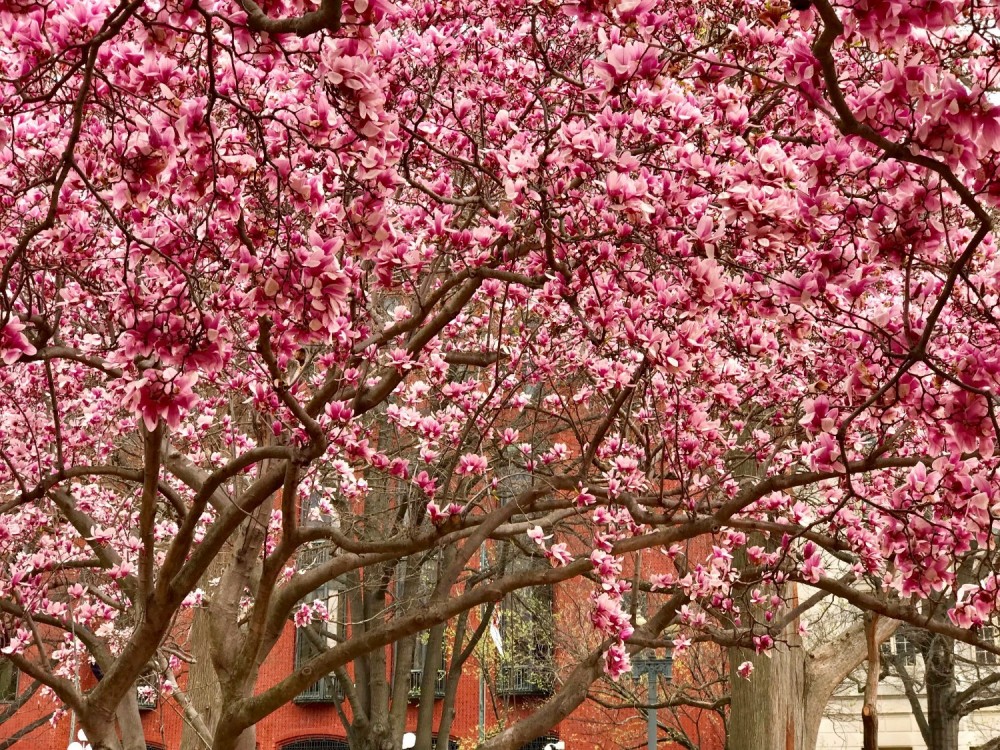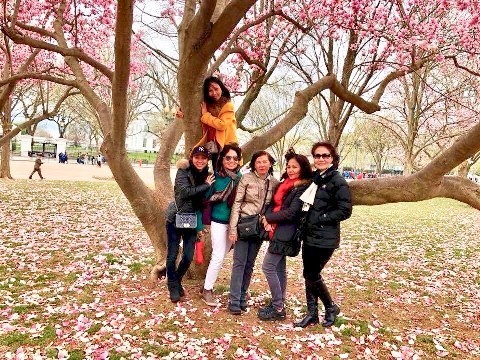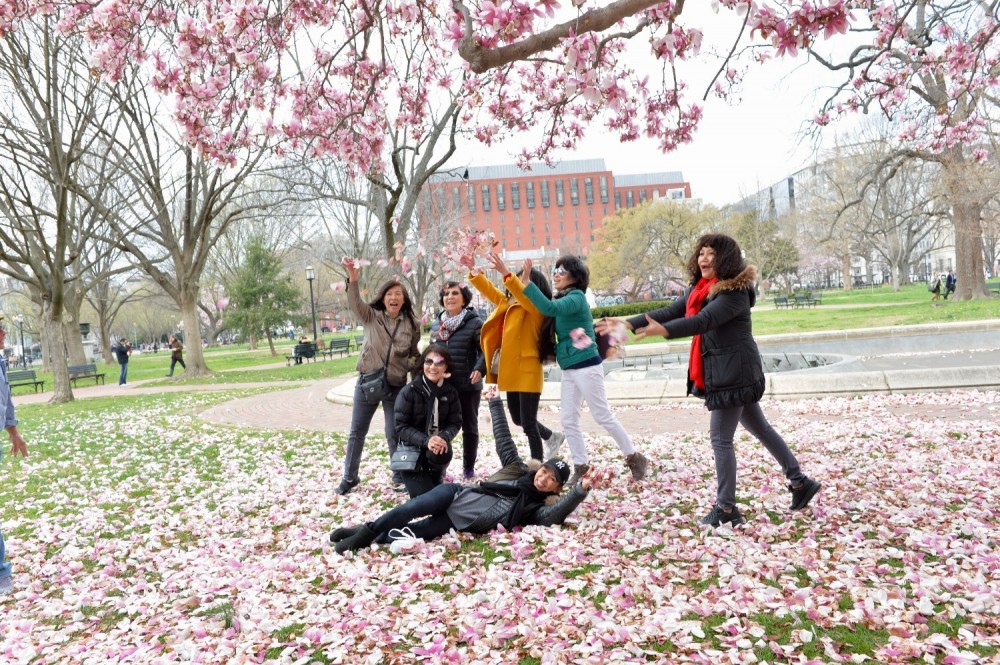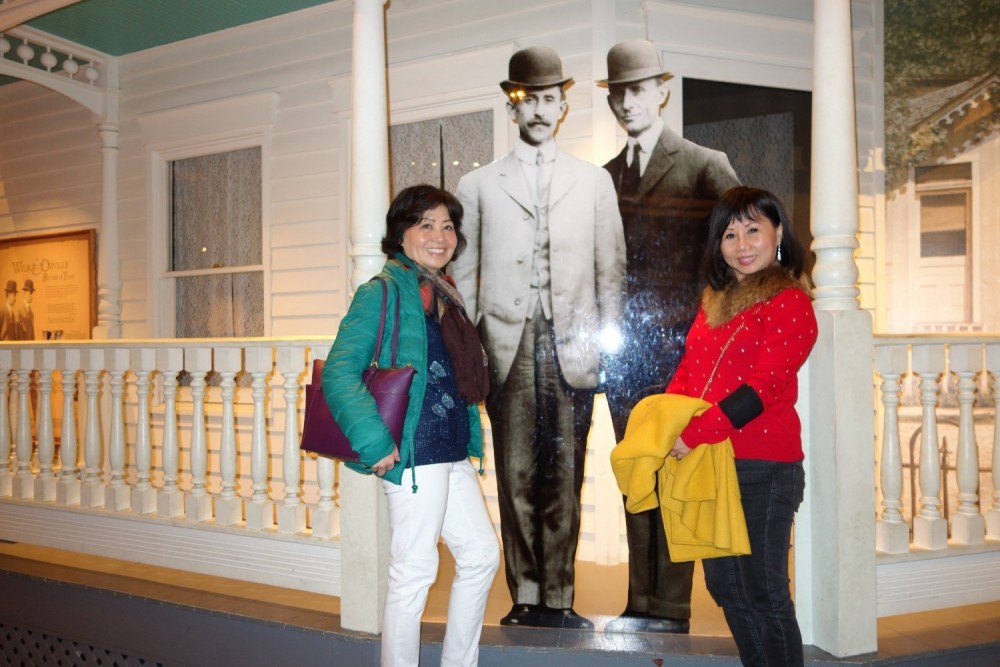 Model of the Wright Brothers' home