Sunday, May 6, 2018, Madrid



This is our last full day in Madrid and we have a long list of things to see and do.

Since it's Sunday and Spain is a Catholic-dominant country, we decide to visit Spain's biggest church, the Basilica of St. Francis the Great (Real Basilica de San Francisco Grande) located a few metro stops from our hotel. The Basilica was constructed in 1760 in the La Latina neighborhood and looks onto Plaza de San Francisco. In one of the books I read, it states this church is the 4th largest in the world.






​​

Sunday ladies run on Gran Via Street
The Basilica of St. Francis the Great
We're having lunch in the shadow of San Adrew's Church
Beautiful afternoon in Madrid
Crack open the large wooden door, we quietly step inside the church as the Sunday service is going on. We sit on the last pew and observe the service and admire the church architecture. A huge dome decorated with beautiful frescoes and stained glasses covers almost the length of the church. At its base, I count 12 statues of the apostles and every one of them is beautifully carved. Thousands of lit white candles and sunbeams streaming through the stained glass windows illuminate the church interior spectacularly. What a beautiful and inspiring place! After a while we step out as quietly as we had come.





Outdoor eating area of San Andres Brewery Restaurant
Colorful art pieces near Alcala Gate
Spring flowers in the park
Shops put all their stuff outside to sell one day a week
Even the McDonald's here is fancy!
Outside Real Madrid Soccer Stadium
So many restaurants here but we choose this place. Stock picture of Alhambra Restaurant
Sundays are also when the El Rastro neighborhood with its hilly streets opens its stores and convert itself into an outdoor market. On this beautiful afternoon, streets are packed with people looking and shopping for things ranging from old to new, cheap to expensive, eclectic to a practical mix of household items and clothing, old newspapers and books. I bet you can find almost everything here. We look at those interesting items and mingle with the locals for while.
Enjoying our drinks at the cafe by the lake
Outside of the El Rastro neighborhood, we settle for lunch at San Andres Restaurant in the square full of outdoor restaurants in the shadow of San Andrew's Church. We order an array of dishes including egg and potato cake, chicken strips, bread, chesses and it becomes evident we had ordered too much but it's a great lunch. We sit here a long time sipping our drinks and watching people.
The El Rastro neighborhood is beautiful!
From the La Latina metro station, we take the metro to Retiro Park since it's such a gorgeous day. We head first to the Alcala Gate which stands in the center of Independence Square (Plaza de la Independencia). The gate is made of granite and has a large archway and two smaller rectangular openings on either side. Magnificent lions' heads and statues situate on top of the gate. The gate survived and stood proudly after a massive attack by France's Napoleon in the 1800s.
Opposite Alcala Gate is Madrid's largest park, the Pleasant Retreat Park (Parque del Buen Retiro) or is more known as Retiro Park. This park is too huge to see in a couple of hours. It has many paths lined with tall trees and blooming flowers. Every corner we turn, we see fountains, statutes, green space, benches, food and souvenir stands; and street performers. The park has a large lake on which people relaxingly row their rented boats.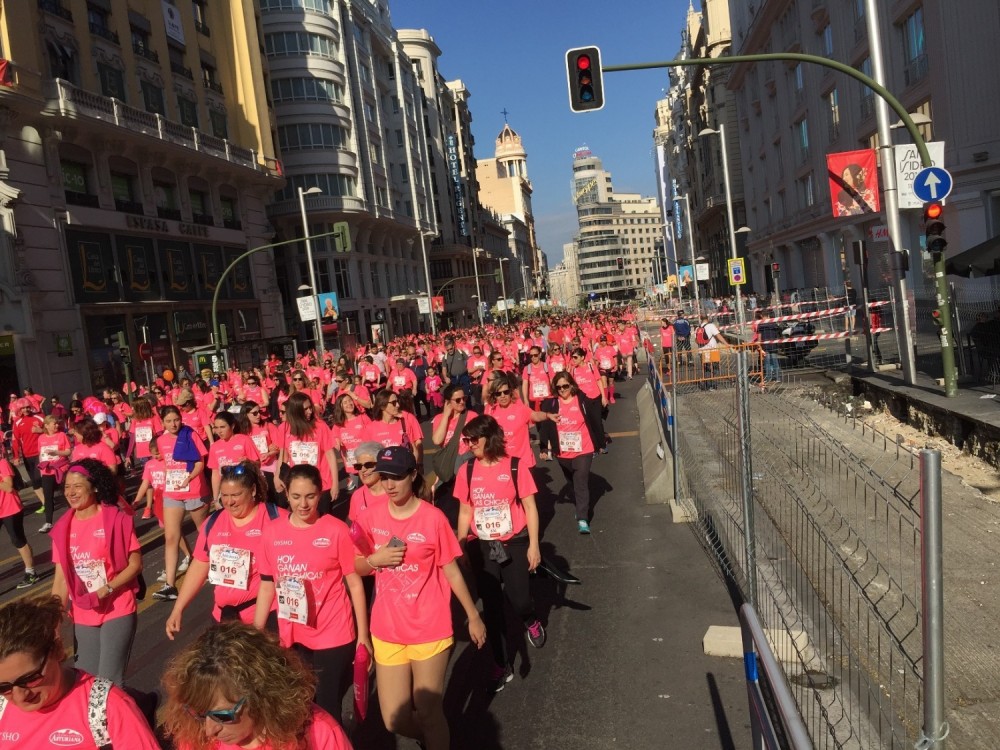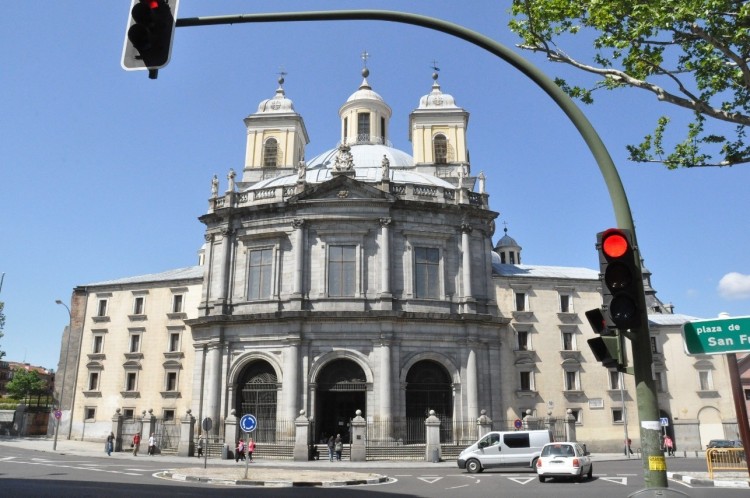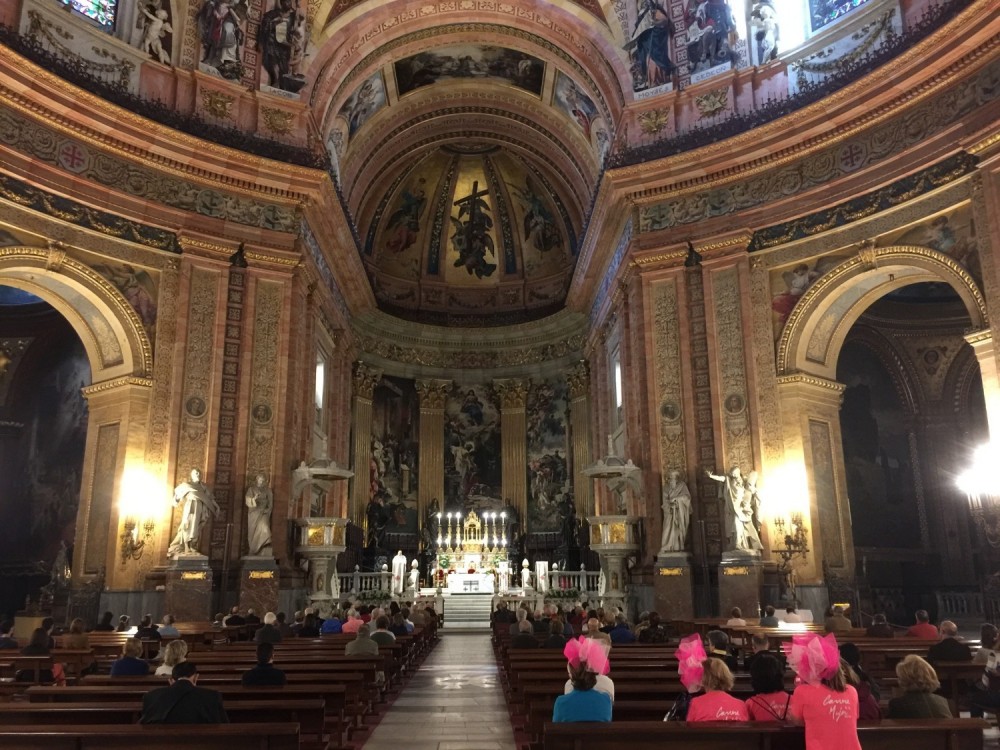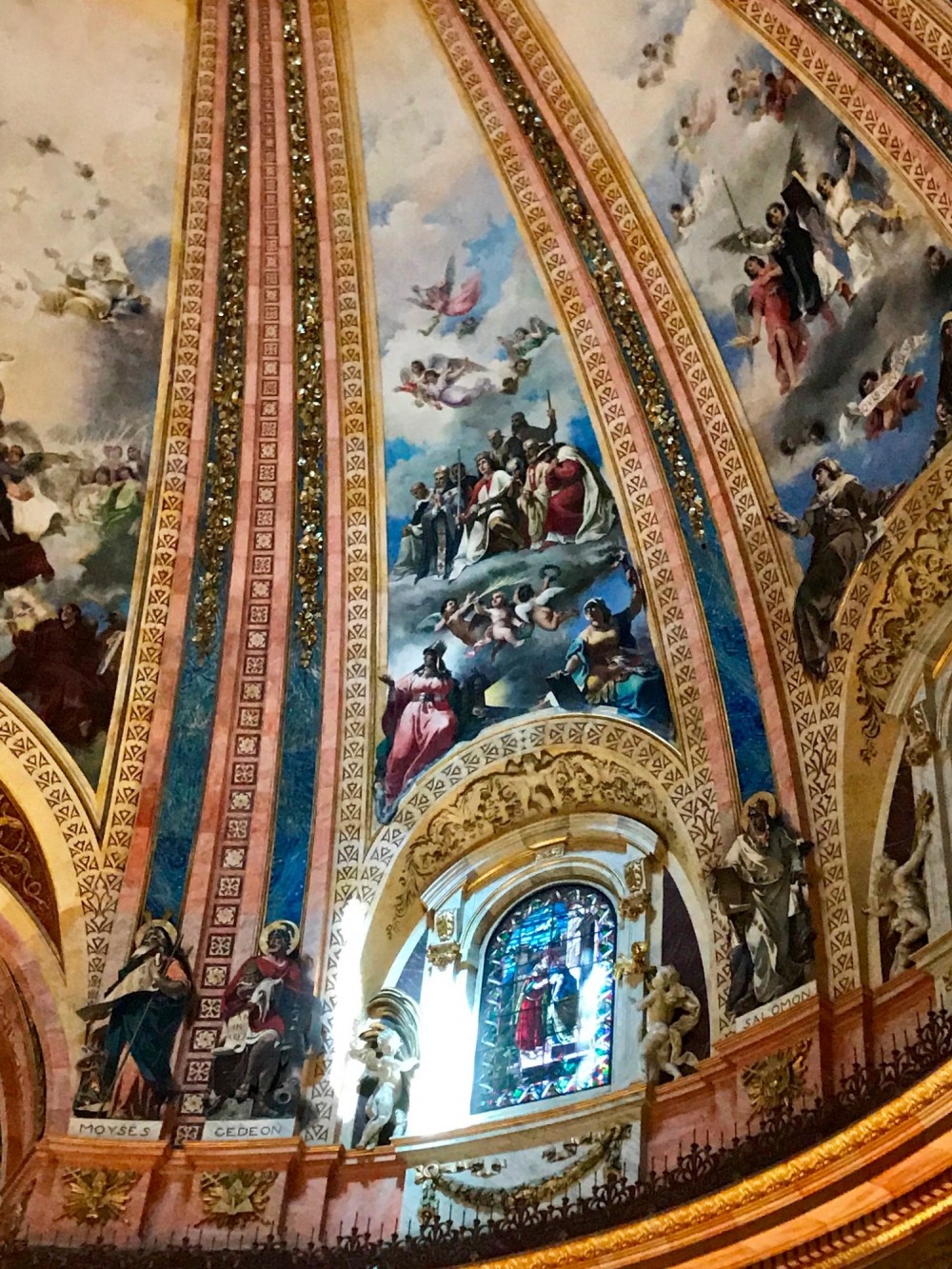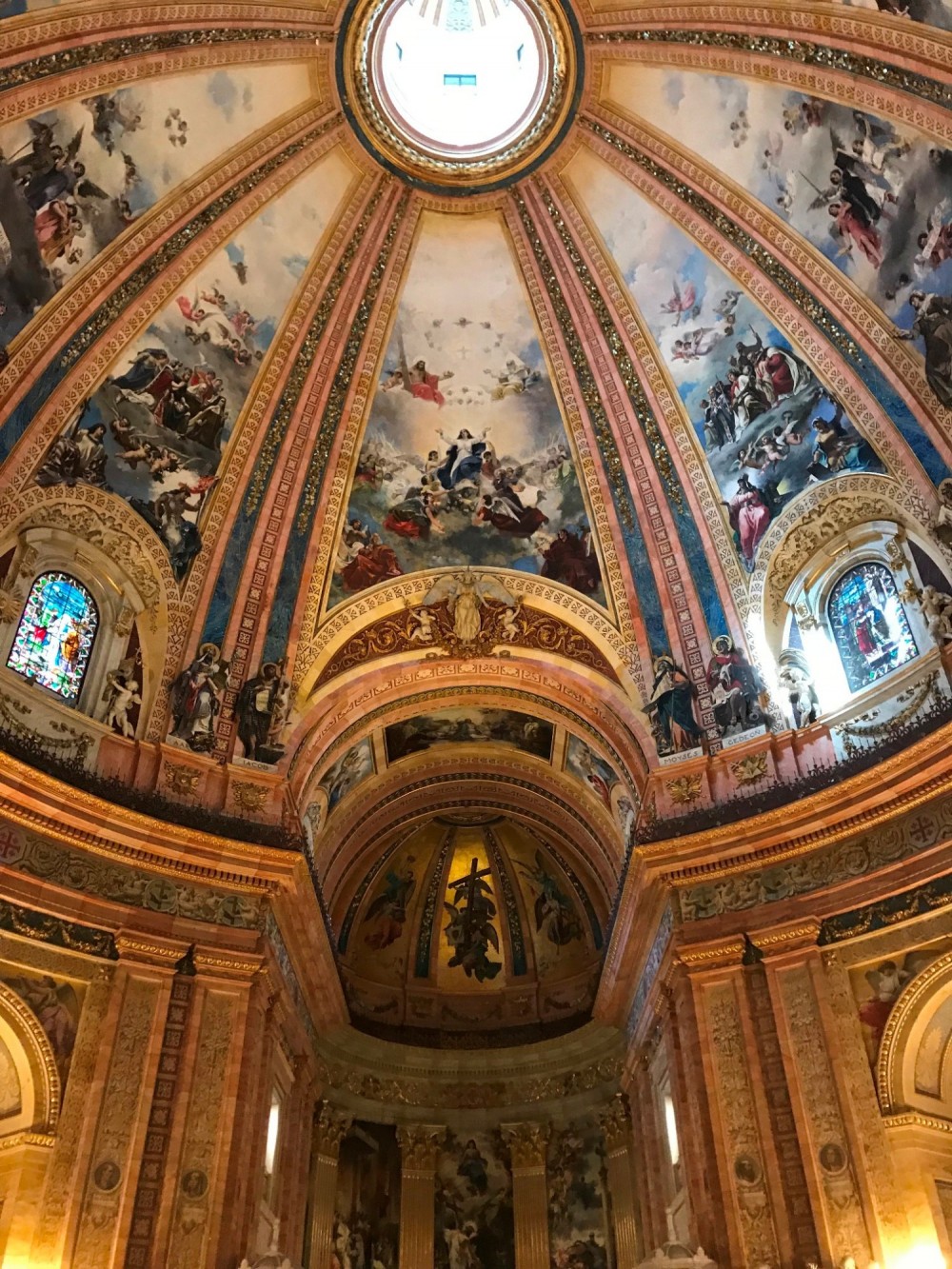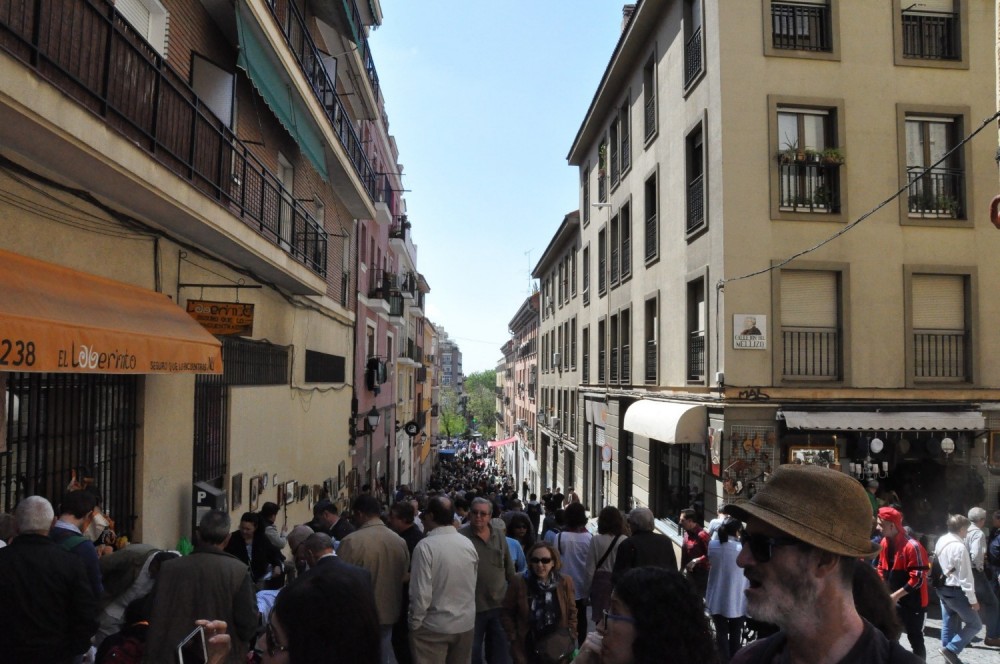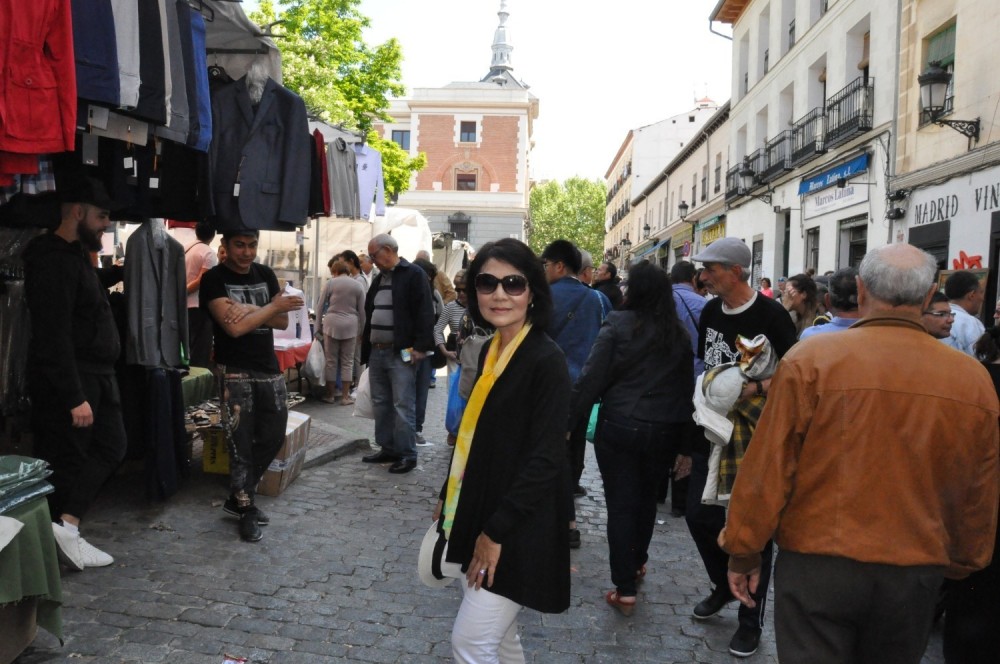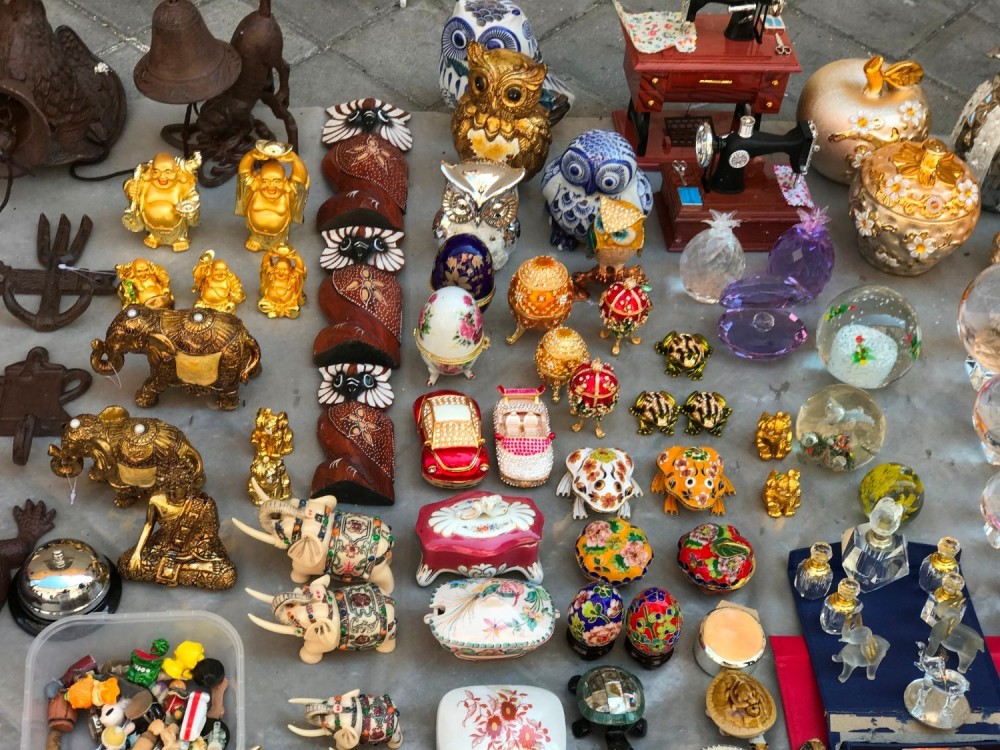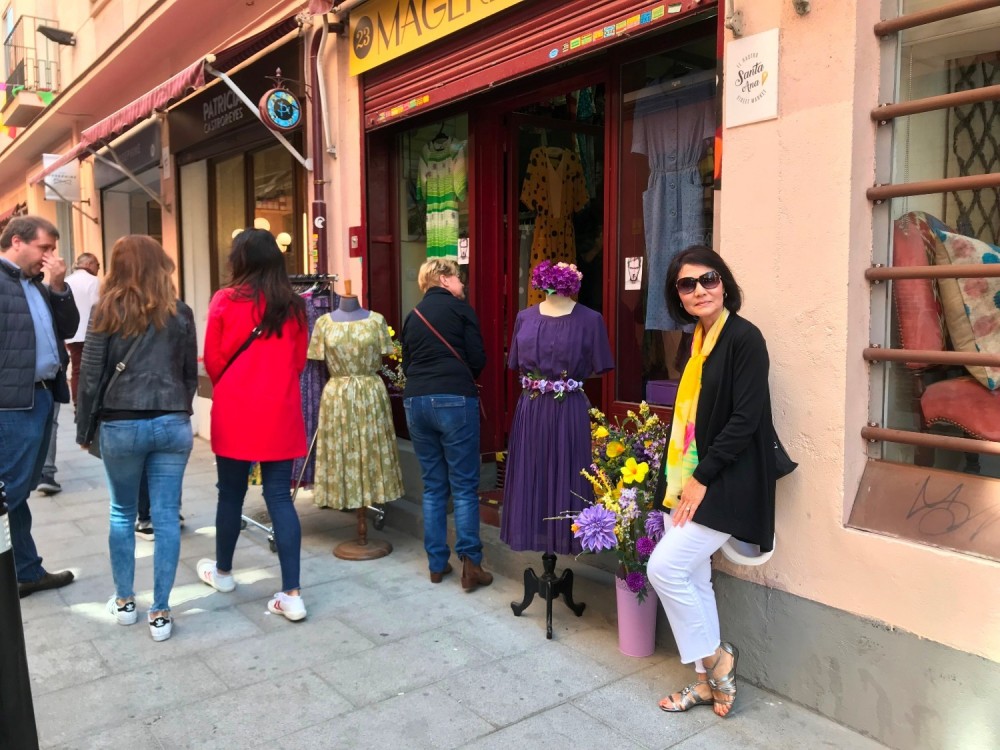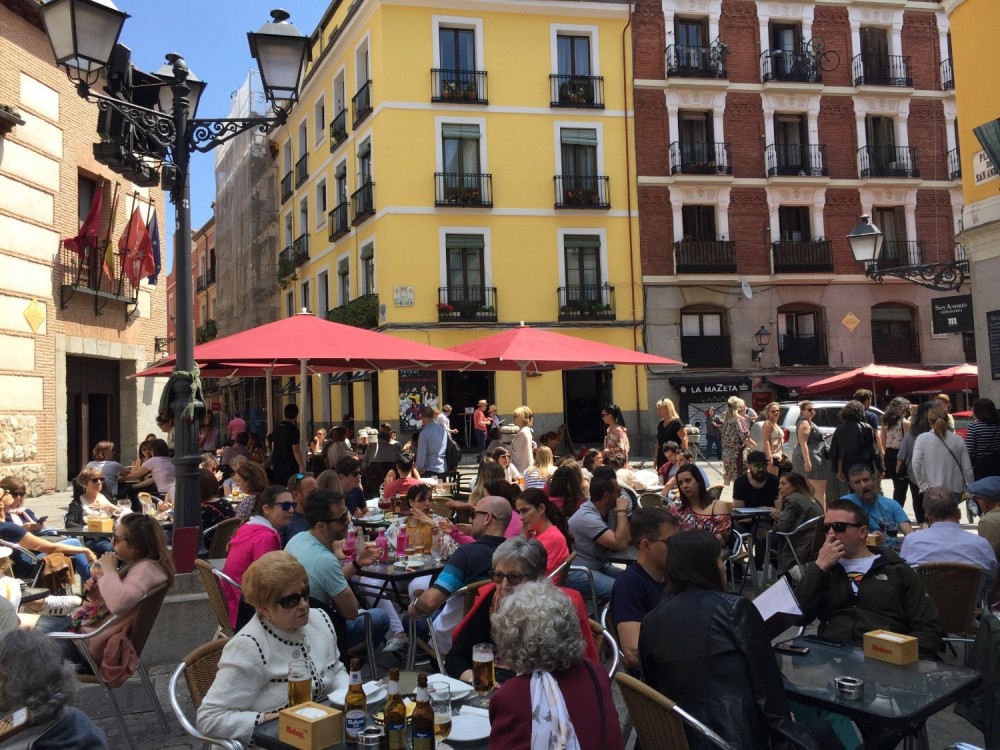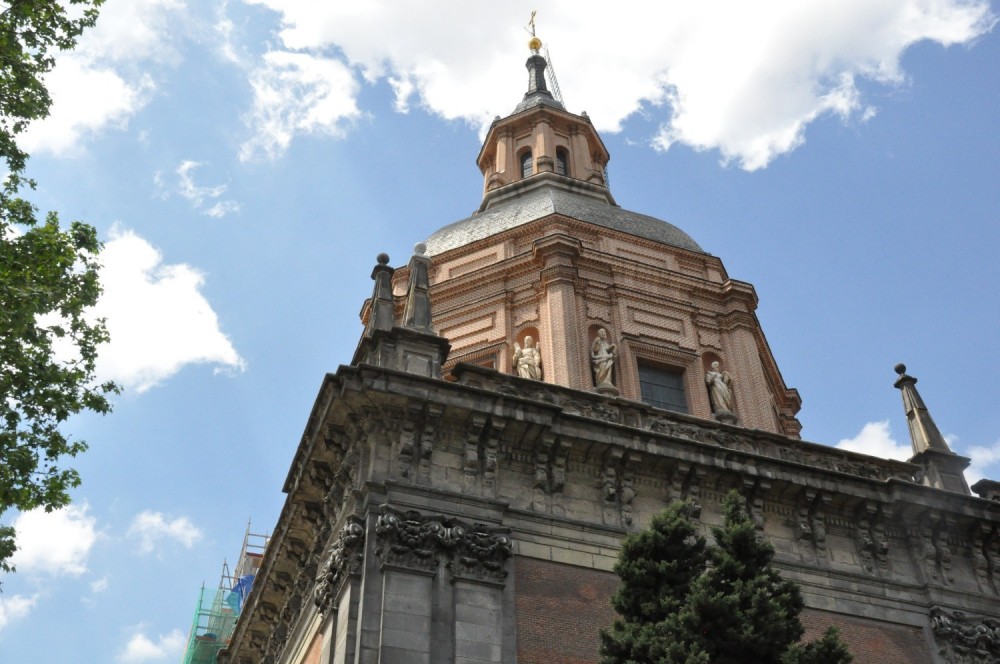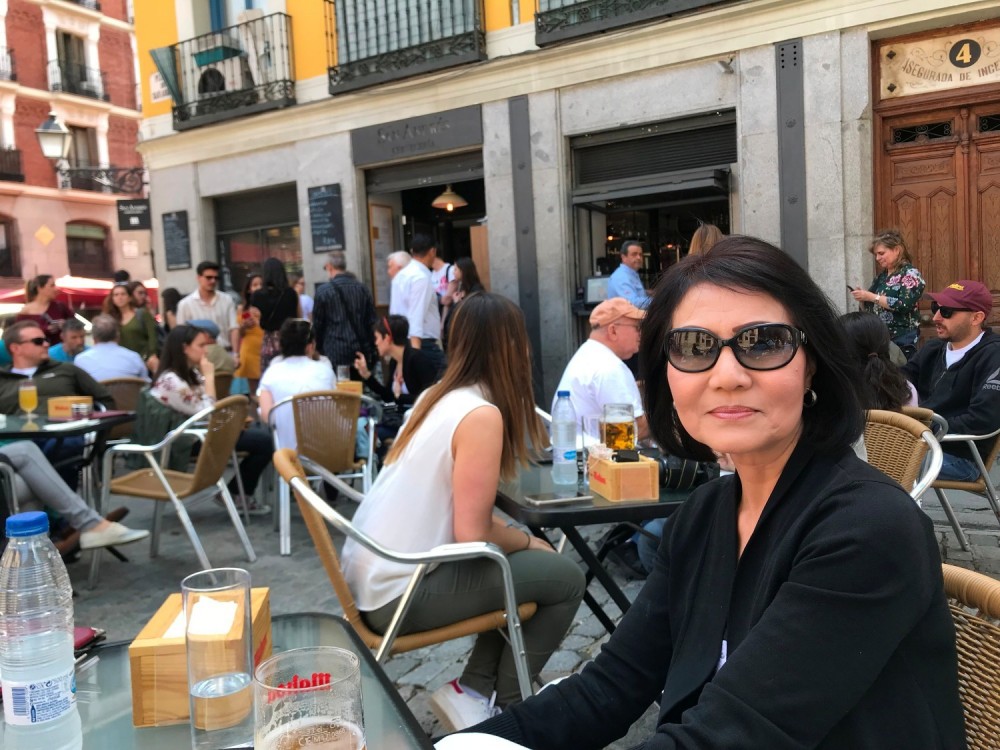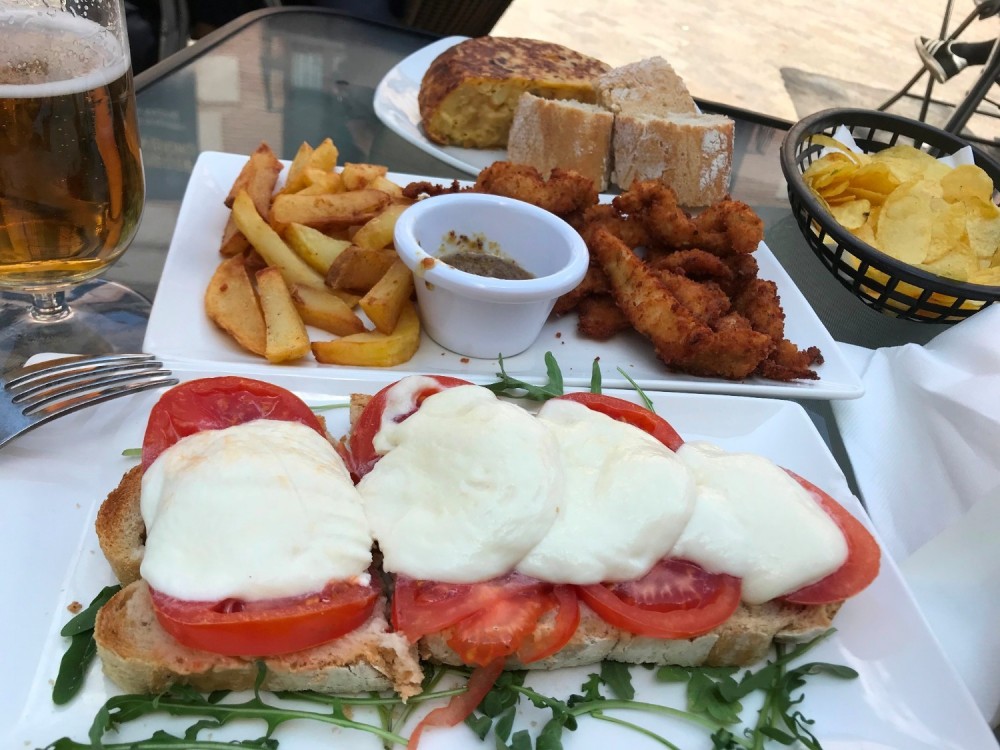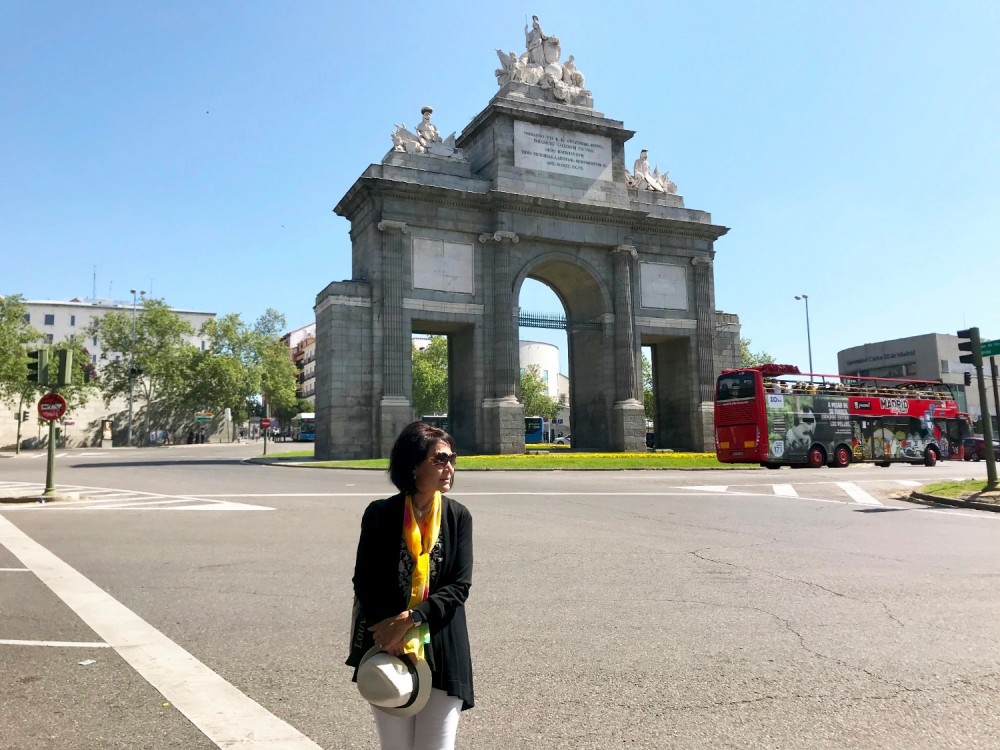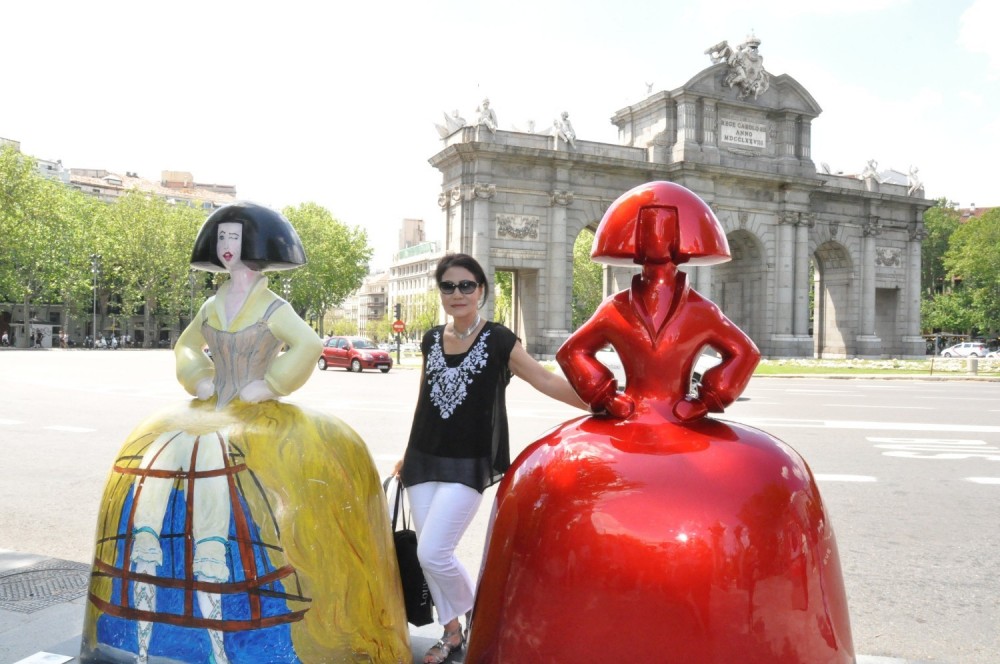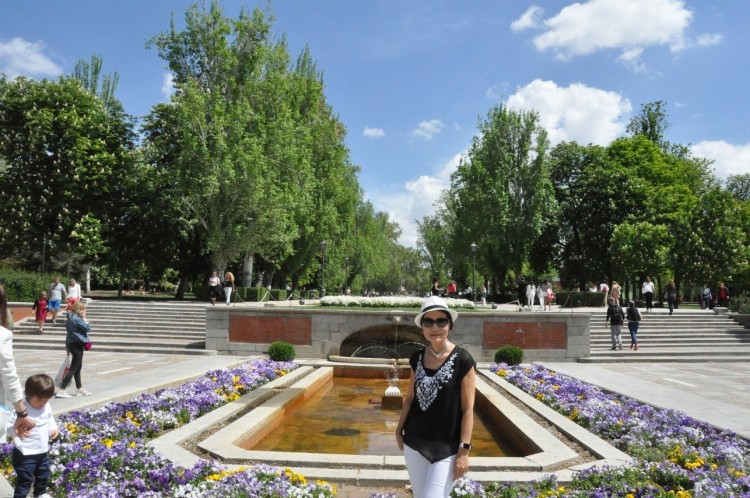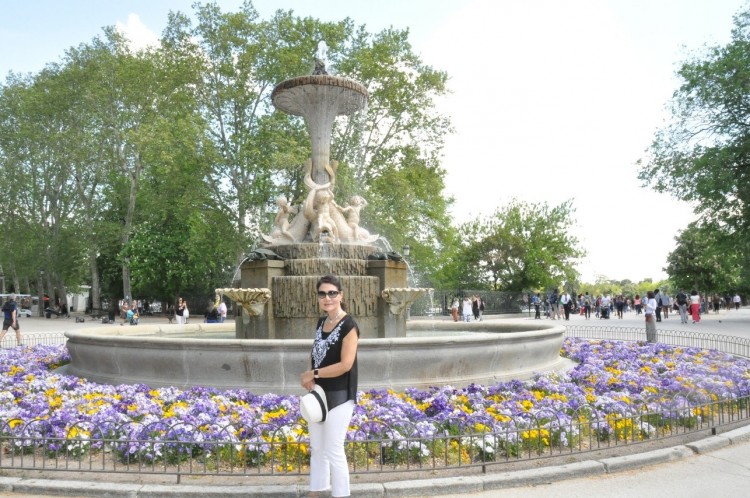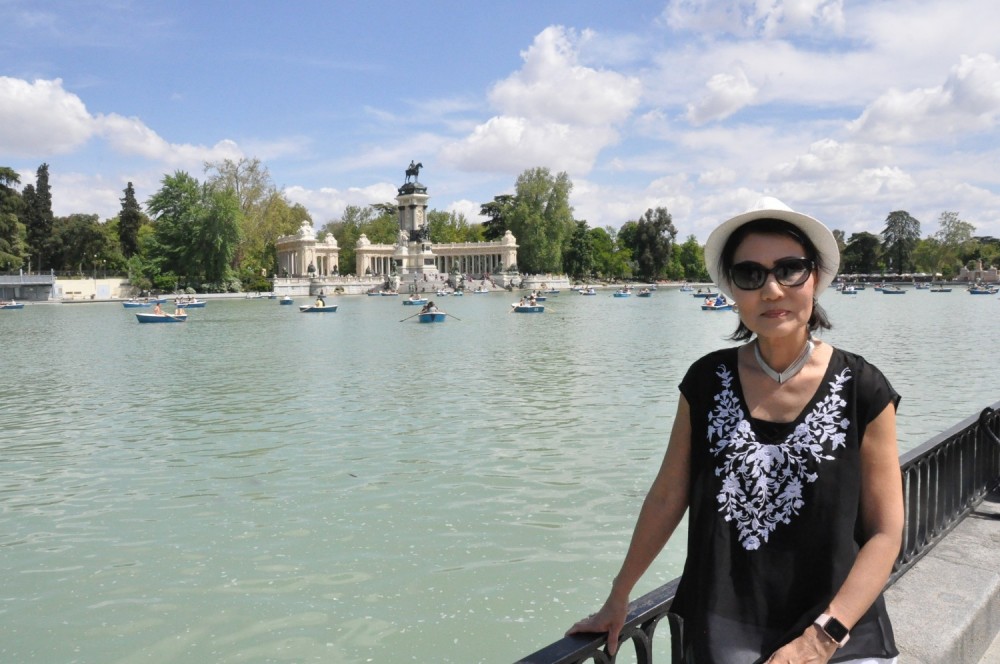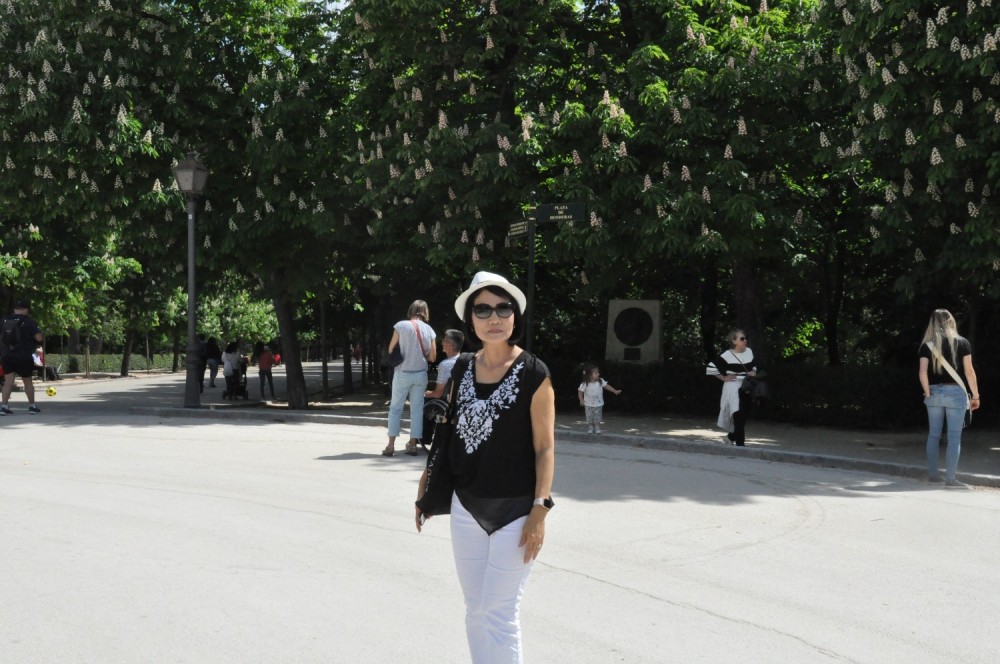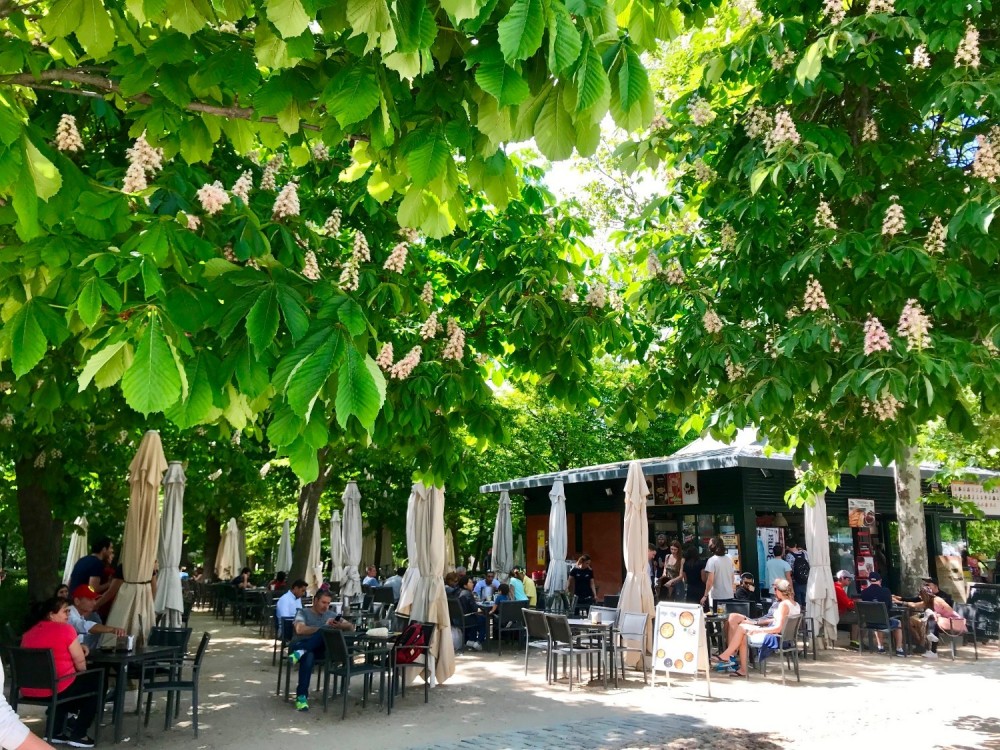 Another subway ride brings us to Madrid's best-known stadium, the Santiago Bernabéu Stadium, where the Real Madrid football club plays. On this day, the team is out of town but that doesn't stop the arrival of tourists and tour buses. Fans worldwide come here to worship at the altar of the soccer god and hope to catch a glimpse of Real Madrid famous stars.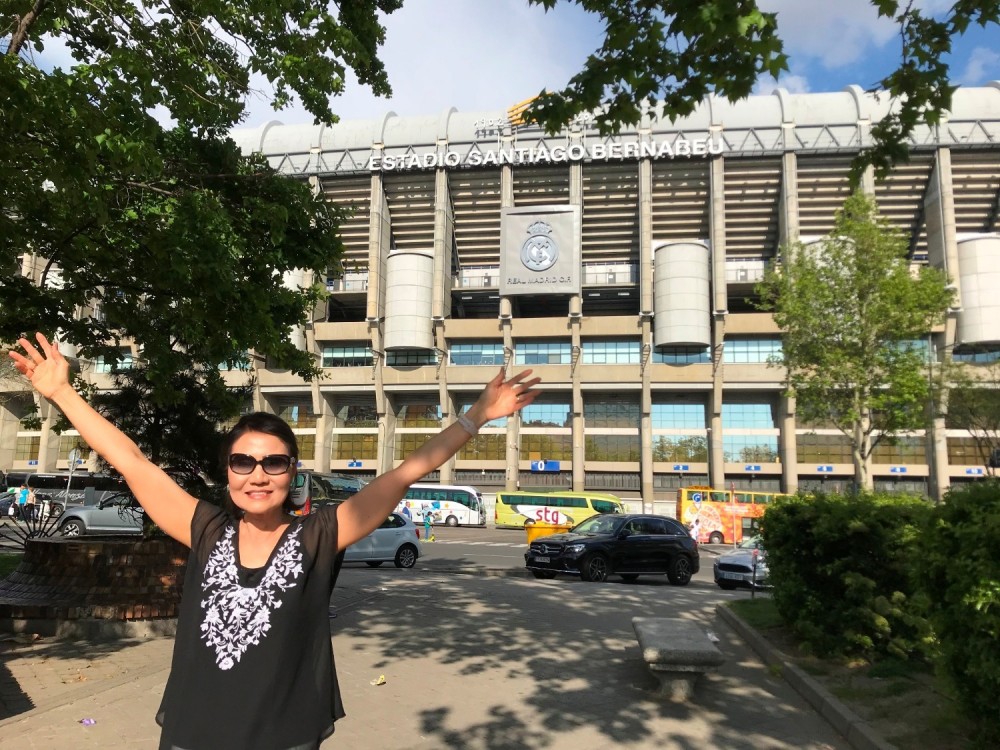 Dinner tonight is at the colorful Alhambra Restaurant in an area packed with restaurants near Puerta del Sol. We order the T-bone steak for two and the meal comes with one kilo of meat, salad, and French fries enough to feed four people. They bring the meat to our table on a searing hot plate but unfortunately, we find the meat not very tender.
​
After the heavy dinner, we walk the narrow streets radiating out from Puerta del Sol heading back to our hotel. The streets are crowded with shops, bars, restaurant and outdoor cafes, and of course people.
​
Madrid is as lively as New York City.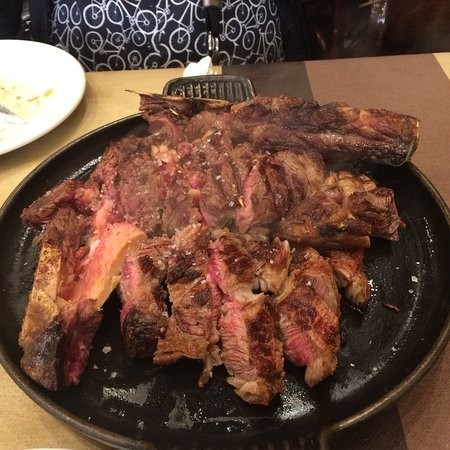 1 kilo (36 ounces) of meat and all the trimmings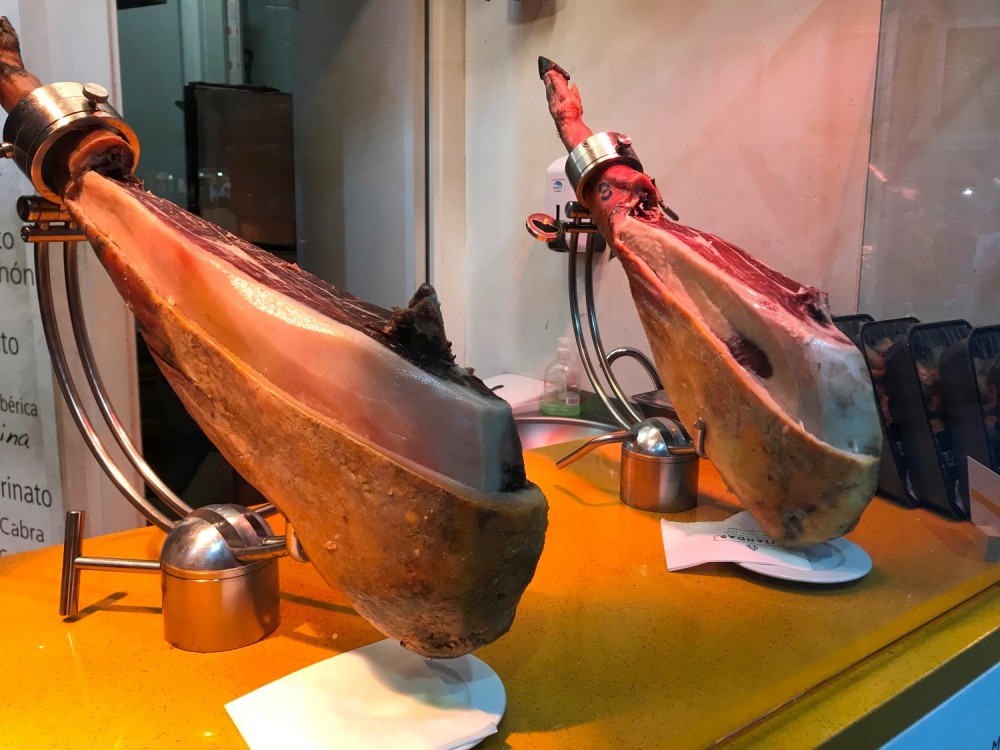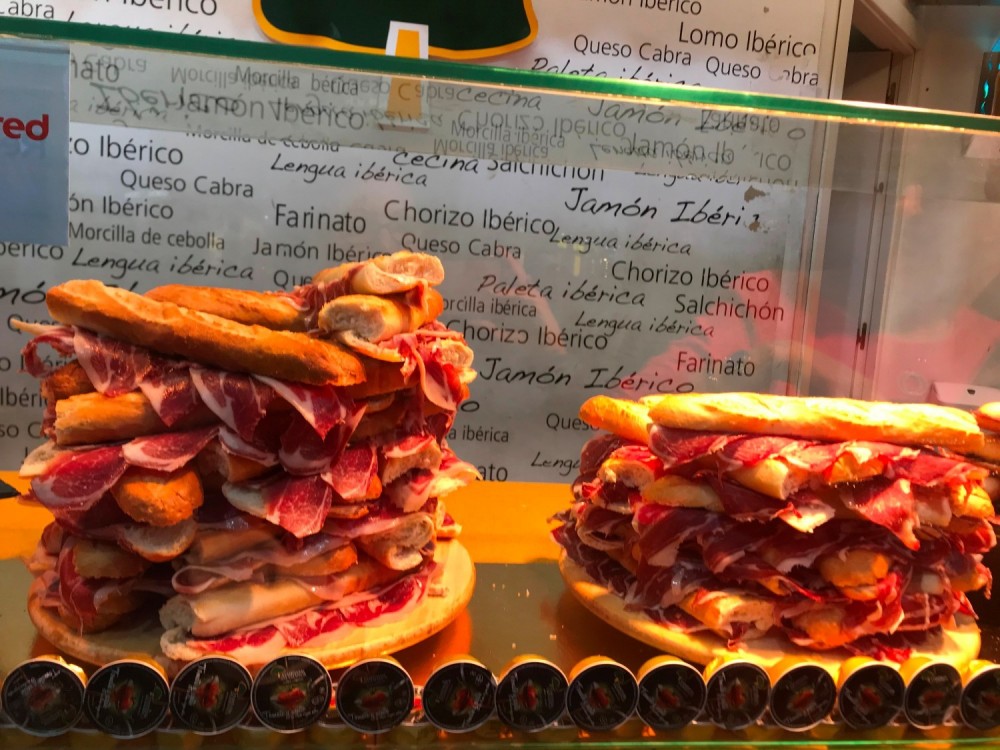 Walking around after dinner we see more foods
Thank you the delightful Madrid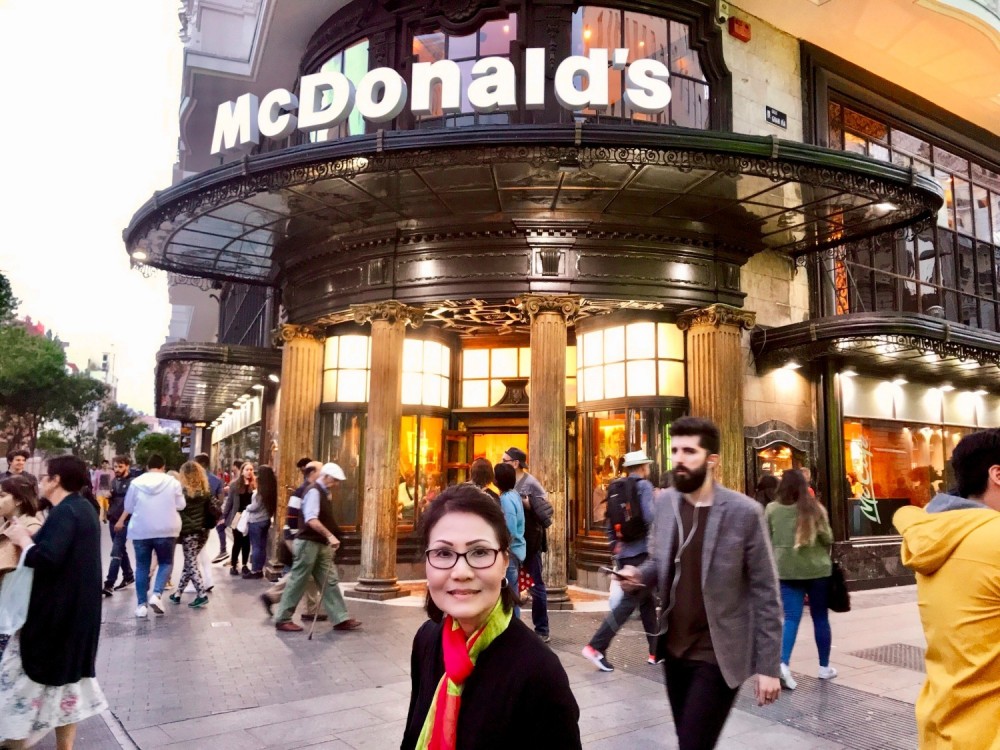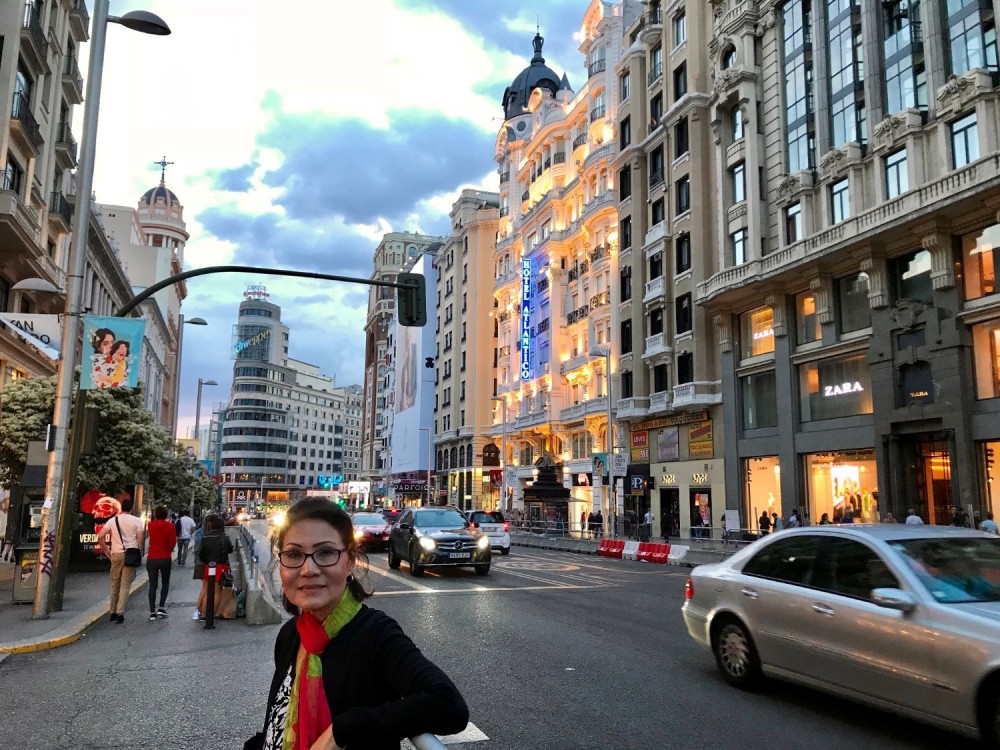 Gran Via Boulevard at night