Monday, May 7, 2018, Barcelona



We are schedule to take the AVE bullet train to Barcelona today to meet up with our friends who are flying in from Belgium.
​
At around 8:300 AM, a Teslar Model X driven by a Uber driver picks us up from the hotel to take us to the Atocha train station. The driver, Miguel, who is so well dressed and polite, explains to us how Uber system works in Barcelona. Unlike in the US, drivers here have to work for the company who has the contract with Uber.






​​

Our driver, Miguel, and his Tesla Model X Uber
Madrid's Atocha train station
A garden in the train station
Placa Reial (The Royal Square) in Barcelona
23-people traveling group
The Atocha train station is an old station but it's big and airy. A huge indoor garden planted right in the middle of the station giving hurried travelers a sense of calm. We go through security then sit in a café and wait for our train platform to be announced. 20 minutes from departure time, the announcement comes and everyone heads for Platform 5. We find our car and seats, then sit back and wait for the train to leave.





La Rambla Street in Barcelona
The ladies at Royal Square
Lee in front of the AVE bullet train
Great place to watch people
La Rambla Street at night
Our AVE train is sleek, its seats are wide and comfortable. There is plenty of legroom, overhead storage, and electrical outlets. The train leaves on time and speeds up to 300 km per hour or 197 miles per hour most of the way taking travelers on a extremely smooth ride from Madrid to Barcelona in a mere 2.5 hours.

From the Barcelona Sants Station, we take the metro to our hotel, the Arc La Rambla on the street that has the same name.

We check in the hotel then have lunch at a sidewalk restaurant in front of the hotel called Top Tapas right on La Rambla Street. The tree-lined street in the heart of Barcelona has a wide median which has been converted into a pedestrian mall. Restaurants, sidewalk cafes and souvenir shops are set up on both sides of the mall leaving a wide path in the middle for pedestrians. On this Monday afternoon, it's warm and sunny and the mall is packed with people. We sit here for a long time enjoying our lunch and watching people walking up and down the pedestrian path.



After lunch, we go back to our hotel to rest for a while then around 8:00 PM, we walk a few minutes to our friends' hotel, the Onix Lecio, where a group of 21 friends had just arrived from Brussels. We know most of these people through our traveling to Belgium the last few years and are so glad to see them again as we are glad to meet the rest of the group for the first time. We gather in the hotel's large meeting room to greet each other. We shake hands, give and receive lots of hugs and kisses, and trade our journey stories.

Then we head to the La Fonda Restaurant in the Gothic Quarter for dinner. Gothic Quarter is Barcelona's oldest and charmest part and is just a few-minute walk from La Rambla Street. The quarter includes its main attraction and a major tourist spot, the Placa Reial or Royal Square. The symmetrical square constructed in 1959 is surrounded by large buildings each with facades not unlike Madrid's Plaza Mayor. Restaurants line all four sides of the square, a fountain with a statue of the three goddesses is anchored in the middle, palm trees lending a tropical feel, and decorated lamp posts are scattered throughout. This place is livened up by early diners choosing places to eat, waiters hawking their restaurants, and tourists clamoring for places to take pictures.

We have a long and relaxing dinner at the La Fonda before we take a slow stroll back to our hotels.


Walking around after lunch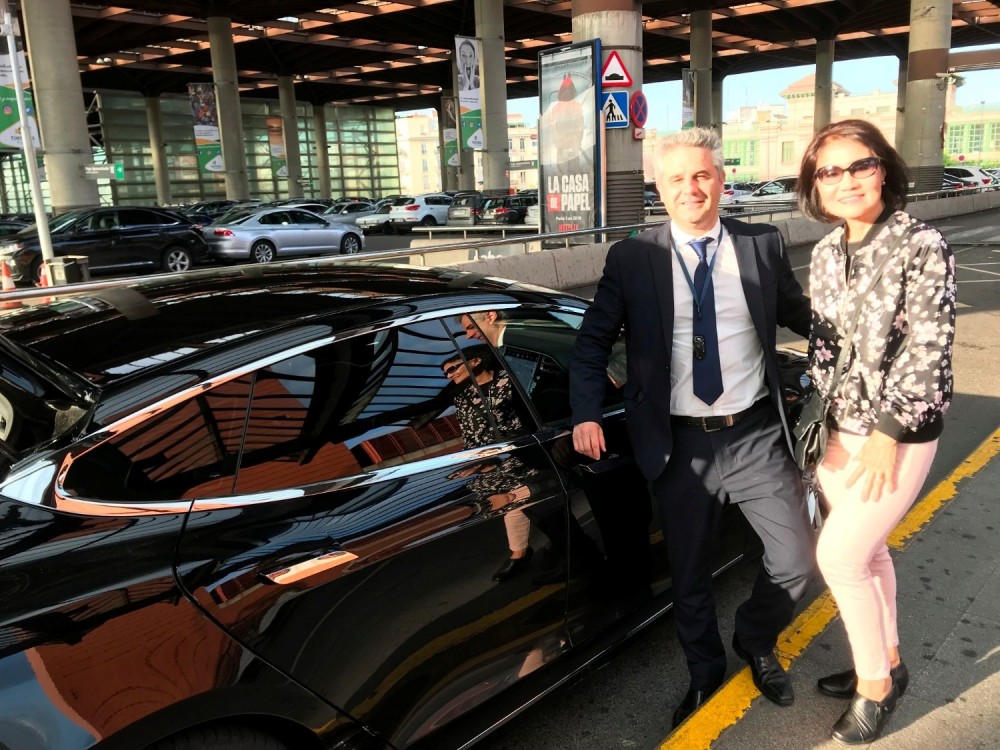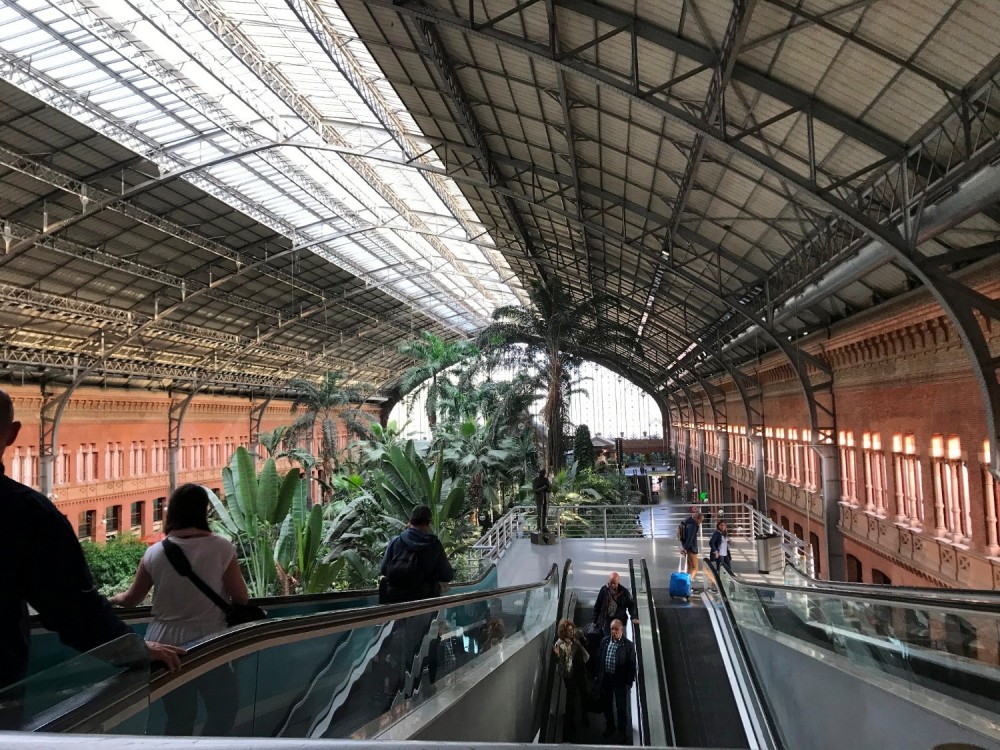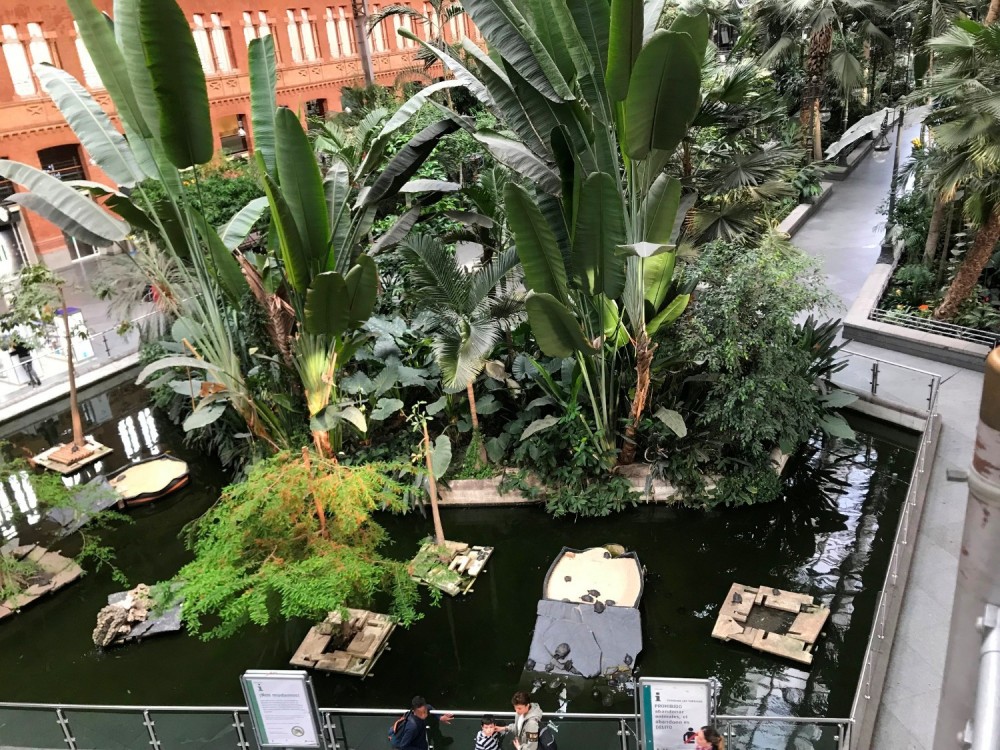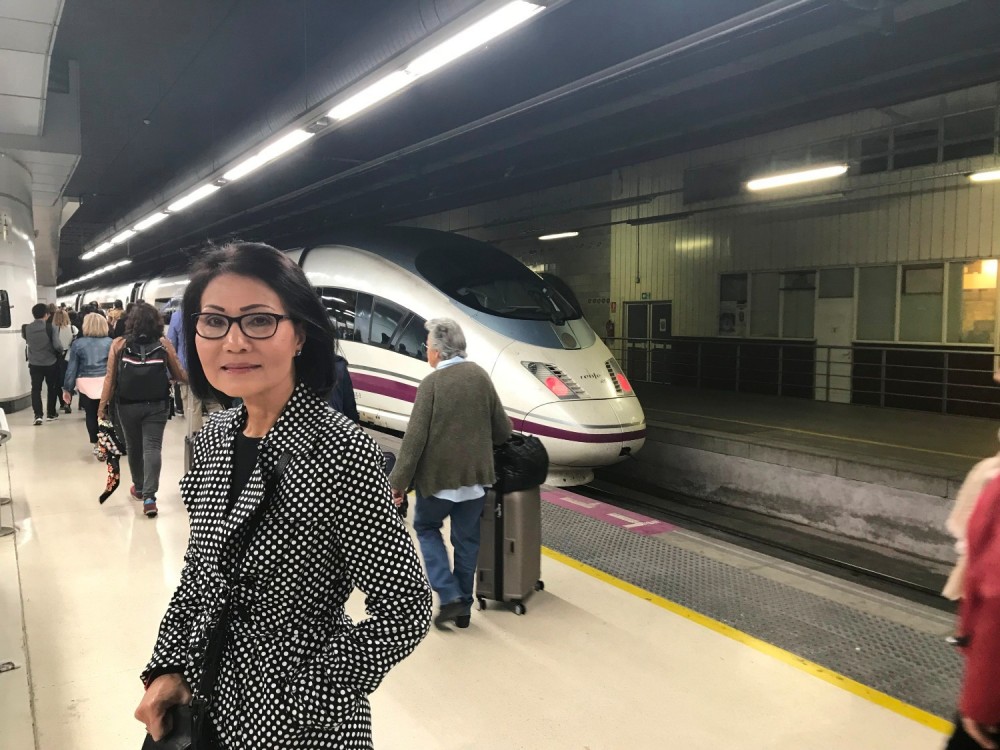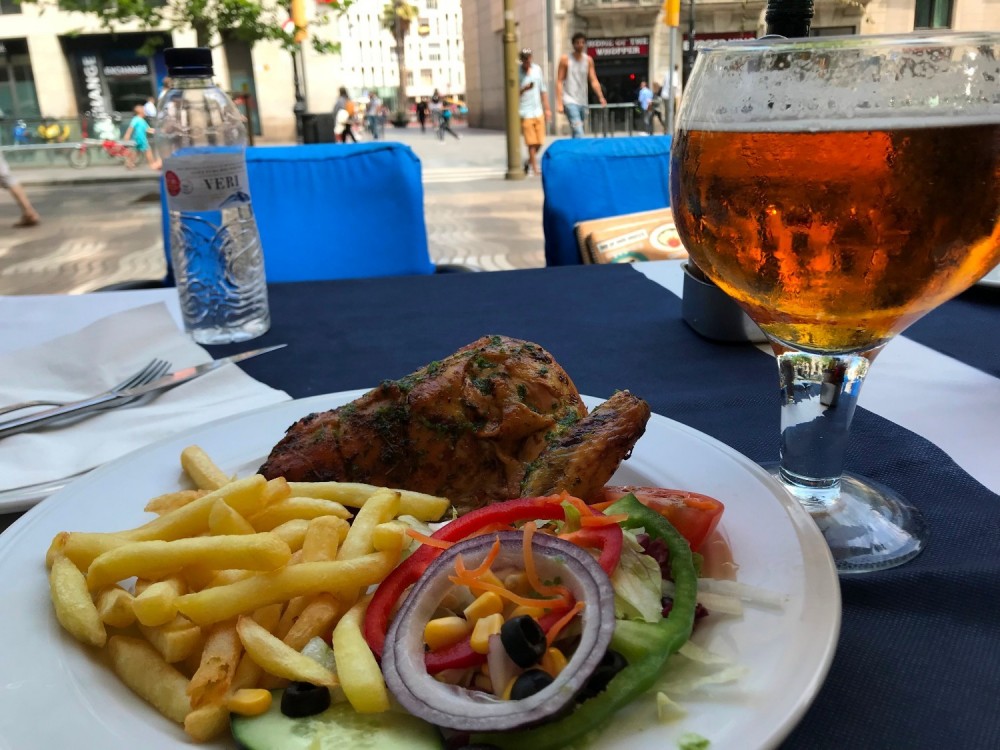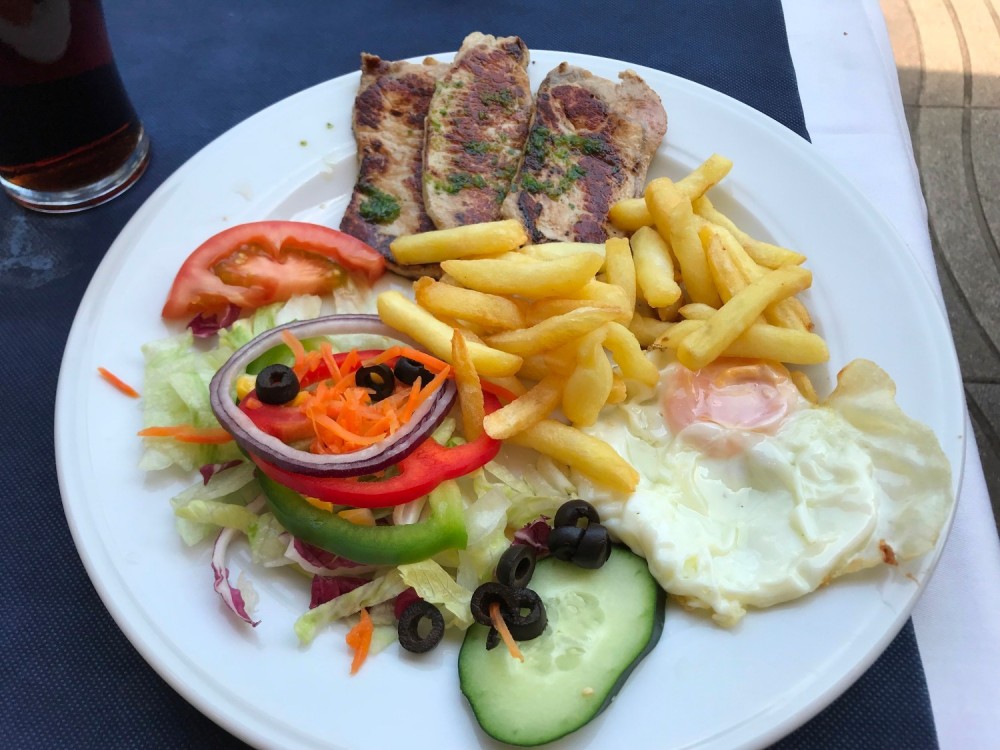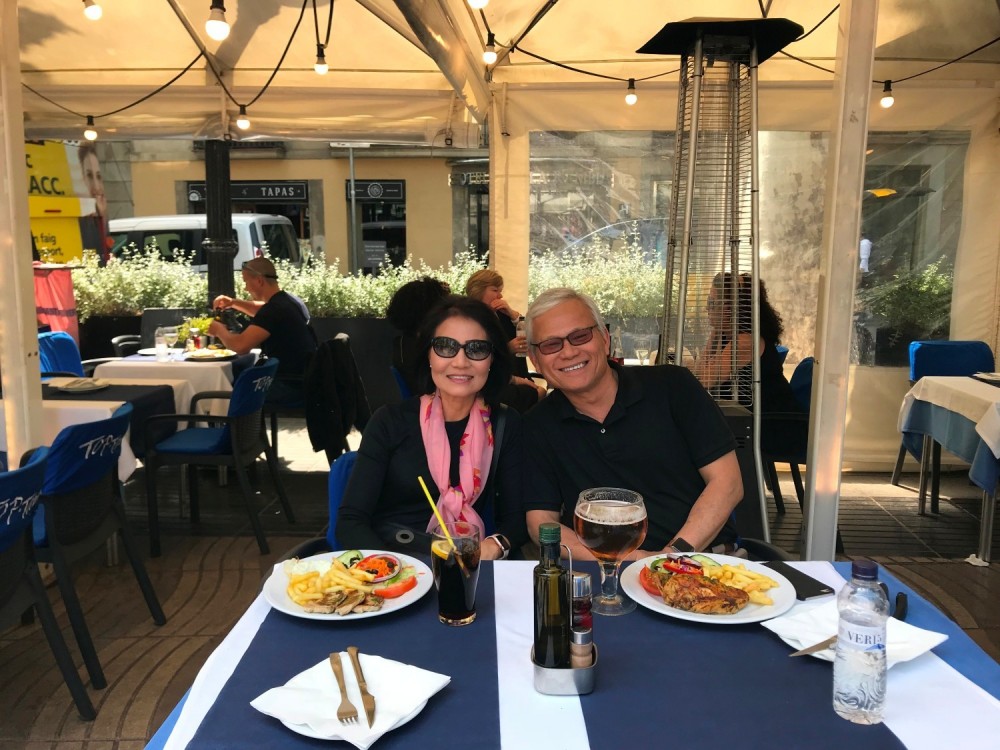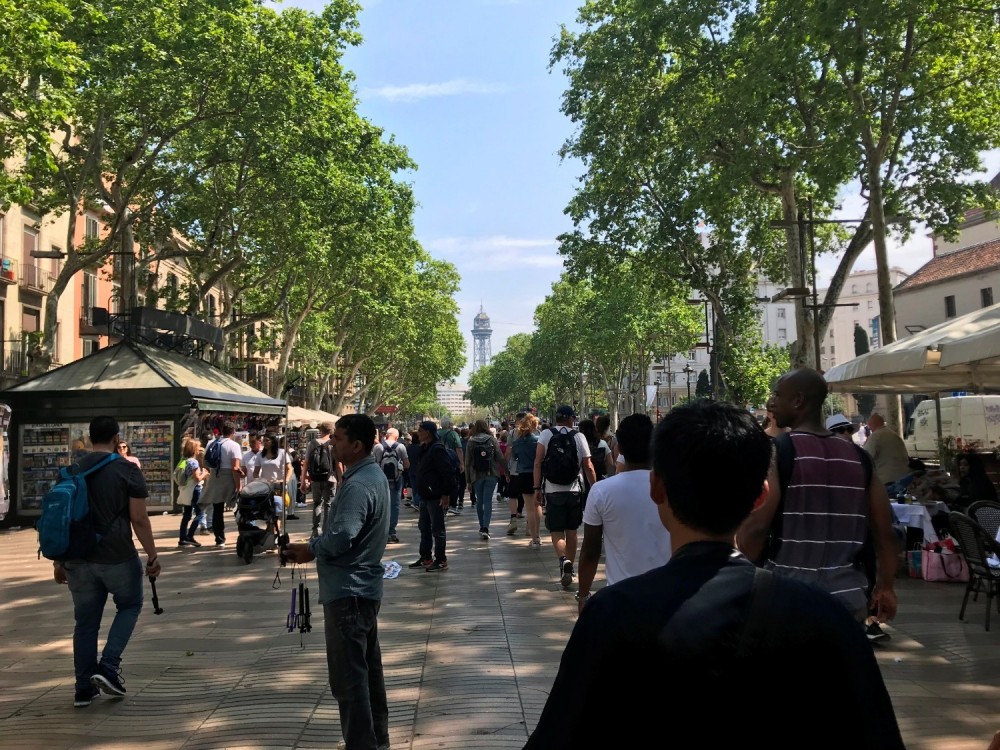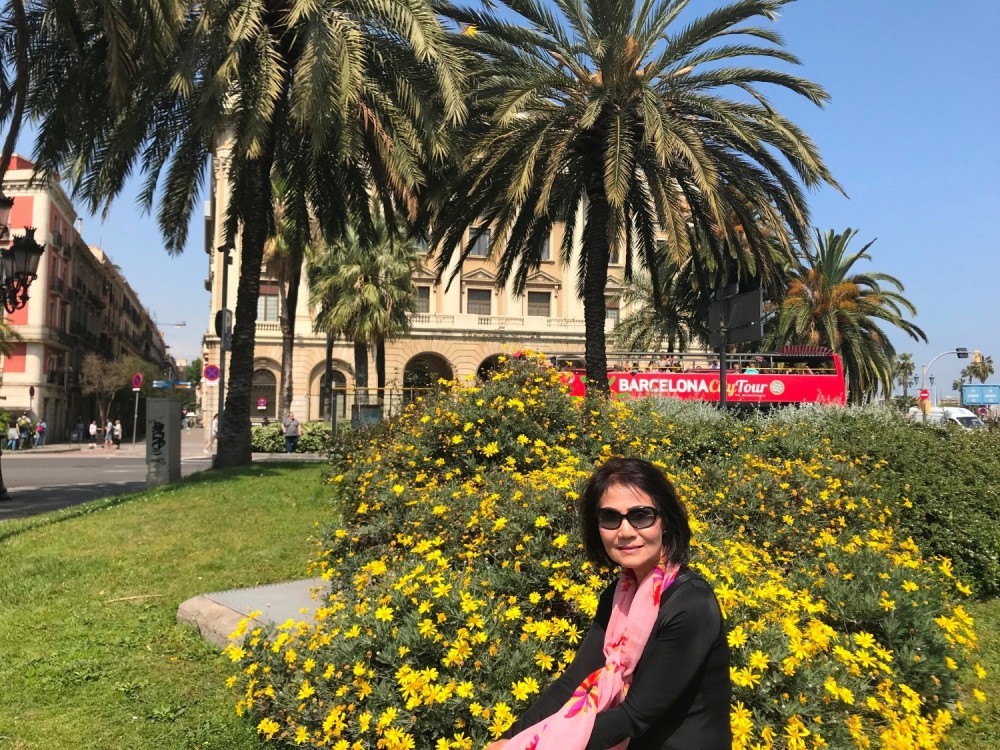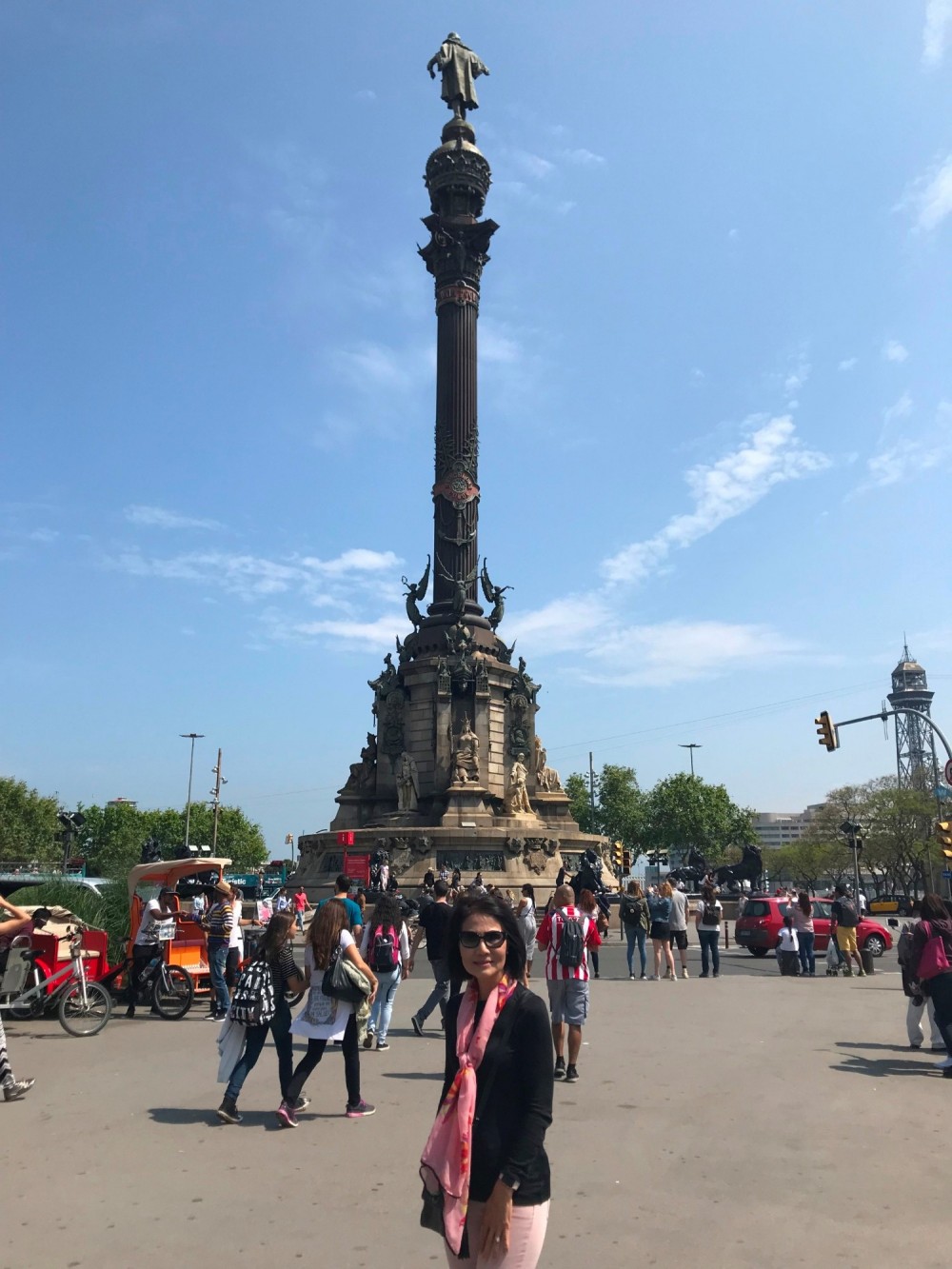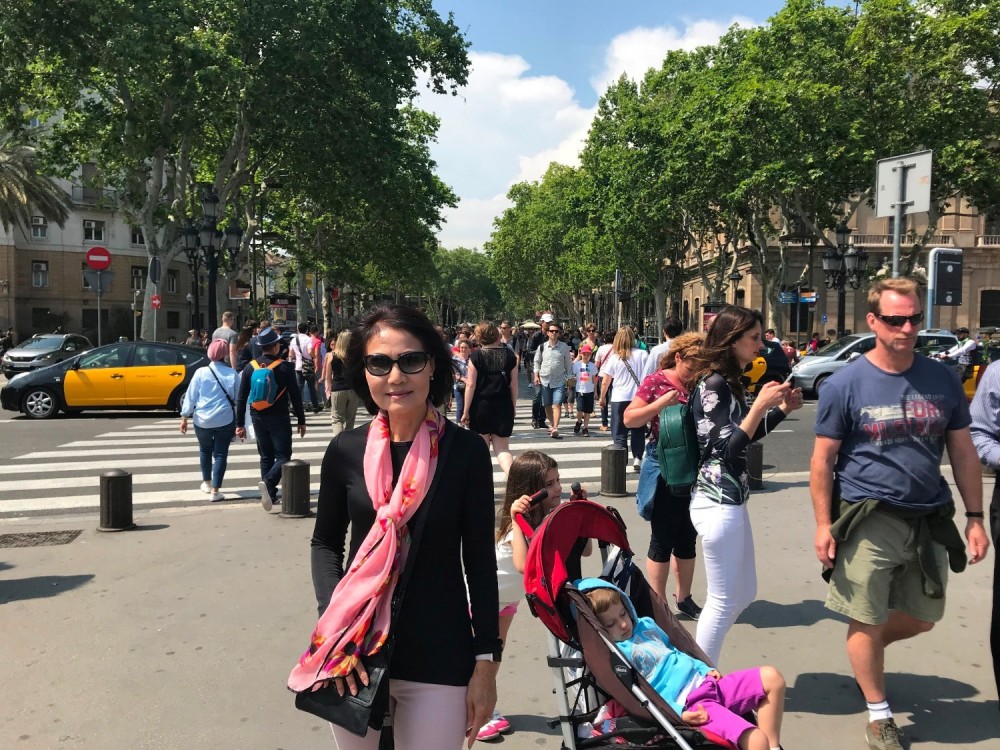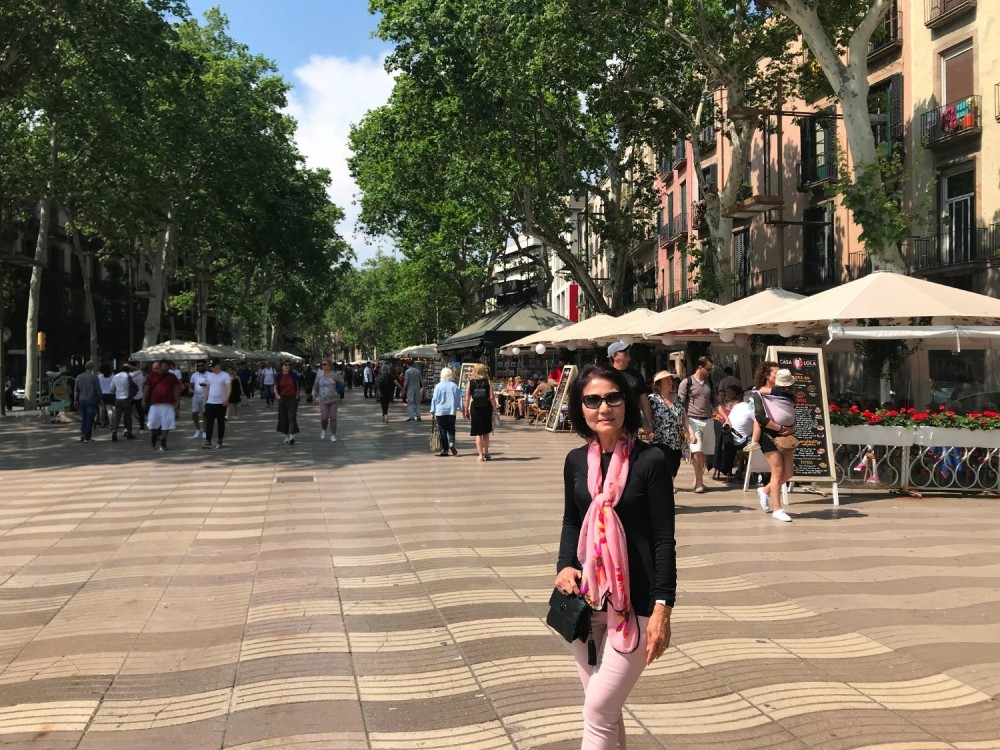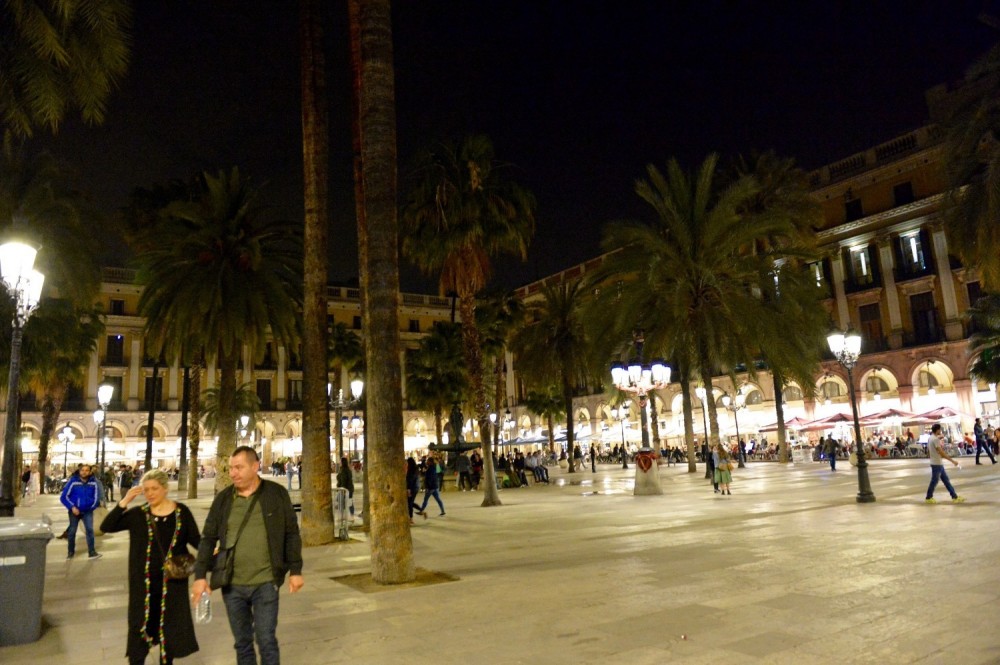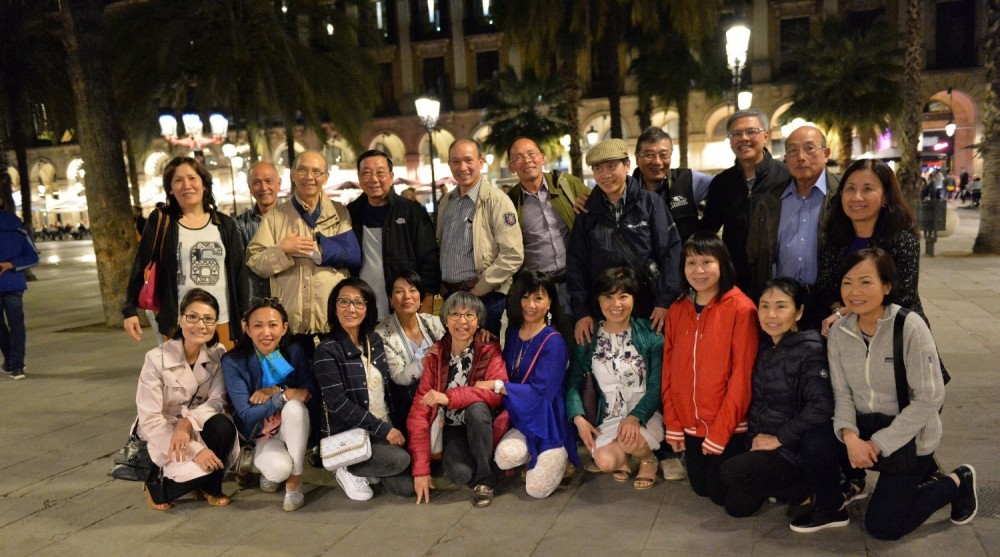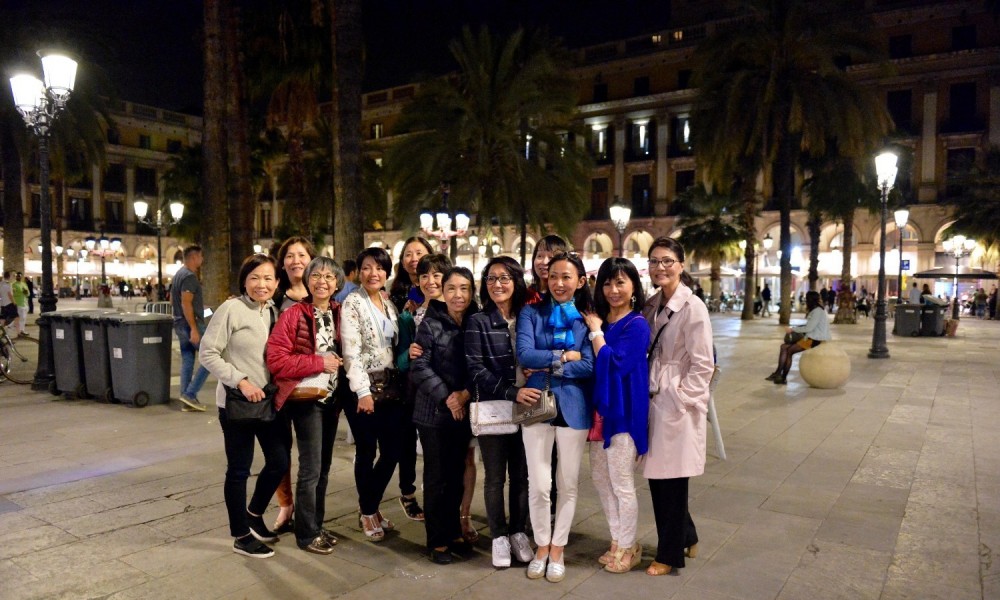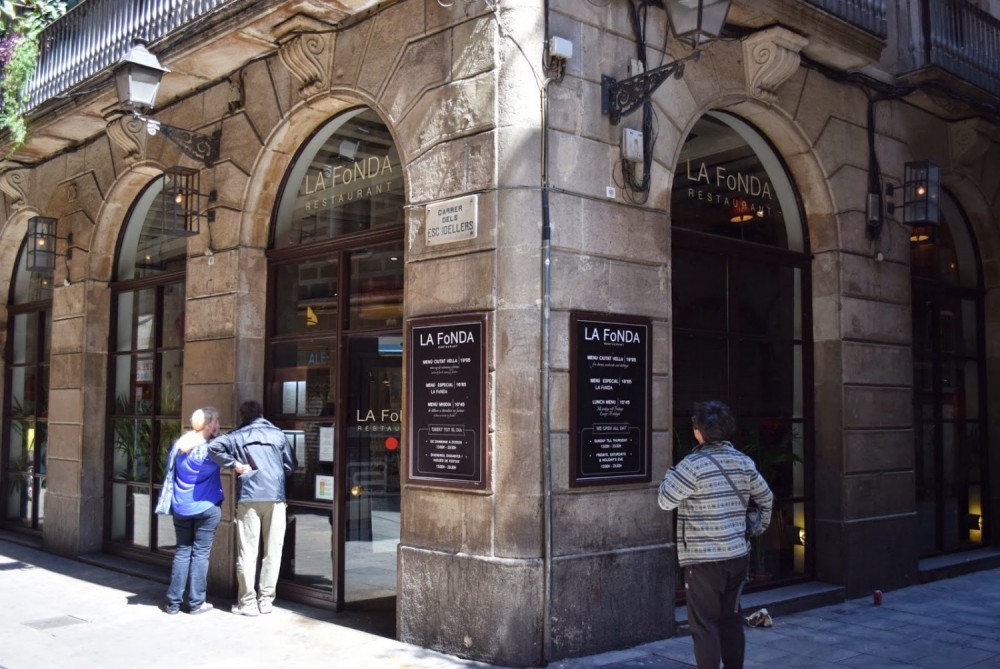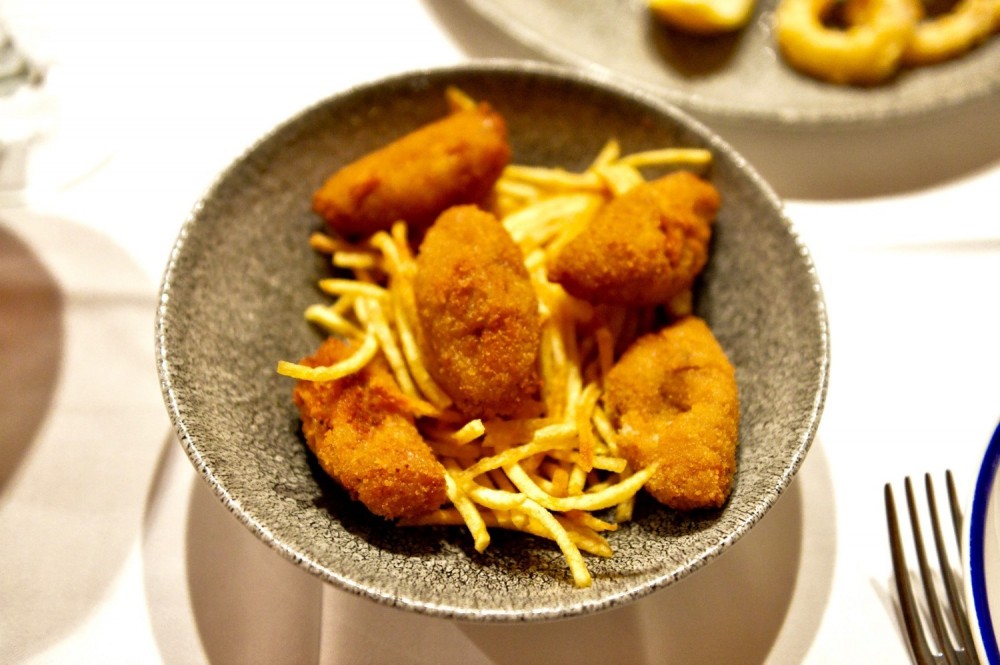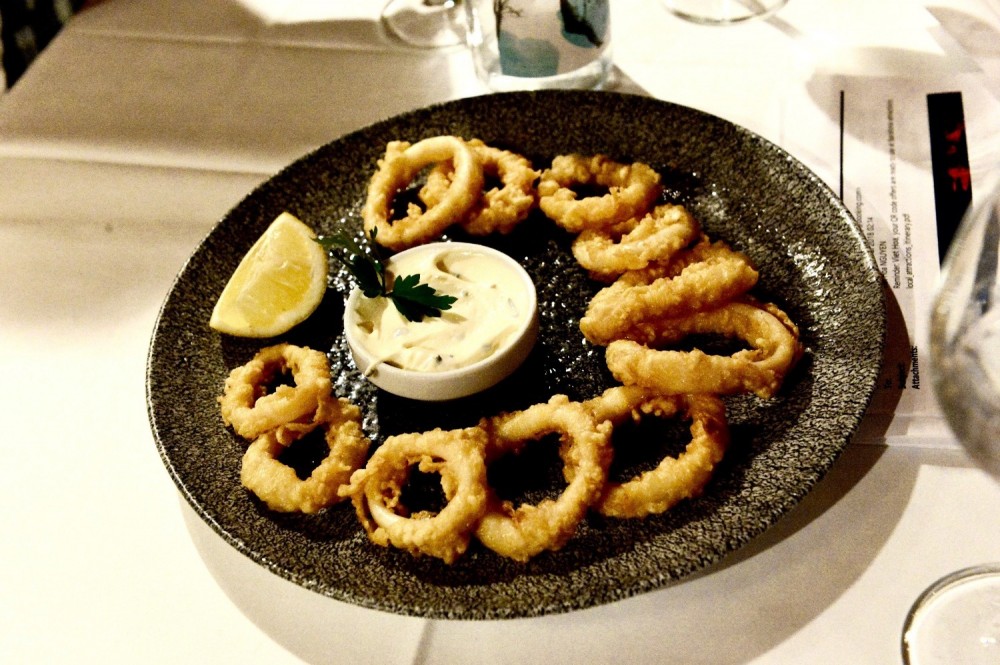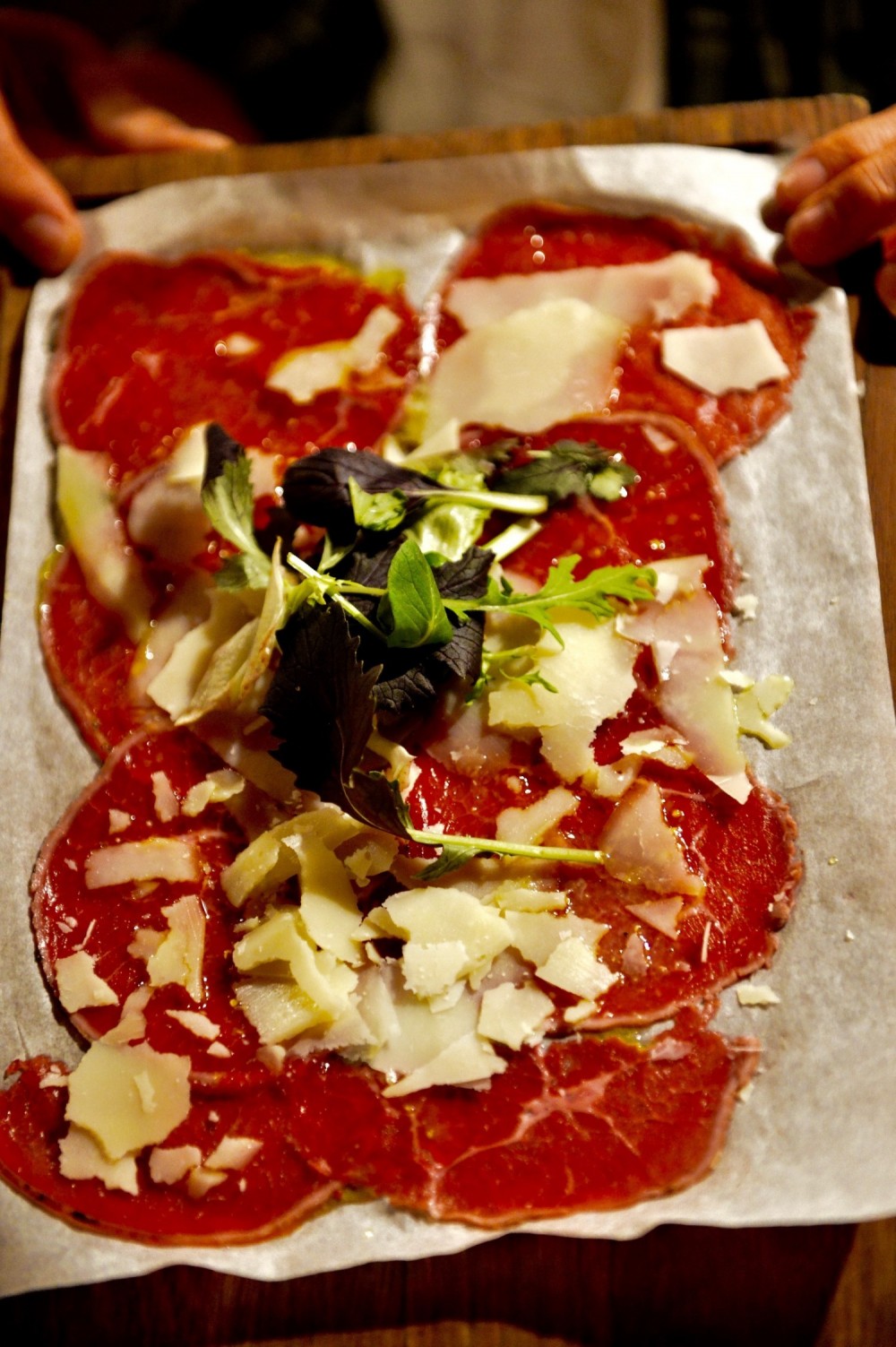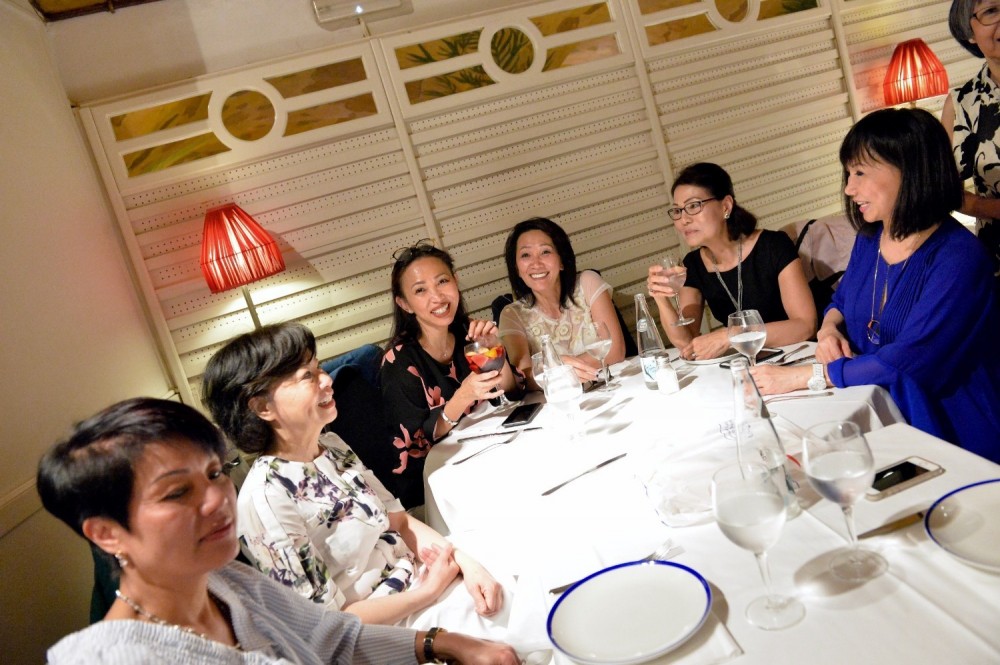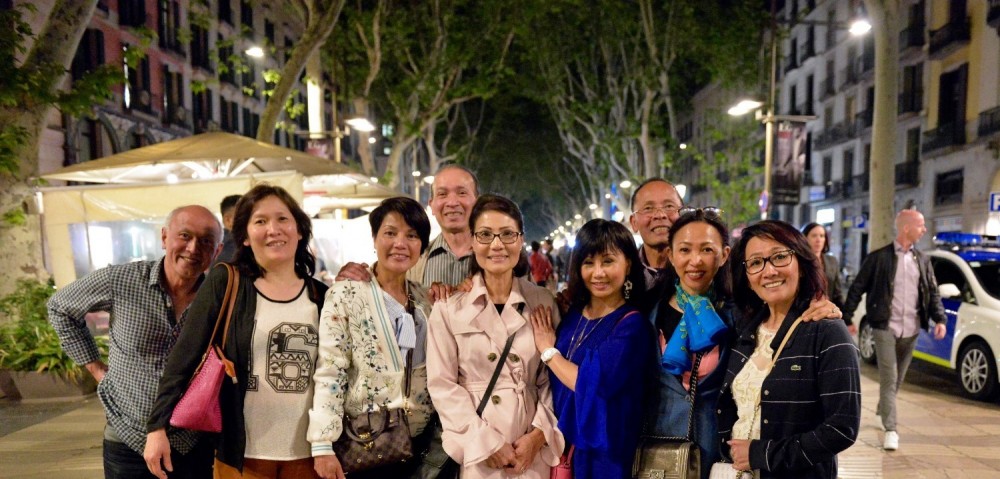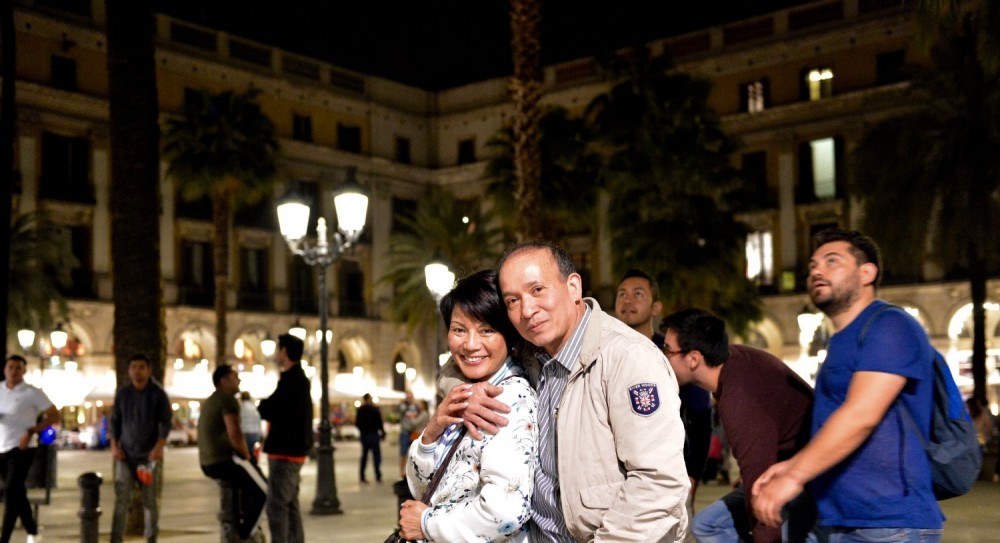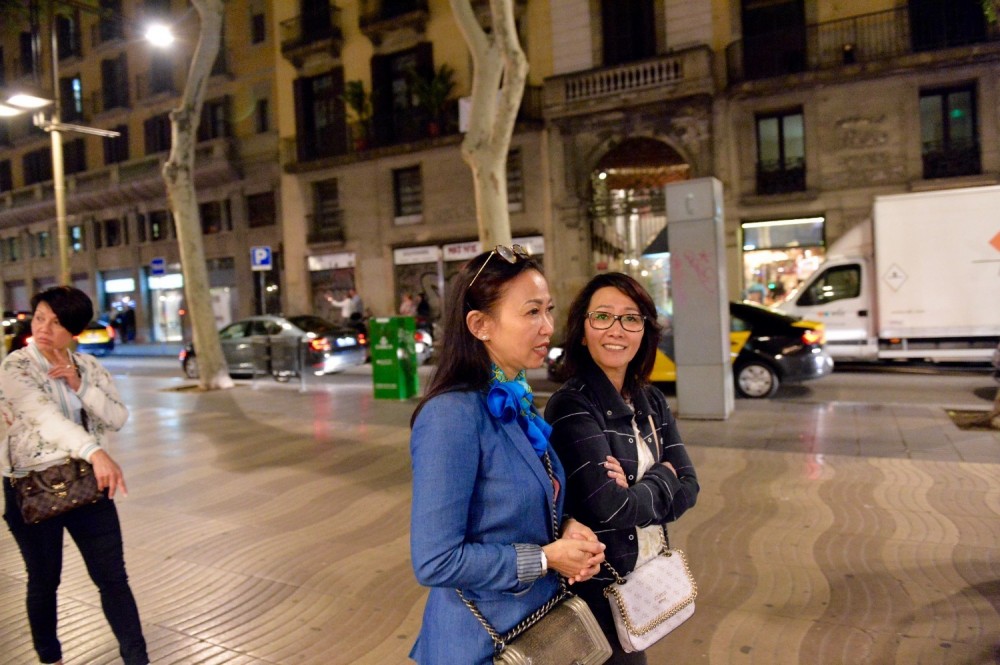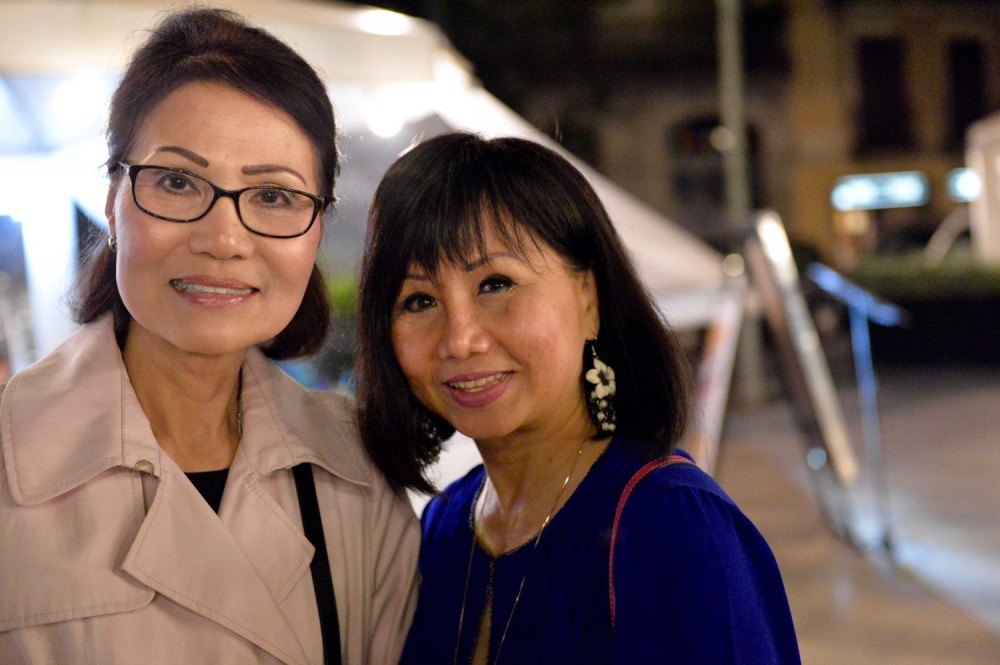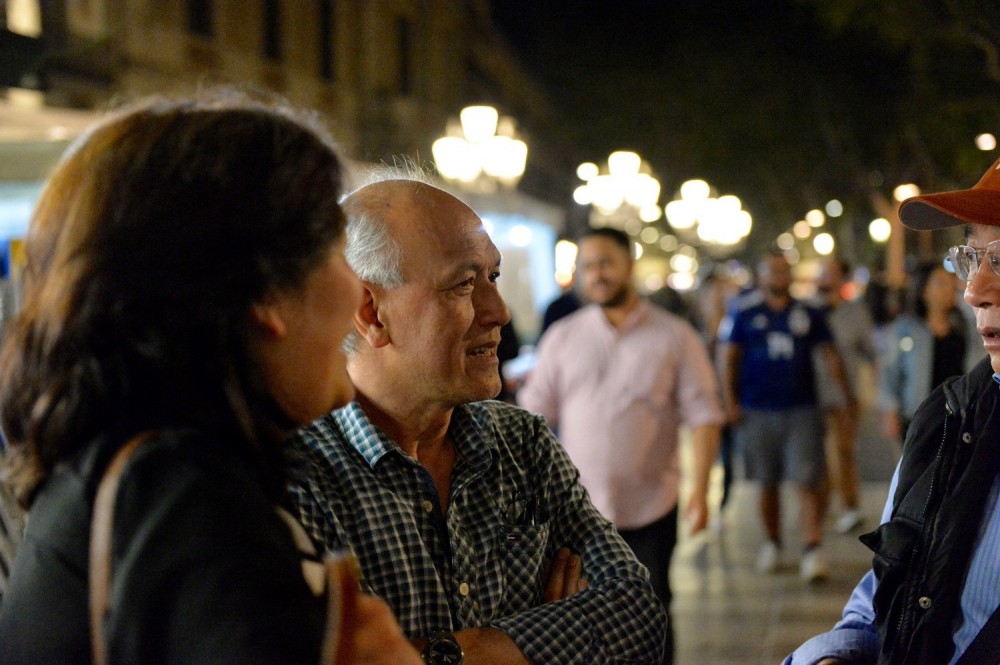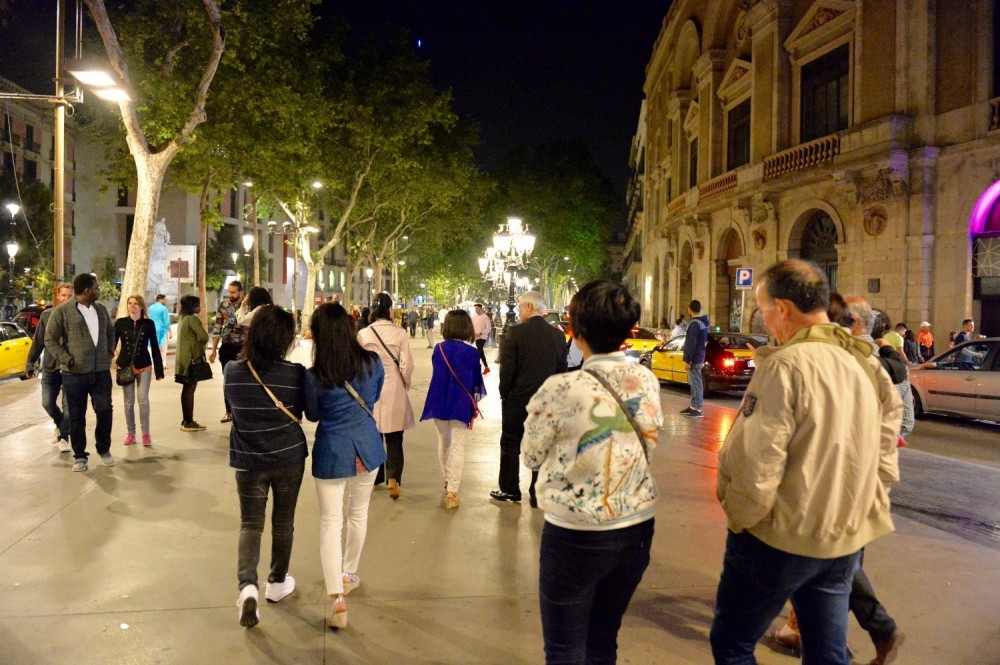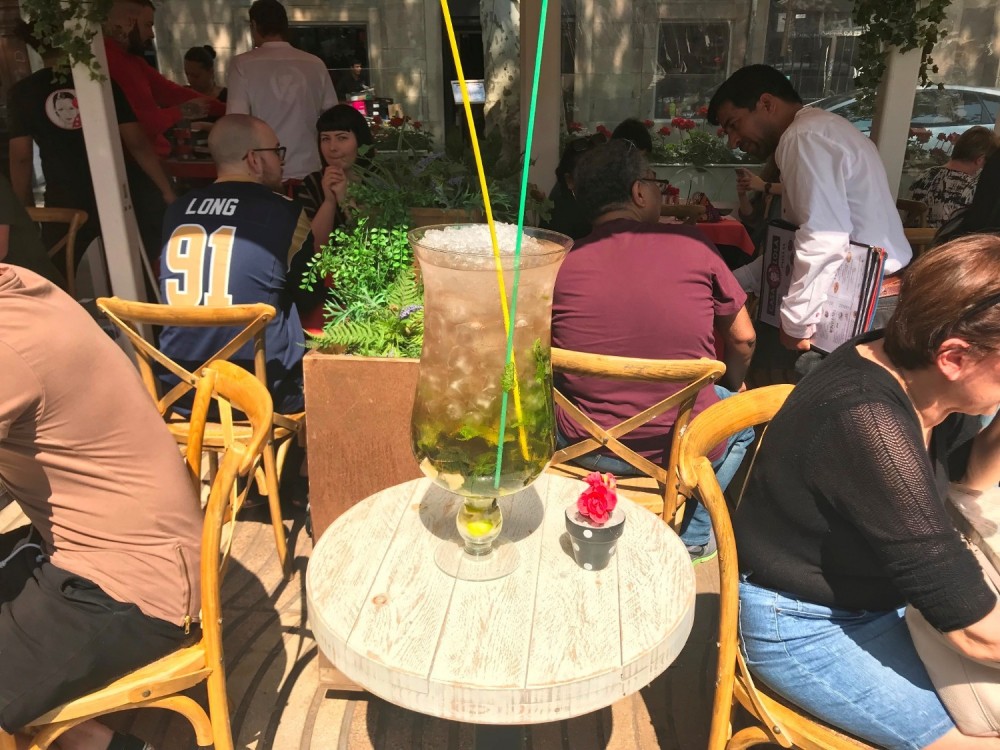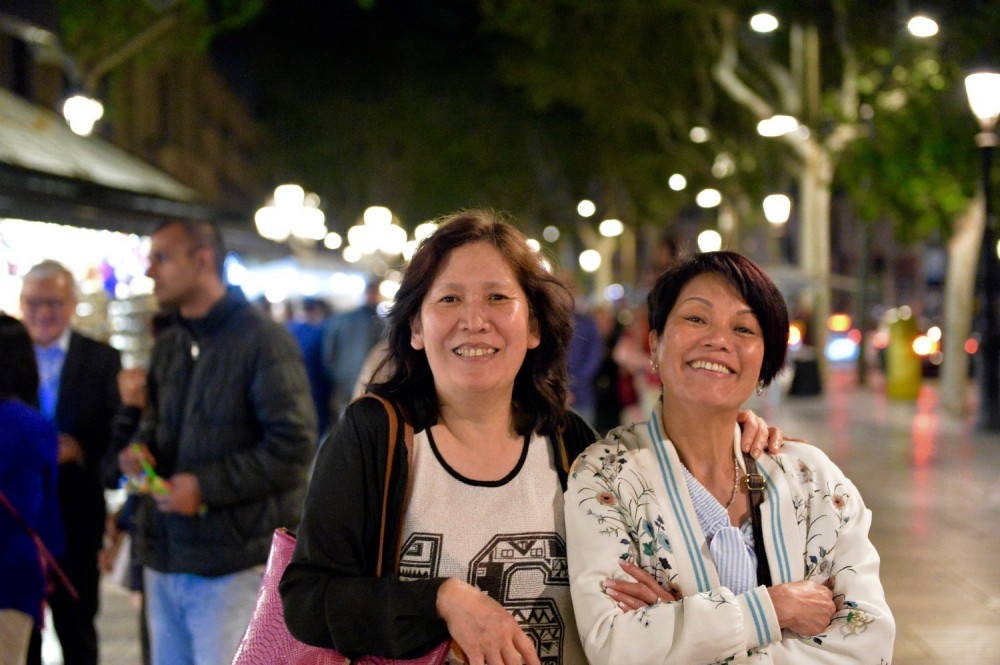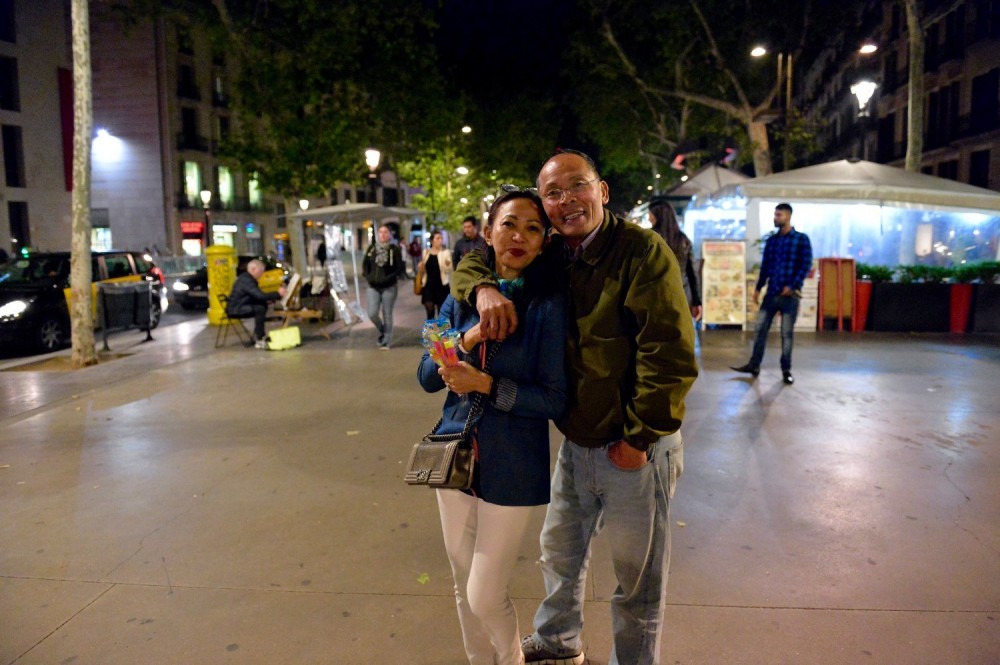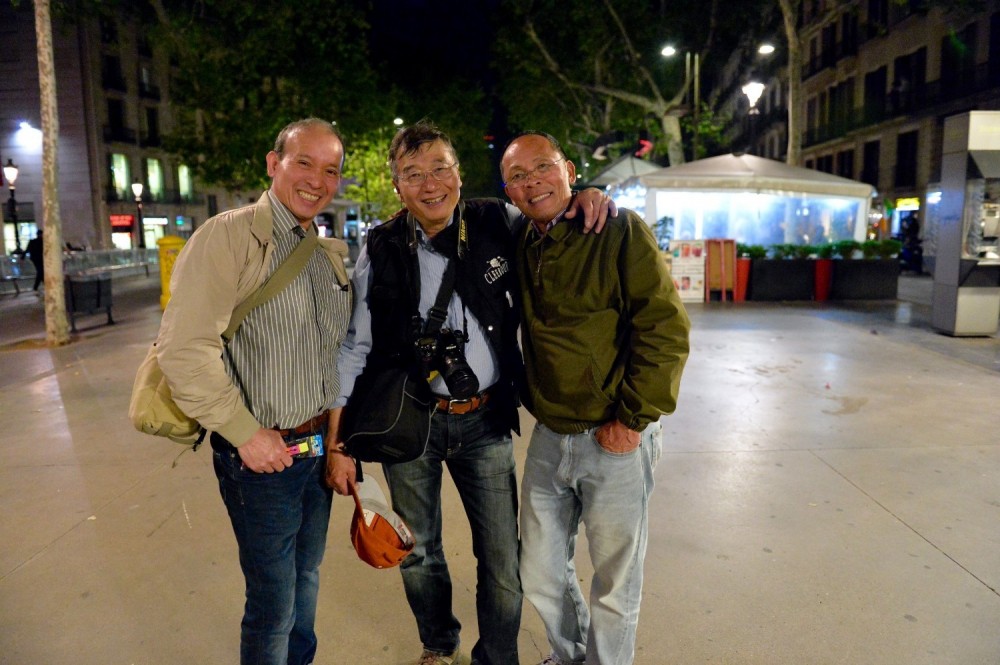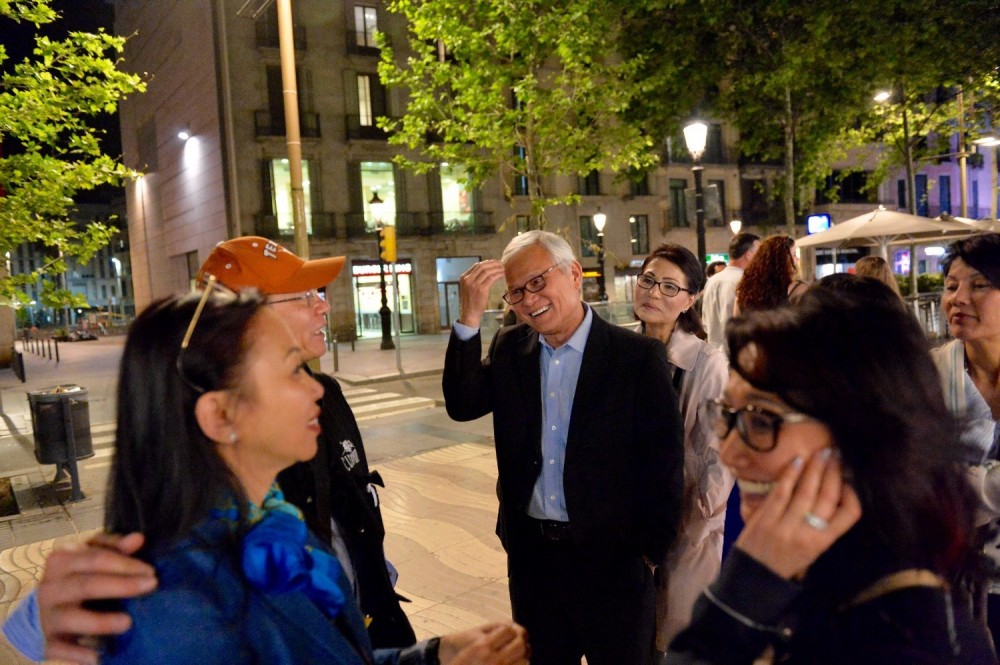 Friends saying good night!