Wednesday May, 9, 2018



All our friends are leaving today to board a seven-day Mediterranean cruise. We have breakfast together on La Rambla Street then go to their hotel to continue our visit and take more pictures before their bus arrive to transport them to the cruise port.

More hugs and kisses and we say goodbye to our friends and wish them a good trip.






​​

Heading to the market for breakfast with friends
L-R: Xuan, Yen, My, and Ha
Lee and Yen looking for things to buy
Back to the hotel, our friends waiting for a ride to the cruise terminal
Buying juice at the market
Dry fruits, nuts, and candies
Yen, Oanh, Ha, and Lee are like kids in the candy store
The Erotic Museum across the street from La Boqueria Market
They sell everything here including exotic fruits
We have lunch at this restaurant on La Rambla
These friends are ready for their cruise. We're here to say goodbye
For the remainder of the day, we have a long lunch at the Aromas de Istanbul on La Rambla Street then visit the La Boqueria Market nearby. The market is an enormous indoor market that sells everything from produce to flowers to meat. You can find unusual and unique foods like bull tails, black eels, special herbs, hand-made pasta, seafood, meat, cheeses, and wines here. On this beautiful afternoon, tourists pack the market and make it very hard to maneuver.

We conclude the evening with a dinner of fish and steak at the Tapas House on La Rambla Street.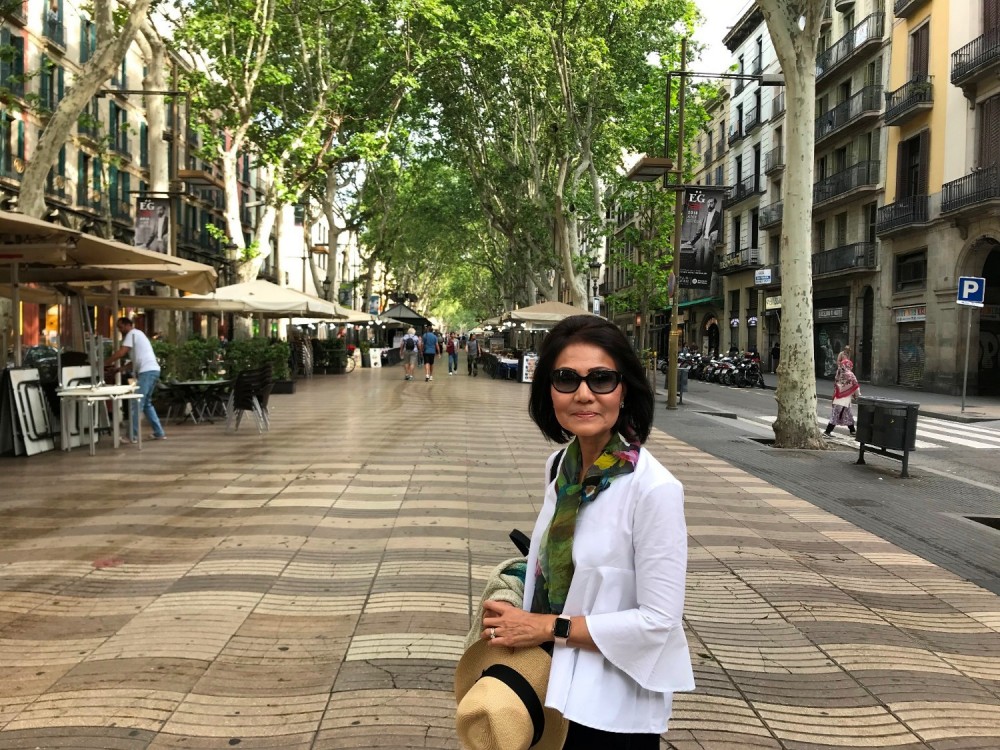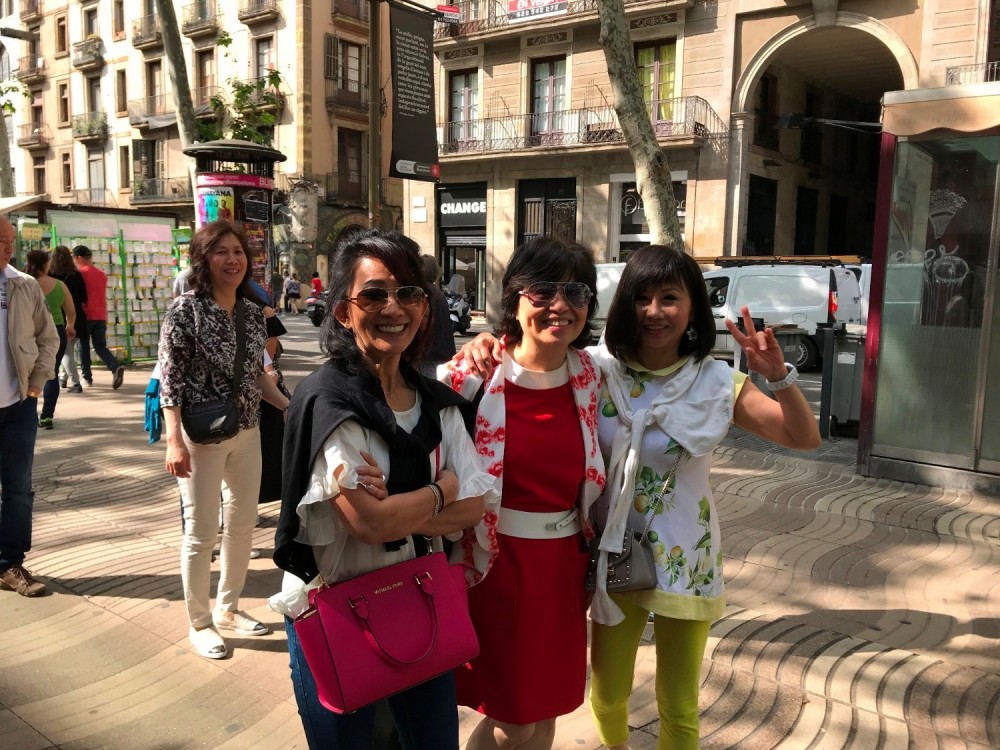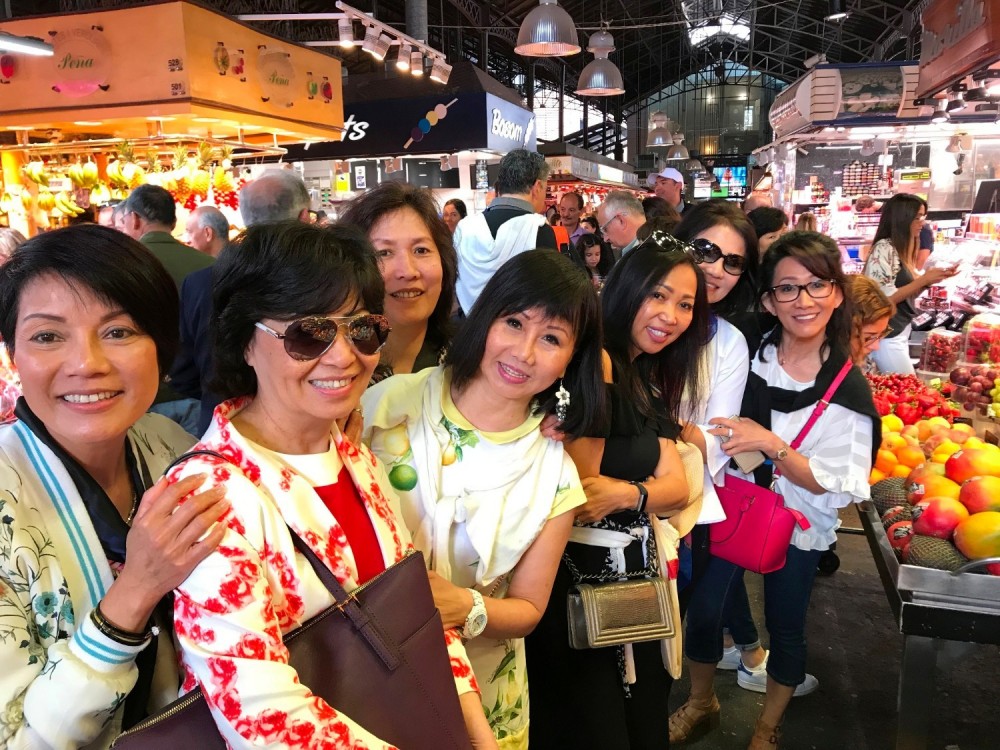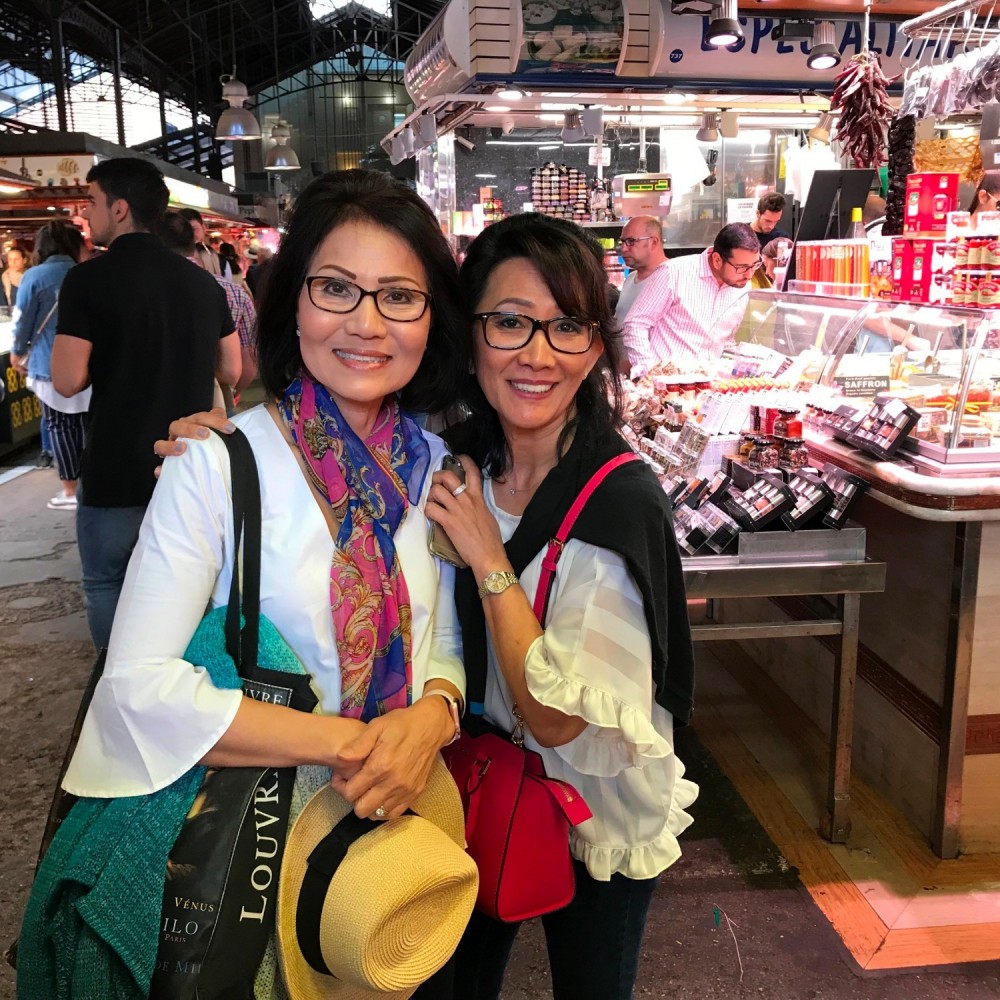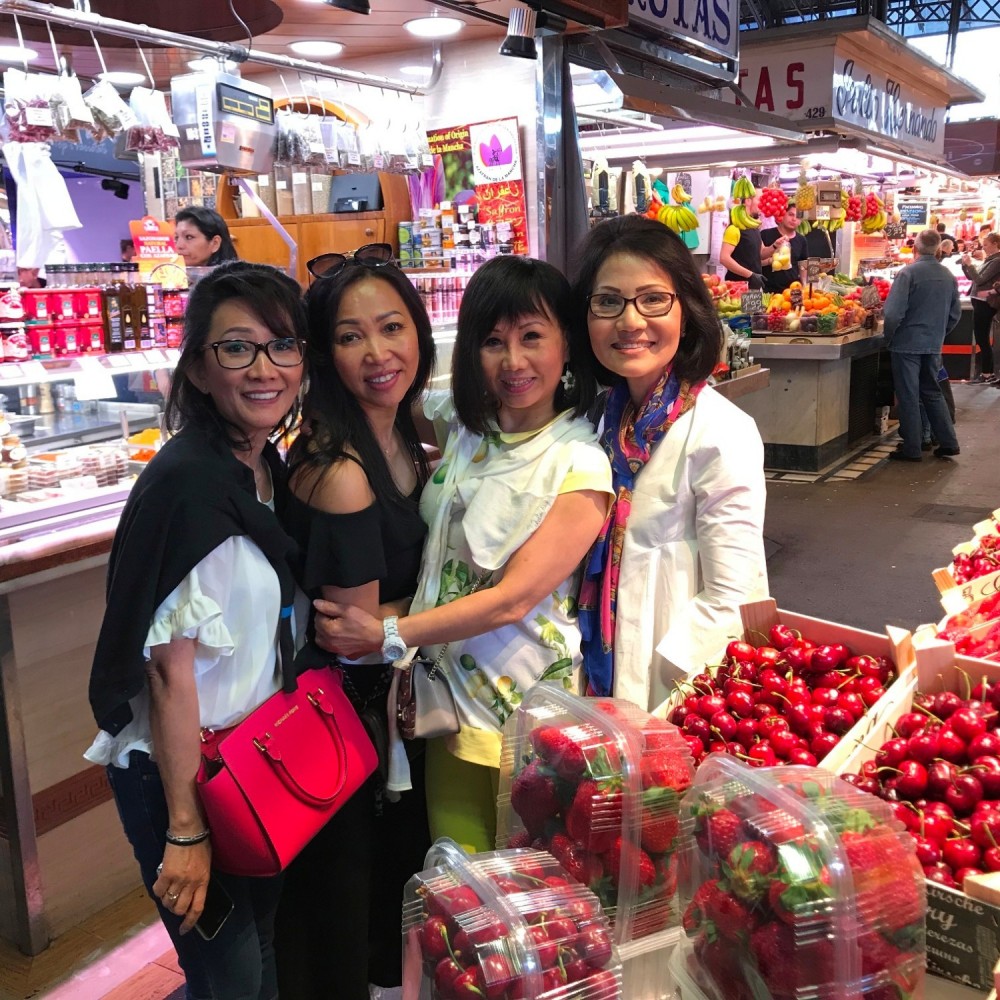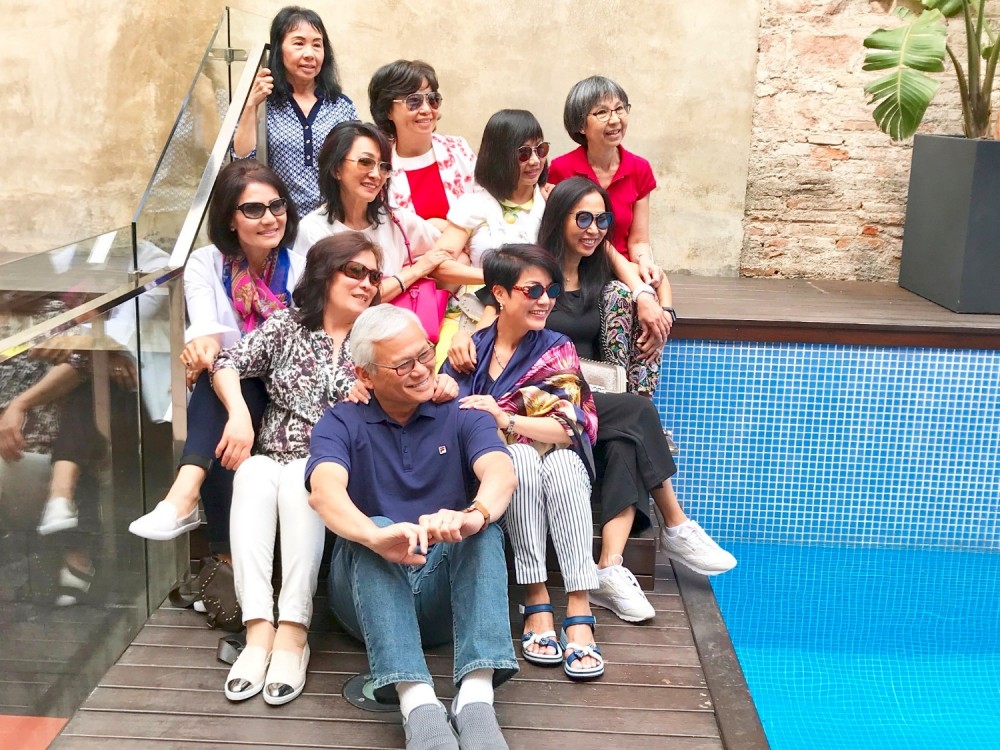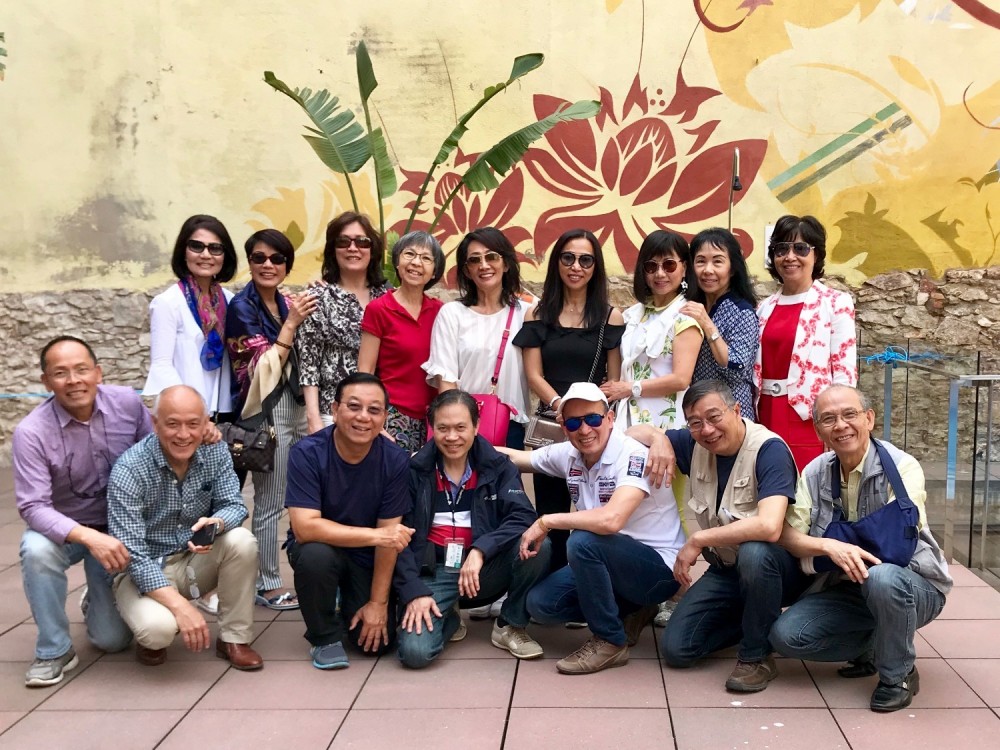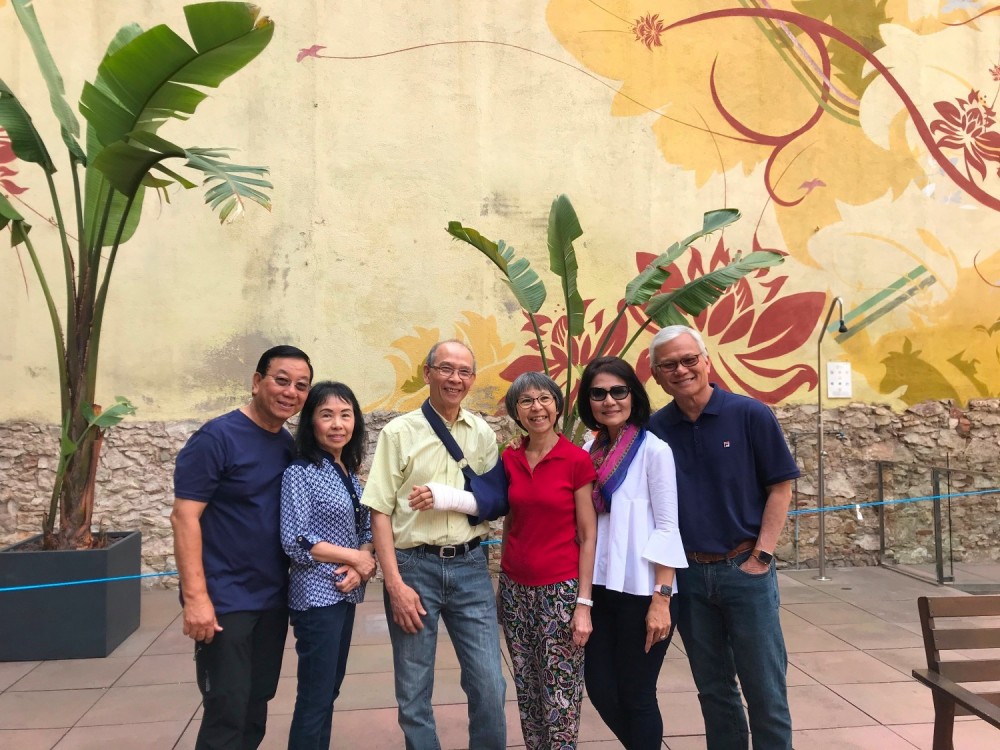 With my cousins and their husbands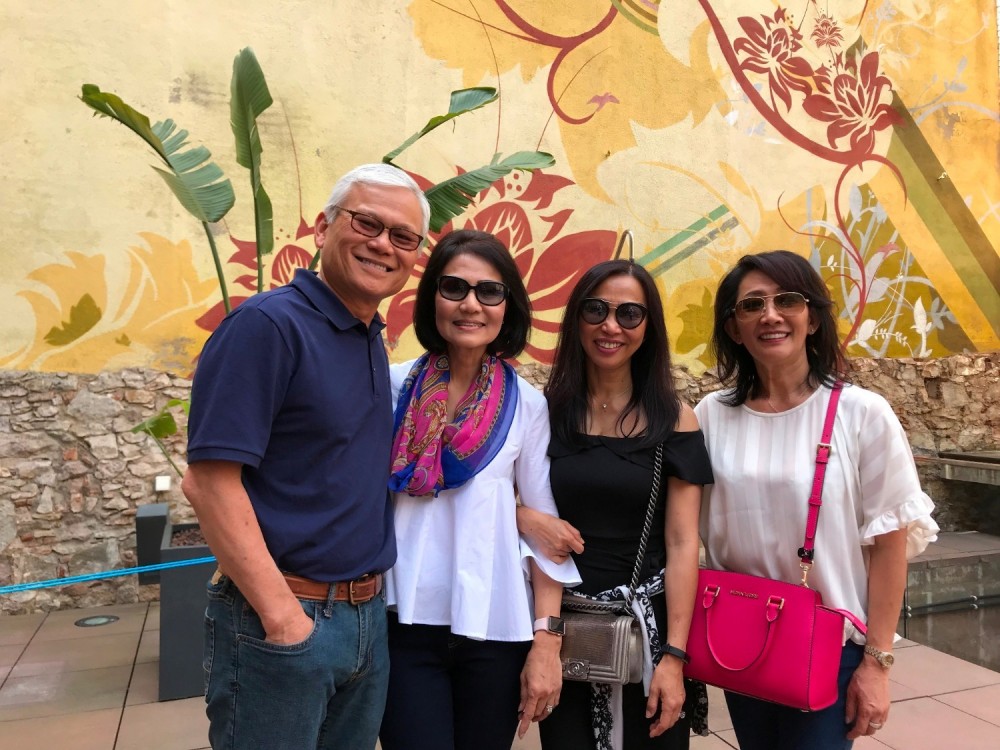 With the two sisters, Oanh and Yen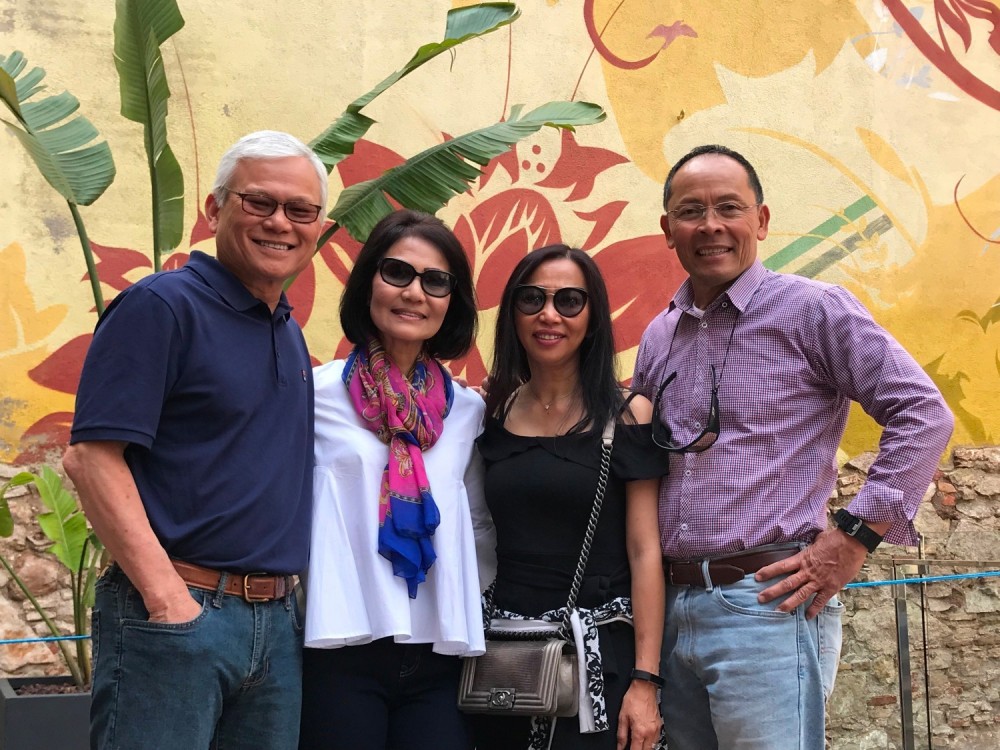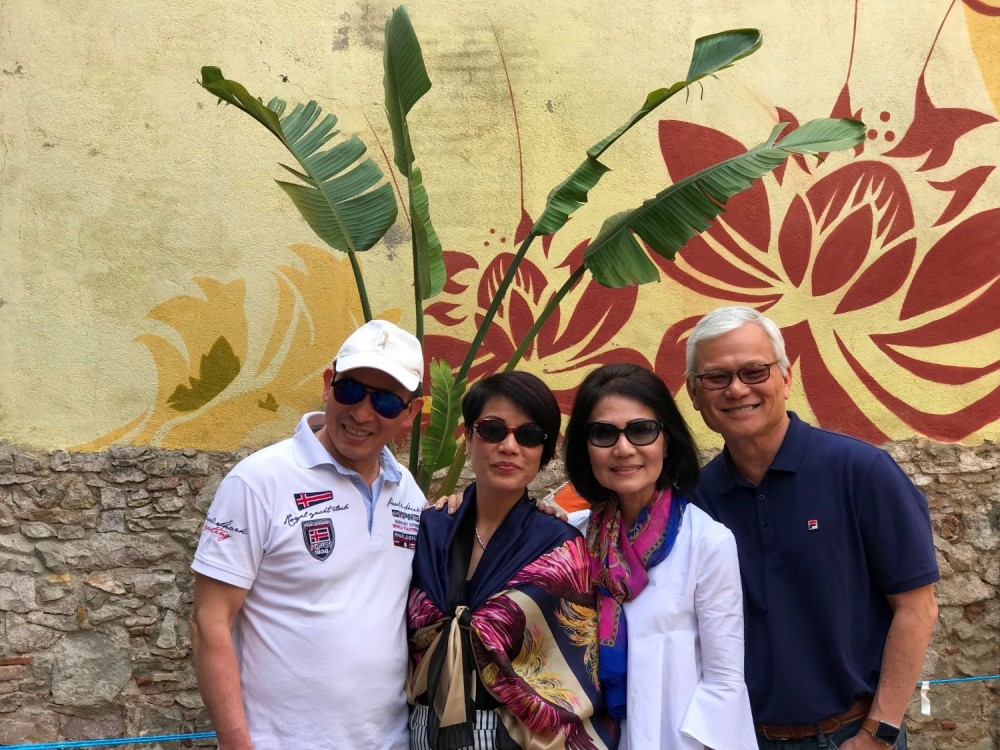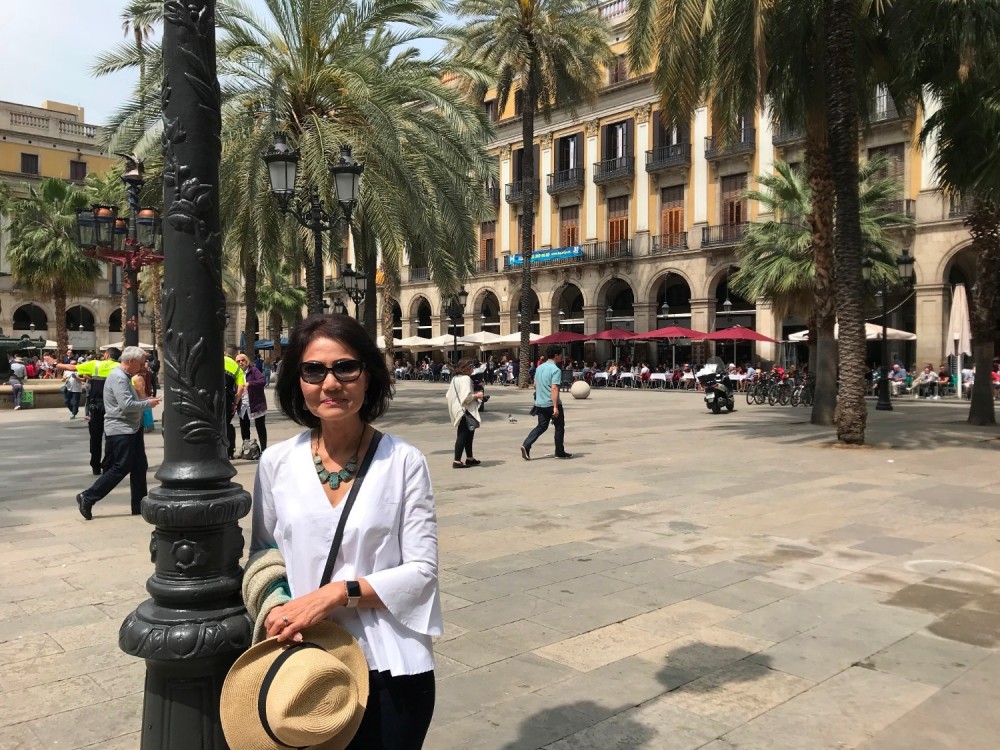 Friends gone, we continue to explore Barcelona. At Royal Square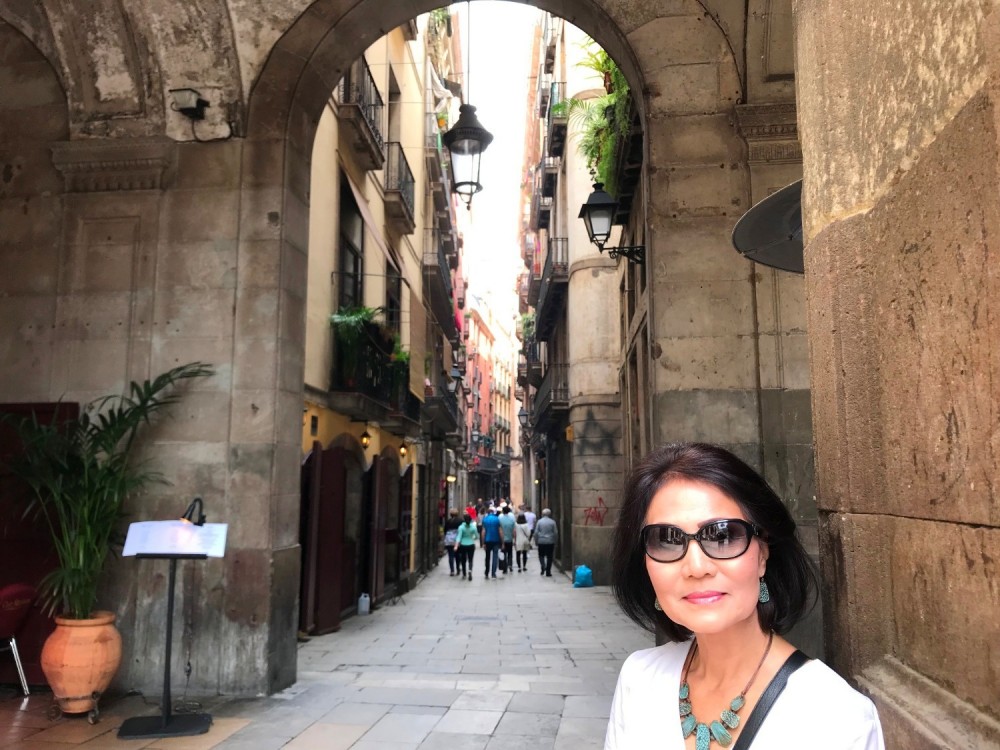 One of the entrance gates to the Square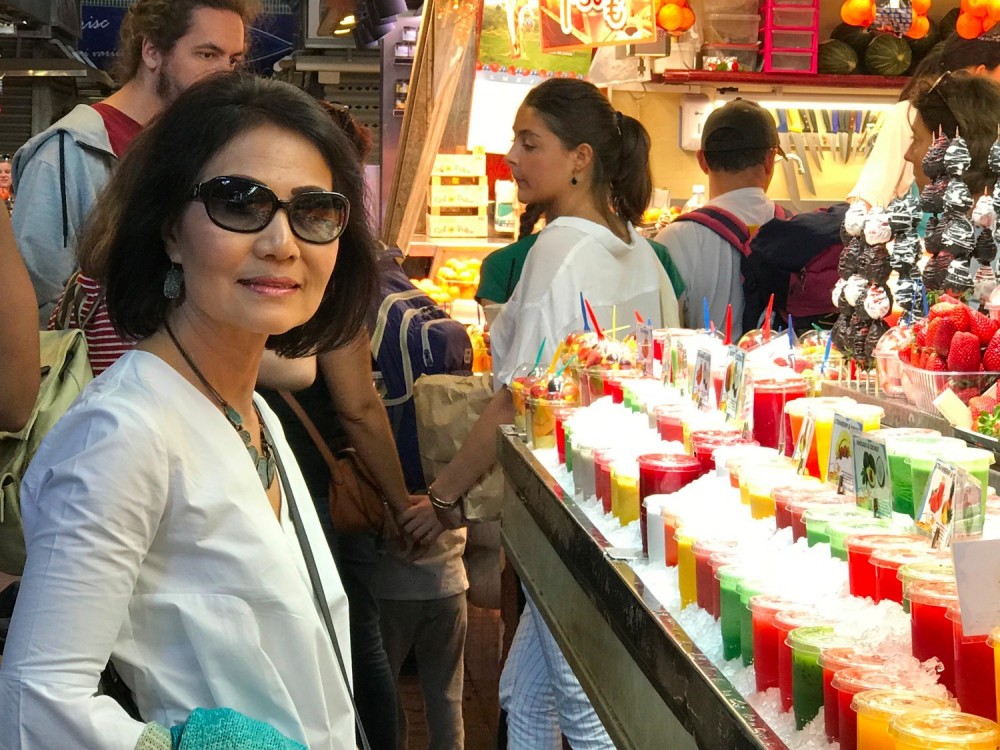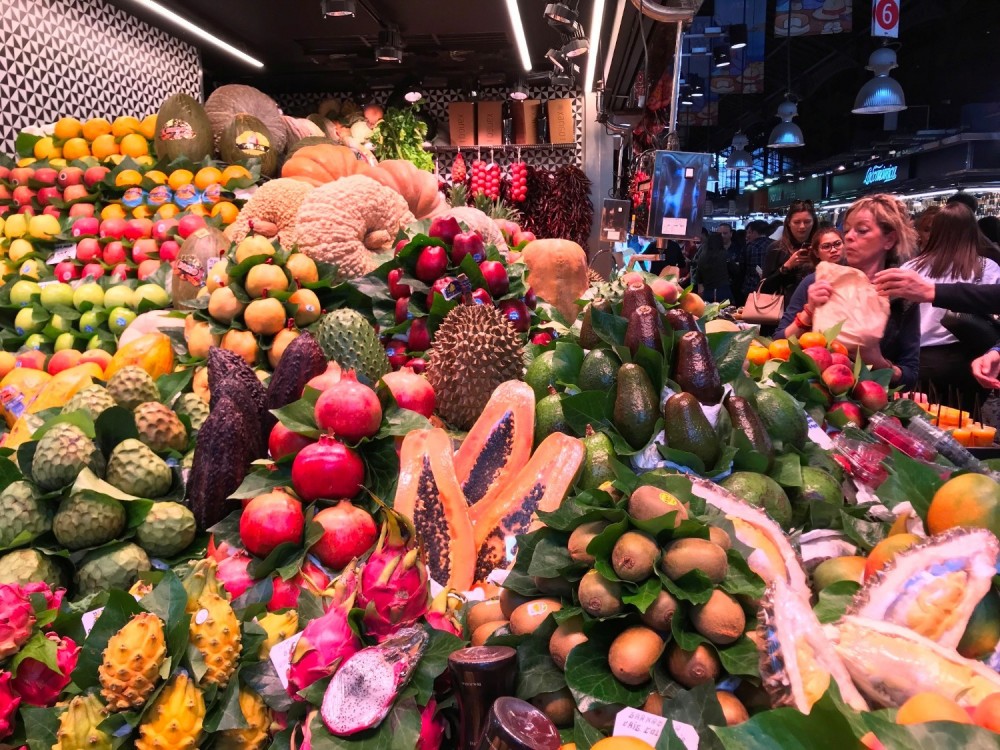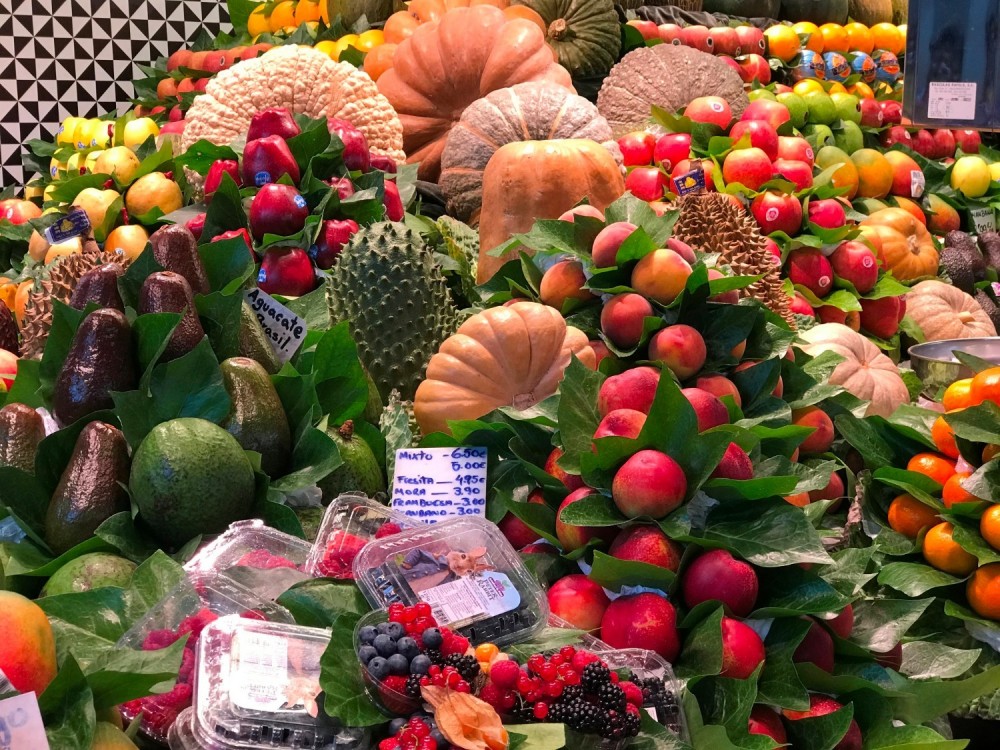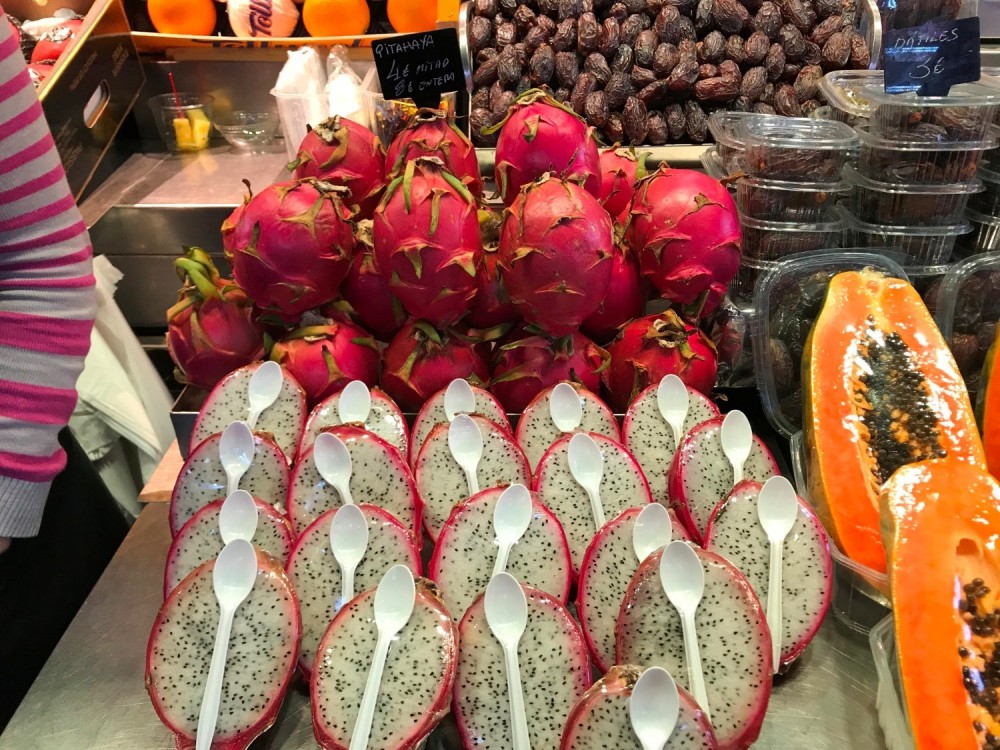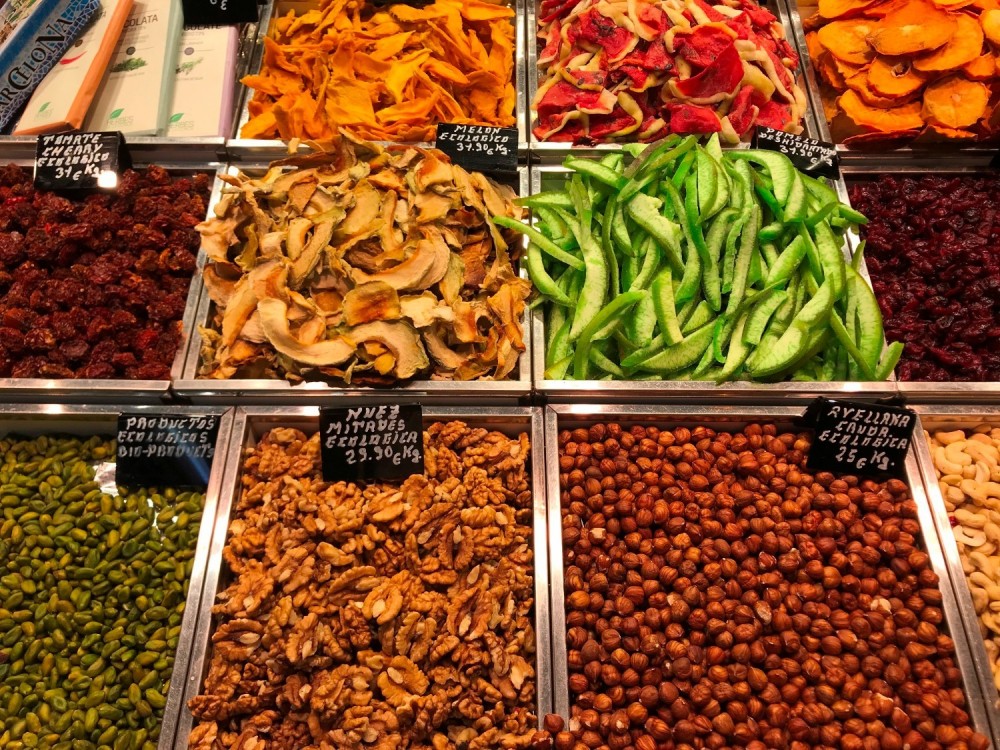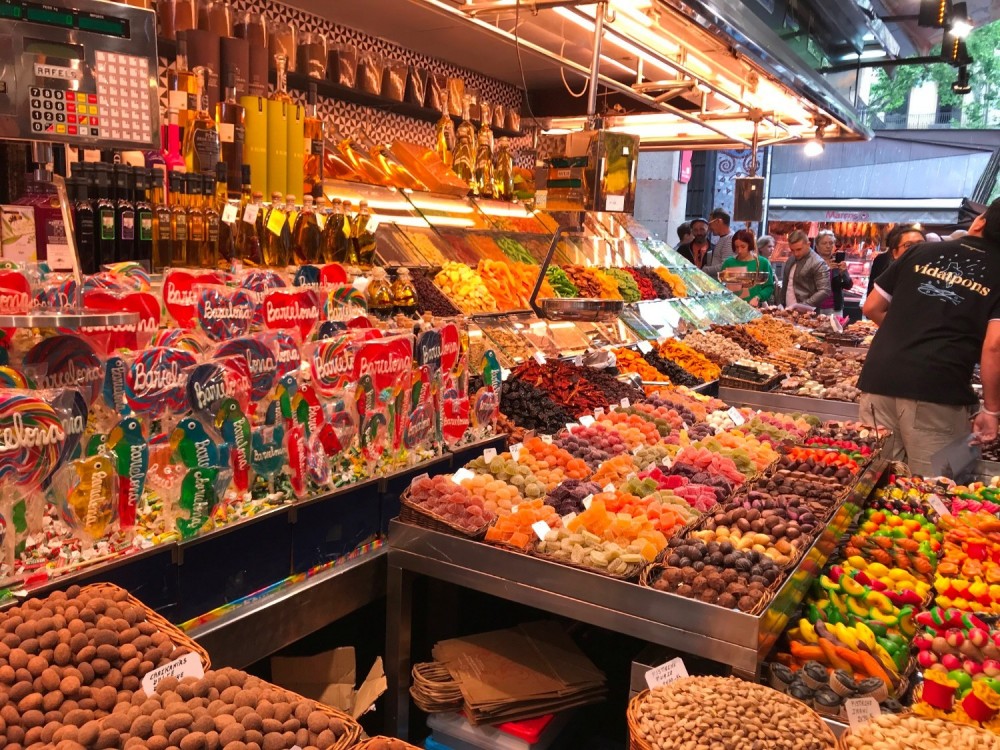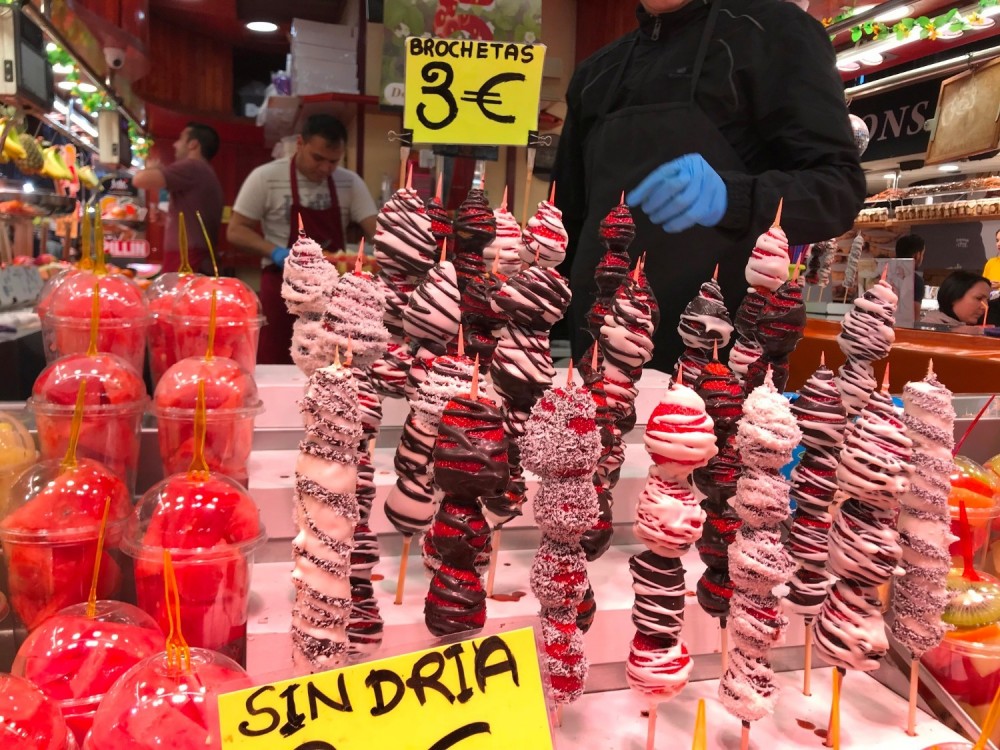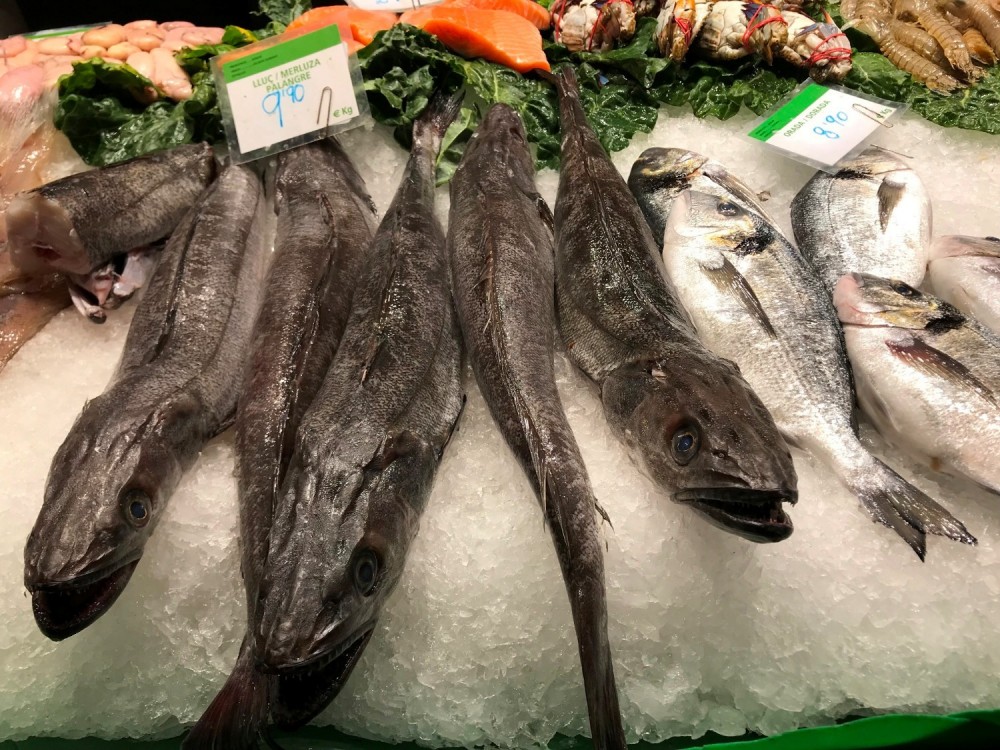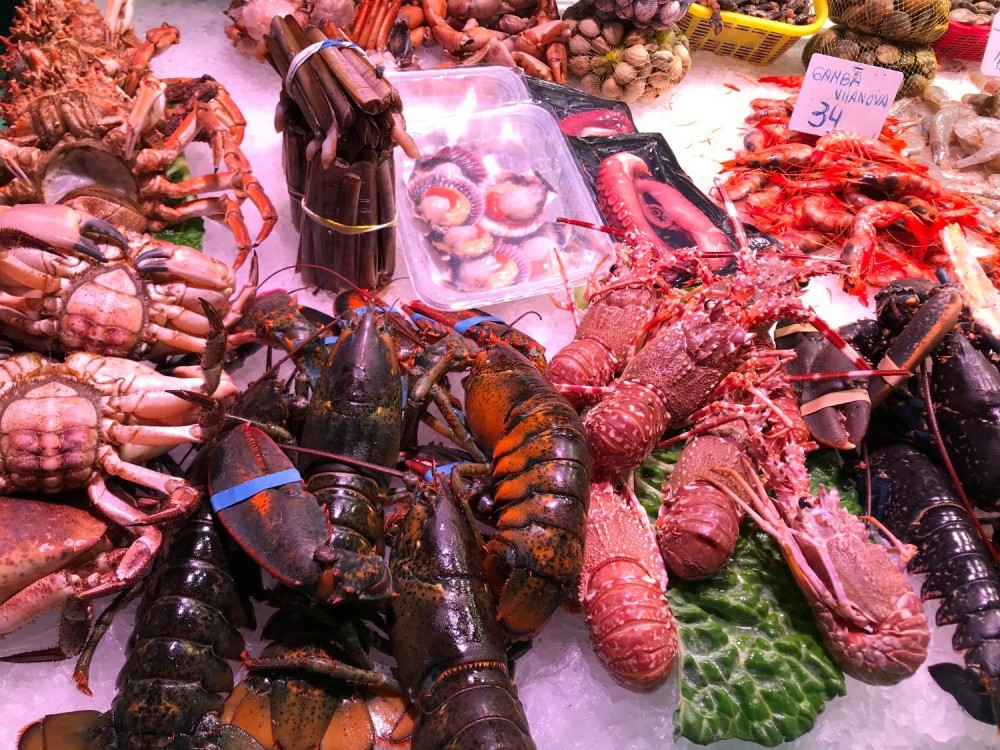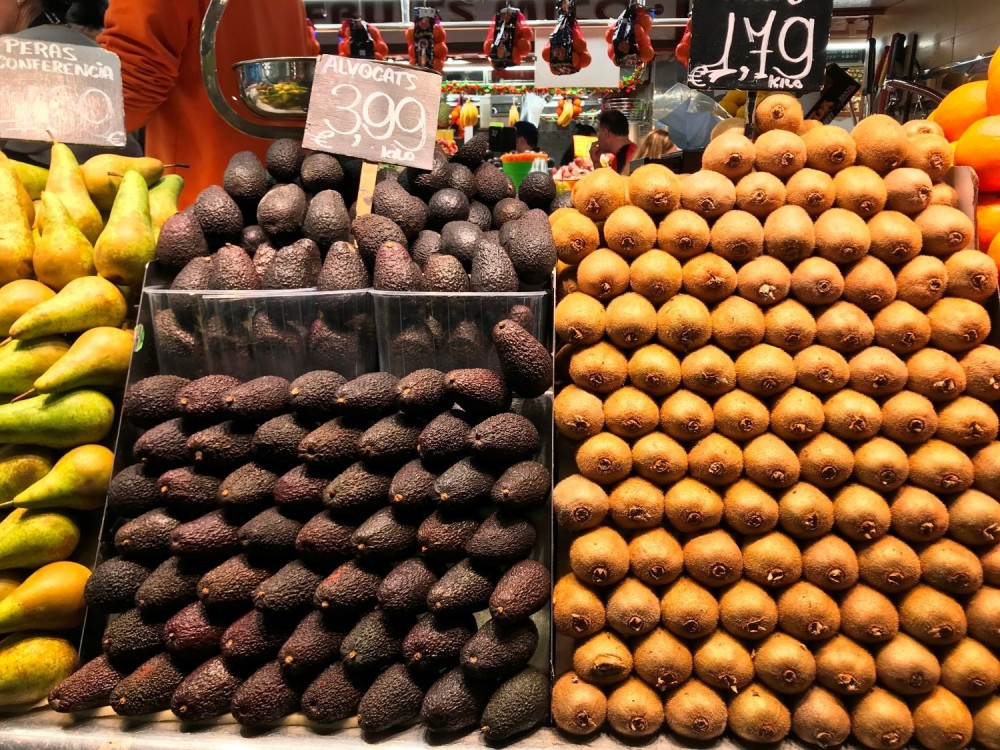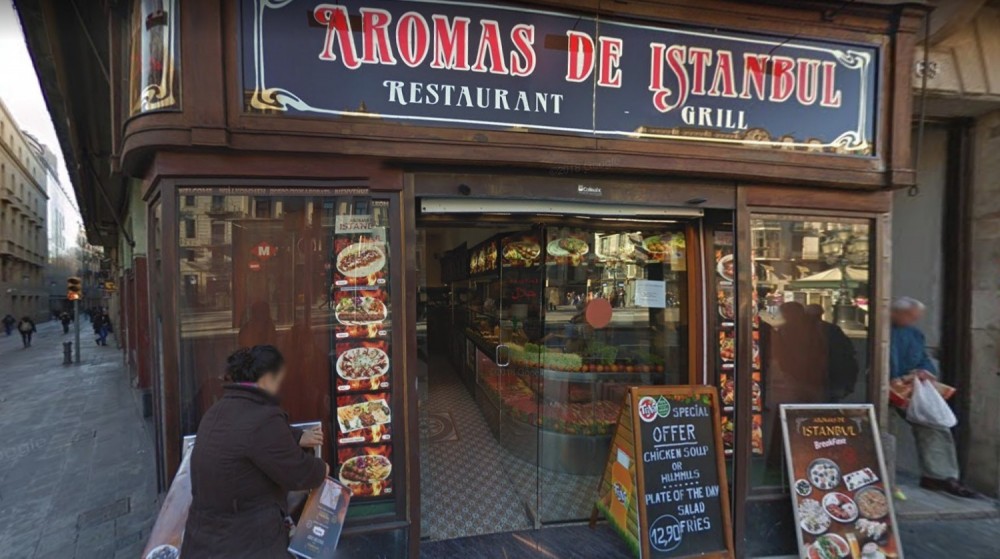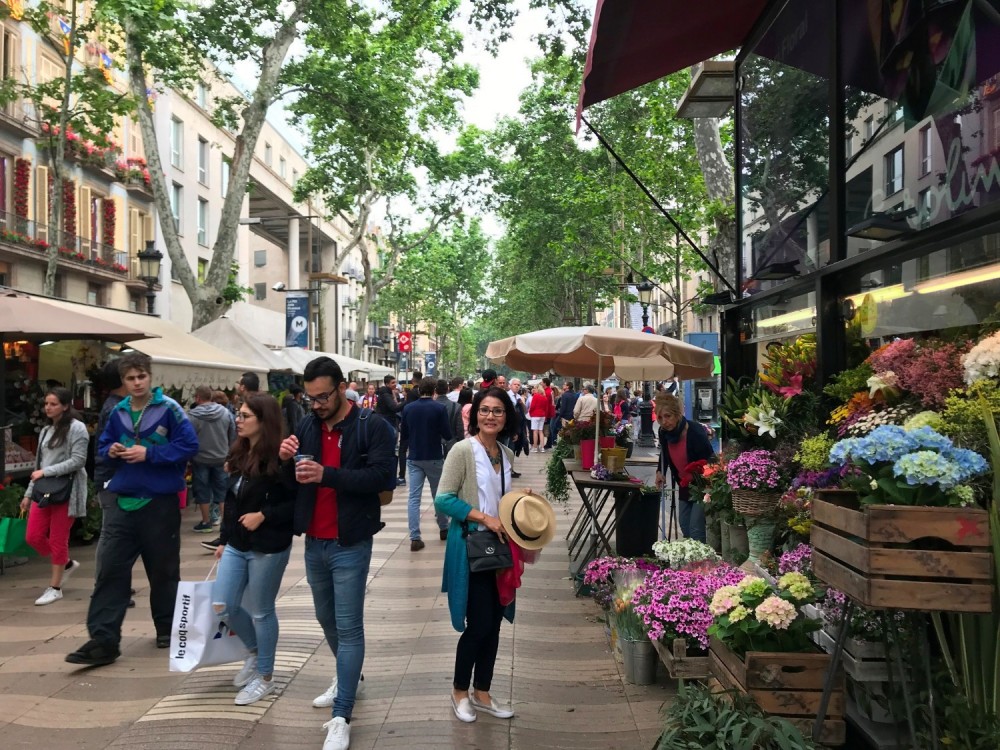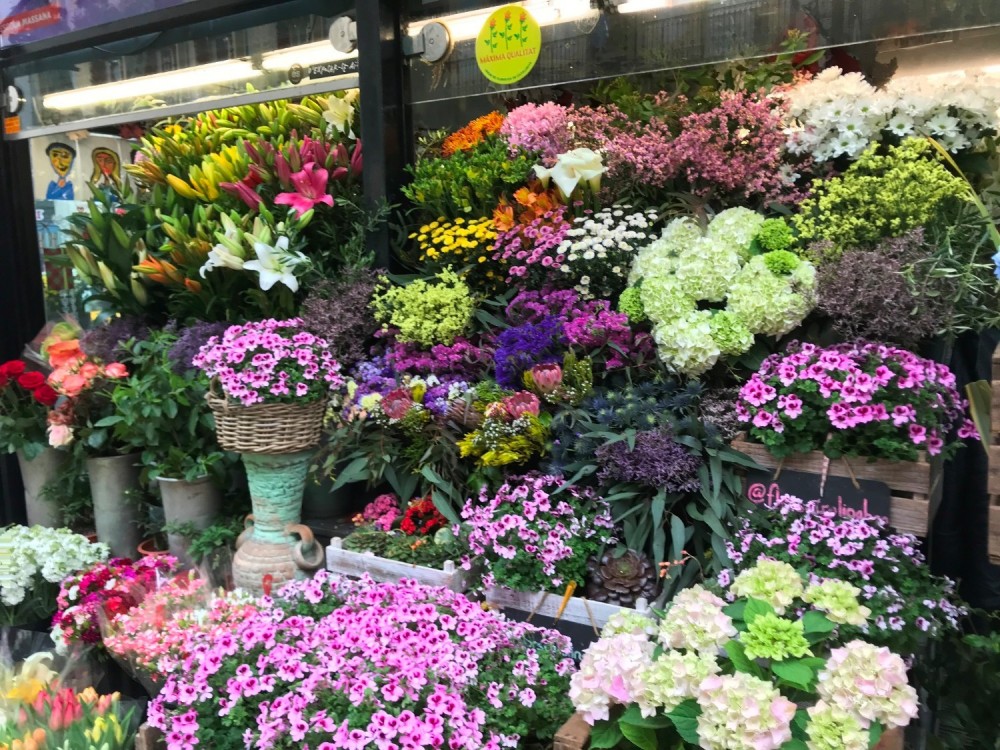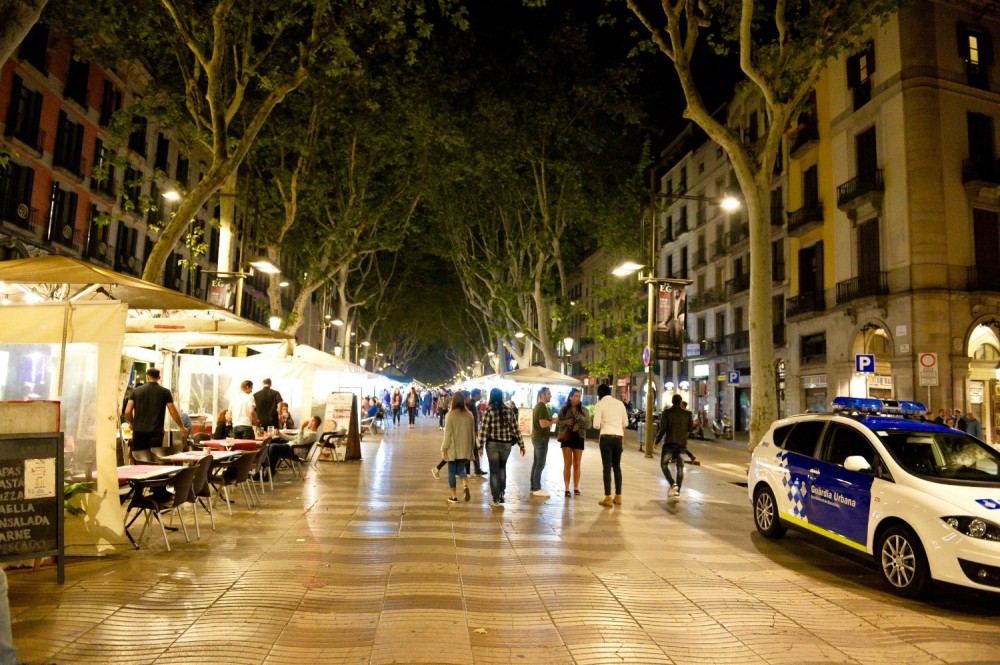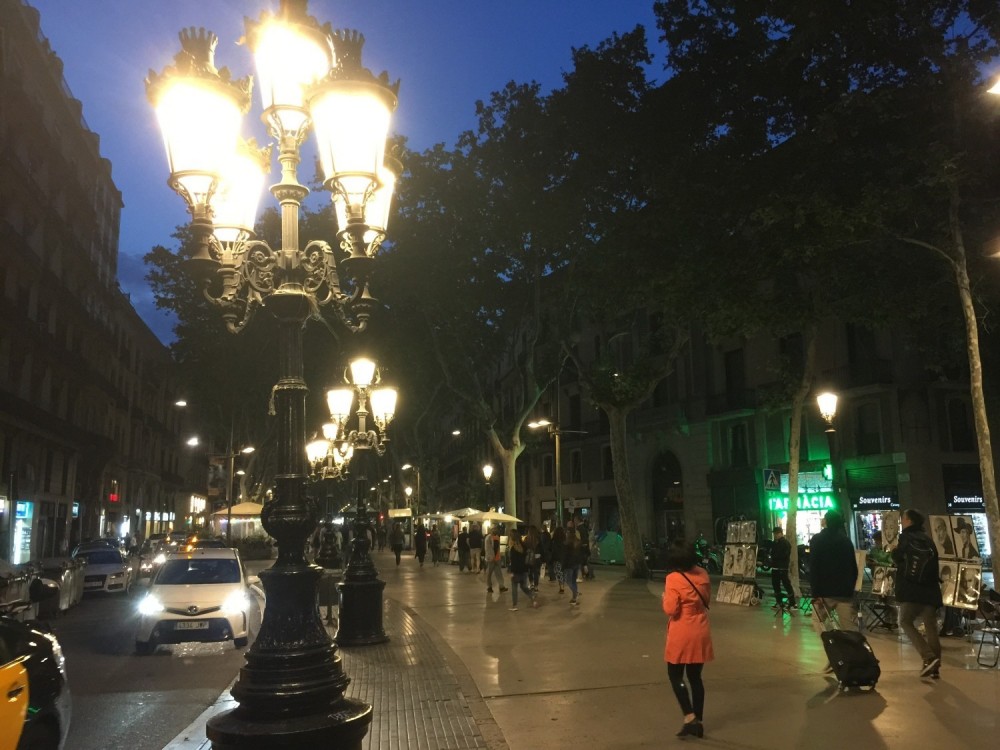 Beautiful light poles on La Rambla