Thursday, May 10, 2011, Barcelona



Today we have tickets to visit Park Guell, an Antoni Gaudi's creation. This architect sure has his signature written all over Barcelona. To get there, we take the metro to the Lesseps Station then take a long walk uphill. The park contains amazing stone columns, twisting paths, beautiful gardens, and interesting-looking buildings. A Gaudí-design dragon fountain is situated at the entrance greeting visitors to Park Güell. Everything here is just breathtaking.





​​

Stairways to Hipostyle Room
We catch the metro to go to Tibidabo Church from Catalunya Place
Then we climb to Mount Tibidabo in this funicular
With our stomachs full we decide to visit Tibidabo Church on top of the Mount Tibidabo, the highest point in Barcelona. A combination of metro, bus and funicular ride finally get us to the beautiful church. Here it seems the temperature has dropped several degrees as we are so much higher. We can see the Barcelona City and the Mediterranean Sea beyond, and we can also spot the Sagrada Familia with its towers and cranes.





Restaurante un Capitol de Vietnam
Tibidabo Church seems to have two parts. Orthodox on ground level and Catholic on the higher level
View from the church. The City of Barcelona is below
Don't know why they had to put an amusement park at the base of this magnificent church
Fancy yachts at the marina
Lunch today is at the Restaurante un Capitol de Vietnam near the Verdaguer metro station. We have a large lunch of spring rolls, crepes, and various noodles and although the foods taste slightly different from what we're used to, they are all quite good.
On way to Barceloneta Beach. Christopher Columbus Monument
The Tibidabo Church appears to have two separate parts, the lower and upper part that have slightly different architecture. The view here is great but I regret to see they had built an amusement park right next to the church which seems to destroy the view and the tranquility of the church
Riding down the funicular, we stop and the El Balconet Restaurant to have a drink and admire the view before we head back to Barcelona.
​
Since this is our last day in Barcelona, we intend to make the most of it so instead of resting, we walk from our hotel to Barceloneta Beach, a lovely walk where we see numerous sidewalk cafes, souvenir shops, and street vendors and performers. The yellow sandy beach is wide and clean, and the water looks cool as it is still springtime so the beach is not very crowded. To our right, we can see the W Hotel shaped like a sail standing proudly in the late afternoon sun.

It's late when we take the bus back to La Rambla Street where we have a nice dinner of mussels and pasta, and a late night drink to thank the beautiful city of Barcelona.

What a great trip!


Dinner on La Rambla. Mussels and seafood pasta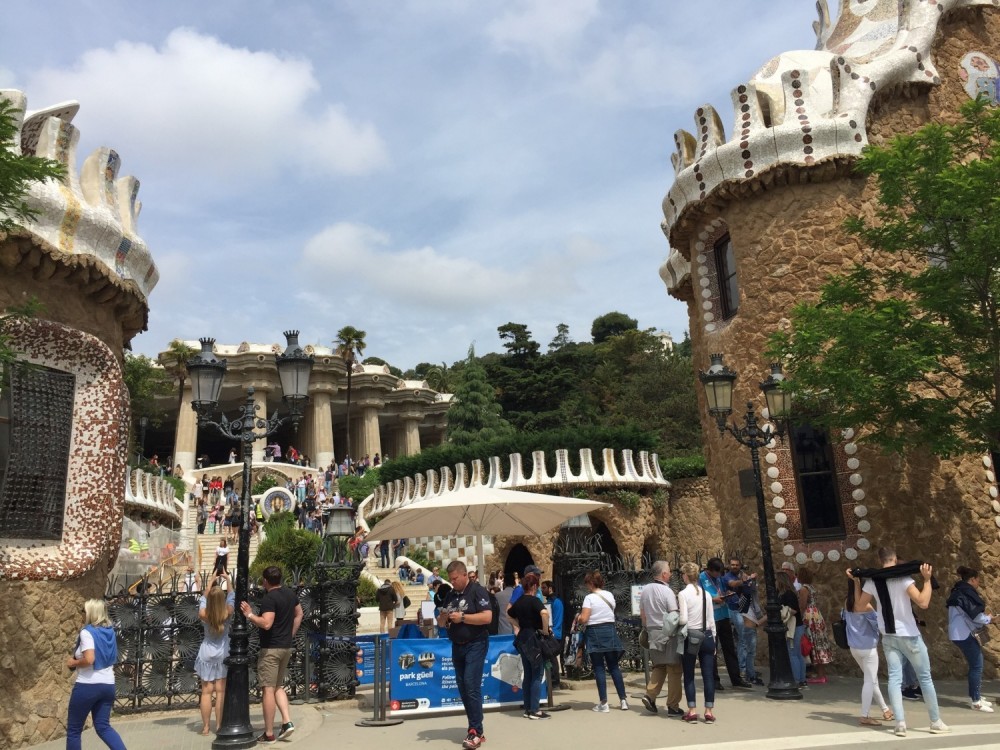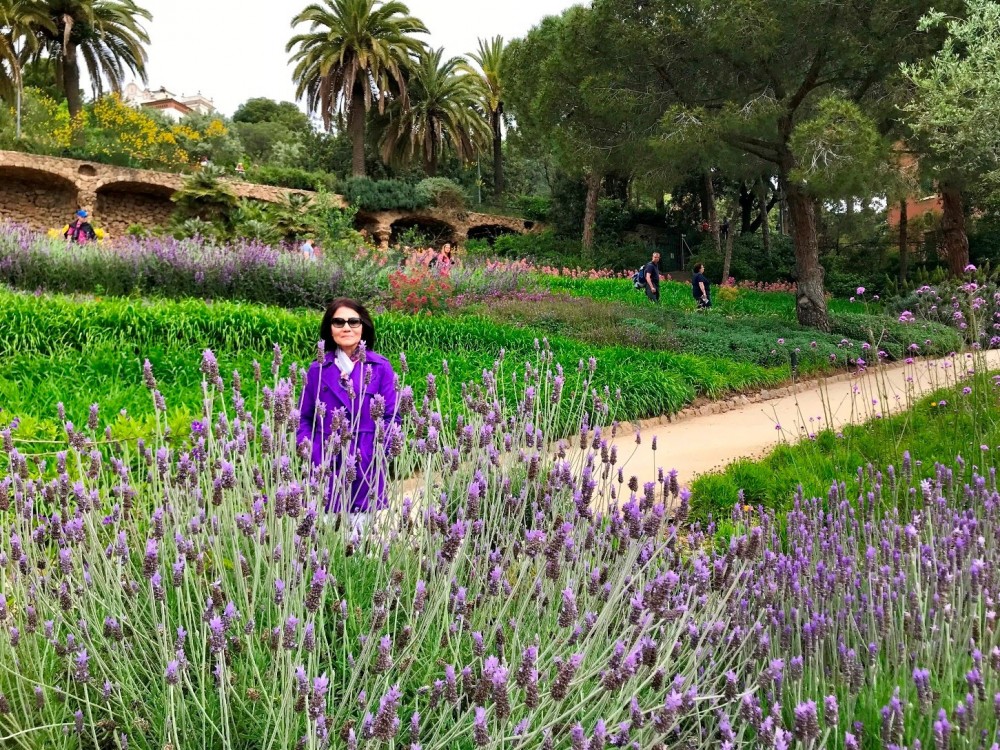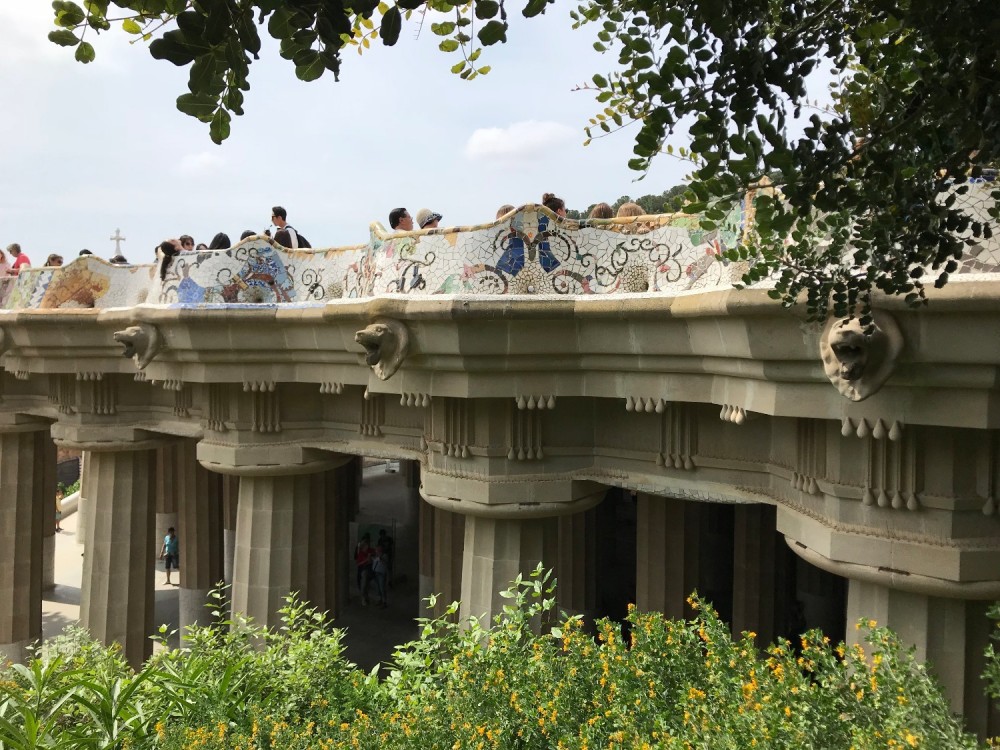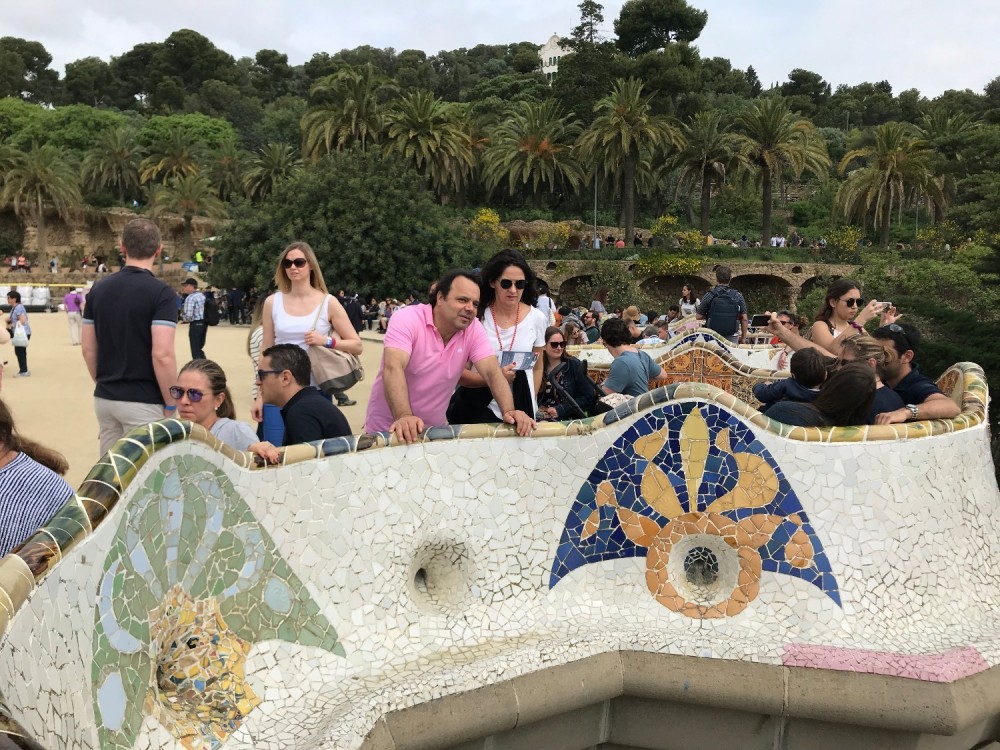 Interesting tiled benches in the Nature Square