Day 11. Thursday, June 20, 2019, Seville



Seville celebrates Corpus Christi, a major Catholic event, in a big way. It's one of the most important and festive days of the year in the City and for this year, it falls on June 20. Corpus Christi (Latin words for 'Body of Christ') celebration is dedicated to the body and blood of Jesus and includes a major procession that starts early in the morning and ends in the early afternoon at the Seville Cathedral.

The whole city is decorated for the occasion. Neighborhoods set up their own altars, building balconies are draped with flowers or colorful blankets, street light poles are wrapped in rosemary and other flowers, bands practice their processionas they wait for their turns, and people line up along the route to witness the carrying of the altars, the singing, and the marching, while church bells ring.


Light breakfast this morning
at a sidewalk cafe under a grove of orange trees
... although we don't dress for the occasion
This altar has Mary.
​
The NO8DO is a symbol of Seville and stands for 'Nomen Domini' or 'In the name of God'
Corpus Christi procession begins early
Large crowds flooding city streets
Young men would carry their altar down the street to the Cathedral
At the conclusion of the procession in the early afternoon, people in their best clothing stream into the restaurants and bars around the Cathedral to eat, drink, and continue their celebration.


​​
Our group breaks into smaller groups so we can more easily traverse along streets packed with people. We watch the procession until the end then wander around the neighborhoods to see the returning of the altars before we sit down at a sidewalk café for lunch. Corpus Christi is such a festive event and we are so glad we get to see it.
Some figurines look rather scary
Baby Jesus in Mary's arms in this altar
What a festive celebration
People celebrate by eating and drinking
Statues on the Cathedral main door
Ha, Lee, and Oanh at the Cathedral after the Procession
After a short siesta at the hotel, we re-gather and walk to the Postiguillo Tapas Restaurant for dinner. We had dinner here two nights ago and because everything was so good and inexpensive, we decide to return.

​
After dinner, some in the group go see a bull fight at the Bullring of the Real Maestranza, and others including Lee and me walk down the river to burn off the calories and to see other areas of Seville.

​

Dinner at Postguillo Tapas
Sevillians ready for the Corpus Christi Celebration ...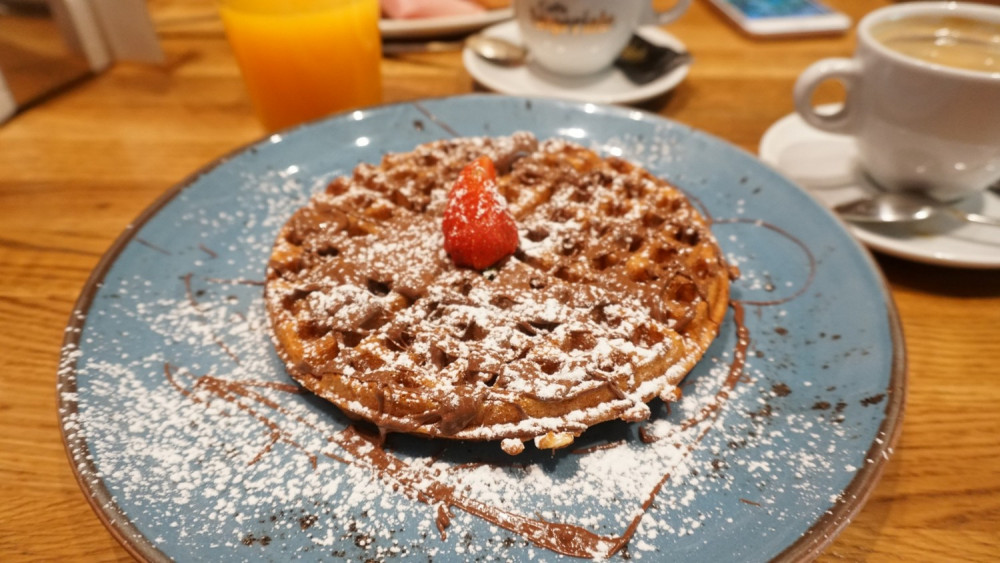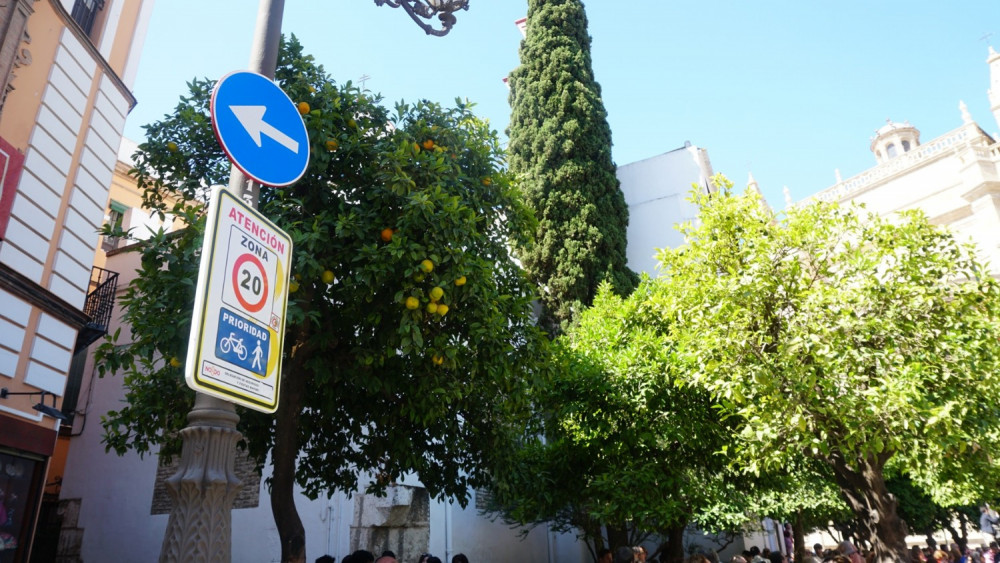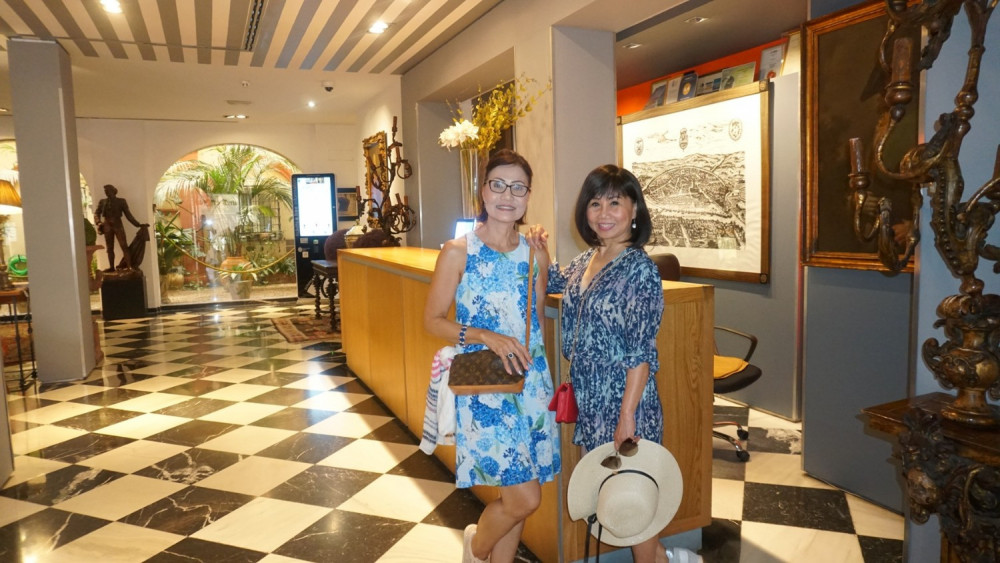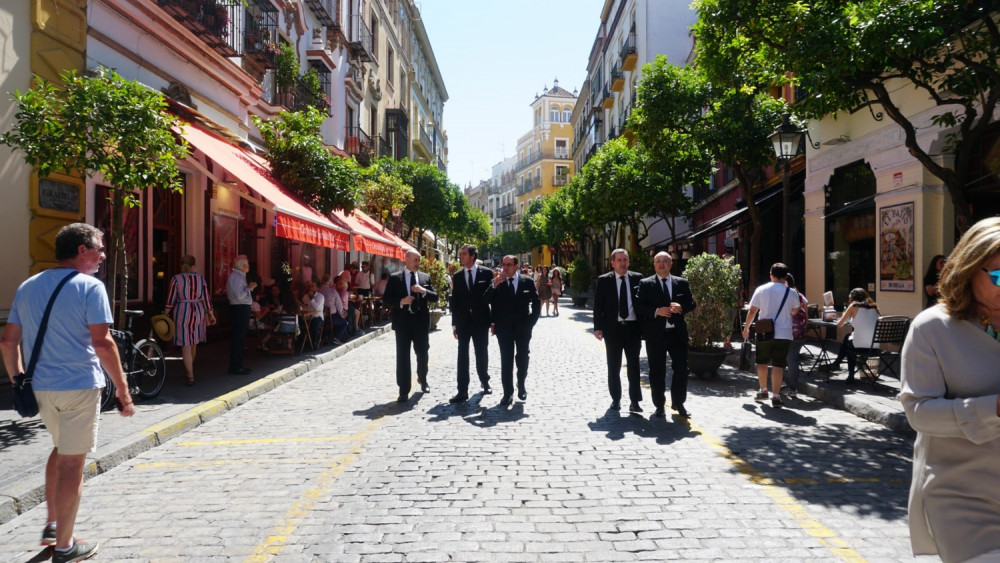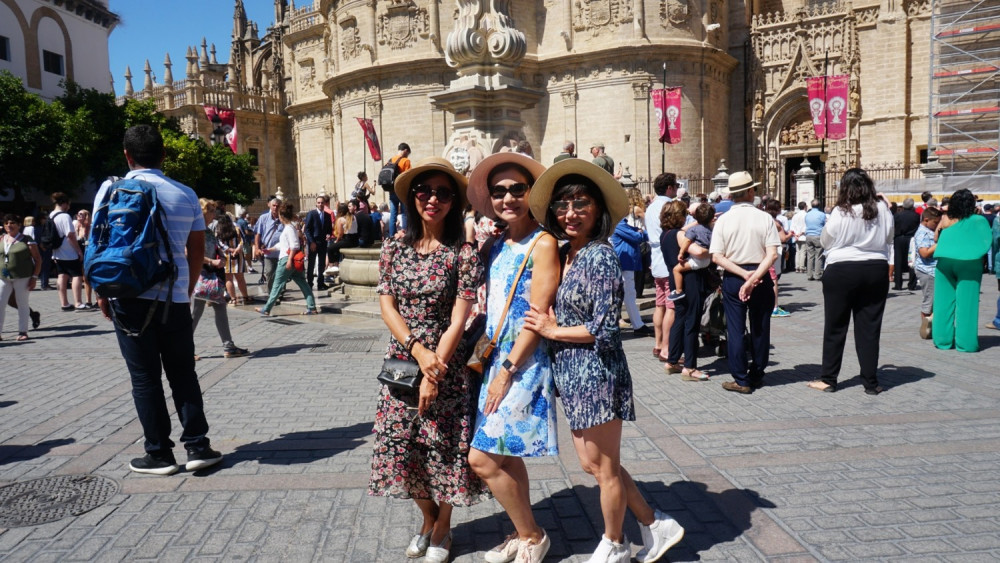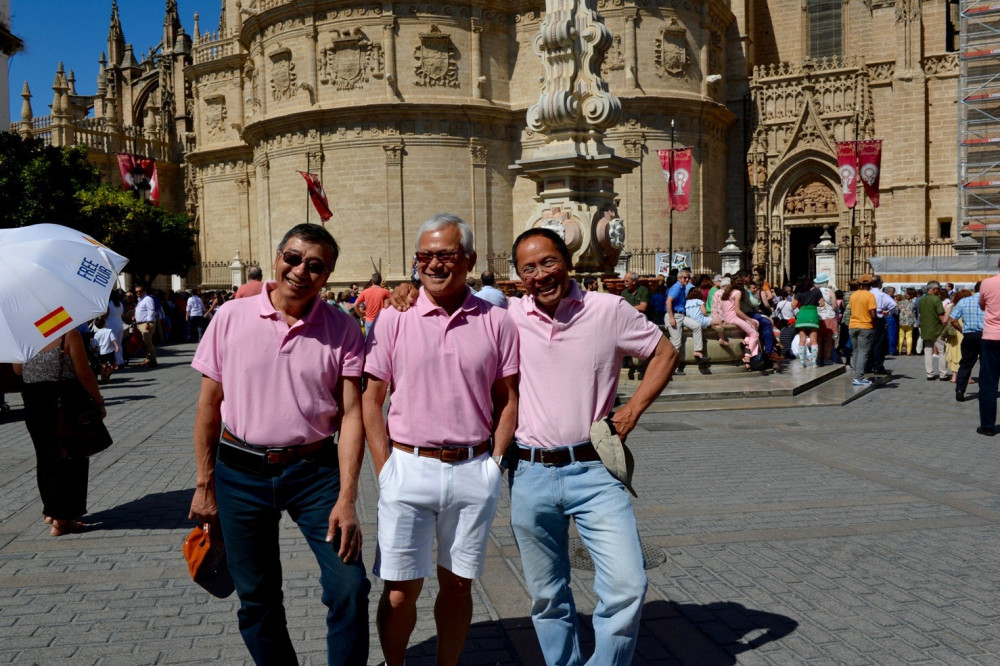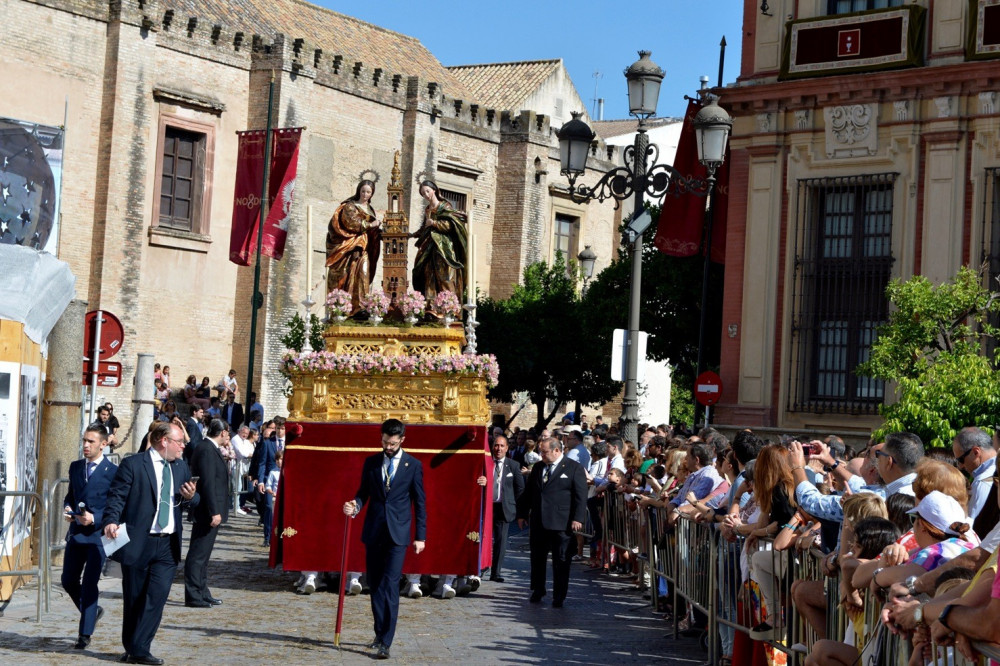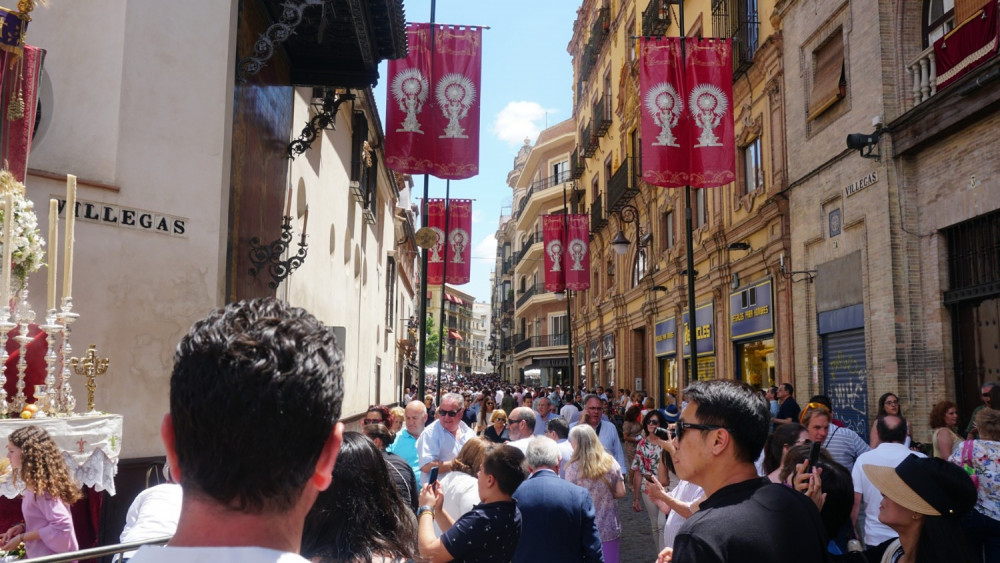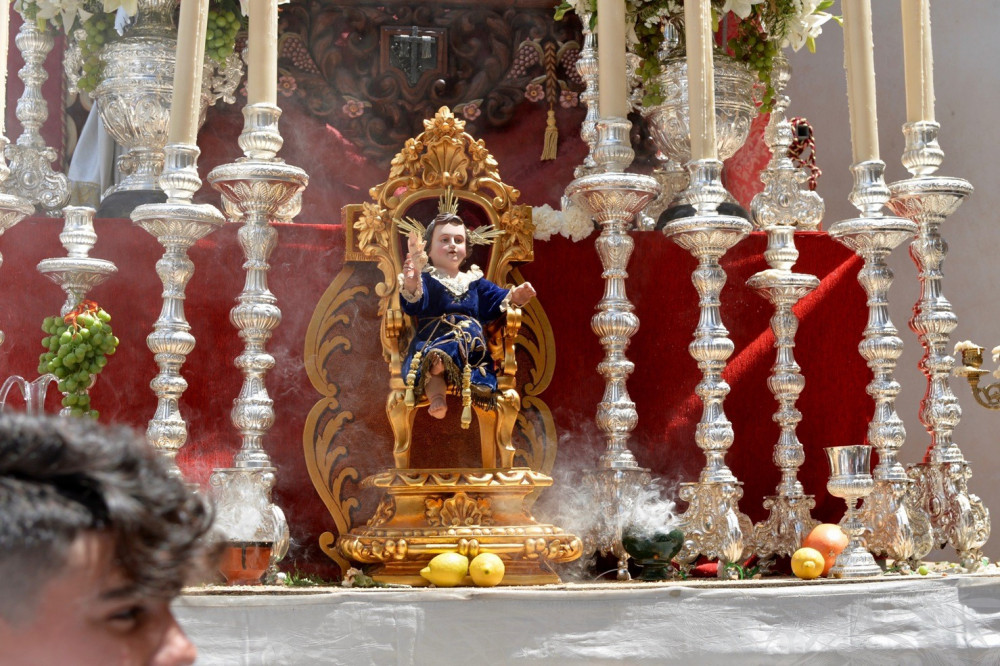 This altar displays baby Jesus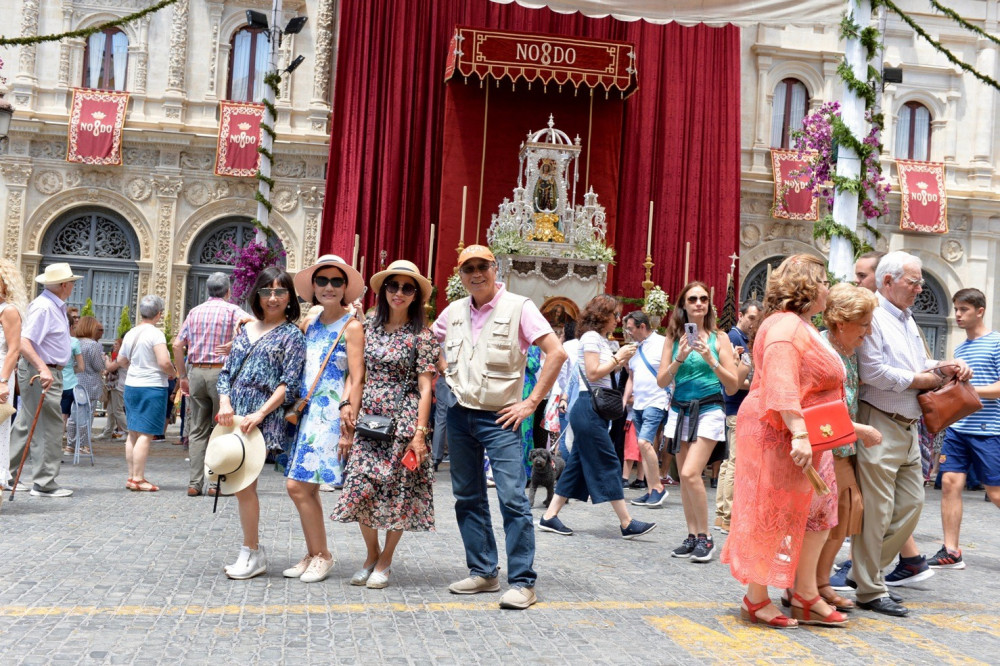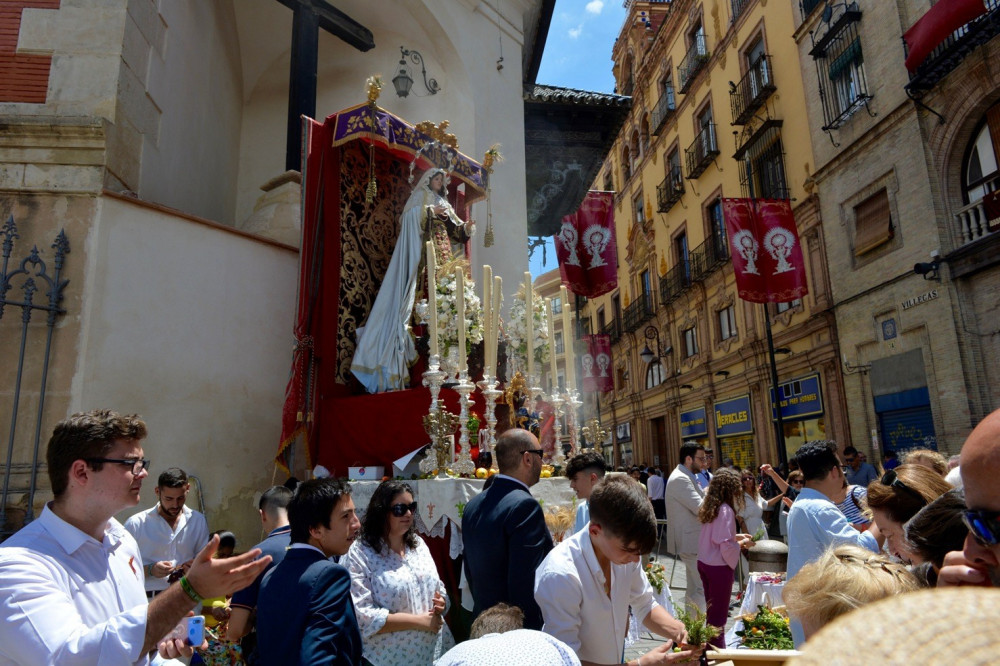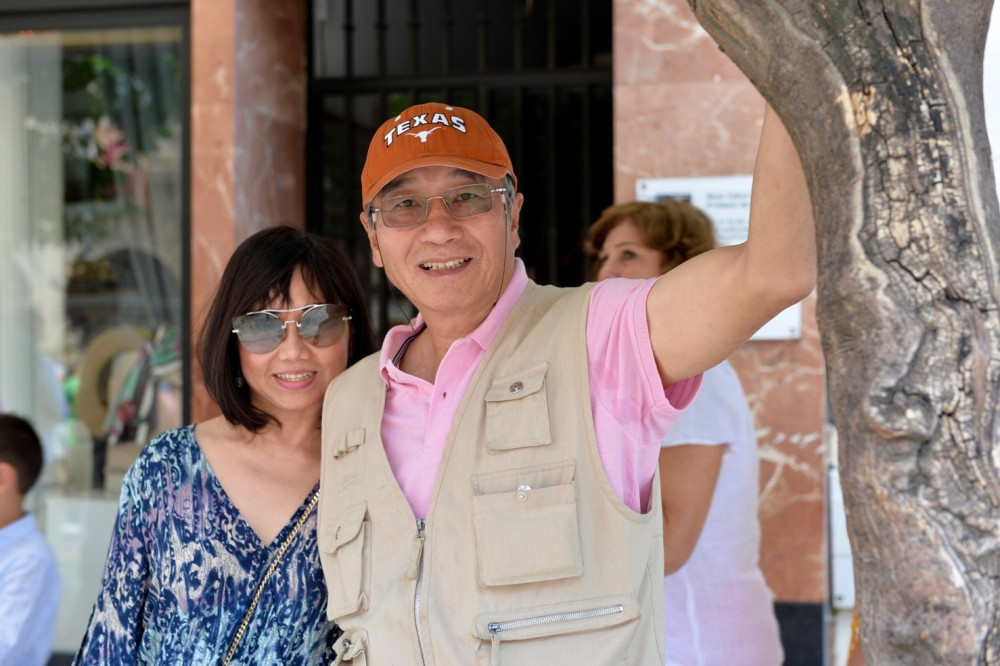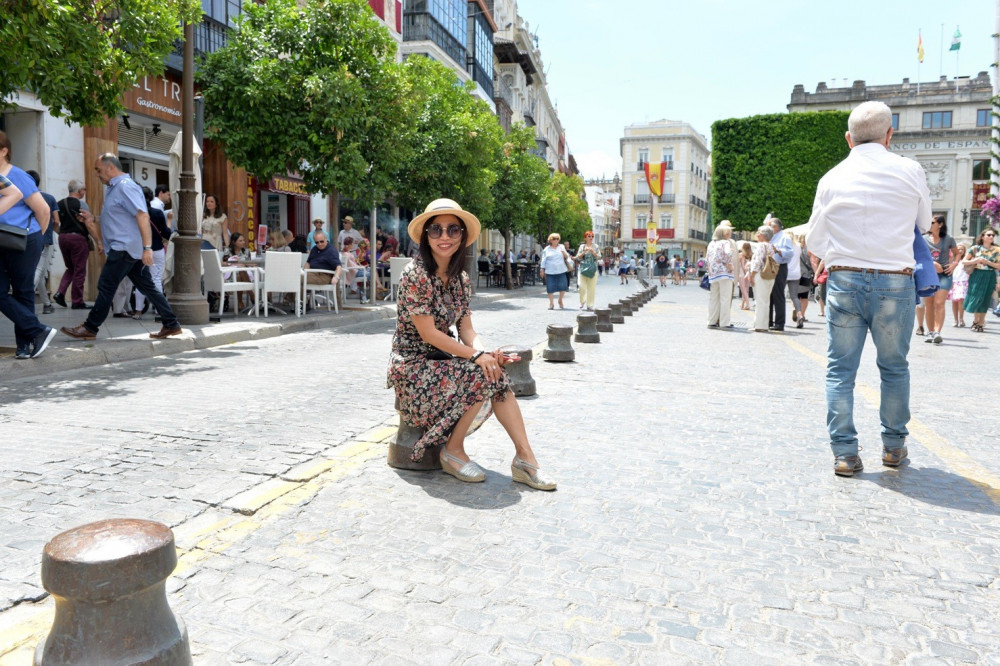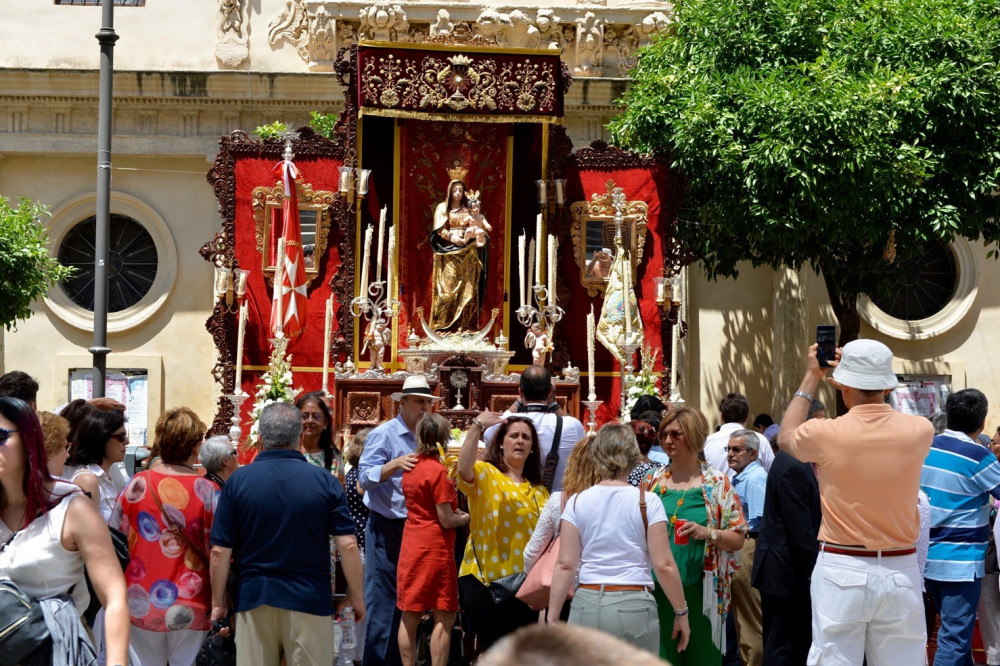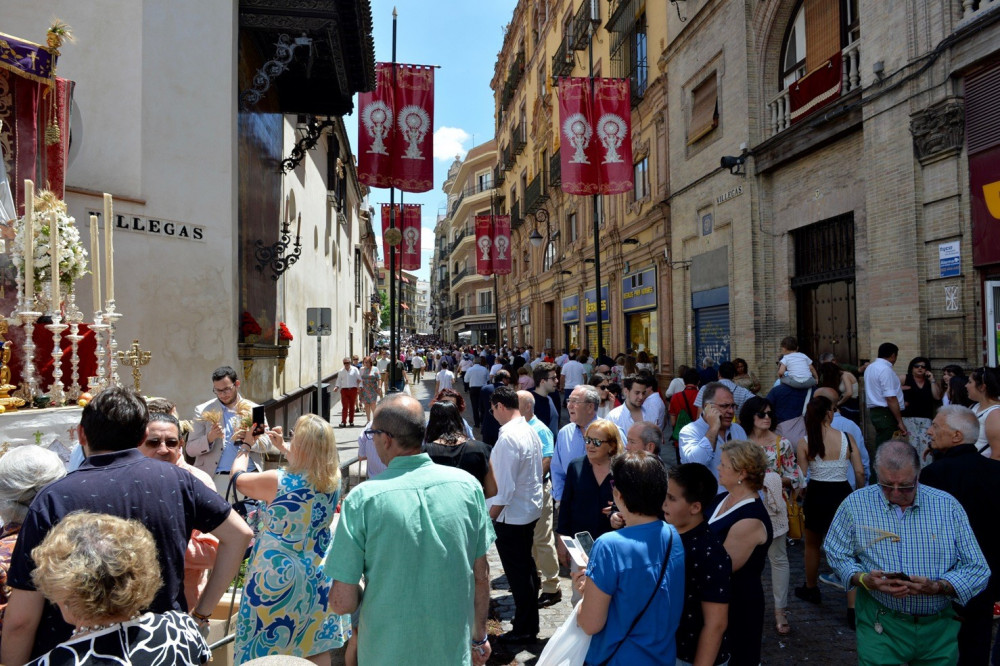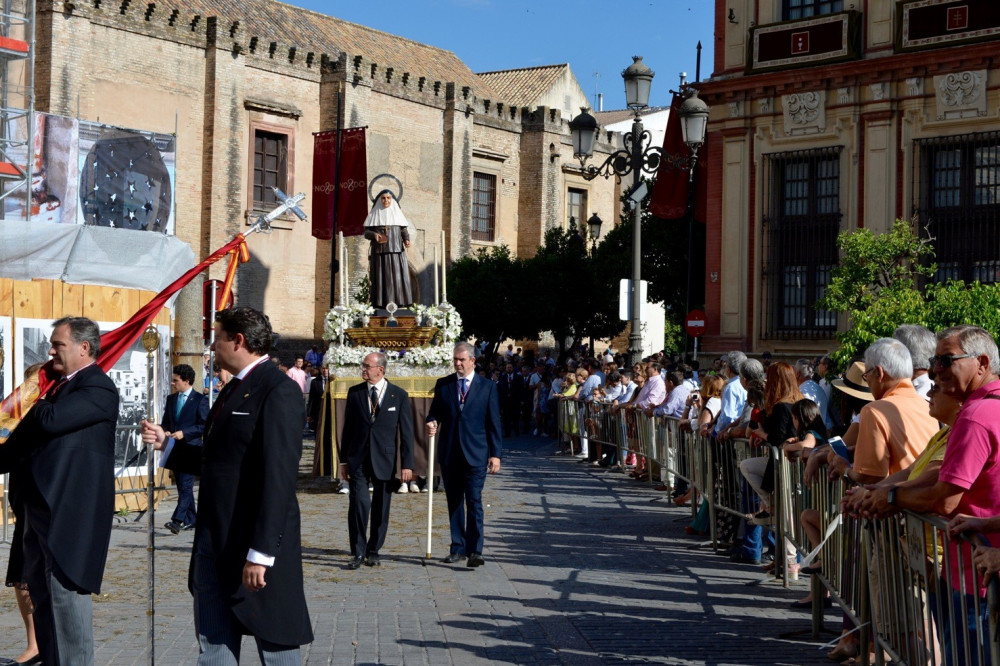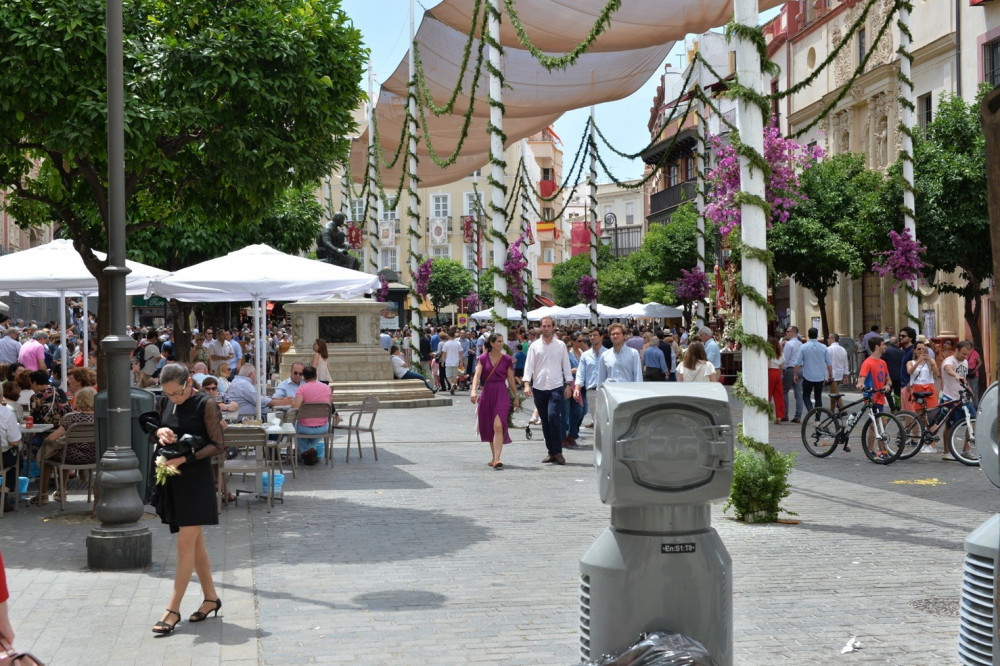 The Procession ends in the early afternoon but streets don't return to normal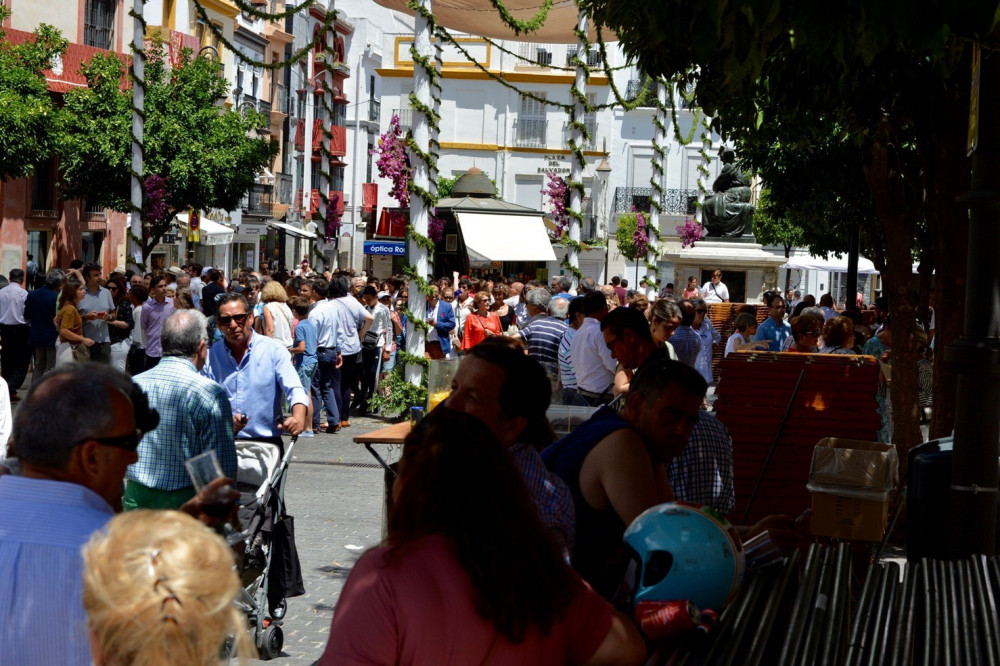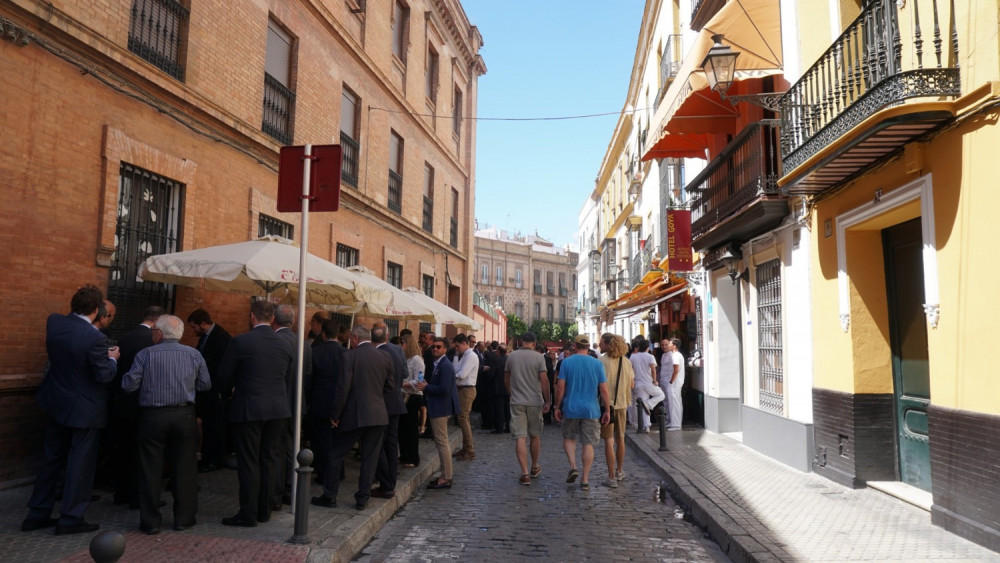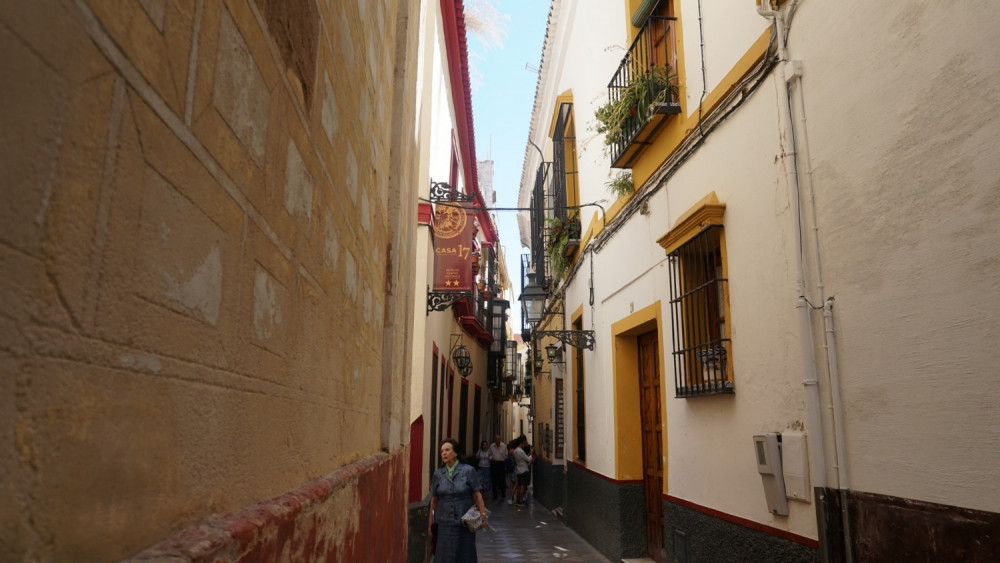 But some smaller streets are more quiet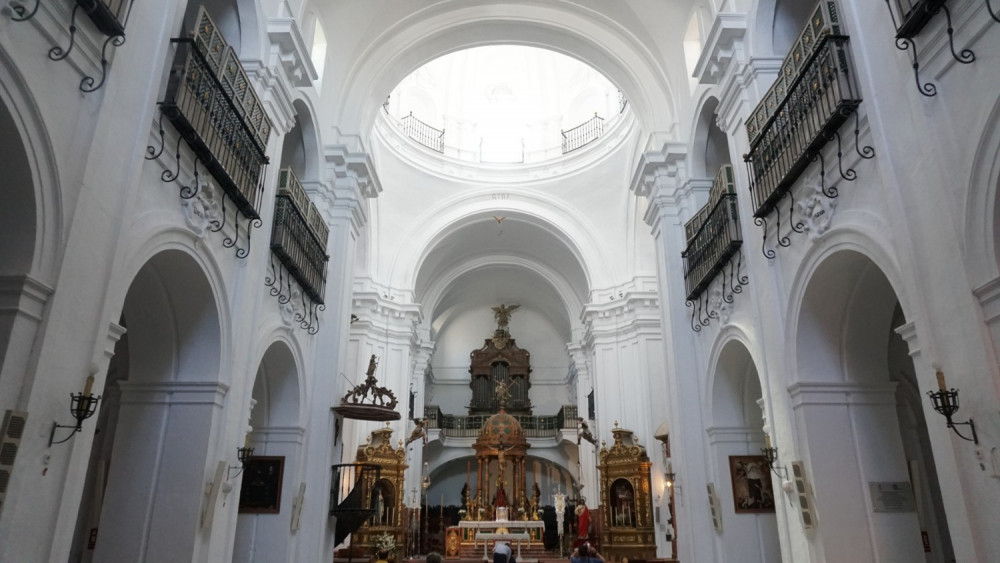 A quiet church on a small street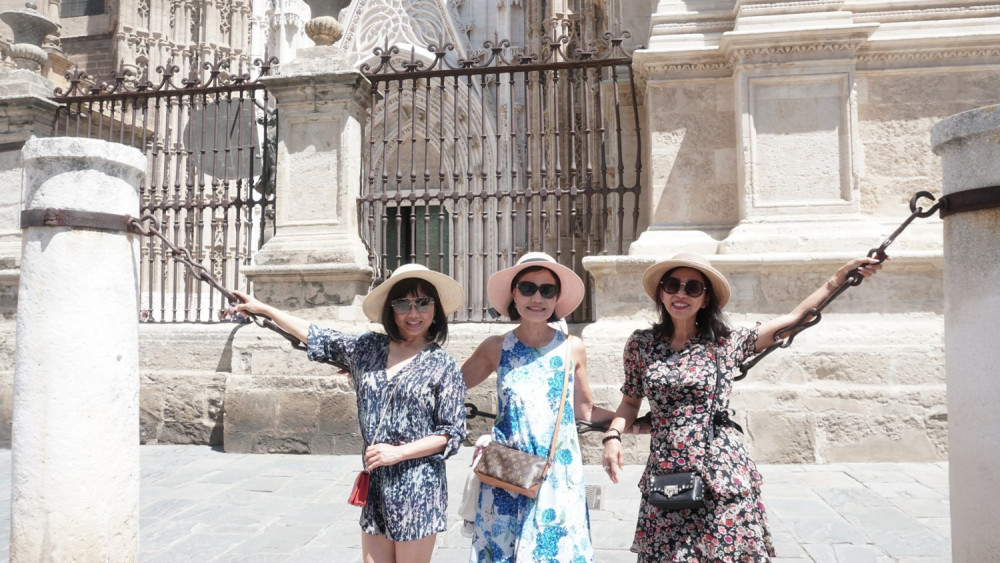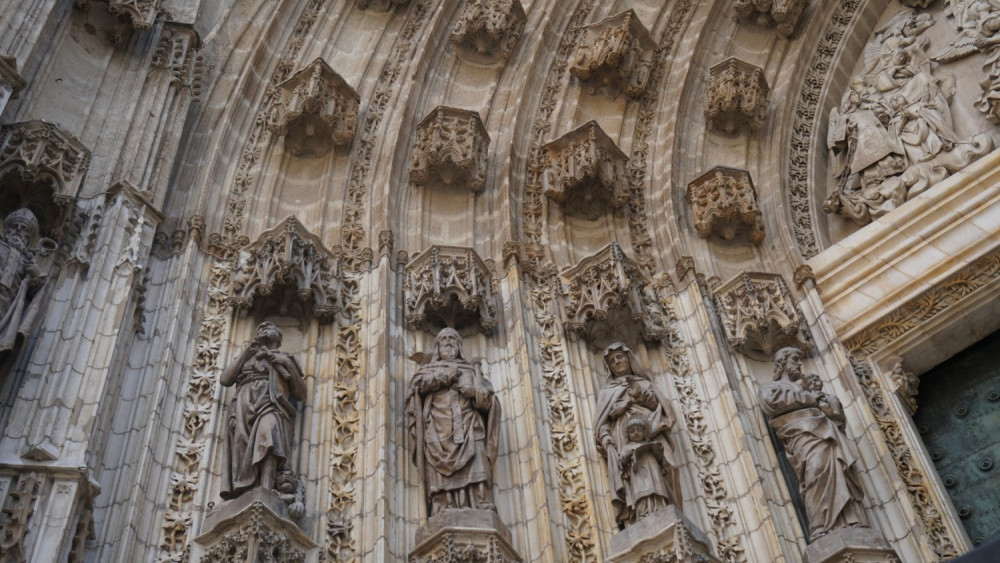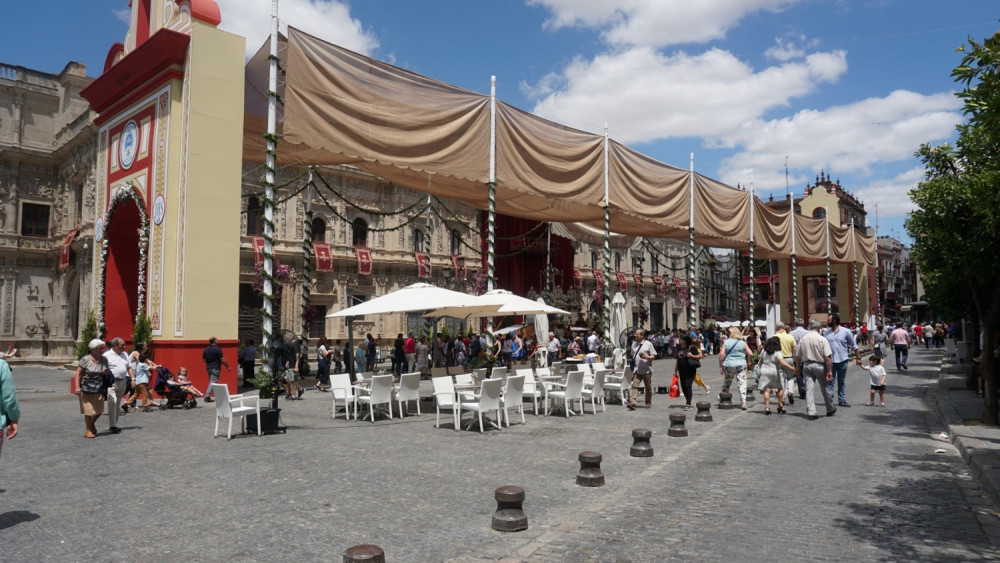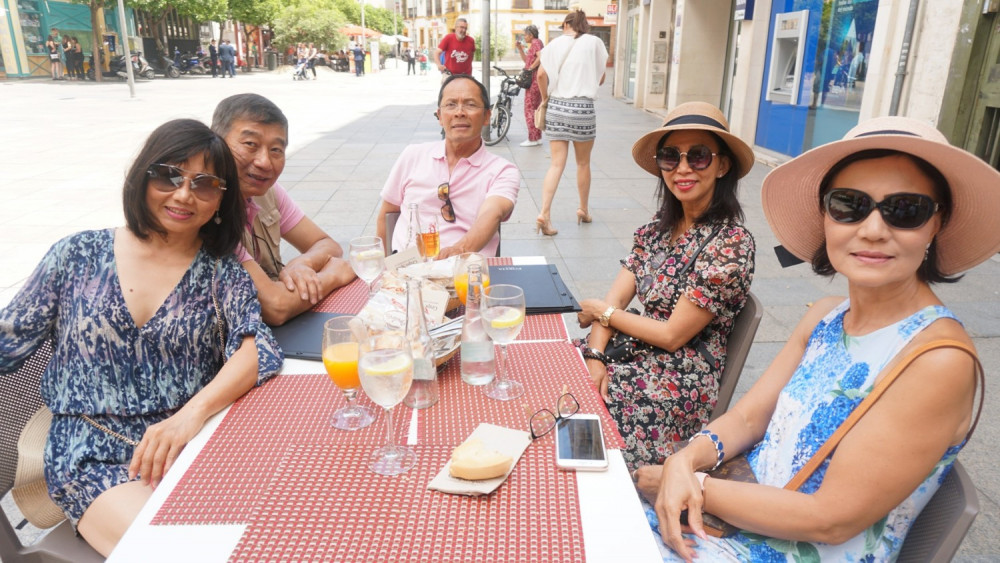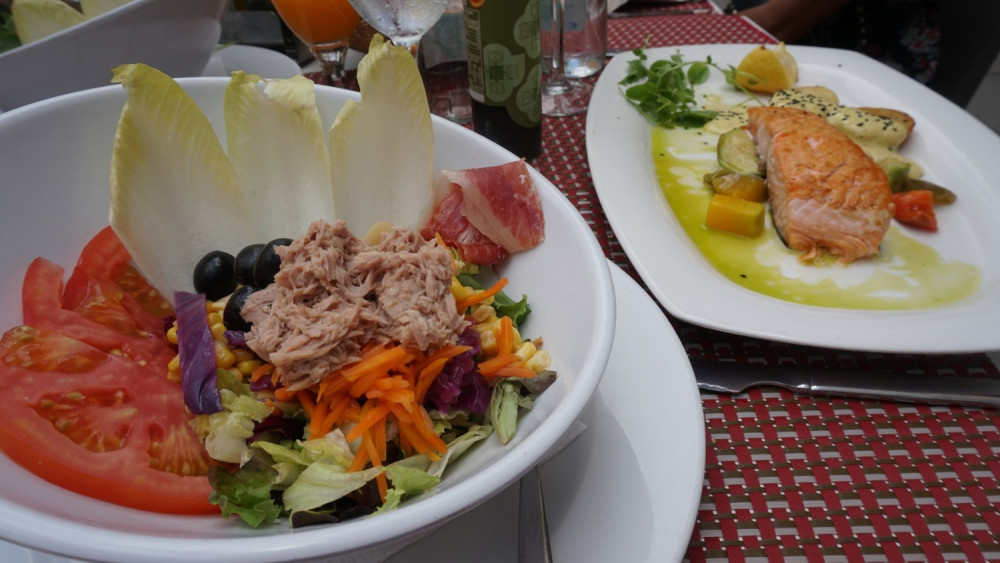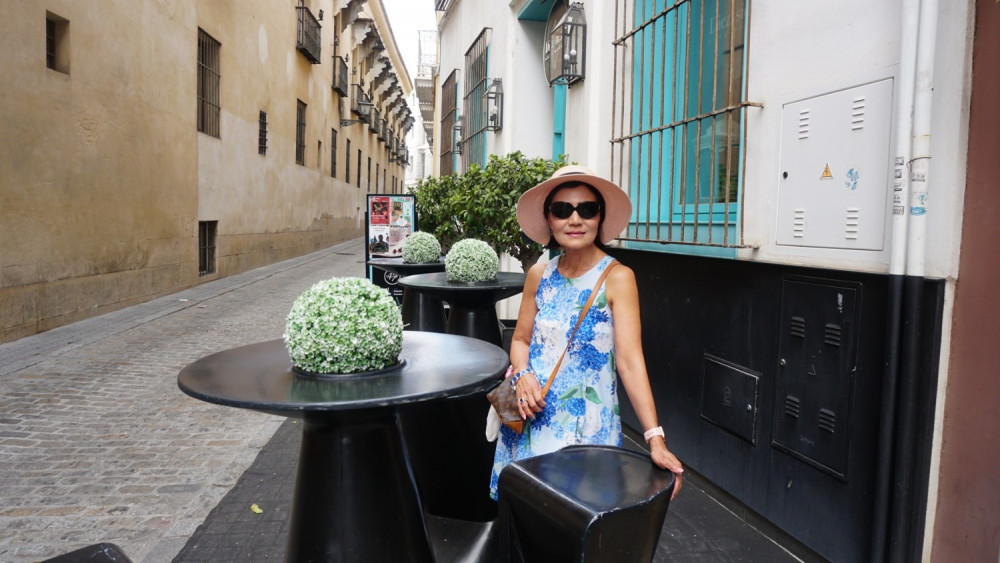 Tuna salad and grilled salmon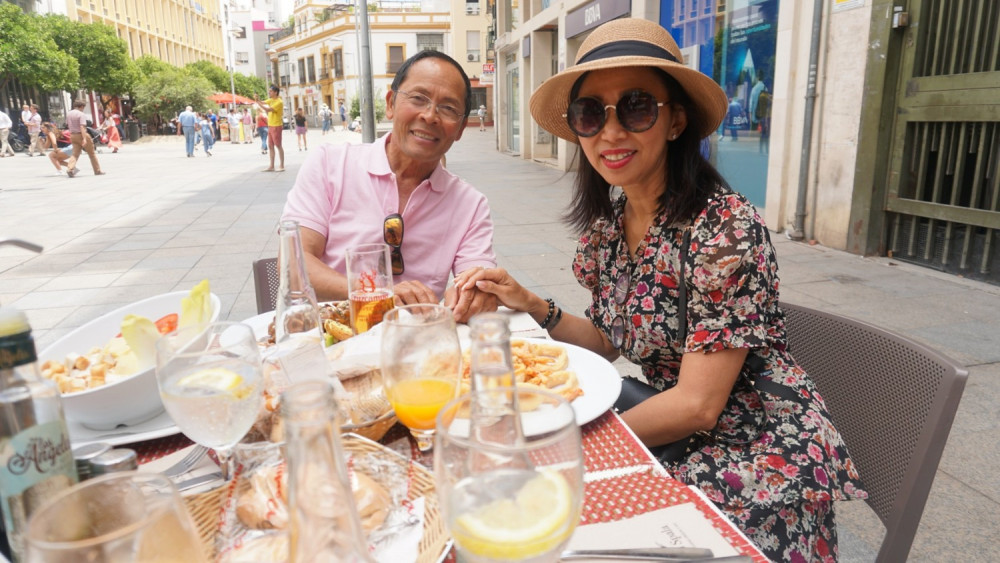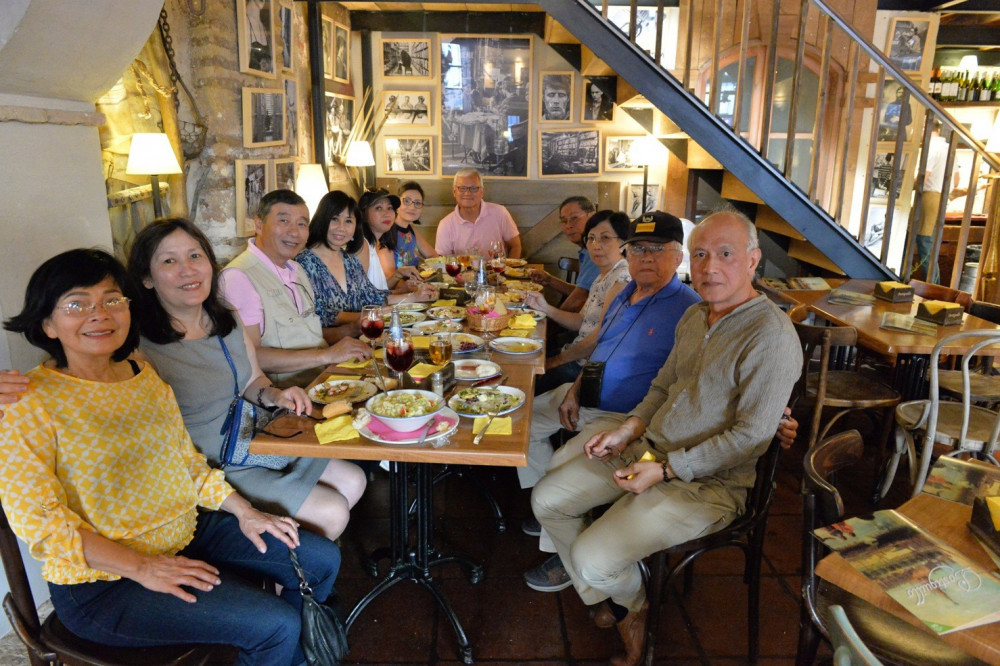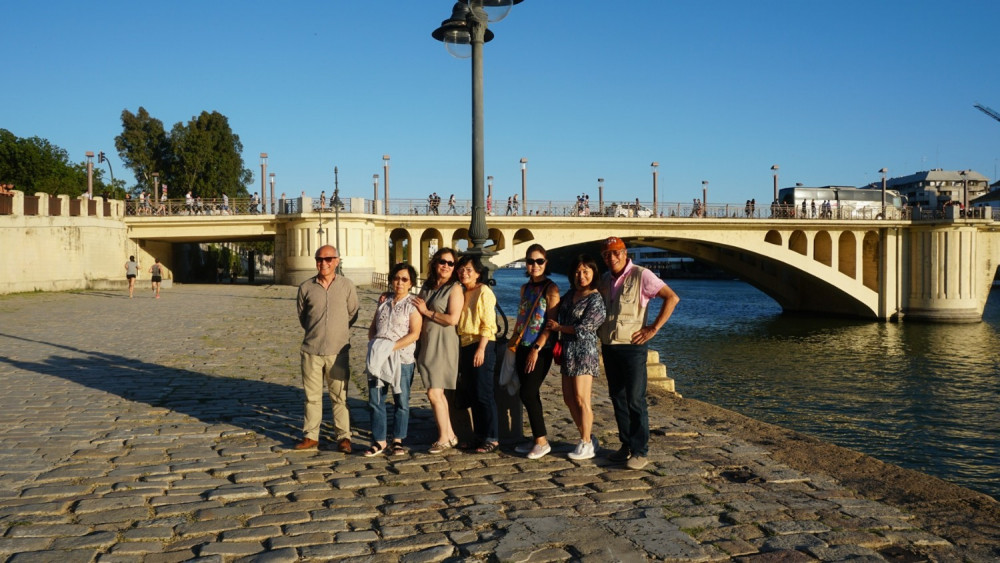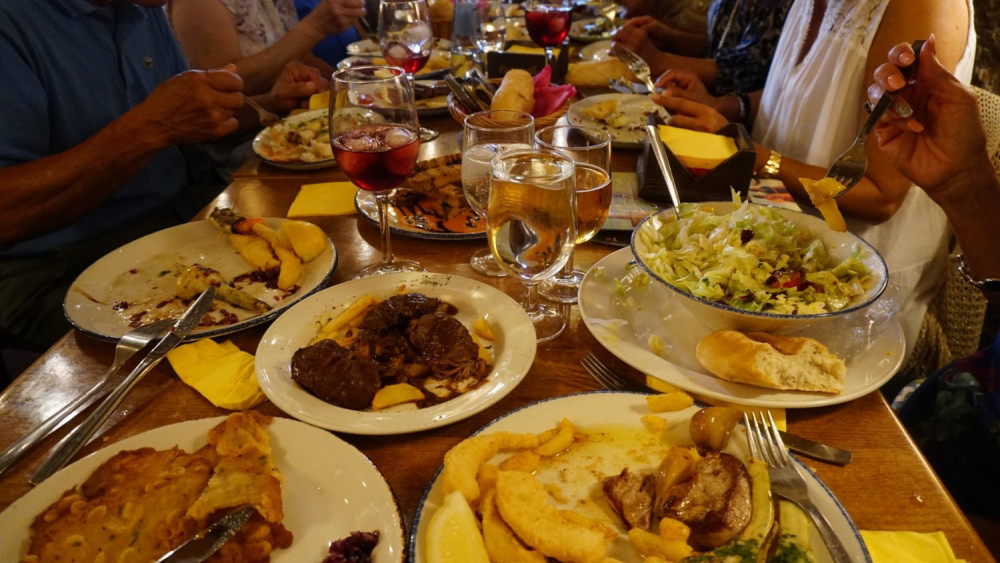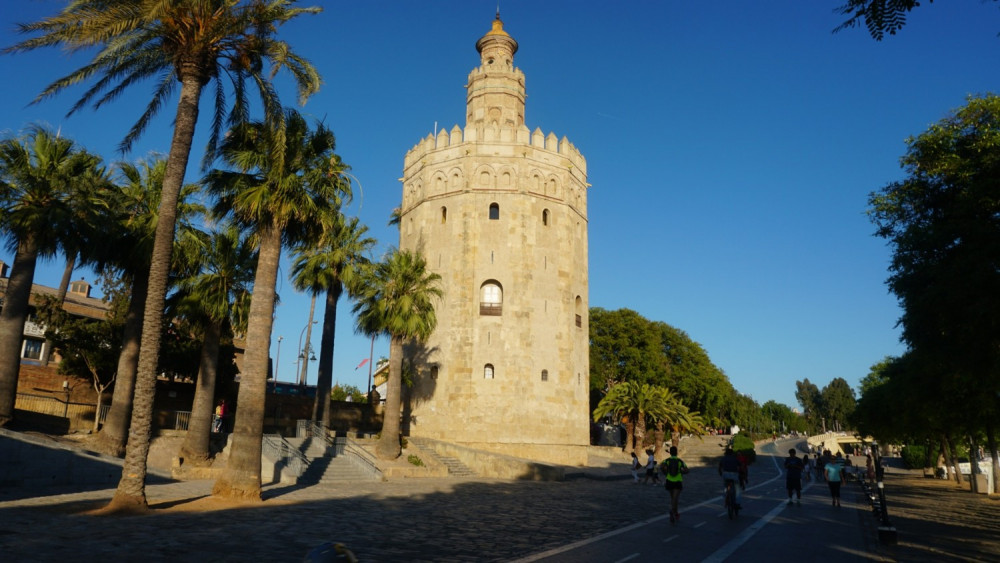 After-dinner walk. The Gold Tower at dusk