Day 2, Tuesday, June 11, 2019 Milan



What a bright and beautiful day in the city. I wake up early, answer some business related email, jog around a few blocks for exercise, head back to the hotel to shower and change, then Lee and I go down to the lobby for breakfast.

Hotel Lloyd's complimentary breakfast includes both hot and cold dishes with the typical spread of eggs, sausages, hams, cheeses, fruits, juices, pastries and coffee. We try a little bit of everything because we have a full day of activities ahead of us and the food is good but the service is slow.

Our first place to visit today is the Duomo. We had bought tickets to visit the Duomo's interior and terrace and we get there at around 9:30 AM to check in. Buying tickets in advance allows us to bypass the long line of people standing in line waiting for a chance to buy tickets.


Lee lighting a candle for our late nephew, Kelvin
The Duomo's huge front doors
The Duomo's incredible interior
On Duomo Terrace or the roof of the structure. Roof tiles are heavy marbles
Area near the Girabaldi train station
"St Bartholomew Skinned" Statute sculpted by Marco d'Agrate in 1562
The immense stained glass windows
The five biggest Catholic churches in the world are located in the Vatican, Brazil, New York, Seville, and Milan in that order so you can imagine how immense the Duomo is. Outside, this Gothic structure is covered in white and tan marbles, adorned by amazingly detailed sculptures; and supported by soaring spires.

Inside, the Duomo is somber and awe-inspiring. Three rows of pews divided by two aisles allow followers to have unobstructed view of the huge altars. Sitting on one of the pews, people would no doubt cast their eyes upwardly toward the astonishing 150'-tall ceiling filled with intricate arches and skylights. We take a seat on the pew and just let our eyes absorb all the exquisite design and details of everything inside this church.


This area of the Duomo has just recently been cleaned
Then we take the elevator to the roof of the Duomo (also referred to as the terrace). Getting out of the elevator and our jaws drop once again. We walk on the sloping terrace made up entirely by marble tiles and we are surrounded by a forest of beautiful spires and arches which now we can see up close. From the edge of the terrace, we can clearly see the beautiful square, the red roofs of the building below, and the maze of Milan's narrow streets.

What a magnificent visit and they even allow you to take pictures inside of the Duomo and on its terrace.


Bosco Verticale Buildings in Milan
If you come to Milan, you have to see this
A remake of the 'Last Supper' widely available on the Internet
High-end stores near Via della Spigga
Quiet street among large, busy shopping streets
Leaving the Duomo, we walk along busy street filled with restaurants, shops, and people. Sometimes we hop on the trams that run everywhere or metro to get where we're going faster.

It's very easy to get around Milan using public transportation.

​
After a quick but good lunch at All'Isola on Corso Como, we ride the metro to get to the Piazza de Santa Maria Della Grazie where we meet our tour guide at 2:45 PM for a viewing of da Vinci's 'The Last Supper' Mural.


One last look at the Duomo
Santa Maria Della Grazie Church where the 'Last Supper' mural is dispalyed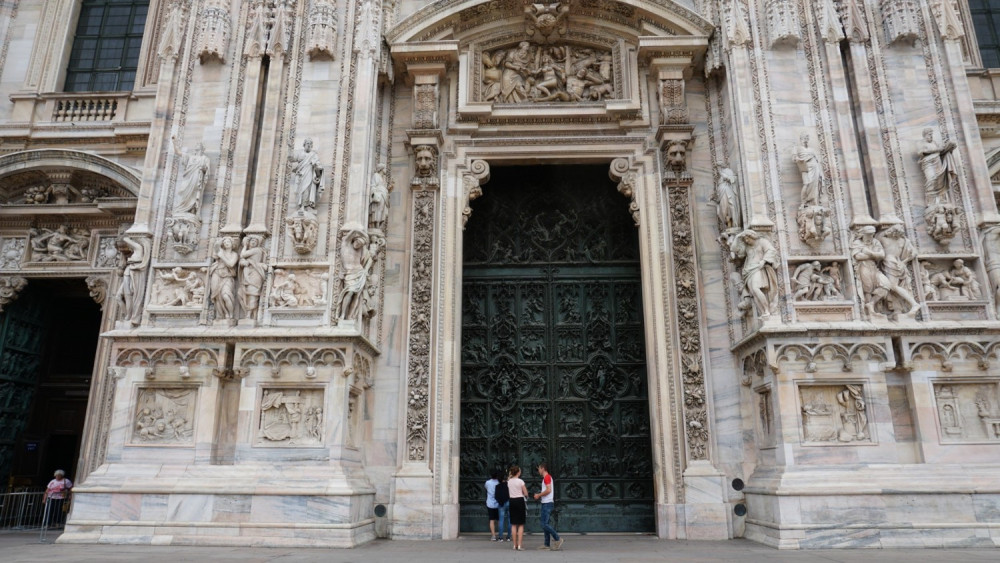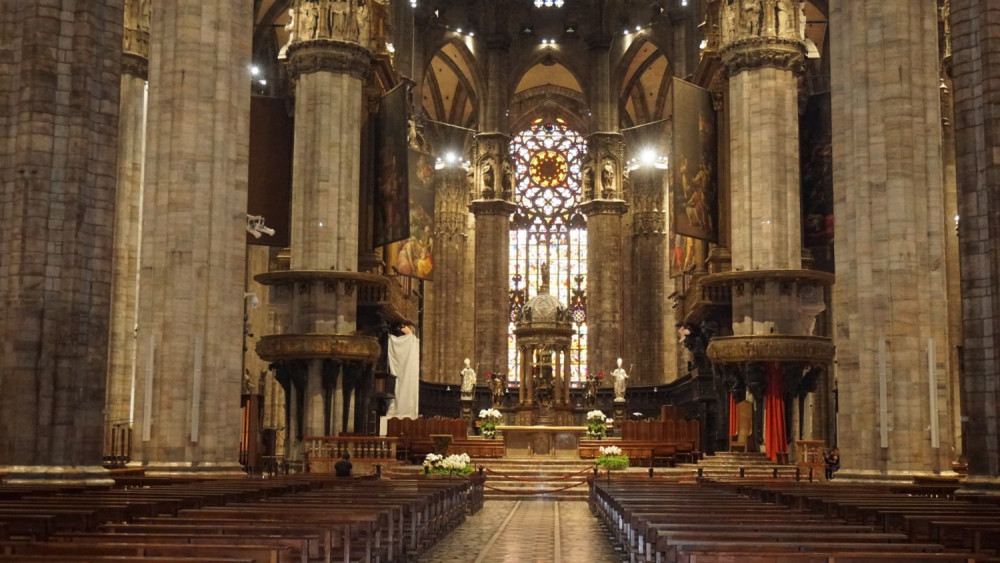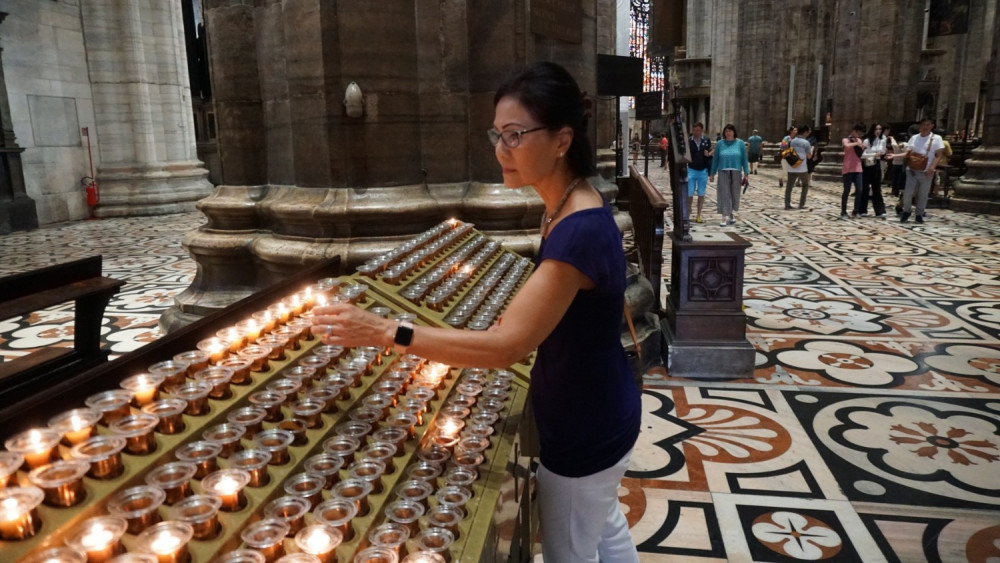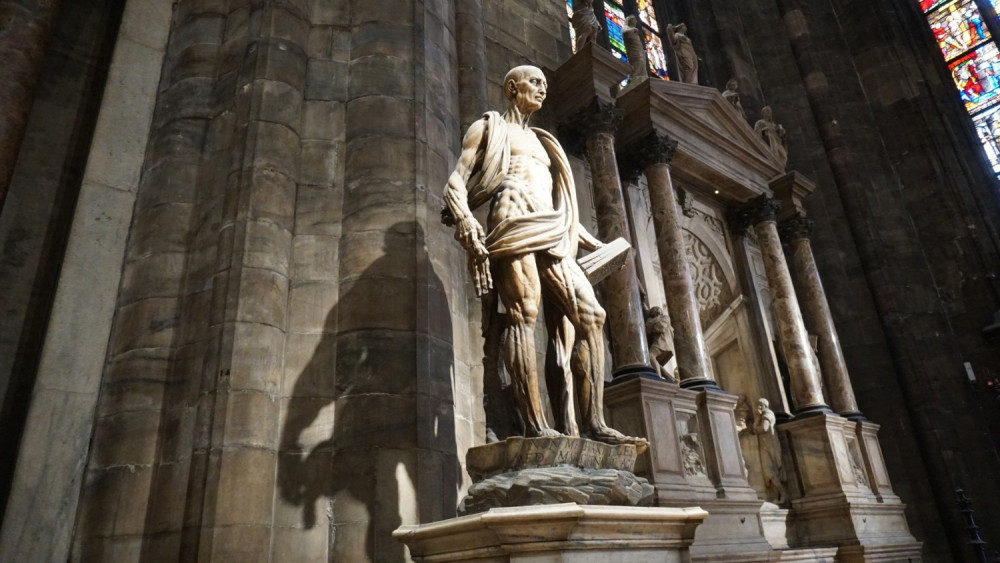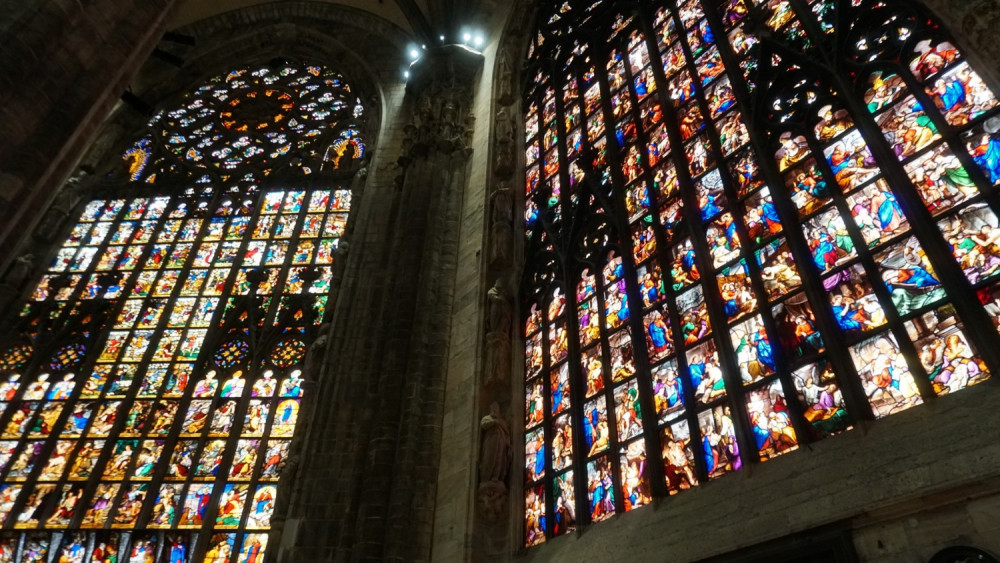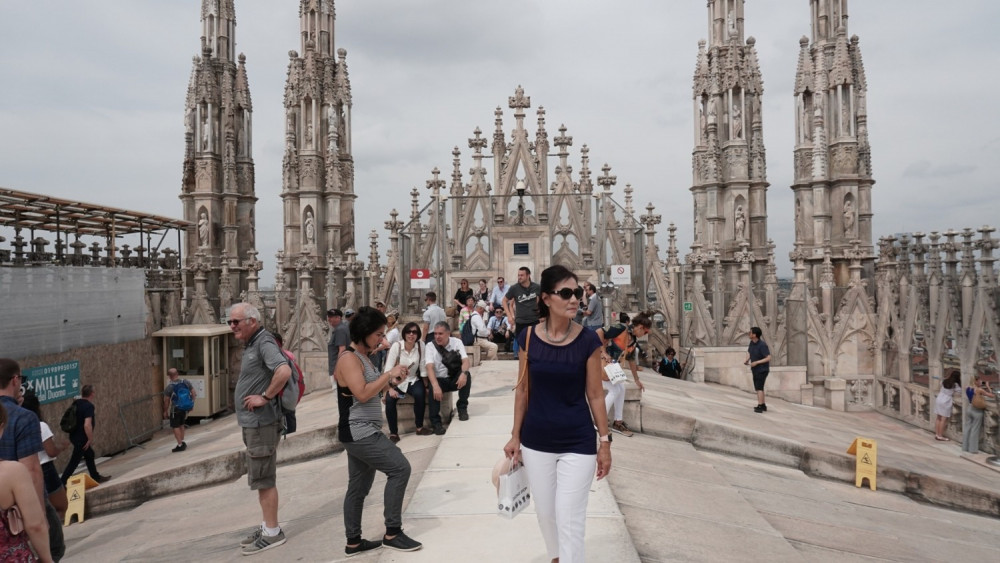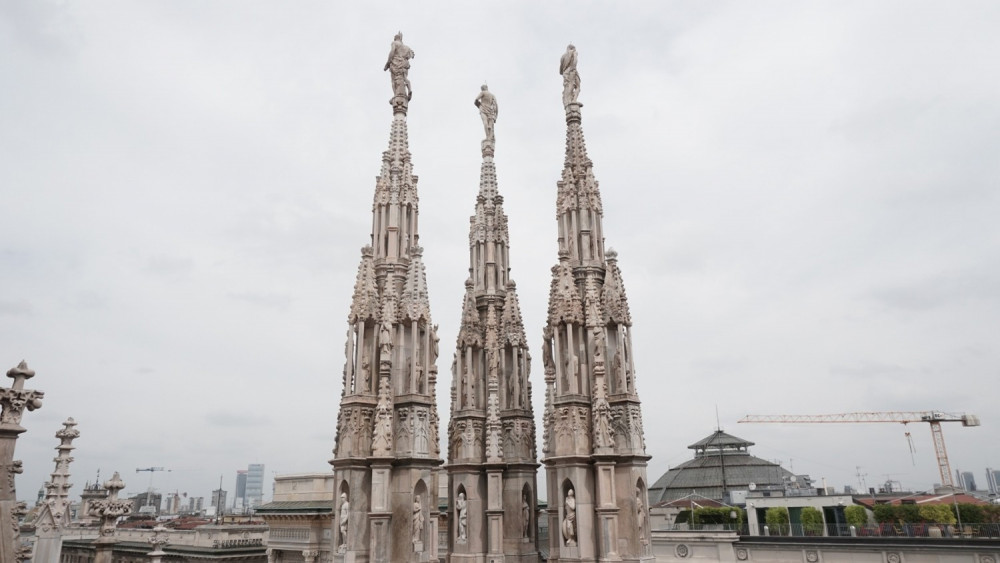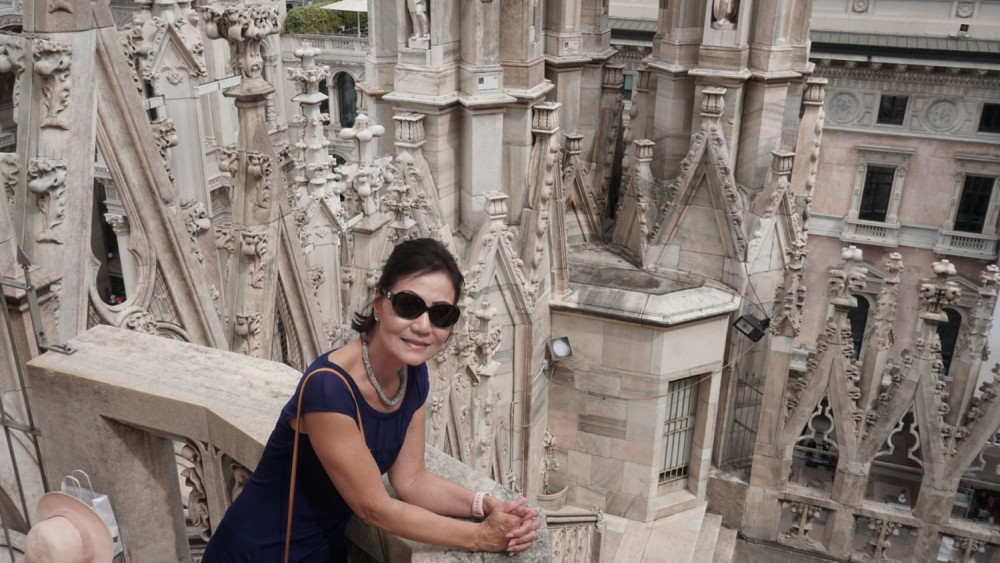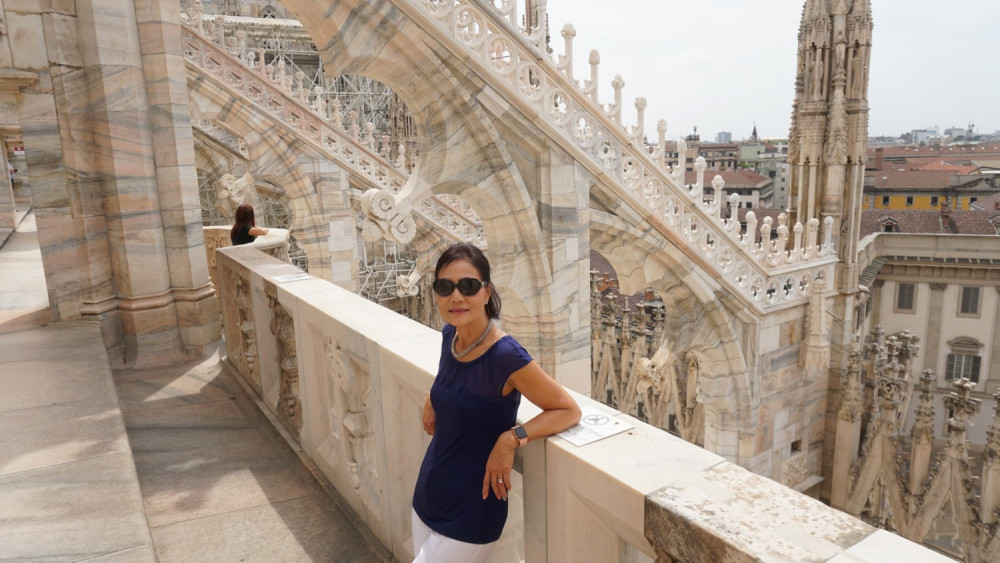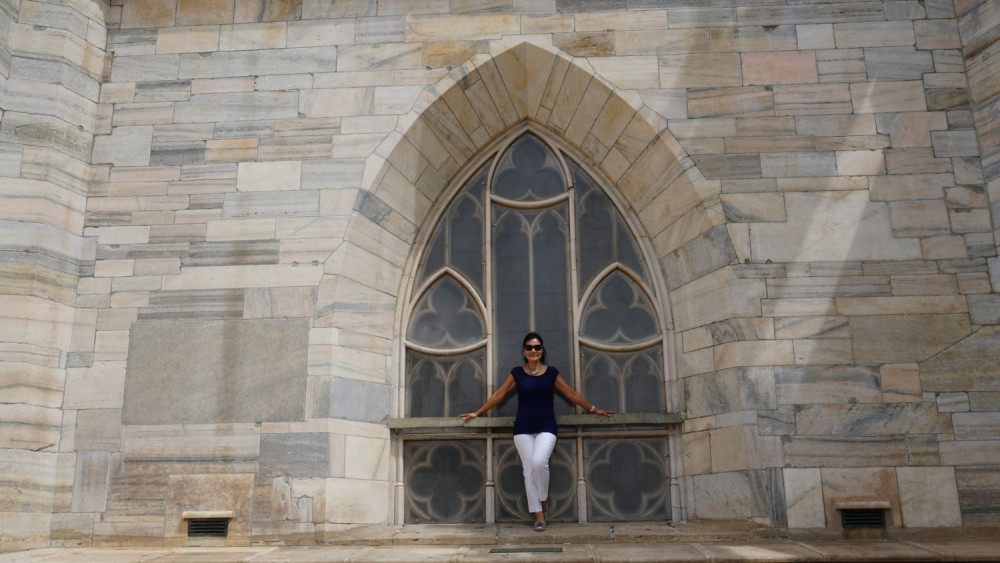 One of the many windows on the Duomo's Terrace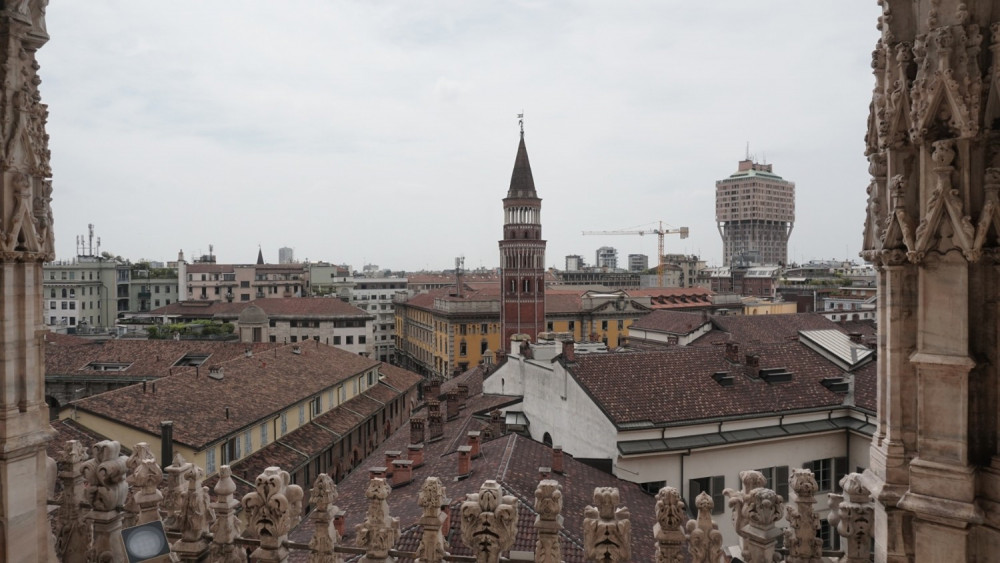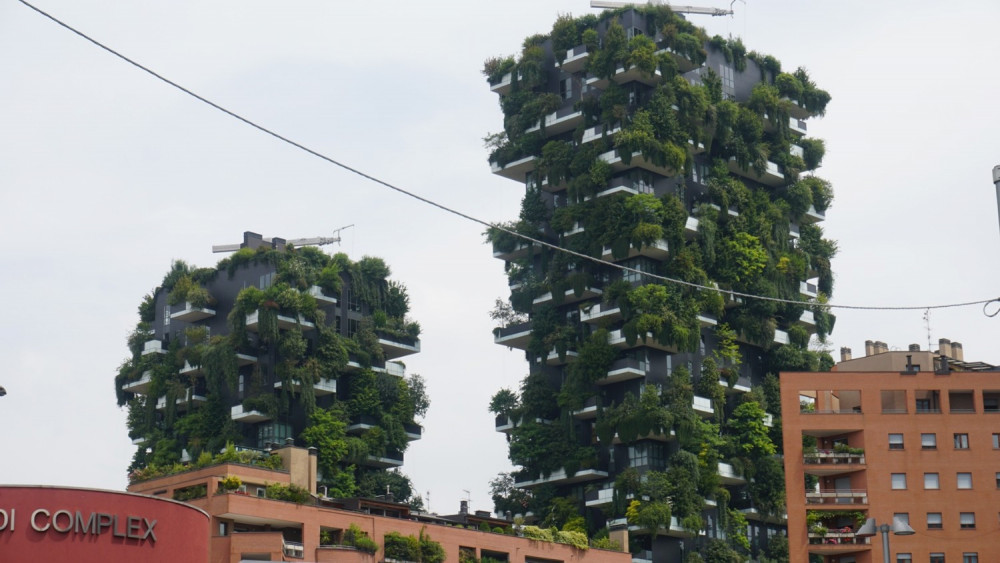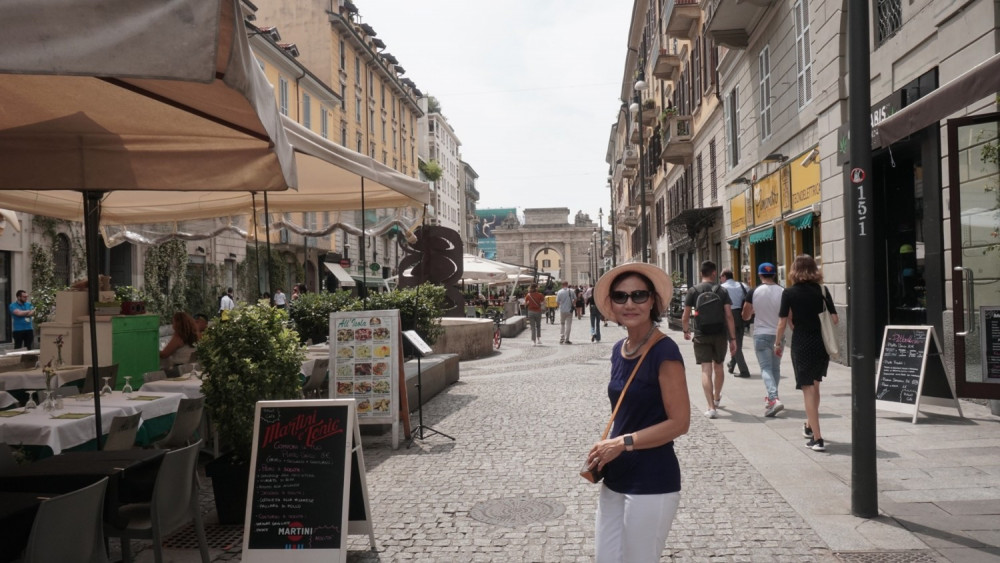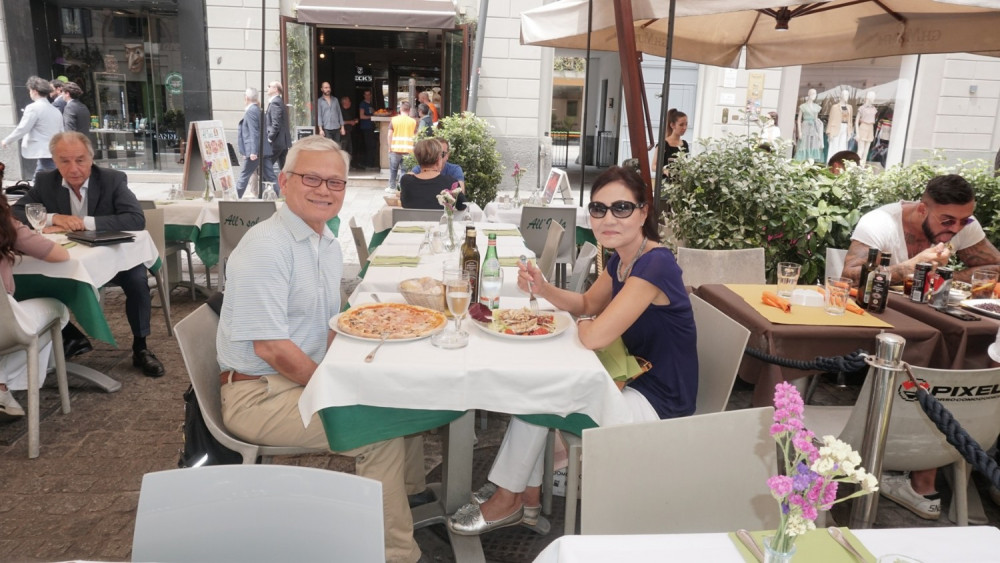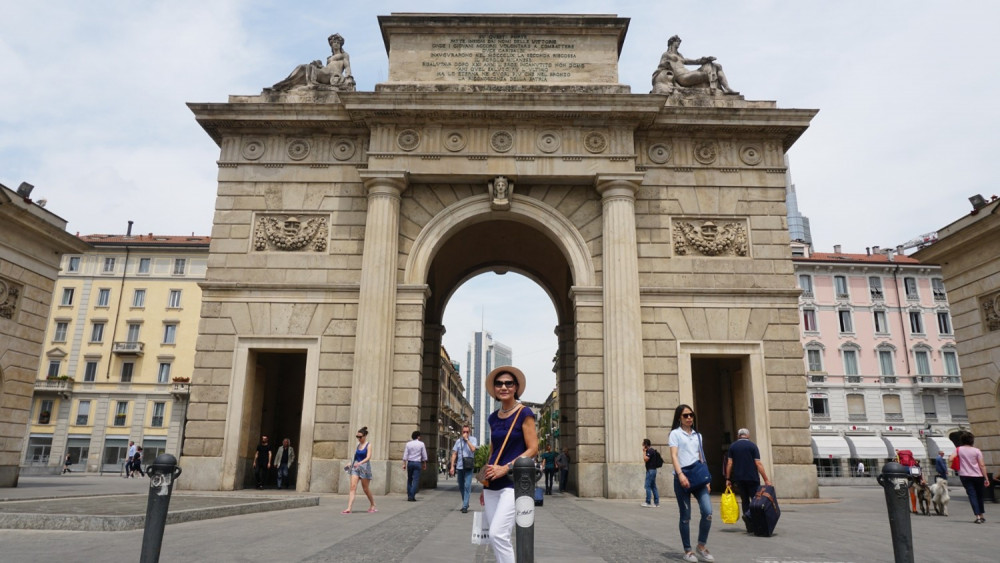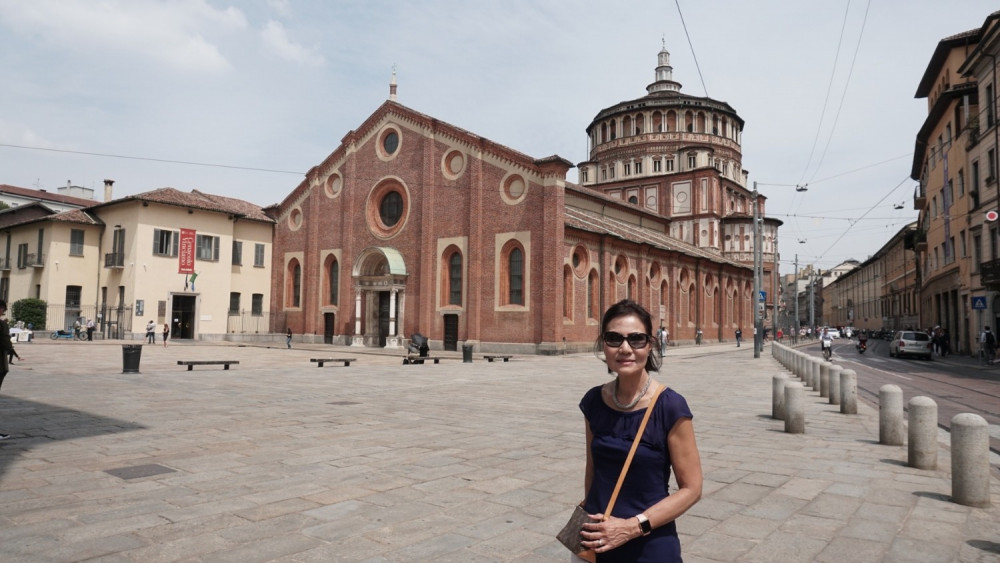 The famous 'Last Supper' was painted by Leonardo da Vinci on a huge mural inside the Santa Maria Della Grazie Church dormitory. It depicts the last dinner Christ has with his disciples. This tour is extremely popular and only 20 visitors are allowed inside to view the mural at a time and only for 15 minutes.

We are led to a room where we wait until the exact time then led to another room before we get to the main room where the 'Last Supper' is displayed high on the wall. Here we are, being awestruck again. In a three-dimensional room with three windows revealing a mountainous landscape, Jesus sits in the middle of a long table covered by a white table cloth and is surrounded by 12 disciples in groups of three. Various emotions from surprise to confusion to angry can be seen on the faces of the disciples when Jesus reveals which one of the disciples has betrayed him. And there is Judas in the shadow wearing red, blue, and green taken aback by the sudden revelation. He is holding what could be a small bag of silver perhaps given to him as payment to betray Jesus. This painting is mesmerizing to look at and too bad we can't spend enough time admiring it.

Included in the ticket to see the 'Last Supper' is the admission to Sforzesco Castle, former home to the mighty rulers of Milan but we decide not to take the tour but to return to the hotel for a couple of hours of rest.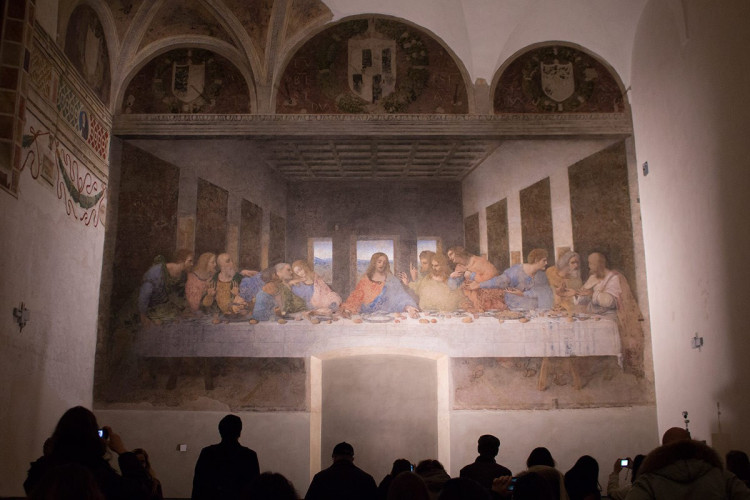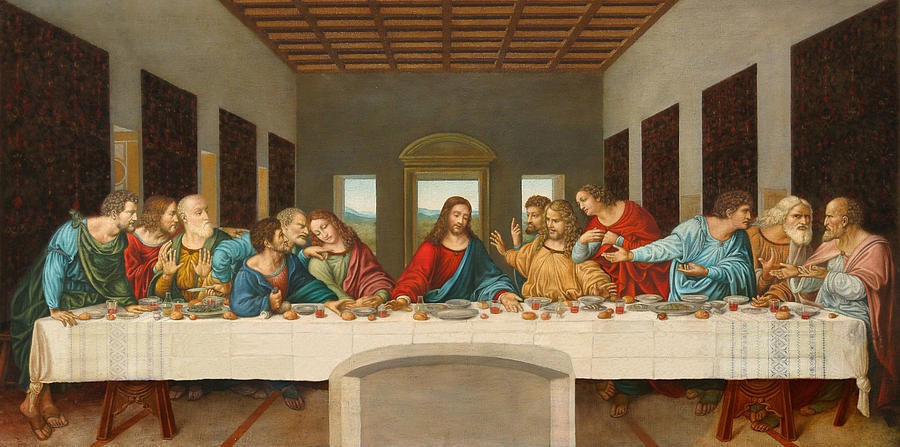 Hours later, emerging from the metro we walk to an area anchored by Via della Spigga which is a pedestrian-only street wedged in a commercial area full of high-end shops. Name any high-end store and one can find it here. Shoppers are everywhere, some admiring items in the bright storefronts, others carrying big and small shopping bags, and other like us just being happy to be where we are.

Dinner tonight is at Ha Long Bay, a cozy Vietnamese restaurant near Milan's main train station and we enjoy a good meal of grilled shrimp pasted on sugar canes and bowls of noodles.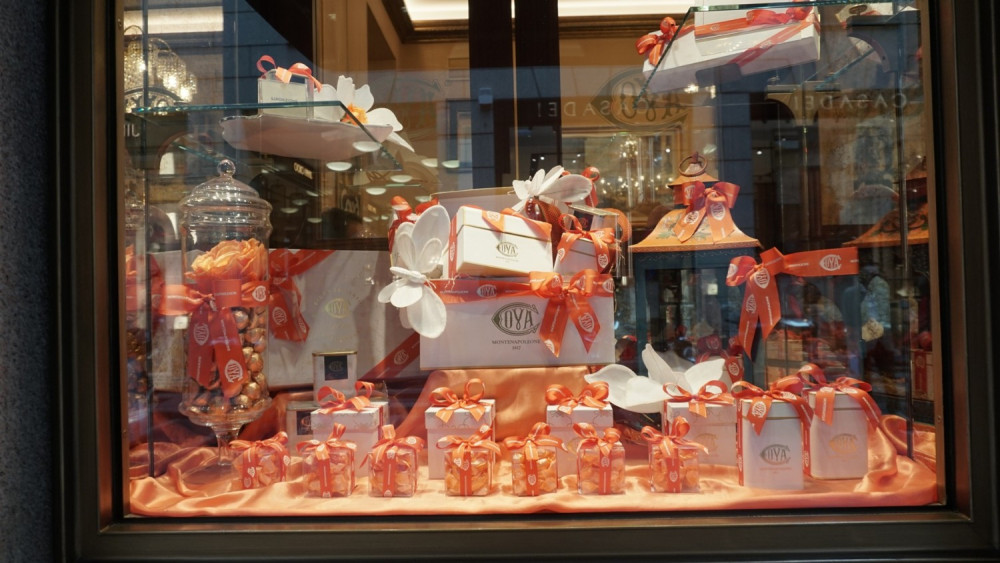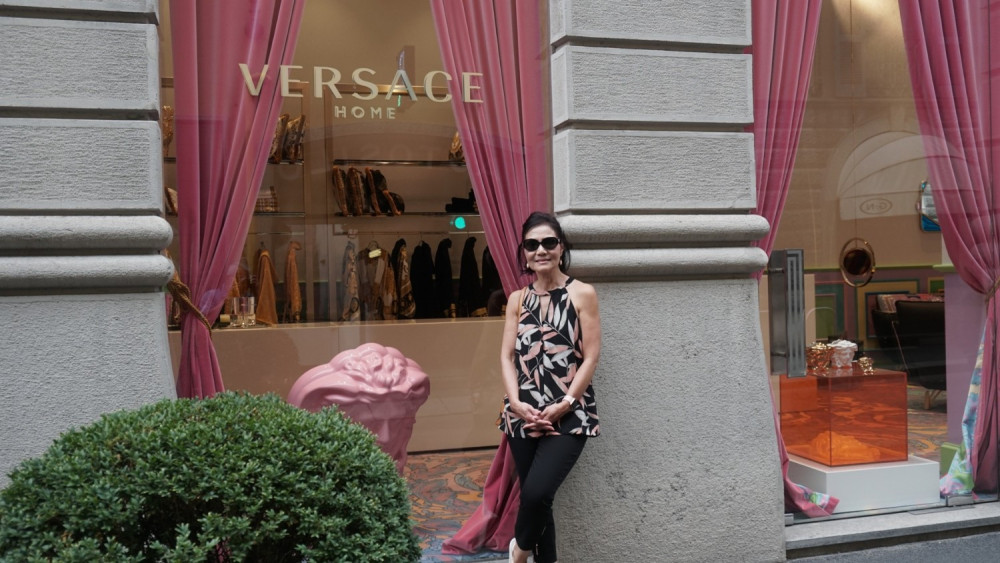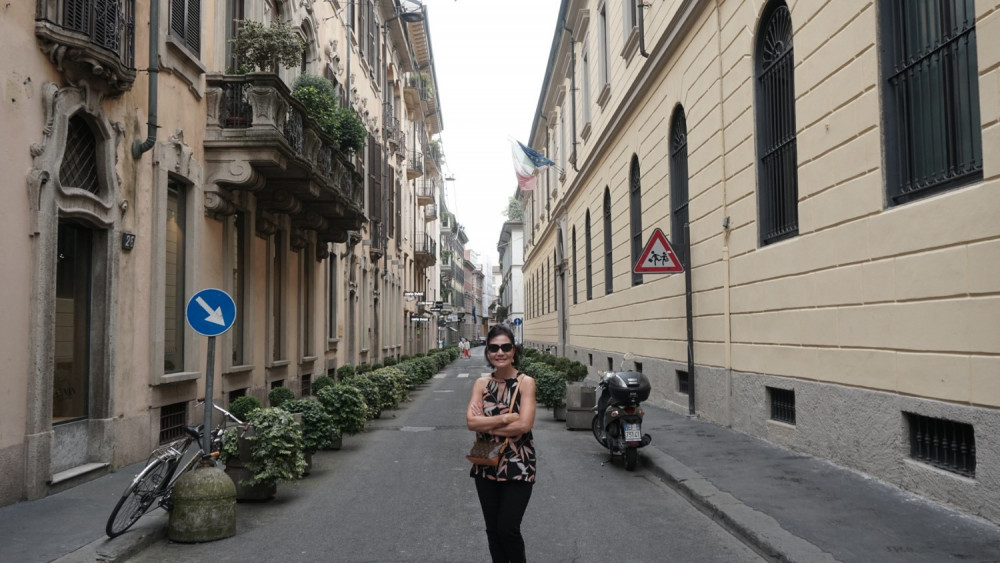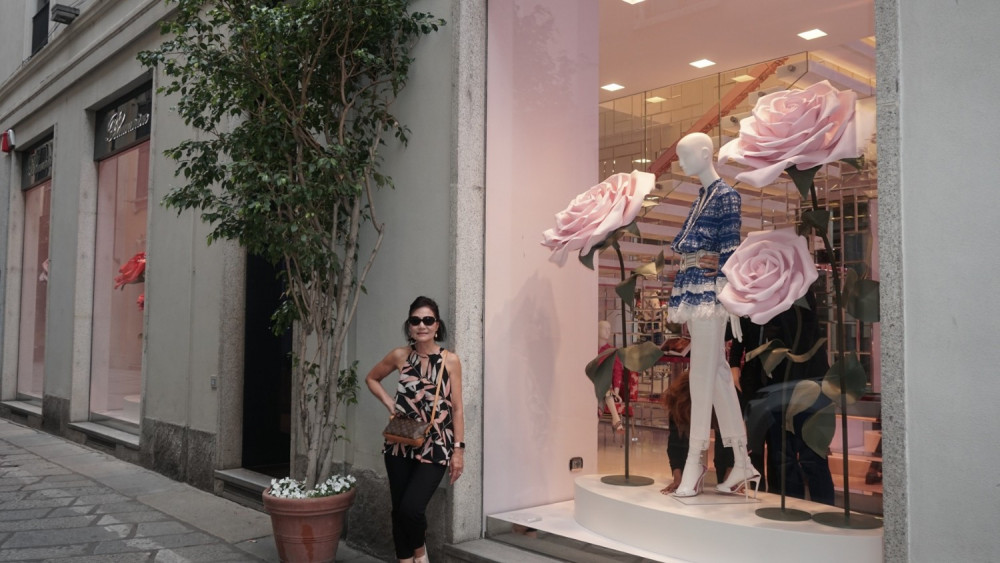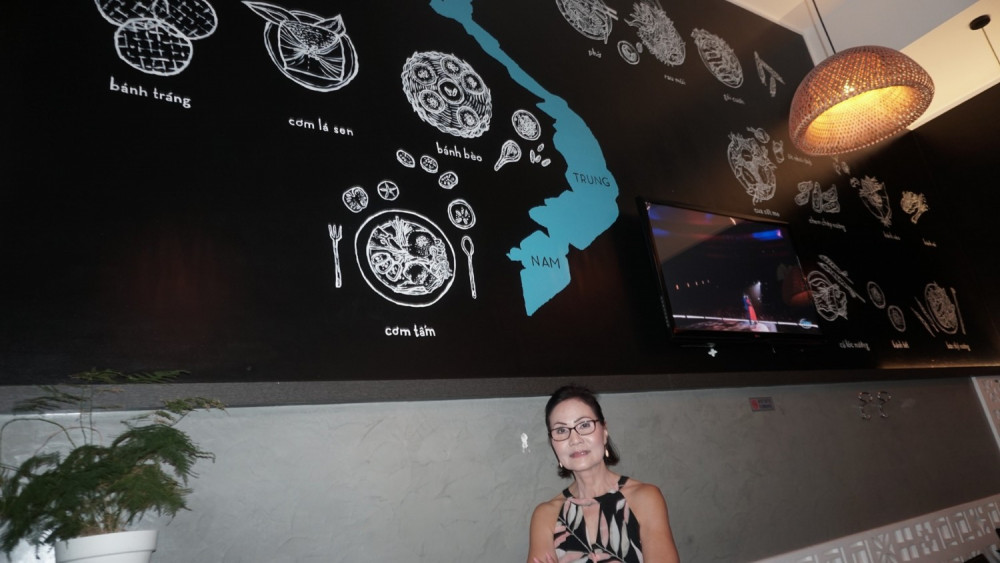 Ha Long Bay Restaurant near Milano Centrale Train Station
It's still not dark even at 9:00 PM when we return to Piazza Duomo to look at the magnificent church one more time. At dusk, people congregate in the square visiting, taking pictures, buying souvenirs, or just being there; and all of a sudden, a switch is flipped and the Duomo is flooded with lights and the tremendous sight once again takes this writer's breath away.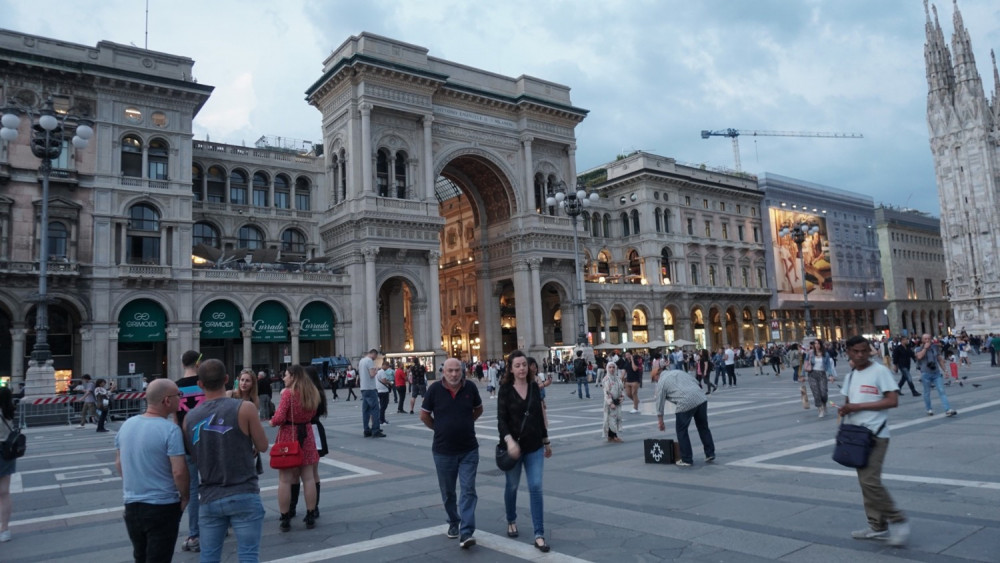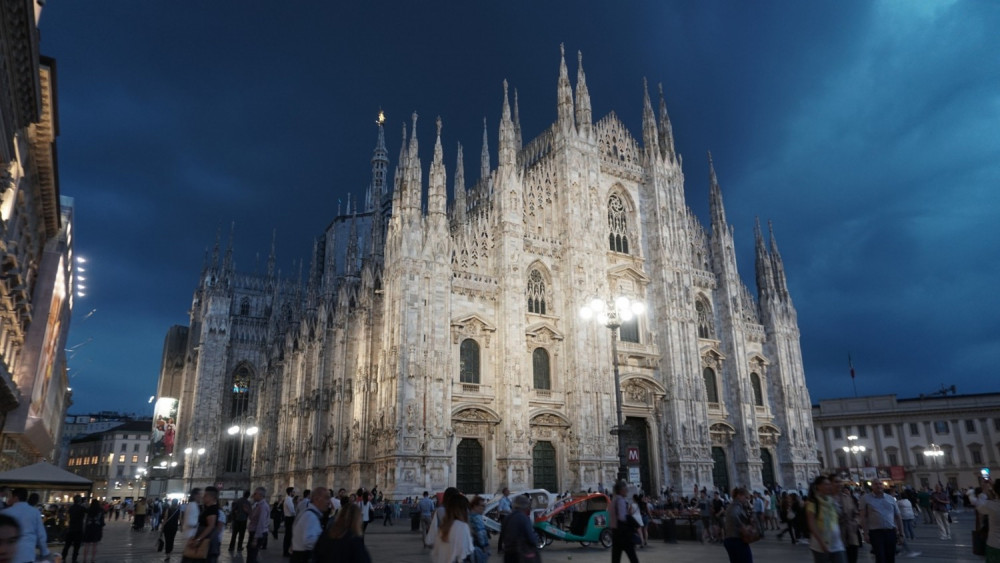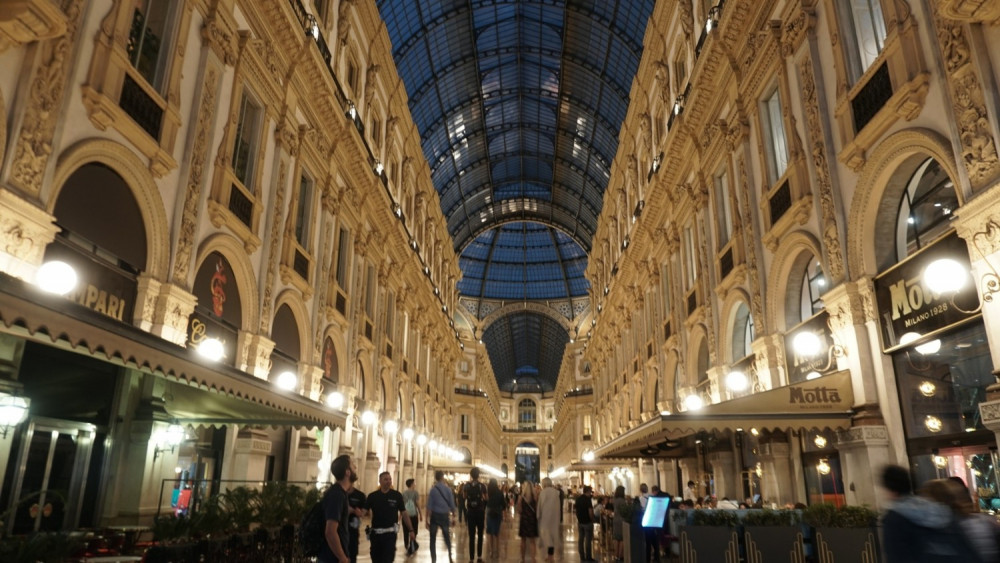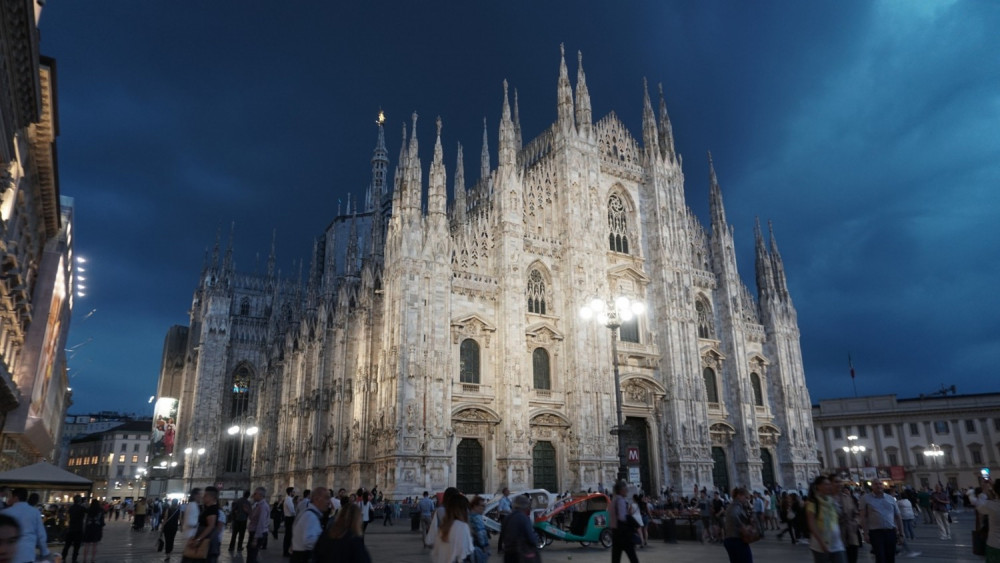 We'll remember these two structures for a long time