We visit the Northwest for a few days in October 2019. One of the main purposes of the visit is to see Lee's niece, Jacque, and her husband, Scott. They just had a brand new baby, Vincent, so we definitely want to see and hold him as well.


​We rent a car to be able to go where we want to go. Let this blog​ be a pictorial blog.
Having lunch with Scott, Jacque and their son, Vincent at The Guest House
Day 1, Saturday, October 19
. Check into our hotel in Issaquah, WA and this is the view from our hotel room
The first Starbucks coffee shop was opened in 1971 on Pike Place
Day 2, Sunday, October 20
. Meeting our niece and her family at The Guest House Restaurant in Kenmore, WA
Persian Ceiling. The Belagio Hotel in Vegas has many of these
Chihuly art is incredible
They are running out of quiche but I have one and it's so good!
After lunch, we head to Kerry Park to view the Seattle skyline but it's cloudy and rainy so the view is not that clear
Then we spend a couple of hours at the Chihuly Garden and Glass Exhibit in Downtown Seattle
Mille Fiori (Thousand Flowers)
Ikebana and the Float Boats
Interesting decorations in the Chihuly Collections Cafe
Trees on Occidental Square all lit up
Vancouver skyline from Stanley Park
The steam clock in Downtown Vancouver
Day 3, Monday, October 21
. We drive to Vancouver, Canada in the rain
Quiet street near Vancouver Chinatown. Fall foliage is peaking
Day 4, Tuesday, October 22

. Getting coffee in Issaquah
Prospect Point in Stanley Park
Pike Place Chowder is always crowded
We can see Lions Gate Bridge from Prospect Point
Climb to the vantage point to see the falls
We drive to Snoqualmie Falls Park
Street in Snoqualmie Ridge neighborhood
The impressive Snoqualmie Falls
So many things to see at Pike Place Market
Museum is located in a natural setting
Long but beautiful walk from parking lot to museum
Most of the bonsai are displayed outdoor
The evergreen Japanese white pine
This Japanese beech responds to the Fall season
This Chinese hackberry is touted for its geometry
Some of the bonsai are hundred of years old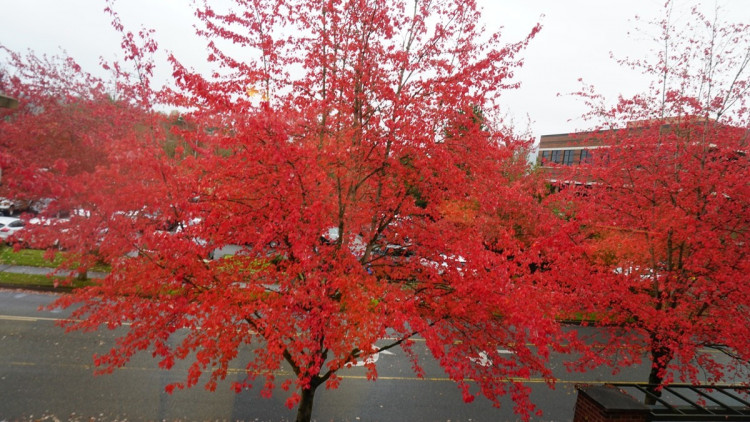 Quick visit to the famed Pike Place Market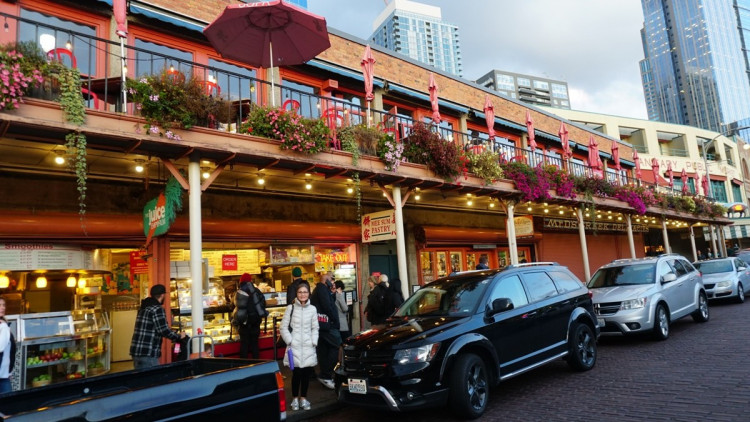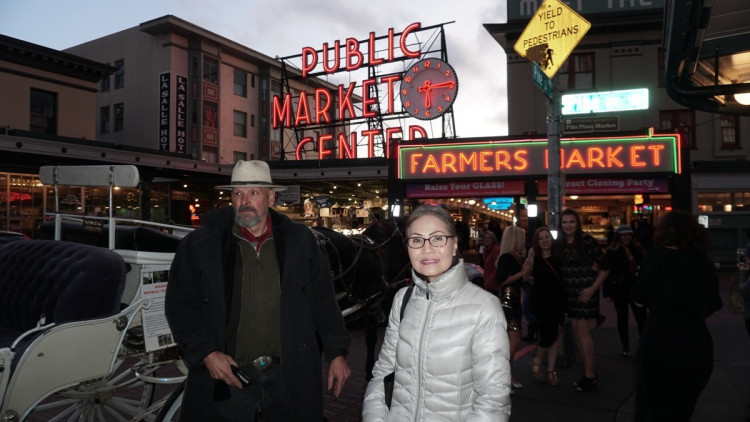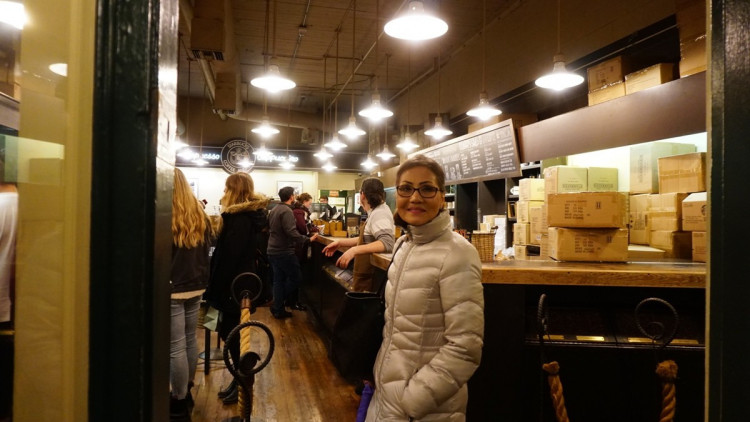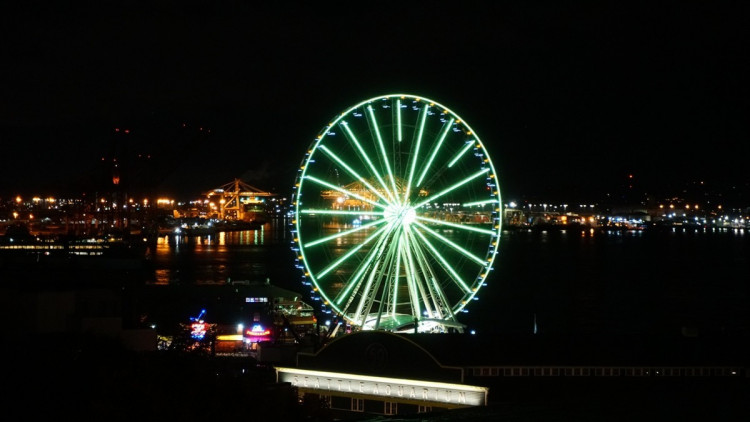 Seattle Great Wheel near Pier 55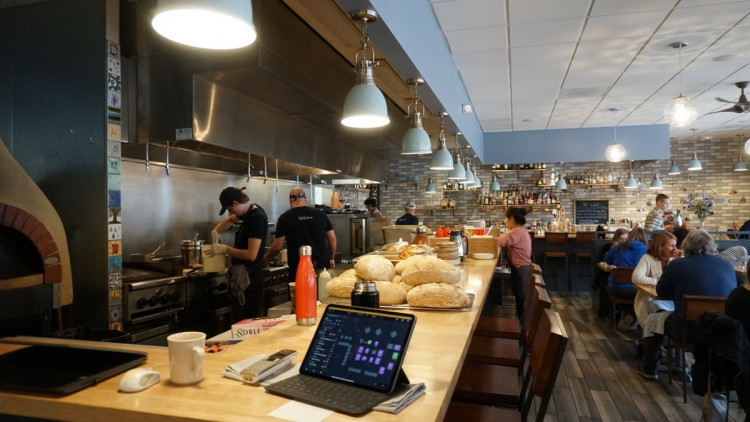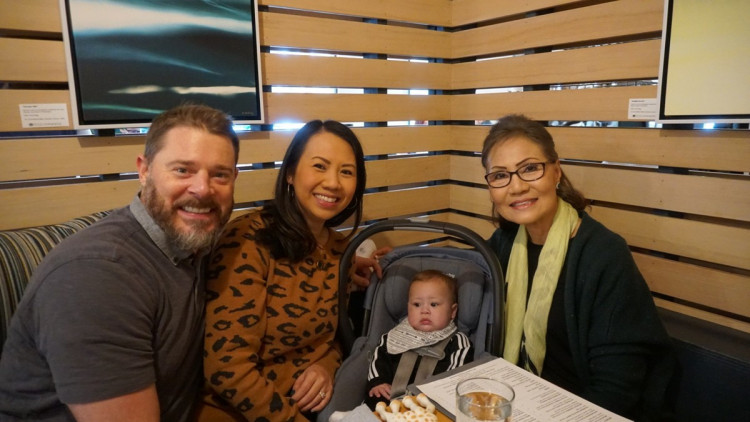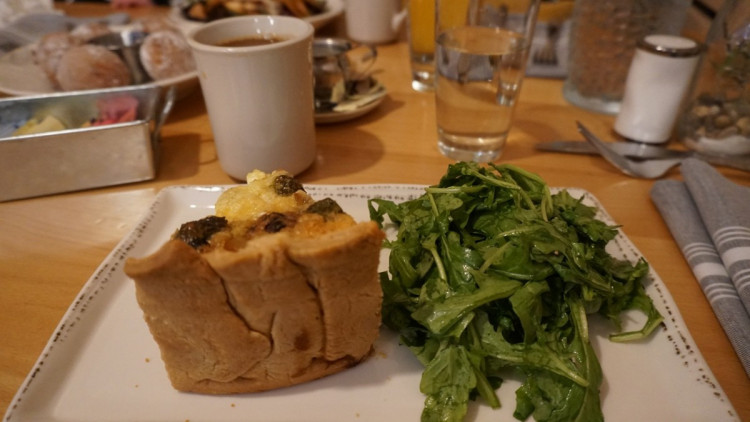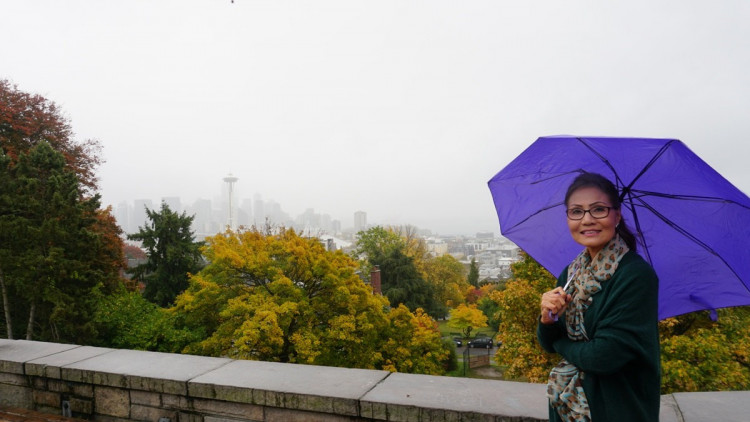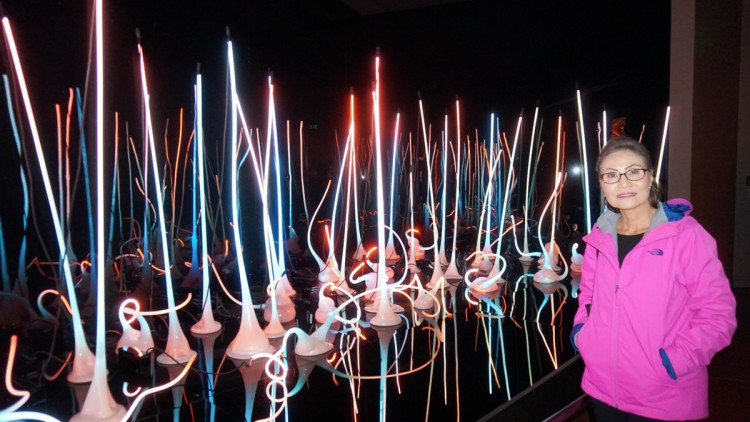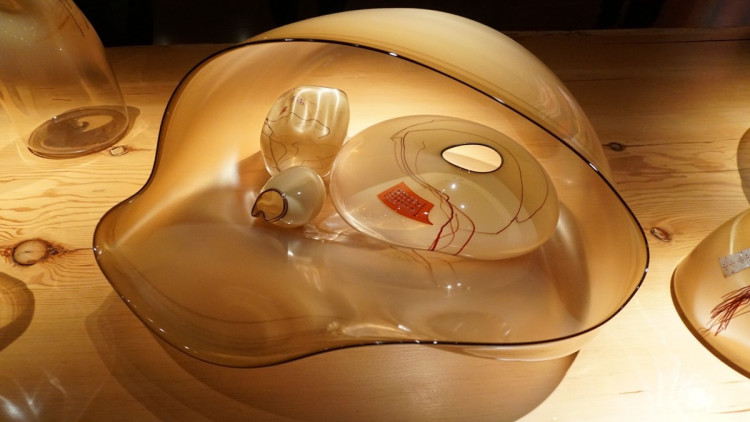 Blown glass pieces that blow your mind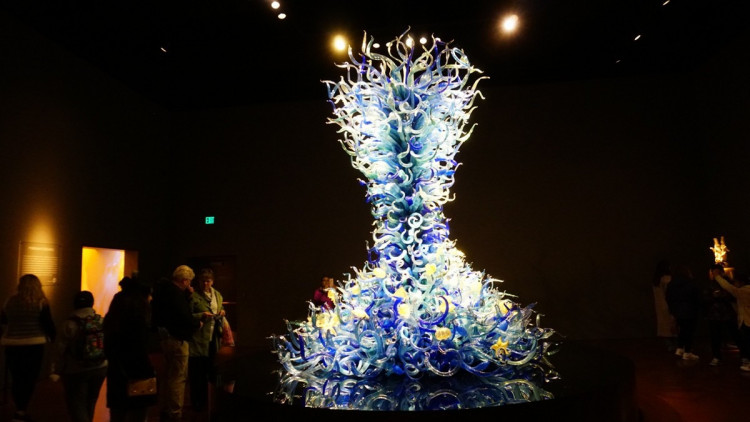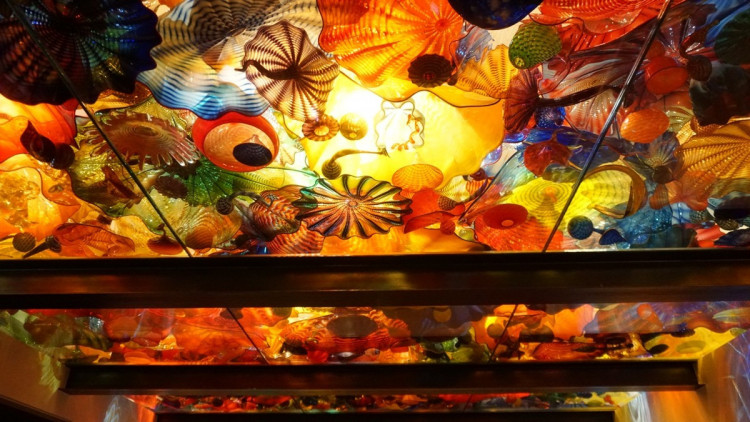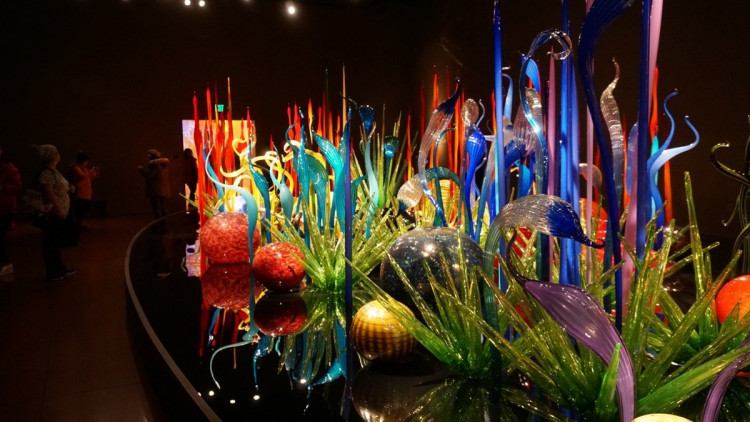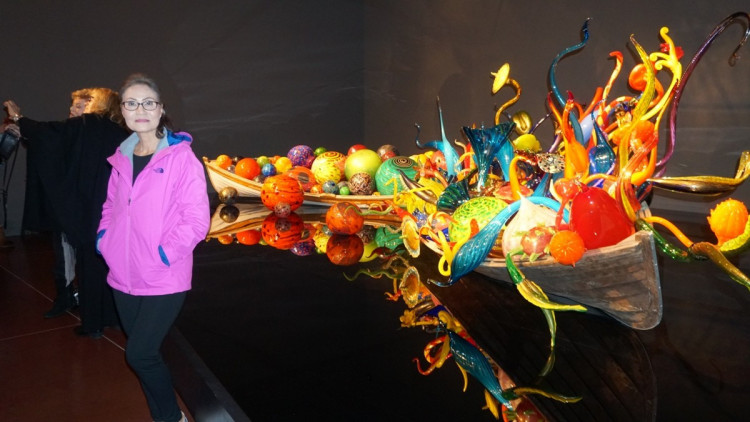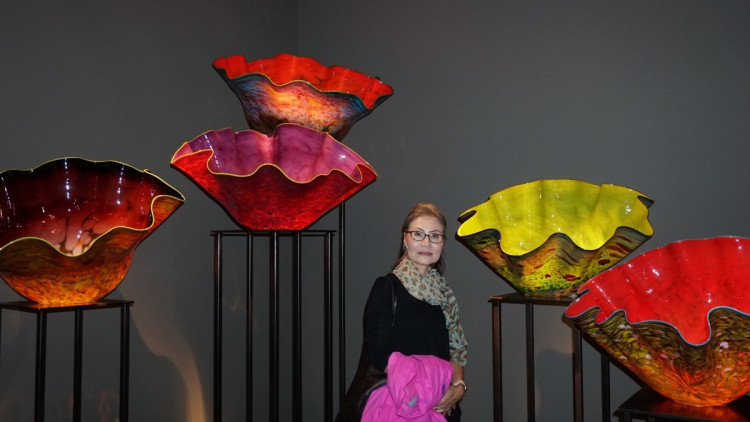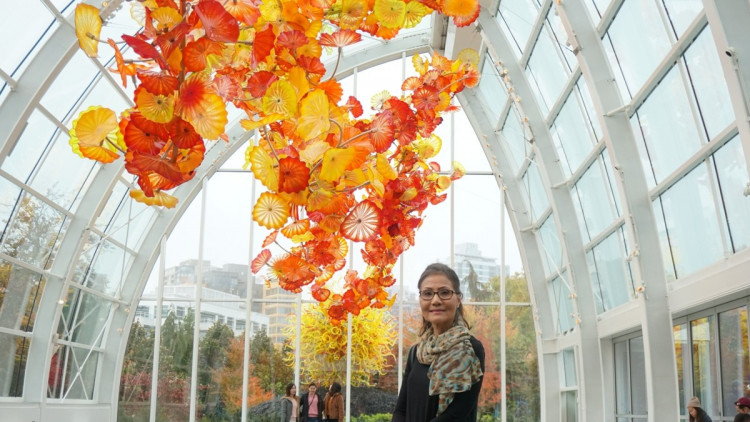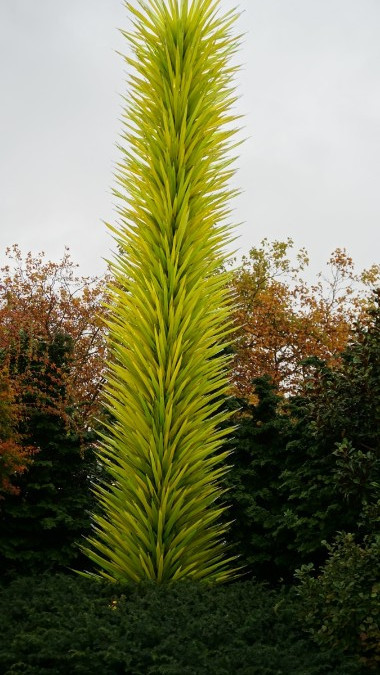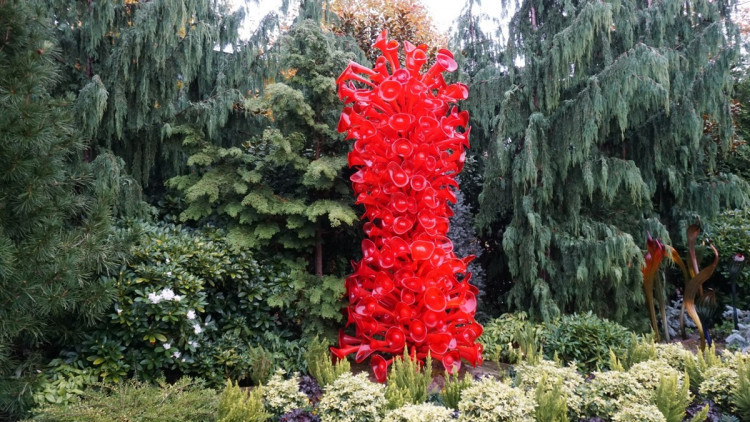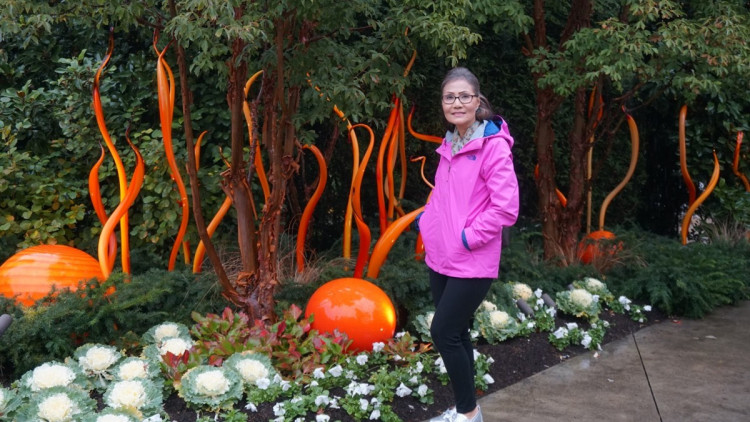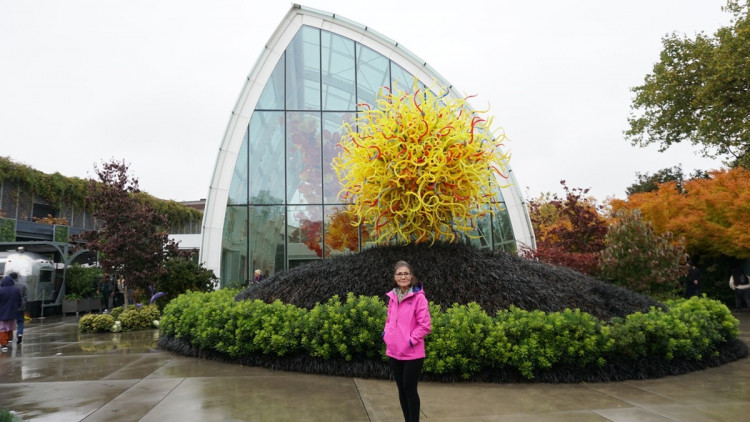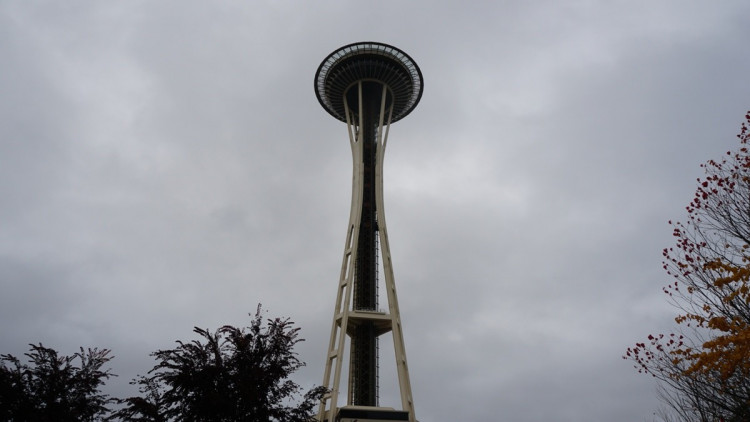 Seattle Space Needle on a cloudy day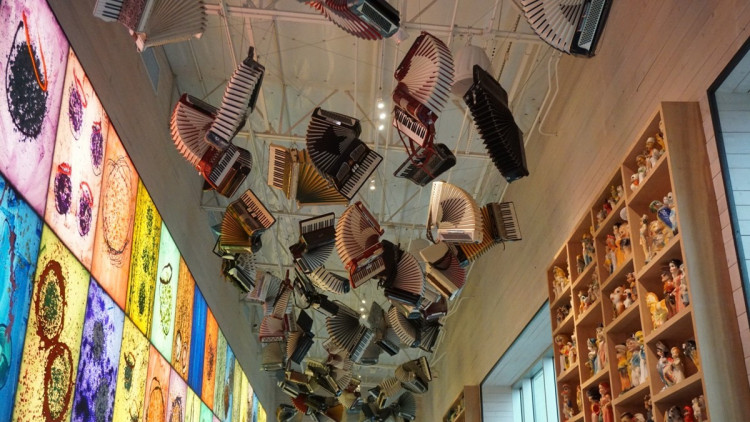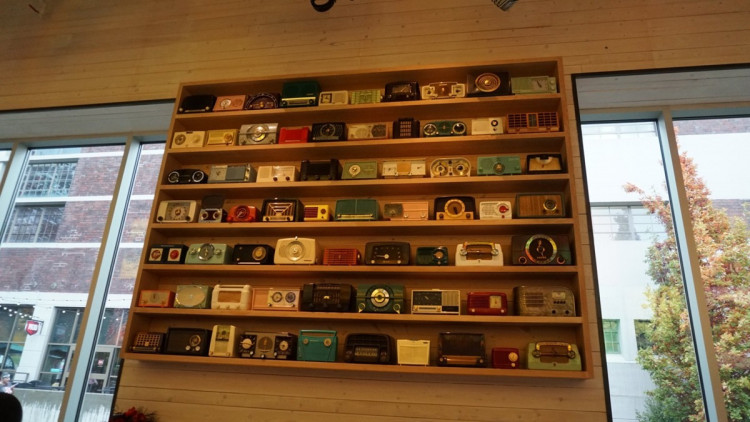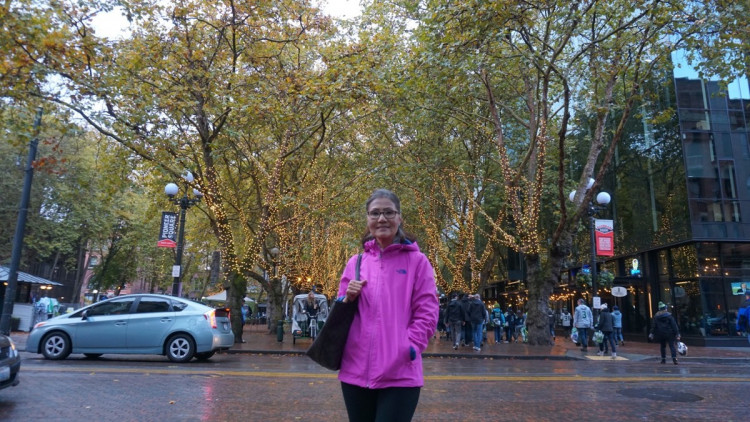 Our next stop: Occidental Square in Downtown Seattle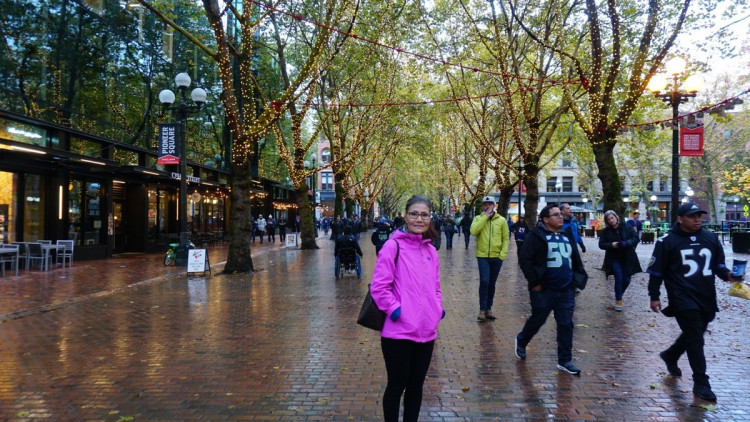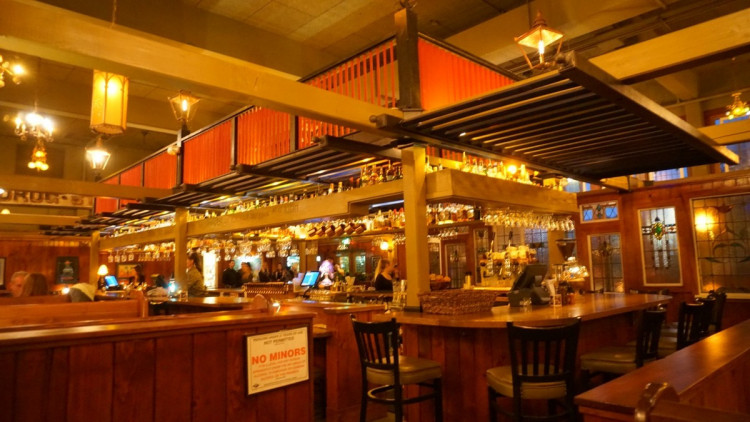 Meeting our niece again. This time is for dinner at Tavern on the Square in Bothell, WA. An old school that has been converted into a beautiful restaurant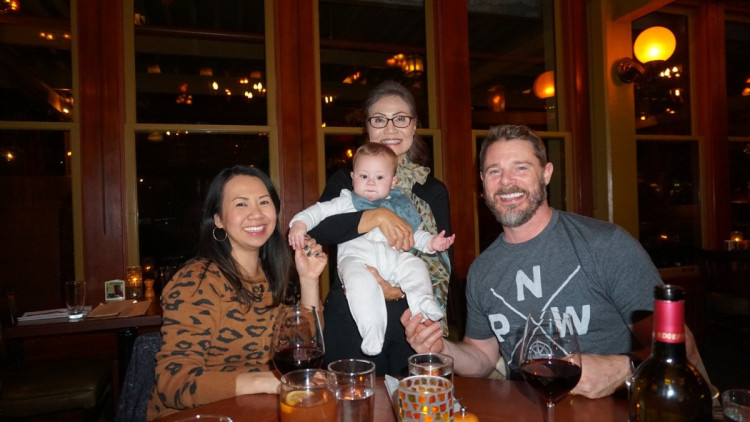 We get to see them twice today and it's emotional when we have to say goodbye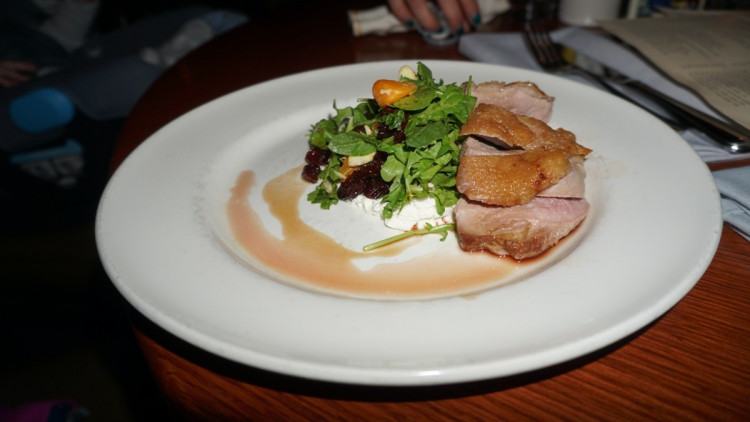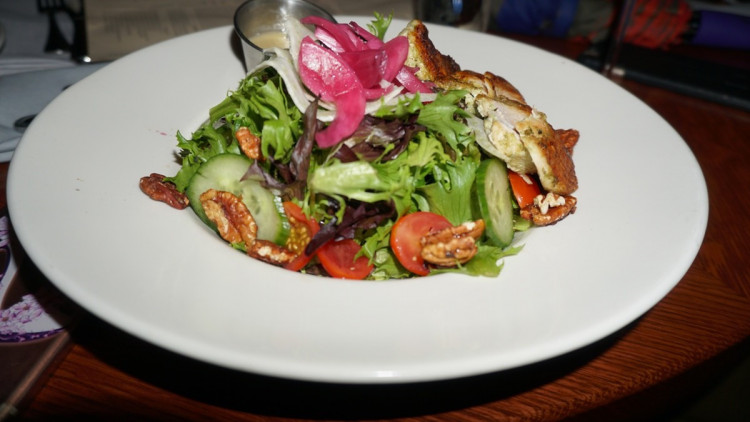 Great foods at Tavern on the Square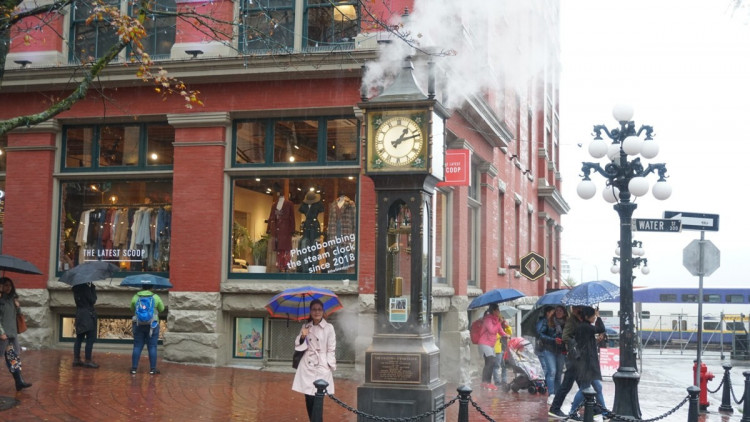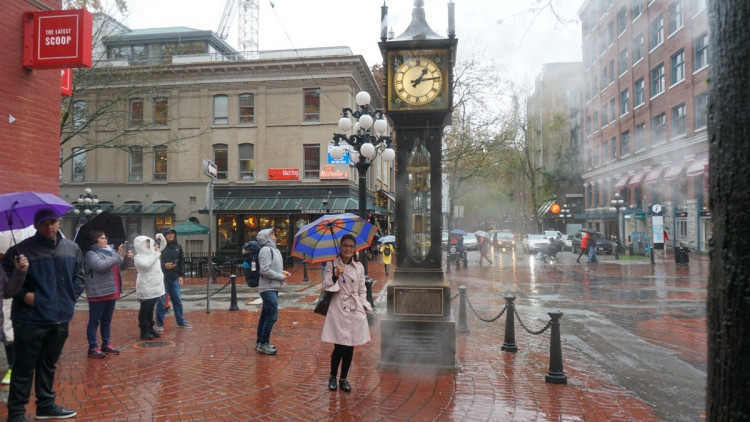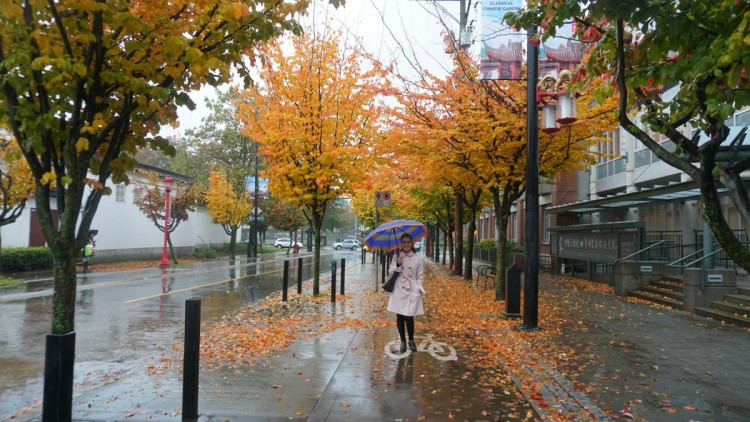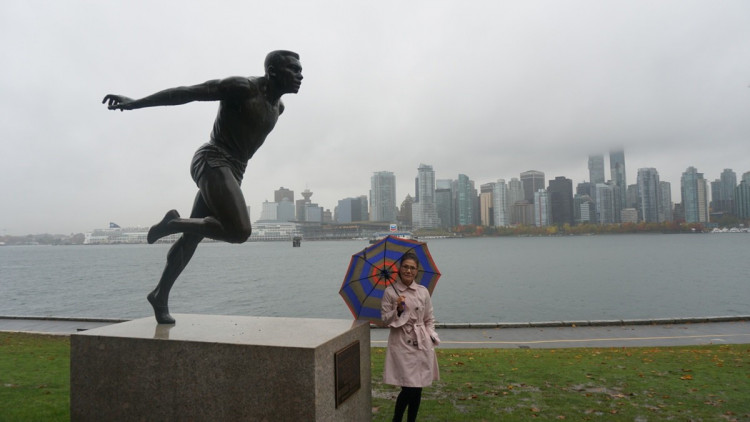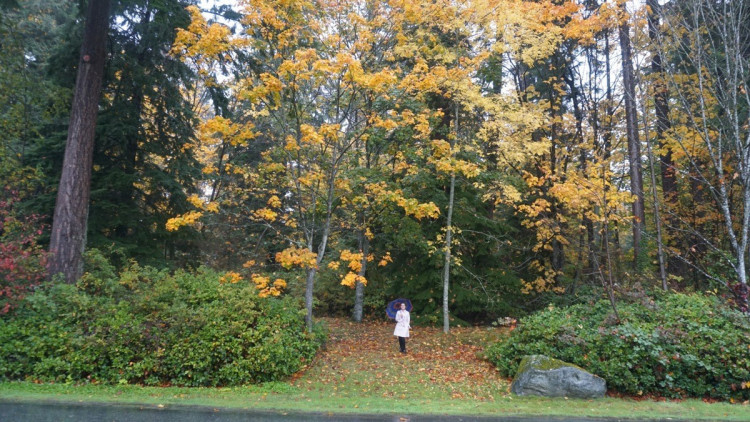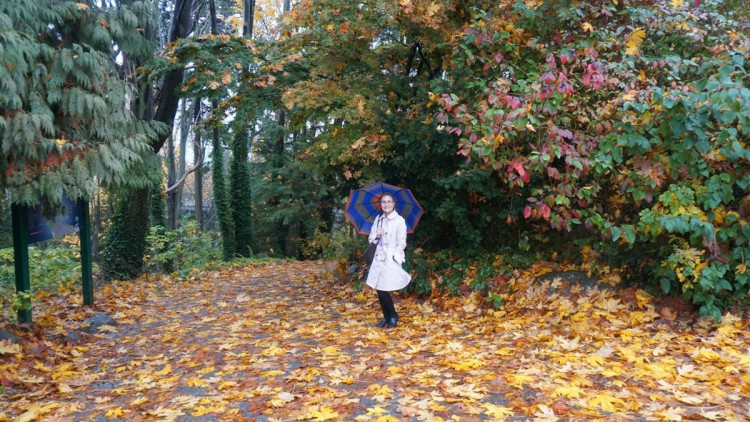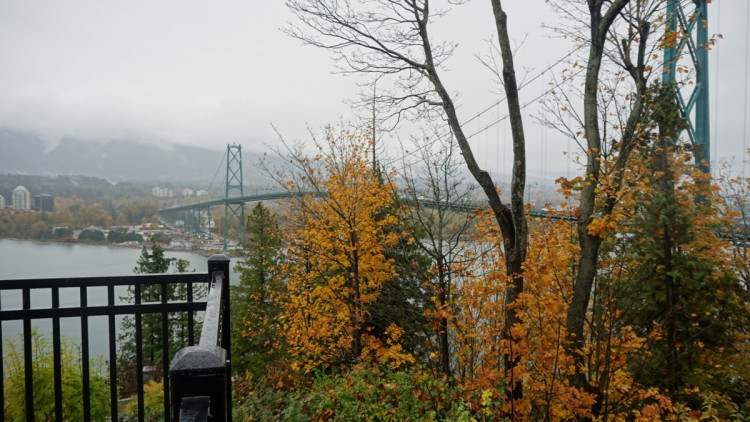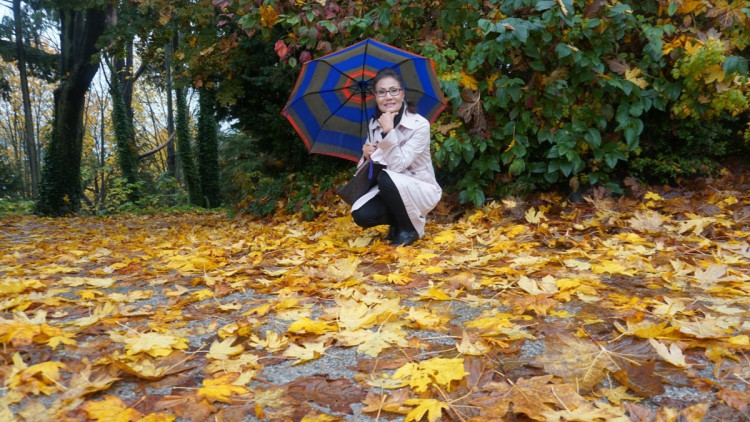 These bigleaf maple leaves are huge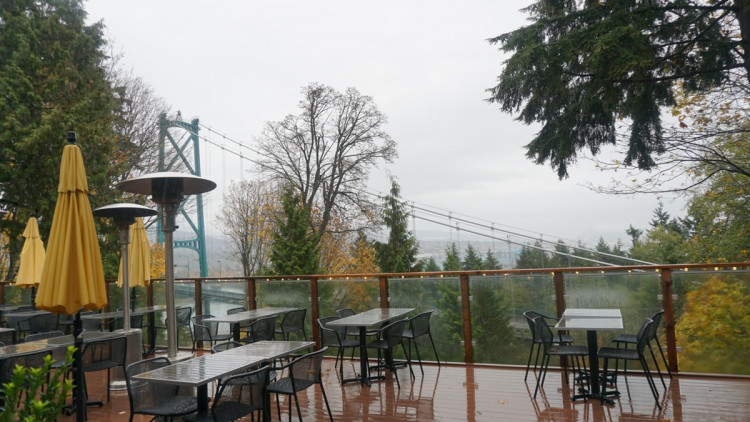 Lions Gate Bridge from Prospect Point coffee shop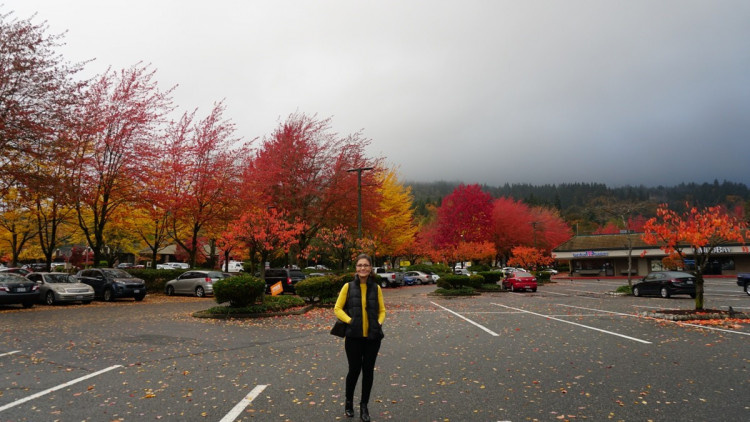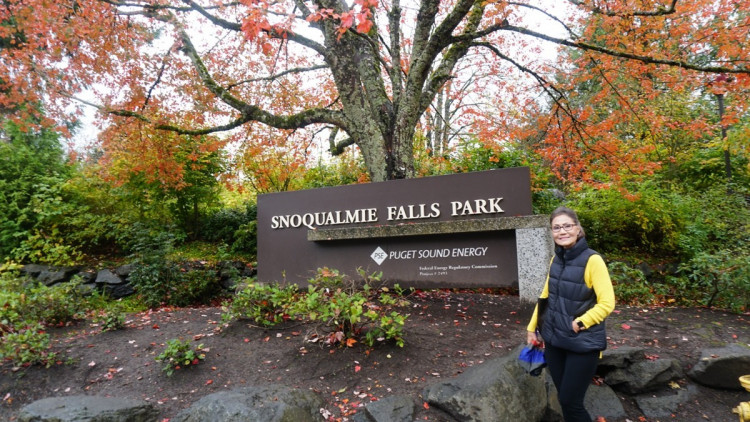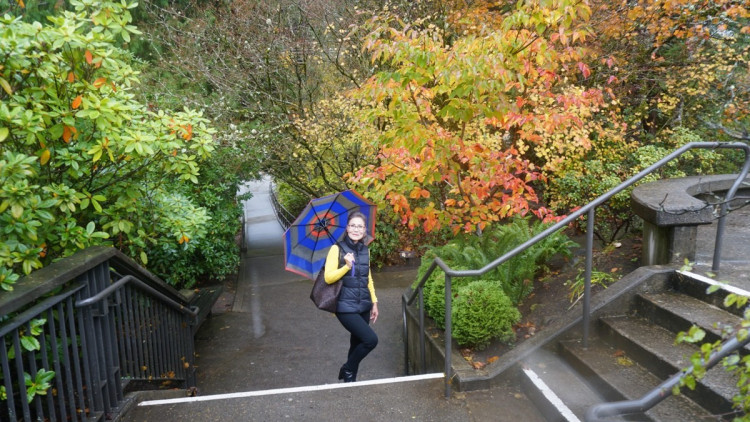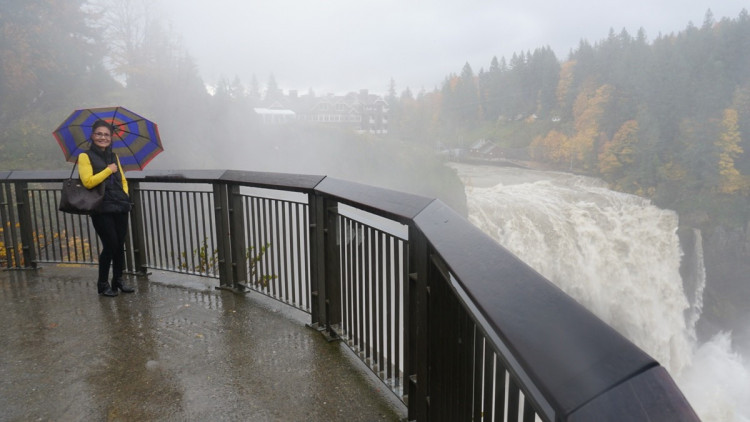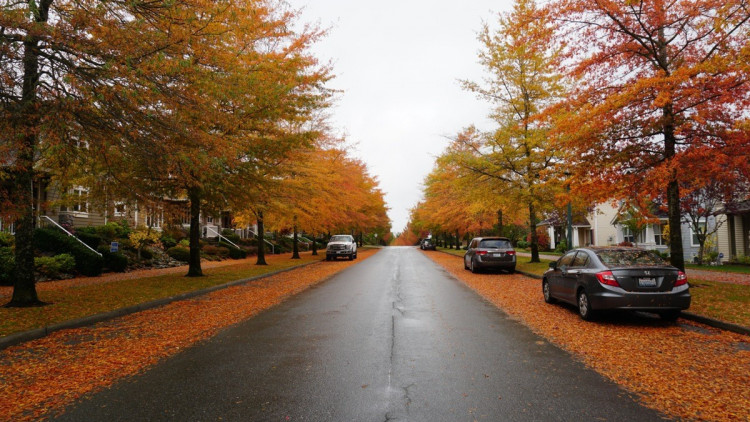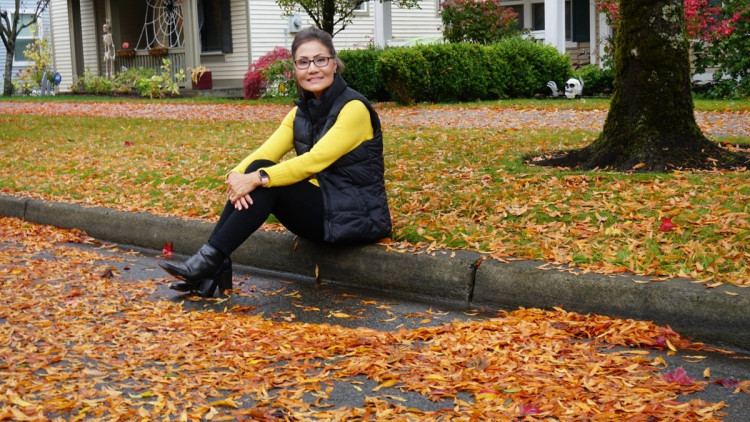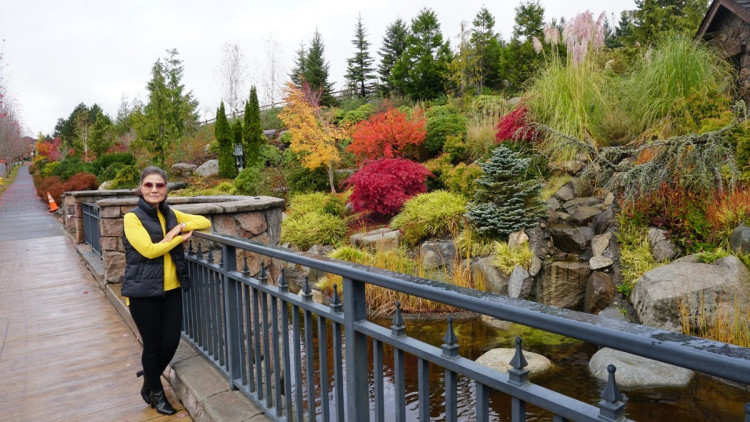 Near Jeanne Hansen Community Park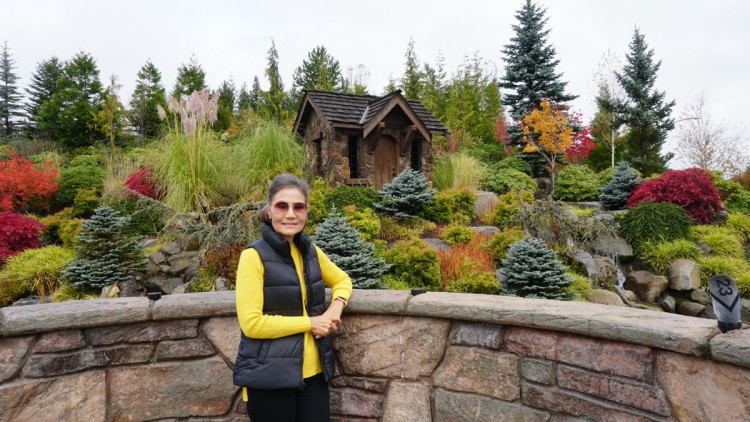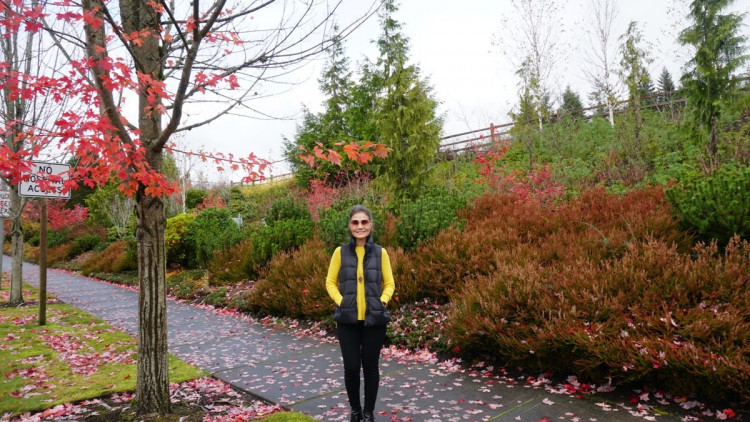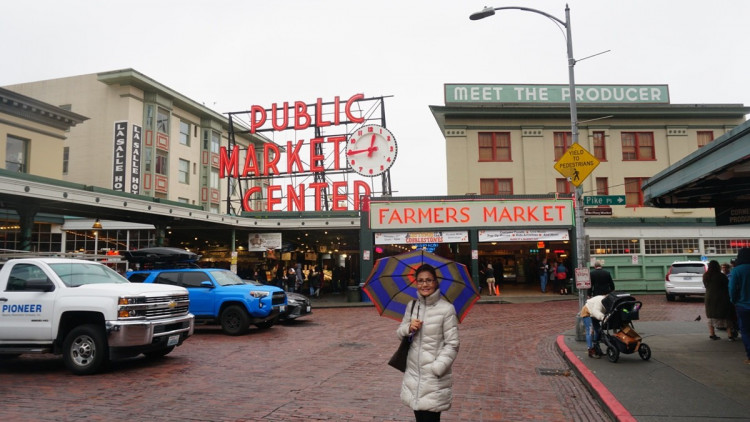 Back to Pike Place Market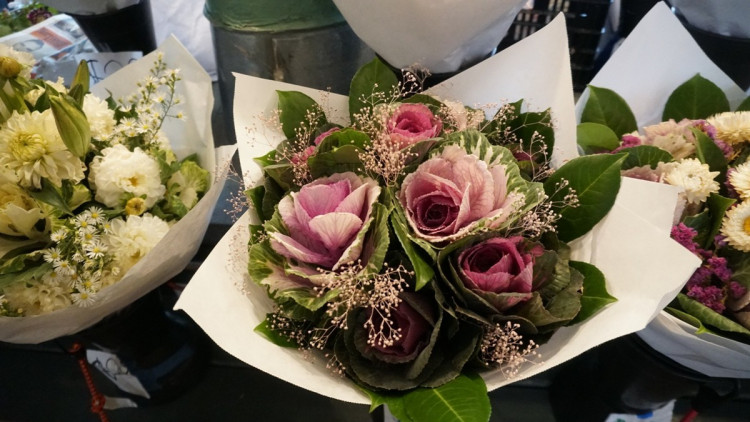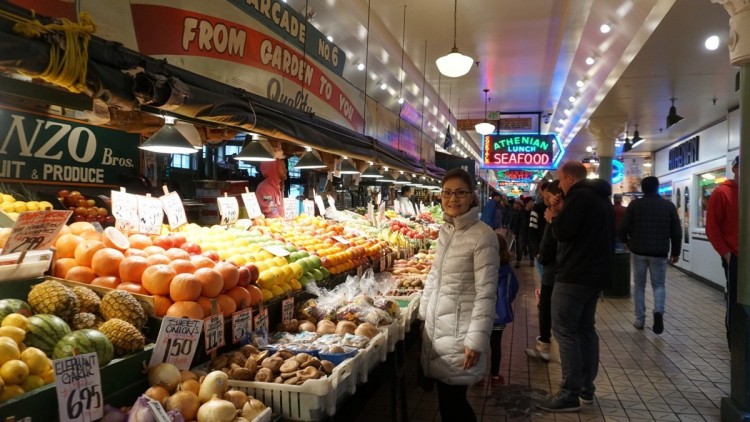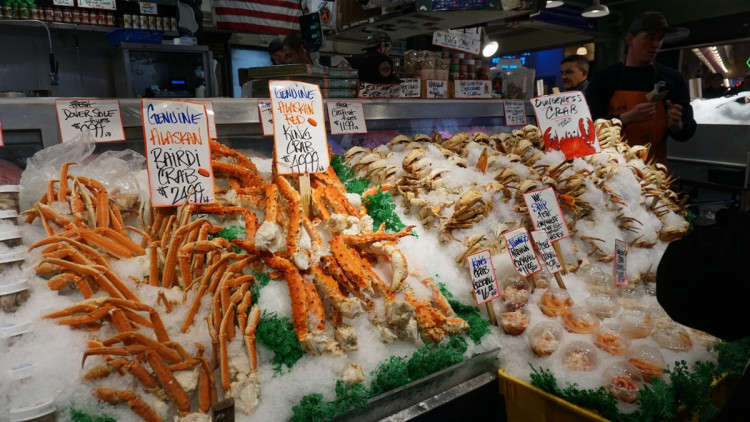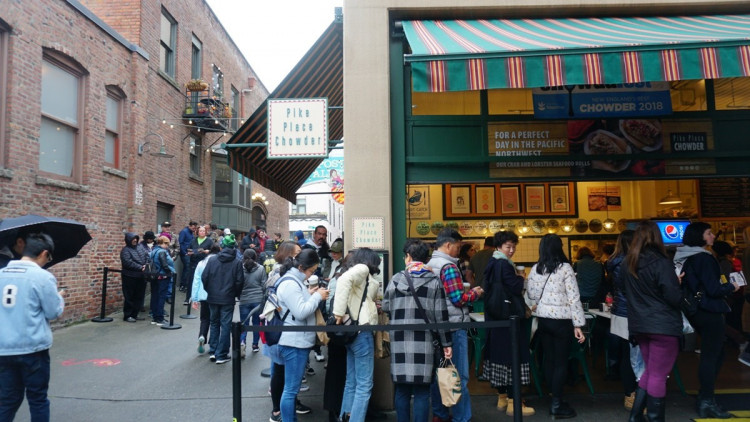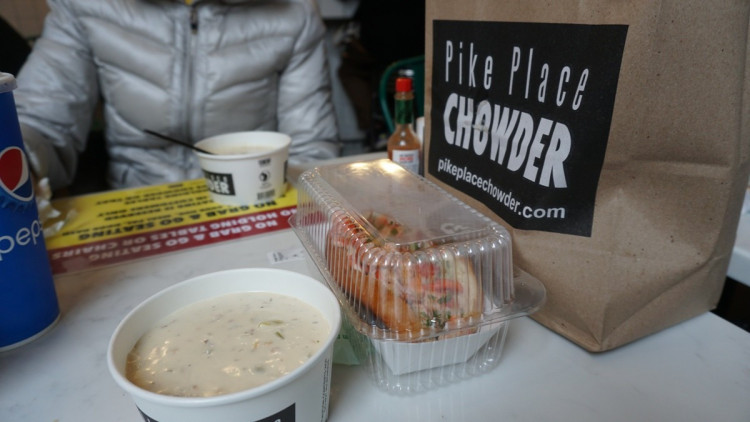 This place has the best clam chowder in Seattle but its lobster rolls are not that good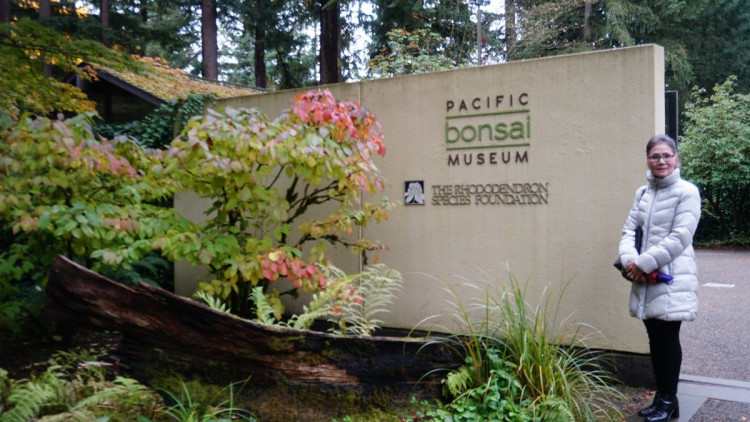 25 miles south of Seattle is the Pacific Bonsai Museum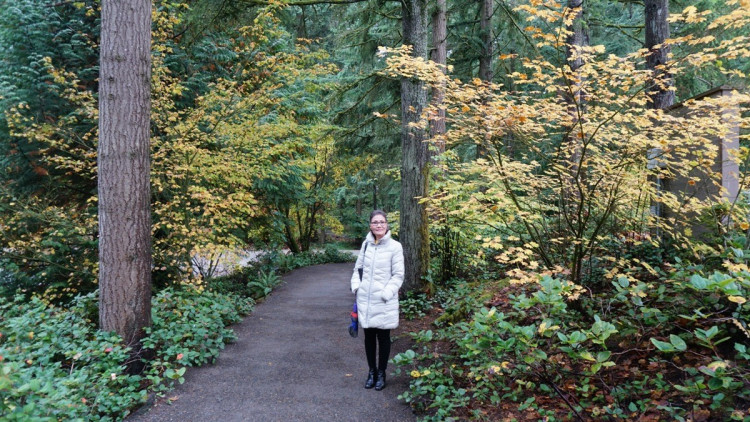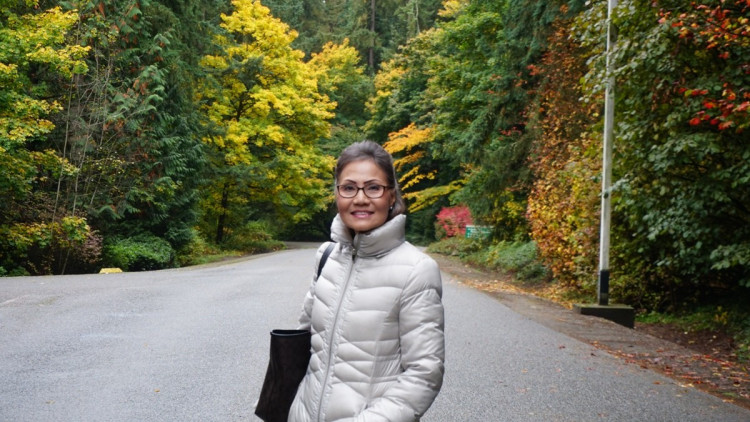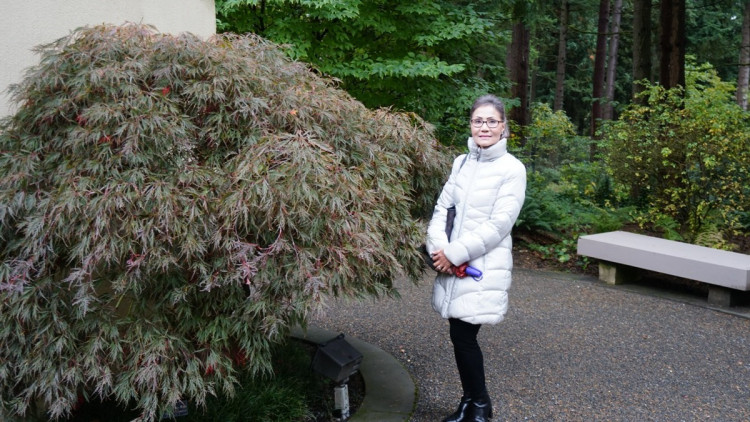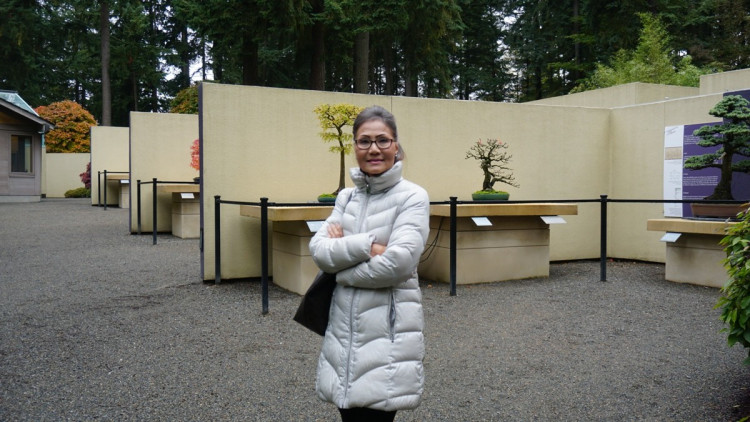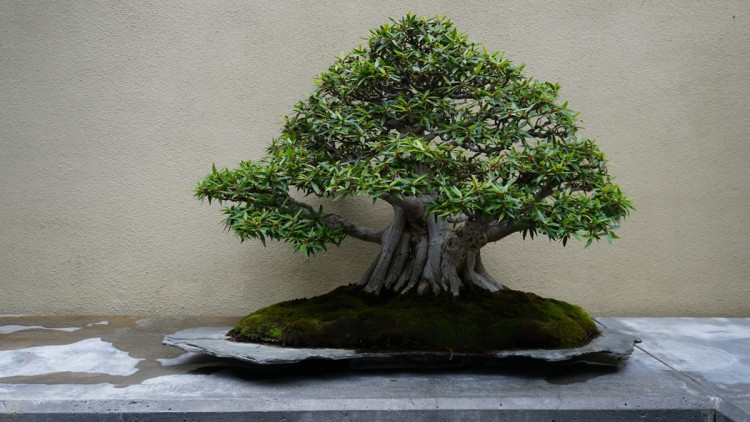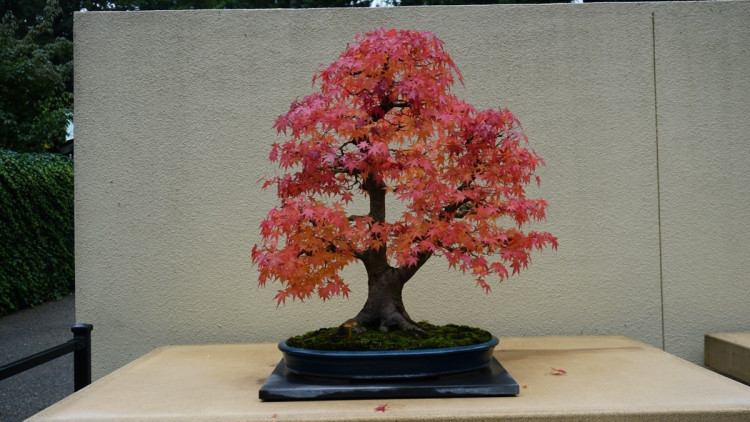 65-year-old Japanese maple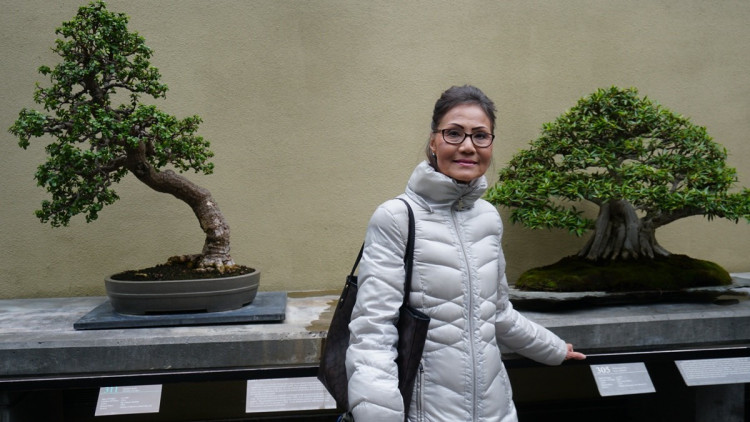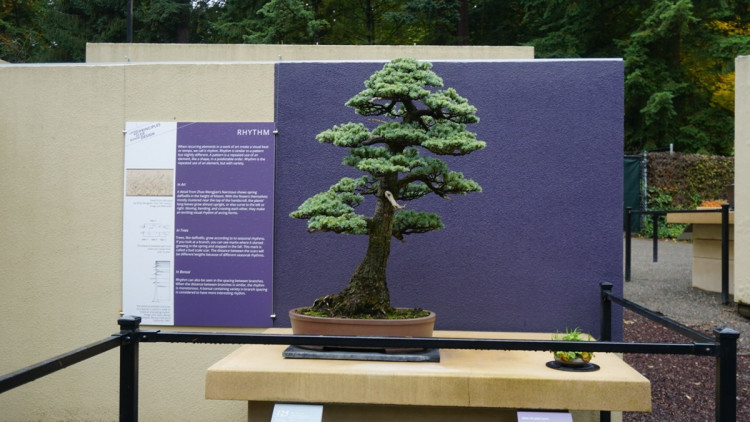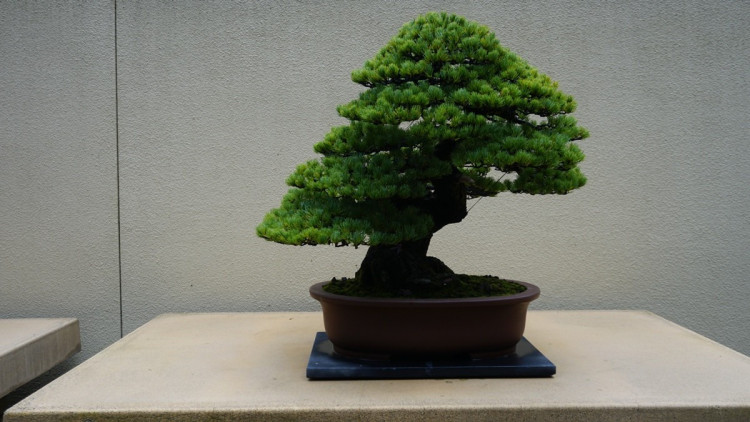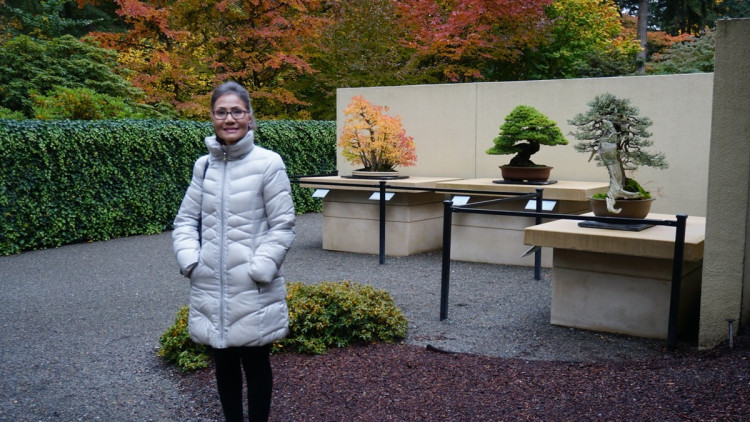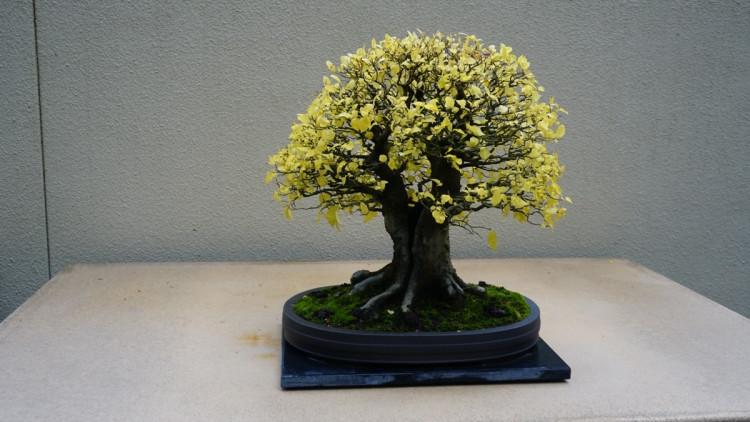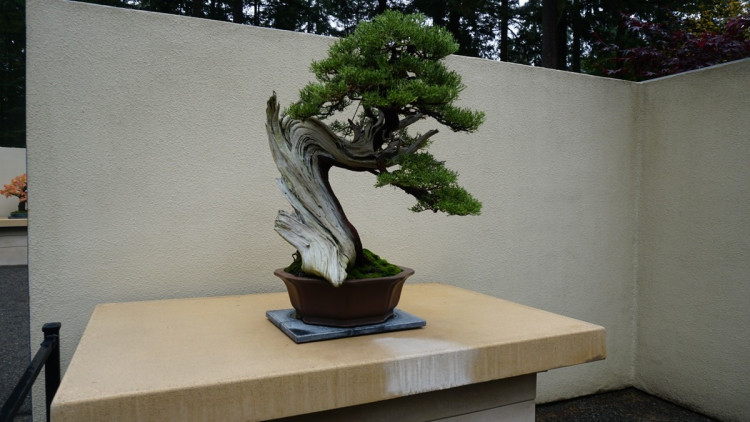 A California juniper so amazingly vibrant even though part of its trunk is long dead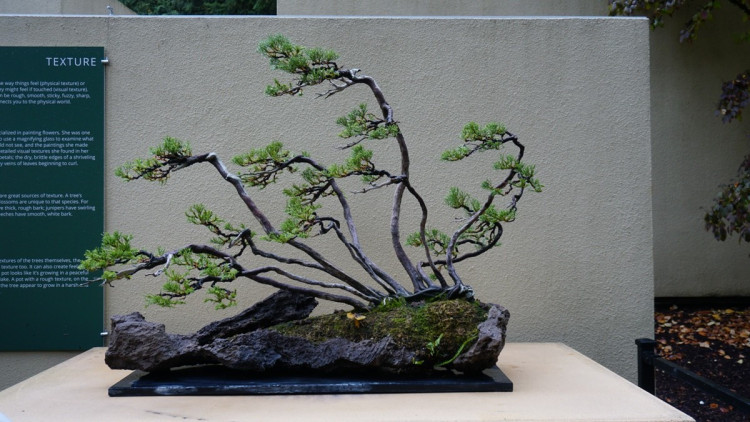 A creeping juniper leaning with the wind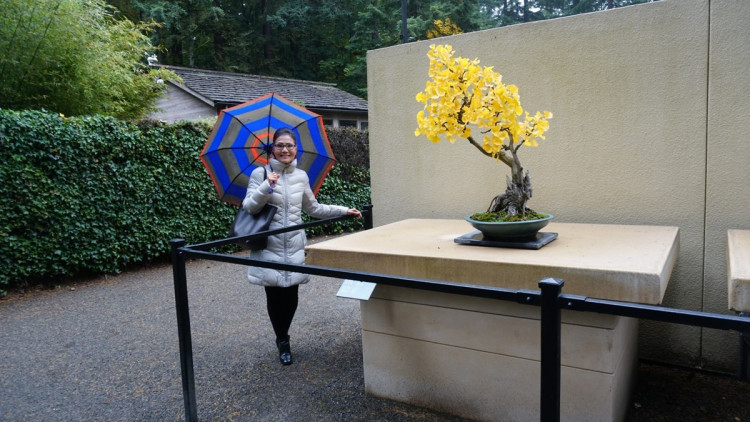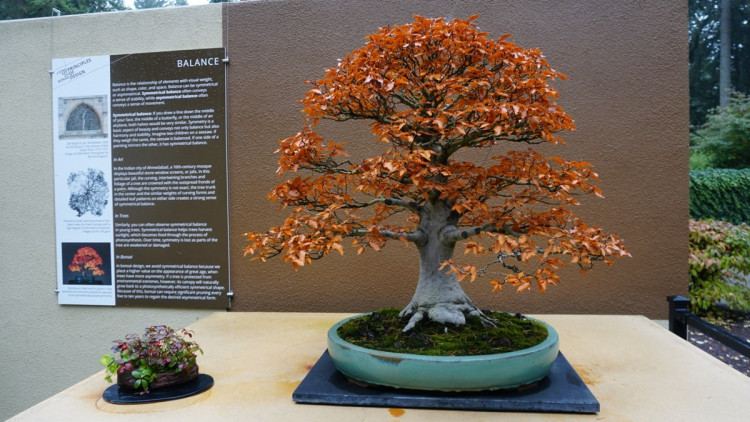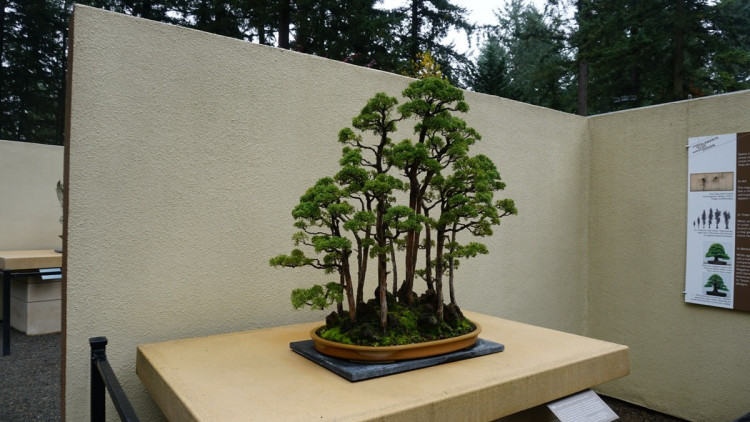 A little forest formed by a Shimpaku juniper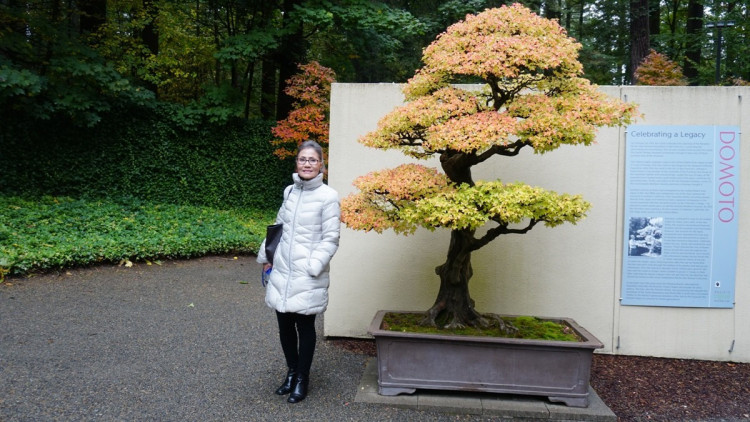 Lee absolutely loves this place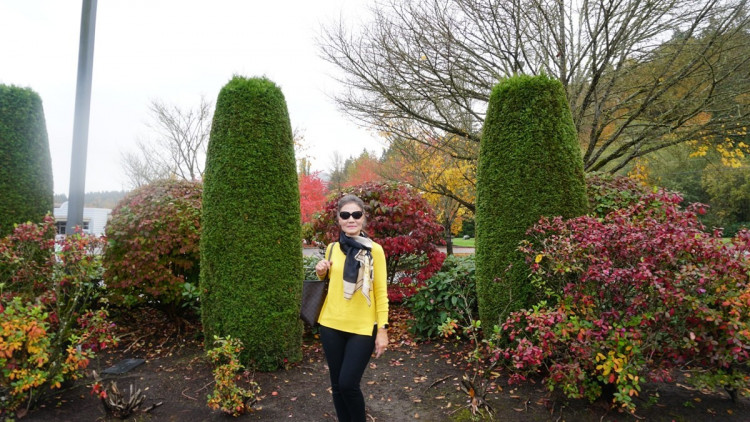 The rain finally stops ...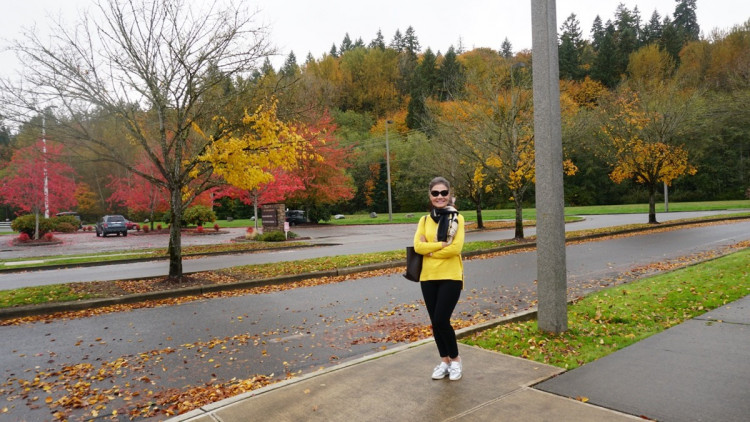 and that makes Lee happy ...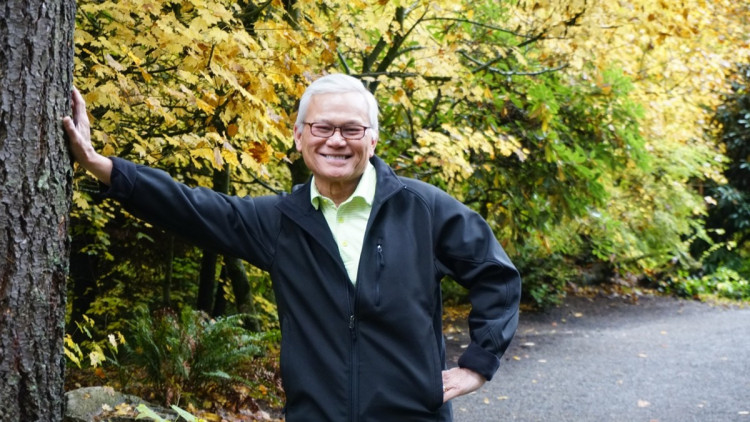 and that in turn, makes me happy as well. Thank you Seattle.